Introduction
The market capitalization of cryptocurrencies skyrocketed in the last bull run, increasing at an astounding rate of almost 3600%. It is fair to say that the proverbial "pandora's box" is open, and 2022–2023 will likely see a significant influx of institutional capital into the cryptocurrency market.
Wait!! This is a fact-check of the market sentiments rather than investment advice or a pitch to buy cryptocurrency. This article will include a list of the best Bitfinex substitute websites and exchanges you may utilize for more variety and diversity when trying to avoid these inevitable disruptions. Let us look into the top Bitfinex Alternatives.
Suggested Reading: Bitfinex Review>>
1. Binance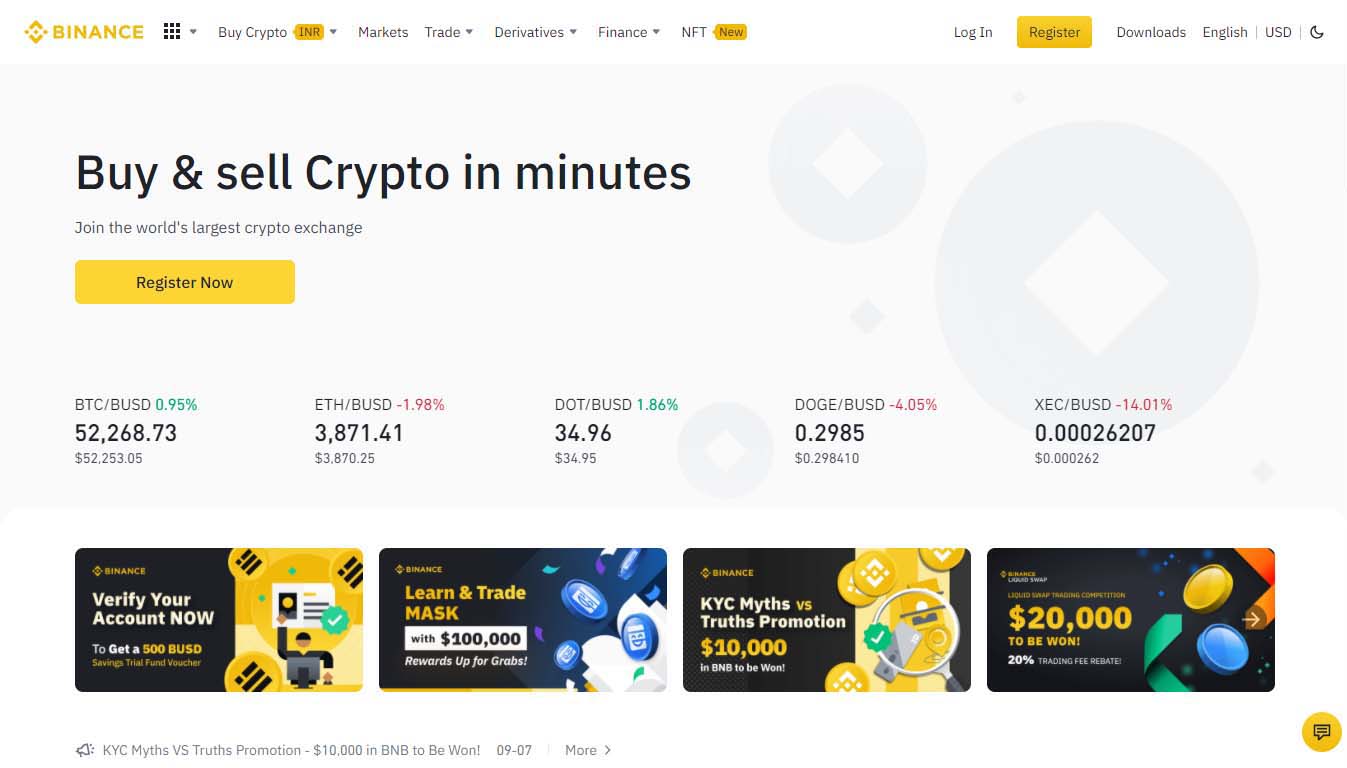 Binance started its adventure in the middle of 2017 with a successful initial coin offering. Since then, it has been operating profitably and showing great creativity by listing numerous new cryptocurrencies and doing community-building activities. This is considered one of the best Bitfinex alternatives in 2022.
The fee structure of Finance is likewise distinct and less expensive than Bitfinex. They begin with an average trading charge of 0.1%, which is already less than others. If you pay your trading fee in BNB, you can further lower your fee.
Binance is a good Bitfinex alternative if you already have BTC, LTC, or ETH because it offers more than 386 other currencies and a robust support infrastructure.
In December 2017, several websites buckled under the enormous demand for cryptocurrencies, but Binance could keep running smoothly because of its strong infrastructure. As a result, even if you don't intend to use Binance right away, it is still worthwhile to register and keep the account open in case you do.
2. Huobi Global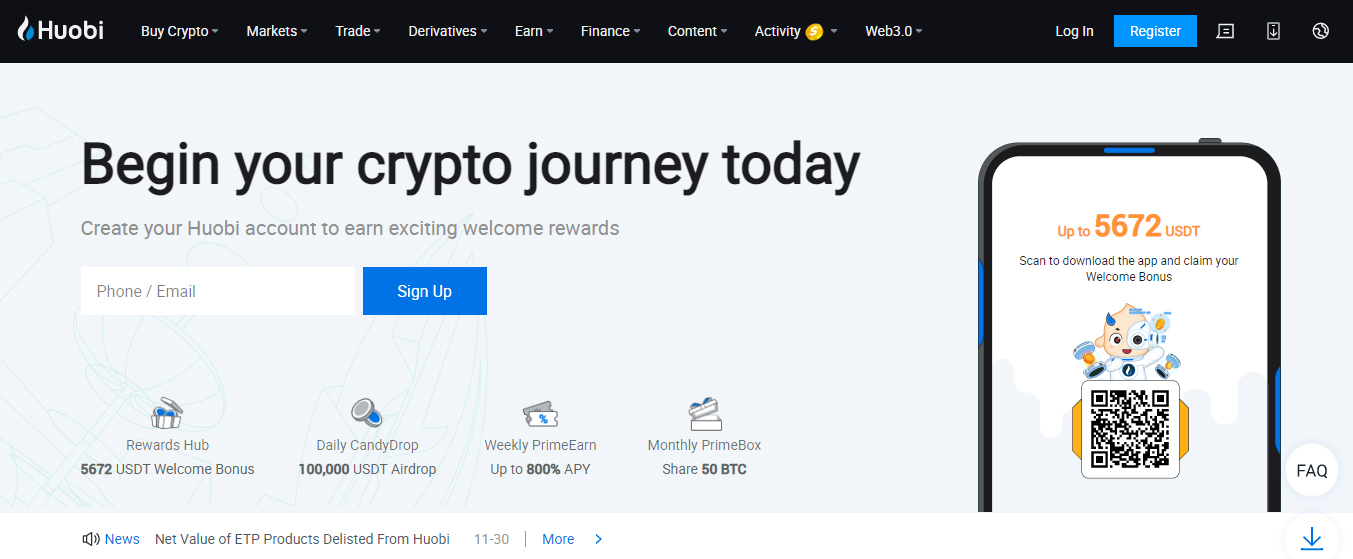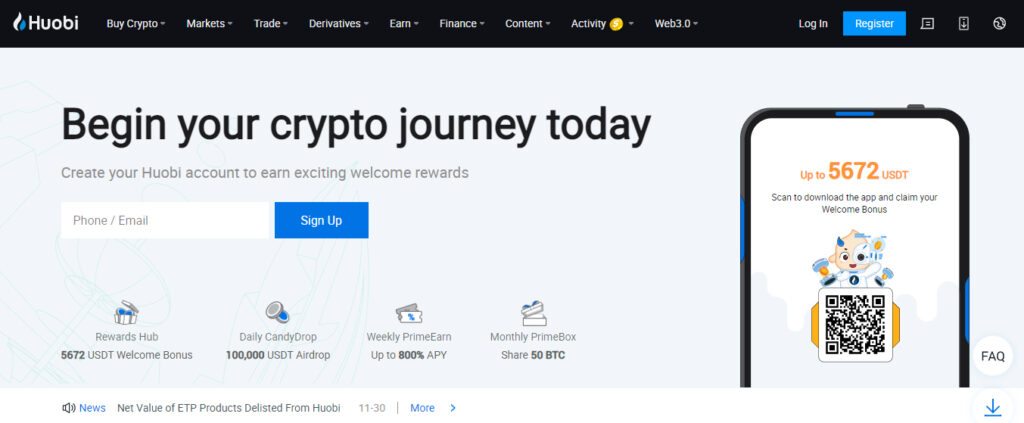 Huobi Global is a global cryptocurrency exchange with its foundation in China but has now expanded to serve as many investors as possible. Its location is in Seychelles and it has been operating effectively in this market for the past five years.
It has 662 cryptocurrency pairs and is one of the top 10 exchanges by volume. It goes without saying that because of this, there will never be a liquidity issue on this Exchange; consumers who want to trade cryptocurrencies while on the road also have mobile apps for Android and iOS.
So do the necessary as their registration process is also relatively easy and clear-cut. Oh, the exchange charge is also fairly minimal, so you know—a fantastic time. Thus, it makes the a good Bitfinex alternative.
3. KuCoin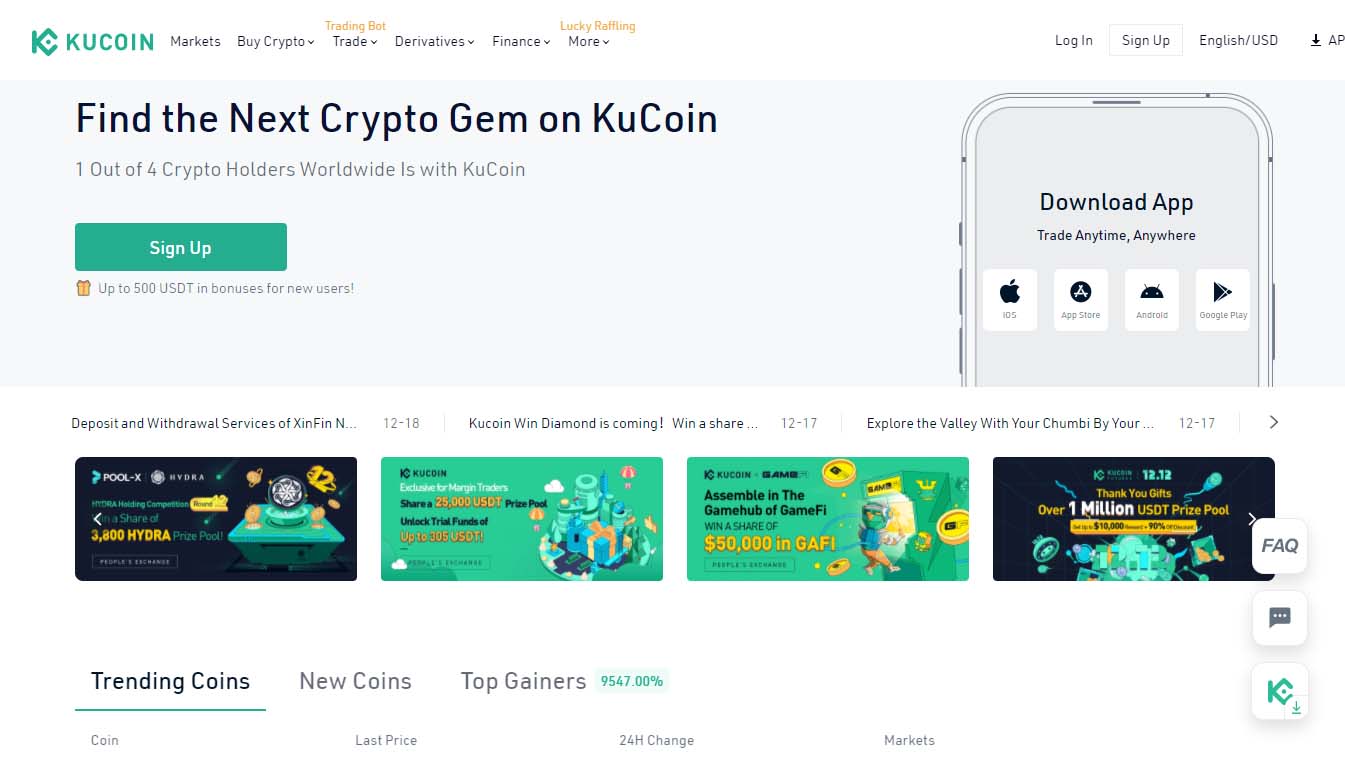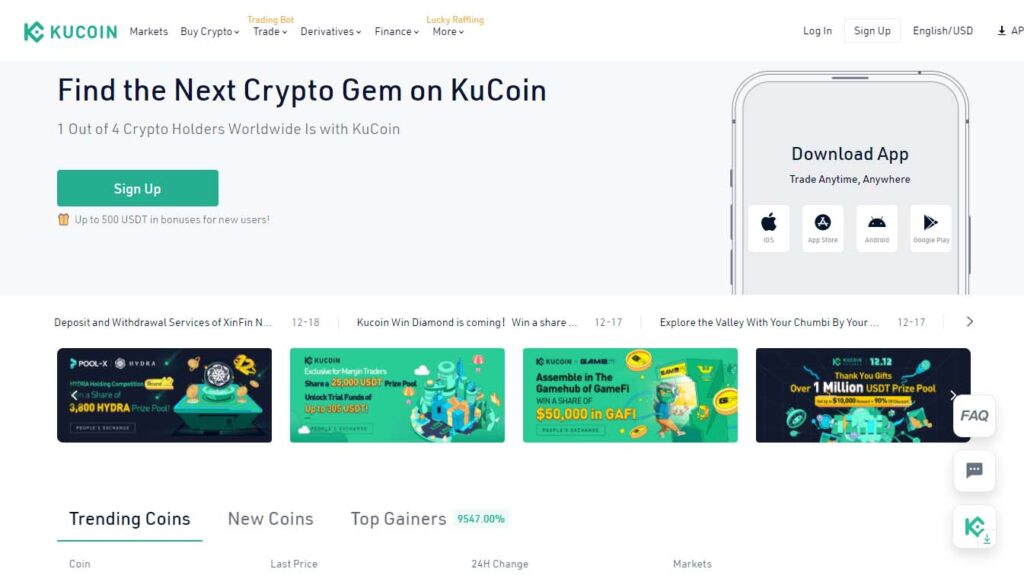 KuCoin is a relatively young player in the cryptocurrency exchange market, but it is quickly gaining popularity and is frequently referring to as "The People's Exchange".
A premier blockchain asset exchange named KuCoin offers its coin or share known as KuCoin Share. Holding this share entitles you to the KuCoin Bonus, a daily bonus or dividend.
50% of the trading commissions make up the bonus you receive. The benefit of owning Shares will rise together with the volume and value of traded coins. Deposit charges Fee-Free Trading: 0.1% (charge from the asset you buy).
KuCoin is one of the best Bitfinex alternatives that you see in the market.
4. Bittrex Worldwide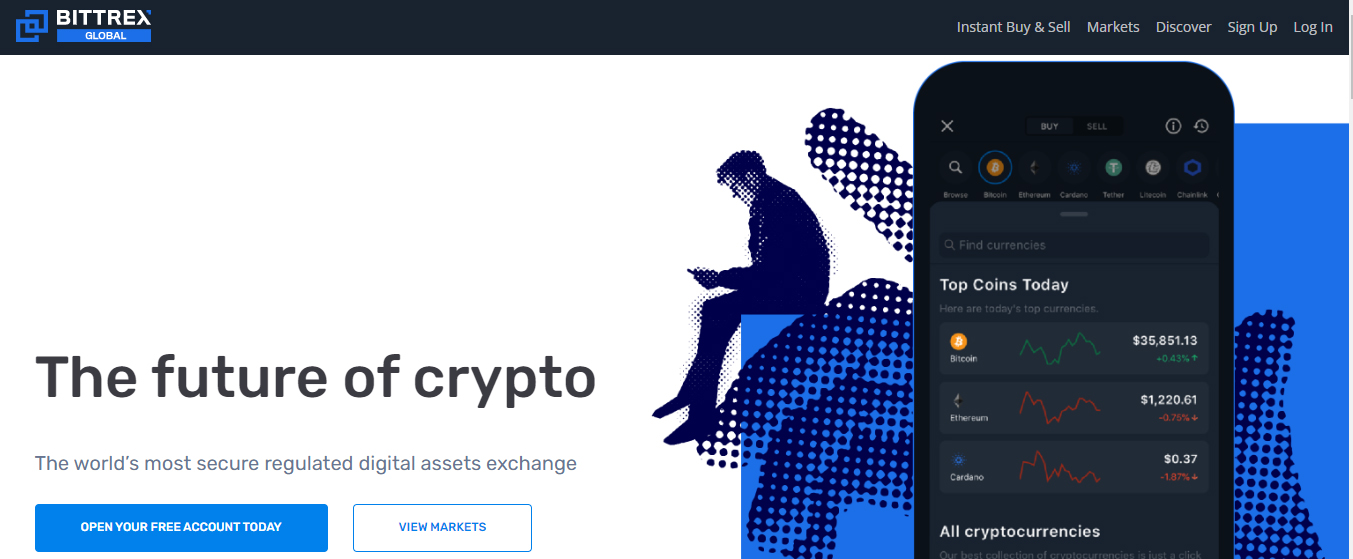 Another Bitfinex alternative is Bittrex worldwide. One of the pioneers in the world of cryptocurrency exchanges, Bittrex has a solid reputation.
Additionally, unlike other centralized exchanges, it has not yet been compromised. It is a cryptocurrency exchange that complies with US regulations and has more than 384 coins listed, as opposed to Bitfinex, which only has a few.
However, Bittrex is a crypto-only exchange, unlike Bitfinex, so you cannot trade on it using fiat currencies like USD, EUR, etc. However, it does handle BTC, ETH, and USTD markets with a tonne of liquidity.
5. CEX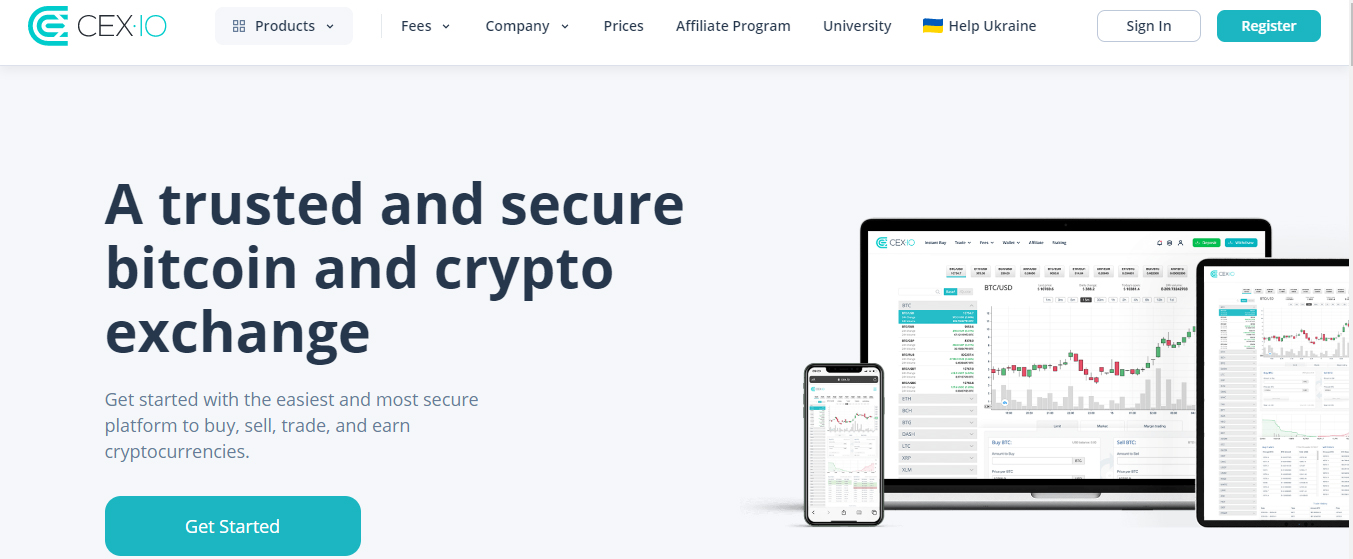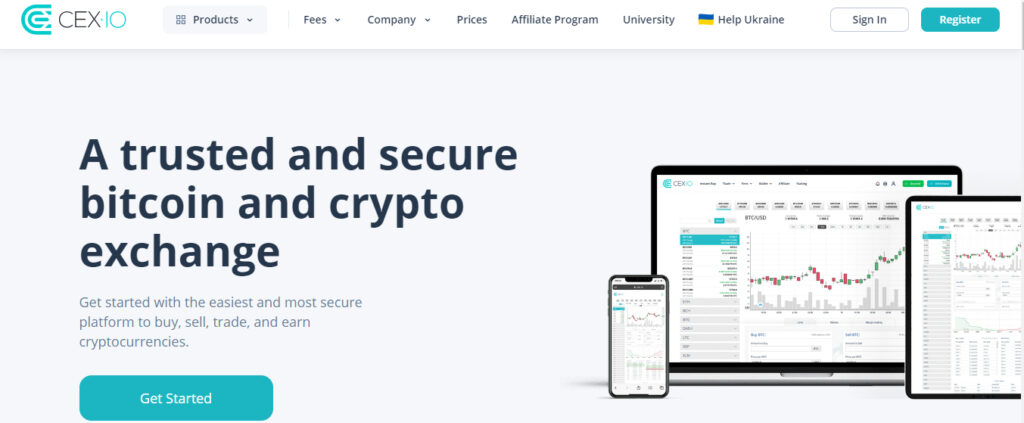 Another well-known cryptocurrency exchange, CEX.io, has been operating out of London, UK, since 2013. This Exchange has more than a million users and, like Bitfinex, also accepts fiat pairs in Exchange for BTC, ETH, BCH, XLM, XRP, BTG, and DASH.
If your ID has previously been validated there, it is a well-known exchange for instantaneously buying cryptocurrency using debit or credit cards.
Check out our comprehensive CEX.io review for more information on how to get your KYC certified on CEX. Currently, if their service supports your country, you can transact in USD, EUR, GBP, and RUB.
6. Bityard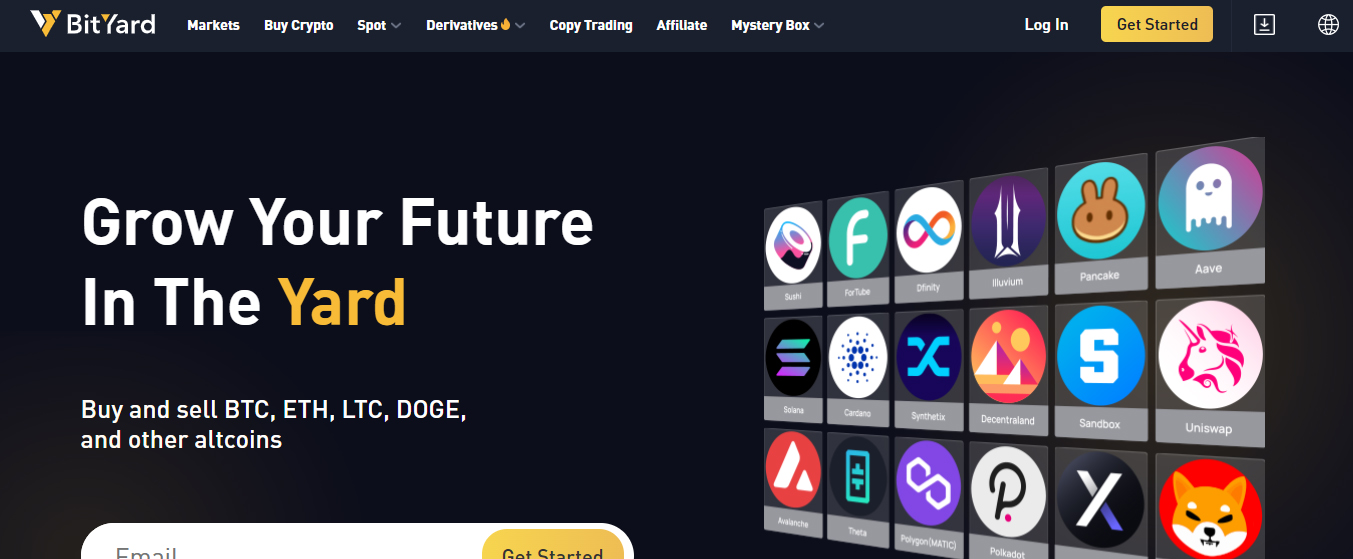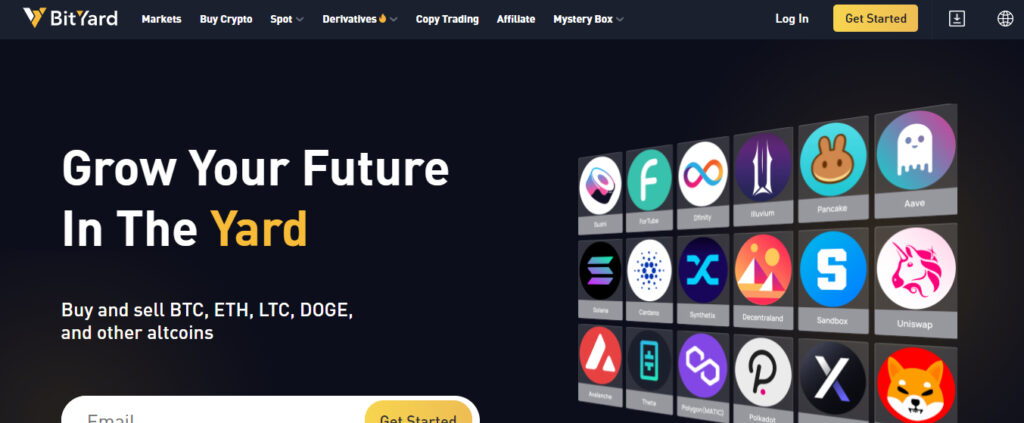 BitYard is a platform for trading cryptocurrencies online. Traders may access the cryptocurrency market through the BitYard platform using spot, Contracts for Differences (CFD), and copy trading services.
In addition to the current offerings, BitYard will introduce a grid trading system and a perpetual contract trading service shortly. BitYard, a Singapore-based company founded in 2019, supports the spot trading of more than 100 cryptocurrencies, including but not restricted to Bitcoin ("BTC"), Ethereum ("(ETH"), Litecoin ("LTC"), and Dogecoin ("DOGE").
7. MEXC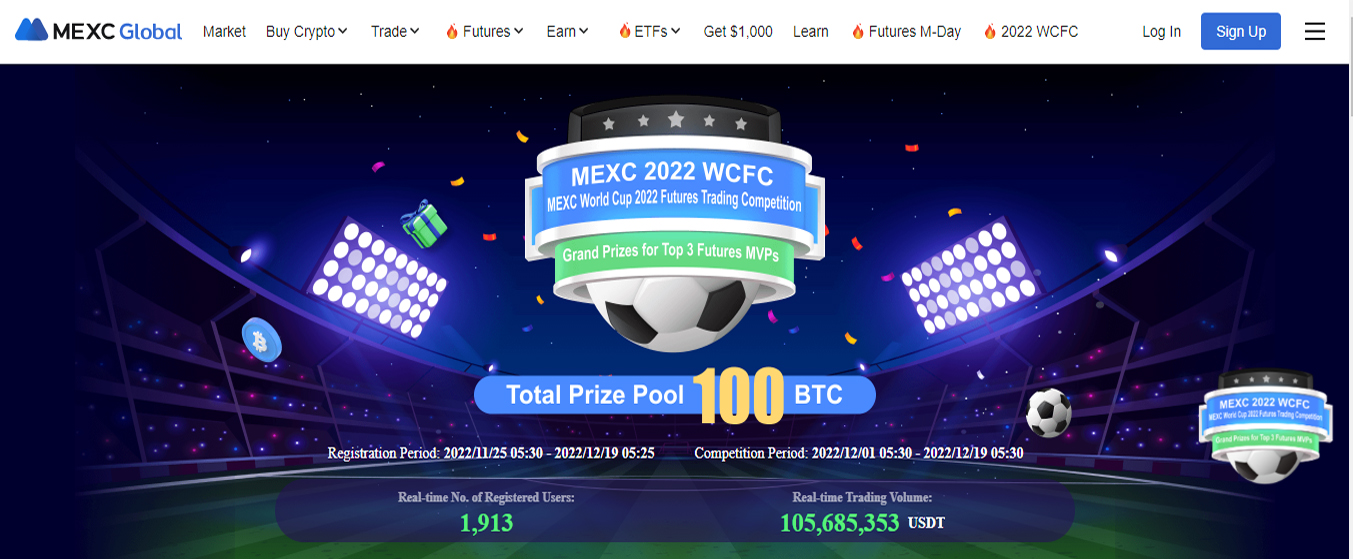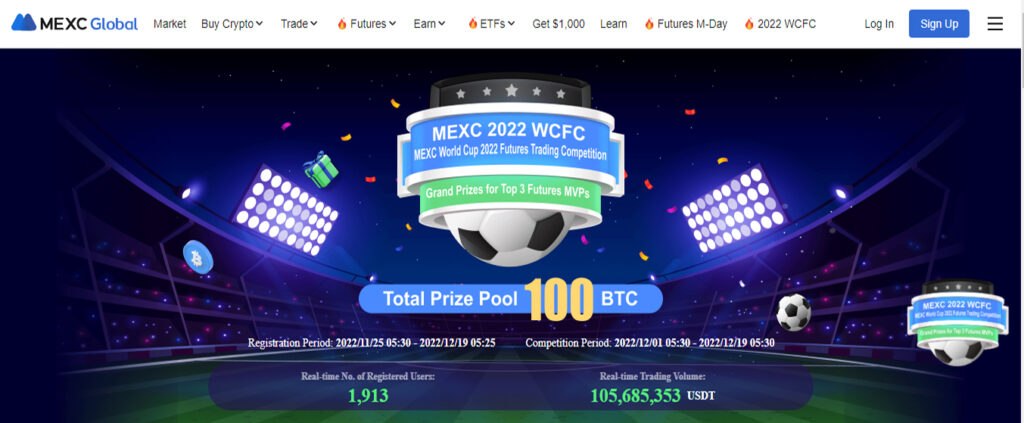 A reputable cryptocurrency exchange called MEXC also goes by the moniker MEXC Global. MEXC was established in 2018 with the goal of being a high-performance trading platform with the broadest selection of currencies, the lowest trading costs, and no KYC requirements.
Nearly every nation, including those with solid regulations like the US, Australia, and Canada, offers MEXC Global. The exchange offers a number of marketplaces and trading instruments so that users can start trading cryptocurrencies immediately. It is clear that MEXC prioritises customer satisfaction thanks to a fantastic customer support team and the absence of identity verification.
MEXC is a reliable platform for all varieties of cryptocurrency investors and traders. You will find MEXC to be promising in terms of its features and options, whether you are new to the cryptocurrency market or have been trading for years.
8. Gemini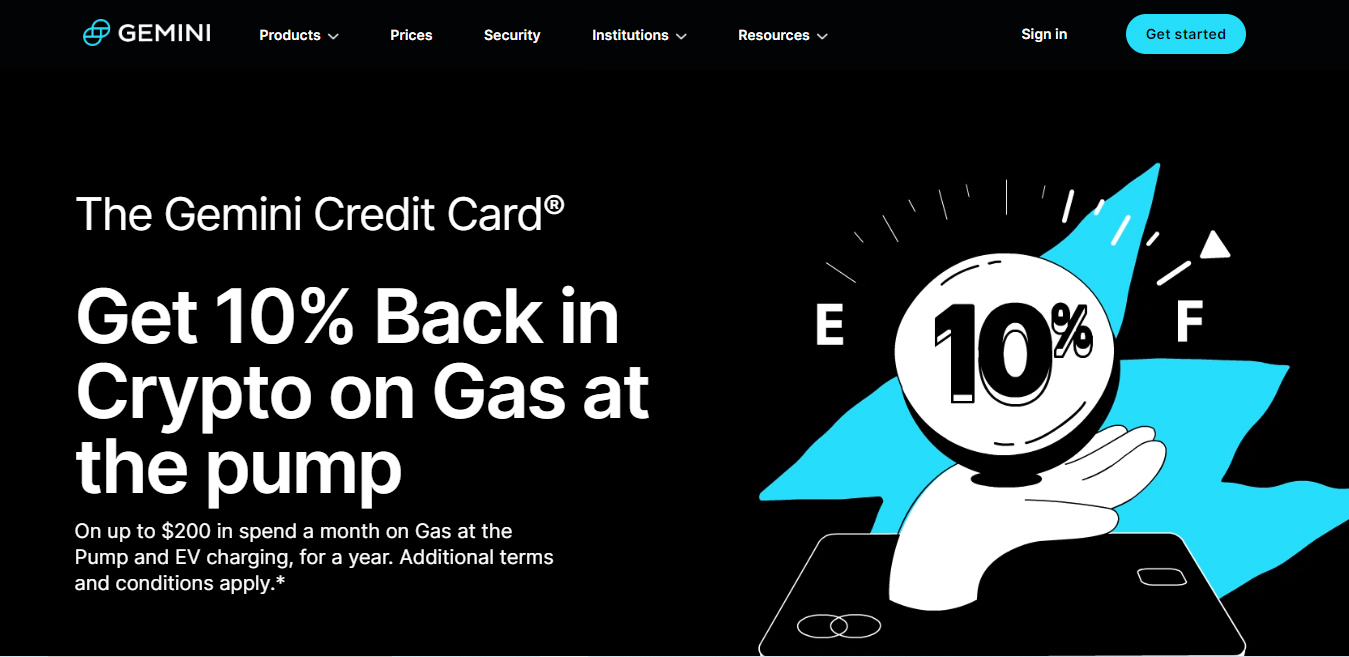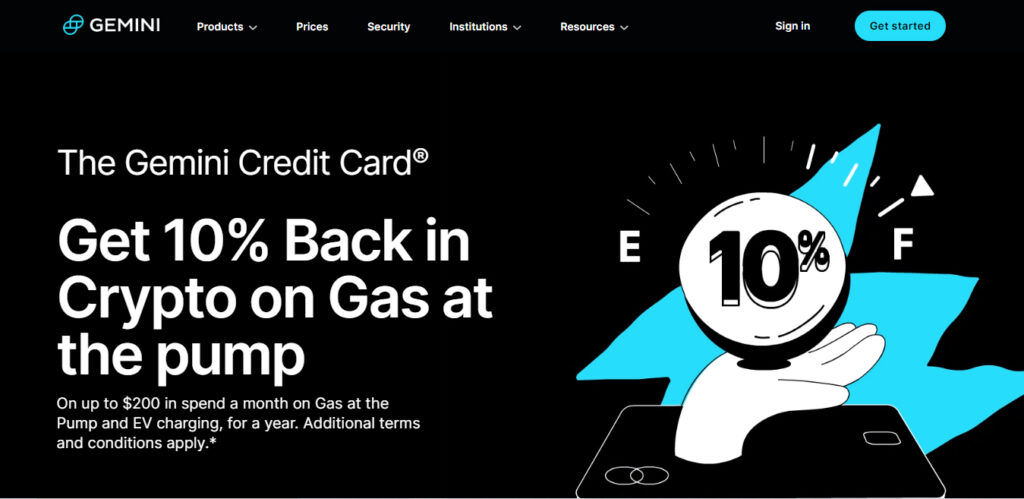 Gemini is an accessible cryptocurrency exchange that may be an excellent option for both new and seasoned traders. It is a platform to consider if you're interested in trading or investing in cryptocurrencies because it has market-leading security measures, its own hot wallet, and an extensive help centre.
9. Kraken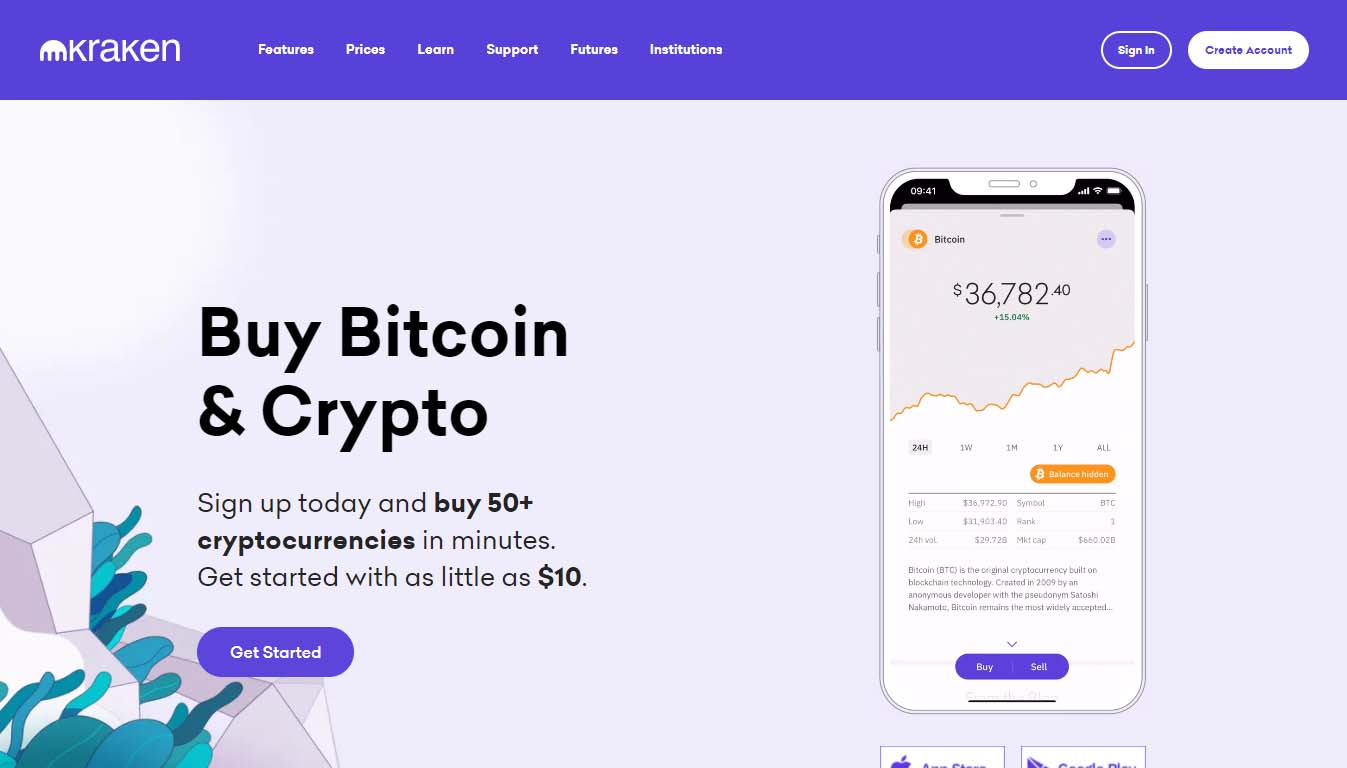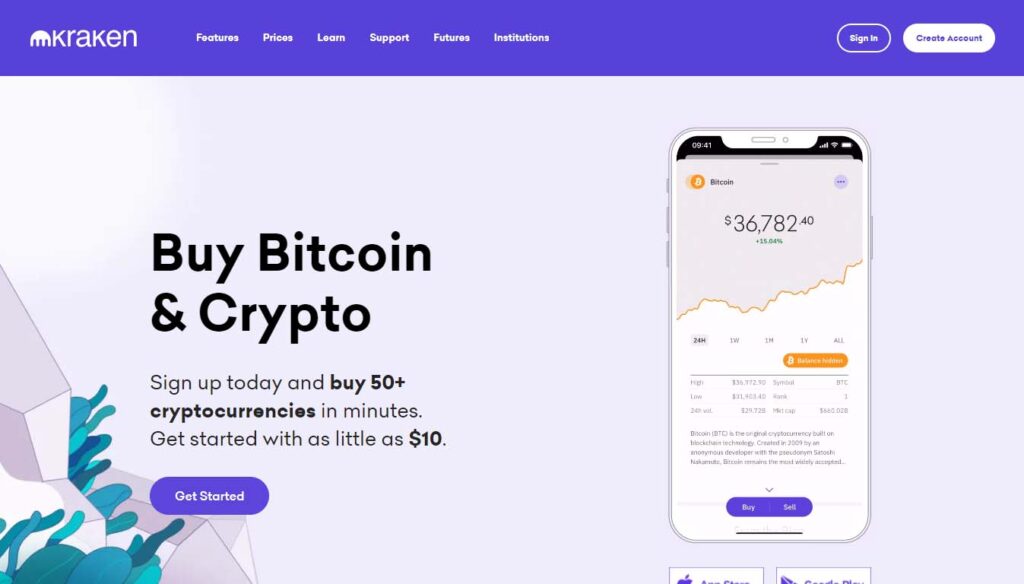 Kraken's pricing and features make it a good choice for both novice and experienced cryptocurrency traders and investors looking for a new cryptocurrency exchange. And hence one of the better good Bitfinex alternatives. The low rates on Kraken Pro, the high rates for staking and the futures markets are all a draw. However, some users report serious account security issues, and it's not the easiest platform to navigate compared to its competitors.
Overall, Kraken is a good choice for cryptocurrency trading and investing. Make sure you understand all the costs and risks involved and take steps to secure your account with two-factor authentication. If you do, you should have a positive experience buying and selling Kraken cryptocurrency.
10. Dex-Trade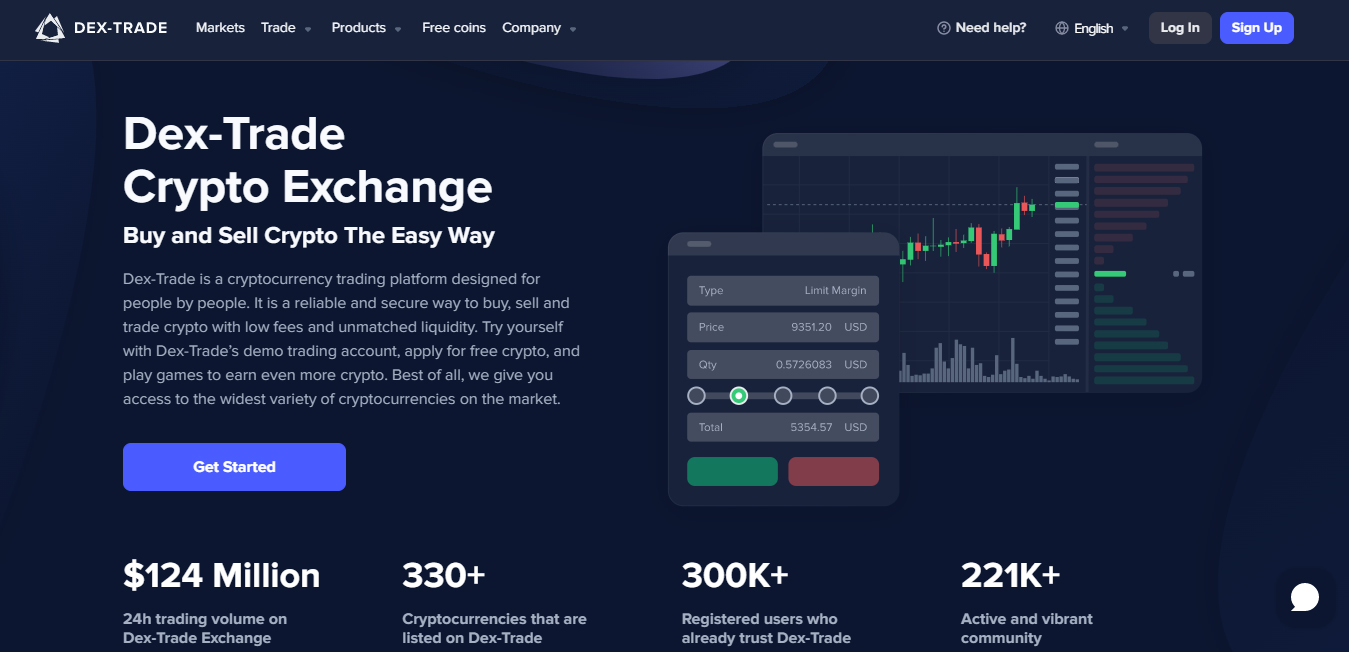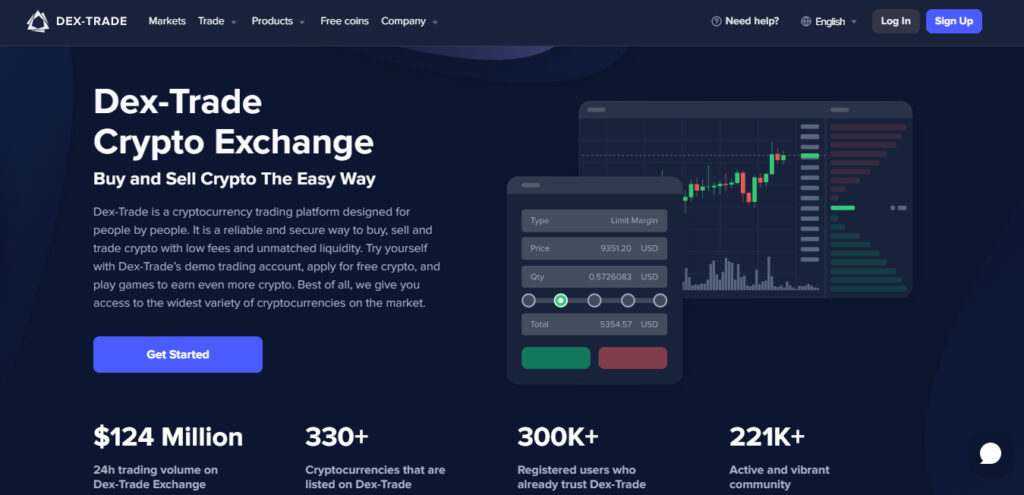 This is one of the best Bitfinex alternatives in 2022 for users. One of the TOP-50 international exchanges is chosen as the Dex-Trade Exchange. It has more than 150k people that trust it.
The transaction is safe and complies with GDPR guidelines. Dex-Trade came in that year.
In less than four years, it has ranked among the TOP-50 exchanges on Coinmarketcap and Coingecko. Belize is the company's legal home country. A GDPR certification and SecExpert's security certificate confirm the Exchange's complete security.
11. Blockchain.com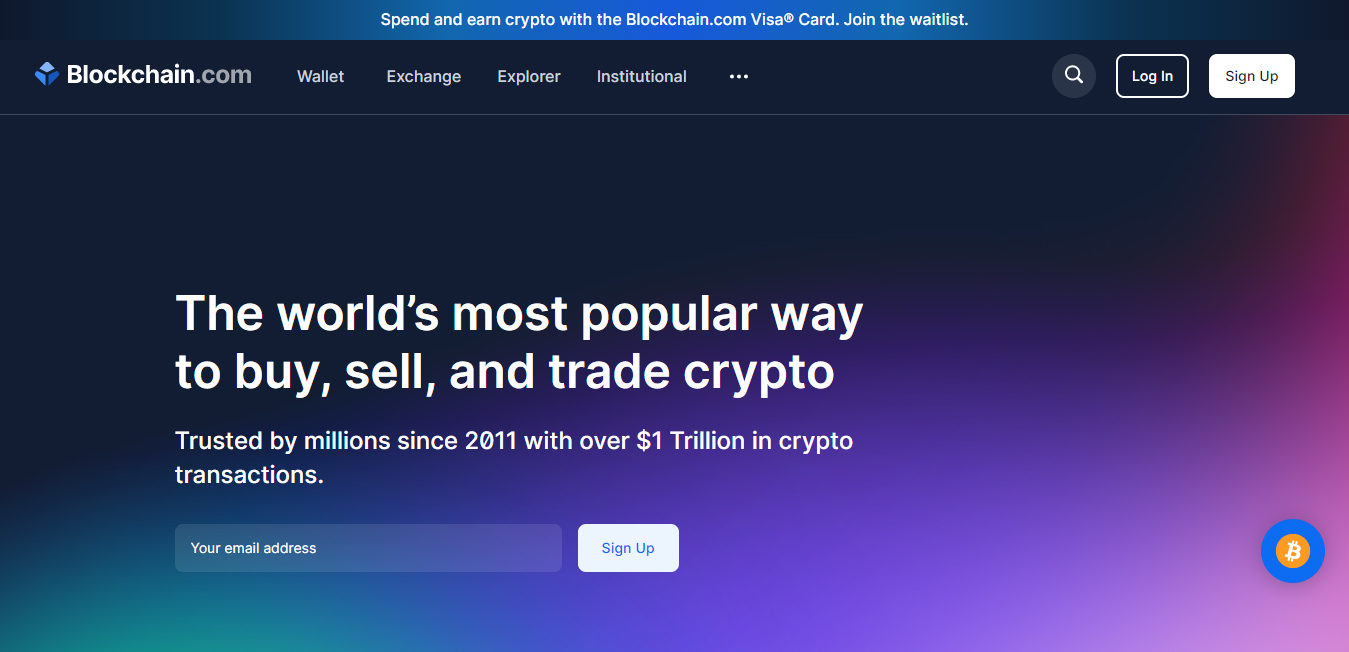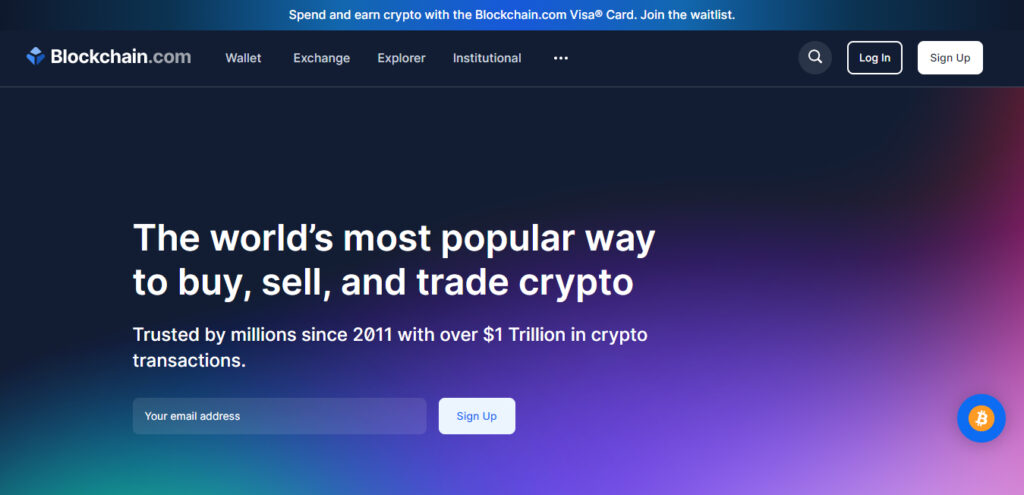 The most widely used method for buying, storing and using cryptocurrencies. The most effective and user-friendly cryptocurrency exchange. You may go from nothing to cryptocurrency in a matter of minutes.
Before purchasing cryptocurrency, you only need to add a payment method and validate your ID. Your money is only accessible to you. None of us. To see cryptocurrencies increase, deposit them into an interest-bearing account. Transact in cash with your cryptocurrency. This is one of the best Bitfinex alternatives in 2022 for users.
Transact instantly with any other money using your cryptocurrency. On Exchange, you can always chat with customer service from wherever. Professional agents for each type are available that use Web Socket and REST APIs. You can examine the market, confirm transactions, and gain more knowledge about cryptocurrencies.
Conclusion
We undoubtedly require numerous substitute services for Bitfinex and other cryptocurrency exchanges. This is because, if and when cryptocurrencies become widely used, the general public should have access to a convenient means of purchasing them.
I'll also let you in on a secret I've kept: this year, I registered and completed my KYC on a number of exchanges. This is because of two reasons
At some point this year, when the demand for cryptocurrencies spikes, many services will either cease taking new users or temporarily go down.
All the cryptocurrencies are not available at all the exchanges, so if you are looking for a specific one it may be it's not available at Bitfinex but at one of Bitfinex alternatives.

So even if you don't plan to use any of the sites above immediately, you should still sign up for them to be prepared. Because this year's crypto future promises to be another wild trip!