Introduction – What is DogeCoin?
The cryptocurrency Dogecoin (DOGE) was created in 2013. It was based more on comedic inspiration than on a pressing need to serve a particular use case. The "Doge" meme, which features a picture of a Shiba Inu — a Japanese dog breed — sitting with its paws crossed, served as the model for the cryptocurrency. The dog image has text over it that contains phrases that promote lousy grammar.
The overall cryptocurrency community first started to form in 2009. It formed with the introduction of Bitcoin (BTC), is where Dogecoin draws its humour and eccentricity from. There have been thousands of other crypto assets have emerged since the invention of Bitcoin. This blockchain-based asset can move and store value and boast additional advantages like increased privacy.
The open-source nature of the Bitcoin code has allowed other projects to use it. It is used in order to build their blockchains and crypto assets.
For example, software developers Billy Markus and Jackson Palmer used the Luckycoin (LKY) code to create Dogecoin in a matter of hours after Litecoin (LTC) and Luckycoin (LKY), which were also based on the principle of Bitcoin, had been developed.
In the years following its creation, Palmer and Markus left the Dogecoin project. When Markus sold his Dogecoin holdings in 2015, they were worth roughly the same as a used Honda Civic.
Dogecoin use cases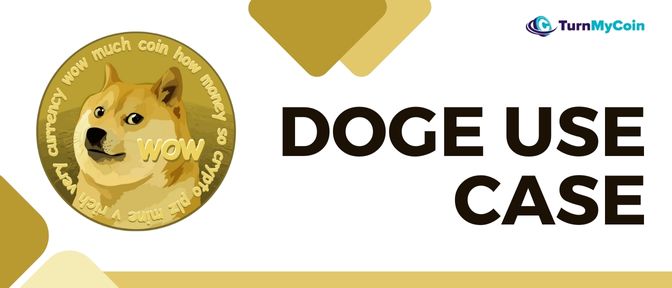 Dogecoin has attracted a following for years. But in 2021, the hype surrounding the asset drove its price to dizzying heights. However, there aren't many distinguishing characteristics about the coin itself that would indicate it could replace gold or silver as the primary currency or store of value in the world.
Dogecoin's supply may be the main barrier preventing it from becoming a widely used medium of exchange. The coin's maximum coin supply is unrestricted. As a result, Dogecoin is mined at 14 million more per day, inflating the asset's value. With a fixed total supply of 21 million coins, Bitcoin, for instance, has a defined scarcity.
Dogecoin may be used as a medium of exchange for online or offline payments.
However, Dogecoin may be used as a medium of exchange for online or offline payments and tipping. It's lower dollar price per unit than other crypto assets like bitcoin allows users to work with whole numbers. Rather than BTC fractions when transacting.
On the one hand, due to Dogecoin's lower unit price, popularity, and transaction speed, DOGE appears to be potentially more viable than Bitcoin as a transactional asset.
In addition, the DOGE community has also helped to make the coin appealing to the general public. It is also true, however, that the investment might fail to last as a singular long-term solution for anything. Following in the footsteps of many other fads that came before it and gaining considerable public attention for a while.
The technical characteristics of Dogecoin do put the asset noticeably ahead of Bitcoin in terms of transaction speeds. On the blockchain of Bitcoin, blocks are mined once every ten minutes. On the blockchain of Dogecoin, blocks are generated in just one minute.
As a result, even though each block on the blockchains of Dogecoin and Bitcoin is one megabyte in size, Dogecoin's blockchain produces more blocks in the same amount of time. Although Bitcoin has come to be viewed more as a store of value asset than a currency over time, its slow transaction speed has been noted in the past.
Price history
Since 2013, Dogecoin has typically traded for less than $0.01 per coin. However, early in 2018, Dogecoin's price reached about $0.018 before tumbling below a penny in the following months and years.
Furthermore, the investment produced a significant price increase in late January. It was when Dogecoin soared to approximately $0.07 per coin in two daily candles or 48 hours.
A few days later, the asset was trading at about $0.088 per coin. The coin's price stabilized for weeks following a drop to the $0.04 range before beginning a sharp rise.
Dogecoin was trading just below $0.74 in May 2021. The hype surrounding the asset and the community of interested parties appeared to be the main drivers of this sharp price increase.
Community and Hype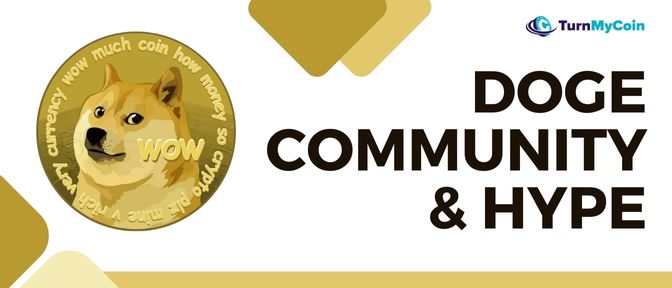 Dogecoin received a lot of attention from users of the social media platform TikTok in 2020 to persuade people to buy the asset in the hopes that its value would increase.
In 2021, Dogecoin attracted a lot more interest, including interest from a member of the Reddit community, WallStreetBets. (The group is renowned for its influence on the price of Gamestop stock in early 2021).
A Twitter user going by the handle "WSB Chairman" wondered if Dogecoin had ever reached the $1 price level around the same time GameStop stock prices spiked in January 2021. The tweet caused Dogecoin's price to increase to approximately $0.07.
The tweets made by Tesla CEO Elon Musk about Dogecoin may have also helped the cryptocurrency gain popularity in 2021.
Discussions about Dogecoin are frequently found on Reddit and other social media sites. For example, Google was inundated with searches for Dogecoin during its 2021 bonanza, the digital asset was discussed extensively on Twitter, and the mainstream media covered the event.
As a result, in 2021, Dogecoin's single-day trading volume increased and, on at least one occasion, surpassed that of Bitcoin, with transactions totalling billions of dollars.
The years that followed Dogecoin's launch proved to be eventful, with reports of hacks, racing cars with Dogecoin graphics, and more. The Jamaican national bobsled team's funding for its Olympic run in 2014 Sochi was one of the tales.
How to purchase, sell, and spend DOGE?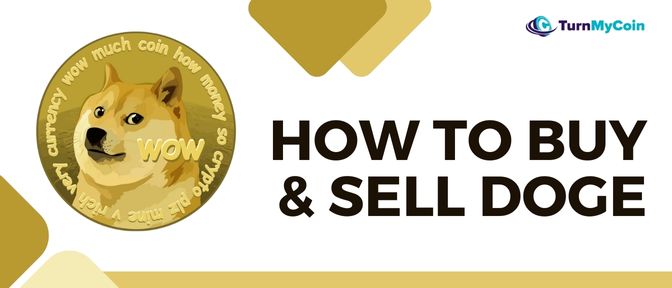 Buying and selling DOGE
Trading DogeCoin is very simple, you just need to head over to any of the Cryptocurrency Exchanges below, find Doge and buy them with your Fiat currency or USD.
Here is a list of Cryptocurrency Exchanges:
The purchase or sale of DOGE can also be made in person by interested parties. Dogecoin transactions are carried out similarly to Bitcoin transactions. In addition, various platforms are available where users can purchase DOGE, some supporting credit card payments.
Doge storage techniques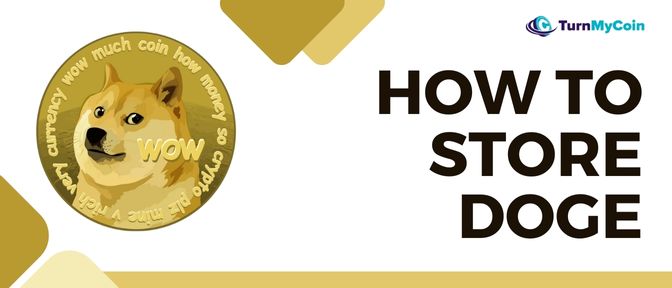 Another topic worth addressing is how to store your Dogecoin holdings. Although this method may give owners less control over their money, users can hold DOGE on the cryptocurrency exchange where they bought the asset.
A personal, self-hosted wallet is another option for Dogecoin owners to keep their currency. These wallets offer users more flexibility in where they can store their money while also bringing greater security and responsibility.
Two potential choices are hardware and software wallets (like MetaMask). However, a user's preferred wallet must be able to hold Dogecoin. In addition, when storing DOGE away from a cryptocurrency exchange, the exchange must send the coin to the desired wallet.
Safest Wallets to store your DOGECOIN are:
Where to spend your DOGE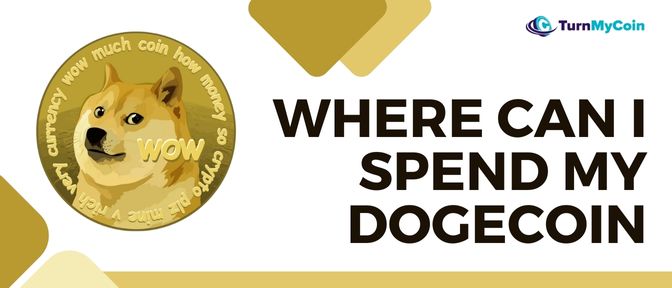 One way for a holder to spend their DOGE is to send it to a cryptocurrency exchange, sell it, and then cash out or transfer the proceeds of the sale. In addition, users can spend
Dogecoin earnings by selling their DOGE for cash while uploading it to their cryptocurrency card. The National Basketball Association's (NBA) Dallas Mavericks also permitted Dogecoin payments for merchandise and tickets starting in 2021.
As a matter of fact you can now buy a Tesla with Dogecoin and it is totally accepted as a mode of payment.
The underlying principles of DOGE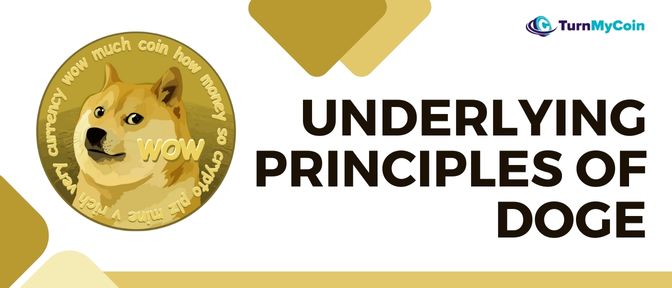 Dogecoin has received regular technical updates over the years, which have been made public on the asset's Github page.
Despite its development, Dogecoin's fees continue to be a selling point for the asset. May 2021 saw a peak in terms of earlier and subsequent levels for the average Dogecoin transaction fee, which cost about $2.52 at one point. These fees are considered modest when compared to transaction fees for other crypto assets.
However, the ownership of just a few DOGEs might one day result in price fluctuations. Despite having an ample supply, Dogecoin boasts that a significant portion of its entire coin supply is held in several wallets. Twenty Dogecoin wallet addresses hold about half of the asset's total supply.
In terms of Dogecoin mining, it is anticipated that sizable flows of DOGE will keep entering the ecosystem through mining and causing inflation.
Is it advisable to keep your Dogecoins on an exchange?
Users can store their coins in their accounts on many cryptocurrency exchanges, which is one of their features. Although it is practical for traders who conduct numerous transactions, this is not the safest way to store your Dogecoin.
The issue with leaving coins in your account is that the exchange might experience a security breach, or you might jeopardize your account. Your entire coin collection might be taken if this happens. In addition, it is nearly impossible to recover stolen cryptocurrency once the coins have left an account.
It is advised to withdraw the majority of your Dogecoin following a purchase because of this unless you are going to trade them. Although they can be abused, online wallets provide some security level.
However, the safest method is to keep coins in a hardware wallet like Ledger Nano X or Trezor Model T. One would need to research how to use a hardware wallet because, with it, ownership of the DOGE you purchased now rests solely with the user. Mistakes could result in the loss of money.
Do I need to buy Dogecoin?
This question doesn't have a clear-cut yes-or-no response. Some people will be wise to invest in Dogecoin, while others may not think it's a good idea. There is a risk with investing, as there always is.
Prices for cryptocurrencies can change significantly in a matter of seconds. If you've been following market news, you've probably heard about people who lost large sums of money quickly and others who made millions in a few days.
Overall, Dogecoin could be considered an investment because it has been around for a while, has a loyal community, and its price has risen steadily over time.
You must withstand the occasionally occurring price drops. If you want to profit from investing in Dogecoin, you must be willing to accept the risks involved and watch as the price fluctuates in ways that may be difficult to bear.
In the end, conduct independent research to identify the best wallet for your needs and compare various exchanges to determine the one best suits them.