Introduction
The foundation of Bitfinex was laid in 2012. It is one of the top 10 cryptocurrency exchanges in the World (Trading Volume-wise). The main reason behind this popularity is low fees with a seamless interface and innovative products.
The highly innovative products available on the exchange made me review Bitfinex. I have compiled a list of factors on which this Bitfinex review is based. These are:
Fee structure
Platform Security
Number of Cryptocurrencies & Fiats supported
Trading Options
Products Offered
User Friendliness
Customer Support
User Verification Process
Pros & Cons
So, let's dive deeper into the Bitfinex review!! Just to mention you can register at BitFinex here
1. Fee Structure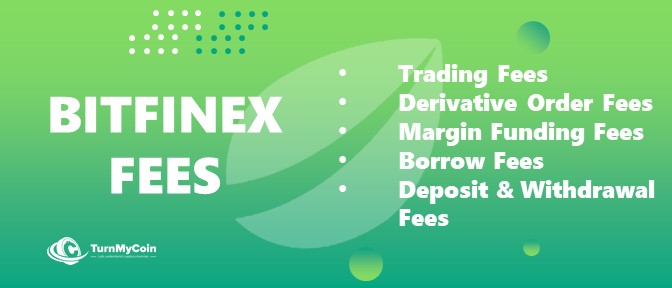 Bitfinex charges a nominal fee from the users for different categories of services it provides. The categories are:
Trading Fees
Derivative Order Fees
Margin Funding Fees
Bitfinex Borrow Fees
Deposit & Withdrawal Fees
1.1 Trading Fees
In BitFinex's case, the Trading fees depend upon multiple factors like UNUS SED LEO, trading activity in the last one month, etc. Though the Spot trading fees start at 0.1%/0.2%(Maker/Taker) to 0%.
UNUS SED LEO is a Bitfinex Native Cryptocurrency that you can use at Bitfinex exchange for reducing trading, lending, and other exchange fees. Below is a schedule for the same: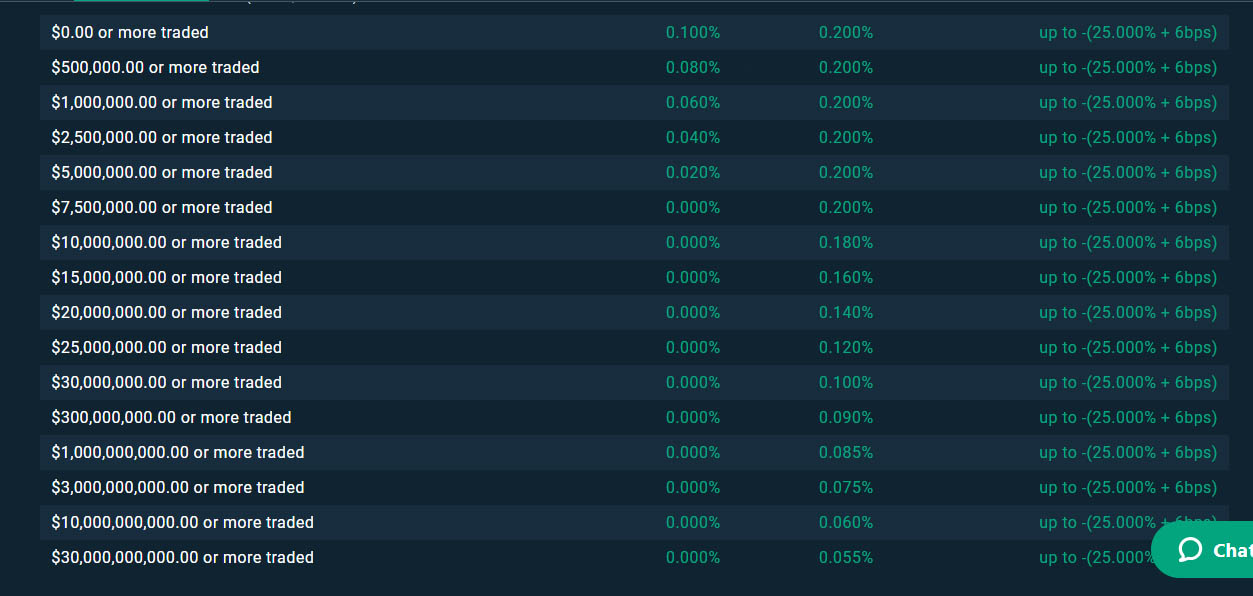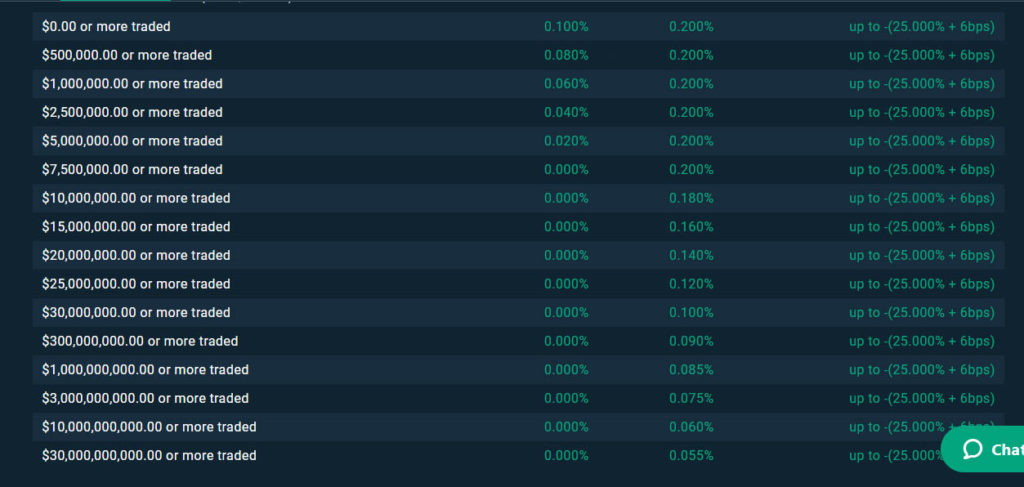 Here's an example: Let's say that you have a 30-day volume of $10,000 in BTC & hold 5 UNUS SED LEO coins. In such a scenario you will have to pay a Maker fee (0.100%), a Taker fee(0.200%) alongwith a taker discount of 3.00bps for crypto to crypto trading.
For Crypto to FIAT trading, you will have to pay a Net Taker fee(0.2000%).
1.2 Derivative Order Fees
Bitfinex charges fees on derivative orders based upon your 30 Day Trading Volume. Yet again, if you use LEO (native cryptocurrency of BitFinex) you can avail of additional discounts.
For the derivatives trading, you will have to pay a Net Maker fee (0.0200%) & Net taker fee(0.0650%). Here is a table depicting the same.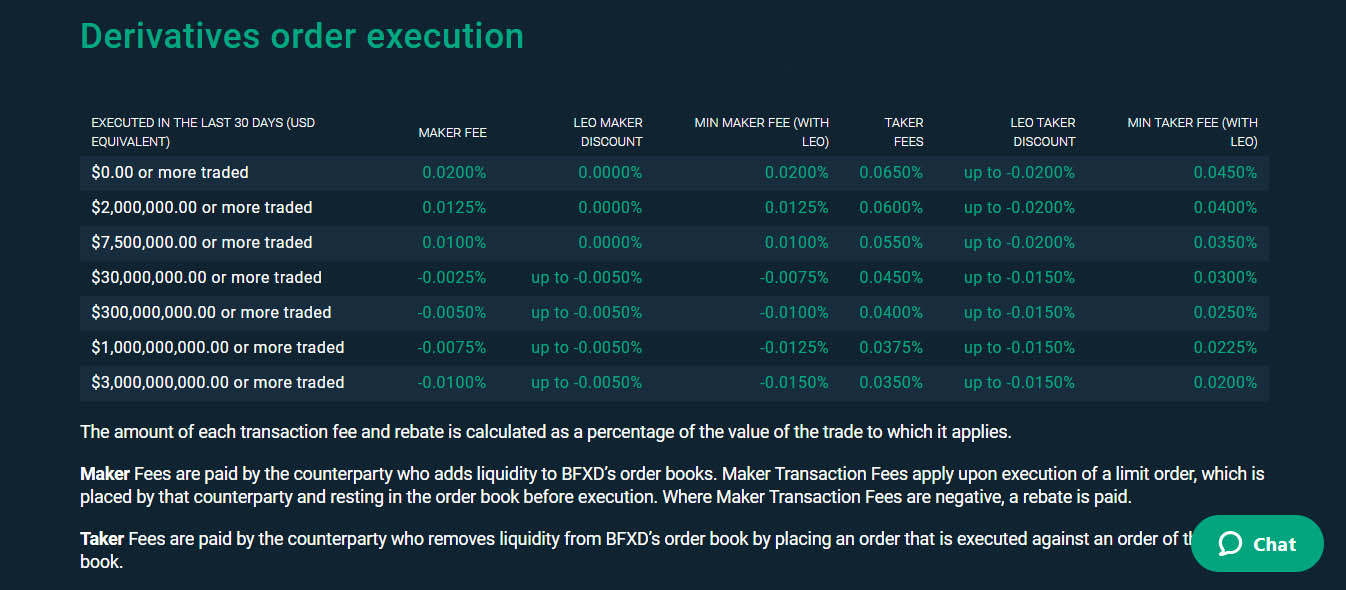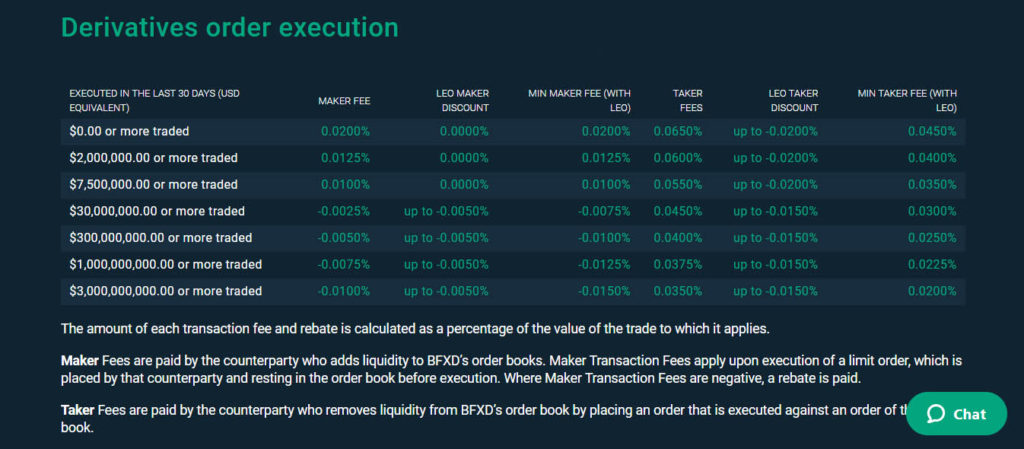 1.3 Borrower Fees
Bitfinex Borrow is a P2P (Peer to Peer) system wherein you can borrow or lend funds by providing cryptocurrency as collateral.
A borrower who takes funds from the Bitfinex funding market has to pay funding interest in one-second increments. You can also be a fund provider in Bitfinex and can earn interest. Bitfinex charges 15% fees on all generated funding earnings.
Bitfinex automatically chooses the best interest rate for the user's loan or the user can choose themselves.
You can refer to the below illustration for Bitfinex's fees in this regard.


1.4 Margin Funding Fees
Users can provide funds through Peer to Peer (P2P) platform for traders to use in Margin Trading. Accordingly, the lender earns interest. Bitfinex charges fees on the same, the details are below.


1.5 Withdrawal Fees
A withdrawal fee will be charged when making a withdrawal from the Bitfinex platform. Each token has different withdrawal fees and it is 0.100% for FIAT withdrawal, with a minimum fee that varies as per the cryptocurrency.
1.6 Deposit Fees
There is no deposit fee for crypto, Stablecoin, and securities. However, there is a bank wire fee of 0.100%(min 60, USD/Euro). Deposit funds at BitFinex >
2. Security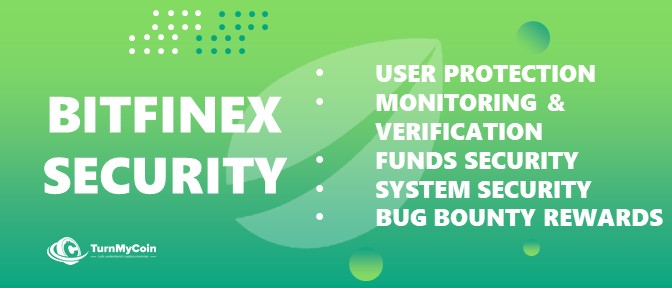 When it comes to security, Bitfinex has its security policies in place! Here is the list of policies:
User account protection
In order to ensure security at User's End Bitfinex offers:
Two-factor authentication
Bitfinex encourages all its users to set up 2-factor authentication using Google Authenticator.

Also, the user can use a U2F (universal 2nd factor) physical security key with a highly secure FIDO authentication standard. An example of U2F key is Yubikey.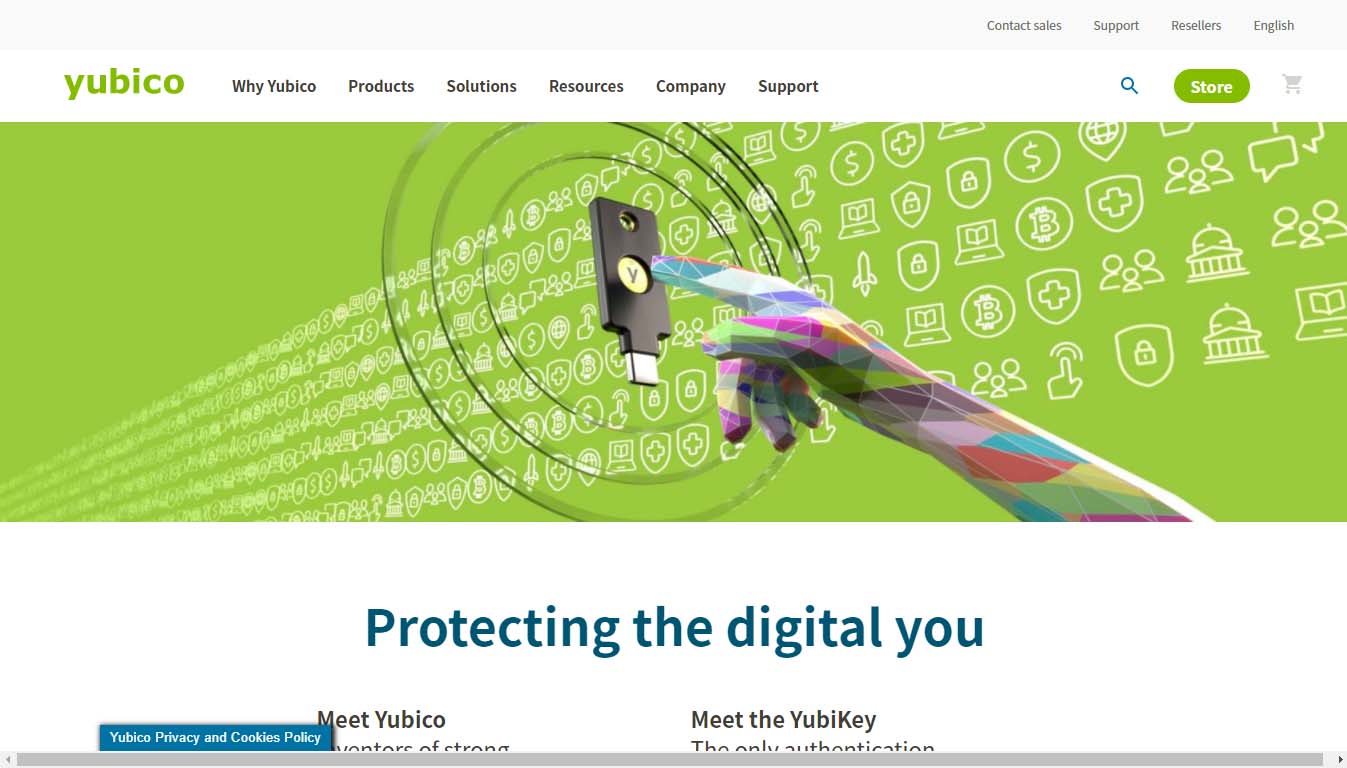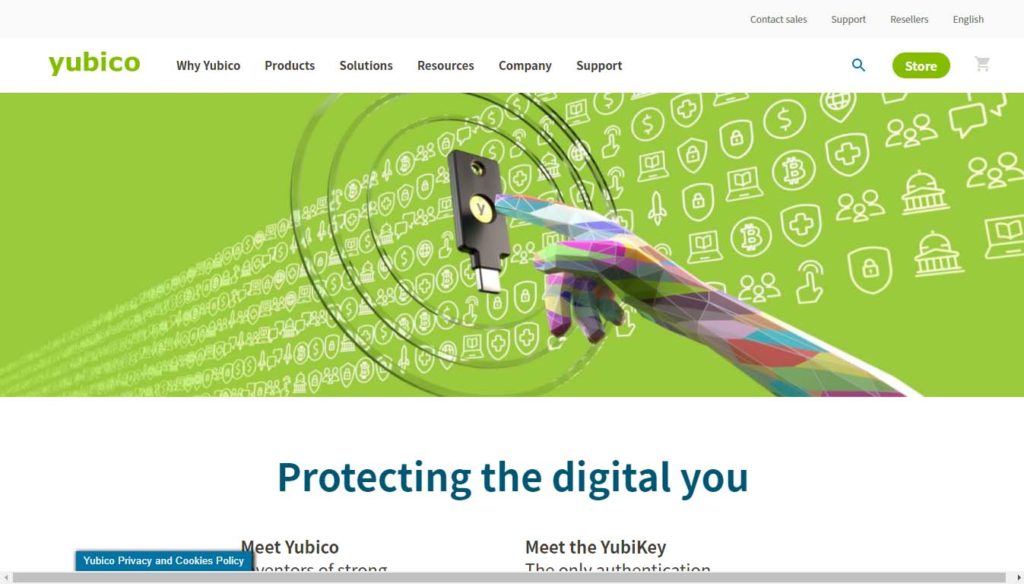 Enhanced API permissions
You can create API keys with custom read/write permissions on a feature basis using the REST (representational state transfer) & Websockets API.
Active Monitoring & Verification tools
Every login data is saved & analyzed for any unusual/suspicious activity.
Active IP address monitoring to prevent session hijacking.
Reporting emails with login notifications are sent to the user's id allowing the user to freeze accounts because of malicious activity.
Blacklist/limit access to accounts based on connecting IP addresses.
Enlist the IP addresses that can access the account and ensure that all withdrawals are authorized.
Further, it has added a withdrawal step at which makes it immune to malicious browser malware.
You can use the address Whitelist feature of the application to ensure that withdrawals can only be at your desired addresses.
Its Encrypted Email communication (PGP) adds another set of security layer.
Platform/Funds security
The majority of crypto assets are stored offline in multi-signature offline wallets. About 0.5% of crypto assets are stored in online wallets for day-to-day operations.
System security
The platform is updated from time to time with the latest Linux systems.
The server is protected against all possible attacks with up-to-date software.
There is an automatic real-time backup of the database along with encrypted hard drives widespread across different locations.
Advanced protection against DDoS attacks to prevent system breaches.
Bug Bounty Program
I thought it would be important to add this while writing about the Bitfinex review. It depicts the exchange's seriousness about its security.
Bitfinex runs a Bug Bounty Program for outside developers to find bugs in its system. Bitfinex rewards the developer / ethical hacker who finds such a bug.
3. Number of Cryptocurrencies & Fiats supported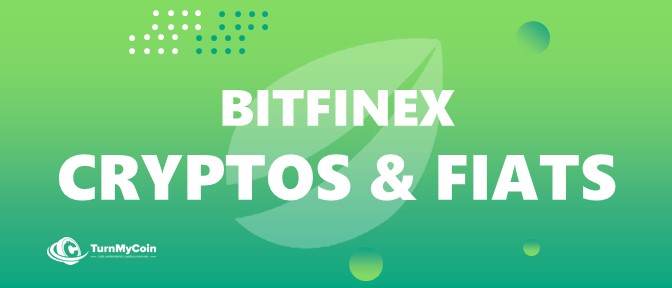 Bitfinex supports more than 174 cryptocurrencies including
BTC
ETH
1INCH
AAVE
Litecoin
Tether
Ripple
NEO
The platform offers top-tier liquidity while maintaining all digital assets with minimal slippage. Bitfinex supports different order types to help traders to take advantage of every trade. There's also extended support for fiat currencies such as US Dollar (USD), Euro (EUR), Pound Sterling (GBP), Japanese Yen (JPY).
4. Trading Options
BitFinex offers loads of options for advanced traders. Something that each seasoned trader would love to have.
4.1 Spot Trading
You can place different types of spot orders at BitFinex. These are:
Limit
Market
Stop
Stop Limit
Trailing Stop
Fill or Kill
Immediate or Cancel
Scaled
One Cancel Other (OCO)
It even offers Hidden orders that others cannot be see in the Order Book
4.2 Derivatives Trading
Investors looking to balance volatility for cryptocurrencies. There are different derivative products available. All derivative products are available via the USDT wallet.
4.3 Margin Trading
BitFinex also allows you to place Margin Order. You can place orders up to 10x leverage.
5. Products offered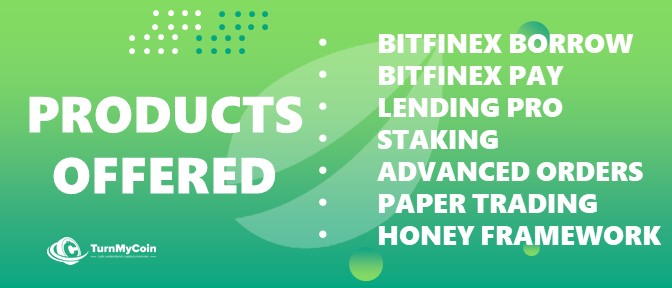 5.1 Bitfinex Borrow
As mentioned above, Bitfinex Borrow is a P2P(Peer to Peer) platform that enables users to borrow funds from other users. This is done by pledging cryptocurrency as collateral. In the entire transaction, BitFinex acts as a facilitator to connect borrowers & lenders.
5.2 Bitfinex Pay
Bitfinex Pay is a platform through which you can accept Cryptocurrency Payments. Since Cryptocurrency is a Decentralized Currency there are no physical boundaries and you can accept quick seamless payments from across the Globe.
It provides easy integration with Woocommerce through its WordPress Plugin. Likewise, other website platforms can integrate BitFinex pay through its APIs.
5.3 Lending Pro
Bitfinex's Lending Pro gives borrowers an offer to lend on your behalf. The system automatically matches the lowest borrowing rates and lends your assets to borrowers. Though it is an automatic system, I would recommend new users to use it carefully.
Bitfinex gives you an option to lend several cryptocurrencies like Bitcoin, Ethereum, Doge, Polkadot etc.
5.4 Staking
BitFinex offers high staking rewards to its users. In fact, these rewards are higher compared to Industry standards. However, the number of cryptocurrencies available for Staking is limited here. At the time of writing this article, Bitfinex allowed staking of the following cryptocurrencies:
Tron (TRX)
EOS (EOS)
Tezos (XTZ)
COSMOS (ATOM)
Algorand (ALGO)
Solana (SOL)
Polygon (MATIC)
Cardano (ADA)
Polkadot (DOT)
Ethereum 2 (ETH2)
Kusama (KSM)
5.5 Advanced orders
The platform has its unique feature to produce scaled order tools!! It is an algorithmic order for users to focus on strategies instead of manually entering trades. It allows customers to create multiple limit orders across user-defined prices.
5.6 Honey Framework
The honey framework creates custom orders and event-based trading strategies. It is easy to use and the latest development does not require any coding knowledge.
5.7 Paper Trading
One of the best features of this exchange is paper trading which allows the traders to test different strategies in a controlled environment without any real funds. An effective way to learn to trade in cryptocurrency. This also works on sub accounts that replicate professional/master trader accounts.
6. User Friendliness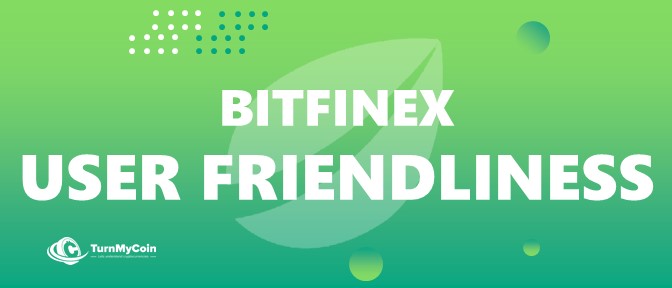 Bitfinex is an effective user-friendly platform!
Overall, the trading experience at Bitfinex is user-friendly. There are standard features such as advanced charting tools, order depth charts, order book view, etc.
You can access the Exchange on PCs/ Laptops and Mobile phones (both iOS and Android enabled).
In order to cater to all types of investors. BitFinex has a 'Pro version' and a 'Lite Version' for Advanced & New Users respectively.
7. Customer Support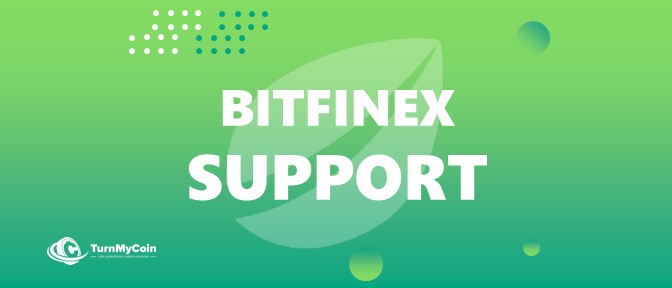 Bitfinex has a huge knowledge base! All you have to do is to go to the support section type in your query and you will get relevant results.
You will get access to data starting from Token deposits, bank wires, Token withdrawals Trading & Lending.
In case you are not able to find your answer in the support section, then you can chat with Bitfinex virtual assistant regarding your query.
If you prefer to keep your communication on email, then you can submit your request on the platform. The support is available 24X7 for all inquiries.
8. User Verification Process
Bitfinex offers two different types of accounts:
Individual account: For professional & individual traders.
Corporate account: For institutional investors & corporations.
Apart from this, there are different levels of verification:
Basic
Basic Plus
Intermediate
Full
When you sign up with Bitfinex, you are automatically enrolled in Basic plan of individual/corporate accounts. The basic level allows you to deposit, trade, & withdraw cryptocurrencies.
If you want to level up on the verification level, then you need to complete the verification process along with all documents. The verification process is quite simple. You have to provide your name, address, Government ID, and bank details. Also, you have to fill in a KYC questionnaire and you are all set!
For the basic plus level, verification is done within 10-30 seconds. For the next level i.e. intermediate/Full verification takes 2-3 working days. Also, if there is any problem with your application; Then, Bitfinex gets back to you as soon as possible!
9. Pros & Cons of the Bitfinex Exchange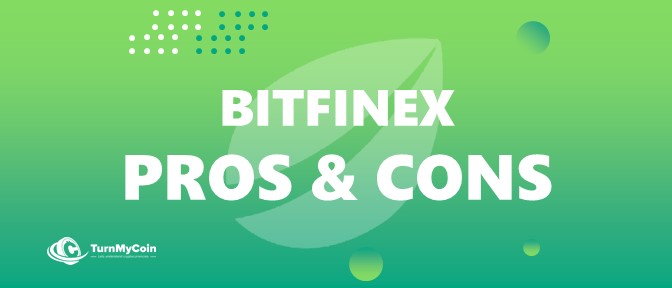 In order to make it more convenient for you to decide, I have prepared a list of pros and cons of the exchange as follows:
Pros of Bitfinex
Lower fees
The platform supports margin trading, derivatives, and advanced order types. It offers amazing products like Staking, Lending, Paper Trading to users.
A good choice for beginners as well as advanced traders.
Cons
The platform has a history of regulatory misconduct for for artifically inflating trading volume. Moreover, hackers has been able to steal funds from the exchange on multiple occasion. Users had to face losses upo 36% due to the hack.
Limited availability, as there are regulatory issues.
You can use this article as a guide to understanding how Bitfinex is positioned based upon different factors. However, I would certainly recommend that you do further research based on your requirements.
Summing Up
With this BitFinex Review, I am confident that you now have great clarity about what the exchange offers. In conclusion, BitFinex is an exchange that caters to novice to advanced investors. It is loaded with features to help you complete your trades profitably.
Though there may have been certain lapses in its security in the past, the exchange has worked on it and has created a stable platform.
The products listed at the exchange are comparable to industry and at certain places even surpass it. With low trading fees, the exchange does stand apart. As an Investor, you should definitely open an account with BitFinex.