Introduction
Poloniex Crypto exchange is one of the few platforms in the world to have earned a "name" for itself. This is because it has always been among the top few P2P exchanges. And has never allowed third-party control over its operations. Let's deep dive into the Poloniex review with the pros and cons of trading crypto on Poloniex.
1. What is Poloniex?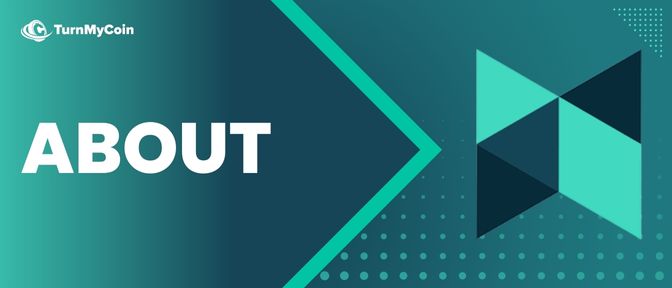 Poloniex, also known as Poloniex Exchange, is a cryptocurrency exchange. It was founded in 2014 by Tristan D'Agosta and is located in Wilmington, Delaware. It is currently one of the top cryptocurrency exchanges in the world. Having an Intraday trading volume of more than $100 million.
The interface is very clean and easy to navigate for beginners and advanced traders alike. With features like stop-losses and trailing stops built right into the interface. Also in our Poloniex review We found, you can set your own rules when orders should be executed automatically by the system if your trades go against you.
There are also many features for advanced traders such as margin trading and lending features that allow users to earn interest on their open positions.
If they choose not to close them immediately after entering into such positions. In order to avoid paying fees associated with closing out positions manually whenever possible.
2. History of Poloniex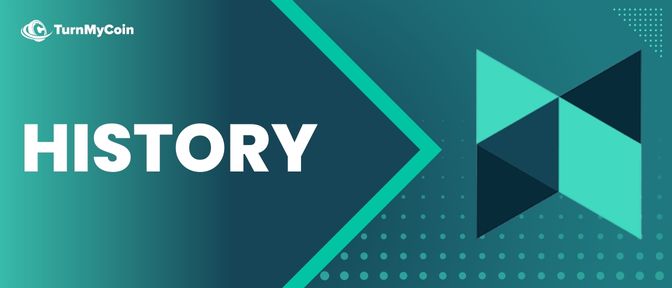 In this part of Poloniex review, Let's history of Poloniex. Poloniex, one of America's biggest cryptocurrency exchanges, was launched in 2014. It faced a cyberattack that same year and lost about 12% of its Bitcoin pool, or roughly $50,000 worth at the time.
Poloniex has been around for a while now, but it wasn't until recently that it started gaining popularity as an exchange for altcoins.
The platform had also borne the consequences and returned the investors an equal amount of lost Bitcoin share of investment.
It has had a bit of a bumpy ride in the past few years. In January 2018, users complained about their account balances, which caused panic among many of them. The exchange showed incorrect balances to some of its customers, which made some users think their accounts had been hacked. But it wasn't the case.
Poloniex quickly responded to the allegations and confirmed. There had been no breach of security or hacking attempts on the exchange itself.
It was instead an error with how the exchange displayed data from third-party services. It is used for calculating crypto-to-crypto transactions. Poloniex was bought by Circle, a digital assets and financial services company, in 2018.
Acquisition by Circle Limited
As soon as it was acquired by Circle, Poloniex began making improvements, attracting more customers. In early 2019, the parent company M/s. Circle Limited announced that it would shut down its cryptocurrency exchange platform Poloniex due to the uncertain regulatory environment in the U.S.
At the end of 2019, i.e. in November, the company decided to spin off its Poloniex business into a separate entity called Polo Digital Assets Ltd. And this newly formed company was registered in an archipelagic country known as the Republic of Seychelles.
3. What Features are available on Platform?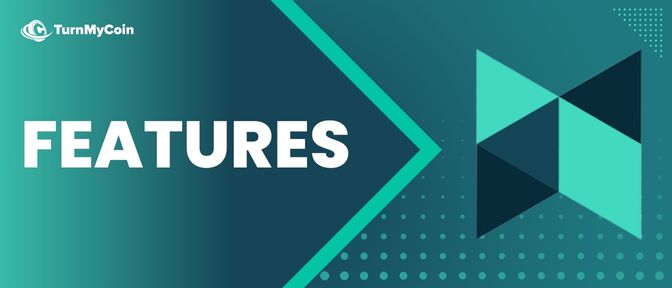 It has a lot of features that make it one of the most user-friendly and secure exchanges out there. Poloniex is a cryptocurrency exchange that allows users to trade in over 100 cryptocurrencies. Now lets take a look at the Poloniex Review Of Feature- They offer:
Margin trading,
Stop loss orders,
Margin Funding and an easy-to-use interface.
They're currently one of the most popular exchanges for beginners because they offer high liquidity for their trading pairs and low fees on their transactions.
Margin funding is not provided by Poloniex (it acts as a marketplace) but rather by lenders who are willing to lend their funds out at interest rates determined by the market rate at any given time.
However, Poloniex does charge fees for using this service which vary depending on whether you are using it for yourself or lending it out to others (the fees are higher if you are lending it out).
In addition to margin trading/lending and margin funding, there are also stop limit orders which let you set a price limit below which your order will execute immediately.
It has features that you can use to make the most out of your trading experience. Sadly, however, the mobile app does not yet support advanced features at present.
TRXMarket
Poloniex DEX was previously known as "TRXMarket" and is based on TRON.
The use of TRON means that it doesn't have any fees for deposits or withdrawals, which makes it cheaper than other exchanges. Poloniex DEX offers both spot trading (where you buy and sell cryptocurrencies immediately) and margin trading (where you borrow money from someone else to make larger trades).
While doing Poloniex review, we found Poloniex also allows users to trade with others using an escrow system, or by using limit orders where you specify how much you want to pay for an item (the maximum amount).
It has come a long way from its cyber attack, which showed that it is committed to fighting against cyber attacks. This was also a good example of Poloniex's ability to be responsible and efficient. Poloniex proved its competence during the time of the attack by being able to recover quickly from it.
4. Coins Supported by Poloniex Exchange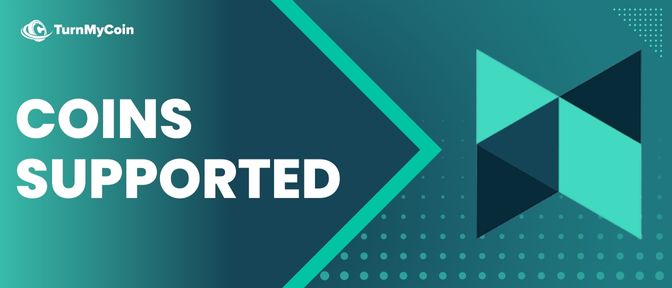 Poloniex supports a huge variety of coins at its exchange. Ranging from the popular:
to the lesser known ones like:
TRON
BitTorrent
Monero
SushiSwap
Cosmos
Synthetix
It supports over 284 coins at present with regular introduction of new ones.
5. What about the Verification process?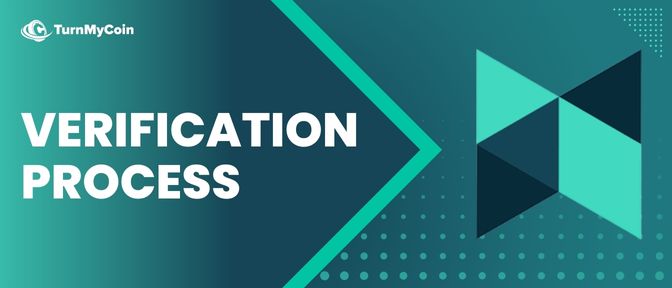 In our Poloniex review,the registration process for Poloniex is simple, unified, and uncomplicated. The verification process is also simplified but follows a few extra steps as compared to registration in order to ensure the security of the users or traders.
The registration process can be completed in just a few minutes and requires some basic information like name, email address, country of residence etc.
The verification process will require you to provide your real name, date of birth, and address along with a photo ID.
Once you complete your account creation, you will be able to deposit funds into your account using one of the available payment methods such as fiat currency or cryptocurrency. You can also withdraw funds from your trading account using these same methods.Poloniex Crypto Exchange has two levels of verification.
Level 1 Process
In Level 1, users can sign up for Poloniex using a valid email address and create a Poloniex account. They will be able to deposit and withdraw funds, but they will not be able to trade. Users can only buy digital assets.
Your account will have certain limitations at this point, including a daily withdrawal limit cap, which will restrict how much you can withdraw from your wallet each day. This limitation is in place to help protect your funds against potential theft. In addition, you will not be able to access margin trading until you've verified your identity.
Level 2 Process
In Level 2, users must submit their government-issued ID and proof of residency before they can begin trading on Poloniex. This process may take anywhere from a few hours to a few days depending on the amount of information that needs to be verified.
Poloniex Exchange also offers account types for professional traders, plus gold or market makers. This will be beneficial for traders that have a high volume of trading.
The Plus Gold Account is designed for the more sophisticated trader and offers a wide range of features and benefits. The Plus Gold Account offers a higher level of support than our other account types. Plus Gold Accounts have no limits on deposits and withdrawals and are able to engage in margin trading.
6. Poloniex exchange – pros and cons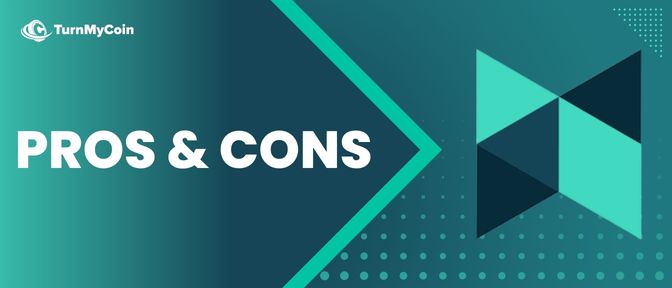 In this part of Poloniex review, we will go over the pros and cons of using this exchange.
Pros
High liquidity – The exchange offers high liquidity across all markets. Which means you can get in and out of positions quickly and easily. This can be helpful if you are looking to move funds quickly without worrying about slippage or other issues. That may present itself when trying to trade on another platform.
Wide variety of coins – Poloniex offers more than 100 cryptocurrencies for trading, including popular coins like Ethereum (ETH), Bitcoin (BTC), Litecoin (LTC), Monero (XMR), Ripple (XRP), and many others.
The list of available coins is constantly growing as new ones are added every month or so by the company behind the exchange (already discussed it above). Therefore it's possible that even if your favorite coin isn't listed right now there may be an opportunity coming soon.
Smooth Trading Interface- Poloniex's account and the order book have an easy-to-use interface with a customizable charting application. They have also added margin trading for certain pairs, which means you can trade using leverage.
This can be very helpful if you want to trade larger positions without putting in as much of your own money or if you want to increase your potential gain without increasing risk (by using less margin).
Poloniex Exchange Cons
The first thing to note is that Poloniex only allows very few fiat deposit options for users and traders. This means that if you want to get started with trading on the Poloniex exchange, you need to first convert your currency to fiats according to the deposit method.

For those who aren't familiar with the crypto world. It can be a difficult process. This process can be complicated and frustrating for first-time users. However, there are plenty of resources available on the internet which can help walk you through it step-by-step so that you don't get lost along the way.
While this may be a good idea, in theory, it's not unusual for exchanges to require users to keep their money in cold storage until they're ready to trade it—something that can be difficult for beginners who are unfamiliar with cryptocurrency.
Final Thought
After reading our Poloniex reviews, one can say that it is not a swindling or an illegal platform. Even though the company has changed its country of origin and inception. From the United States to the Island country of the Republic of Seychelles for some competitive and strategic reasons. It has proven to be trustworthy.
The company is committed to providing its users with the best possible experience. In terms of trading, liquidity, and customer support services. With competitive fees and sufficient security, the company has become a trusted trader for many people.
One can access the exchange from any part of the world without difficulties. Its interface is not perfect and neither are the limits. So you need to plan your trades carefully. Our Poloniex review concludes that it has features similar to Bittrex. While its customer service can be frustrating at times, but still offers more than enough quality to recommend it
Frequently Asked Questions about Poloniex
Is Poloniex Safe?
After both hacks, Poloniex implemented a new security feature which is a DDoS protection service that automatically shuts down trading if a certain amount of traffic is detected. This feature has been very helpful in preventing future attacks against the exchange. In our Poloniex review Is Safe?
Can US citizens Trade with Poloniex?
The exchange is not available to citizens of the United States, however, as it does not operate within the country's borders. This means that if you are a citizen of the United States, you will not be able to trade on Poloniex
Can You Deposit Us Dollars In Poloniex?
If you're wondering if you can deposit dollars into Poloniex to buy coins on the site, the answer is no — Poloniex only accepts crypto deposits
How To Withdraw From Poloniex?
The withdrawal process is simple and straightforward. However, there are some requirements that you need to meet before withdrawing from Poloniex. In this guide, we will show you how to withdraw from Poloniex.