Introduction
With the development of Cryptocurrencies, cryptocurrency Staking has become a very popular and efficient way of earning rewards. Staking allows investors to earn passive income round the clock. In other words, Staking your cryptocurrency lets you earn more cryptocurrency while you sleep. Further, you would require a Staking wallet to Stake your cryptocurrency. Let us first discuss a bit about Staking. However, if you already know about Staking, you can skip to the Best staking wallets section below.
Proof of Work
The Mysterious Satoshi Nakamoto introduced Bitcoin in 2009. The Bitcoin blockchain uses Proof of Work processing to validate transactions and bring more Bitcoins into circulation.
Additionally, Proof of Work requires participants to solve a complex mathematical puzzle also termed as a Cryptographic Hash function. When the solver or 'miner'' solves this puzzle he/she gets a reward.
The process of Proof of Work requires high computational power which in turn requires more energy. So, Bitcoin in this sense has often been termed as 'Energy Inefficient'. This was one of the primary reasons why Proof of Stake was introduced.
Proof of Stake
On the other hand, in the case of PoS, the network selects nodes based on the quantity of cryptocurrency it holds. Further, the network assigns the rights to validate transactions and create new blocks to this selected node.
Accordingly, cryptocurrency's validation and creation take place just by holding cryptocurrency. In other words, Staking helps you earn more cryptocurrency by just holding or storing it in your wallet. This aptly explains the reason why Staking is becoming so popular amongst investors.
Staking is possible only in the case of cryptocurrencies PoS
Meanwhile, we have prepared a complete guide on What is Staking and how you can earn rewards with Staking for your understanding.
What are Cryptocurrency wallets?
A Cryptocurrency or Blockchain wallet is a digital wallet where a user stores and manages his/her cryptocurrency. Therefore, a wallet allows the transfer of Cryptocurrencies and it can even be useful in converting cryptocurrency into local or fiat currency.
Each cryptocurrency wallet has a unique ID just like your Phone Number or your Bank Account Number. It is this unique ID that is used to transfer cryptocurrencies from and to the wallet.
All Cryptocurrency wallets cannot be used for Staking. Staking requires specific wallets to stake cryptocurrency.
There are several Staking wallets available as below:
Cold Staking Wallets: These are connected to an internet connection only when the user requires them. For instance, Hardware wallets like Trezor, Ledger

Exchange Wallets: These can be broadly classified as Hot Staking wallets. However, for our discussion we have to mention them separately here. For Example, Binance, Kucoin, BitFinex, Bybit

Hot Staking Wallets: These wallets are connected to an internet connection at all times. For example Browser or Mobile wallets.

Custodial Wallets: Many large investors do not want to take the headache of securing their assets at exchanges or own hardware. As a result, such investors forward their cryptocurrencies for staking with 3rd parties that provide Enterprise Solutions.

Hence, they enter into a contract with Custodial Wallet platforms to store, manage and stake their crypto-assets. Most importantly, they provide insurance for your cryptocurrencies.

For Example, Staked Finance, MyContainer etc.
Best Staking wallets for staking and earning rewards on your cryptocurrencies
We have mentioned the cryptocurrencies that each of the Wallet supports at the time of writing this article for easy reference.

Cold / Hardware Staking Wallets
1. Ledger Wallet (Best Staking Hardware Wallet)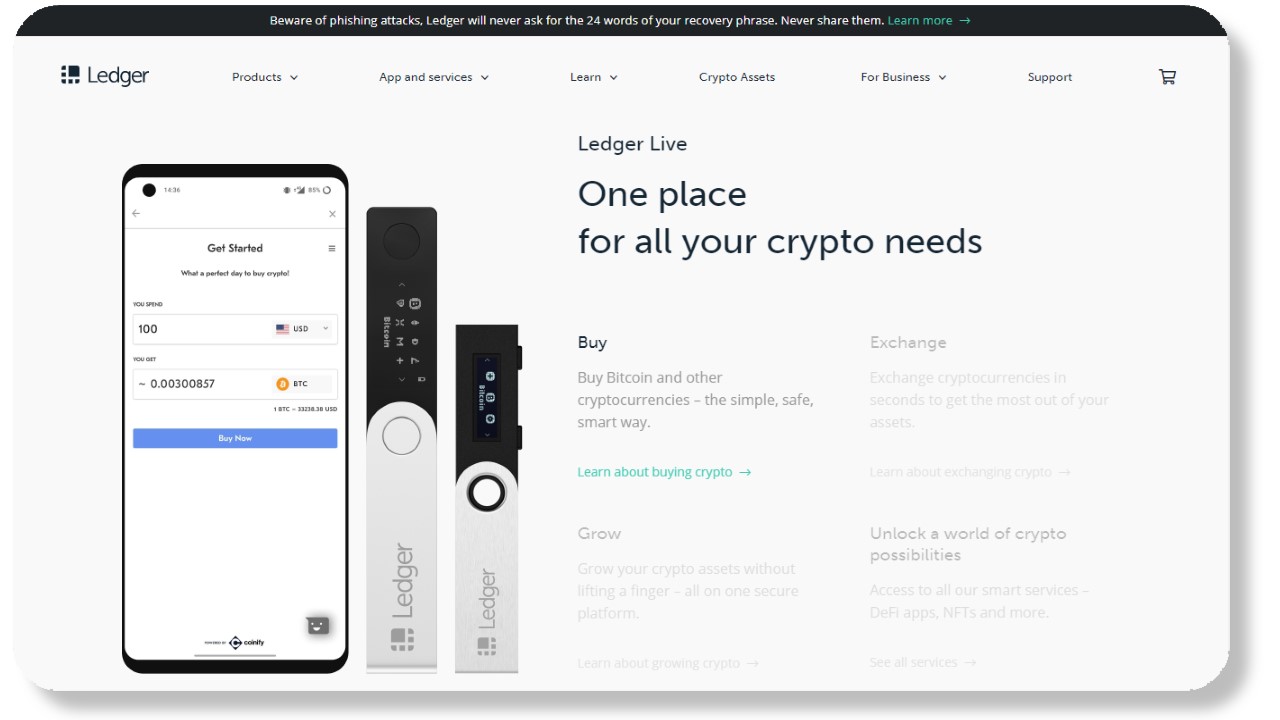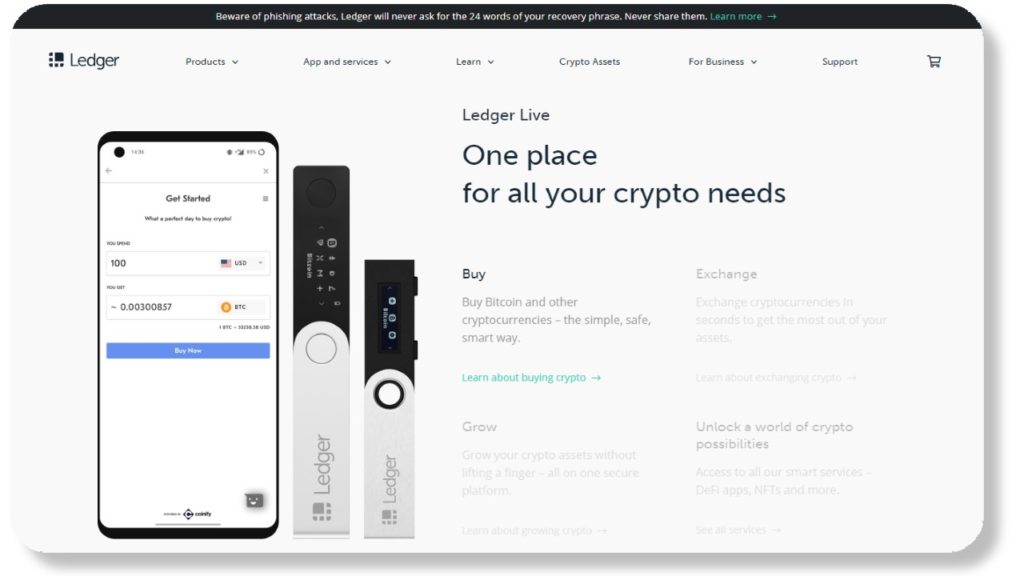 State of the Art security for Cryptocurrencies where the Private Key for your asset is with you in a physical device. Moreover, Ledger boasts a sale of 3 Million worldwide. It comes in two models Ledger Nano S and Ledger Nano X.

This device is a standalone device and looks somewhat like a Pen Drive. It can be directly attached to your phone and can be configured using proprietory software called "Ledger Live". Alternatively, it can also be attached with External Wallets too.

Coins available for Staking: Tezos, Tron, Cosmos, Algorand, Polkadot.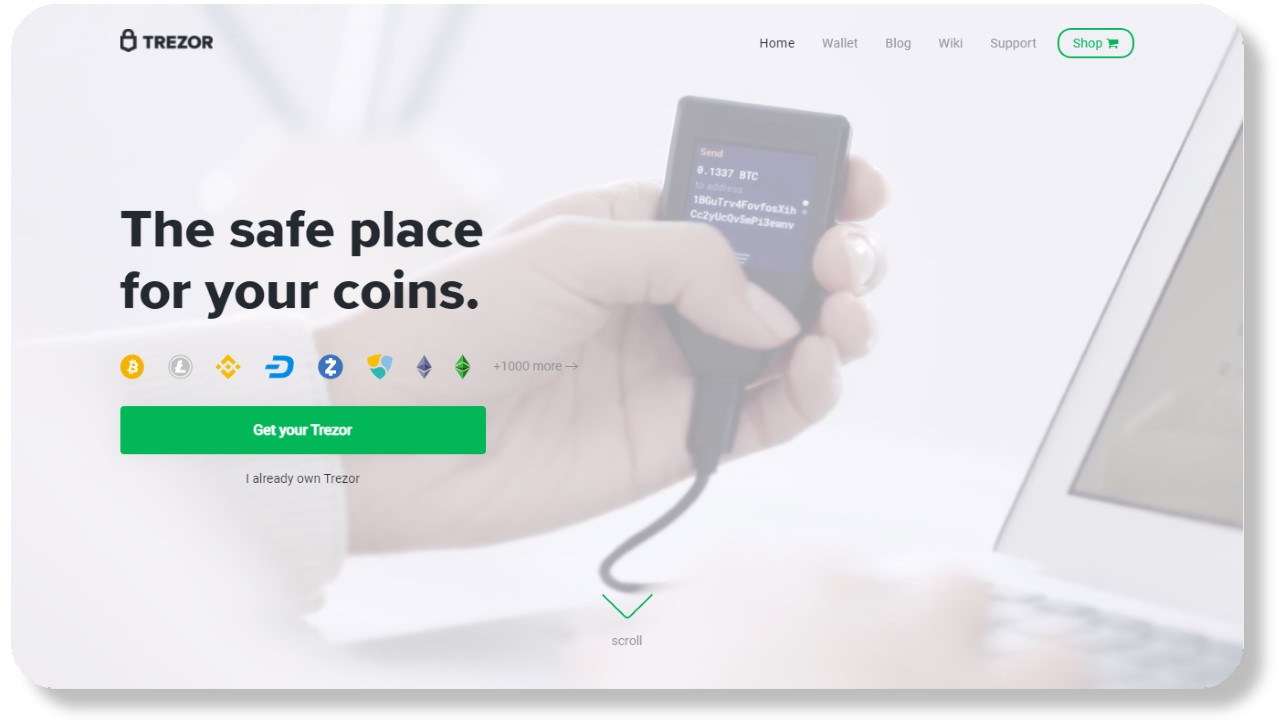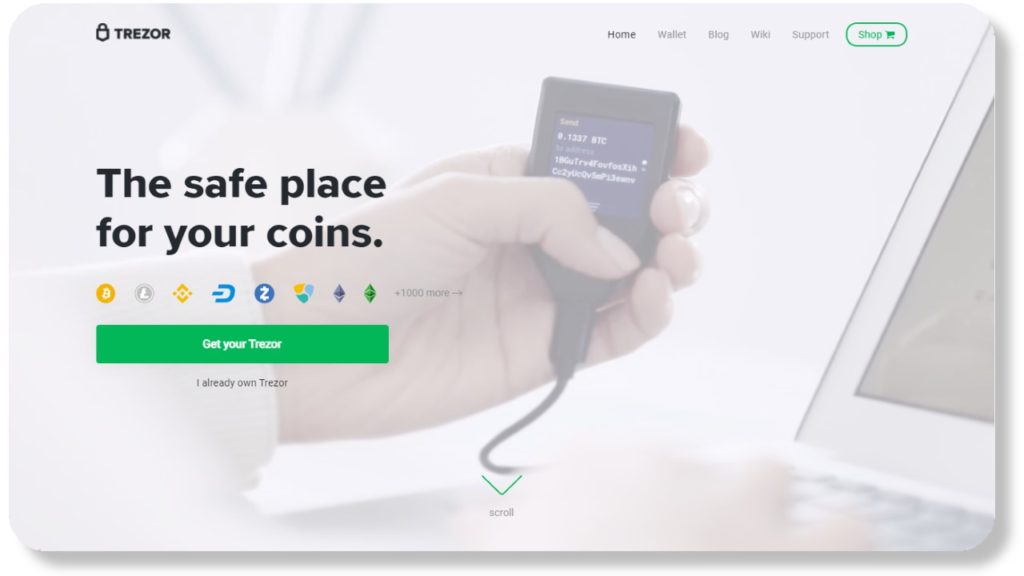 Trezor is a Hardware wallet that stores the Private Key of your Cryptocurrency. It also comes in two models Trezor Model T and Trezor Model One.

Trezor does not directly support the Staking of coins. However, it can be used with a third party application to stake coins like Exodus.
3. Exodus (Best Staking Hot Wallet)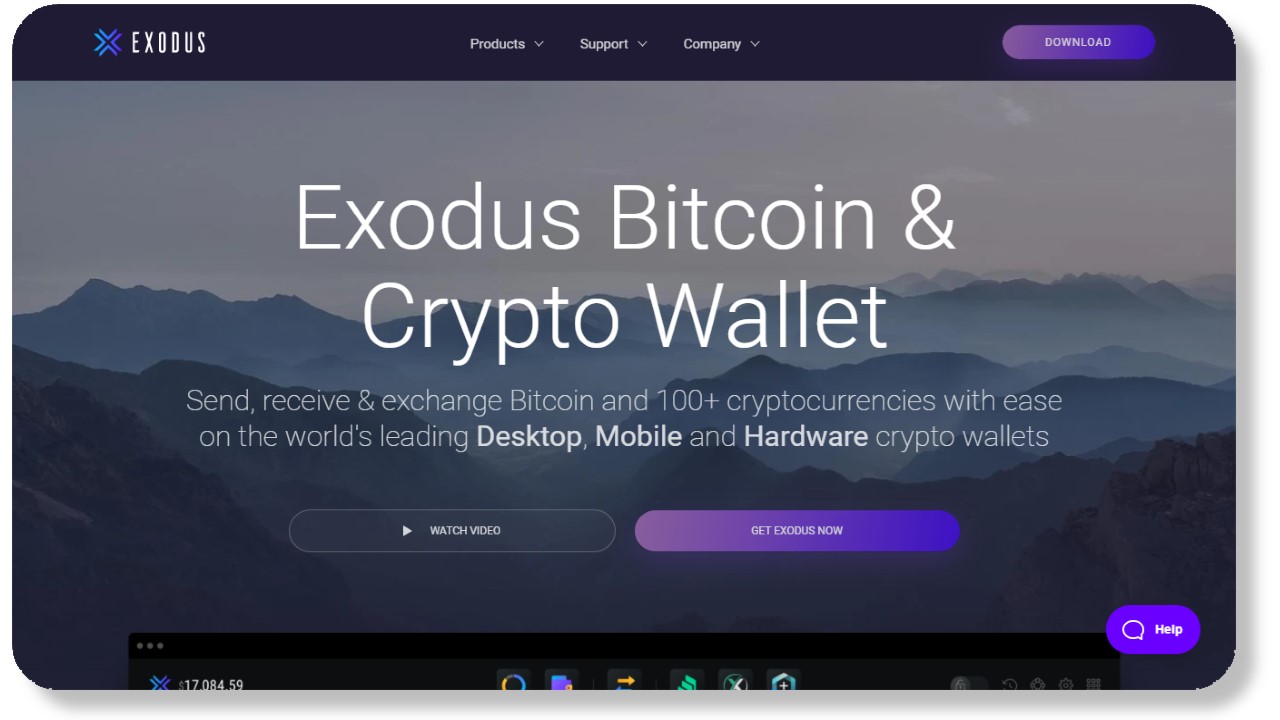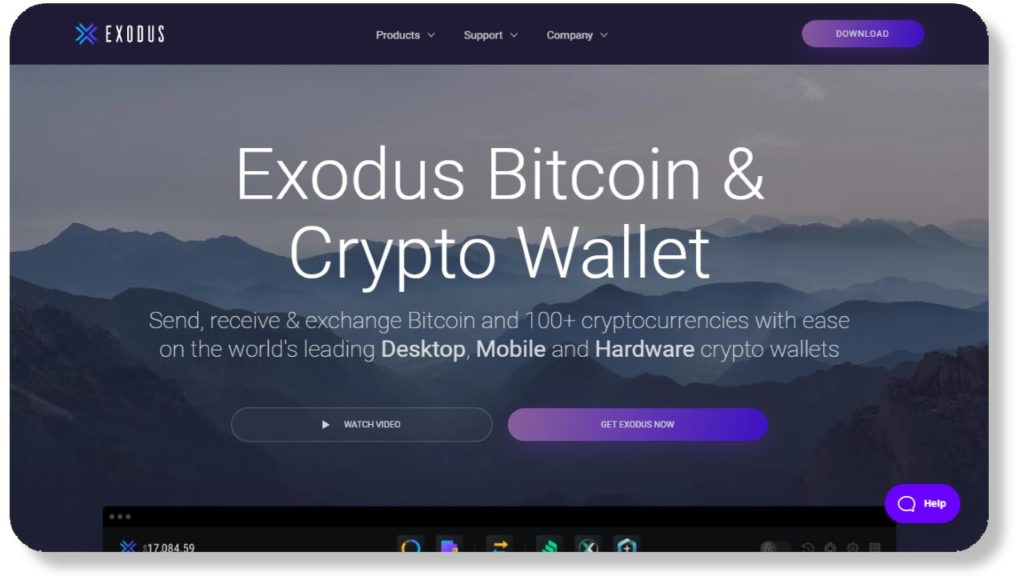 Exodus is a multi-currency desktop & mobile compatible digital wallet. It acts as a Hybrid Staking wallet with Trezor and can be paired with Trezor to Stake currencies. As a result, the otherwise digital wallet gets enabled to store private keys on a hardware wallet.

Exodus was founded in 2015 and it supports 100+ assets. So far, Exodus provides staking rewards on Algorand, Cardano, Cosmos, NEO/GAS, ONT/ONG, Solana, Tezos, VET/VTHO
4. Stakebox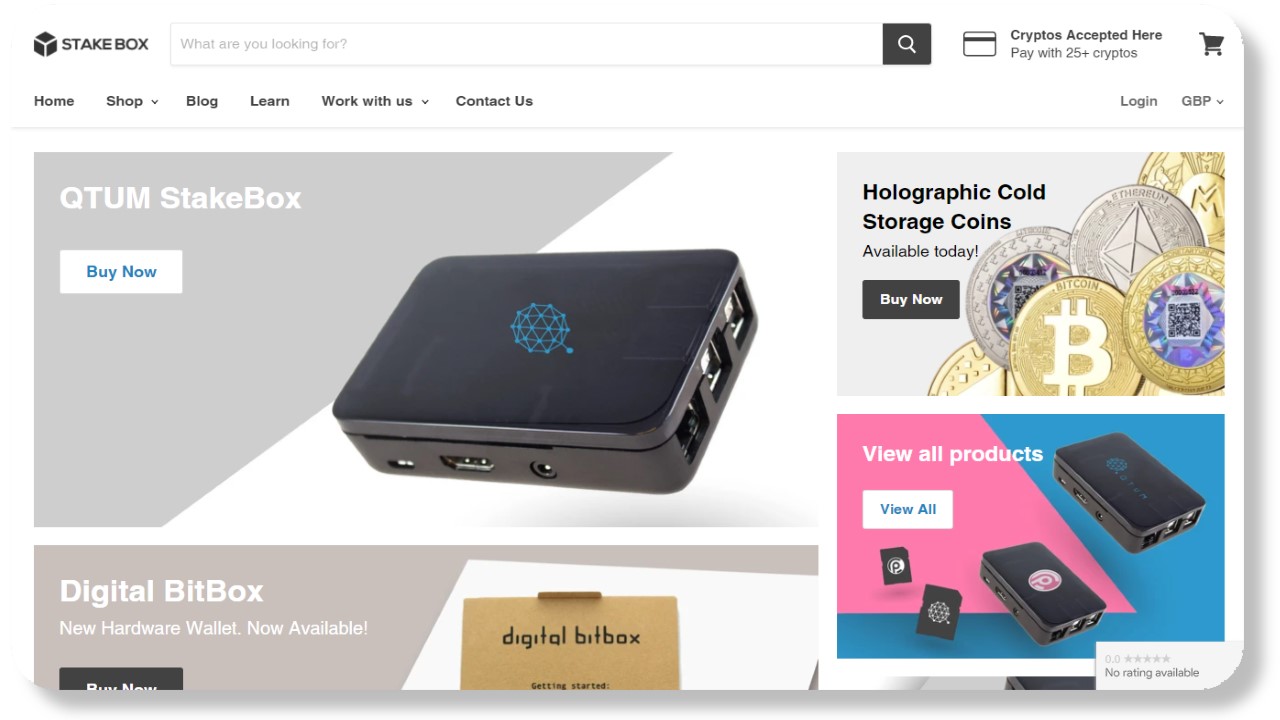 Stakebox is yet another Hardware wallet that you can use to stake your Cryptocurrencies. This little Box-shaped hardware can be connected to the internet as a standalone Staking device thereby earning rewards for you 24×7.

Unfortunately, the possible downside of using this device is that it is specific to each cryptocurrency. This implies that in order to stake different cryptocurrencies you would require different stakeboxes.

So far, stakebox is available for QTUM, Reddcoin, Neblio, Cloakcoin, Peercoin, PIVX, PinkPi, Pokos, Whitecoin, Denarius, Bitbay and Trezarcoin.
Exchange Wallets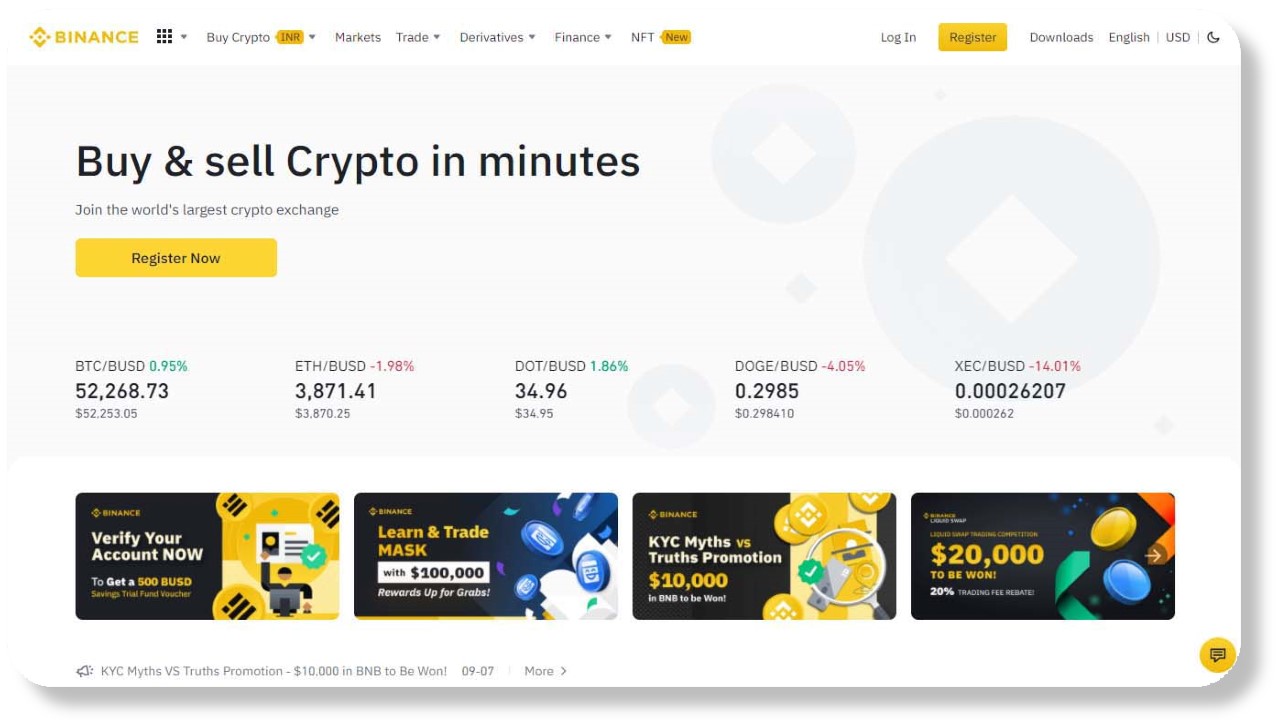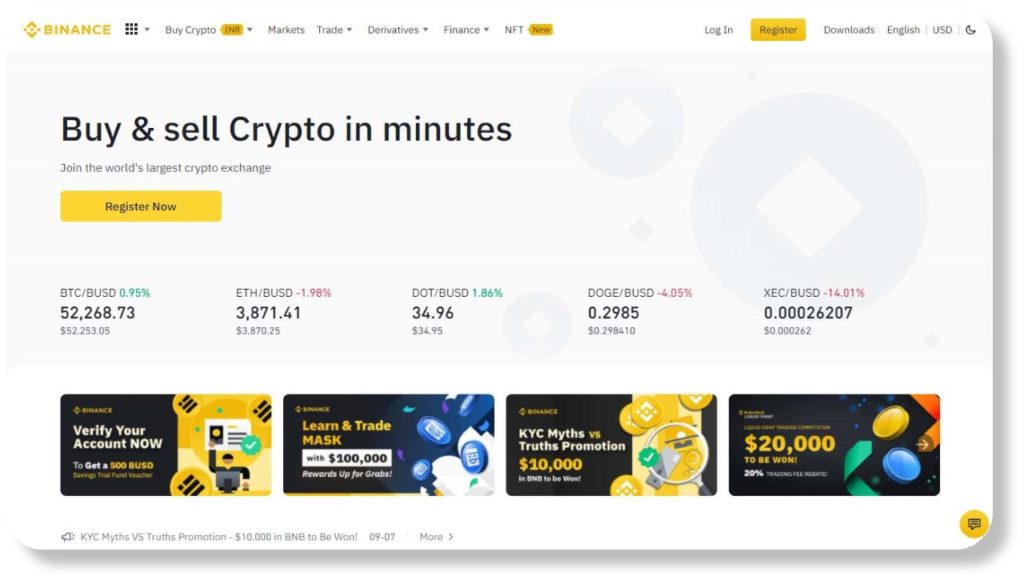 Binance is the largest Cryptocurrency exchange in the world. It is loaded with features where investors can stake their coins and get ample opportunities to get high rewards.

As a new investor, you can buy, exchange, stake and even lend your coins on Binance. Further, with the Binance Staking pool you can earn higher rewards compared to staking individually.

Binance also keeps adding new coins to its huge list of existing stakable coins. Presently, you can stake 73 different currencies with Binance.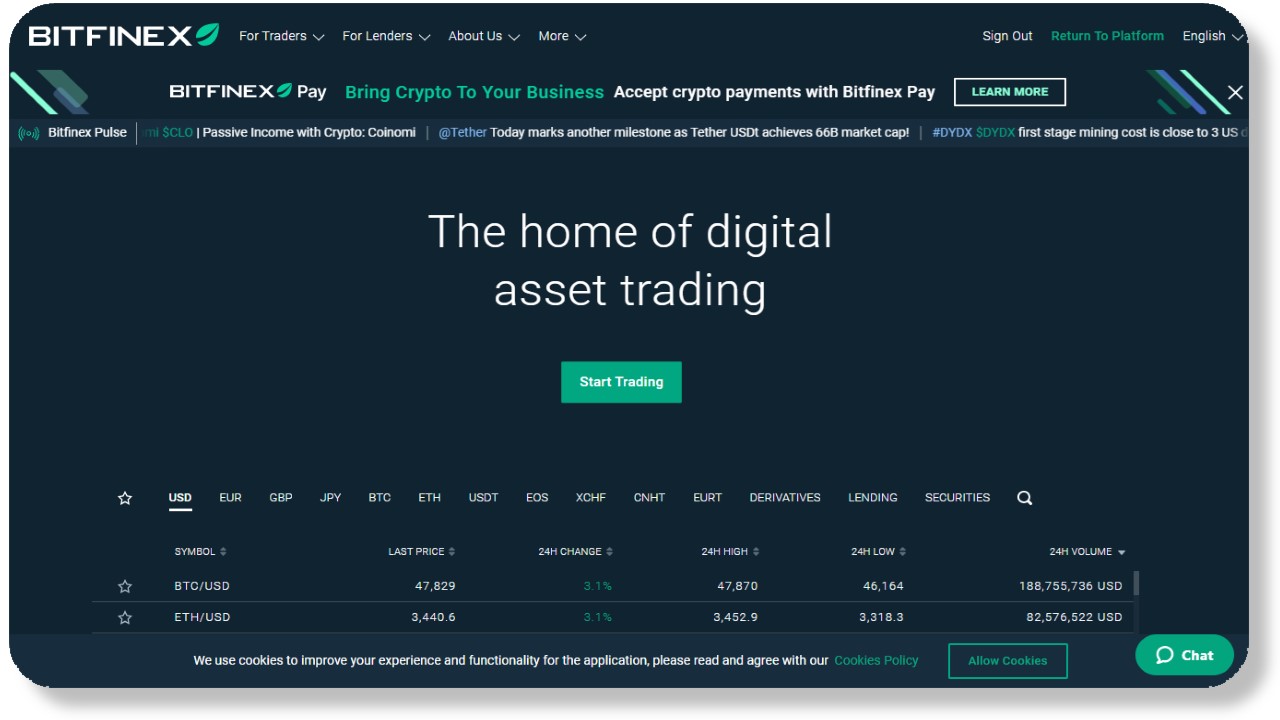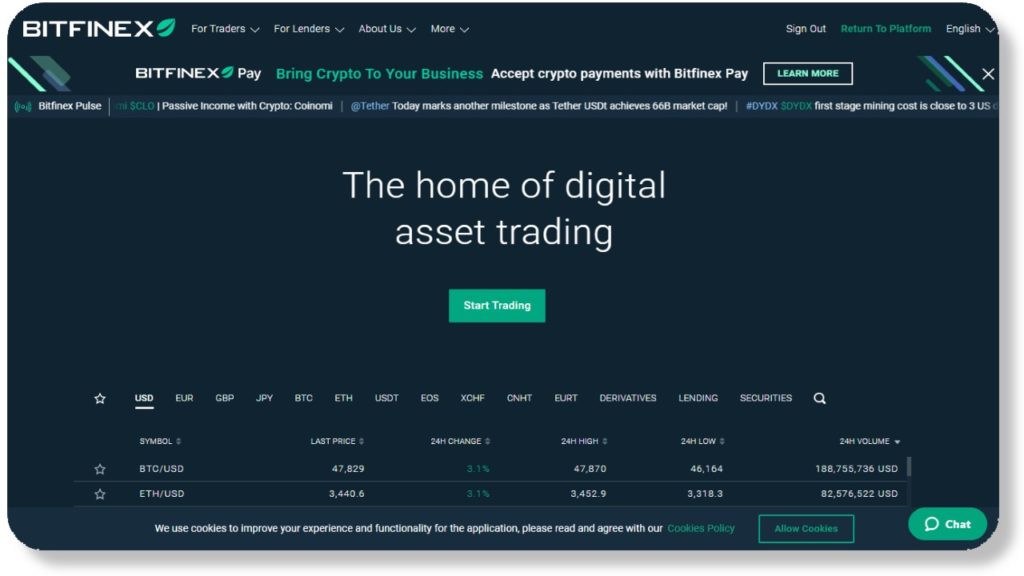 Bitfinex was founded in 2012 and is one of the most popular names in Cryptocurrency trading. With its advanced trading features and charting tools, BitFinex also provides Peer to peer financing. It further offers OTC market and margin trading for a variety of cryptocurrencies. Its primary focus is on professional cryptocurrency traders and provides exceptional trading analysis tools.

BitFinex offers staking of Tron, EOS, Tezos, Cosmos, Algorand, Cardano, Polkadot, Ethereum 2.0 and Kusama.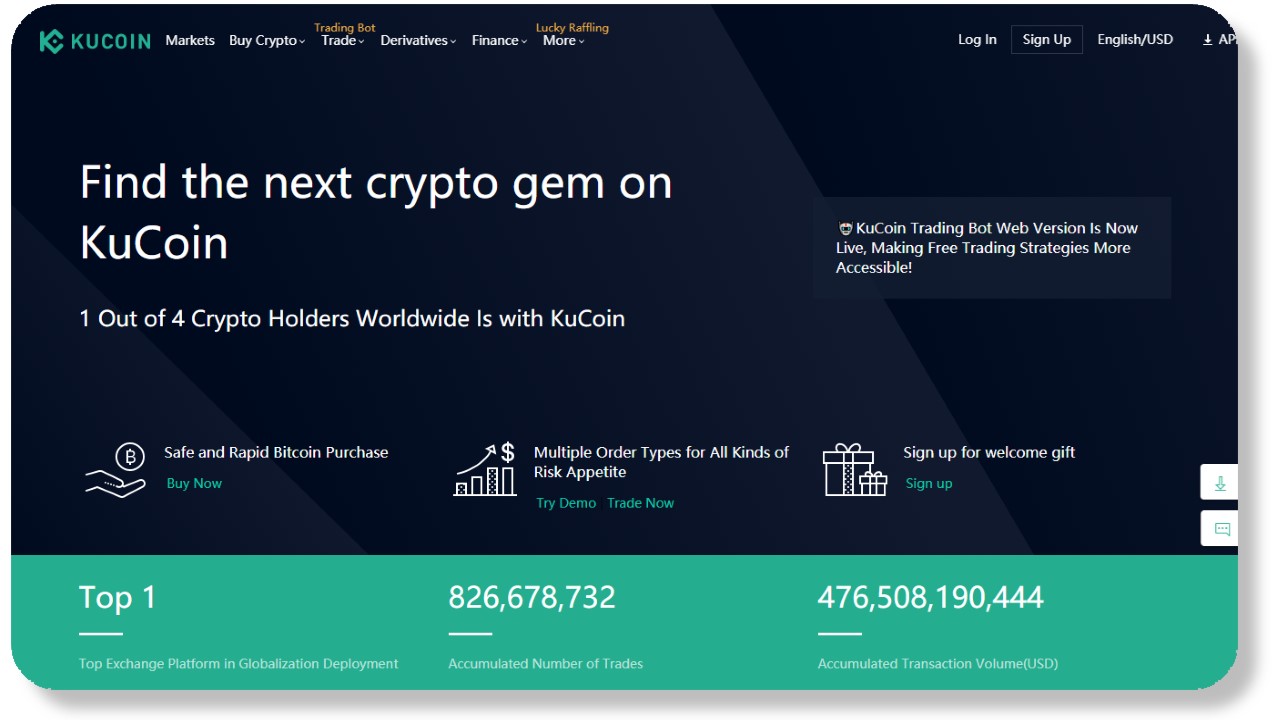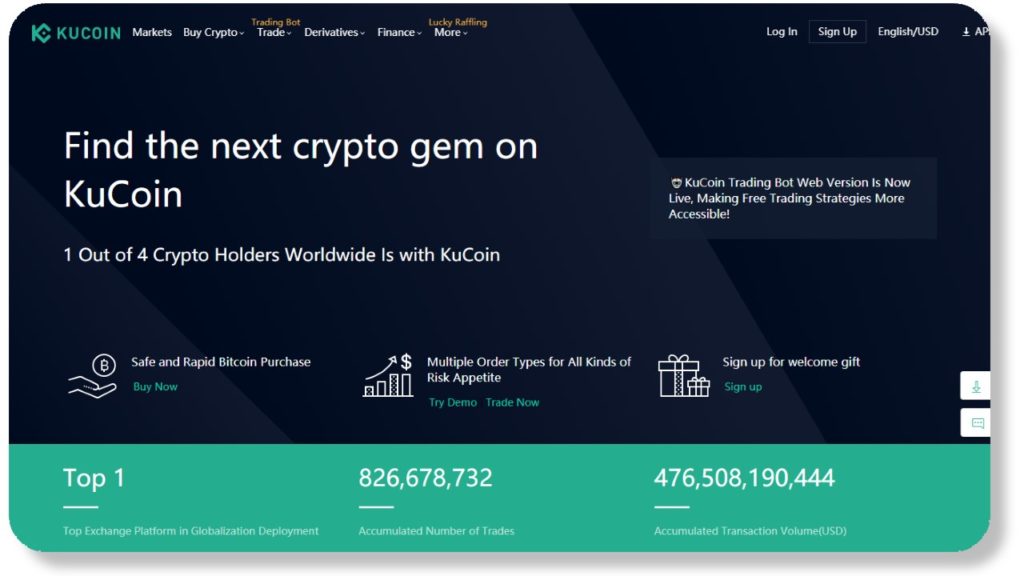 Kucoin is the number 1 exchange platform in Globalization Deployment. 1 out of every 4 Crypto Holder is with Kucoin. It has over 8 million users Globally. Kucoin recently announced Web version of its automatic trading Bot too.

So far, it offers staking for Cardano, Matic, ANC, 0USD, Hydra, Kusama, Polkadot, Luna, Zilliqa, Link, KCS, VSYS, Tron, EOS, Cosmos
Hot Staking Wallets
8. Atomic Wallet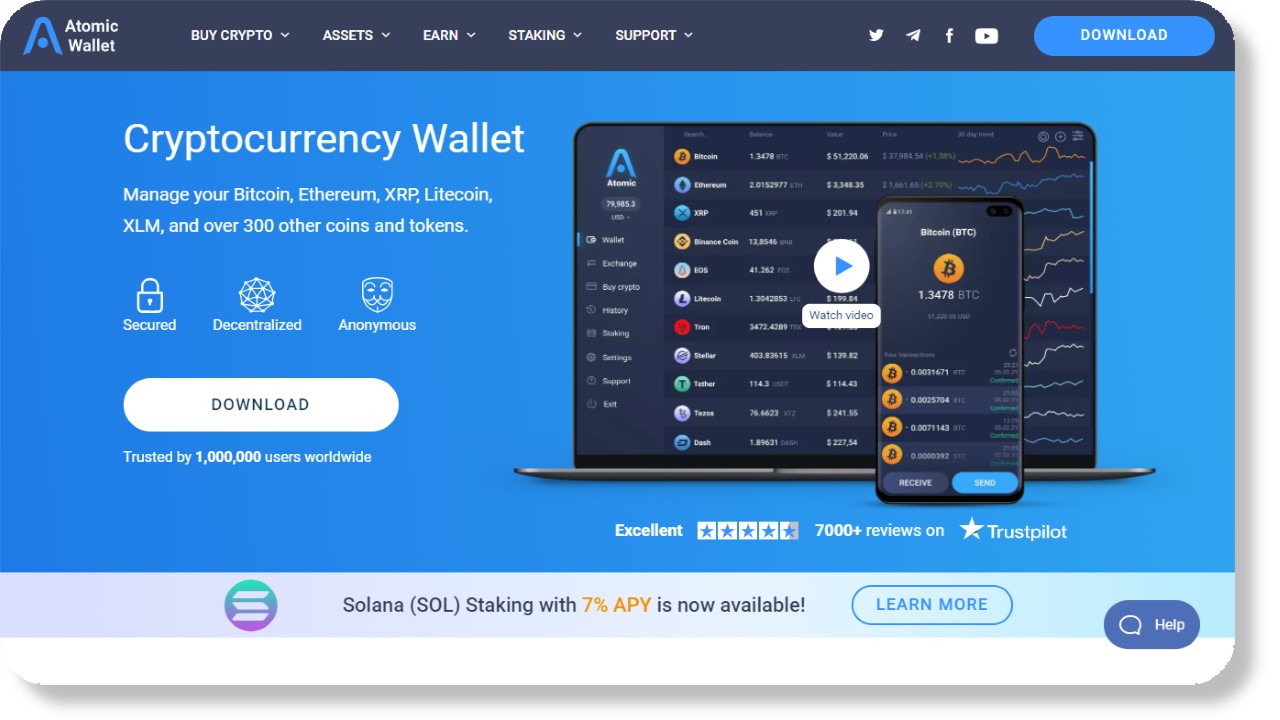 Atomic wallet was started in Q1 of 2017. It is a highly secured decentralized Cryptocurrency wallet that supports more than 500 coins & tokens. It allows you to buy cryptocurrencies with 19 local currencies including USD, Euro, GBP, CAD, AUD, JPY.

With a passionate team of 24 people, it has a Desktop Version for Windows, MacOS, Ubuntu, Debian and Fedora. Moreover, it also has App Versions for App Store and Google Play. Placing its cumulative downloads at all platforms over 1 million.

Cryptocurrencies supported for Staking: Zilliqa, Cardano, Icon, Solana, Tezos, Cosmos, AWC, Tron, Band Protocol, Komodo, Vechain, Vethor, Algorand, Ontology, NEO, QTUM, Polkadot

Go to Atomic Wallet >>

9. AirGap Wallet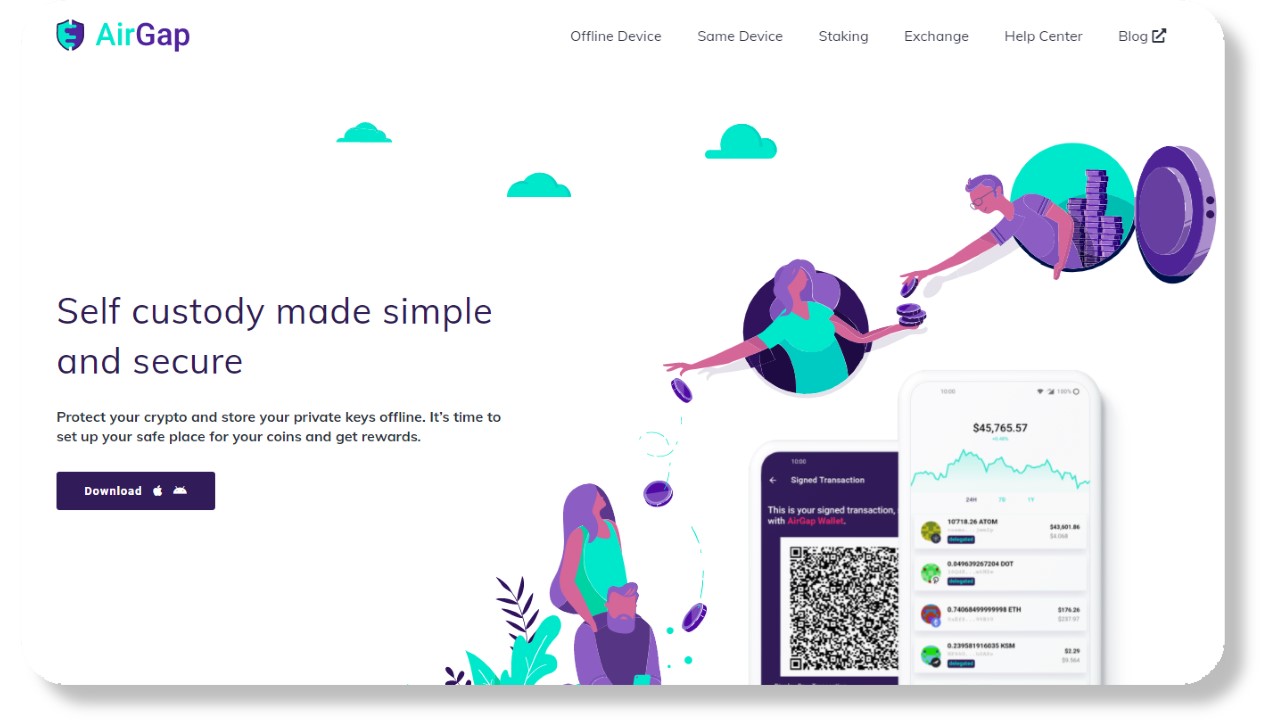 Yet another multi-currency wallet. AirGap is a hybrid wallet that uses highly secured features of Hardware wallets and combines it with ease of transactions of Online/Hot Wallets. It uses two softwares namely, AirGap wallet and AirGap Vault.

The use is pretty simple. Firstly, you install AirGap Vault on the device connected to the Internet. Secondly, you install AirGap Wallet on the other device preferably not connected to the internet. Now, each time you want to complete a transaction you would operate on both devices. In turn, assuring complete security of your Cryptocurrencies while storing and performing transactions.

AirGap is a Swiss technical service provider for blockchain projects & companies and has an association with the Tezos Foundation. Further, It has application support for App Store, Google Play, Windows, MacOS, Linux.

Apparently, AirGap currently allows staking of Tezos, Cosmos(ATOM), Polkadot, Ethereum 2.0
10. Trust Wallet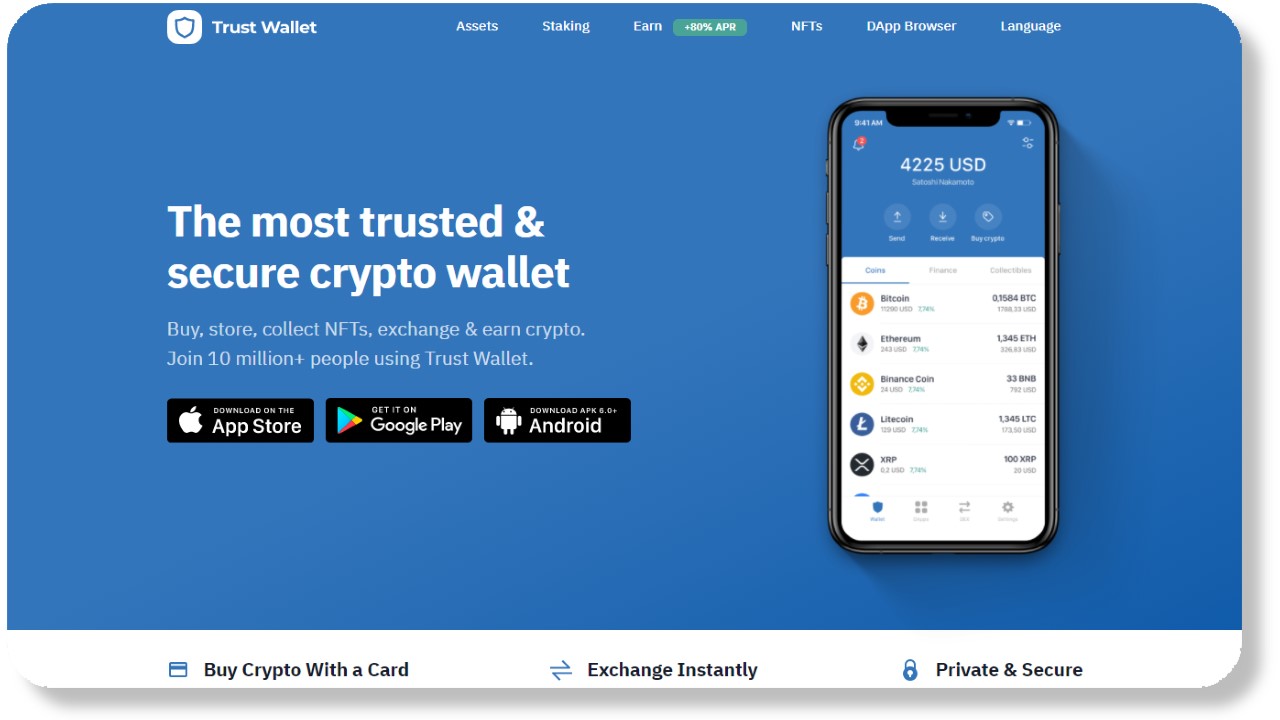 Trust Wallet is backed by the world's largest exchange Binance. It is a multi-currency wallet but has only a mobile version. Additionally, it has over 10 million downloads and is available on App Store and Google Play.

Coins available for Staking: Binance Coin, TRON, Tezos, Cosmos, VeChain, Callisto, Kava, TomoChain, IoTex, Algorand
11. Guarda Wallet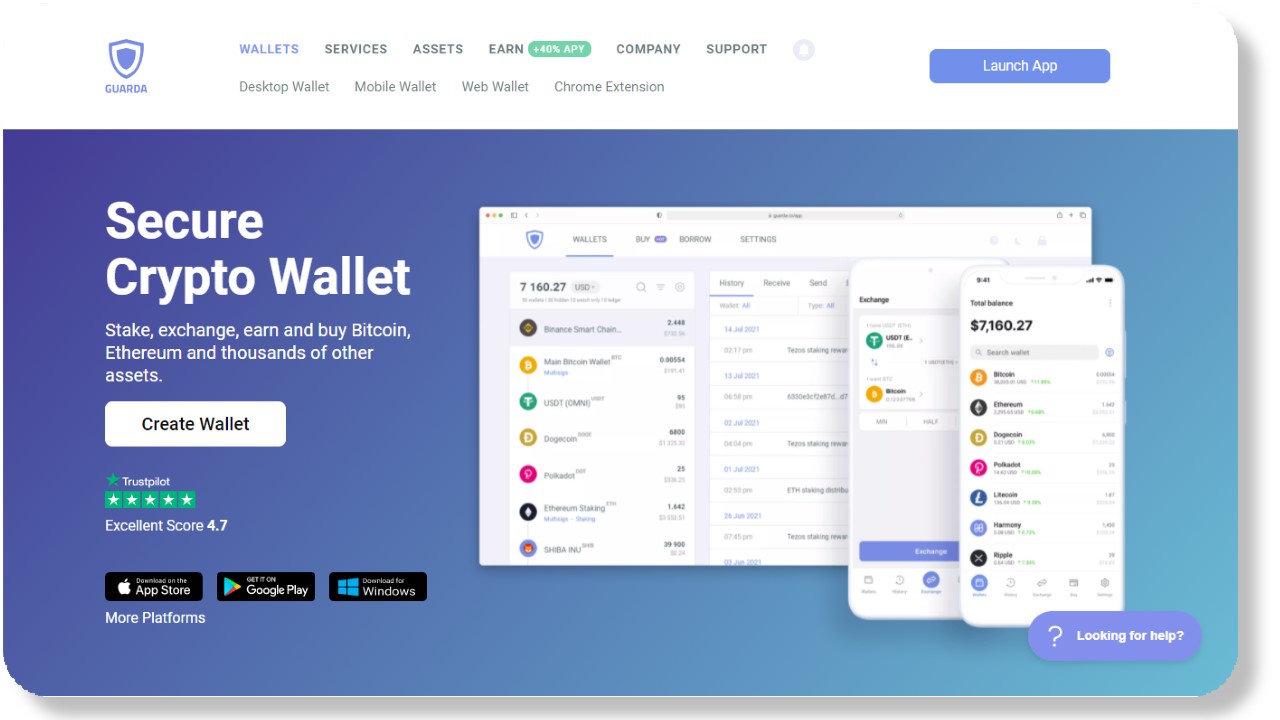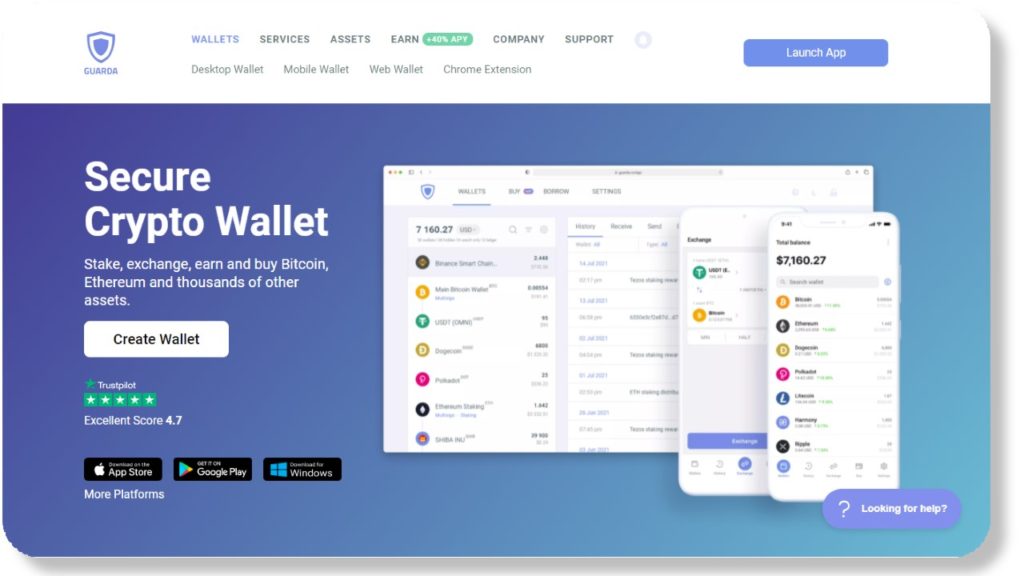 Guarda Wallet is a non-custodial cryptocurrency storage wallet that supports over 10k assets. Moreover, Guarda has applications for MacOS, Windows, Debian, Ubuntu, Linux, Chrome Extension. It also has mobile apps on App Store and Google Play.
Coins available for Staking: Ethereum 2.0, Ontology, Zilliqa, Harmony ONE, Kusama, Cosmos, Tezos, Cardano, Change NOW, Callisto, Tron, NEO, CPU & NET, Komodo.
Best Staking wallets – Comparison Table
We have made a comparison table below to help you decide which wallet would be most suitable as per your requirements.

| S.No. | Wallet Name | Main PRO | Main CON | WebLink |
| --- | --- | --- | --- | --- |
| 1 | Ledger (Preferable) | Highly secure as it is offline | Needs to be connected to a device | Buy |
| 2 | Trezor | Highly secure hardware wallet | Slow and needs third party application | Buy |
| 3 | Exodus | Fast | Secure if used with Trezor | Click Here |
| 4 | StakeBox | Fast as it always online | Separate hardware is needed for each crypto | Buy |
| 5 | Binance (Preferable) | Fast and has over 73 cyptos to stake | Secure if 2 Factor Authentication is used | Click Here |
| 6 | BitFinex | Fast | Secure if 2 FA is used | Click Here |
| 7 | Kucoin | Fast | Secure if 2 FA is used | Click Here |
| 8 | Atomic Wallet | Fast | Security is just dependent on a passphrase | Click Here |
| 9 | AirGap Wallet | Fast | Very secure if it is on different devices | Click Here |
| 10 | Trust Wallet | Fast | Does not have a desktop version. Security is dependent on a passphrase | Download |
| 11 | Guarda | Fast | Limited Security | Click Here |
The table shows a comparison of Best Staking Wallets
Bottom Line
There are loads of paid and free Cryptocurrency staking wallets that are available to use. You need to take your time to decide upon the type of investment you are going to make.
For New Investors, Exchange Wallets like Binance are preferable.
For the long term staking Hardware wallets like Ledger is preferable.
When it comes to short term staking an exchange wallet or AirGap wallet with staking options would be more suitable.