Introduction
NFTs have become a sensation in the decentralized world. From revolutionizing the art world to monetizing games, NFTs have come a long way.
NFTs have not only created a global market for artists, musicians, and creators but have also given a source of income to gamers. With NFT gaming, the players get the chance to win valuable NFTs. They can later sell these NFTs to earn huge profits.
Talking in general about making huge profits by selling NFTs we all know about Cryptopunk NFTs getting sold for $532 Million.
Well getting back to NFT gaming. NFT gaming has completely changed the online gaming ecosystem. By tokenizing in-game items, they gained real value in the financial world.
Before NFT gaming the in-game avatars, skins, magic potions, weapons, tanks, tools, and other precious game elements had no value outside of the game ecosystem.
With the emergence of blockchain technology and NFTs, online gaming took an unexpected turn. Blockchain technology has completely changed the framework and functioning of online games. It has given more power to the players by decentralizing the platform and creating an independent gaming economy.
Best NFT games like Axie Infinity, Star Atlas, Decentraland, and Fortnite aren't just games but offer a whole new experience to their players. These platforms have their own virtual worlds or metaverse where your online avatar can enjoy more than just games.
People often confuse Metaverse, blockchain games, and NFT gaming. These are separate yet correlated concepts that need a deeper understanding of the basics.
What is NFT Gaming?
NFT games are mostly built on Ethereum or Binance Smart Chain networks. These are highly interactive and adventurous games where players complete missions and fight battles to win exclusive NFTs.
As a player, you can sell these NFTs on any marketplace. If you own rare NFTs of popular NFT games, they sell at a higher price.
In simple words, NFT gaming is blockchain-based play to earn games where your online avatar competes with other players in different game formats. Most NFT gaming is metaverse games where players can not only play the game but experience living in a virtual world.
Now I get the answer as to why Facebook has found this domain so attractive that it has gone all-in on Metaverse by investing $10 Billion into it. And this supposedly is just the starting.
Metaverse NFT Gaming
All metaverse NFT gaming platforms have their respective native currency or token. In metaverse NFT games, players also receive tokens as rewards along with NFTs. You can buy and sell these tokens on major crypto exchanges.
In metaverse NFT gaming, you can use tokens for in-game transactions, fees, governance, and to avail of other in-game services.
Metaverse NFT gaming platforms are decentralized and function on DAO (Decentralized Autonomous Organization). Being DAO the players have complete control and authority over their creations and governance of the platform. Players even have the power to sell their avatars and tools they created as NFT on any marketplace as they wish.
However not all NFT gaming platforms are metaverse platforms or have their own virtual worlds. Zed Run, Sorare and Cryptokitties are a few examples of such NFT games. They are online blockchain games where players compete with one another to win rewards and NFTs.
There are a number of NFT gaming platforms in the market. But not all of them are fun, exciting and offer the same level of engagement. Let us now have a look at some of the best NFT games.
5 Best NFT Gaming Platforms
Metaverse NFT gaming platforms are highly immersive with rich graphics, interface and real-world like experiences. These NFT gaming worlds have their own rules, economy and reward system.
Here are the best NFT gaming platforms that you should join.
1. Axie Infinity
Axie Infinity, developed by Sky Mavis, a Vietnamese start-up, was the most popular game during the pandemic. It is one of the best play to earn NFT gaming platforms.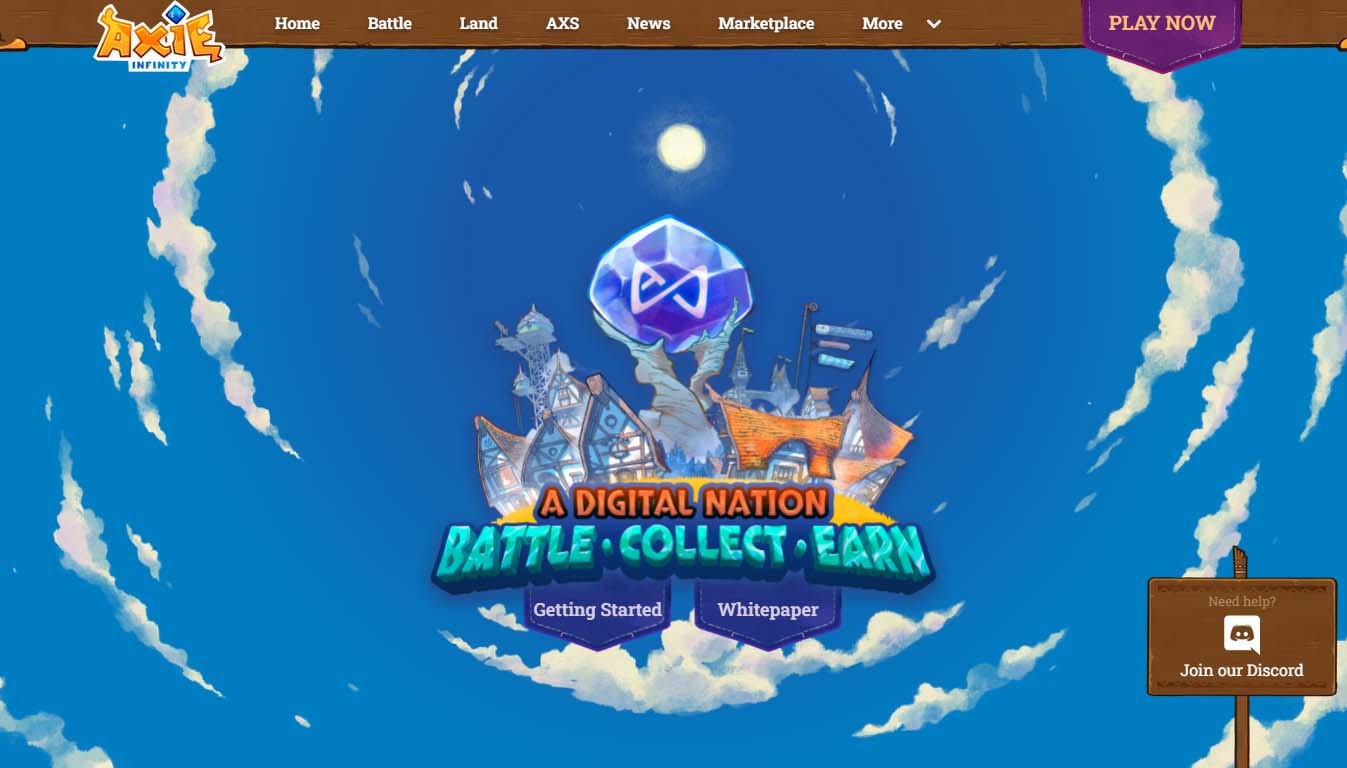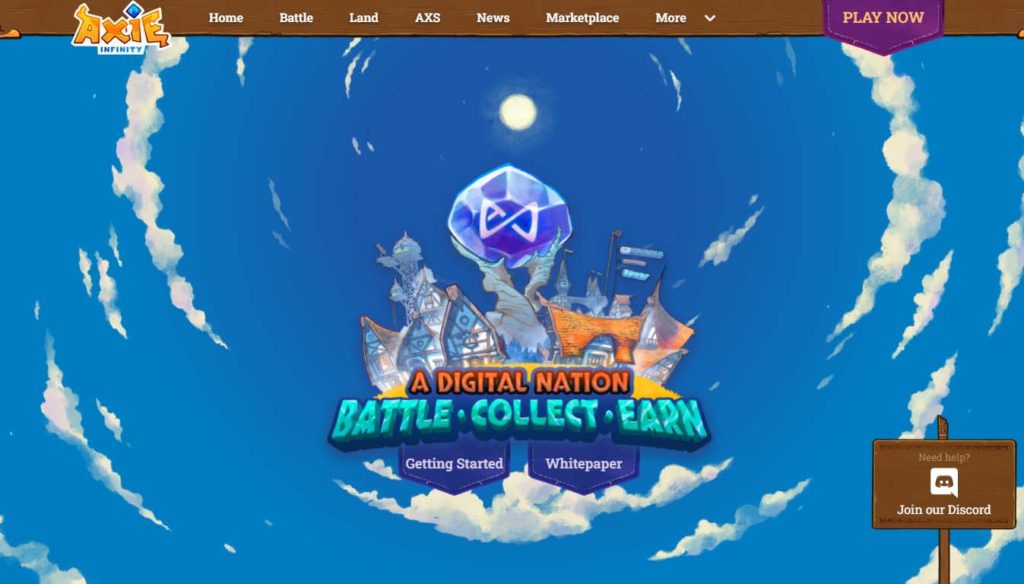 In the game, you will receive unique pets or Axie whom you have to grow and breed. You can earn rewards and NFTs in the game by completing daily missions, breeding your pet to produce offspring and winning battles against other players.
Most importantly, you will receive SLPs or Smooth Love Potion as rewards along with NFTs. You can easily collect SLPs by logging in daily, winning PvP battles and accomplishing missions. Further, your chances of receiving higher rewards increases if you breed a very rare Axie.
In addition, you can easily cash out your rewards, NFTs and even sell your rare Axie on popular marketplaces.
Axie Infinity is a thrilling adventure game. A majority of people play this game to get unique NFTs as prizes. The intriguing gameplay is full of quests and combats that makes the game more fun. The gameplay is compatible with all major Android, iOS, Windows, MacBook, iPad, and other devices.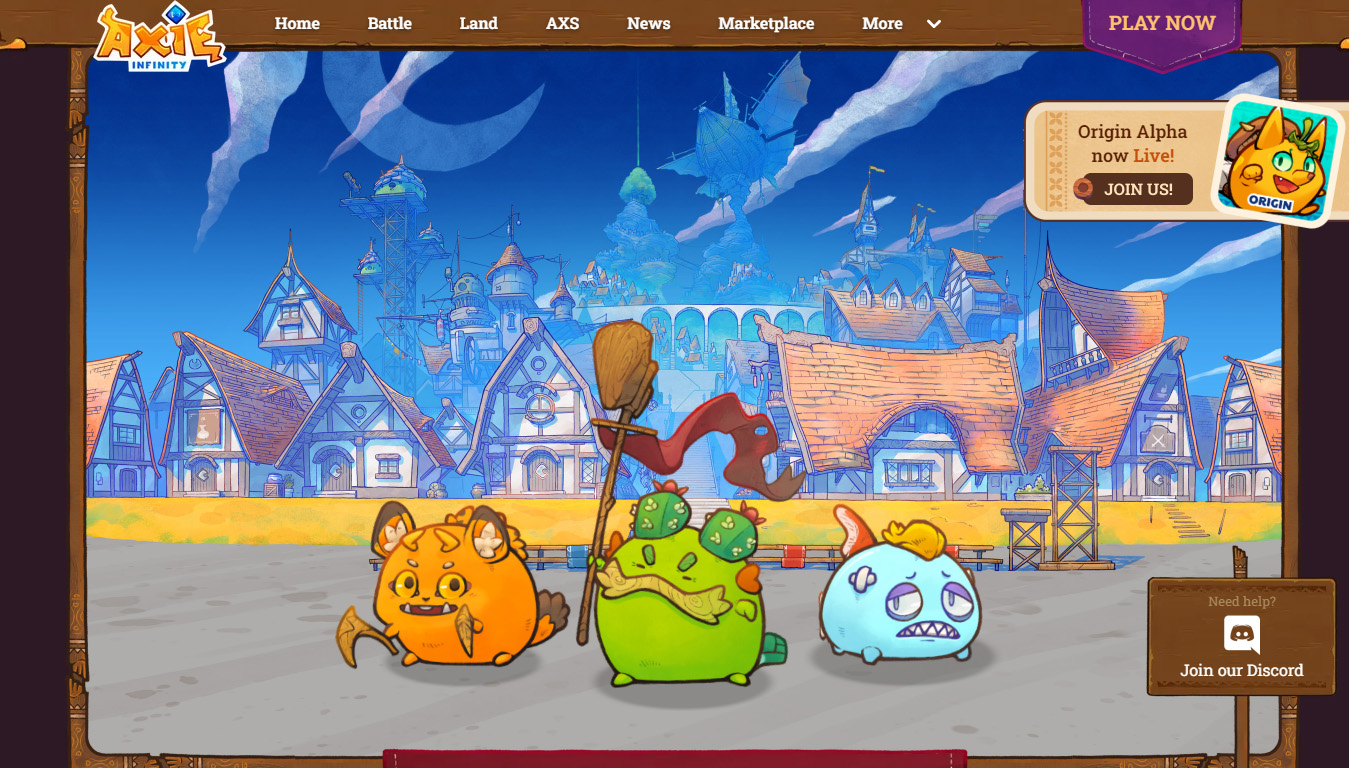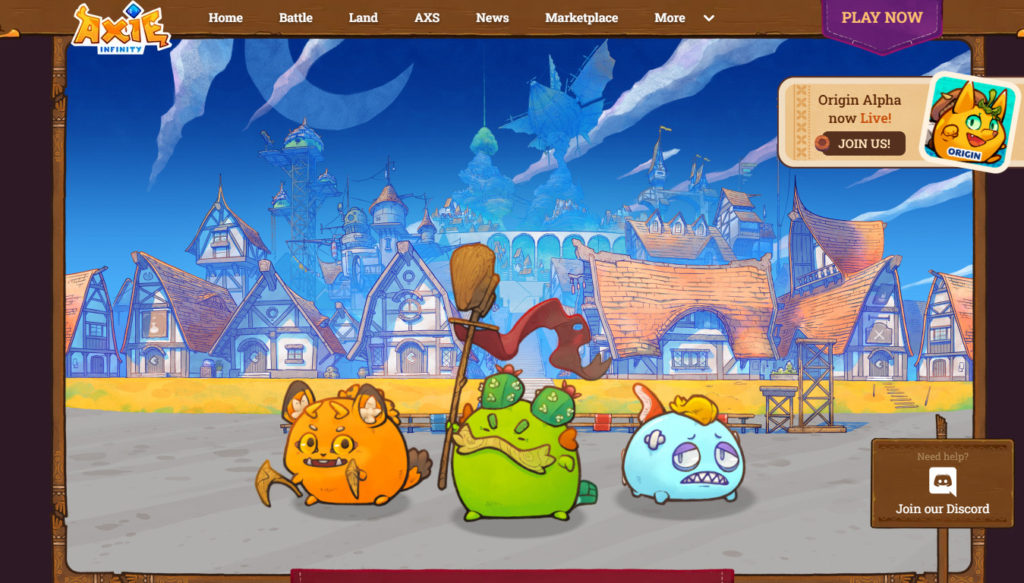 The Philippines alone accounts for 40% of Axie Infinity's users. During the pandemic when everyone began to lose their jobs, they turned to play-to-earn games that helped them put food on the table. Axie Infinity was one of the games that became viral worldwide.
Considering the enormous income from the game, the Philippines government even decided to tax Axie Infinity's earnings.
Axie Infinity's creators hope to expand the platform into a pet universe with more features in the future.
2. Decentraland
In 2015, Ari Meilich and Esteban Ordano started the Decentraland project. Over time they developed this NFT gaming crypto platform in such a way that we now have one of the best metaverses NFT gaming experiences ever.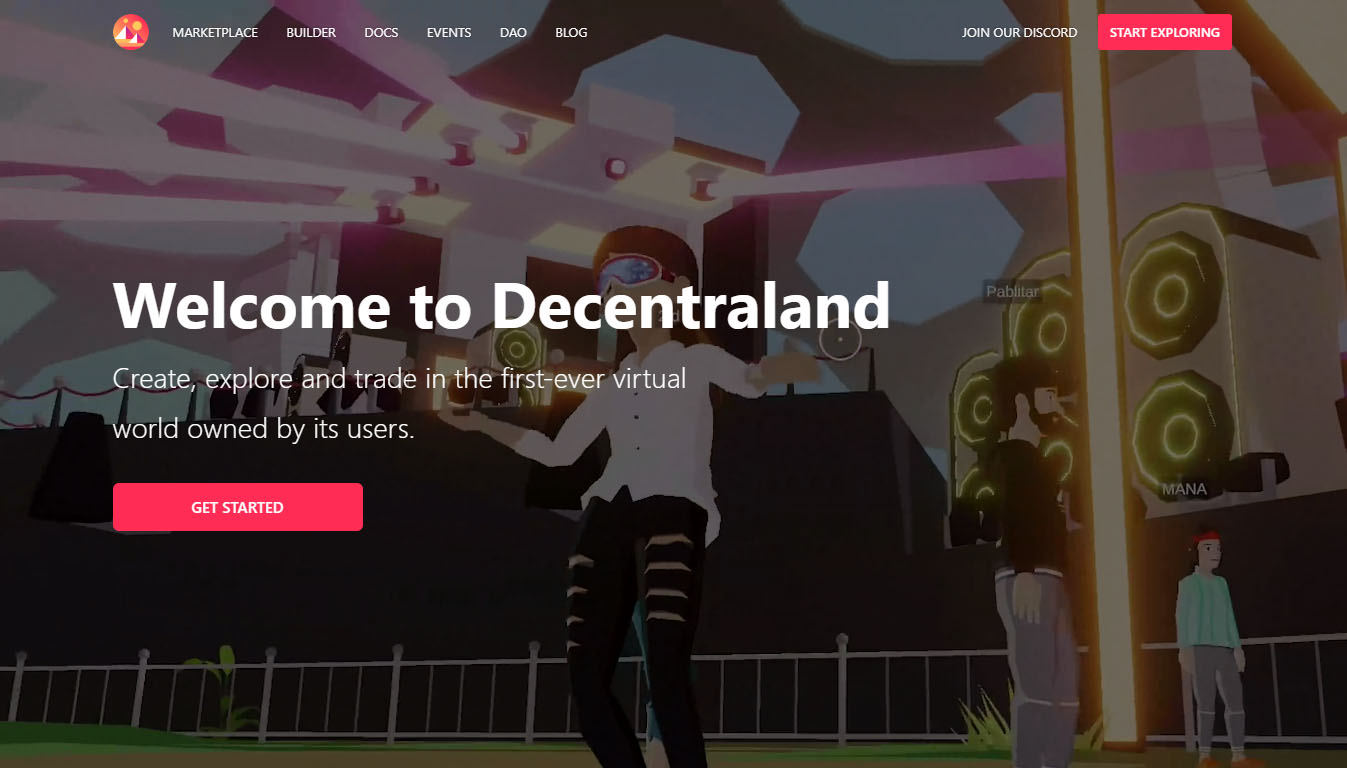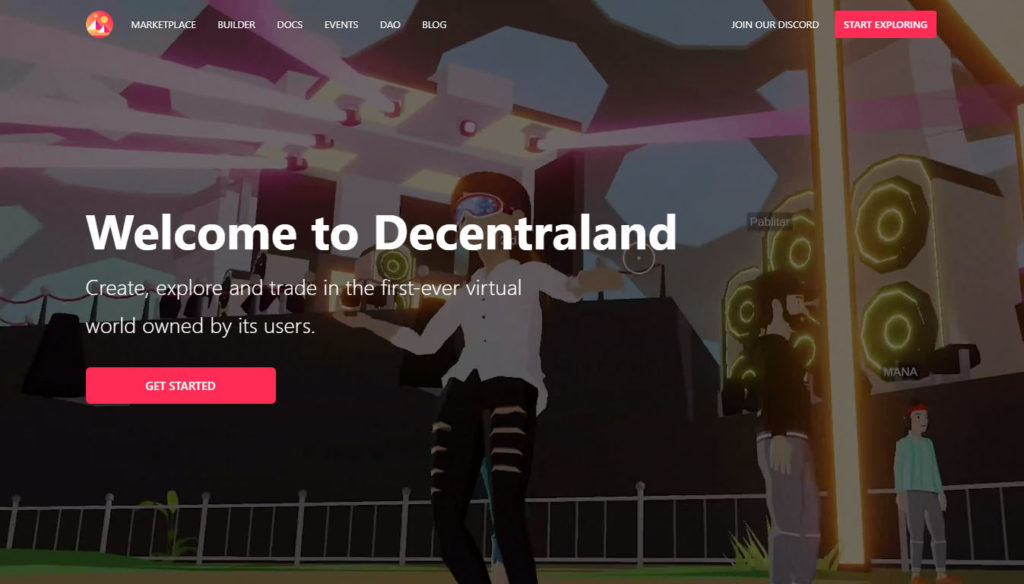 However, Decentraland is more than a game. It's a whole new virtual universe in which your avatar lives a parallel life.
Through the use of AR (Augmented reality) and VR (Virtual Reality) technologies, the game has transformed the metaverse gaming experience. This crypto game, which focuses on developing a decentralized economy, works in the same way as a DAO (Decentralized Autonomous Organization). Therefore, the DAO's implementation has given players the ability to run and modify the platform.
Decentraland functions similar to the real world. You can purchase land, build properties and rent them in the virtual world of Decentraland.
On the first day of the auction, over 90,000 land NFTs were sold out. On Decentarland, land NFTs are in high demand and can be rather costly. The cheapest of the land chunks got sold at a staggering $11,000.
Land & Real Estate
You can purchase NFTs and use them to construct buildings such as houses, movie theatres, art galleries, retail malls, and stores. In Decentraland, you can create whatever you want on your land, just like in the real world. You can then earn money by leasing or renting your property to others.
MANA is the platform's native token, which is utilized for all transactions. There are two sorts of NFT tokens: Land and Estate. The Land NFTs are 33 × 33 feet in size, but the Estate NFTs are larger plots of land.
You cannot use these real estate NFTs as currency. While you can use MANA as a currency to buy and sell the NFT tokens.
On the platform, MANA is also used to exercise voting rights. With more MANA in your hands, you gain more power. Moreover, there are various casinos and gambling hubs in the virtual world of Decentraland. You can use cryptocurrencies to play these casino games.
To sum up, if you have even a basic understanding of crypto games, the gameplay is simple and enjoyable. Decentraland's highly detailed and rich graphical experience has set the bar high for subsequent metaverse games.
3. The Sandbox
Sandbox is yet another well-known name that makes onto this list of top NFT gaming metaverse. Arthur Madrid and Sébastien Borget co-founded Sandbox in 2012.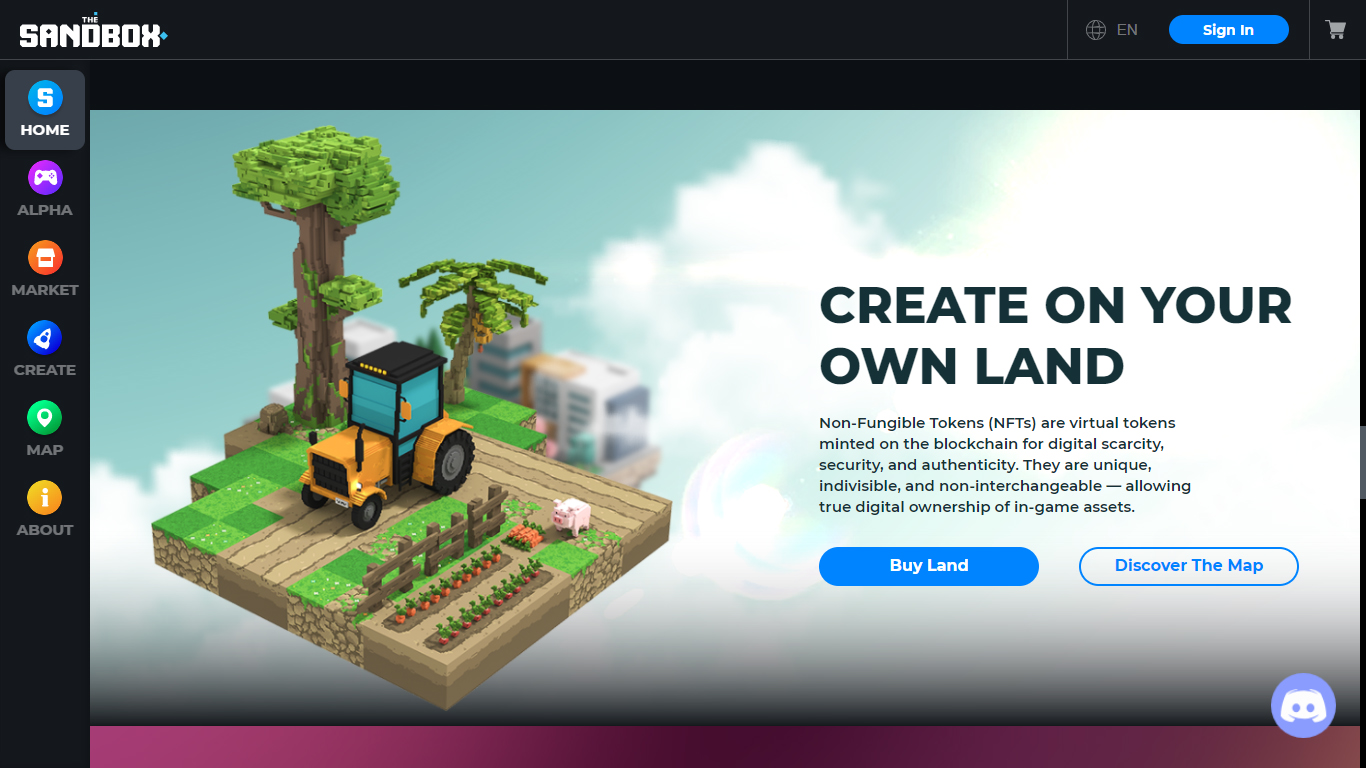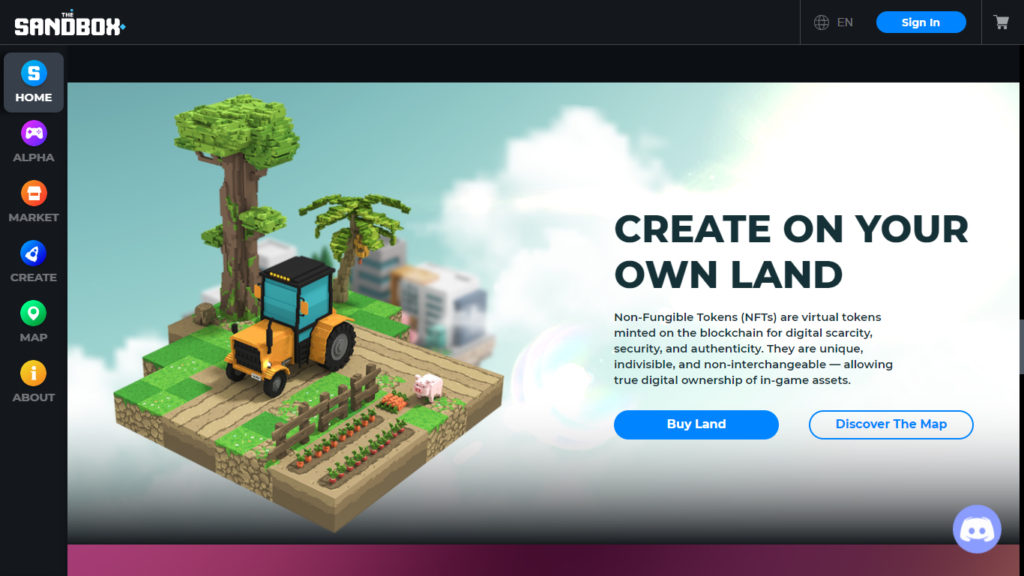 Sandbox offers its users complete control and ownership over their creations. Further, it is a highly engaging virtual environment where you can create online avatars, design & play games, and even monetize your property and real estate.
Sandbox, unlike typical games, provides a user-generated ecosystem where you can create and sell your works. You can make avatars, houses, animals, trees, cars, and other items using Vox edit. Further, you can use Sandbox Marketplace to sell your creations.
Moreover, the Sandbox Game Maker also gives you the tools to develop your own 3D games. You can not only publish your own game on the site but also play other people's games too.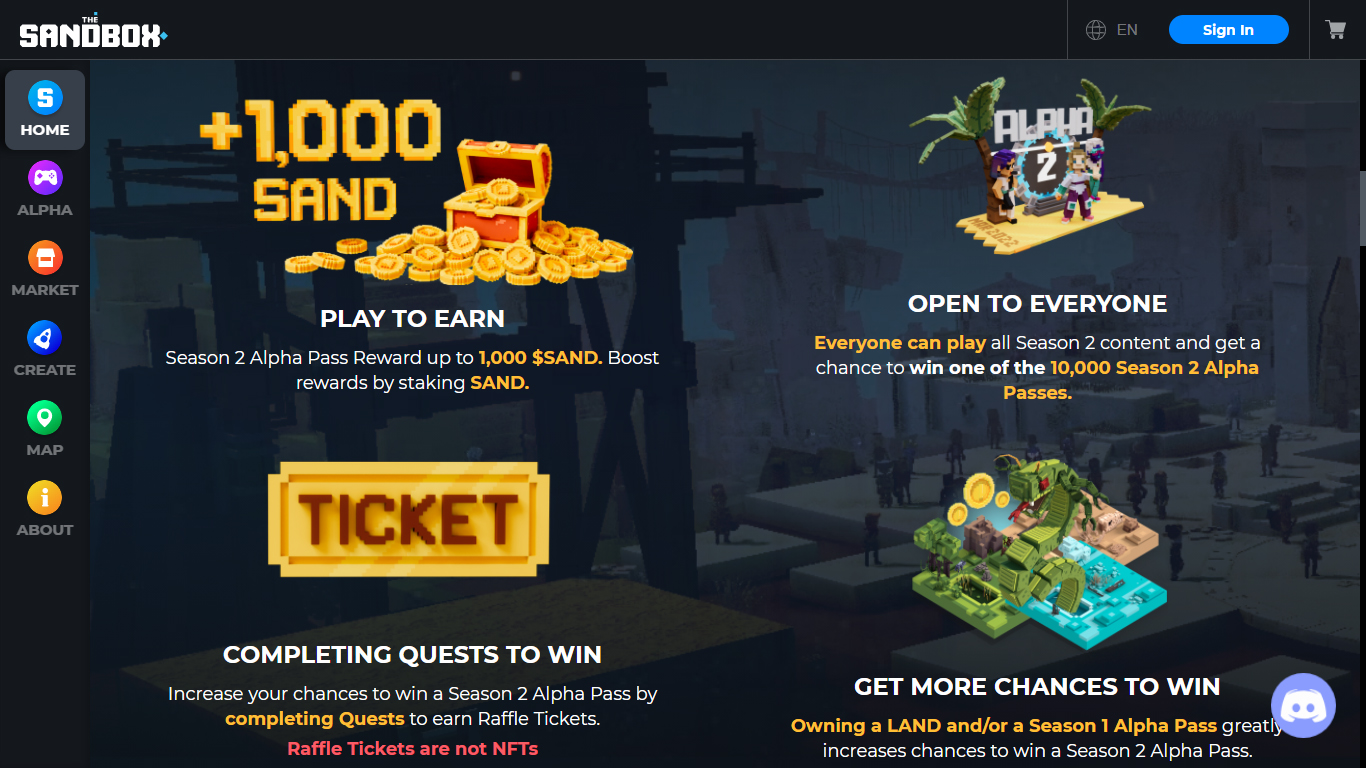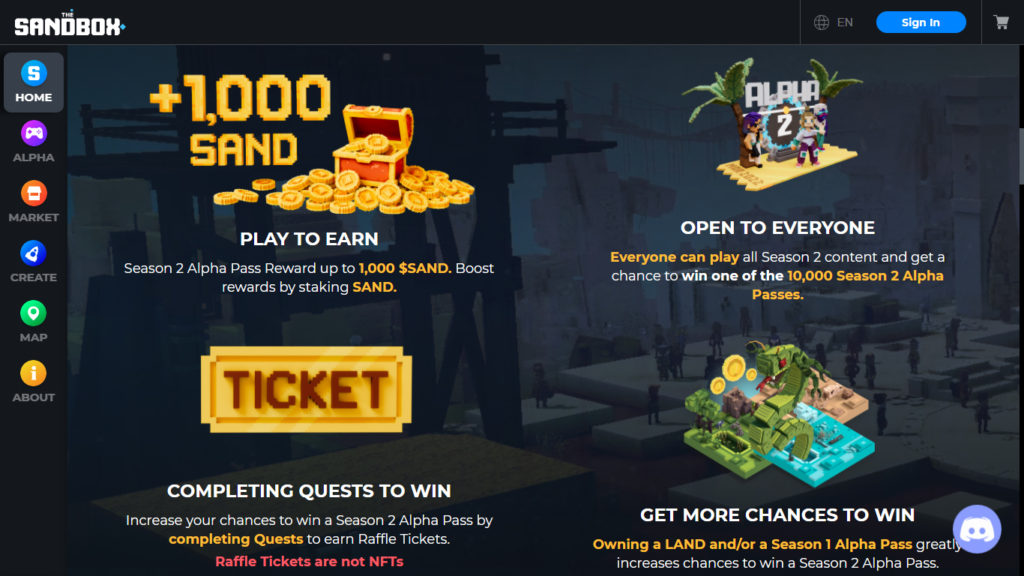 The interesting part is that you earn tokens if someone else plays a game designed by you.
Sandbox, like Decentraland, allows you to purchase Land NFTs. After that, you can use your land to develop properties and rent them out or sell them for a greater profit.
Moreover, you can use the native currency, SAND, for all transactional and governance functions.
For those who are curious like I am, here is an in-depth analysis of the SandBox Metaverse.
4. Aliens World
Alien Worlds was the most played crypto game in the fourth quarter of 2021. This play-to-earn game became the world's most popular crypto game with 700,000 daily active users and 11 million transactions.
The metaverse game, which is built on Ethereum and Binance Smart Chain, provides participants with a variety of fun activities. In the game, you have the opportunity to discover and mine valuable NFTs. You can earn by selling these NFTs on marketplaces.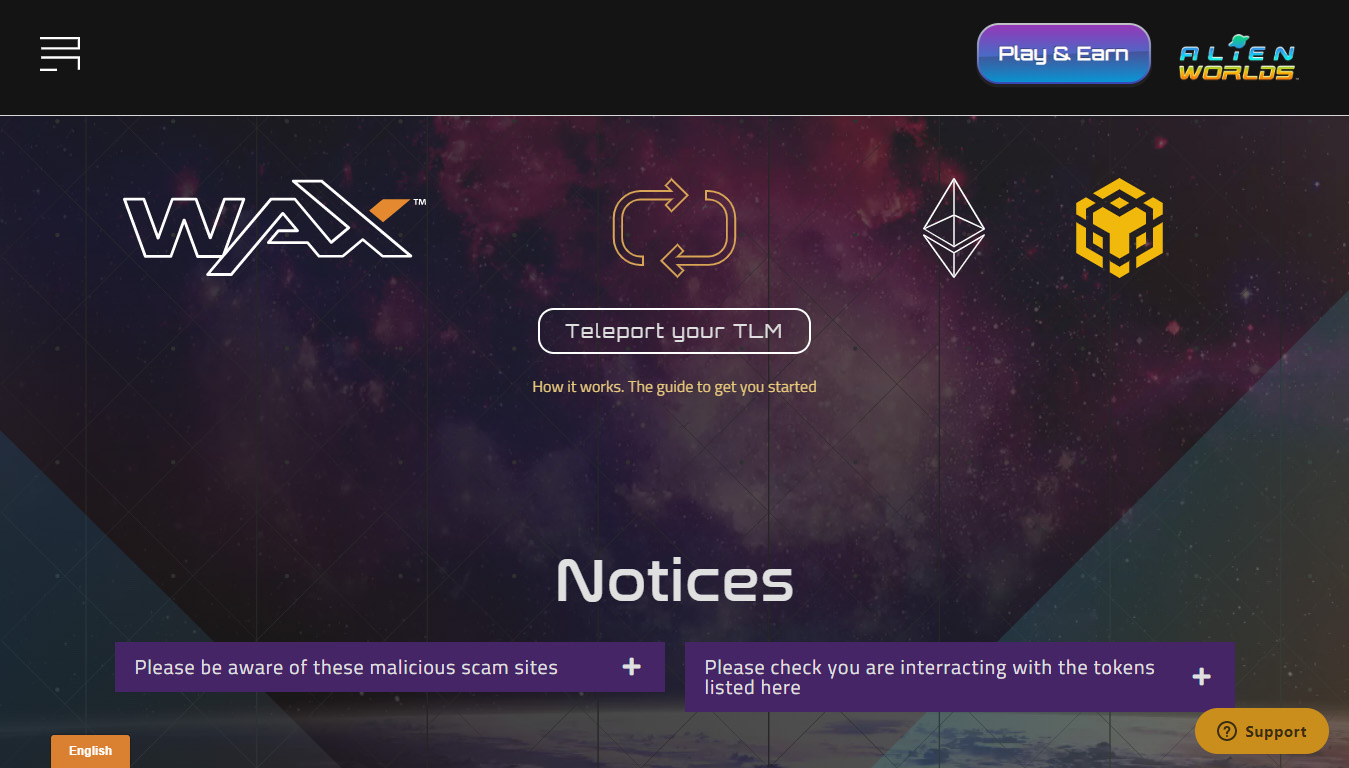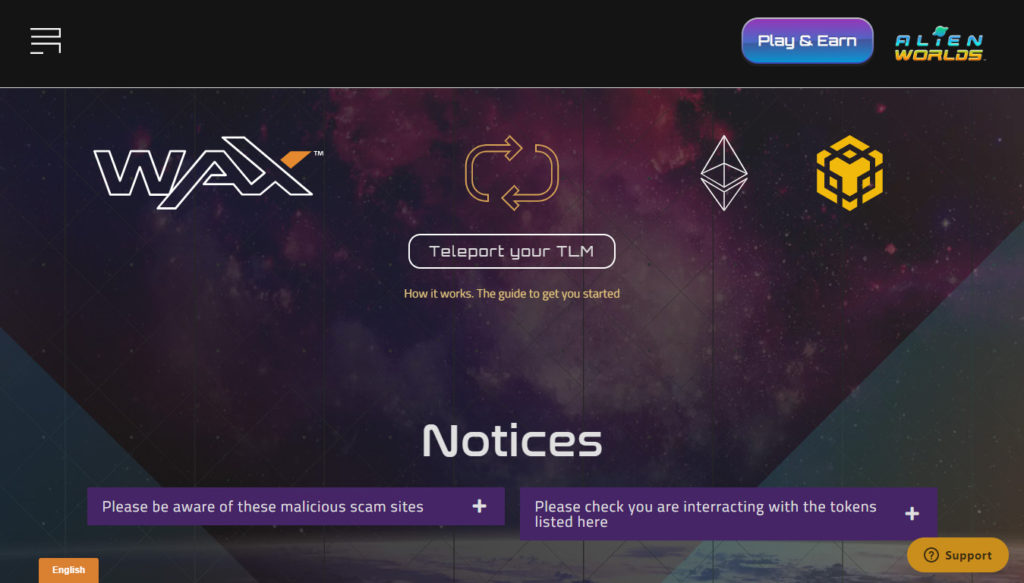 Further, you can win rewards by completing tasks, daily adventures, and battles. As a reward for completing each task or winning combat, you will receive Trillium, the native currency of the platform.
You can use the Trillium tokens to vote, drop proposals, and participate in other governance activities as this NFT gaming crypto is based on the DAO framework.
It's a multiverse game in which you get to choose your own planet. The mining hub will provide you with the necessary equipment to mine resources and valuable NFTs. You will receive tokens and NFTs based on your mining activity.
Moreover, you also have the option of becoming a miner or a landowner on the planet. You are the miner if you chose to rent someone else's land to mine. Miners have to pay a 20% rent or fee to the landlord. If you buy land on the planet, you become a landlord and have the power to rent them to miners, and profit handsomely.
5. Zed Run
Zed Run is a play-to-earn horse racing game that allows users to collect different horses as NFTs. You can purchase, sell, and trade these NFTs with other gamers on the platform. As a player, you are free to breed new horses or upgrade existing ones to improve their performance.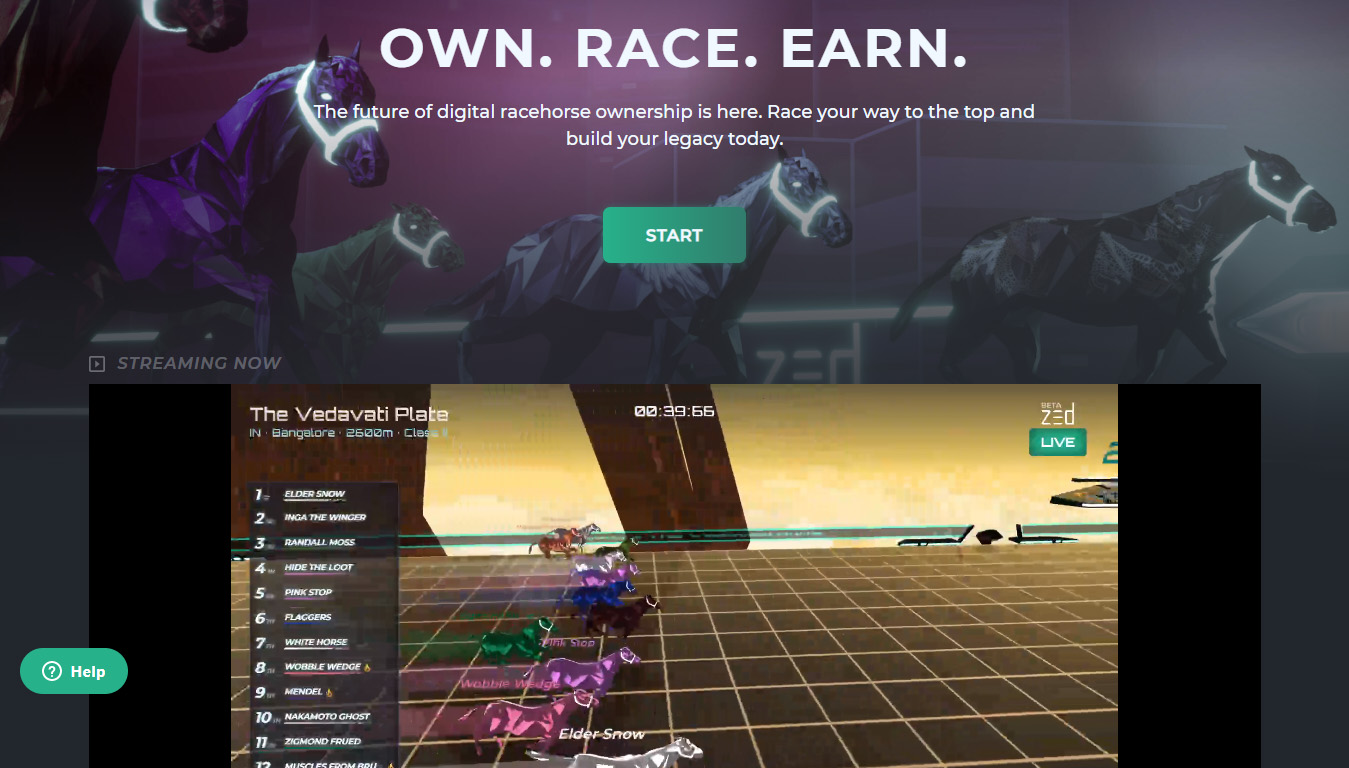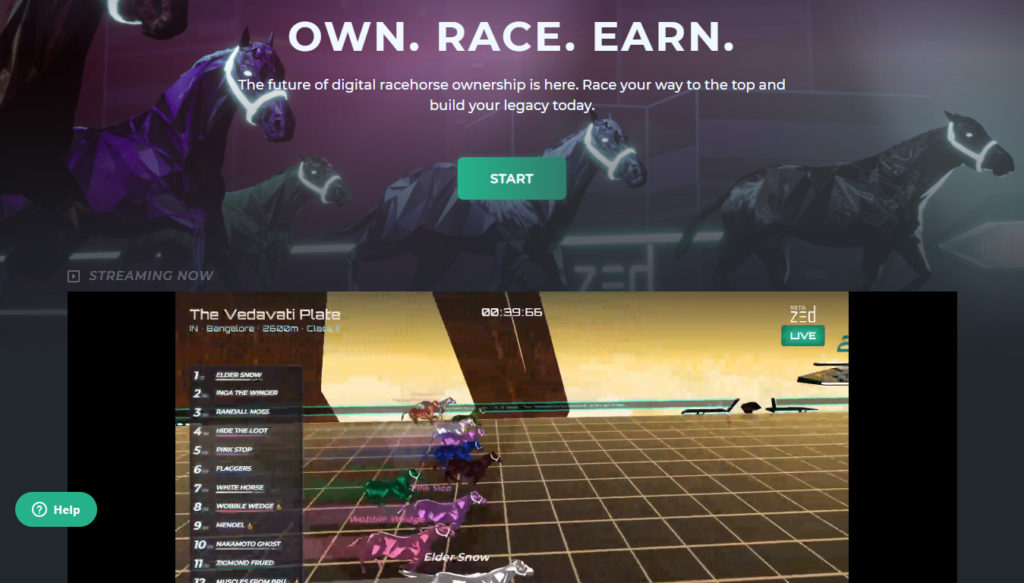 Users race their horses to gain rewards in this play-to-earn game. Each horse has its own set of talents and weaknesses. You can gradually upgrade the strengths and weaknesses to help them win races. Moreover, you can also make money by betting on other players' horses.
Zed Run does not have NFT gaming crypto of its own. The game's economy runs on Ether as the game is compatible with the Ethereum blockchain network.
Conclusion
NFTs, blockchain and metaverse are still in their developmental stage. With more advancement promised in these technologies, we hope to see a more mature form of NFT gaming platforms in future.
Companies and developers are focusing on creating a truly decentralized gaming world with an NFT run economy. With VR, AR, AI and other high-end technologies developers are looking forward to redefining the gaming experience where adventures, quests and combats feel more real.