Introduction
If you are looking for the best Binance alternatives then this post is just for you.
Binance has recently been under fire from various nations due to regulatory difficulties. Binance has informed its users in Malaysia and Singapore that it will no longer serve them. As a result, it is prudent for crypto traders to become acquainted with certain Binance alternatives.
Similarly, Binance "bowed" to pressure from Japan, the United Kingdom, and Italy, and is already planning to establish headquarters in those countries. This is in response to regulations imposed by individual governments on cryptocurrency exchanges and trading platforms.
Countries are cracking down on bitcoin exchanges left and right as a result of new rules on cryptocurrency marketplaces. The new laws include thorough identity verification, and anyone who fails to comply will face harsh penalties.
Here is an exhaustive Binance Review for your reference in case you want to check the features of the exchange.
Of course, it's not only Binance; because it's a prominent brand in the sector, it gets a lot of attention. Even if it is still active in your country, you can still look at these best Binance alternatives and consider them as your second exchange.
Best Binance alternatives
Here are the best Binance alternatives in the industry:
1. ByBit (most identical to Binance with Advanced trading)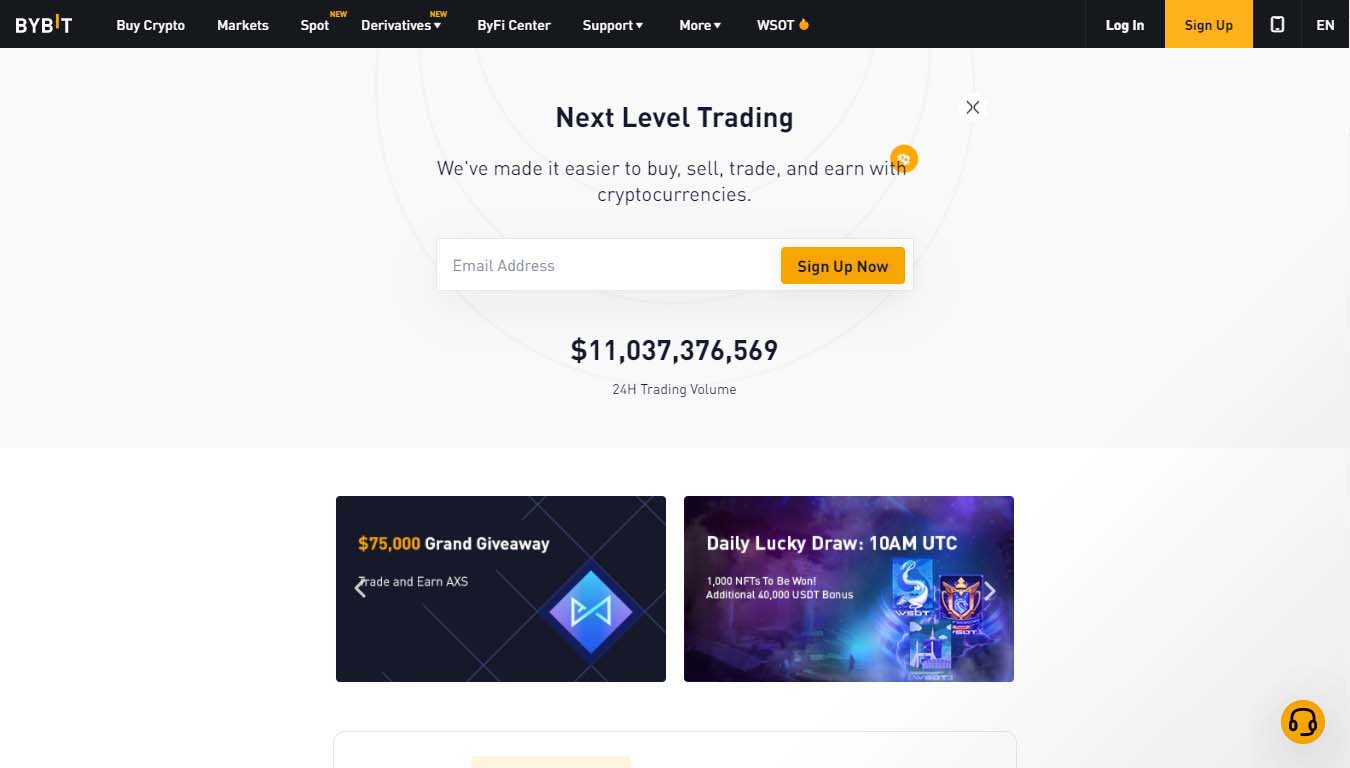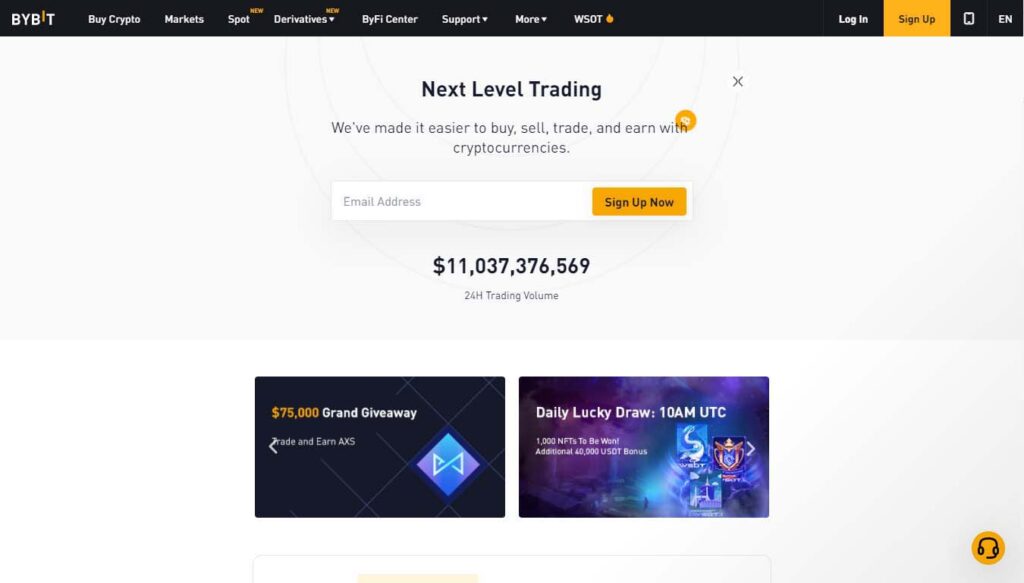 With traders from all around the world, ByBit is among the fastest-growing cryptocurrency derivatives exchanges. The exchange has a comprehensive legal framework in place to prevent unjustified seizures or unexpected stoppage from government personnel.
ByBit provided the requested SSL certificate as well as two-factor authentication. They do not demand KYC (for deposit & adding cryptos); instead, you must validate your email address.
ByBit also provides extra security features such as SMS and Google authentication (2 Factor Authentication). The site advocates using its cold wallet currency mechanism to keep your funds secure.
It also offers a bounty program and a multi-signature cold wallet that stores 95%+ of the deposited funds of traders.
The look and feel of this exchange are quite similar to Binance and it can be used by new as well as seasoned traders.
2. KuCoin (similar Tradebots and launchpad feature)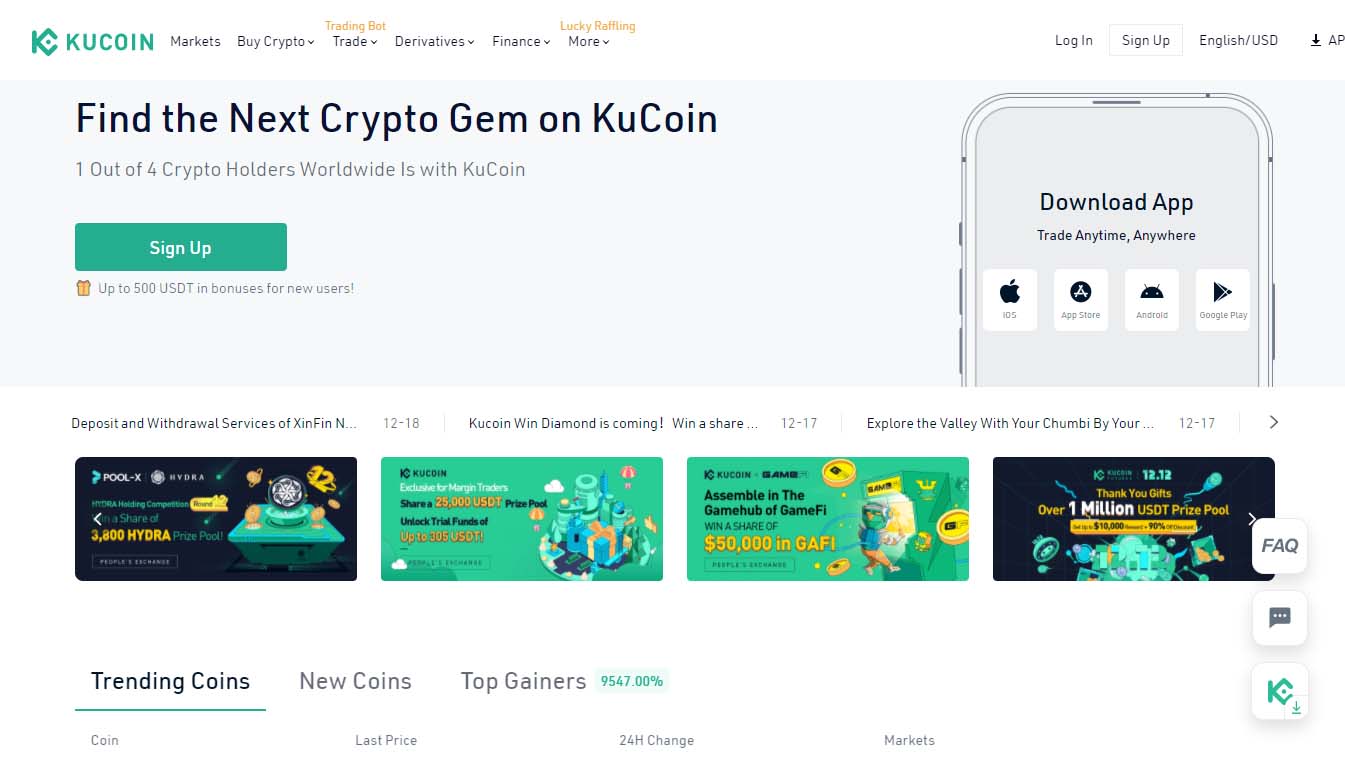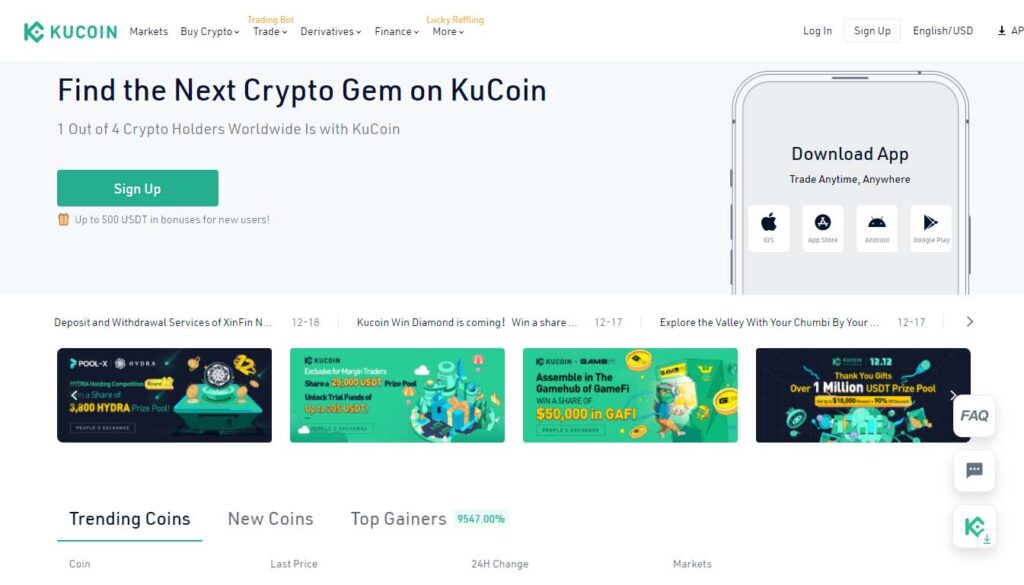 KuCoin is a Singapore-based cryptocurrency exchange that provides a viable alternative to Binance. It has a very similar range of cryptocurrencies and is available in the majority of nations. It is one of the best Binance alternatives in the market.
It's a simple exchange with all of the normal features you'd expect from a cryptocurrency exchange platform. Its modest fees of 0.1% per trade for both Maker and Trader set it apart from the competition.
It also accepts a large number of coins/tokens around 775. If you're interested in some less-popular coins, check out their Markets area first before signing up.
3. Huobi (similar users demography as Binance)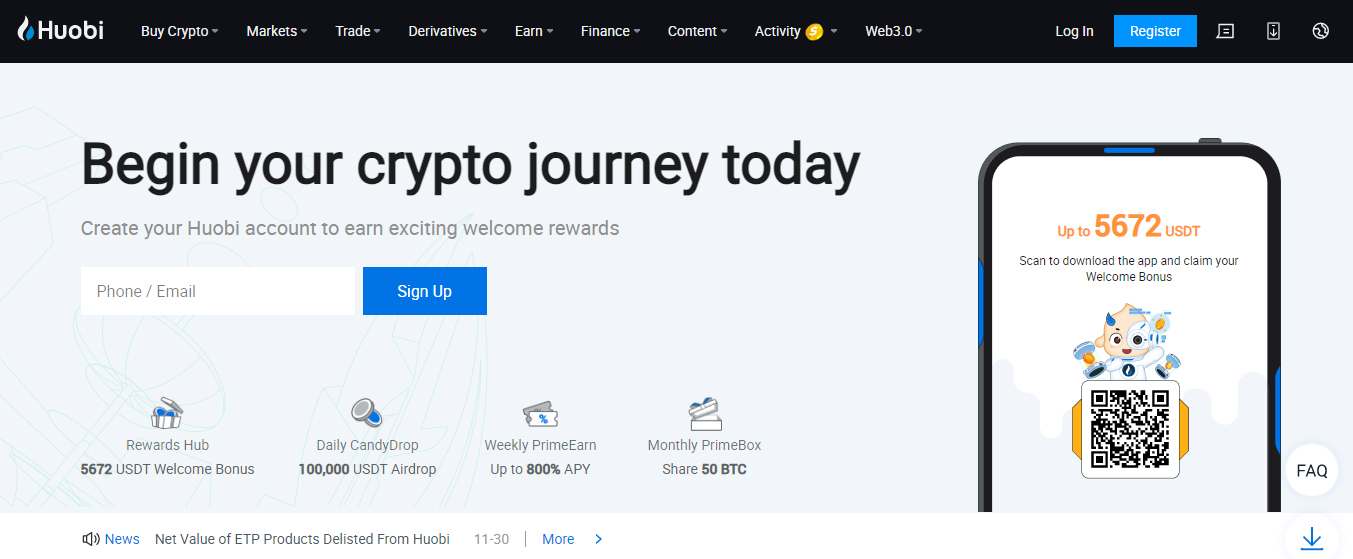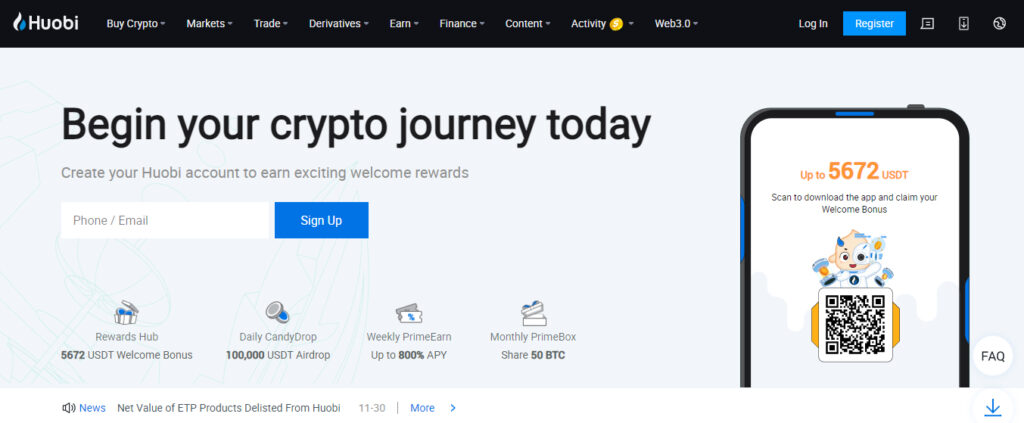 Huobi Global was formed in 2013 in Beijing to provide a crypto exchange for people in mainland China and around the world. It is yet another leader in the list of best Binance alternatives in the market. The platform swiftly developed to become one of China's three largest cryptocurrency exchanges, providing enough liquidity to Bitcoin traders.
However, the changing legal landscape in China caused Huobi to relocate its cryptocurrency trading services outside of China in 2017. Following that, the company incorporated in Seychelles and established a new headquarters in Singapore, with plans to grow into other Asian markets and the rest of the world.
Huobi Global has effectively expanded its user base outside of China in order to become one of the world's most liquid cryptocurrency exchanges.
4. Bittrex (regulate exchange alternative)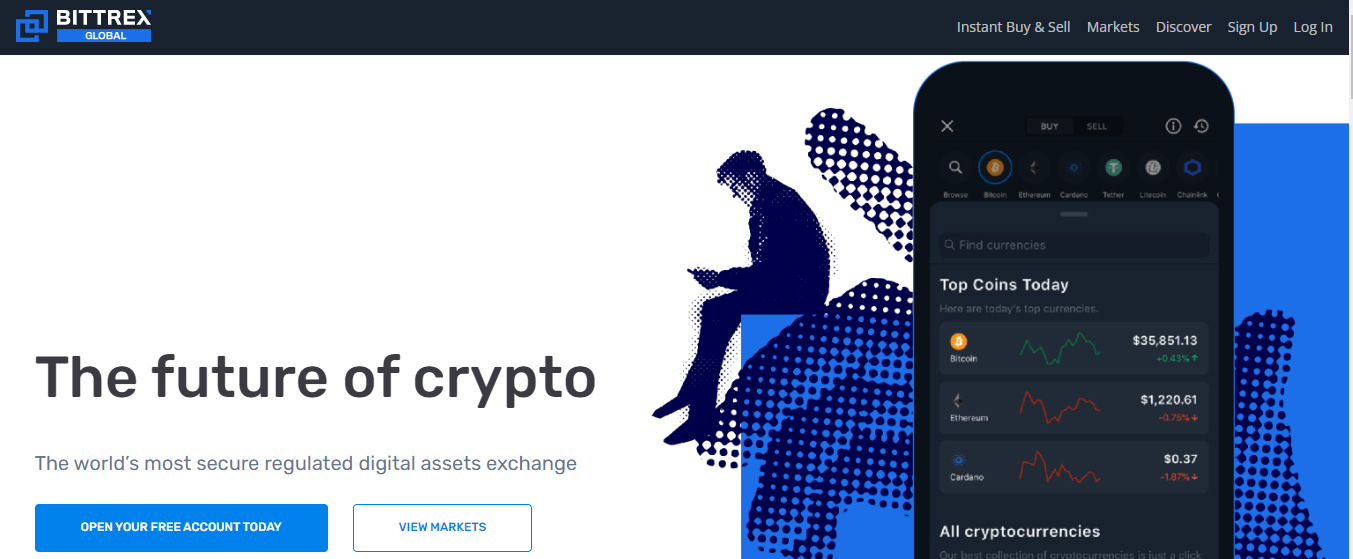 Bittrex is a cryptocurrency platform established in the United States that has the most trading pairings in the US – over 378. It was founded in 2014 and is among the oldest exchanges currently in operation. And because it follows the rules, it can operate legally in many nations, including the United States.
With over 378 trade pairs available, Bittrex is certain to have what you're looking for. As a crypto exchange platform situated in the United States, it offers a diverse selection of altcoins, ranging from well-known cryptocurrencies like Bitcoin and Ethereum to lesser-known ones like Burstcoin and GameCredits.
5. Gate.io (most coins in the market)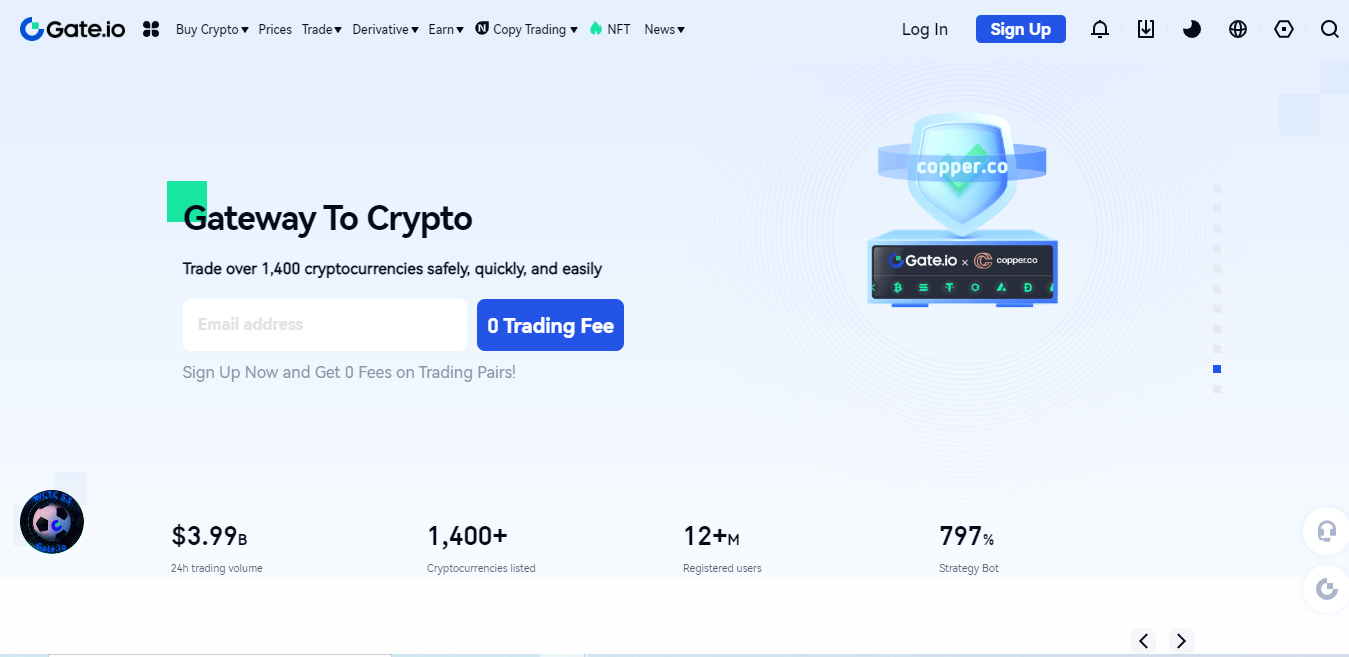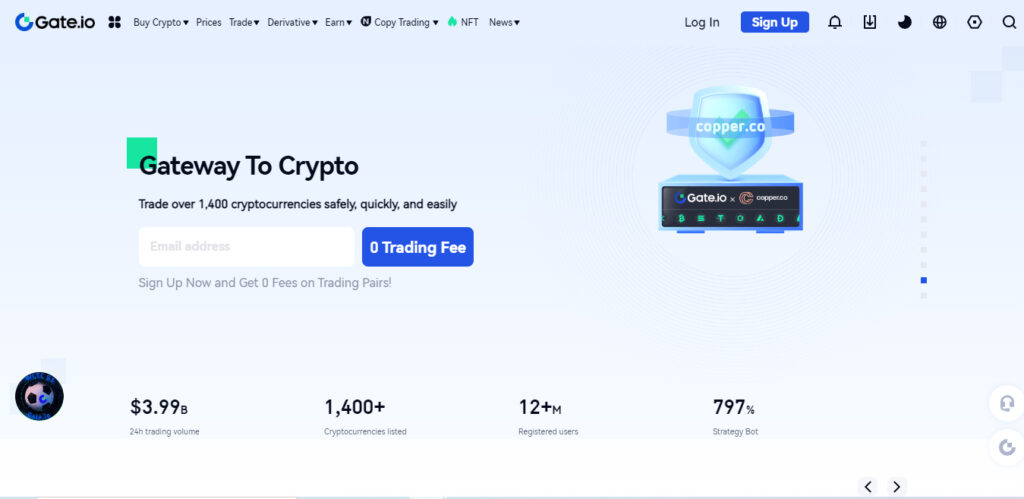 Gate.io is an outstanding choice for those wishing to capitalise on cryptocurrency prospects. It supports over 1570 cryptocurrencies and is available in the majority of nations.
The costs are reasonable in comparison to other exchanges, however it does not accept fiat deposits. This means that you can only deposit cryptocurrency on the platform.
The best part is that you can withdraw your cryptos to another exchange and then trade them for fiat currency if necessary.
As previously said, Gate.io supports over 1570 coins, so your under-the-radar cryptocurrency could be lurking around here someplace. Furthermore, trade fees are extremely minimal at 0.2%. Furthermore, because it does not accept fiat currency deposits, cryptocurrency deposits and withdrawals are free.
6. Bitstamp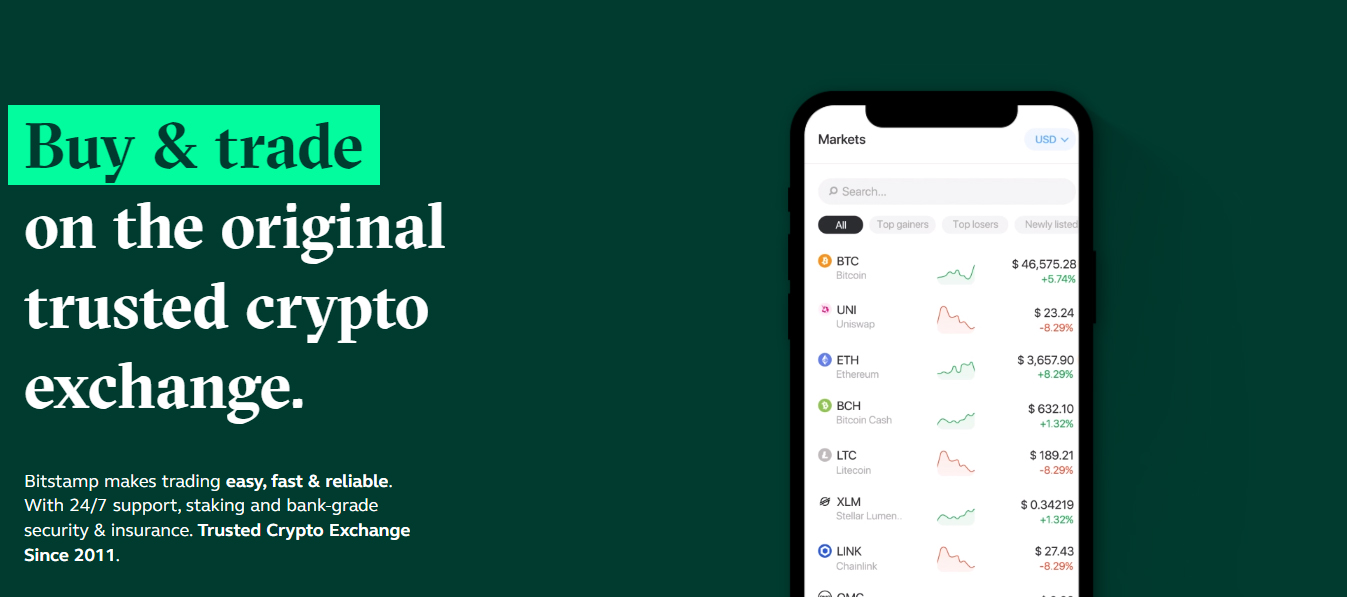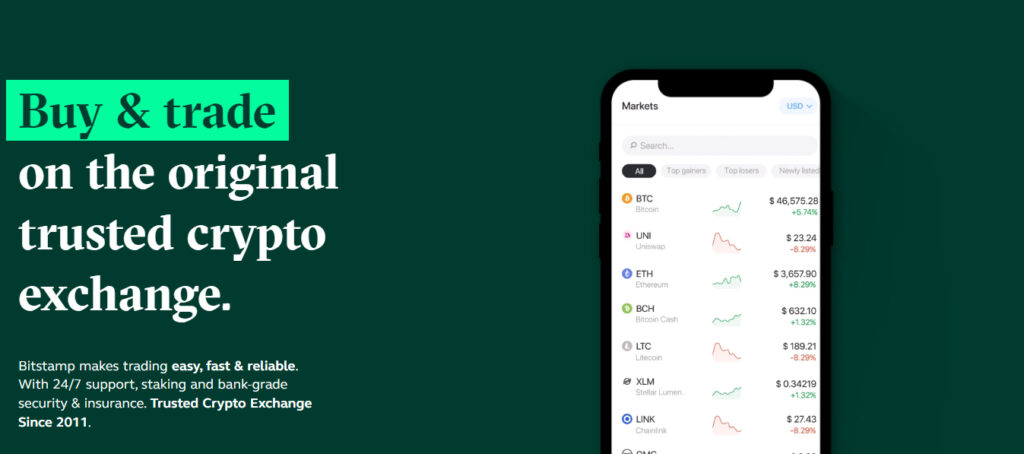 Bitstamp is a crypto exchange that was founded in 2011. It is well-known for being the world's first fully licensed Bitcoin exchange, and it has been in operation for quite some time.
Despite the fact that it only supports GBP, EUR, and USD, users can exchange digital currencies peer-to-peer or via CFD trading.
Bitstamp only accepts about 71 cryptocurrencies and a few stablecoins, such as EURT, USDT, and USDC. It is also available in a number of nations and territories, including the United States, all EU members, China, Japan, Australia, Hong Kong, Singapore, and dozens more.
Fees, like many others, are mostly determined by your 30-day trading volume (in USD). Bitstamp has a very attractive 0% fees for 30 day trading volume of upto $1000. However, when compared to the rest of the list, Bitstamp has a higher charge rate of 0.30%/0.40% (maker/taker) for transactions above $10,000.
7. CEX.io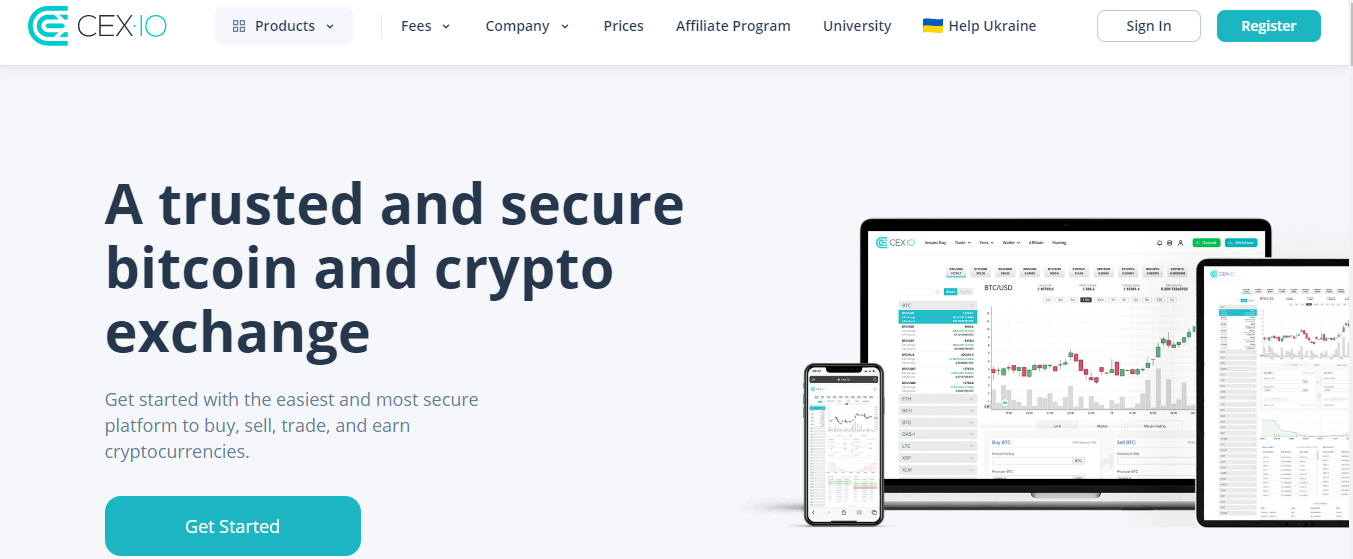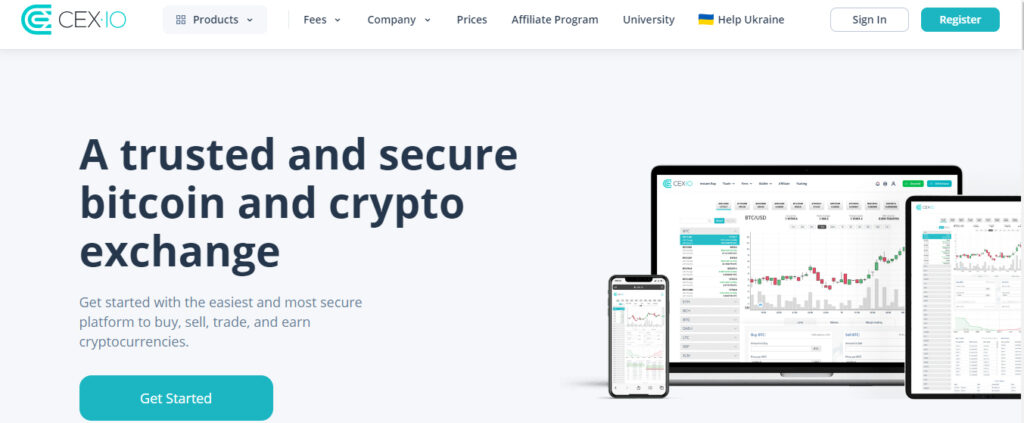 CEX, a London-based marketplace that was founded in 2013, has been in operation for quite some time. It was one of the first platforms to enable Ethereum trading, and it has a great track record with withdrawals – all transactions are handled instantly, so you're not at the mercy of backlogs. It is one of the best Binance alternatives in the market.
The organisation appears to be highly capable and experienced, which is critical if you want to execute secure currency deals.
Trading commissions are 0.25% for the Taker and 0.15% for the Maker for 30 Day trading volume of less than $10,000. But the fees decrease with increase in your trading volume.
Depositing money in CEX can charge as little as $0 for bank transfers, 2.99% for credit card deposits, and 3.99% for Skrill deposits.
CEX.io was established in the United Kingdom, but it works globally, and all nations outside of Europe will have the same cost structure as the United States.
It has been in operation for several years and has processed billions of cryptocurrency trades, demonstrating its dependability. Many other traders are also familiar with it, as they utilise it on a regular basis to handle huge volume transactions using its efficient method.
8. Crypto.com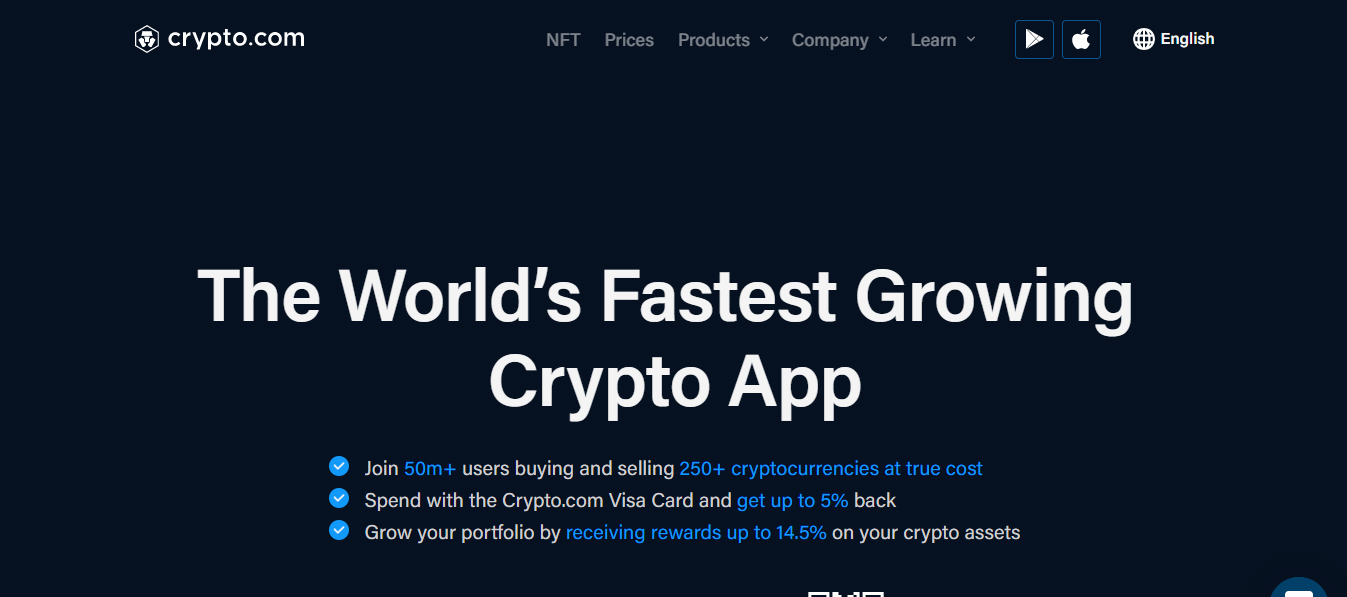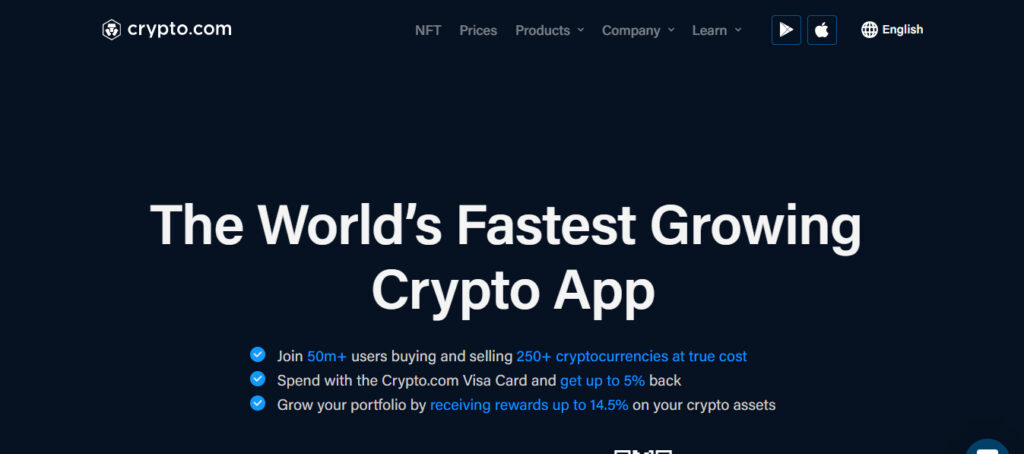 Crypto.com is a massive cryptocurrency trading platform that bills itself as an all-in-one payment and trading environment. The platform will enable users to buy, exchange, and spend cryptos through a crypto Visa card, real-time crypto-to-crypto conversion, and merchant payment services.
Crypto.com was established in Hong Kong in 2016. As previously said, it provides many benefits to its millions of users, such as the chance to profit through staking, as a payment service for merchants, and metal Visa cards. It also provides loans of up to 50% of the cash available on the platform.
It is currently legal in many countries, including the majority of the United States, the United Kingdom, Germany, Italy, France, Singapore, Japan, and many others.
Fees for credit and debit card purchases range from 2.99% to 3.99%, like with other exchanges. However, converting USD and other fiat money to cryptocurrency on the platform is absolutely free, as is sending and receiving.
9. Gemini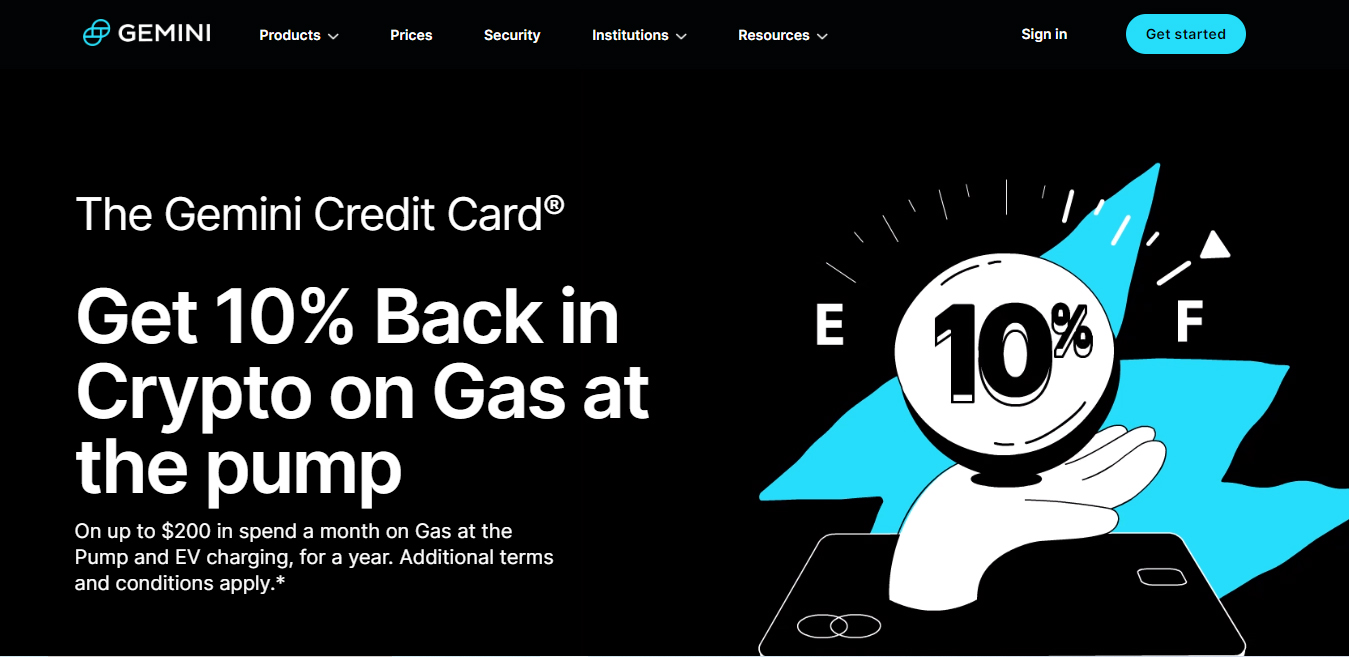 Gemini has endeavoured to provide an open cryptocurrency exchange that fosters the highest standards of compliance since its inception in 2015. Tyler and Cameron Winklevoss created the company.
You got it right they were the twins who got a huge settlement from Facebook for their idea theft dispute.
The platform allows for both fiat-to-crypto purchasing and crypto-to-crypto trading. Its fees are often lower than those of other large exchanges, but it does not provide as many altcoins as some of the other exchanges on this list, offering only about 113 coins.
Gemini is among the few US-based crypto exchange that complies with all Know Your Customer and Anti-Money Laundering standards.
This implies that, like other prominent bitcoin exchanges, Gemini requires some form of authentication when used.
The cost structure is slightly different: deposit fees for fiat currency and withdrawal charges for cryptocurrencies will be charged. This not only makes meaningful comparisons with other cryptocurrency exchanges difficult, but it also has a significant impact on the platform's entire value proposition.
Nonetheless, it's a good choice if you need a US-based crypto exchange that prioritises federal law compliance. They have minimal fees and excellent customer service, but they don't have as many coins as some of their rivals.
10. Kraken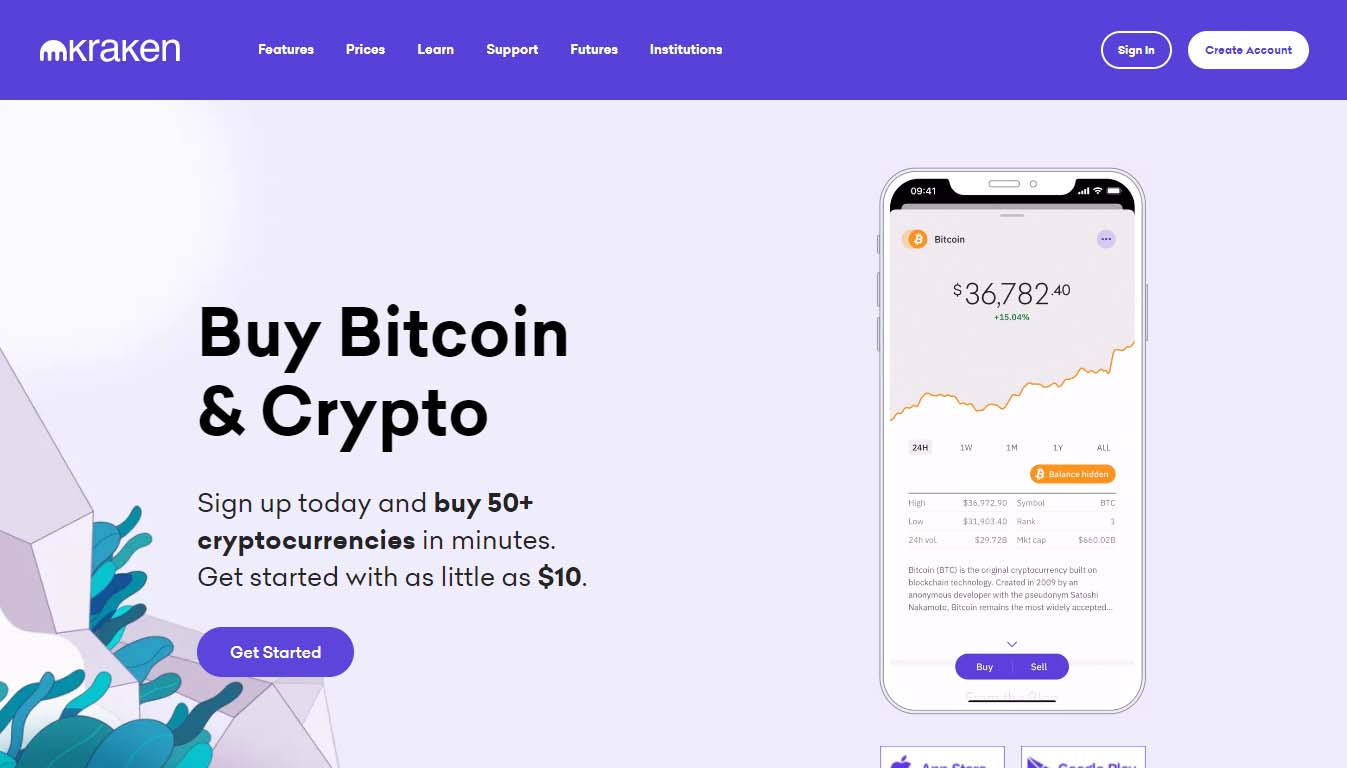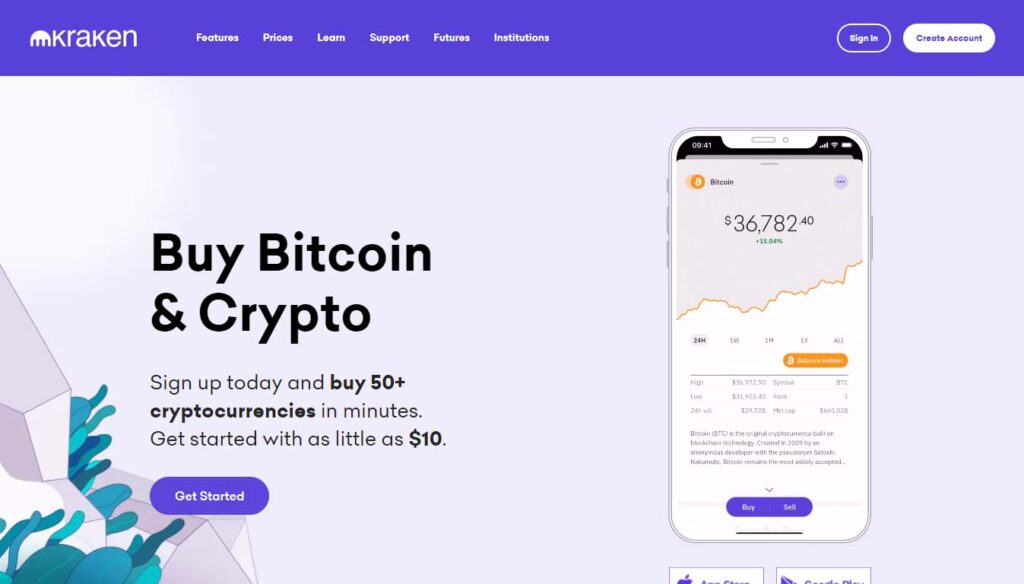 Kraken is among the world's largest crypto exchanges in terms of volume. It's also one of the oldest, having been created in 2011. It is available in the majority of countries around the world, which is a huge plus. It is one of the best Binance alternatives in the market if you want advanced trading features.
Kraken is licensed in Europe (where the company is headquartered), Japan, Canada, the United States, Hong Kong, Singapore, Malaysia, and several other Asian nations.
It also accepts a wide range of money and tokens. The sole disadvantage is that there have been numerous reports of Kraken having extremely sluggish support response times. It's to be anticipated for an exchange as large as Kraken.
The fees vary depending on the funding type you select. With a few exceptions, depositing crypto is typically free, although depositing fiat can range from free (with a minimum of $1 to $150) to up to $10. The first slab of fee is for a trading value of $0-$50000 and it is 0.16%/0.26% (maker/taker) and it reduces as you trade more.
11. Coinbase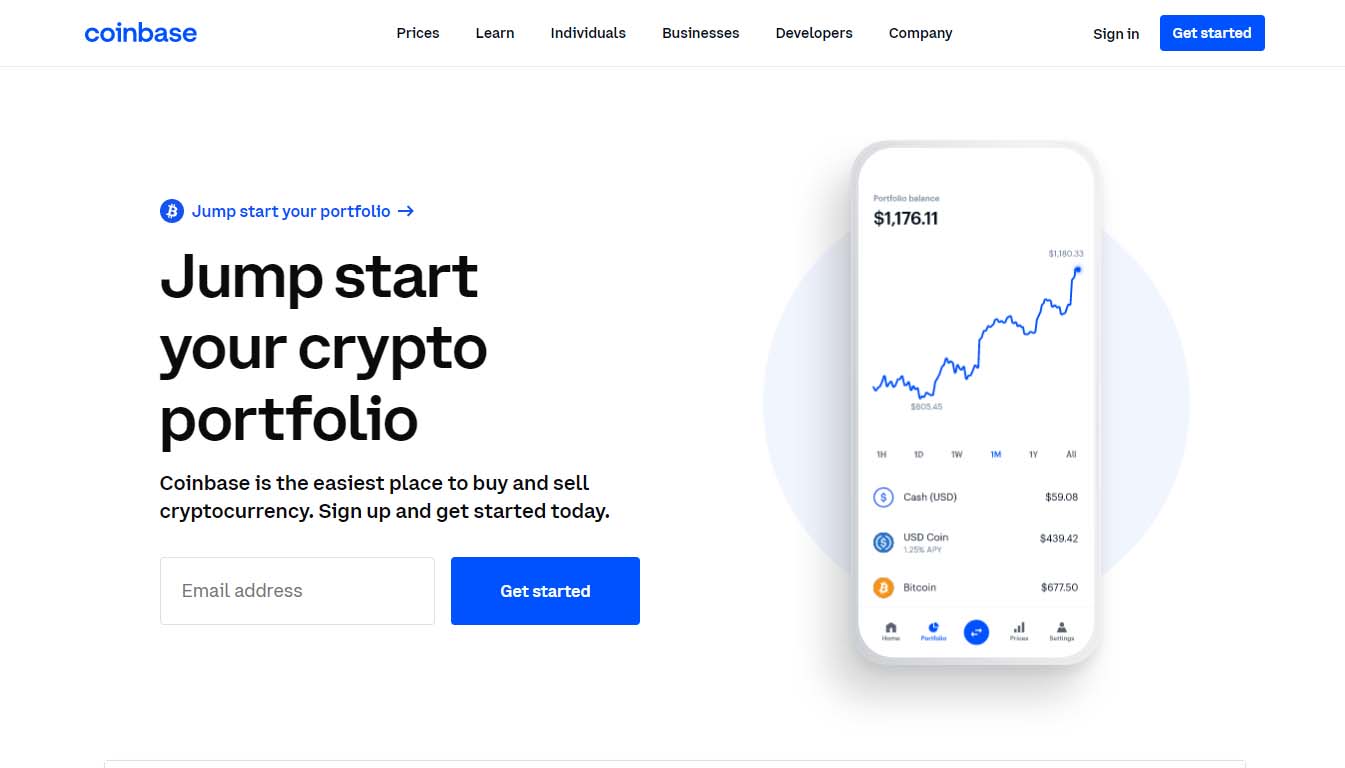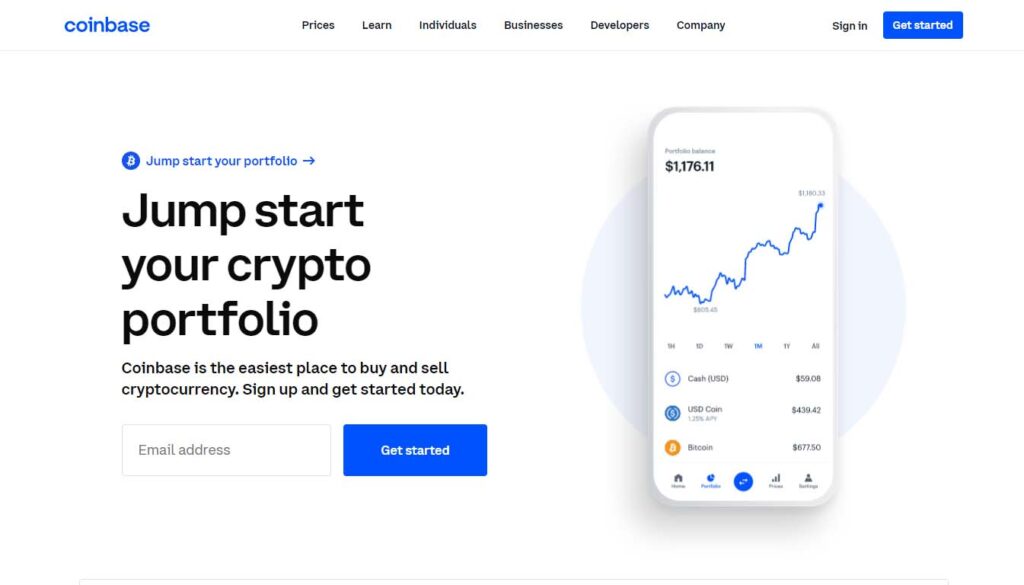 Coinbase is a cryptocurrency exchange established in the United States. It was launched in 2012 and is now one of the most popular exchanges in space. As previously indicated, consumers must provide KYC for security reasons before purchasing various cryptocurrencies via credit card or bank transfer.
With over 100 nations, Coinbase operates practically everywhere in the world. Asia is represented by 21 countries and territories. Hong Kong, Singapore, Taiwan, Japan, Indonesia, the Philippines, and others, in particular.
Fees are clear based on your payment method. Bank transfer fees range from 1.49% to 3.99%, while credit card payments are charged 3.99%. Other exchanges may offer lower costs in some situations, but Coinbase is among the most well-known, thus it deserves to be mentioned here.
Spot trading fees on the platform are 0.60%/0.40%(maker/taker) for up to $10K trading volume. It reduces as you trade more.
One potential letdown is that, as of this writing, Coinbase only lists about 237 cryptocurrencies for trade.
Conclusion
We hope the information in this article helps you determine which bitcoin trading platform to use next. Though we have already given our opinion, different people have different preferences, so thoroughly review each platform's services, features, and legal status in your country of residency before transferring your assets!