Introduction
Over time Bitcoin has become an asset that one needs to "hold on for dear life". When it comes to buying, selling, and trading bitcoin for a beginner, her/she is always confused about where to buy, sell, or trade bitcoin.
The answer is quite simple, you can trade bitcoin at Cryptocurrency Exchanges.
You have to choose the top exchanges to trade Bitcoin effectively. The top cryptocurrency exchanges are those that provide safe, user-friendly platforms, and high trading volumes and allow clients to trade a variety of cryptocurrencies and make payments using a variety of methods.
Top Exchanges for Bitcoin Trading
Here are the best Bitcoin trading exchanges:
1. Binance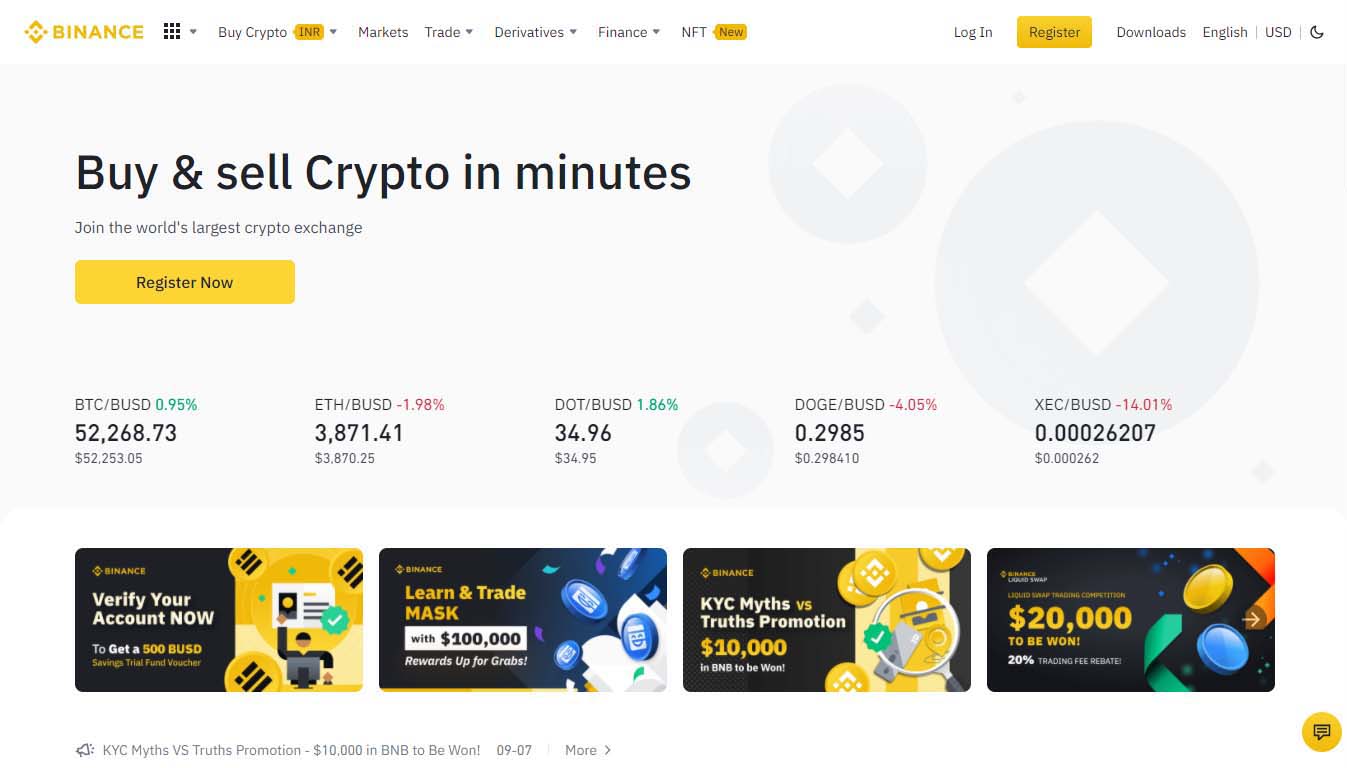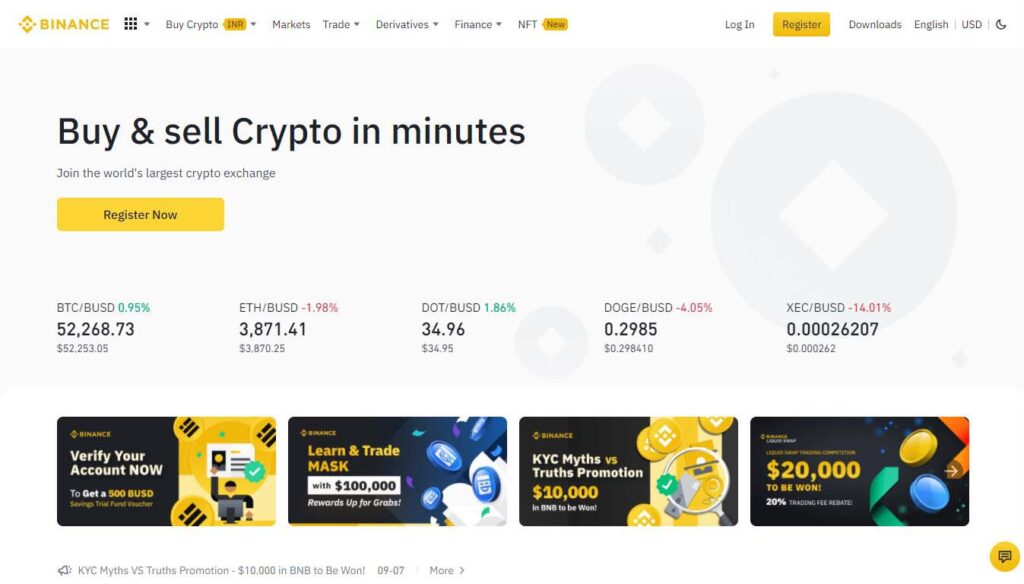 In terms of trading volumes, Binance is among the top 5 biggest cryptocurrency exchange apps. Along with the most well-known ones like Bitcoin, Litecoin, Ethereum, and its own BNB coin, it supports 386 different cryptocurrencies and coins. The US, Australia, Europe, and Africa can now use it.
More than 100 million users are reportedly utilising the bitcoin exchange this year, according to the exchange.
2. Bybit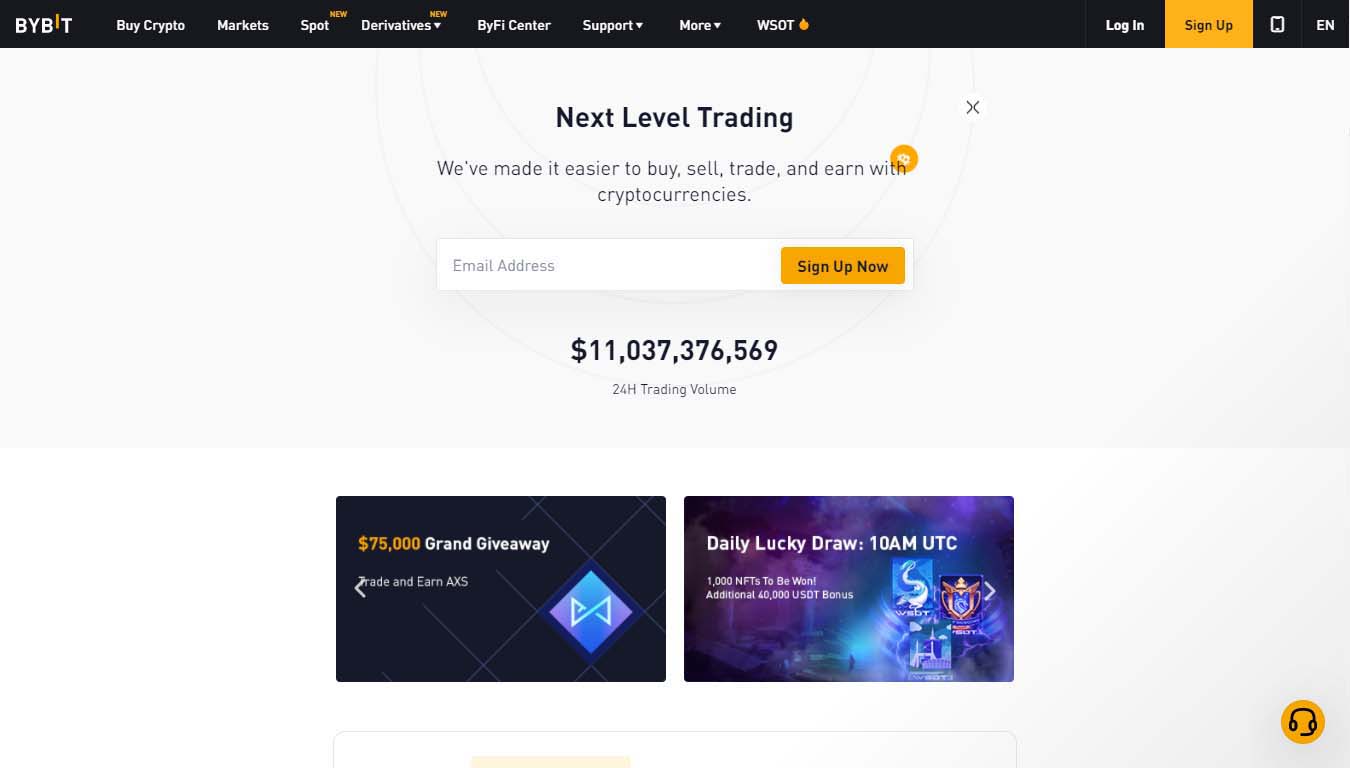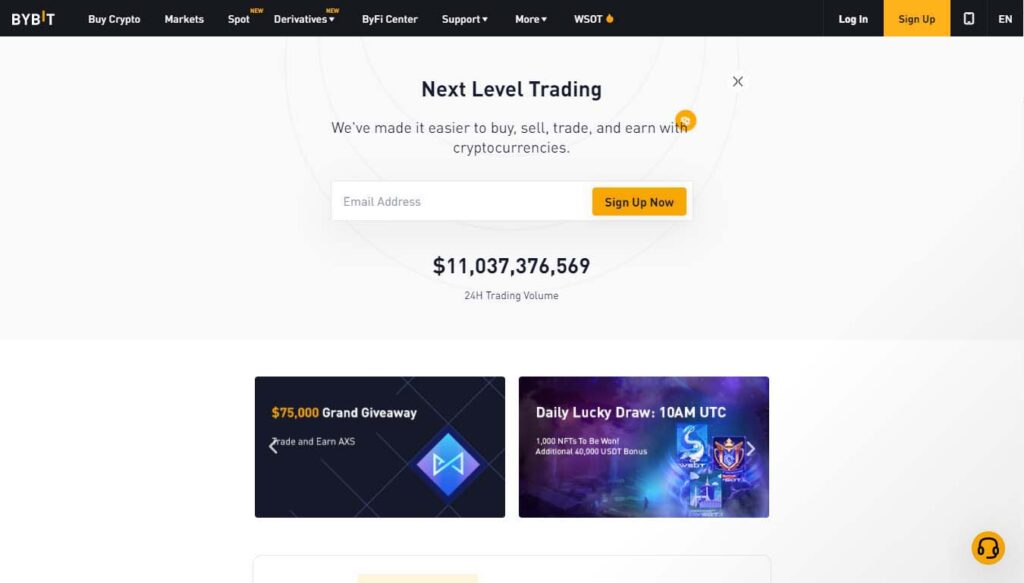 Bybit is an intelligent and user-friendly bitcoin trading platform. It makes features and functionalities for fast cryptocurrency buying and selling possible. It provides actual market data and consistently maintains a 99.9% availability rate despite unpredictable market conditions.
24/7 multilingual support is offered. The values of Bybit are centered on the customer.
Bybit hosts over 330 coins apart from Bitcoin, so trading at Bybit can be really advantageous to you if you want to buy other coins.
Further, ByBit Exchange specialises in trading futures contracts. The Singapore-based, 2018-launched derivatives exchange allows customers to trade crypto perpetual contracts with leverage of up to 100:1.
The exchange is a crypto-only platform, meaning you can only fund your account with digital money and not fiat currency, and it only provides users with 5 crypto assets for margin trading.
They keep practically all of their money in cold storage, along with the money of users. So that if the exchange is hacked, the hacker will only have access to a small portion of the money.
Interestingly, they use a multi-signature address technique whenever they transfer assets from cold storage to a platform, and they only keep enough money on the exchange to enable user withdrawals. In order to increase security, the business also provides users with Two-Factor Authentication.
ByBit manages the risks related to futures contracts using an insurance fund. The initial margin that traders must deposit in order to perform a futures transaction is used to maintain this fund. This serves as insurance in the unlikely event that they are unable to liquidate a trader's position.
3. Bittrex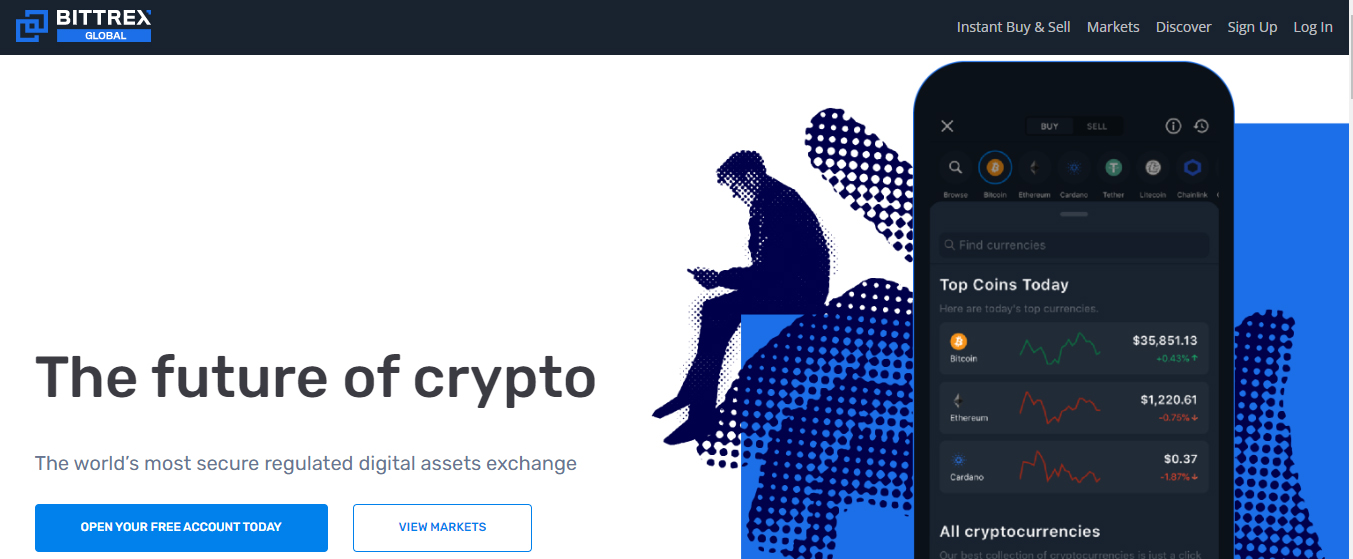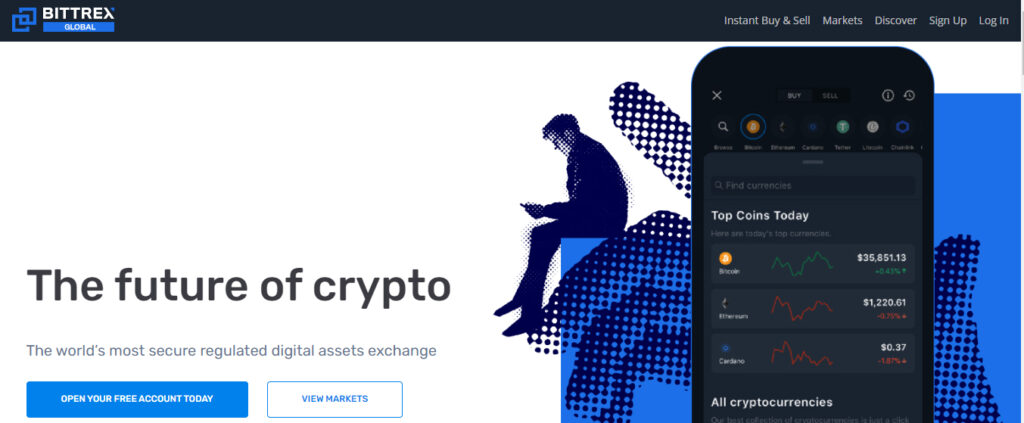 The team behind Seattle, Washington-based Bittrex, which launched in 2014, has over 50 years of combined experience working for firms like Microsoft, Amazon, Blackberry, Qualys, and others. The cryptocurrency exchange is one of the highest or in the top 15 exchanges, with an average 24-hour trading volume of $225,425,248.
You gain from low fees in addition to the high level of security and speed once trades are complete. In fact, the flat rate of 0.25% on each trade is the most straightforward explanation of fees that we have come across for cryptocurrency exchanges.
With over 190 cryptocurrencies listed on Bittrex, which facilitates crypto-to-crypto trading, users can swap one cryptocurrency for another. The exchange is looks very secure and quick in processing trades. However, the support is deficient.
4. Kucoin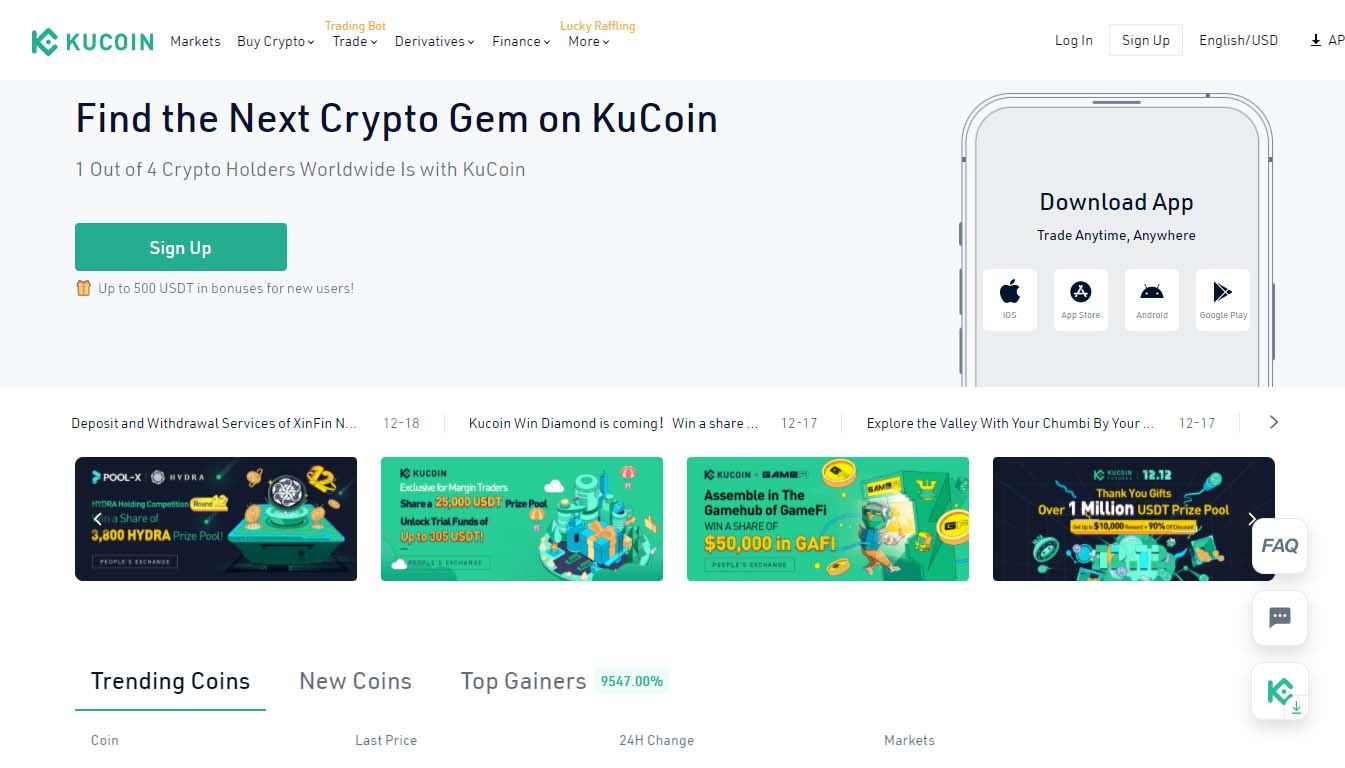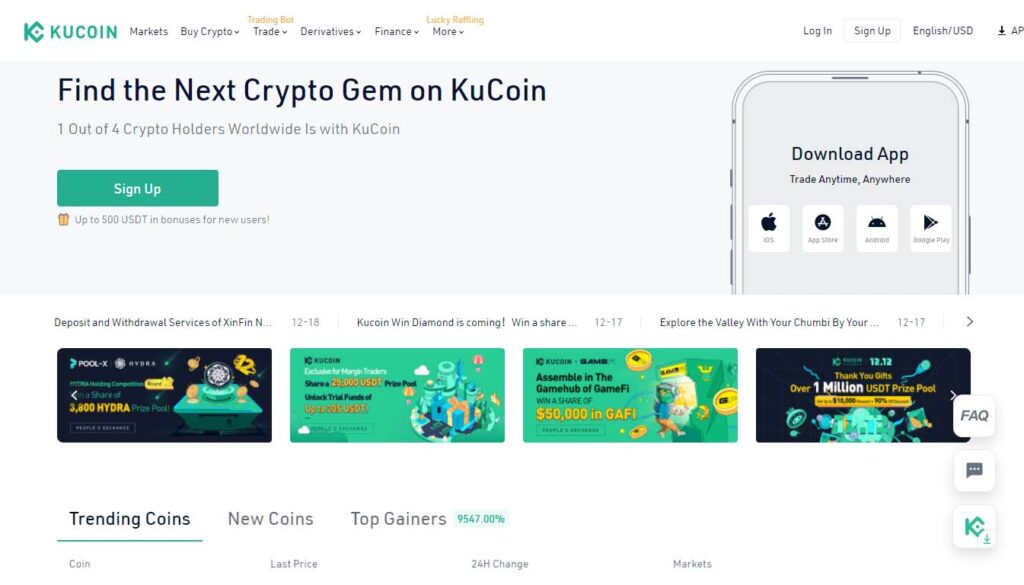 KuCoin was one of the first cryptocurrency exchanges to cater to experienced traders. Their focus is on experienced traders who required a strong and comprehensive trading platform.
Years of excellent service from KuCoin have led to its expansion in a similar direction as Binance, where it now offers traders an incredible range of features and goods.
Since KuCoin has the unique capacity to list brand-new and difficult-to-find altcoins quicker compared to any other major exchange, KuCoin claims that one-four of all cryptocurrency traders in the world use KuCoin.
This claim may be somewhat accurate. KuCoin has the broadest assortment of alternative currencies of any major exchange, probably in part because they are unregulated and unregistered.
Many cryptocurrency users who frequently use Binance or FTX as their primary exchanges will frequently keep KuCoin as a secondary exchange to get early access to fresh altcoin gems that aren't available elsewhere.
5. Bitstamp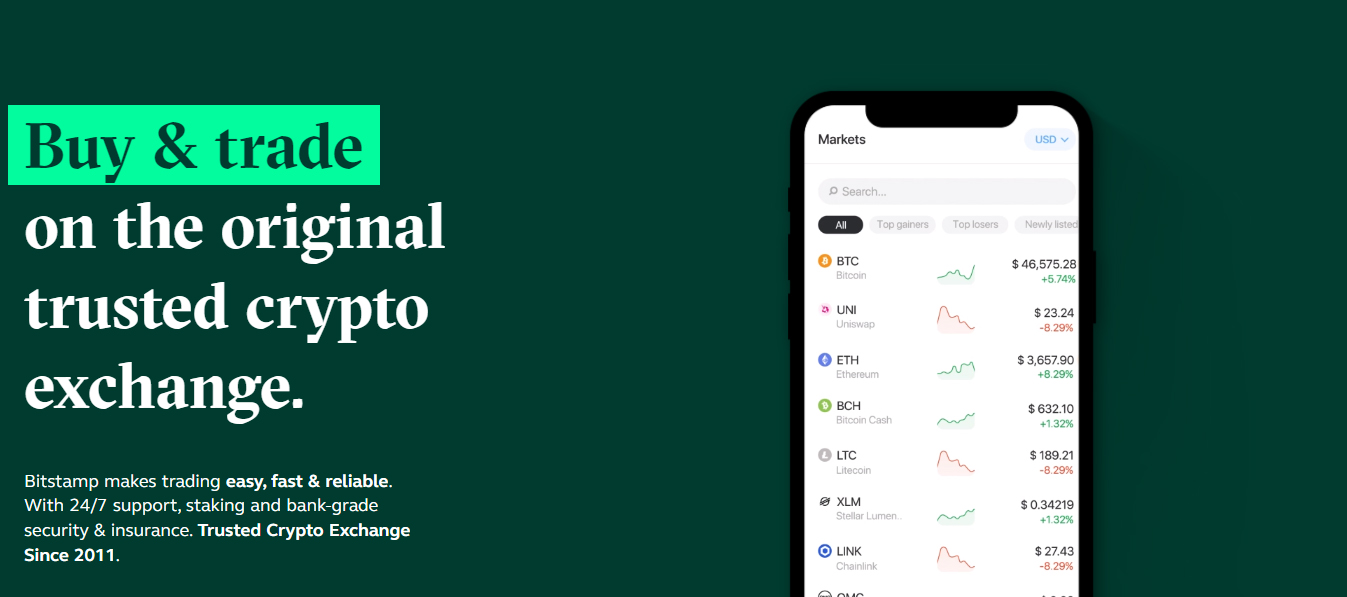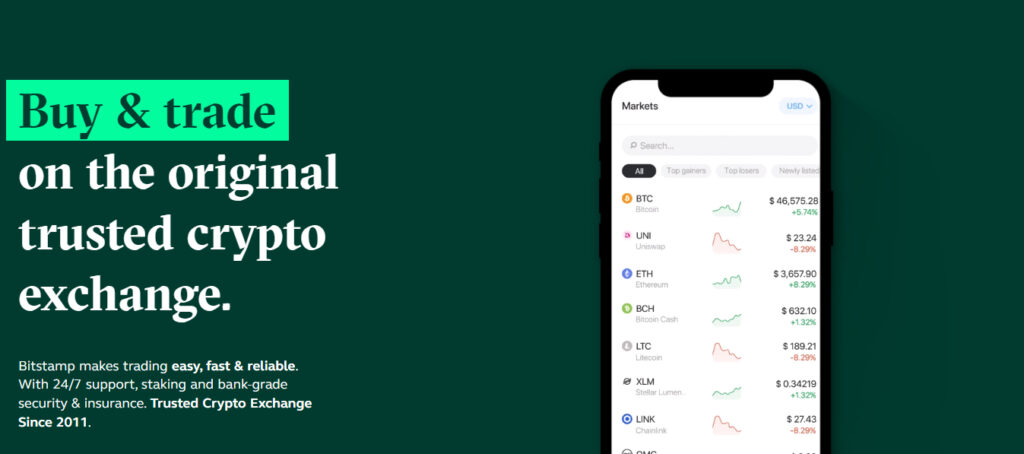 Due to its connections with more than 15 banks that have guaranteed payment rails, Bitstamp is one of the top three regulated exchanges in the Euro and USD markets.
It functions as a crucial Fiat on/off ramp as well. Customers can obtain pricing information for popular Bitcoin items, round-the-clock assistance, and specialised account managers for partners through the exchange.
Last year, the exchange's 4.6 million customers helped enable $463 billion in trading. It presently offers to trade, sending, receiving, and keeping more than 50 crypto assets.
Due to its high liquidity, it caters to a wide range of clients, including retail traders, trading companies, developers interested in offering cryptocurrencies as a service, brokers, market participants, partners, and service providers.
6. Coinmama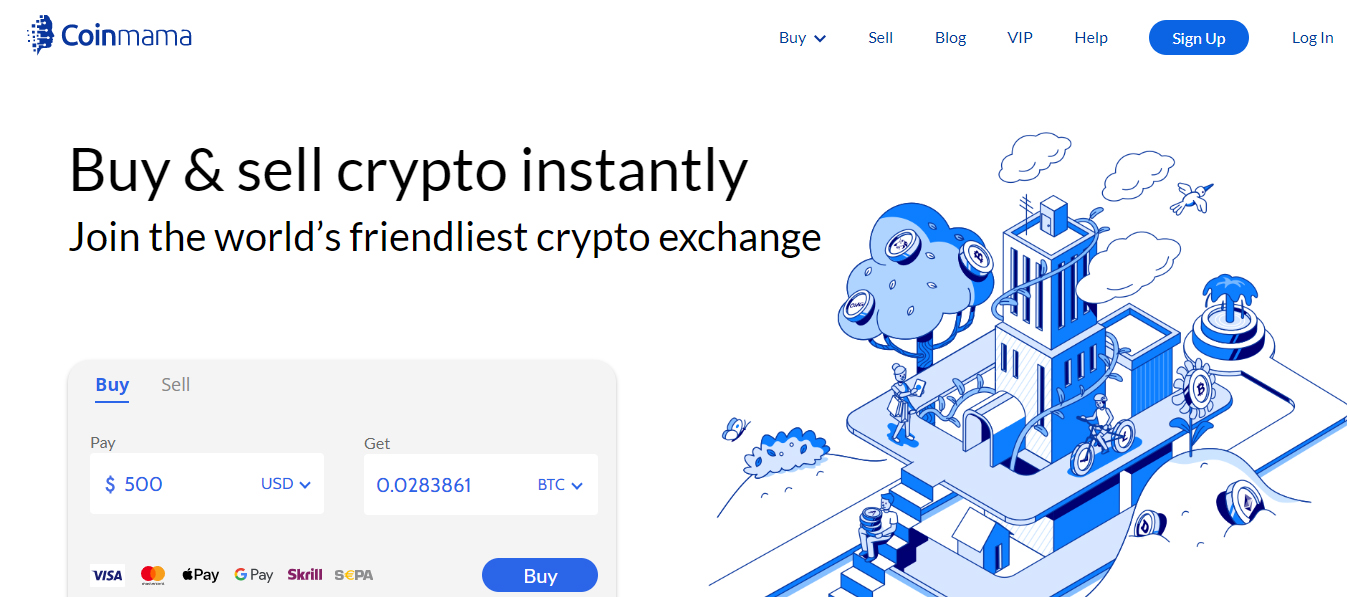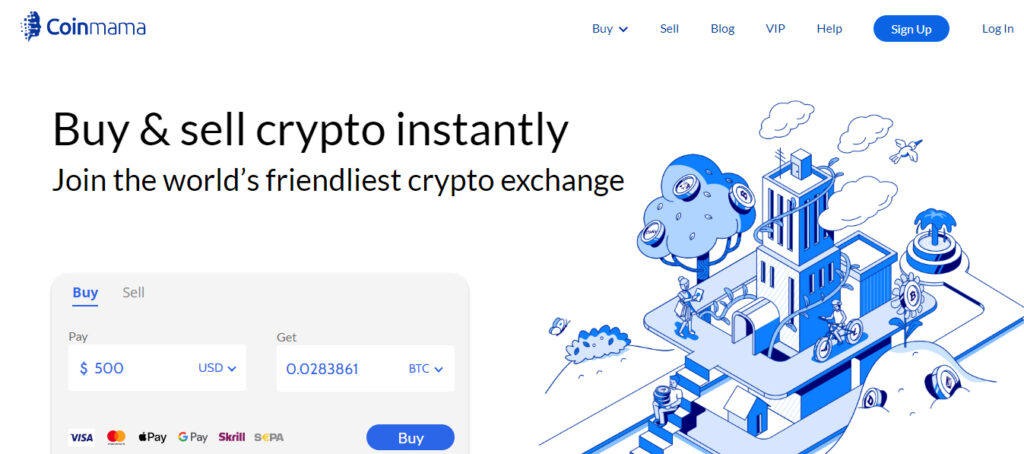 Coinmama is one of the best marketplaces for Bitcoin trading. With local, easily accessible methods and currencies, Coinmama enables you to purchase and sell cryptocurrencies. VISA, SEPA, MasterCard, bank transfers, Apple Pay, Google Pay, and Skrill are among the available payment options. You can only get fiat in your bank account when selling. With more than 3 million users in 188 countries, the exchange is among the oldest in the sector.
You don't need to deposit money when purchasing Bitcoin and other cryptocurrencies on the platform; the cryptocurrency will be sent to your external wallet within an hour. You can track both current and previous orders because you must first create and validate an account before making a purchase.
7. CEX.io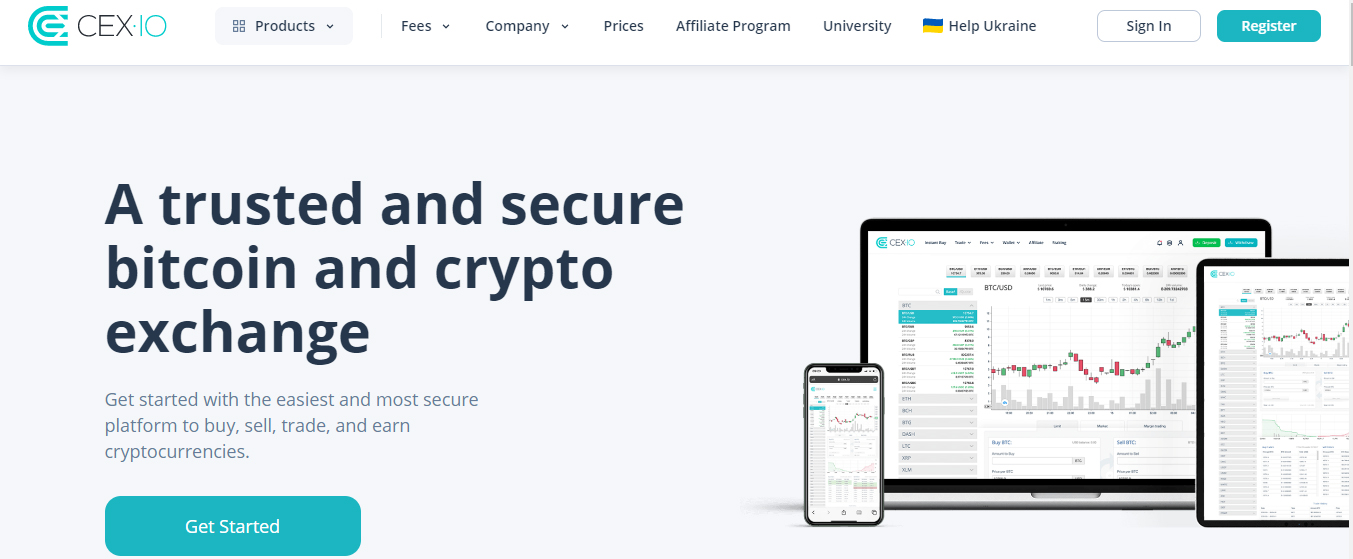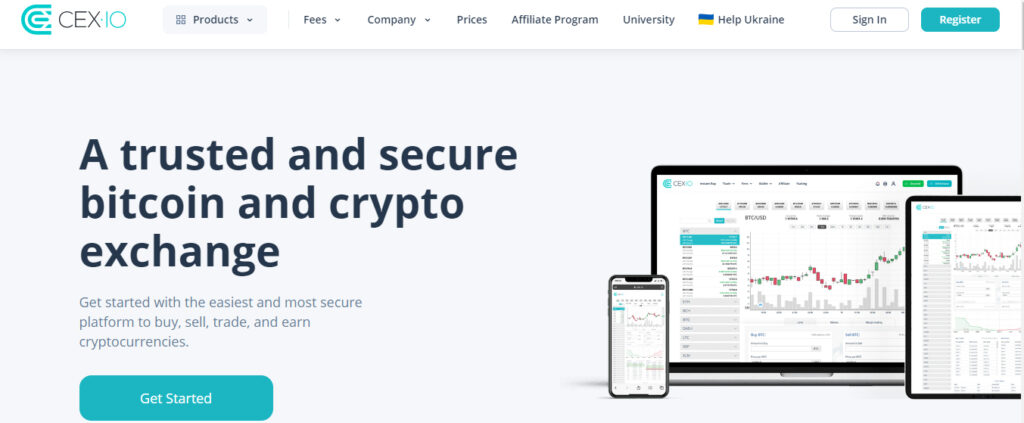 CEX.io is one of the best marketplaces for Bitcoin trading. Users can purchase and trade digital currencies on CEX.io, which was founded in London in 2013. Users can withdraw money using bank accounts, VISA, and other debit and credit cards. For those purchasing bitcoins, a limited number of other payment options, such as Swift, are accessible.
A commission may be earned by those who transact in high volumes of cryptocurrencies. According to the exchange, its cryptocurrency trading platform has more than 3 million registered customers.
It gives the impression of being a safe and secure crypto trading platform because it has never been hacked. Additionally, as a customer, you may protect your account using 2FA, anti-hacker security, and multisign account security.
8. Crypto.com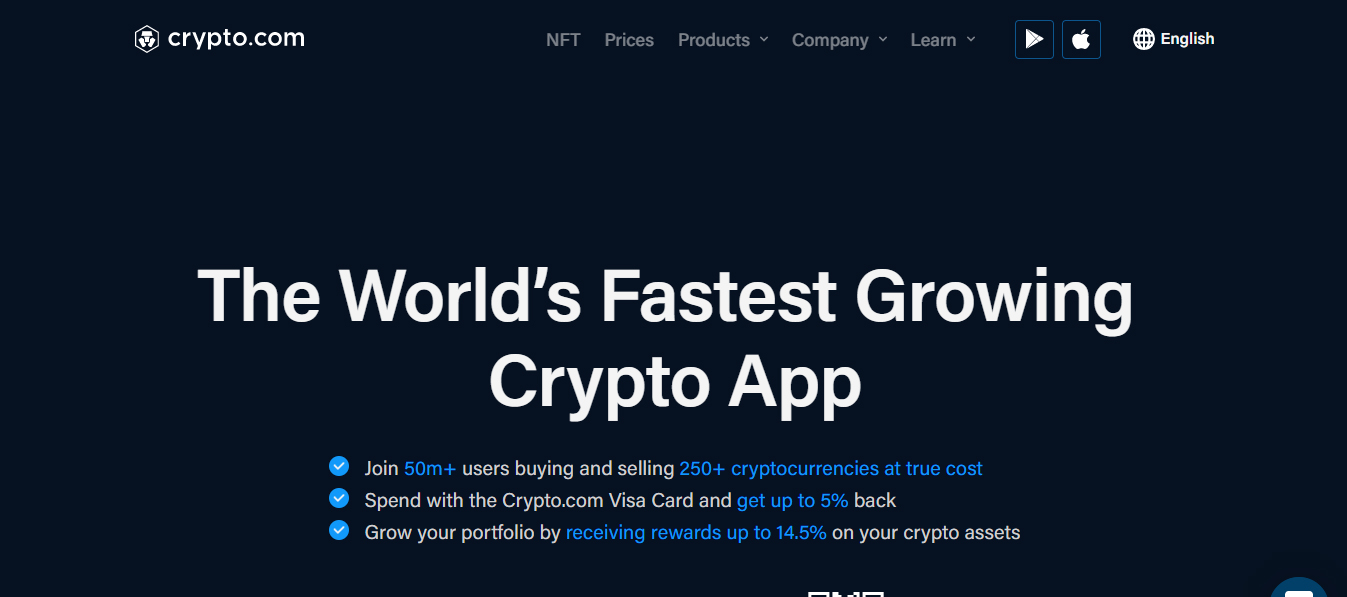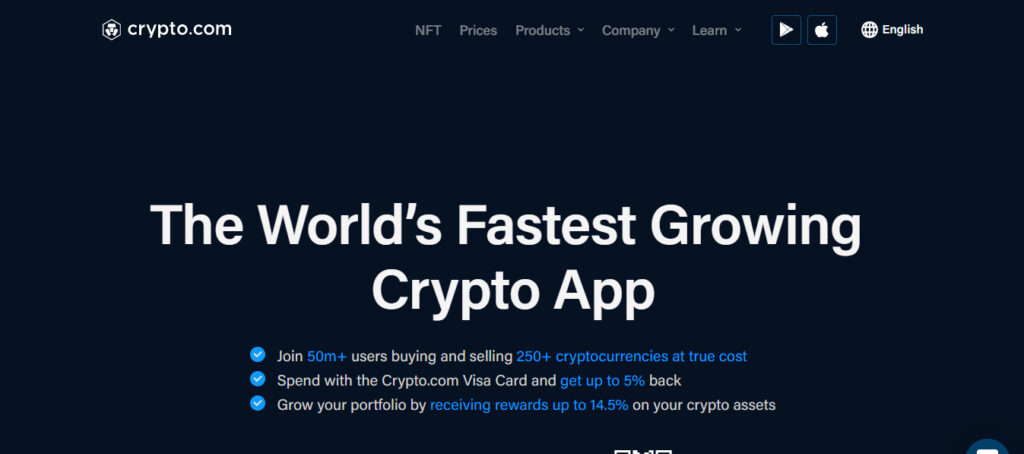 Crypto.com is one of the best marketplaces for Bitcoin trading. With 10 million users, 3000 workers, and a presence in 90 countries, Crypto.com has a sizable user base. You can use the exchange's crypto research, analysis, and educational resources to learn to trade from scratch or improve as an expert.
Through the use of a bank account and a Crypto.com Visa card, consumers can purchase more than 250 cryptocurrencies with money. With the Crypto.com card, users may access, manage, and spend cryptocurrency anywhere there are Visa ATMs and merchants.
9. Kraken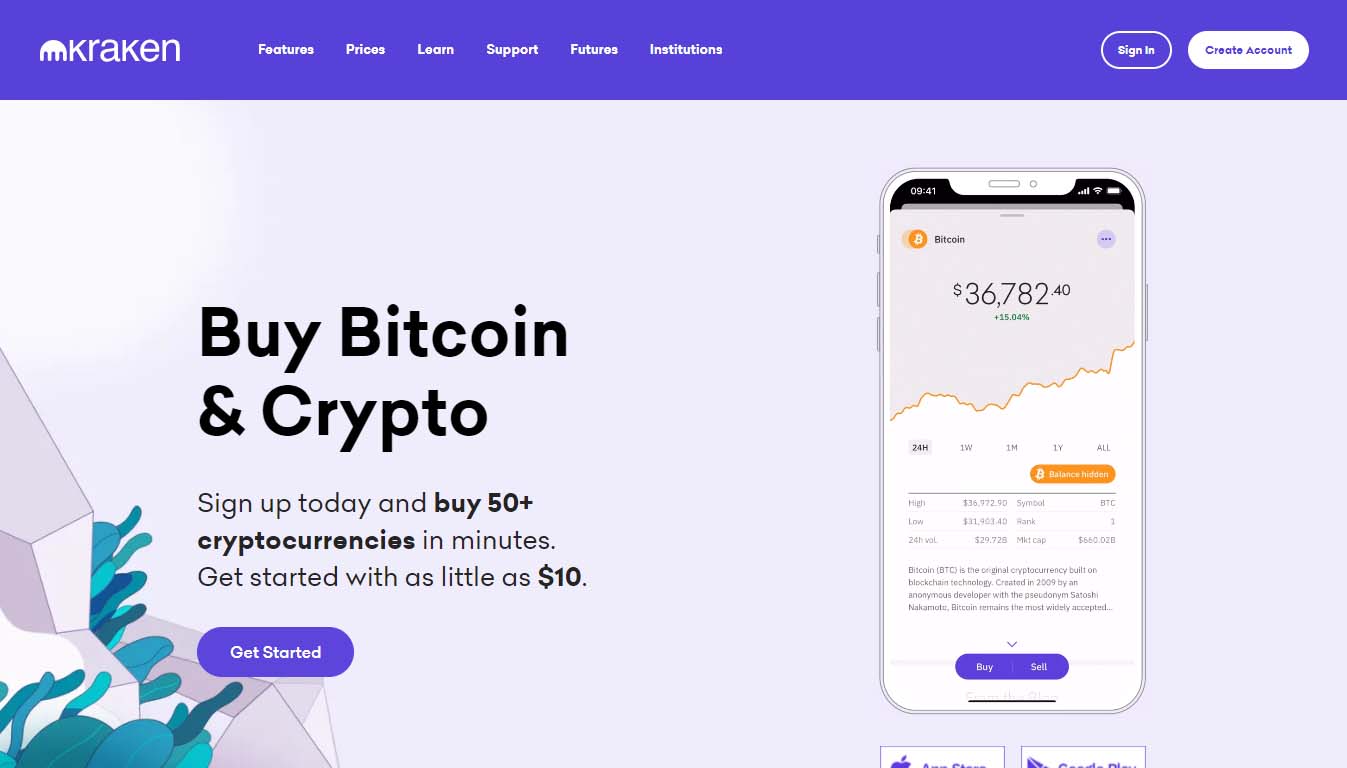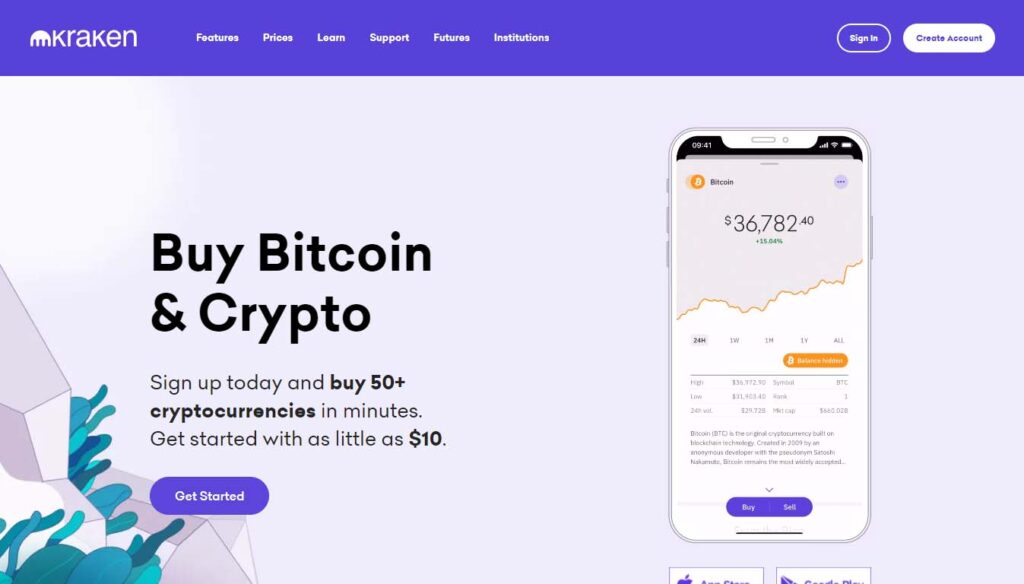 United States-based Kraken has been in business since 2011 and is accessible in 176 countries and 48 US states. The 217 cryptocurrencies supported and listed on this cryptocurrency exchange include the most well-known ones, like BTC.
By daily market transaction volumes, Kraken is one among the top 10 largest cryptocurrency exchanges. Since it has never been compromised, unlike its competitors Coinbase and Binance, it is regarded as being extremely safe to trade on.
10. Coinbase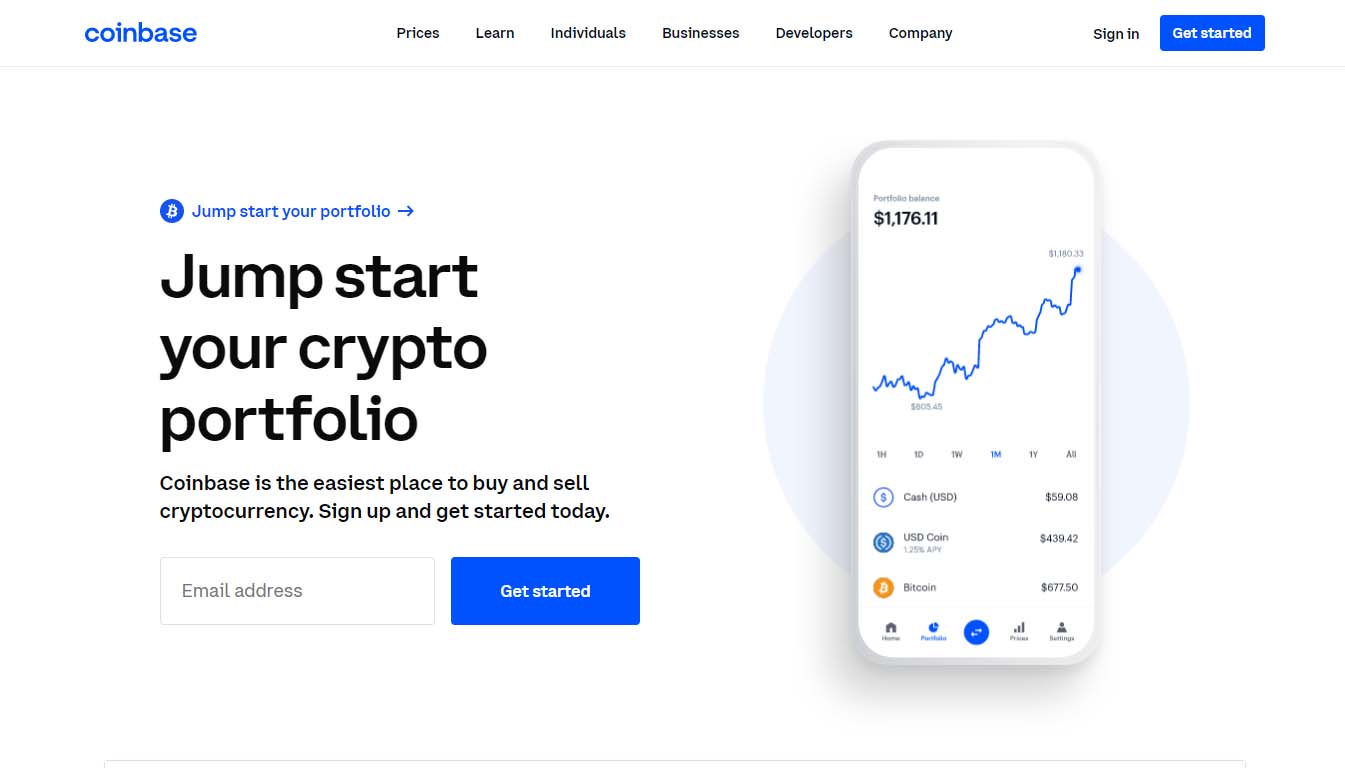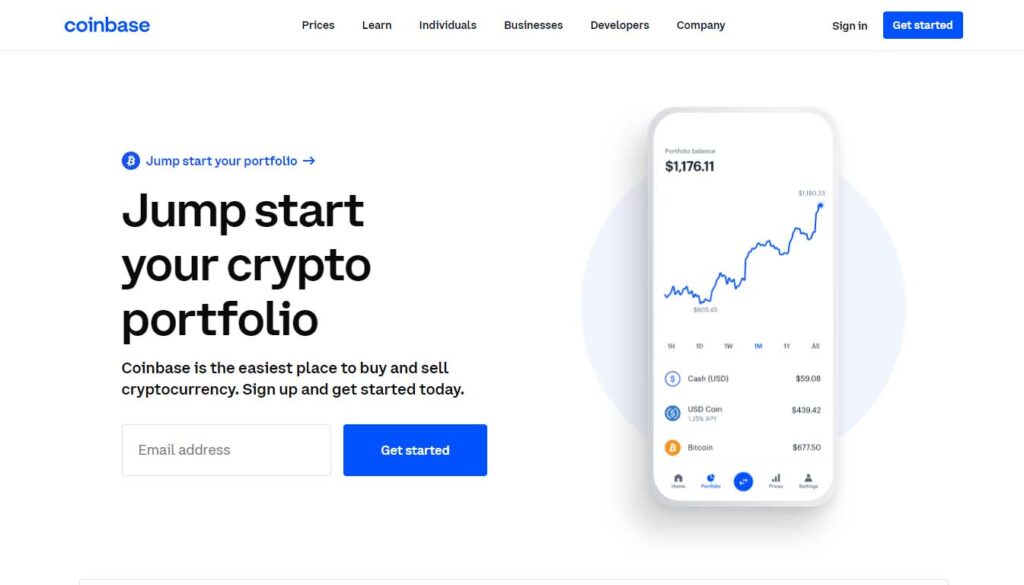 The most well-known cryptocurrency exchange in the US is Coinbase. It was established in 2012, and it has all the necessary licencing and regulations to operate in the United States in more than 40 states and territories.
In the United States and other nations, it is regarded as the one that decreases entrance barriers to cryptocurrency. It offers insured custodial services and is simple to utilise. Numerous cryptocurrencies are supported. Users of the Pro version can trade cryptocurrency for less money by using charting and indicators.
11. CoinSmart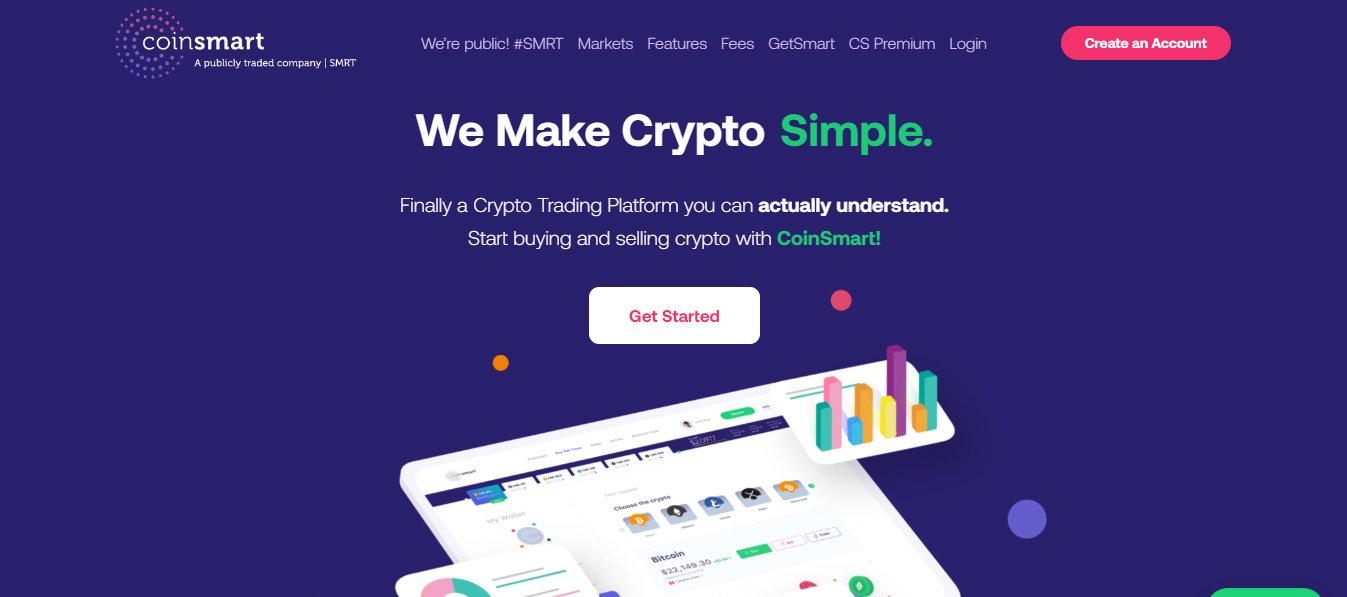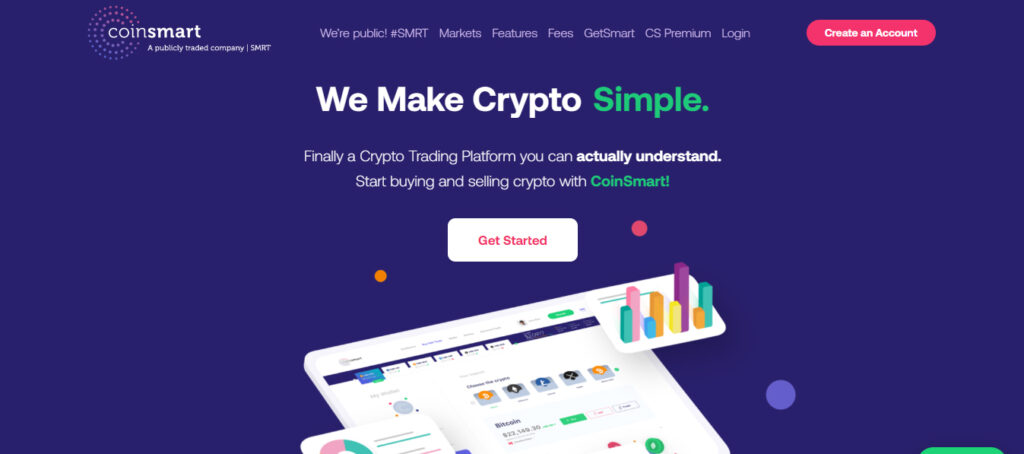 CoinSmart is one of the best marketplaces for Bitcoin trading. It is a Canadian crypto exchange. It provides aid constantly and has a thorough identity verification system in place that can spot phoney birthdates and addresses.
CoinSmart takes advantage of a database that the businesses that collect data have made public. Cold storage is provided to users for each cryptocurrency.
It accepts a wide range of payment methods, including Interac, SEPA, money transfers, and all cryptocurrencies. The same day that the deposits are received, they are added to your account. Cash withdrawal requests are responded to in five business days. The account verifications are completed on the same day.
Conclusion
Your demands determine which crypto exchange is ideal for you. You might require a cryptocurrency exchange that provides competitive rates for moving fiat dollars to your bank account if you are converting Bitcoin to USD or CAD.
You should read our cryptocurrency exchange evaluations to choose the best crypto exchange in terms of trading fees, volumes, and processing fees if you intend to trade cryptocurrencies or simply want to diversify your portfolio with a few different digital assets. I like using Bybit, Kucoin or Binance more than others from the list but you can certainly explore and see which one suits you the most according to your country.