Trading bots are on the rise and in this 3Commas review, we take a look at one such trading bot platform.
3Commas is an online trading platform that offers a suite of tools and strategies. It is made for crypto enthusiasts who want to trade cryptocurrencies without investing too much time.
The platform is designed to make it easier for traders to place trades using technical indicators and other advanced strategies. The platform also helps traders manage their emotions when placing trades. So that they can be more objective about their decisions.
In this 3Commas review, we'll cover all of the important details about this software like its use, features, benefits, downsides, etc.
1. What is 3Commas Trading Bot?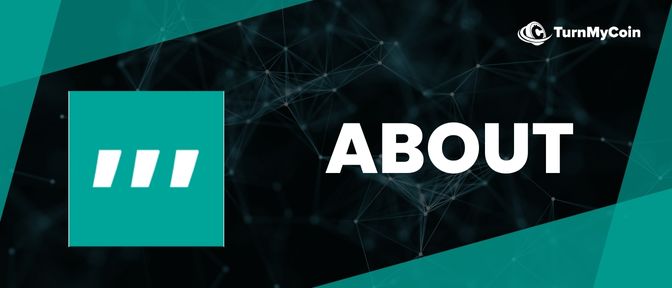 3Commas is a crypto trading bot that allows you to do actions automatically under specific conditions. It has been tested and verified by the users and is highly recommended by the experts.
Bitcoin trading bots are software solutions that automatically buy and sell cryptocurrency on exchanges by following rules and instructions set by the user. 3Commas is one such service, available in the cloud with mobile apps for both Android and iOS. 3Commas is a Bitcoin trading bot available in the cloud and on mobile apps for both Android and iOS.
The service lets you set rules for buying and selling cryptocurrency, such as a certain price point, or when the market goes up or down by a certain percentage. The bot will then automatically buy or sell bitcoin based on these rules, allowing you to make profits without having to watch the market all day long.
2. 3Commas review: Features available on the platform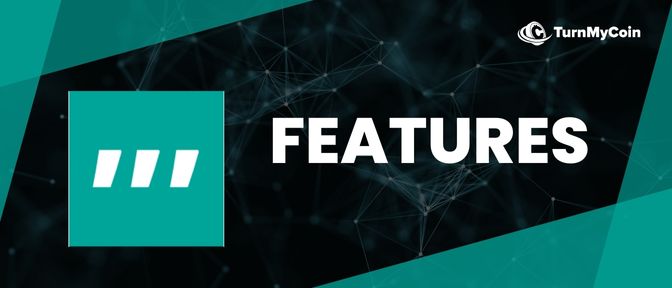 Next on the 3commas review, are the major features available on the platform.
2.1 Smart Trading Feature
3Commas' smart trading feature allows users to trade on multiple crypto exchanges at once. The platform's smart trade feature is combined with the trading view. The trading view enables traders to conduct both buying and selling simultaneously.
It further allows traders to place "limit" orders on several exchanges at once. This happens while providing an order book that shows the best prices across all of the exchanges.
Smart trading is designed to make it easy for traders to buy or sell on multiple exchanges at once while still getting a competitive price. This feature is especially useful for those who are looking to diversify their holdings across multiple trading platforms, but don't want to waste time switching back and forth between them.
The interface is simple enough that even a beginner can use it effectively. However, it also gives experienced traders the tools they need to maximize their profits.
2.2 Dynamic Trading Terminal
The 3Commas platform offers a smooth, intuitive interface for managing exchange accounts and taking advantage of advanced tools for cryptocurrency trading.
3Commas' dynamic terminal provides crypto enthusiasts with an unlimited list of exchanges. They can create orders in large quantities with customized take profit and stop loss settings on high liquidity.
The terminal's interface is designed to be accessible to both experienced traders and newbies.
It becomes easy to set up your very own automated trading strategy without any prior knowledge of programming or programming languages.
2.3 DCA Bot
Dollar cost averaging (DCA) is a strategy that's used by investors to enter the market gradually, spreading out their purchase amount over time.
This feature allows you to set up a DCA bot for your trades and automatically execute a given number of trades at predetermined time intervals.
The bot will then execute your orders based on the current market price, so you don't have to constantly monitor it.
2.4 Grid Bot
Grid bots are automated trading tools that help users auto-invest in a series of cryptocurrencies. Users must select a coin and investment amount and leave the rest to the grid bots.
The grid bot will use a predefined set of rules to determine when to buy and sell each cryptocurrency, based on its own algorithm.
The bot will also tell you when it's done buying and selling, so you can have an idea about when your portfolio is complete (assuming there are no other investments for the bot to make).
Grid bots are used by investors who want to make their money work for them but don't have time to manage their own portfolios.
They're also useful for people who are new to cryptocurrency and aren't sure where to start when it comes to buying coins.
Users must select a coin and investment amount and leave the rest to the grid bots. The process of launching the grid bot is as follows:
the trader selects low-value coins and the amount he or she wants to invest,
then sets the boundaries for the grid bot to buy and sell to achieve a target profit.
Users can also set profit targets for each coin on their grid, or simply let the bot do its thing.
2.5 Options Trading Bot
Option bots are automated programs that simplify the process of options trading by using advanced artificial intelligence algorithms to analyse market factors and act accordingly based on current conditions.
The Option Trading Bot allows you to trade with confidence, knowing your orders are always being executed at the best possible price.
The Option Trading Bot does not rely on human judgement or emotions but instead uses advanced algorithms to ensure all your trades are highly profitable.
3Commas has launched the feature of an options bot for users.
The option trading bot is a tool that allows users to trade options on their own accounts, without the need for any manual intervention. The bot will perform all the necessary calculations and place orders automatically.
2.6 Crypto Signals
The 3commas Crypto Signals feature is one of the best ways to trade crypto markets. Traders follow successful traders and copy their trades, which helps them to make more money.
The 3Commas Crypto Signals feature allows you to copy other traders' successful investments in real time. This means that you can get access to high-quality signals from professional traders at any time.
By copying their trades, you will be able to make a profit from the market without having to worry about making mistakes or missing out on important opportunities.
The alerts are based on technical analysis, news events, and other factors. You can set up rules for alerts like stop loss, take profit or trailing stop loss etc. so that you don't miss any opportunity.
If you want to connect multiple exchanges with 3Commas Crypto Signals feature, then you can do that easily by clicking on the "connect" button under each exchange's name in your dashboard.
2.7 HODL Trading Bot
The 3Commas HODL bot is a type of 3Commas trading bot that helps users handle the technicalities of crypto trading. With this awesome tool, they can build their portfolios at a low cost.
With HODL bots, users can negate any hassle related to their strategy implementation. The 3Commas HODL bot helps you to set up your own strategies and automate your cryptocurrency trading.
The tool provides you with signals on which cryptocurrencies will increase in value over time so that you can invest in them at the right time before they rise in value. This will help you make more money while you sleep at night.
The HODL bot gives users the ability to automatically execute trades based on a pre-defined set of parameters. It doesn't require them to monitor their trades or sit in front of their computer all day waiting for something to happen.
3. Pros and Cons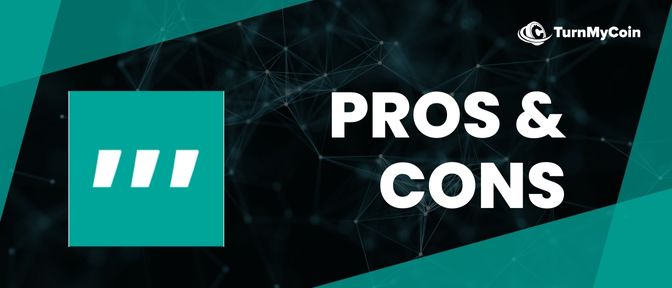 Every product has some pros and cons. In this 3 commas review, let's take a look at the pros and cons.
Pros
3Commas offers a clean, user-friendly interface that is simple to operate. The platform is compatible with many of the most popular cryptocurrency exchanges, including Bittrex and Bitfinex. SmartTrade, crypto bots, and copy trading are available features.
The KYC process is smooth and straightforward, which means you will be able to start trading in no time. The academy is great for beginners who want to learn more about trading and investing. There are mobile apps for all the features and they are very convenient to use.
Cons
One of the 3commas crypto trading bot's biggest drawbacks is that it is not suitable for beginners. Due to the high volatility of cryptocurrencies, and the fact that there are so many different strategies and concepts, it can be difficult for amateur traders with little experience to manage their expectations.
4. 3Commas Review: Security Features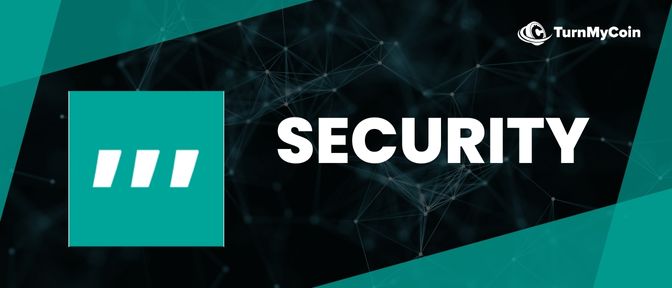 In this part of our 3commas review, let's take a look at security features.
3Commas uses an advanced encryption algorithm, AES-256 bit with a key length of 256 bits. It is a symmetric block cipher that uses a secret key to encrypt and decrypt data. The only way to decrypt the data is by knowing the secret key.
You can set up 2-factor authentication, which means that even if someone has your password. So hackers won't be able to access your account without also having access to the unique code sent to your phone when you log in.
This is a great way to prevent hackers from accessing your account, so if you don't have it yet, go ahead and set it up. 3Commas is a digital asset trading platform that is secure and transparent, with emphasis on user-friendliness and ease of use.
The trading bot's main function is to relay users' trading orders to the exchange, which means it cannot withdraw or transfer actual money.
3 Commas uses API keys to connect with the exchange, which means a user's login information is never shared with them. Username and passwords of users are not automatically stored in the trading site's database.
3Commas keeps its methods transparent and does not use any cache system that could result in the exploitation of users.
5. 3Commas Pricing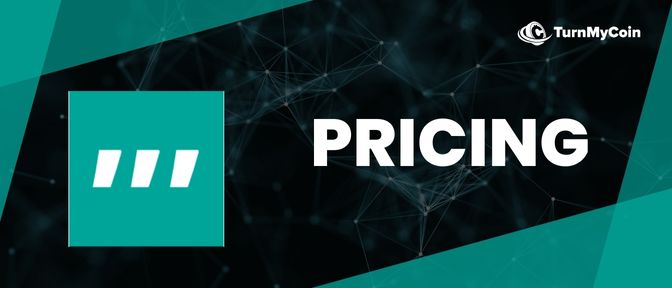 At 3Commas, they offer 4 different subscription levels.
A free forever plan which allows you to create Grid Bot, Options Bot, DCA Bot, ActiveSmart Trade, and Unlimited Scalper Terminal.
The Light Plan is $8/month (annual payment) and includes a trading terminal with concurrent take profit and stop loss orders. You can also use our advanced trading tools to create custom signals, simple bots, and short and long algorithms.
The Advanced Plan is $20/month (annual payment) and includes everything in the Starter Plan. Including Trading View custom signals, simple bots, short and long algorithms, and view/copy bots.
Conclusion- 3Commas Review
In conclusion, we can say that the 3Commas platform is a powerful tool for traders who hold assets on multiple exchanges. It allows one to place different kinds of trades on different exchanges at the same time with a single system.
This means that a trader can place an order to buy BTC on Binance, Coinbase, and Kraken at the same time—without having to do it separately. You should start off with the free plan and if you like it, sign up for the premium one.