Introduction
If you are up-to-date with world events, you surely would have heard about crypto giant Binance. Here in this article, we learn How to create an account at Binance for both Desktop & Mobile users.
Binance is one of the leading crypto trading platforms that has simplified the entire crypto ecosystem. Among all the crypto exchange platforms, Binance is the top-rated platform with high-security standards, unique features, and a user-friendly interface. Recently it has also launched its own feature-rich NFT marketplace which is currently among the top NFT marketplaces.
Being a newbie in the crypto and NFT space, opening an account on platforms like Binance becomes a tough nut to crack.
That is why today we are here with a complete guide on creating an account on Binance. Stay with us till the end and learn to register your Binance account in just a few simple steps.
An Introduction To Binance
Generating over $7.7 trillion in volume in 2021, Binance became the largest cryptocurrency exchange platform. Founded by Changpeng Zhao in 2017, Binance slowly climbed the ladder of success and made itself a prominent name in the crypto space.
One of the reasons behind its success is its user-friendly interface, advanced security, and other notable features. As per the market survey, Binance is a popular crypto trading platform for experienced crypto investors and traders.
It allows the trade of over 65 cryptocurrencies for US customers and if you are outside the U.S you have even more options. For its global users, the platform offers trading in over 365 cryptocurrencies. The best thing about Binance is that it has comparatively low trading fees which save you from paying high fees.
The most advantageous feature about Binance is that you get a wide range of trading options and order types. The platform offers peer-to-peer trading, margin trading, and spot trading. Additionally, it also offers you several order types including a market order, limits order, stop-limit order, stop market order, and post-only order.
As of October 2021, Binance has over 28.6 million users and is one of the most credible crypto exchange platforms in the world.
What Do You Need To Create An Account On Binance?
Before moving forward with the steps to create an account on Binance, let us learn about the documents you need to do so. Click here to register at Binance.
The majority of the crypto exchange platforms and NFT marketplaces require your personal identification details for KYC purposes. The platform will ask you to enter the details as well as provide photographs of the same.
Therefore, you must have the following documents ready beforehand.
Passport
Driver's License
Residence Permit
The documents vary as per your country, the above are as per the United Kingdoms.
How To Create Your Account On Binance Desktop Version?
How To Create Your Account On Binance Desktop Version?
You will have to follow the same process as above to create your account on Binance and complete the KYC process. The only difference is that instead of downloading the app, you will have to visit the official Binance website and start the Sign-Up process from there. You will find the Sign Up option on the Home/Main page of the Binance website.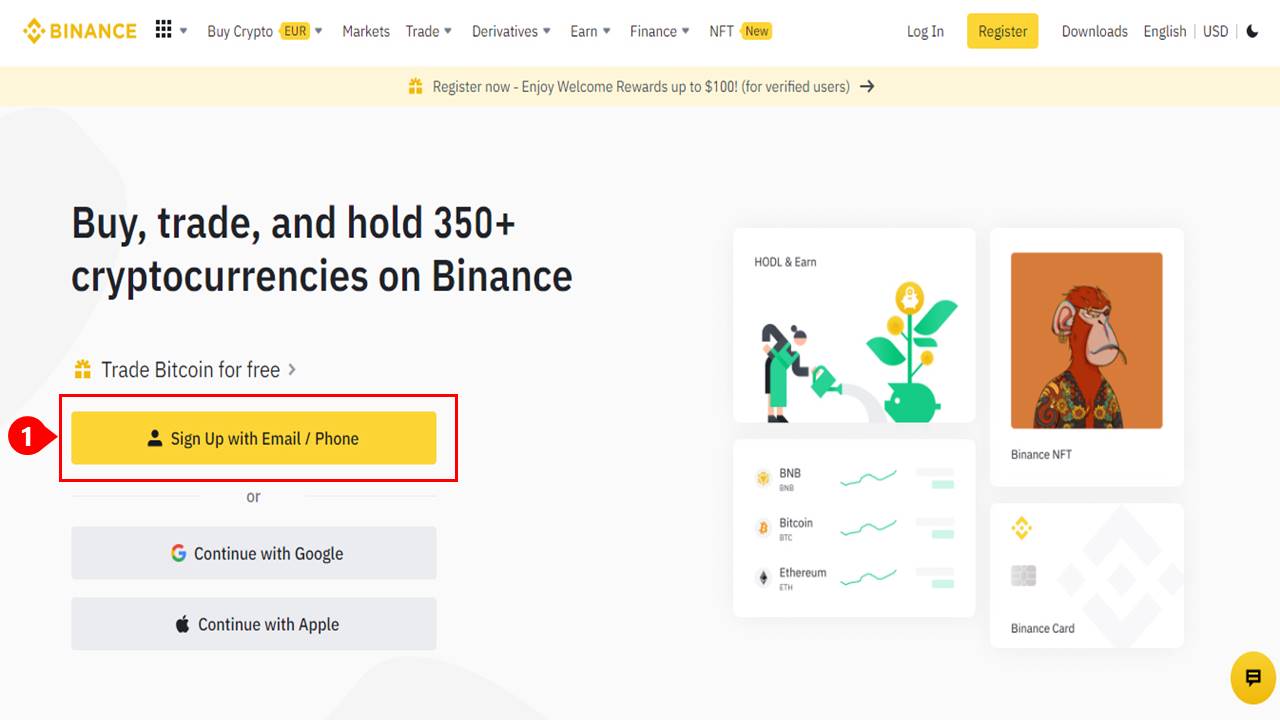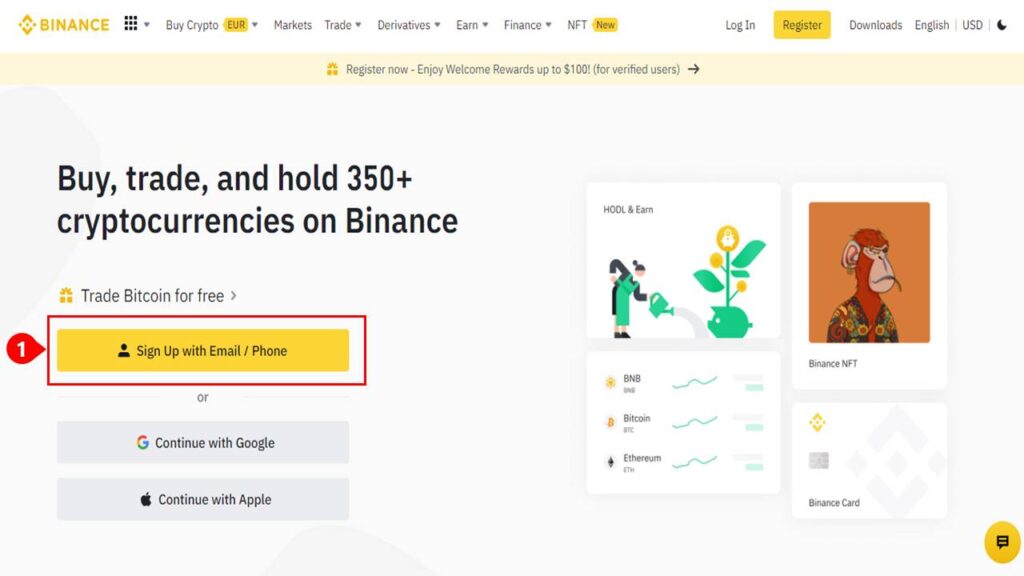 Once done, you have to send input your Email address and password for creating a new account with Binance.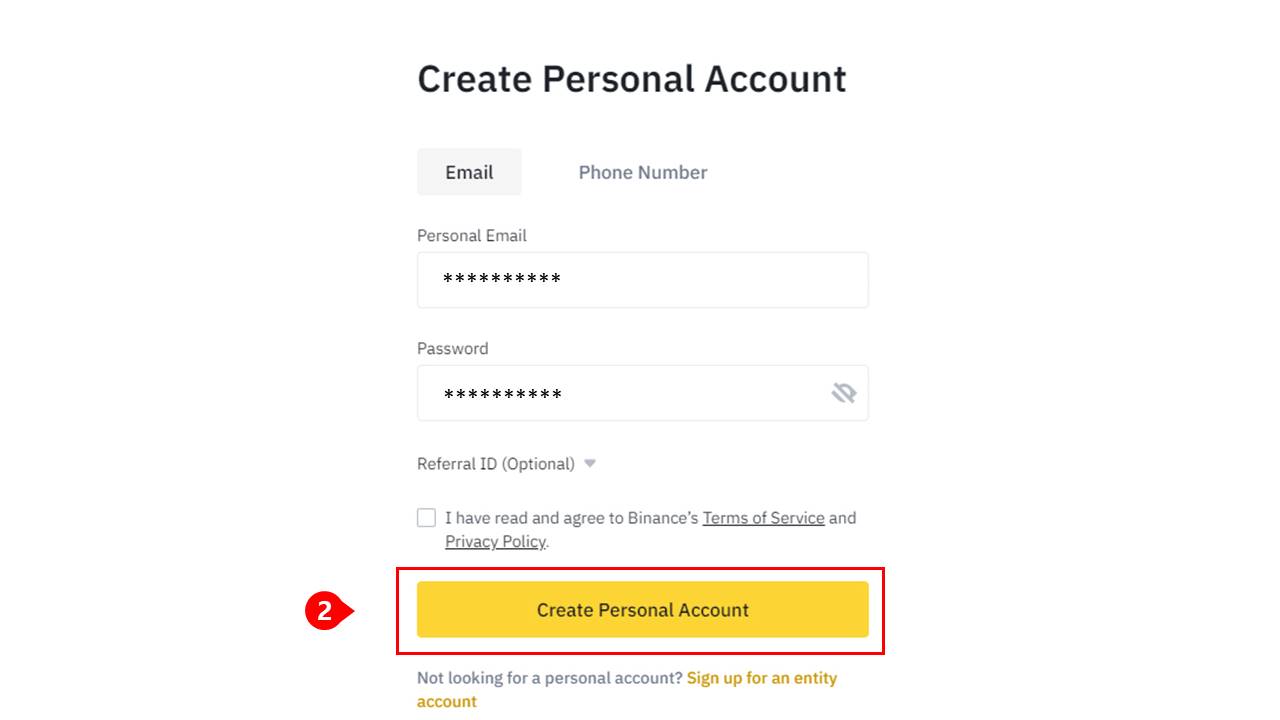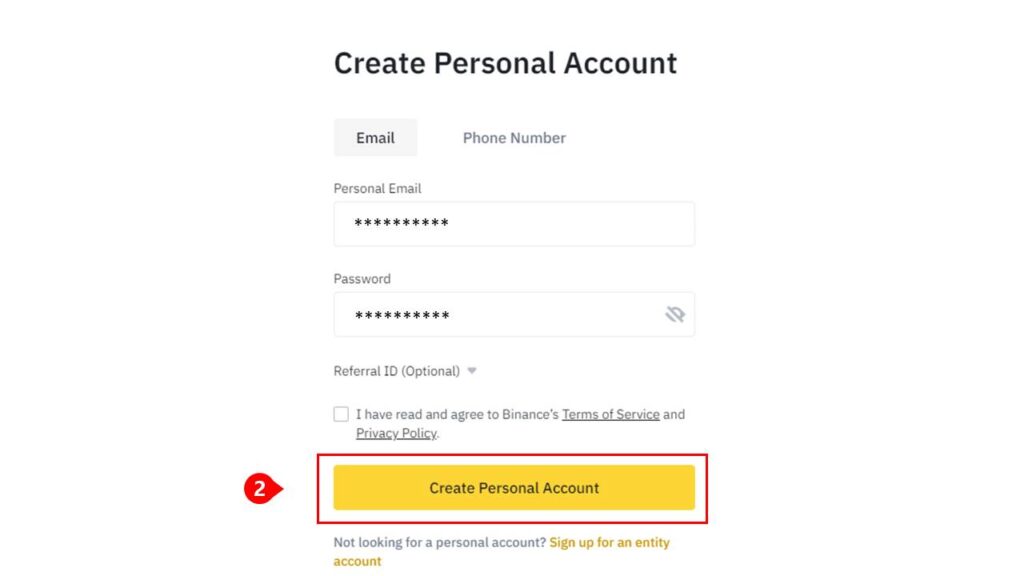 Binance then sends you an email on the address you just used with the verification code. Enter this verification code to proceed further.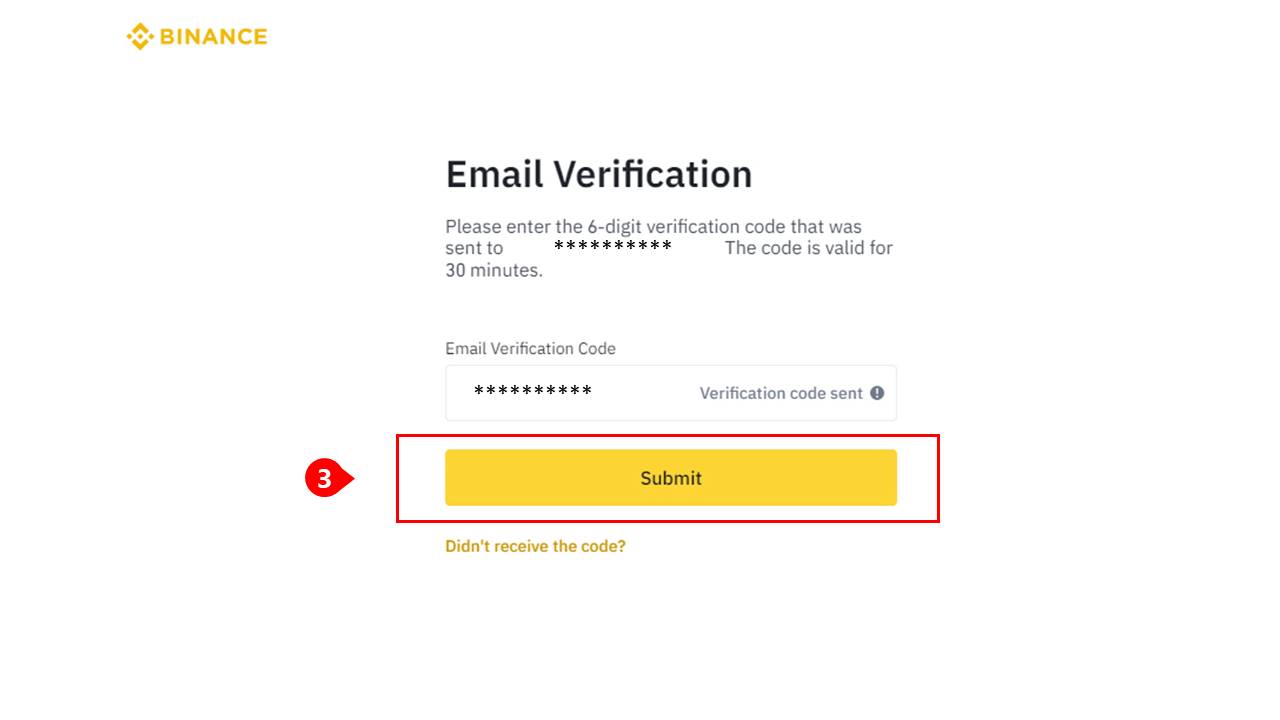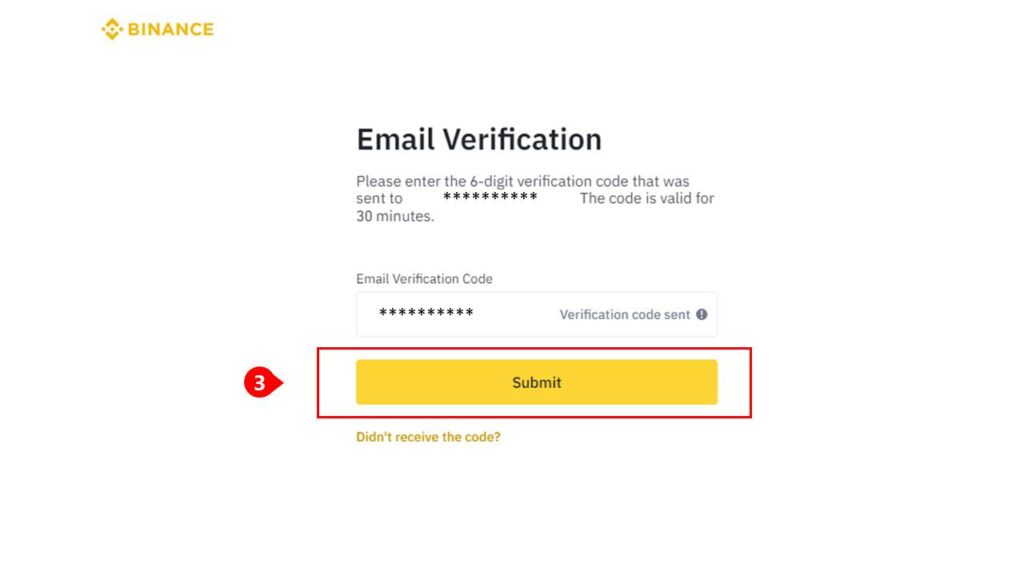 Your account is now created and you will receive an email about it on your registered email address. But there's a bit more to be done as you now have to verify your account.
Once you proceed further, you will see a screen like the one below. And you have to click the "Verify Now" button.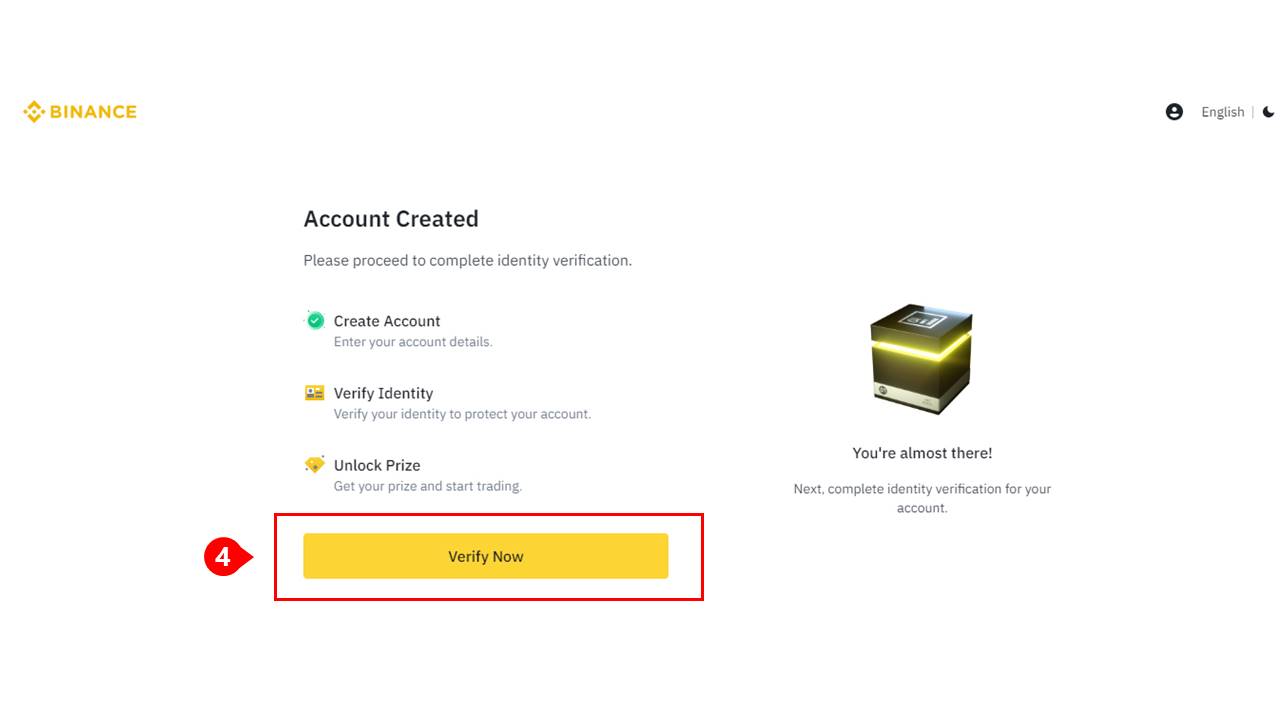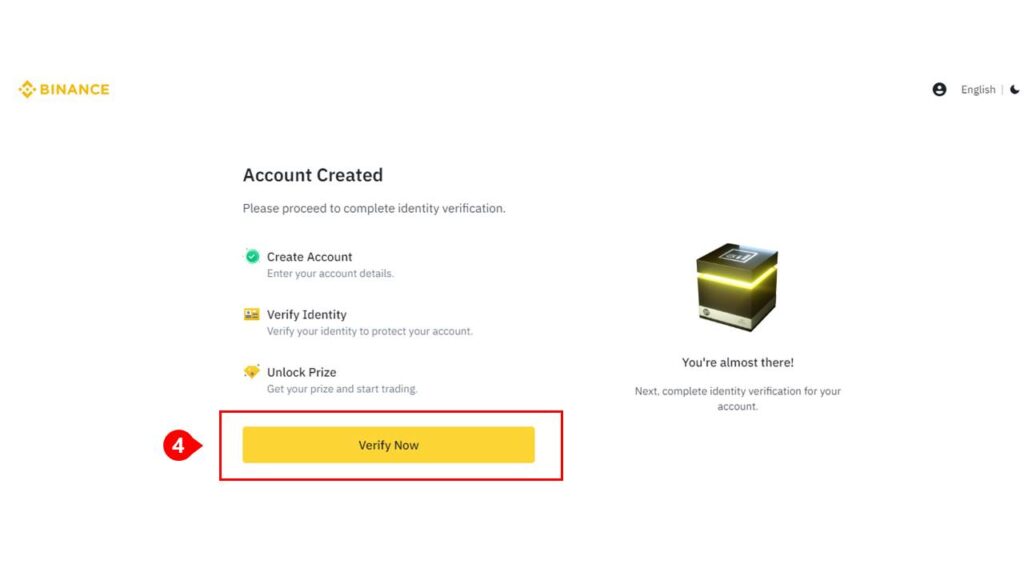 Now depending upon the location, the system detects your country and you will have to submit documents according to your nationality. Please keep them ready for the next step.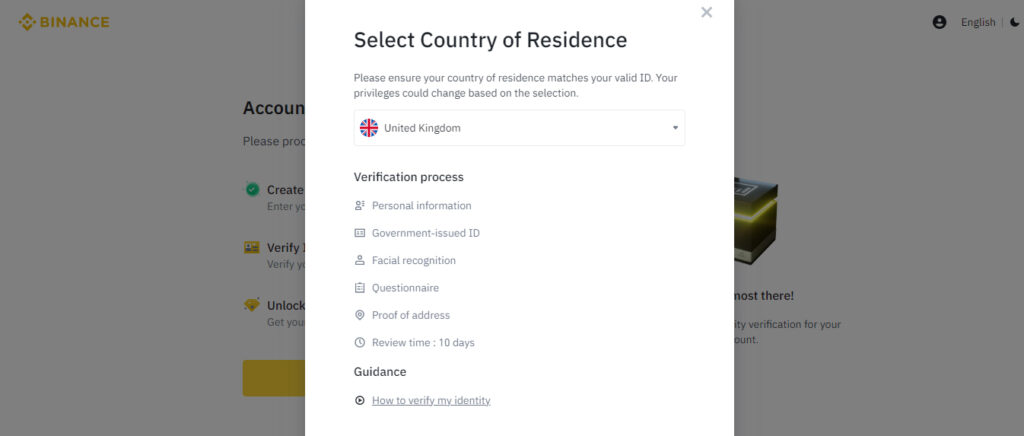 In order to verify yourself, you have to enter your name and date of birth as shown below.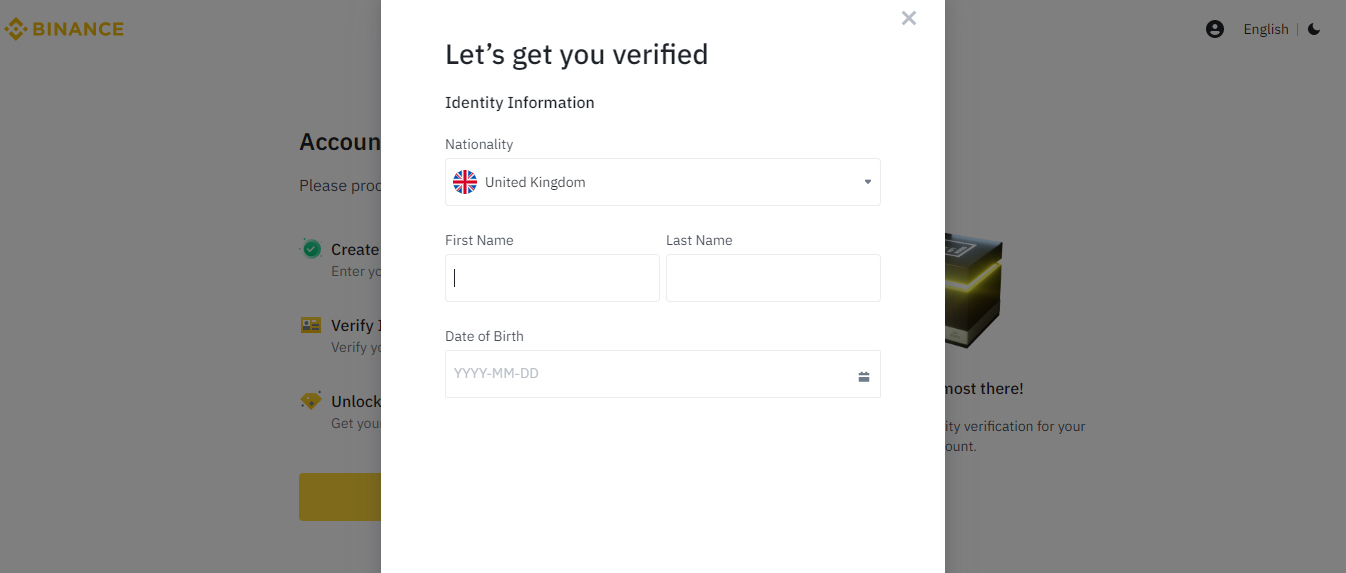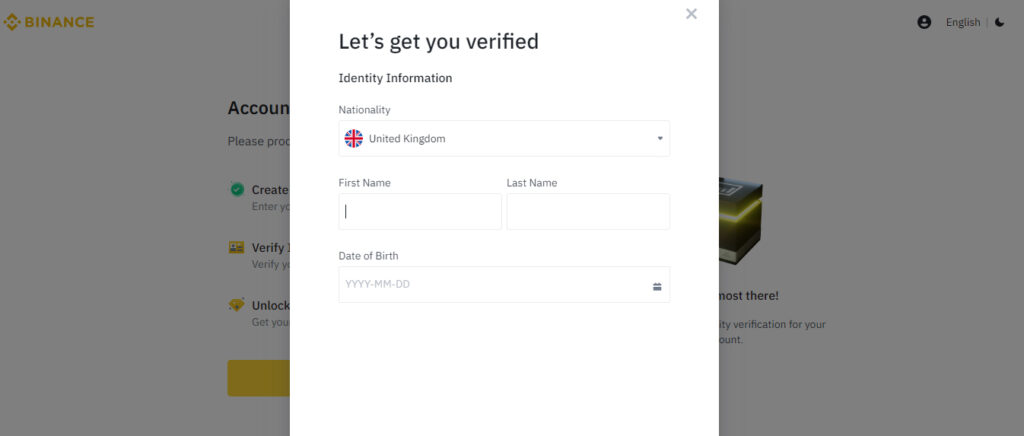 Once you proceed further, Binance will ask you to install the Binance App on your phone to verify your identity.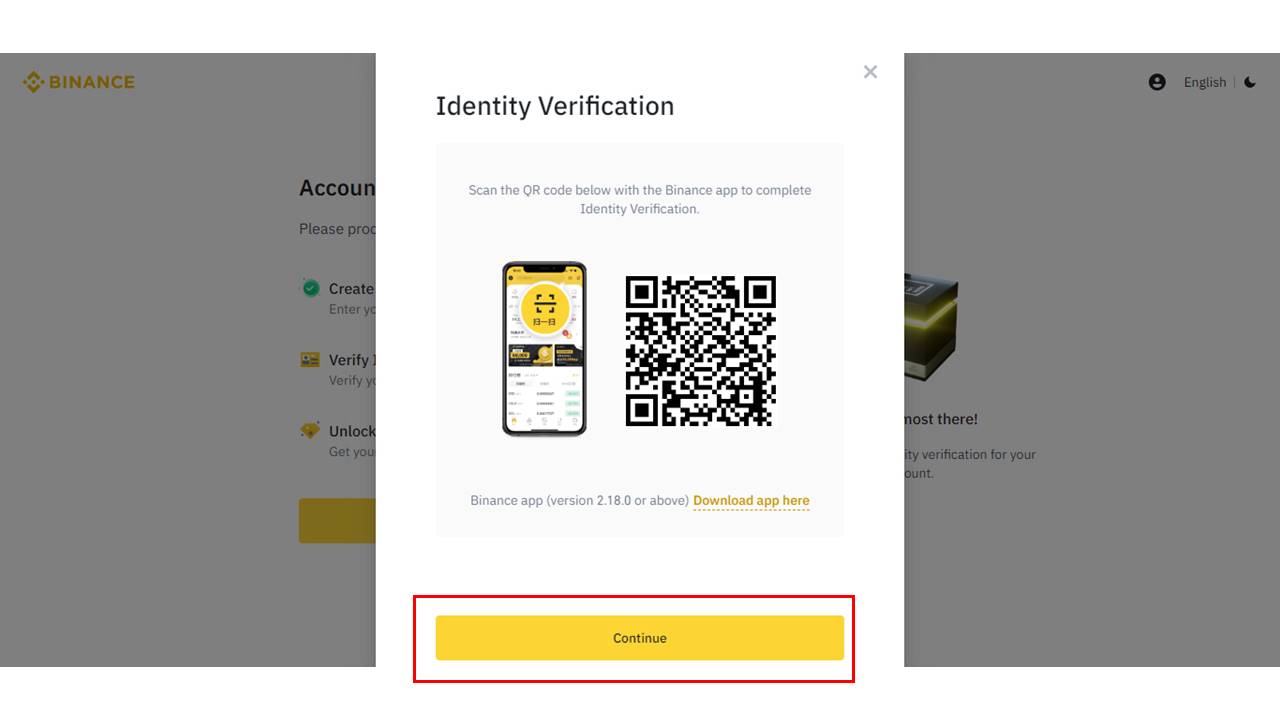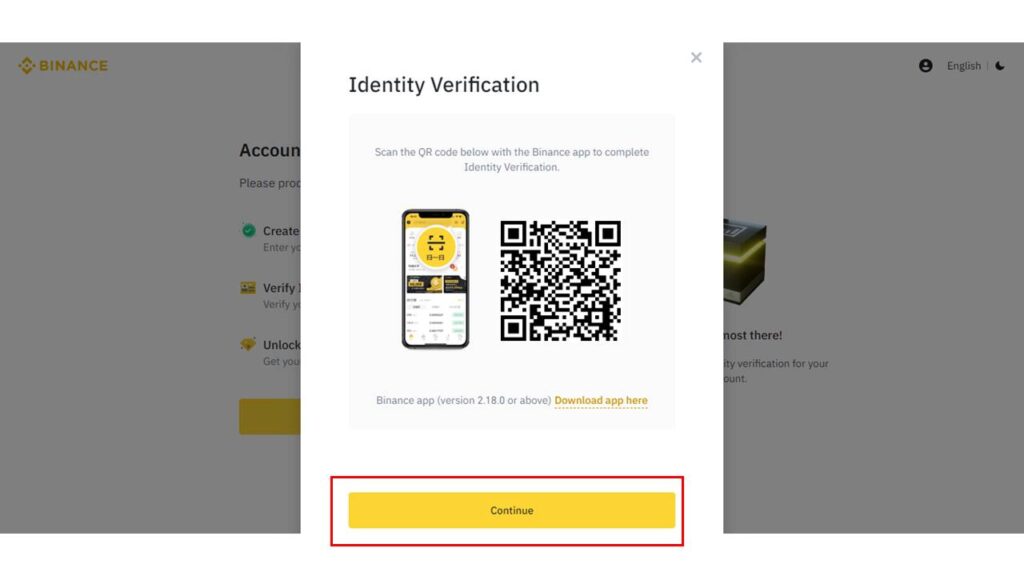 After you install the Binance Application, make sure you are not registering again. As shown in the picture above you have to scan the QR code on your computer from your mobile so that your account doesn't get duplicated.
You can then move to the next screen on your mobile. Here you have to attach documents that were mentioned above.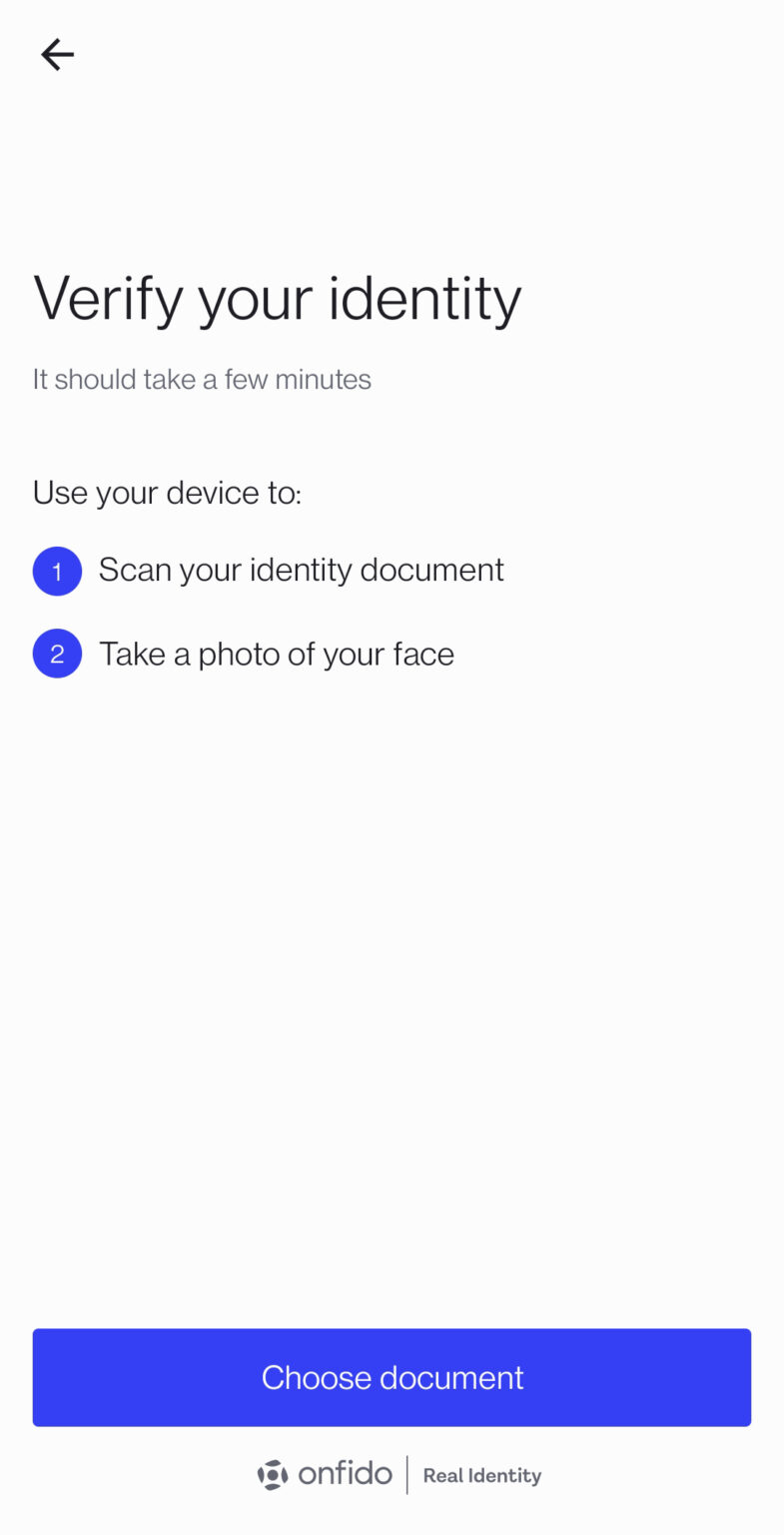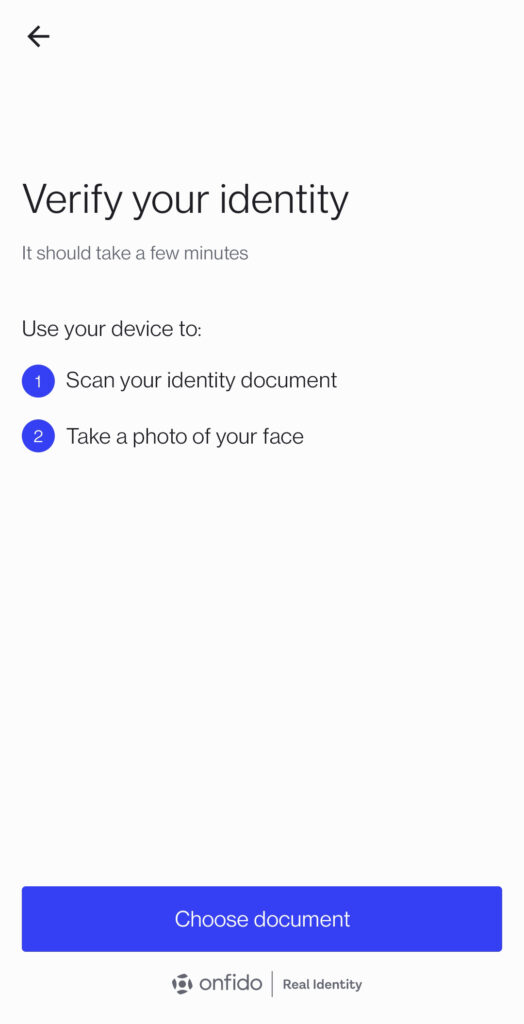 Accordingly attach the documents.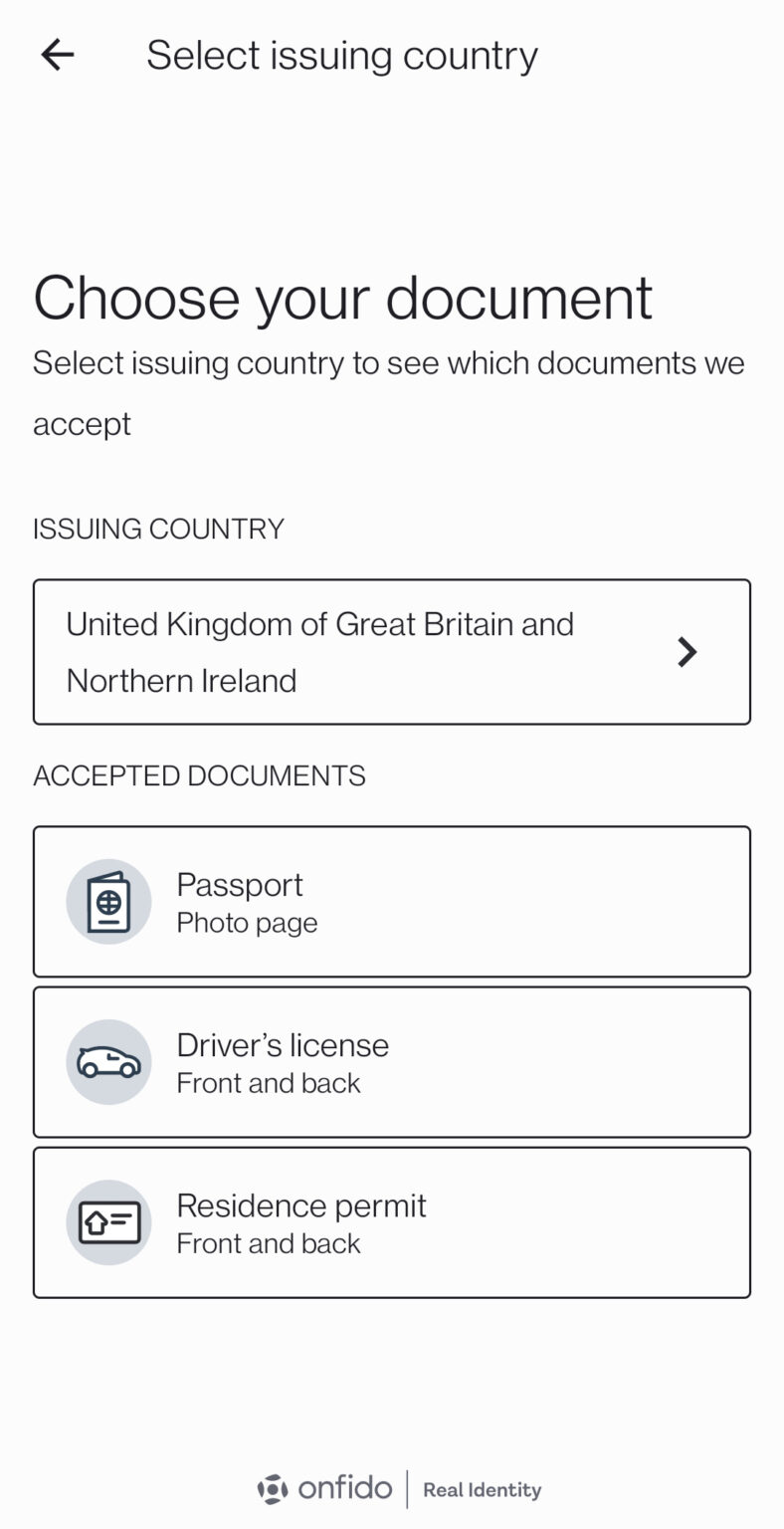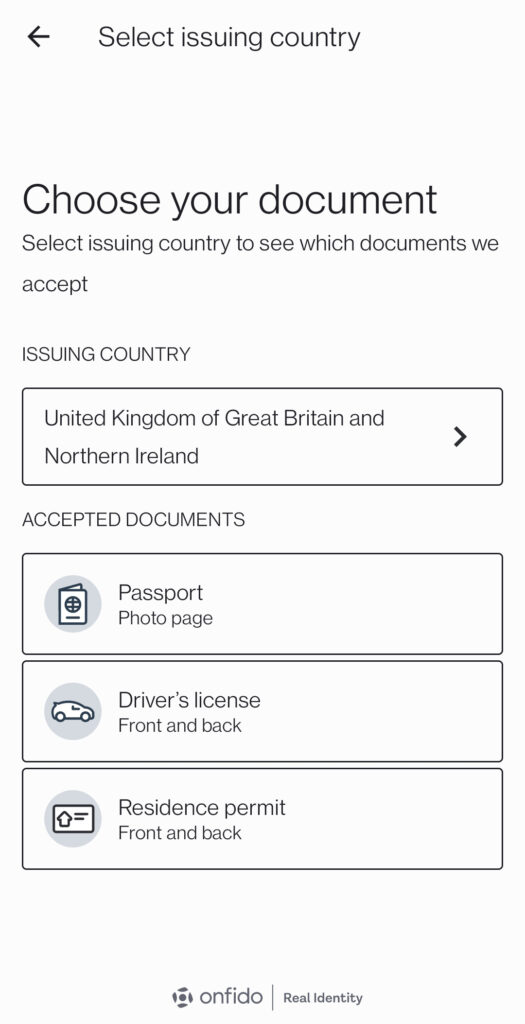 Once you are done with attaching your documents including your selfie. The system takes few minutes to 2 days. In my experience most registrations happen within few minutes.
And there, you have your Binance account setup. Similar to the Desktop account creation, you can install the app on your Mobile. Here are the steps involved, the process is completely similar.
How To Create An Account On Binance Mobile App?
You can easily Sign Up on the Binance app using your email id. If you have iPhone, you can even use your Apple id to create an account at Binance.
Follow the steps below to create your Binance account on Binance mobile app.
Open Play Store and download the Binance app
Install the app on your phone
Once it's installed, open the app.
The app will open with the page "Welcome to Binance"
You will find two options on this page – Sign Up and Log In
As you are creating the account for the first time, click on Sign Up.
Then enter your correct email id and confirm the Sign Up process.
On the next page, you will have to enter your country name.
Choose your country of residence from the options and click on Confirm button.
On the next page click on Create Personal Account
On the next screen, click Next after entering your email address and password.
Then towards the bottom of the screen, select Yes or No to accept or decline to receive Binance updates.
A security check screen can appear. Slide the lock into position to finish it.
Now look in your mailbox for the email verification code from Binance. It should be copied and pasted into the Email Verification Code box. Next, click.
If prompted, select Enable to let Binance use biometric authentication.
Now, enter your phone number and tap next
On the next screen click on Verify Now to proceed to complete the KYC verification process.
How To Complete The KYC Verification Process?
Complete the Identity Information sections accurately, then click Continue.
Fill in the blanks with your home address, zip code, and city name. Next, click Continue.
The document selection page comes next. To get a list of more accepted documents, tap Other Documents.
Tap Continue after picking one of the documents from the list.
Make sure your camera captures all angles if the chosen document type requires scanning. Then stay away from dimly lit areas.
If not, type the ID number into the appropriate field. Select Continue.
The app will direct you to the facial recognition stage after this stage is successful. Click Start Verification.
At times, the AI can ask you to grin, blink, or tilt your head. Pay close attention to these directions.
At this point, take off your cap and glasses, and don't use a camera filter.
Place your smartphone vertically upright and make sure the space is sufficiently lit.
For better results, you might even ask someone to assist you with the back camera.
If face verification is successful, you will see an automated success message on the next page.
Conclusion
Usually, Binance approves your KYC within minutes. However, if they find any anomaly in your details, your approval might get stuck. In case Binance rejects your KYC, look where you went wrong and try again with the correct details and documents.
Do not stop at just creating the account and completing the KYC verification. Explore the features and services offered by Binance and try to make the best use of them.