Dear Reader, as a blogger, I may earn a small affiliate commission from this blog without any additional cost to you. This helps me keep the blog updated and running. However, the information provided on this blog is unbiased as I make sure only quality information is provided to the readers.
Introduction
Bybit is a relatively new Cryptocurrency exchange – established in 2018 – with more than 3 million registered users as of now. Bybit thrives on a user-centric ethos and a plethora of supported coins. They claim to have committed themselves to creating a transparent, fair, and efficient crypto exchange environment. This article on Bybit review is specifically for new investors to understand the Exchange more.
The founding team of Bybit consists of forex experts, investment banking professionals, crypto enthusiasts, and experienced financial personnel, who claim to have secured a safe and innovative platform for all.
Bybit listens to customers and their filiopietistic complaints – comparing it to other exchanges – to improve their platform constantly.
What is Bybit?
Bybit is a smart crypto trading platform, which lets you set "take profit" and "stop-loss" at entry, send you strategy alerts, and have easy order adjustment features. Being one of the fastest-growing crypto exchanges, Bybit has a significant market share and with best-in-class market depth, trades are satisfied with minimal price action.
Bybit also offers HD cold wallets to safeguard your tokens most securely in addition to a transparent dual-price mechanism and ultra-fast engine. Whether you are a crypto expert or just an enthusiast, 99.9% uptime and 24/7 customer support are there to make peace with your requirements.
Bybit is a Singapore-based platform for crypto tokens and is not FCA approved. Which is a major ground for distrust and has been pushed to shut its operation down in the UK. It also shares personal and financial user data with third parties for promotional purposes.
Ben Zhou founded Bybit in 2018 -realising the potential of cryptocurrencies in near future – with experienced Forex traders and finance professionals associated with Alibaba, Morgan Stanley, and other major companies. Bybit was many things, but not wrong about the crypto boom.
Does Bybit compare with other prominent crypto exchanges like FTX and Binance? This article is all about answering that.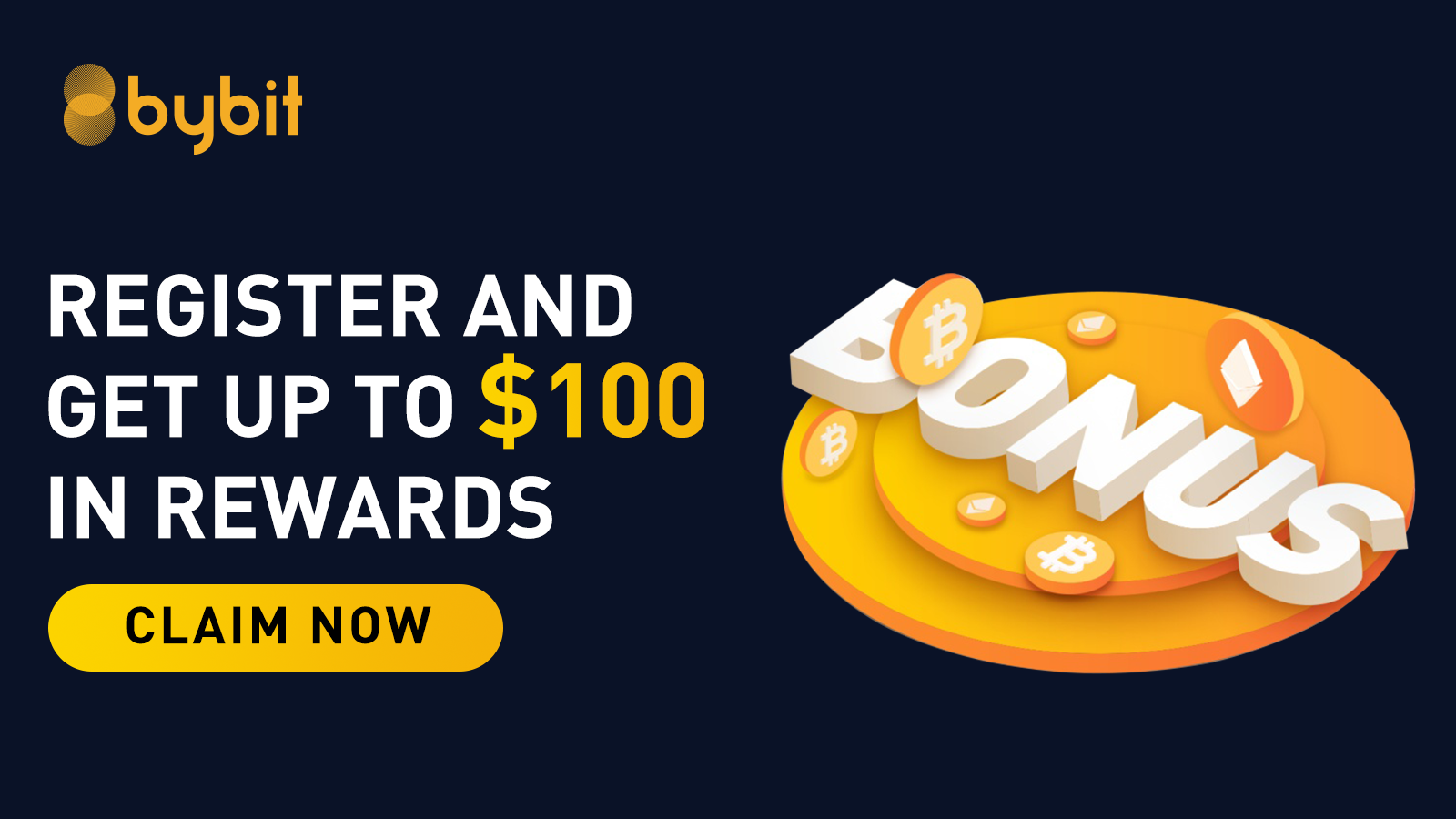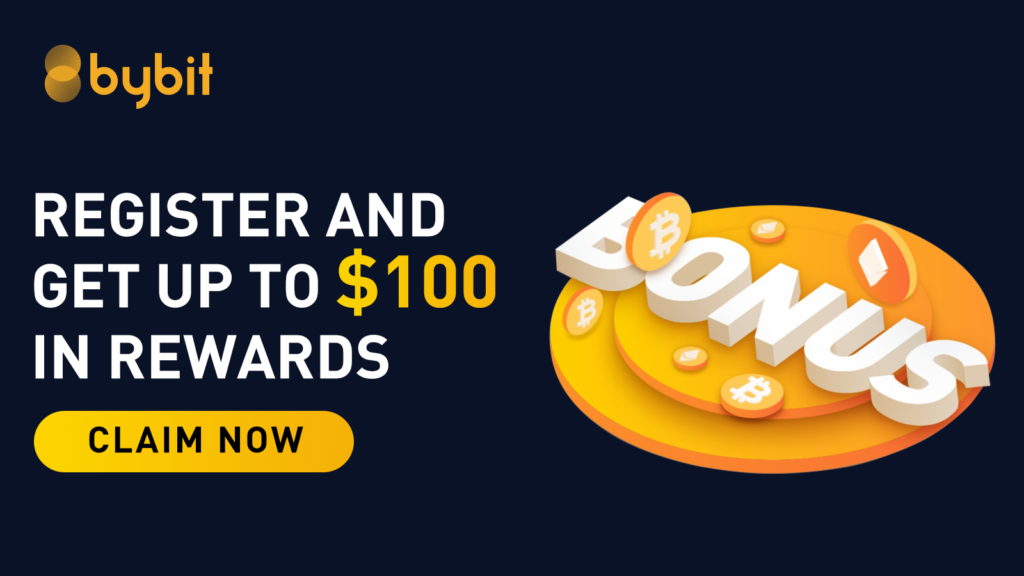 How Bybit Works?
Bybit works just like any other crypto wallet. It just lets you use their platform to buy and sell cryptocurrency tokens that you already have or you have the funds to trade.
Bybit doesn't require Know Your Customer (KYC) to open accounts, only having an email and phone number is ample enough to get started. However, in order to transact at the exchange you have to provide KYC details. The procedure for registration & verification is mentioned in the FAQs section at the end of this article.
Bybit Review: Trading options & Products
While you can spot trade with Bybit, it's not the first preference for veteran traders as it's not designed for it exclusively.
You can take benefit of the 100x maximum leverage that Bybit offers. But it's not available for retail traders as they can potentially lose money while on leverage. Leveraging is borrowing money from your crypto exchange.
Depending on the trade setup you are going for (long or short), you can place two kinds of orders with Bybit, namely, Limit and Market orders.
Limit orders are where you announce a price before placing the order.
Market orders are no control orders. You buy or sell with the market price at that moment and is you fulfil your wish straight away.
Products Offered
Bybit offers various products to its users like:
Dual Asset Mining,
DeFi Mining, and
Launchpool
Derivatives like USDT perpetual, Inverse perpetual and Inverse Futures
Bybit Review: Security
It is a very safe Centralized Exchange. The team put has put in a lot of effort in assuring high level of security for its users. Being a Centralized Exchanges it is inherently more vulnerable than Decentralized Exchanges. However, it has made sure that its security is of top notch as per the industry standards. And this certainly is one of the reasons for it's exceptional growth over the years.
Bybit is so secure due to the undermentioned factors:
Cold Storages
Bybit stores 100% of user funds in cold storage facilities, whereas other exchanges utilize a hot storage system – accessible through the internet – to secure customer funds. With the cold storage approach, the proceedings may take time, but your funds stay safe within their facility. They assign hardware addresses to each user to transact through cold storage. As long as you are keeping your credentials safe, there shouldn't be a major security issue with your funds.
Bybit employees manually review every withdrawal request thrice a day. So, you might have to wait for several hours before they process your request. However, that's only to keep malicious pretenders out.
Employee Verification and Zero-Trust Approach
Every Bybit employee needs to go through meticulous background verification and security training to minimize the internal risks. Internal architectures are used to apply software lifecycle managements by Bybit to safeguard your sessions.
Additionally, Expert cybersecurity consultants carry out penetration testing regularly to ensure every potential vulnerability is covered.
White Hat Hackers
A bounty program encourages white hat hackers to test their skills on the Bybit platform to cap up all the details that their internal team might've missed.
Two-Factor Authentication
On the customer level, Bybit considers two-factor authentication. You don't need to authenticate twice to open an account. Moreover, you don't even need to even submit KYC. But, when resetting your password, changing security settings, and withdrawing funds, you need to go through a combination of two-factor authentication of your choice.
Bybit Review: Number of Listed Cryptocurrencies & Fiats supported
Inspite of Bybit being a relatively new exchange. It is quite impressive to note that it has listed a fair amount of cryptocurrency projects on its platform. It boast a listing of over 110 cryptocurrencies including Bitcoin and Ethereum.
Bybit doesn't really support many Fiat currencies compared to its competitors. It supports a total of 6 fiat currencies namely USD, EUR, GBP, AUD, CAD, AED. This is one area where Bybit can really put in some effort and cater to more users globally.
Bybit Review: Liquidity & Number of Users
For any good cryptocurrency exchange it is very important to maintain good liquidity. Liquidity in simple words, is the ability of the exchange to conclude a transaction as quickly as possible at a given rate. The higher the liquidity, better it is for the investors. As the investors would not have to wait for their orders to complete at a given price.
Let's talk about Number of Users now. Imagine a market place where there is high liquidity but there are only few sellers or buyers. These buyers or sellers can control the price and make sure that the purchase or sale happens at their dictated price. Well, yet again that is not good for noob investors. A higher number of users on an exchange is more preferable.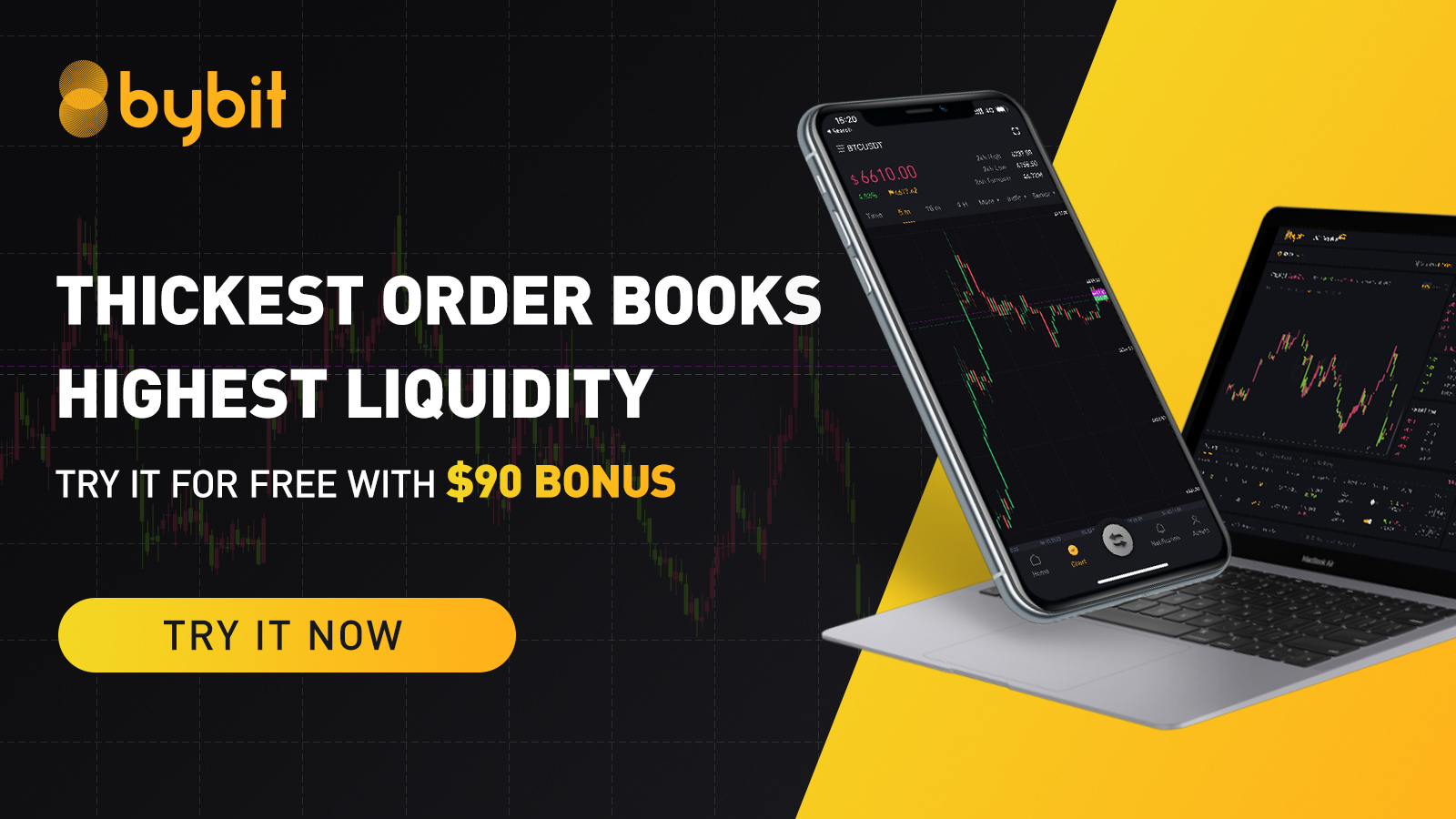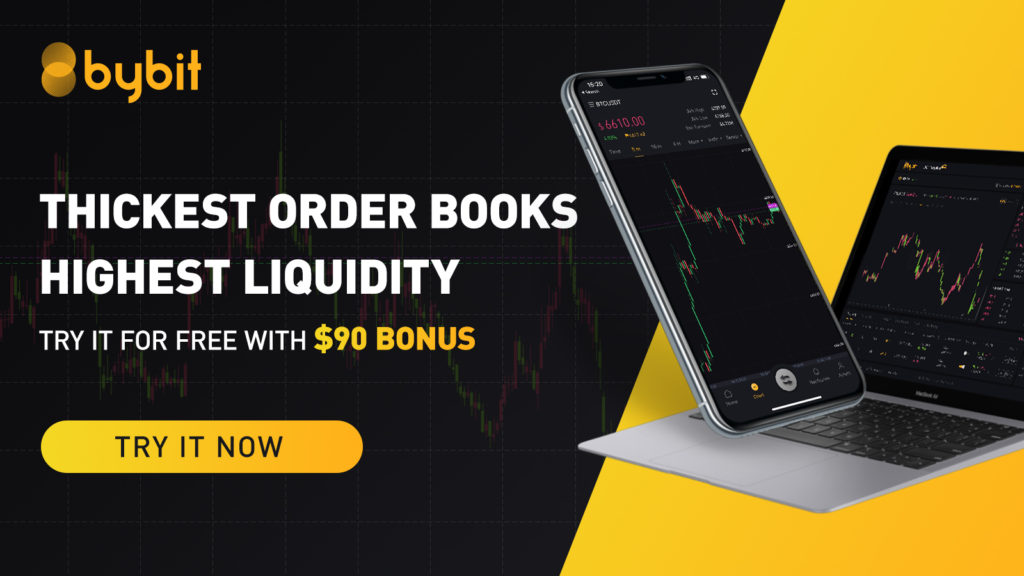 As far as Bybit is concerned, it enjoys a handsome Liquidity and around 3 million users on it's platform. Both these factors are good for investors.
Is Bybit Safe?
As a cryptocurrency exchange, Bybit is quite safe to operate. It employes a two-factor authentication on the customer level to verify withdrawals and account changes in addition to storing all of the client funds in cold storage facilities. Bybit employees individually screen every withdrawal request of client funds just to be on the safe side.
Bybit has a reward program for ethical hackers to identify any bugs on the system and verify the background information of each of its employees.
Moreover, Bybit CEO claims that every crypto platform will fall prey to attackers because of their fundamental centralized nature. However, Bybit takes security more seriously than average crypto exchanges.
Let's look at how Bybit claims to keep you and your funds safe from cyber attackers.
Advantages of using Bybit
Bybit is constantly pushing its crypto platform as one of the most user-friendly ones out there to anchor its spot among the giants like Binance. If you are contemplating getting the first crypto experience, you should first take a look at why Bybit is being considered by 3 million users worldwide.
Smart Exchange
Bybit is constantly modifying its system. As a result, they are following user inputs and expert opinions to be the best-in-class. A 100K TPS smart crypto engine runs their platform to fulfil your trading requests in no time. As a result, one is able to limit their profits and losses to minimize the risks.
Moreover, their market depth and uptime of 99.9% is also higher than the competitors. What it means is, you can execute trades faster. As a result, there is a minimal price difference between what you see and what you place your orders with.
Bybit is pretty considerate in its pricing aspects, offering a dual-price mechanism to ensure minimal discrepancies in liquidation.
If you enjoy High-frequency trading, their lightning-fast API will not disappoint you. Moreover, it refreshes market data every 20mS.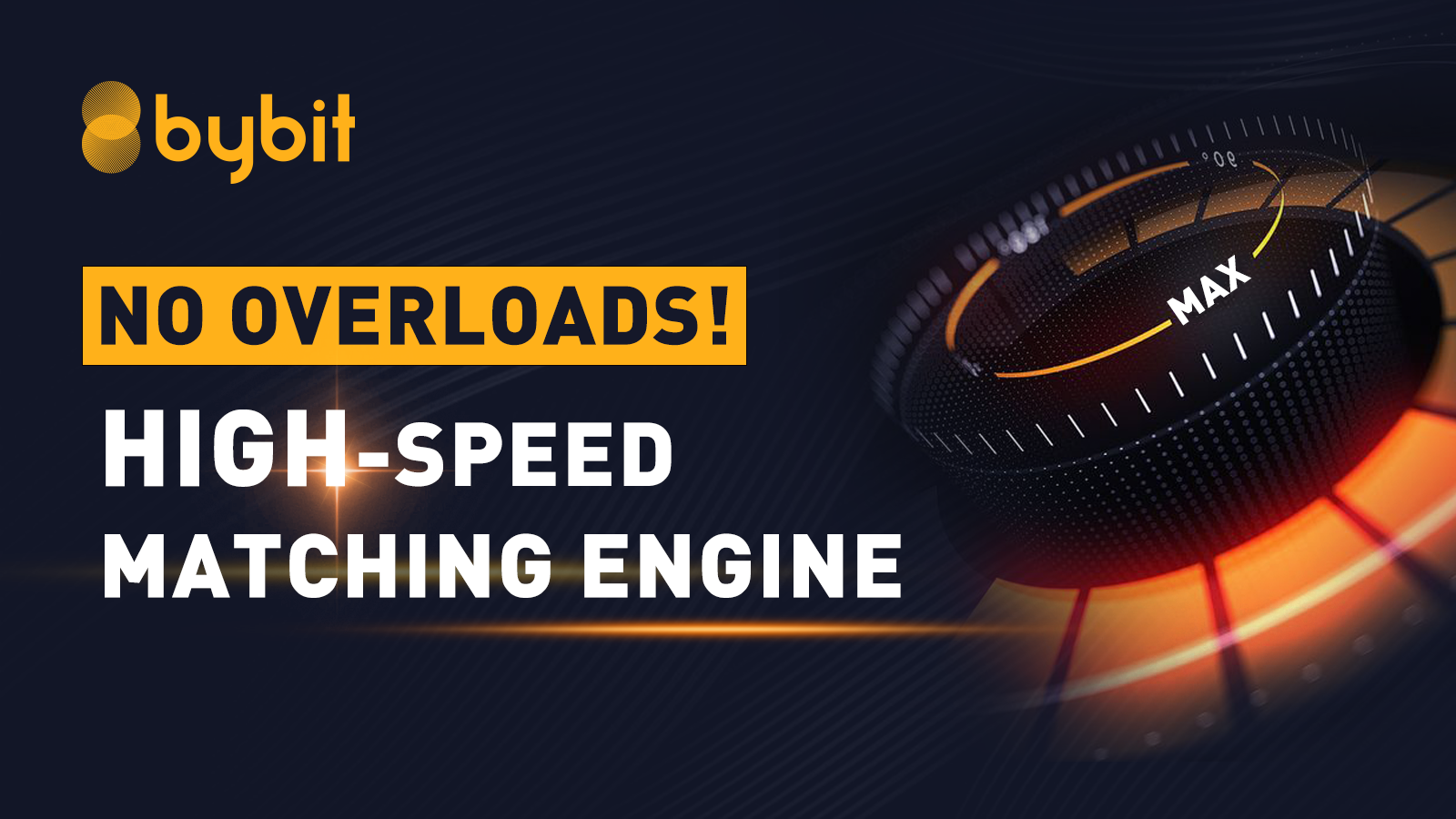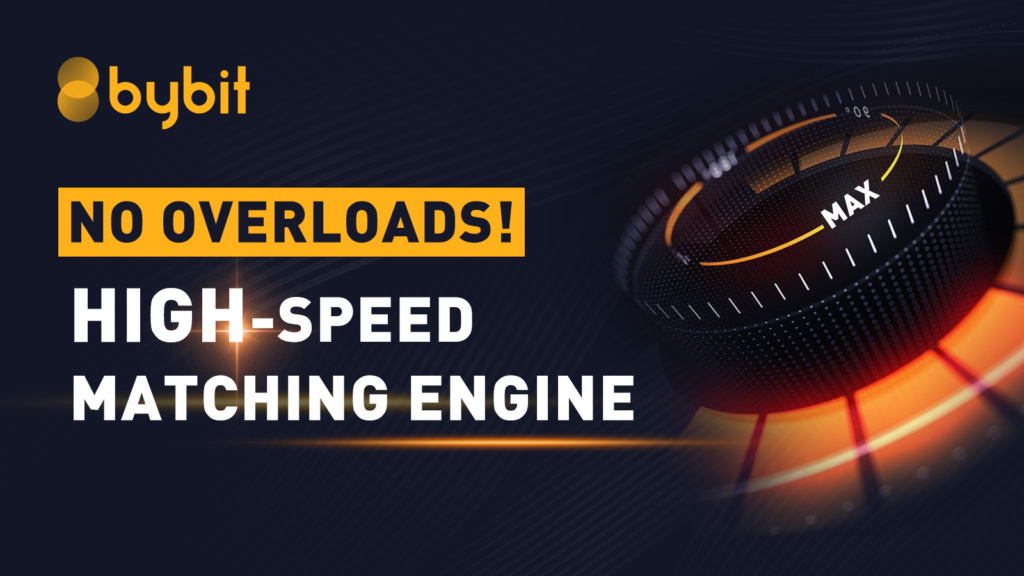 24/7 Customer Support
Customer support is one of the most important elements of any financial medium. Without compelling support from expert executives, if you are ever stuck in a position, you risk your funds in this fast marketplace. Moreover, Bybit guarantees its users 24/7 customer support. This was they help with any trading or platform issues you face.
Bybit website offers quite rich documentation. Moreover, they have a FAQ section for both customers and developers. As a result, if you are unable to find your concern through their website, you can always fall back on customer support for a solution.
Leveraged Trading
Bybit offers up to 100x Leverage while trading for whitelisted clients. Which is quite high as per the industry norms. Leverage trading means that you can borrow money from Bybit for your trade. If you invest "X" amount of money and leverage it at say 10 times then you can transact for 10x amount. You will earn 10 times the profit.
Cold Storage
Bybit stores all it's funds in Cold Storage. Cold storage is absolutely safe. Cold storage is not connected with the internet and hence provides a commendable degree of security over its counterpart, Hot Storage. Hot storage, as you might have guessed, is connected with the internet.
User Friendly interface
Bybit has a very simple and elegant interface. Even users would find buying, selling and exchanging currencies a cakewalk.
Disadvantages of Bybit
— US and UK citizens are not allowed to trade through Bybit. However, this could be an issue if you are from there.
— Moreover, supported coins are pretty limited with Bybit. Whereas other platforms offer even more, Bybit offers only around 30.
Fees Overview
Bybit uses a funding mechanism. As a result, it lets the system decide who pays the funding fees between long or short position holders. Moreover, if the price is higher than the spot price, long position holders pay the fee to short position holders. However, if the price reduces beyond spot price, short position holders pay to the long ones. As a result, it is settled every 8 hours.
The exchange spot trading fee is kept constant at 0.1% (for both makers & takers) irrespective of volume, price, and token.
Bybit also offers an insurance fund. As a result, it will safeguard your assets while trading. Moreover, For Premium and insurance fee calculations, Bybit uses Black Scholes model.
The Bottom Line
Bybit is still in its infancy. Despite having a lot of potential areas of improvement, especially in the Fiat-Currency exchange aspect, it has managed to grow exponentially.
It also has security features like two-factor authentication and rookie friendly customer support. Every investor should use these features to safeguard their funds from the user end. It has worked on the platform to make it highly secured and worthy of your use.
If you are new to the crypto world, Bybit could be the fast trading platform you invest in.
Frequently Asked Questions
How to register at Bybit?
Bybit has ensured that the registration process for users is as simple as it can be. We have explained it in the following steps as below:
Step 1: Click here to register at Bybit.
Step 2: Bybit gives you two options to register with, Email or Mobile. You can use either but make sure that you have an access to it as the Bybit will send the OTP on the registered device. For this article we are using Email Verification. Enter you details and click on continue.
Step 3: The platform displays a captcha for human verification. Select the options and click "Verify".
Step 4: Next you will get a Country selection screen. There are certain restricted countries (as shown in the image below). Where you cannot use Bybit. I would suggest that you do not use Bybit if you are from any of the restricted countries as this may pose a threat to your funds later on.
Step 5: Once done, see a Verification Screen for the OTP we spoke about earlier.
Step 6: Open your registered email to copy your 6 digit OTP from Bybit. You now have to pass this into the Verification Screen of the Bybit platform. Also, check your spam folder if you do not receive the email.
You have successfully registered your email address. And can proceed to buy your crypto asset by clicking on the Buy Crypto Tab