Introduction
One of the first questions that a new US cryptocurrency investor asks is 'where can I buy Bitcoin in USA?'. We have compiled a list of all the places where you can buy your Bitcoin here in this article.
Investing or trading in a growing market should never be attempted without detailed knowledge. Not only can you purchase and sell tokens through a variety of US exchanges and brokers, but you can also study almost every detail about a blockchain project—even the code!
This post is for you if you are looking for Bitcoin exchanges in the USA. Find the best crypto exchanges to buy Bitcoin in USA below.
List of Exchanges where you buy Bitcoin in USA
1. Coinmama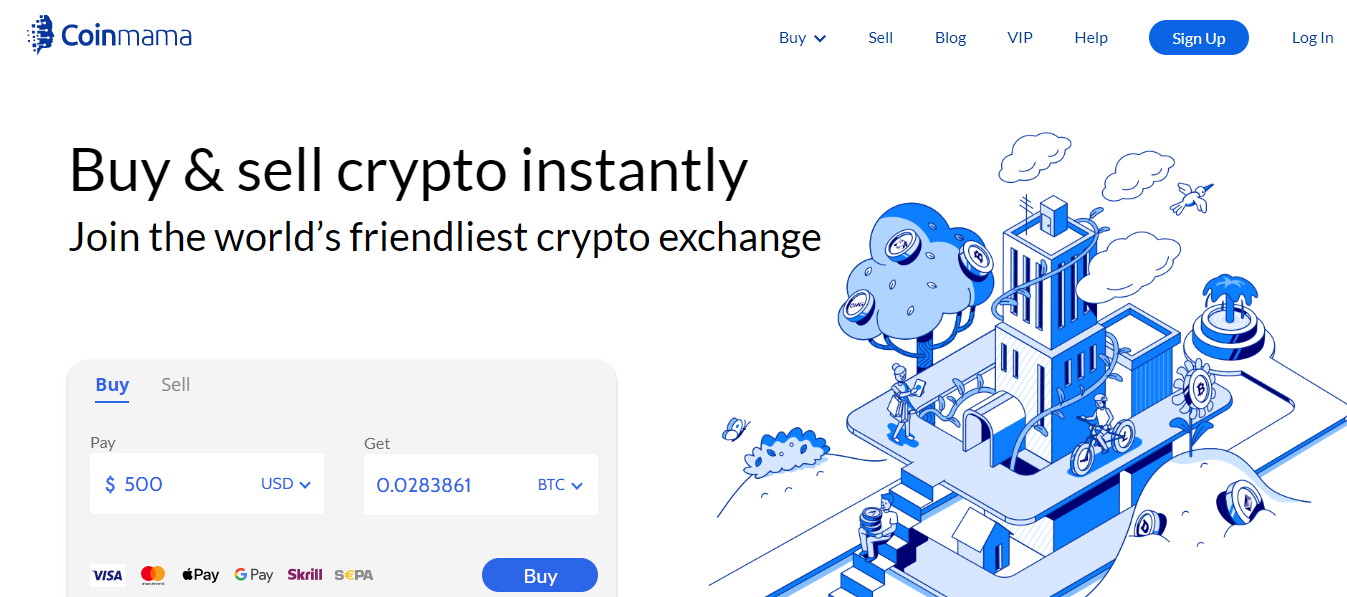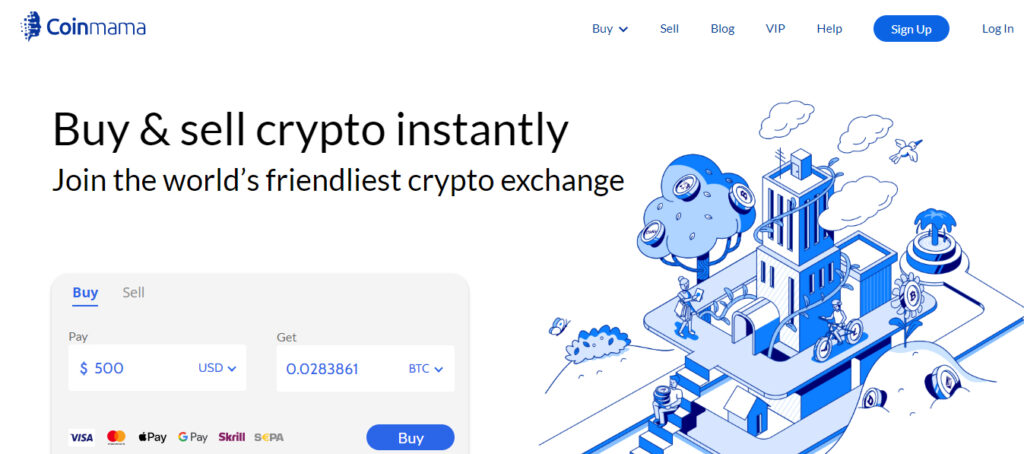 The Coinmama website enables users to buy and sell Bitcoin using Visa, MasterCard, Apple Pay, SEPA, and a variety of other payment options.
Anyone who wants to purchase cryptocurrencies must first provide user authentication in the form of government IDs and photographs. After entering your information, you make a payment for the quantity of cryptocurrency you want to purchase.
After payment and wallet address confirmation, cryptocurrency will be delivered to your wallet. The created account also allows you to track the status of your orders.
2. Changelly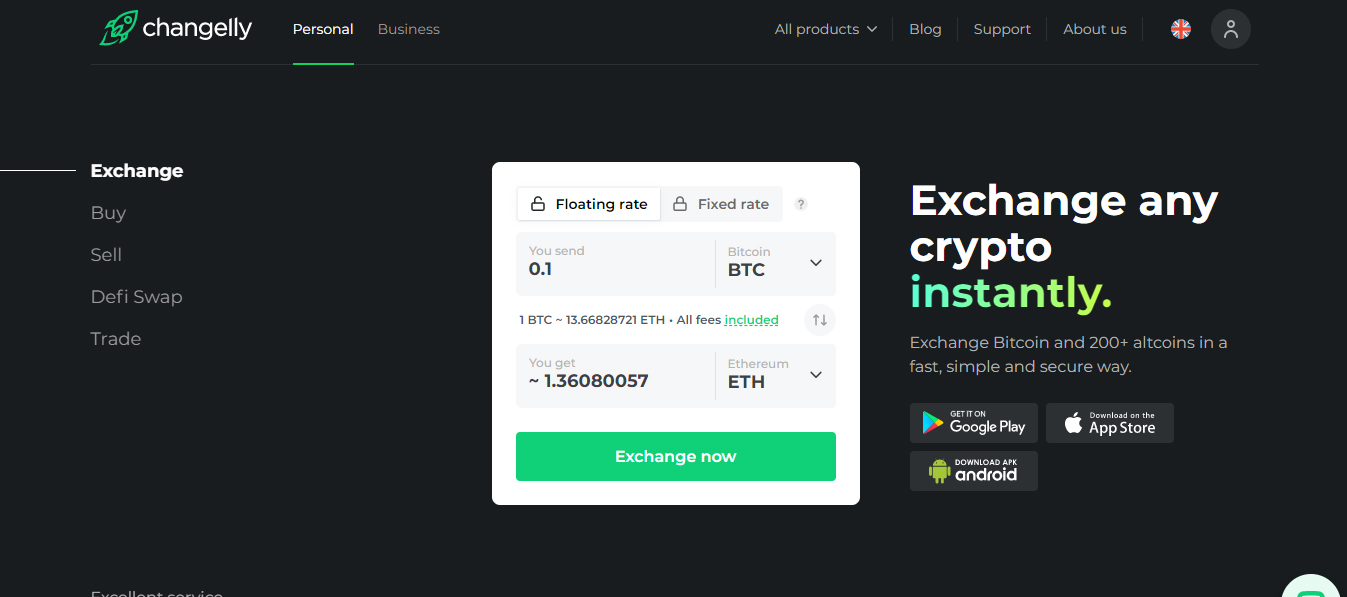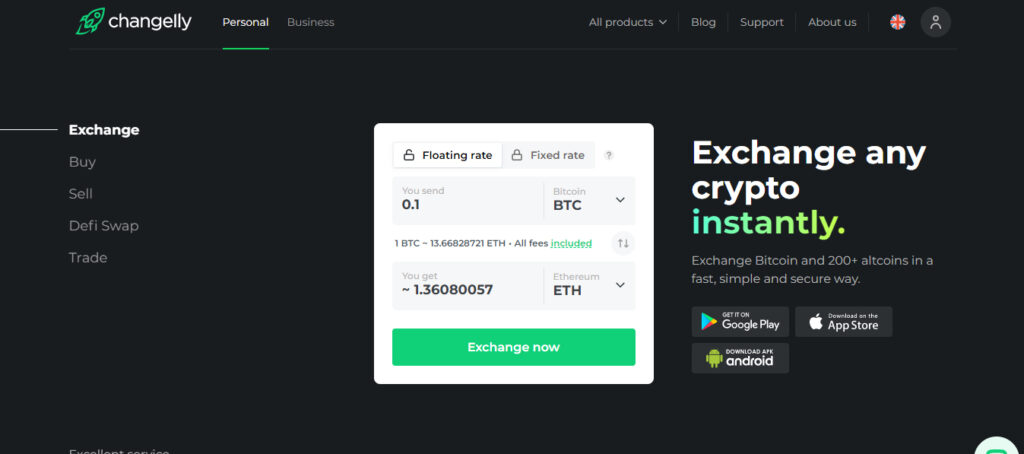 Changelly allows you to trade bitcoin quickly and without registering or validating your identity with any exchange. It has been in existence since 2015 and is located in Malta, was previously affiliated with the Minergate crew.
However, these are now two distinct businesses. Changelly employs an automated trading robot that connects to several of the most popular trading platforms, including Poloniex, Binance, and Bittrex.
It works by placing bids and asking on the relevant exchanges in order to suggest the best available rates on trade pairs. This is comparable to the service provided by Shapeshift.
3. Kraken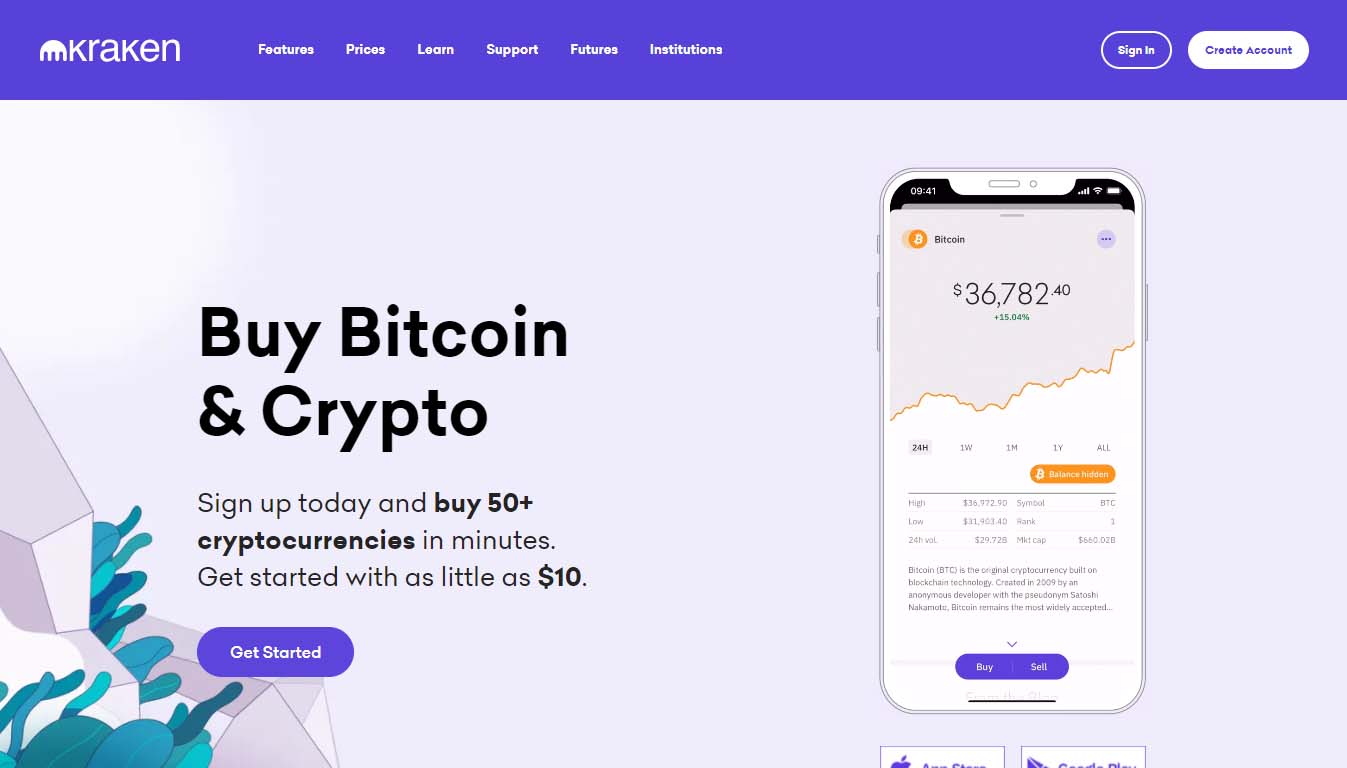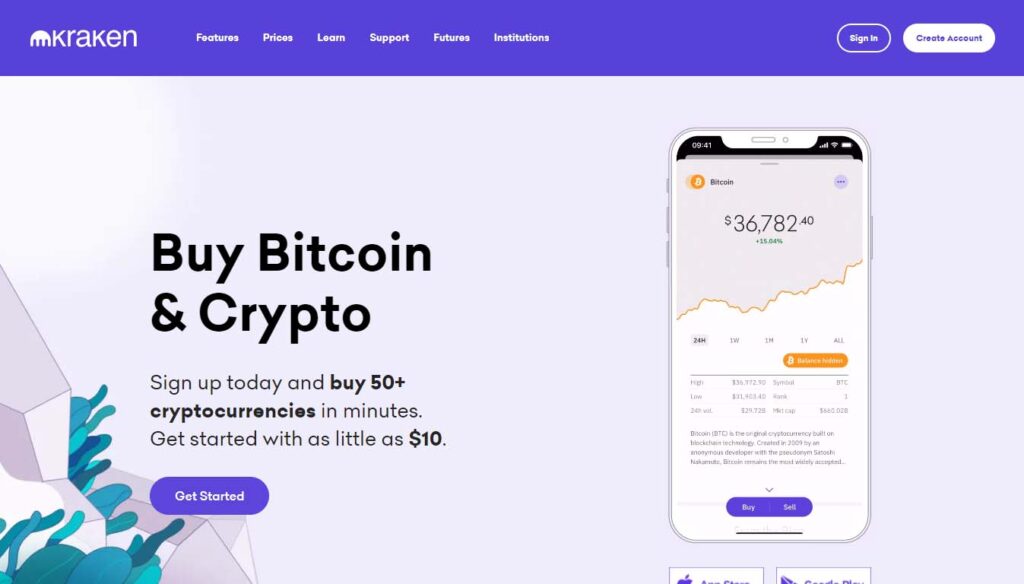 Kraken is a self-regulated exchange that follows all applicable rules and regulations. It is licensed with FinCEN in the US (reg. no. 31000136371793) and FINTRAC in Canada (reg. no. M19343731) as a Money Services Business (MSB).
The Financial Conduct Authority regulates Kraken Futures in the United Kingdom (reg. no. 757895).
The exchange's offices are in San Francisco, but it maintains offices all around the world, including London in the United Kingdom, Chiyoda City in Japan, and Singapore.
Kraken exchange has acquired more than USD 126 million in venture money, according to Craft.co.
As a result, it has purchased several crypto-related firms, including CryptoWatch, CleverCoin, Bit Trade, Crypto Facilities, Coinsetter, Cavirter, and InterChange.
4. Binance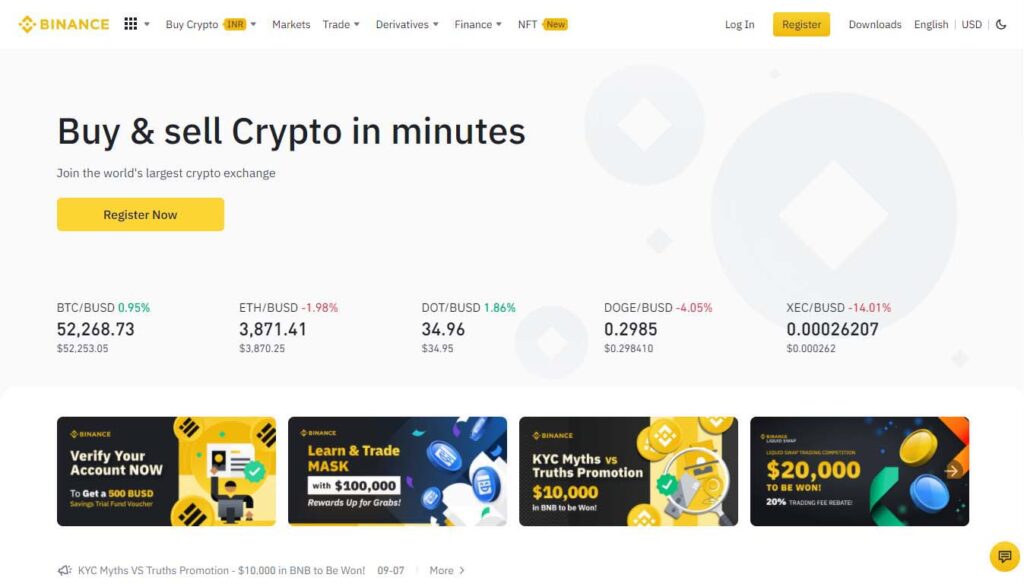 Binance is the world's biggest exchange with highly innovative features. But the regulated US version of Binance i.e. Binance US has relatively limited features. However, since it is regulated it is a good exchange where you can buy Bitcoin in USA.
However, for basic investing & trading purposes, it is still a comprehensive cryptocurrency exchange that offers charting, portfolio management, staking, and storing capabilities. It is compatible with Android, iOS, macOS, Windows, and other PC software.
The platform has its own token that can be used to pay for gas and engage in other governance issues.
Users must, however, authenticate their identity after registering in order to purchase Bitcoin and many other cryptos. Users can buy cryptocurrency on the exchange using a bank transfer, credit or debit card, or cash.
You can also deposit a coin to use to purchase others or exchange it for other cryptocurrencies.
5. Pionex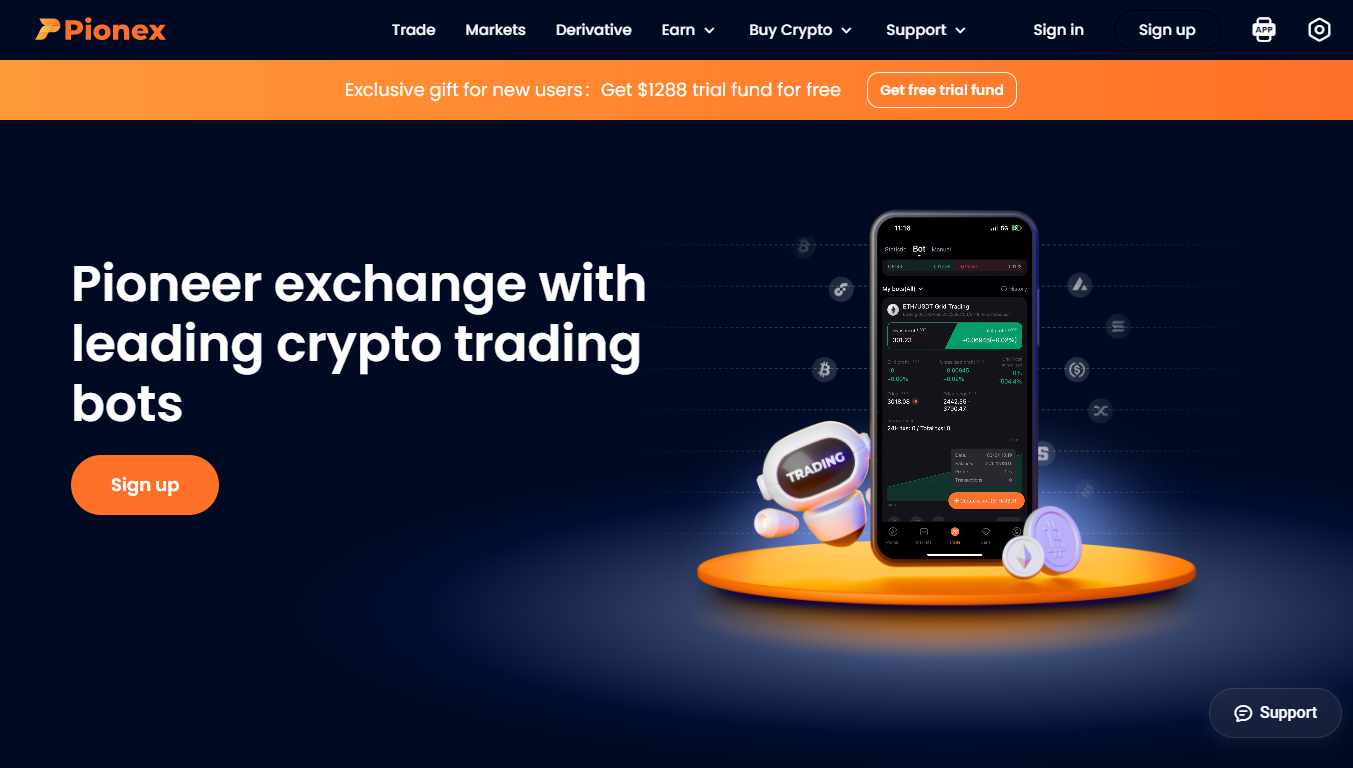 Pionex is perhaps one of the best tools for a rookie cryptocurrency trader to easily ease into the game.
There are 16 free trading bots available here, each of which works in its own unique way to automate the whole trading process. Pinonex is a Huobi trading platform and one of Binance's major brokers.
Pionex offers traders the liquidity they require to fill orders at a significantly faster rate by aggregating liquidity from both of these exchanges.
Traders can also trade a wide variety of cryptocurrencies on the market. To summarise, if you wish to engage in high-volume trading at a low cost, you should look into Pionex.
6. Bitstamp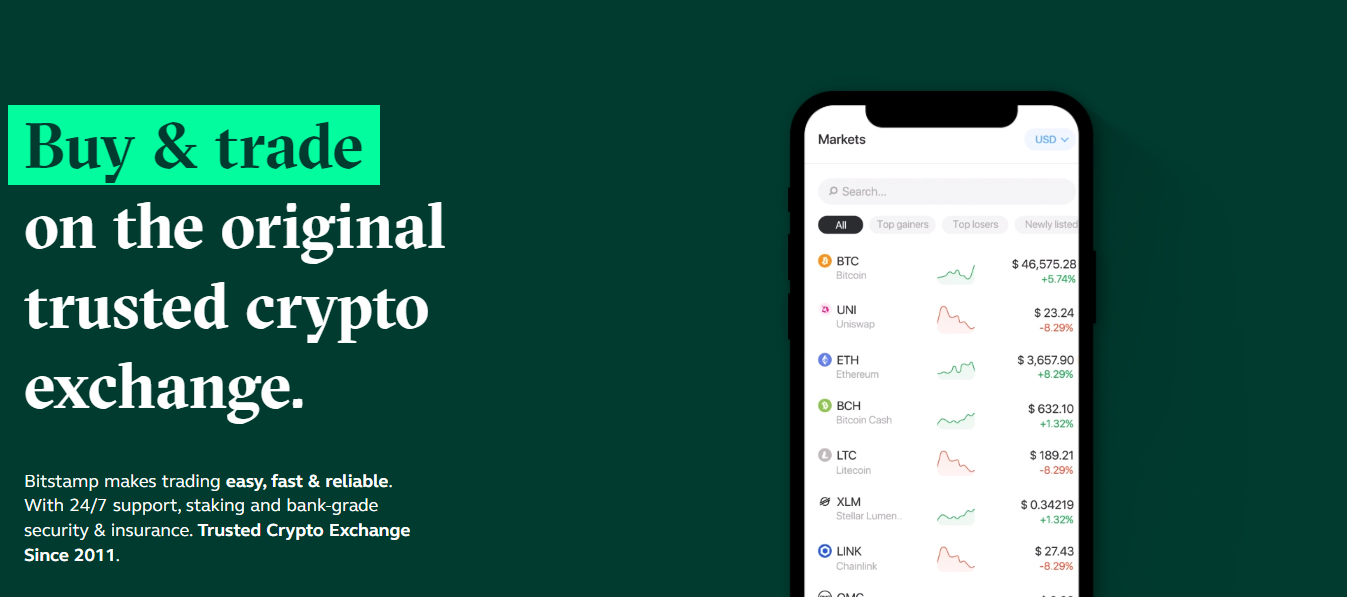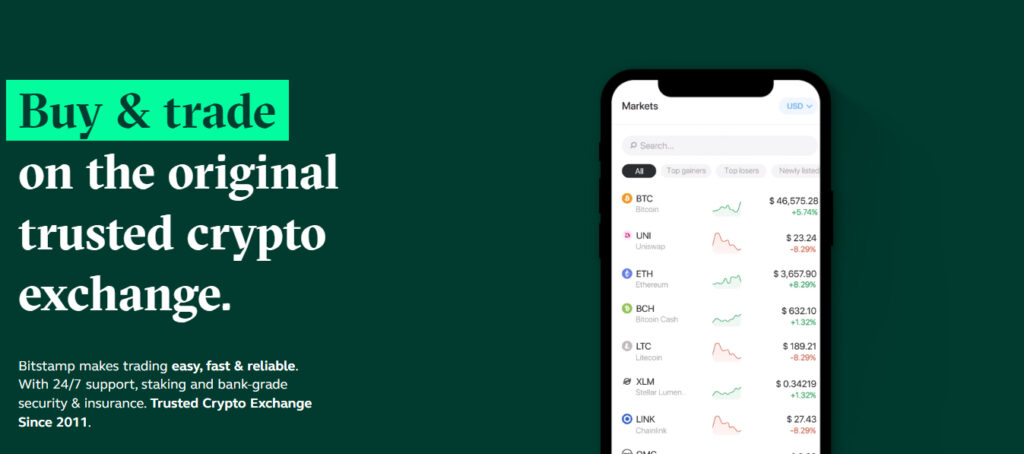 Bitstamp enables the exchange of over 50 cryptocurrencies and digital assets for fiat or real-world currency via banks, credit cards, and wire transfers.
For example, you can use a credit card to purchase up to 5,000 USD, GBP, or Euro daily or 20,000 a month. You can deposit up to $10,000 a day and $25,000 a month via ACH.
Additionally, you can withdraw up to $50,000 per transaction in real money using bitcoin and other digital currencies.
Withdrawals are only allowed for personal accounts, but the exchange offers institutional accounts, such as API and OTC trading. ACH withdrawals, on the other hand, are exclusively available to US residents. Others are only available through a bank.
7. Crypto.com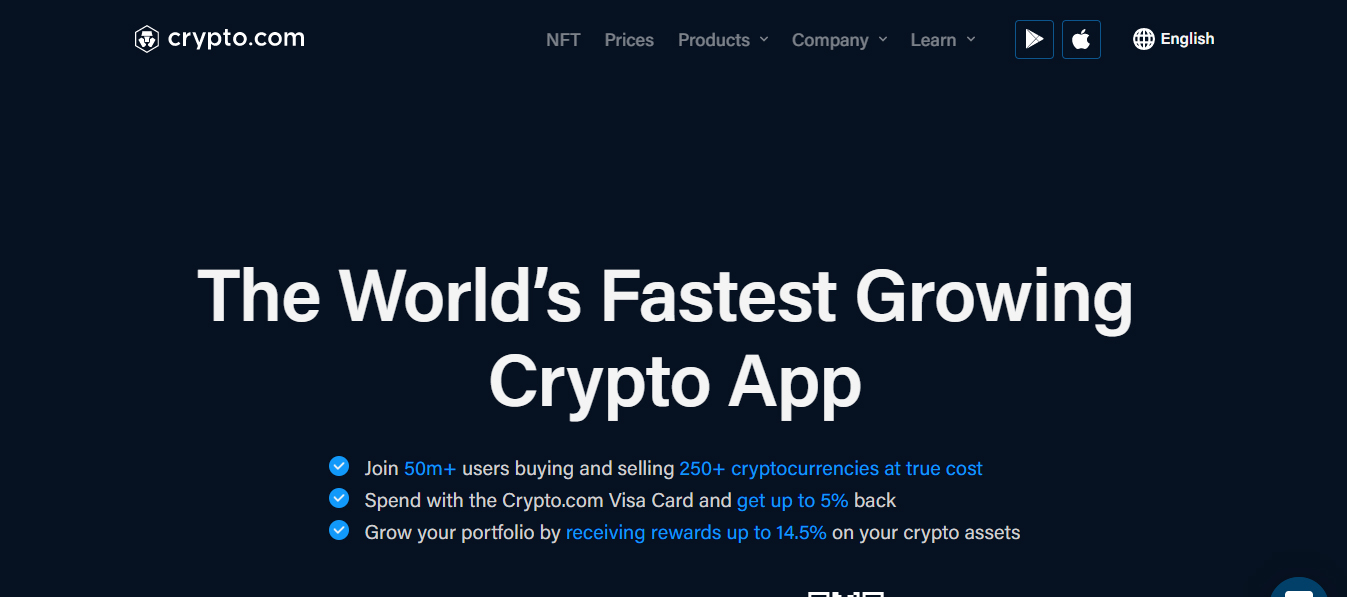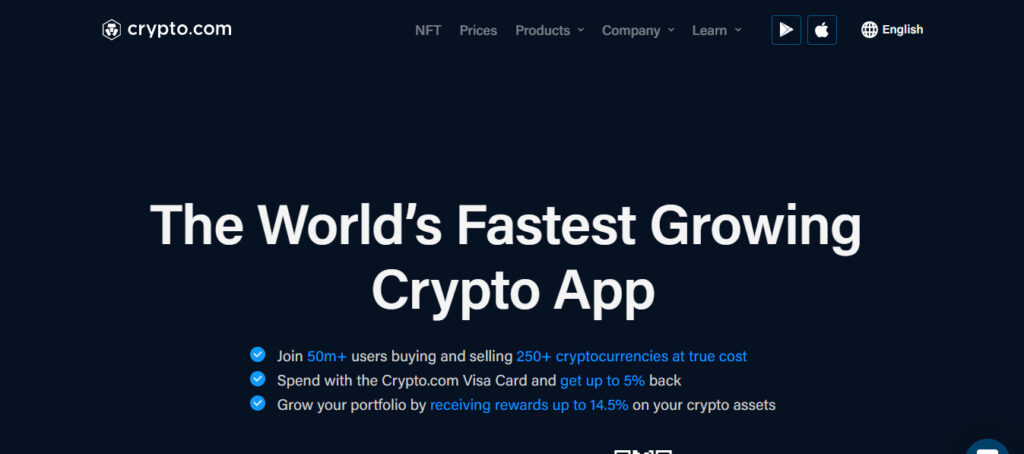 Crypto.com is a great exchange to buy Bitcoin in USA with a credit card, bank account, PayPal, or other means. On the spot exchange, you can convert any other cryptocurrency to Bitcoin.
This is in addition to the Crypto.com Visa card, which allows you to rapidly convert Bitcoin and over 250 other cryptocurrencies to money. You can then use your visa to pay for goods and services at Visa-supported merchant locations or withdraw cash from ATMs worldwide.
You can also trade Bitcoin perpetual and conventional futures on the exchange. These and other instruments can be traded with margins of up to 10x your original order capital.
8. CoinSmart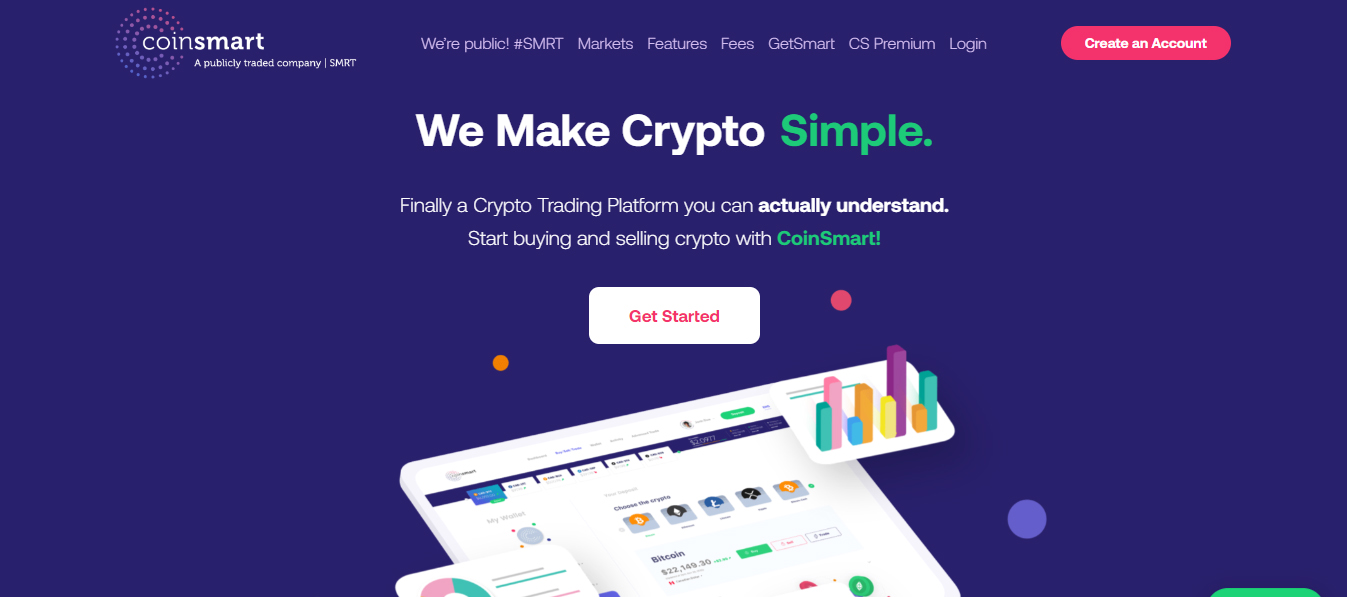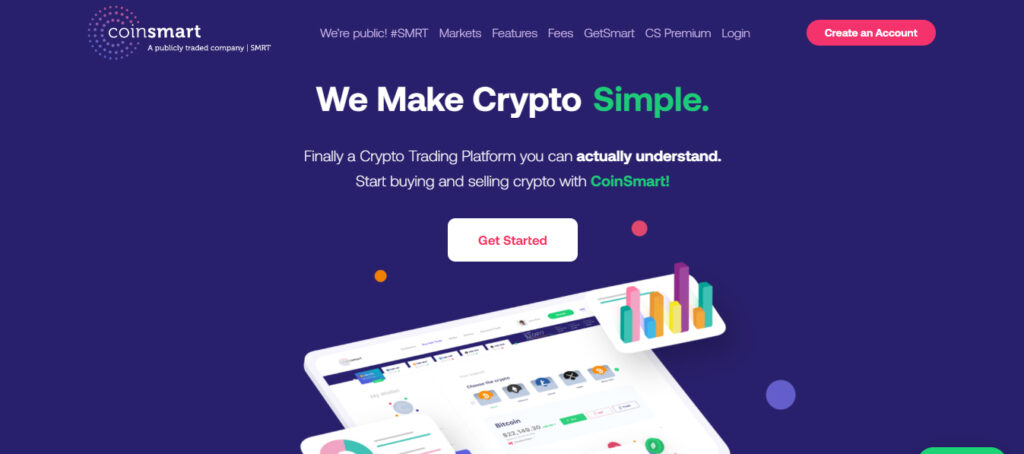 CoinSmart is a crypto trading platform that allows you to trade Bitcoin, Ethereum, Litecoin, Bitcoin Cash, and other cryptocurrencies. You must first register an account.
It enables access to monies on the same day as the deposit. After verification, CoinSmart will allow you to buy and trade digital currencies. All Fiat withdrawals will be handled within 5 business days.
CoinSmart accepts a variety of payment methods. It allows you to keep track of your trading actions, deposits, and withdrawals.
9. eToro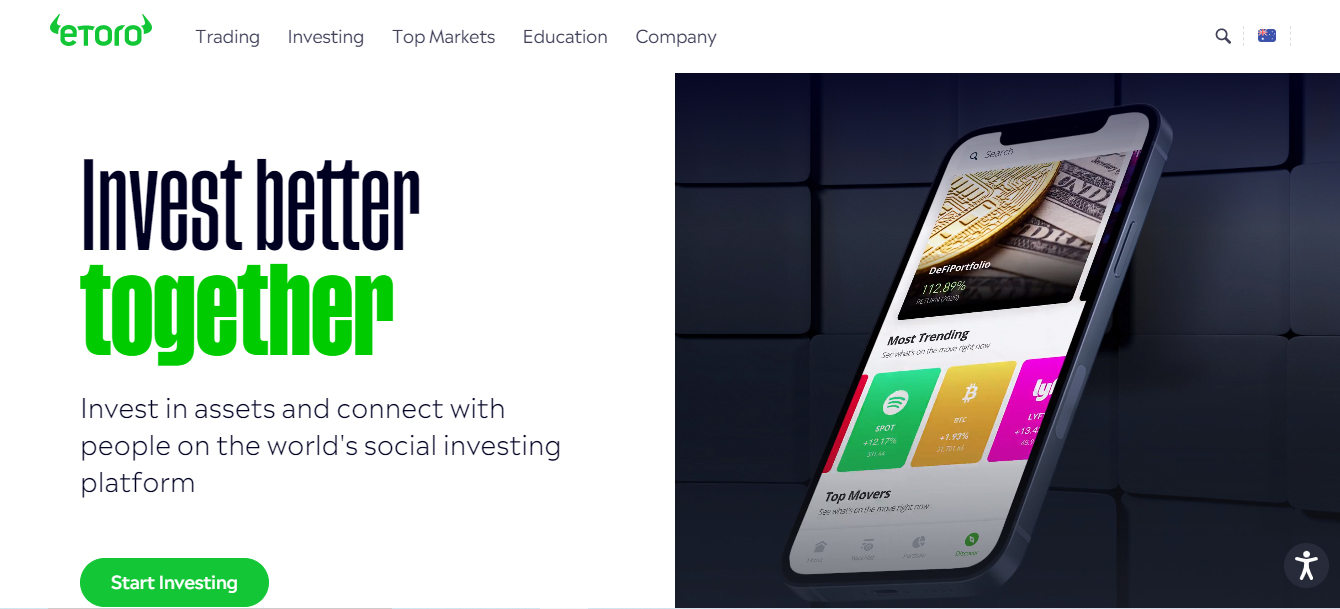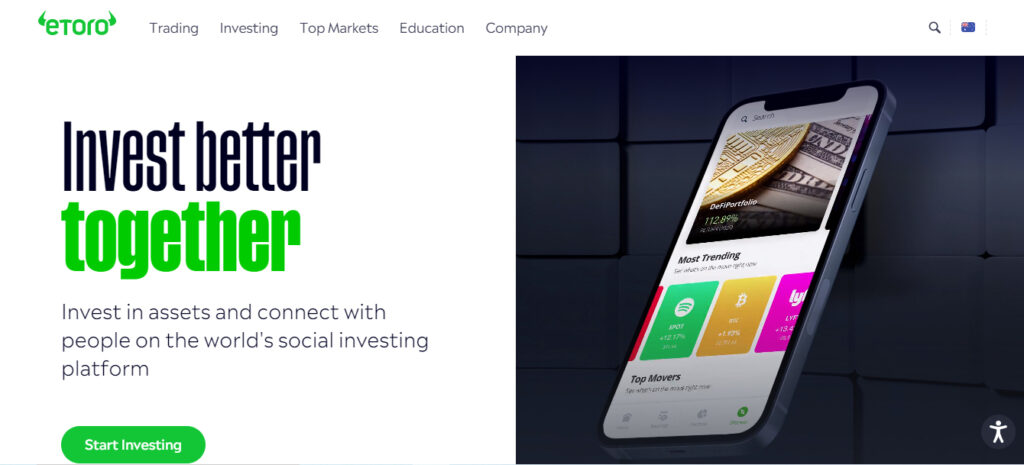 eToro is popular for its pioneering social and copy trading features. It allows consumers with little to no crypto and asset trading experience to imitate trading tactics from successful investors.
More than 20 million traders from 140+ countries participate in the social trading community. The community can exchange trading insights, ideas, and tactics, making trading more enjoyable.
It enables you to buy Bitcoin in USA in USD, EUR, and other national currencies via a bank account, credit card, debit card, or PayPal. You can also buy other Cryptocurrencies at eToro.
10. Bitcoin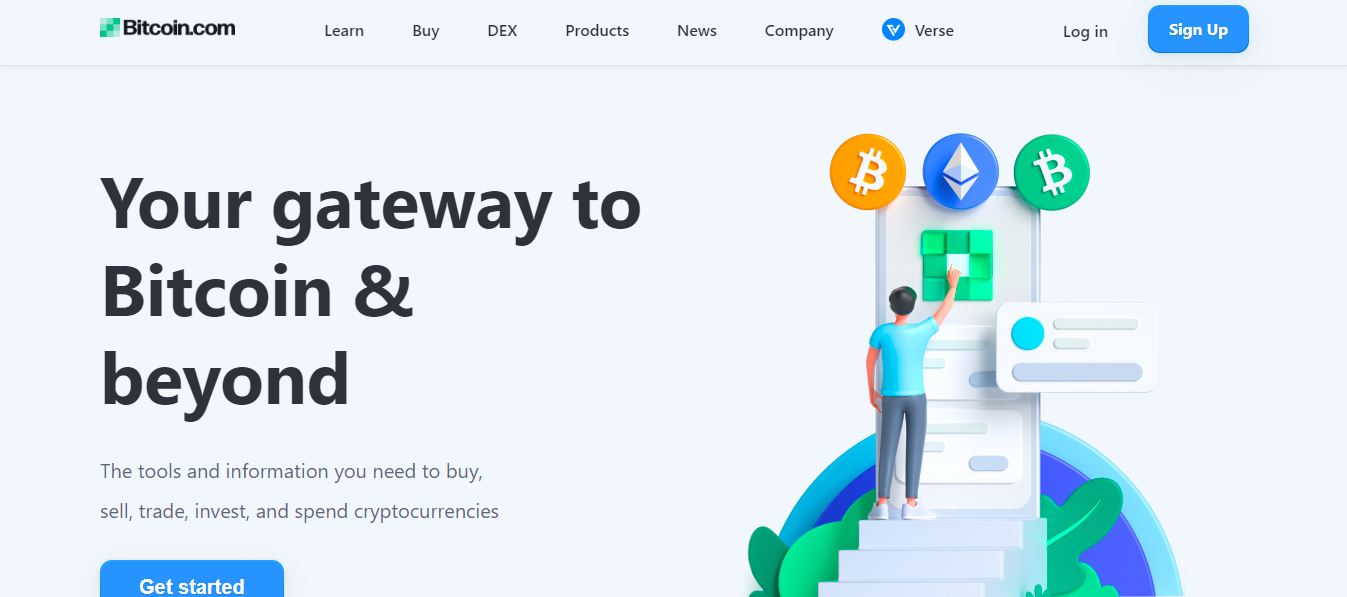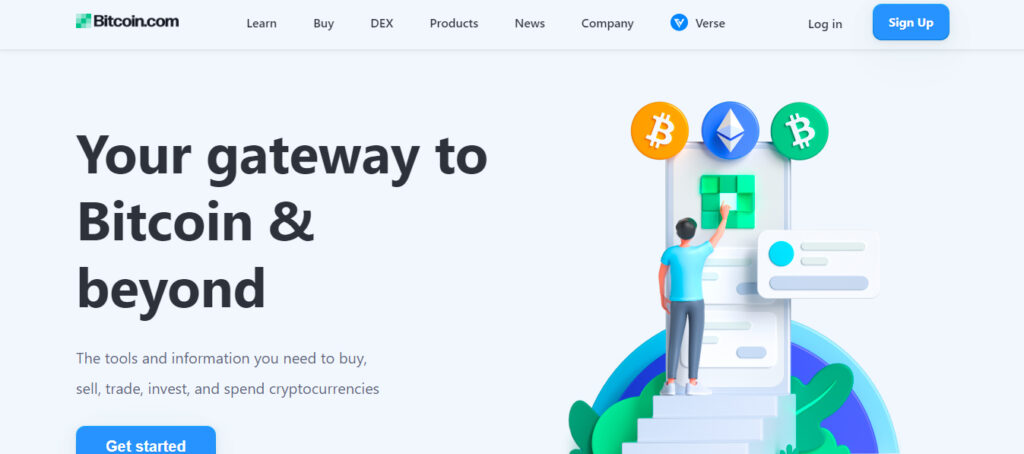 This website solely allows you to purchase Bitcoin and few other cryptocurrencies. MoonPay, which allows customers to trade cryptos in their local currency, facilitates the purchases. When you enter the amount you want to spend on BTC, it displays how much of the cryptocurrency you will receive.
You can then enter your wallet address and buy. It directs you to submit your email address in order to sign up with MoonPay and purchase BTC.
Visa, MasterCard, and all key debit and credit cards are accepted, as well as Apple Pay, Samsung Pay, and Google Pay, as well as EU and Open Banking in the UK. You can purchase cryptocurrencies for $20 to $50,000.
Things to Consider Before Investing in Crypto
Learn the mechanism
Find services that allow you to deposit and withdraw local currency in order to move money into and out of the bitcoin ecosystem. Understand the fundamentals of buying and selling so that the procedure is simple when the time comes.
Because mainstream use of digital currencies for everyday purchases is still in its early stages, the ability to transfer into local currencies will be critical to realizing any profits.
A well-diversified portfolio is necessary for your long-term success
Due to a variety of variables, including die-hard believers and smooth-talking crooks, the desire for tribalism and going all-in on one token is high in the cryptocurrency market. While instances of half-cent tokens flying to thousands of dollars do occur on occasion, the vast majority of ventures yield relatively modest gains or fail entirely at the first sign of negative market circumstances.
Diversifying the profile to include top projects in popular industries such as DeFi, NFTs, gaming, and layer-one protocols is the safest way in a hazardous crypto market. Once those areas are covered, placing lesser bets on potential moonshots is not out of the question, but keeping track of position size is critical to limiting losses.
Perform your own research before acting
Before investing, take some time digging deeper into initiatives to see whether they have long-term viability and if they are something you want to hold.
Never buy something simply because somebody you know (or don't know) encouraged you to, especially if they promise assured returns or a risk-free experience. Head for the hills if you hear those creatures. Crypto is fundamentally dangerous, and 95% of today's coins will be worthless within the next decade.
Contrast the roadmap with the developer activities
One of the best aspects of open-source technology is the opportunity for the average individual to monitor the newest development activity to gain a better sense of a project's progress.
Any project worth investigating further will also include a link to its GitHub repository, which provides an up-to-date view of the current work being done on the project. If the last GitHub update was months ago, but the roadmap promises major releases are coming soon, that's usually a bad flag that the project is trying to swindle its way to success by rug-pulling naive bag bearers.
Keep the long-term in mind
Many people buy bitcoin with the expectation of making quick money. Unfortunately, most of them appear just as swiftly as the path is riddled with scams and hazards aimed to drain desperate people of their few assets. Bitcoin spent a decade to reach $60,000, and the journey was far from simple or certain.
Find initiatives with a real-world use application, a supportive community, and a committed development team to gradually accumulate over time while keeping the aforementioned rules and broad bull-bear market phases in mind.
Cryptos and the global deployment of blockchain technology are still in their early stages, with decades of development ahead. So, to guarantee your best chance of long-term success, remember to relax, tone down the FOMO, and take a more balanced approach to invest in the cryptocurrency industry.
Conclusion
If you want to buy Bitcoin in USA, start by evaluating the many crypto brokers and exchanges available in the United States. Examine their features, prices, security, and overall reputation to determine which platform is best for you.
Keep in mind that owning and utilising Bitcoin is not without risk. Consider investing in Bitcoin as part of a larger strategy, and consult with a financial expert if you have any questions.
After you've purchased some BTC, consider your short and long-term objectives. This will assist you in deciding whether to keep it on an exchange or transfer it to your personal wallet.