Introduction
Several platforms make it possible to buy Bitcoin all over the world. The ideal location to buy Bitcoin in Australia, however, is on a regulated, user-friendly site that charges low costs for Bitcoin transactions.
In this post, you will find the best Bitcoin exchanges in Australia. So let's dive in.
Best Crypto Exchanges to Buy Bitcoin in Australia
1. Capital.com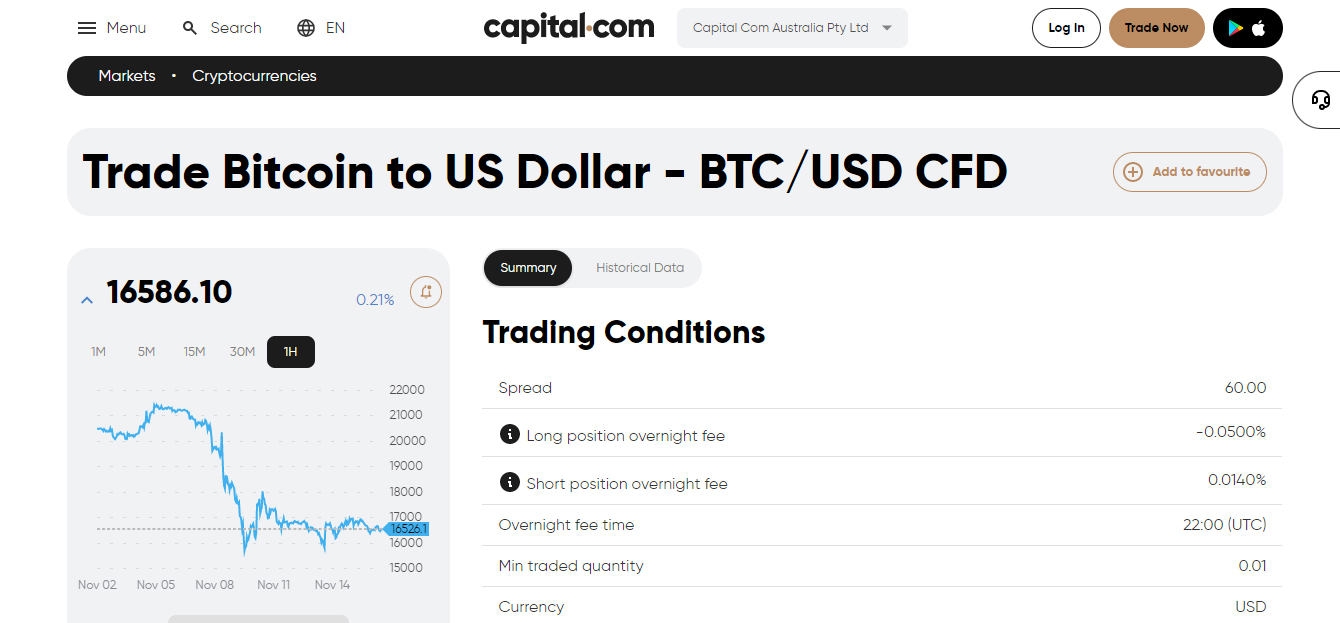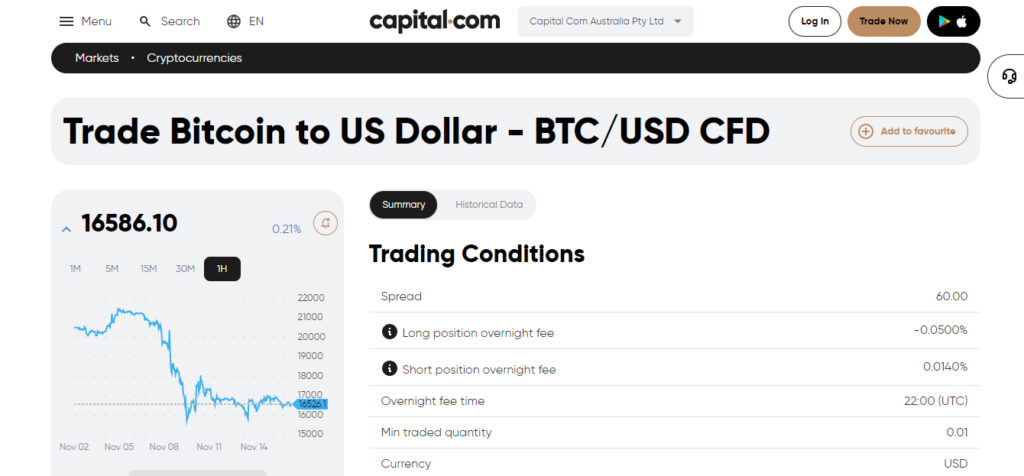 Capital.com is an excellent alternative to typical cryptocurrency exchanges in that it allows you to trade Bitcoin using contracts-for-differences or CFDs. In a word, CFDs track the real-world market value of Bitcoin, allowing you to speculate on its future worth without owning or keeping any tokens.
Moreover, all Capital.com markets, including BTC/AUD, are commission-free.
Capital.com also has very competitive spreads, which we discovered. Another advantage of trading Bitcoin CFDs at Capital.com is that Australian residents can use leverage.
If you are an investor, you can use a leverage of 1:2 on Bitcoin to effectively double your stake. Higher limits will be available to professional clients. Furthermore, when you open a position, Capital.com gives you the option of placing a buy or sell order.
In other words, if you believe the value of Bitcoin will rise, you can place a buy order. Alternatively, if you believe the contrary, you can place a sell order. In any case, Capital.com provides a variety of charts and useful research tools to aid in your decision-making process.
Capital.com lets you trade Bitcoin against hundreds of other fiat currencies, including GBP, EUR, and USD, in addition to BTC/USD. Bitcoin can also be traded against other digital currencies like Ethereum, EOS, and Litecoin.
Capital.com offers thousands of different CFD markets in addition to its crypto sector. This comprises thousands of Australian and worldwide equities and ETFs, as well as hard metals, energy, currencies, and other assets.
When using a credit or debit card or an e-wallet, a minimum deposit of $20 USD is required to open an account at Capital.com. Nevertheless, the minimum deposit for bank transfers is $250.
2. Binance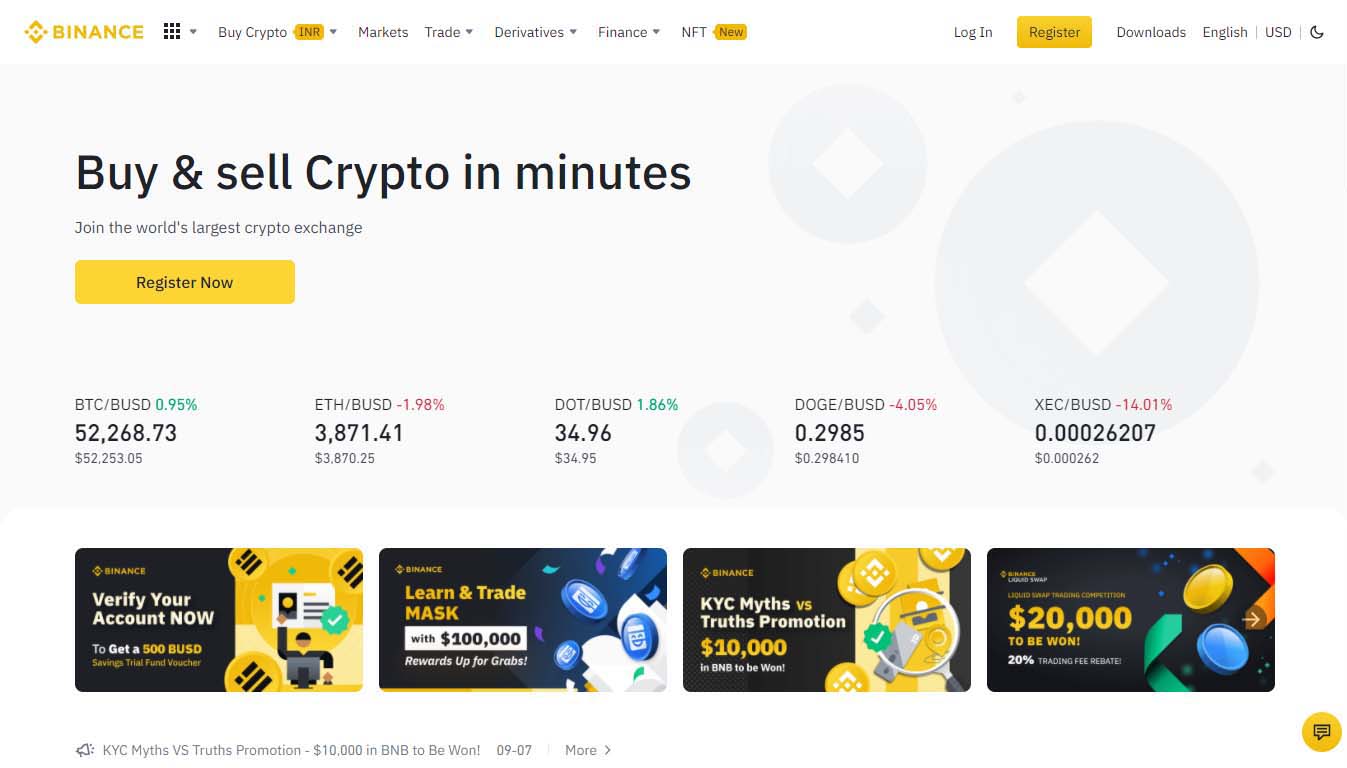 Binance is the next option when considering where to buy Bitcoin in Australia. Every day, this big crypto exchange supports over 100 million consumers and performs trades worth billions of dollars. As a result, when purchasing Bitcoin here, you will never be short of liquidity.
You have a lot of payment ways to select from, though PayID is potentially the finest deposit method. The reason for this is that PayID enables you to deposit monies into your Australian bank account without incurring any fees.
The following option at Binance is to use a debit or credit card. Although this allows you to acquire Bitcoin rapidly in Australia, it is critical that you examine fees before completing the transaction.
Binance does not indicate a variable charge for AUD debit/credit card payments. As a result, you will most likely discover this when you place the order. Another option is to exchange the tokens for Bitcoin if you already have alternative cryptos, such as USDT or Ethereum.
3. Bybit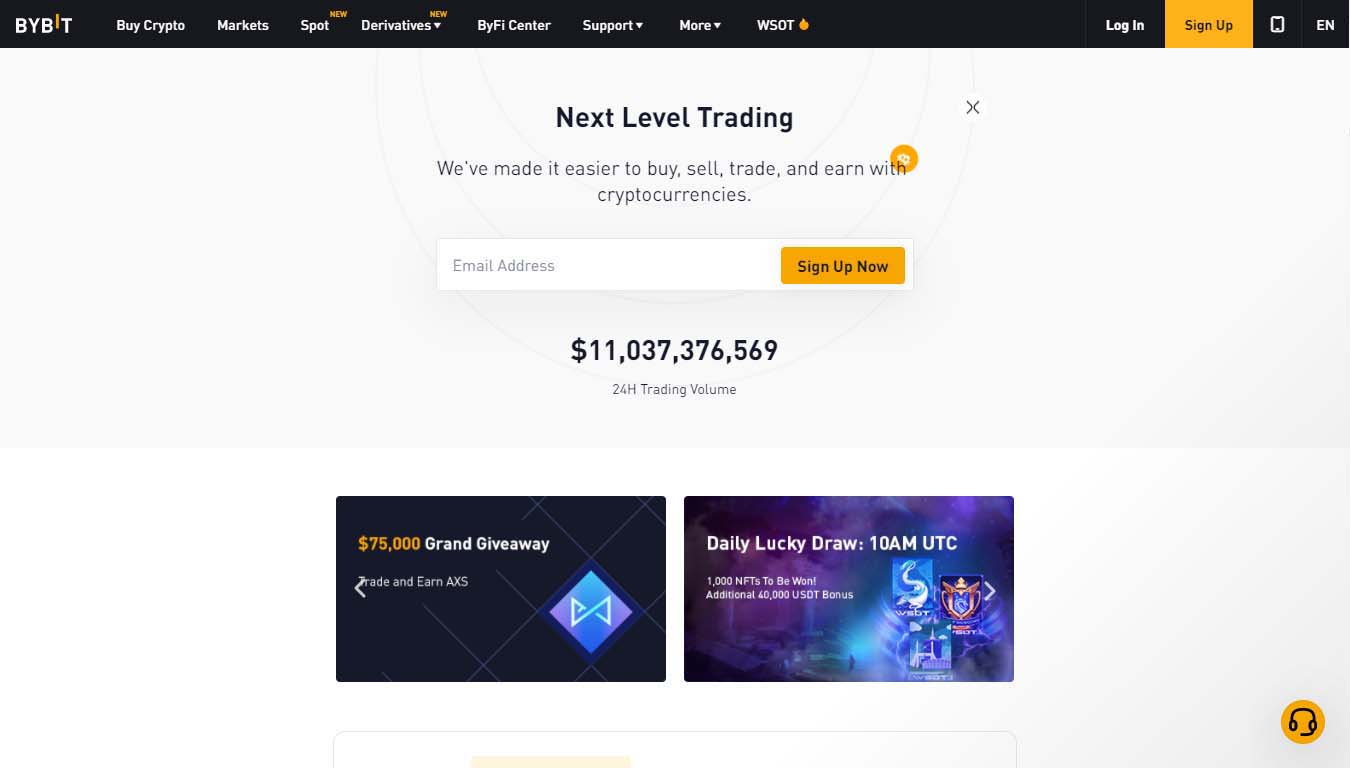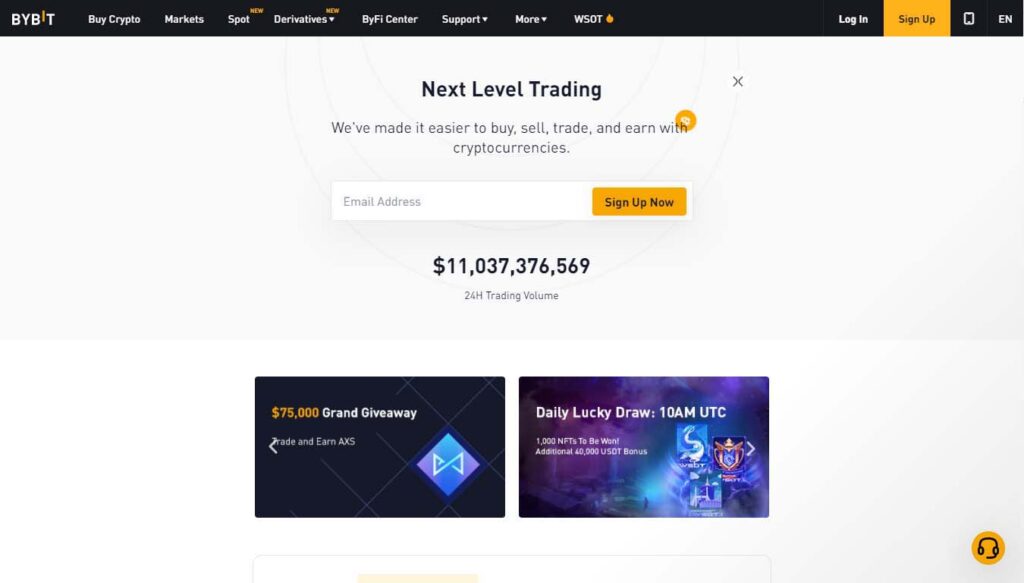 Bybit is a crypto exchange and trading platform based in the British Virgin Islands that focuses on derivatives. Users can use derivatives to buy or sell supported coins at certain prices in the future.
Furthermore, without holding the underlying asset, customers can open long and short trades and leverage their positions through derivatives. Using derivatives is an excellent strategy to profit from volatile cryptocurrency price swings, whether bullish or bearish.
4. Gate.io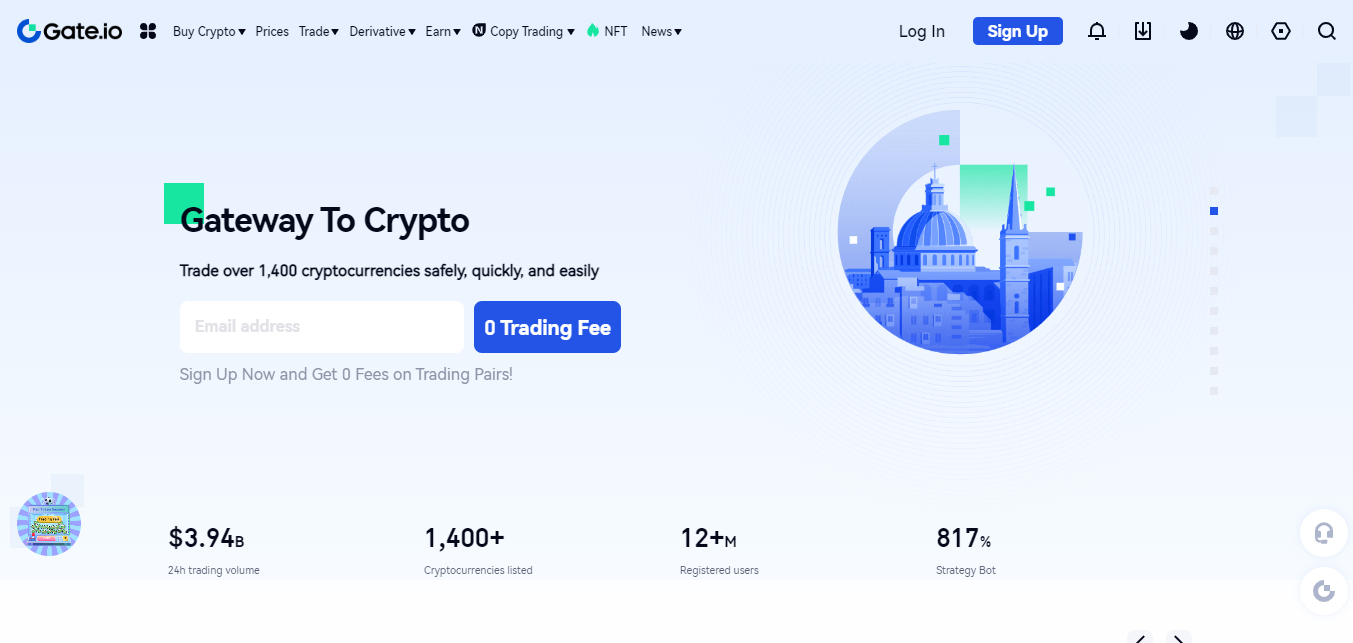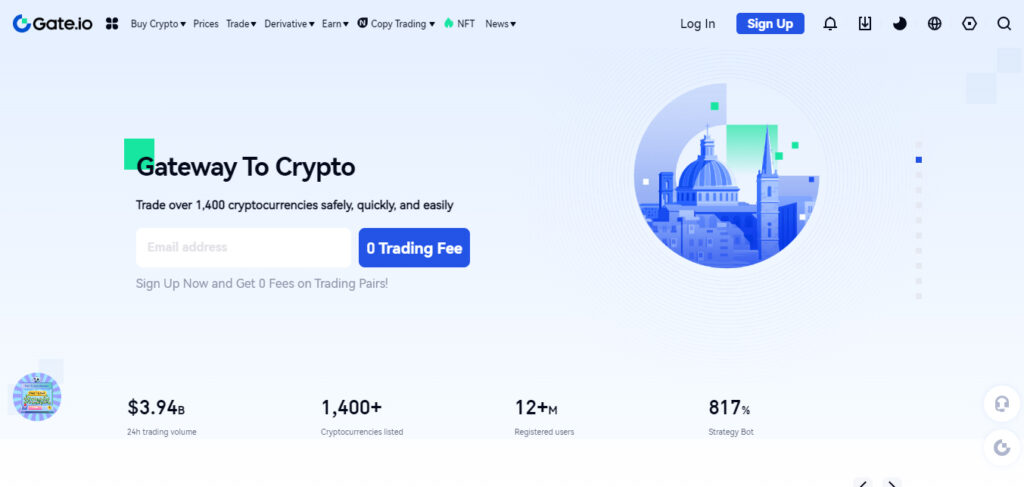 Gate.io is a Bitcoin exchange platform that allows you to trade BTC, LTC, Ethereum, Qtum, and other blockchain assets. Within a few years, the exchange gained global traction and is today available in almost every country on the planet. Nevertheless, the platform is currently unavailable in China, and its registered office has been relocated to Virginia, USA.
The platform not only supports over 1500+ prominent cryptocurrencies with over 2500 trading crypto pairs, but it also offers spot trade and margin trade.
It has also expanded its services to include ETFs, options, futures, and derivatives for investors. It is primarily a platform for professional traders. However, newbies with limited experience will benefit from this platform as well.
5. eToro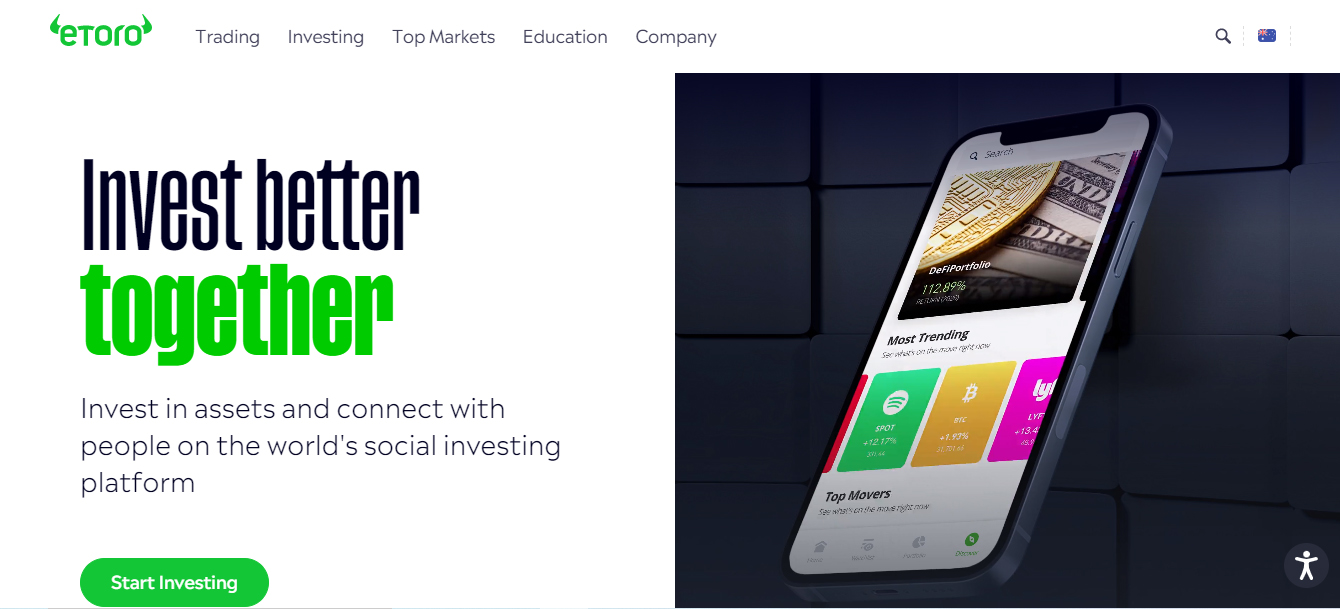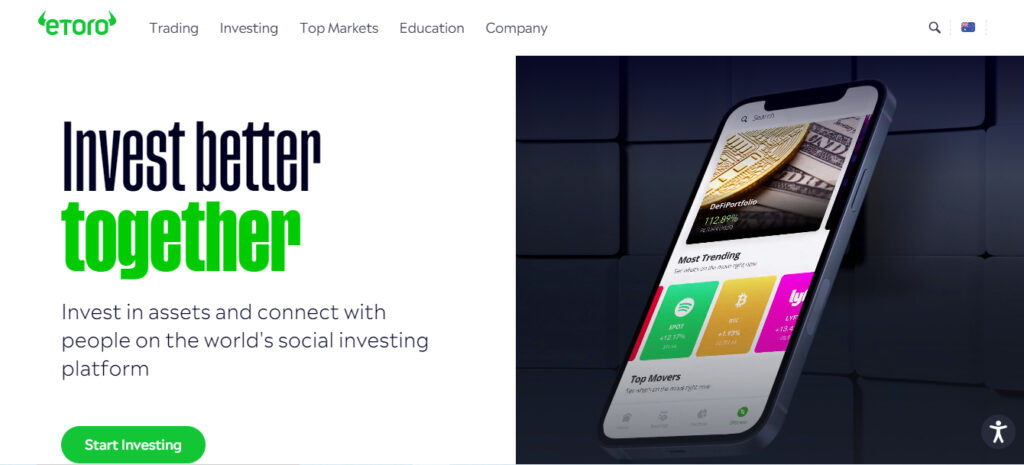 eToro is an online trading platform that enables users to manage their investment portfolios in real-time by providing them with access to their digital products as long as they have internet service.
Because of its quick account setup processes, minimal fees, and ease of use, the site ranks as the best overall platform to buy Bitcoin in Australia.
eToro's CopyTrader feature assists users in making the most of their investments. This allows users to mimic skilled traders' techniques while boosting their chances of profit and limiting dangers.
Top-tier regulatory organizations like Australian Security and Investment Commission and the Financial Conduct Authority have granted eToro functioning licences.
The minimum deposit is $50, and you can pay with a variety of methods. There are no account or deposit fees to be concerned about.
Users can make payments using the platform using bank transfers, credit/debit cards, Neteller, and Skrill.
6. Coinbase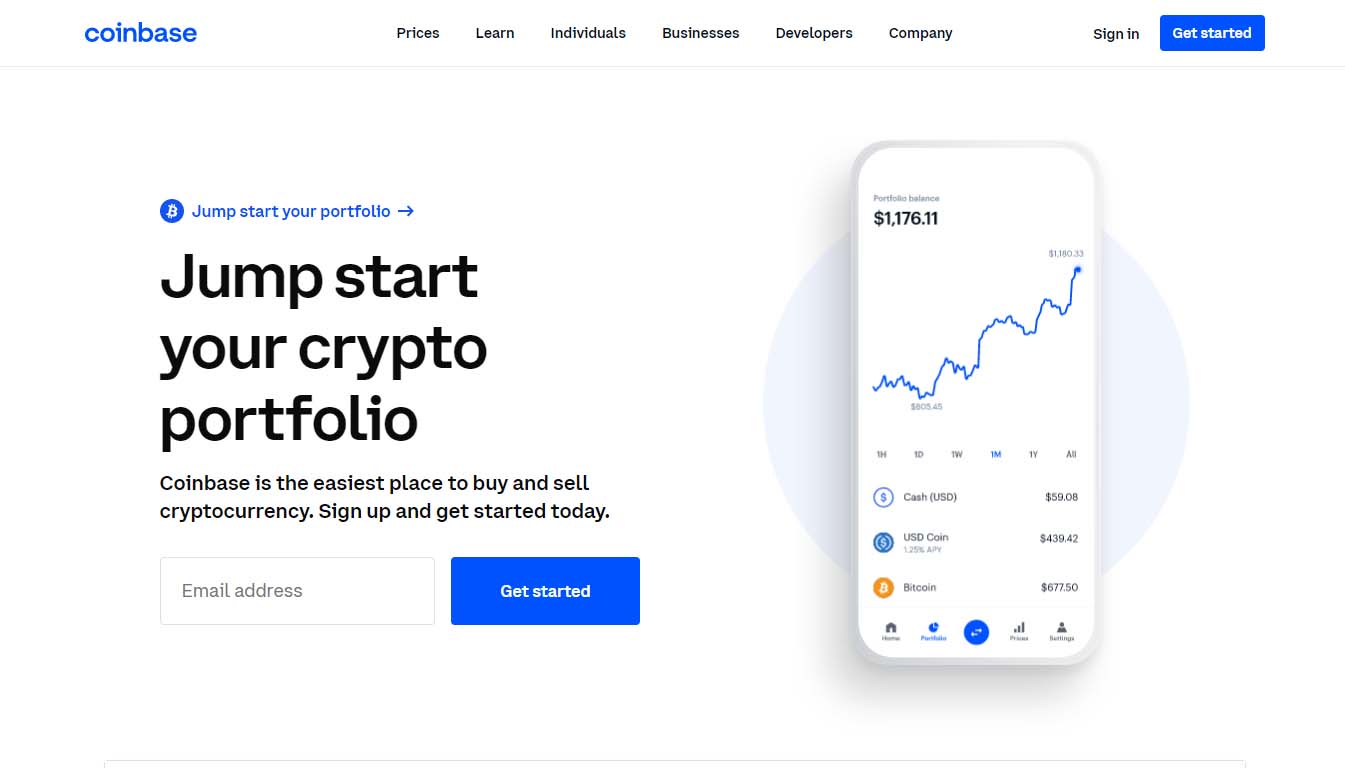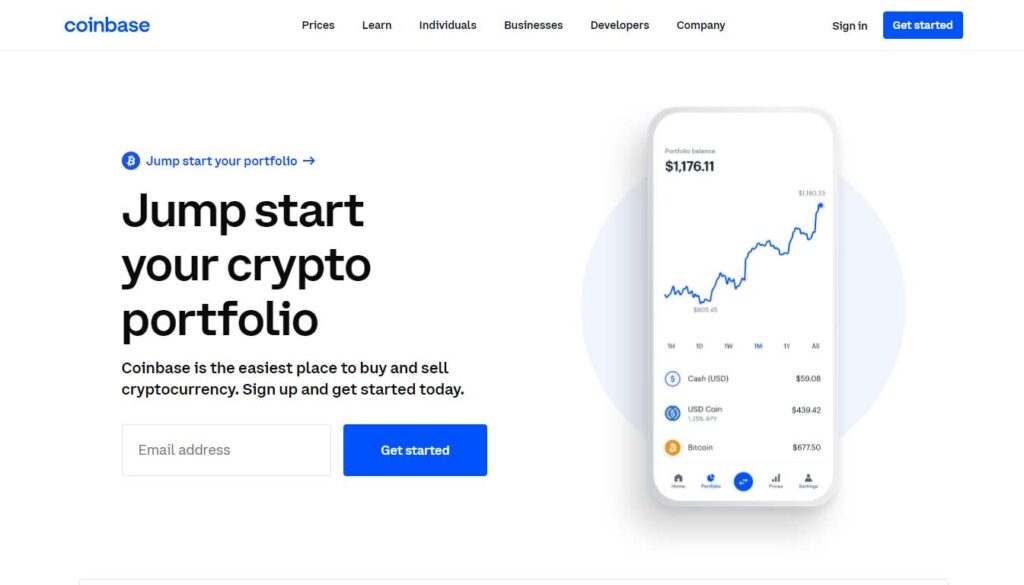 If you have no past experience trading in cryptocurrencies, Coinbase may be the best location to buy Bitcoin in Australia. The broker is quite popular among newcomers, not least because it provides a simple and cost-effective way to purchase and trade Bitcoin.
You can also purchase Bitcoin with a local debit or credit card, and the transaction will be processed quickly.
This expedited method of purchasing Bitcoin does come at a cost, as debit and credit card transactions at Coinbase incur a 3.99% transaction fee. Local bank transfers are also accepted by Coinbase, but with a typical trade cost of 1.49%, this is still deemed expensive.
However, if you plan to buy Bitcoin in Australia and keep your digital tokens for several years, this charge is likely to be insignificant in the long run.
In any case, in order to buy Bitcoin using Australian dollars at Coinbase, you must first create an account. You must provide a copy of your government-issued ID as well as a selfie of yourself holding the document.
After you've created your account, you should look into what additional cryptocurrencies are accessible on Coinbase. This covers more than 229 digital tokens & currencies, such as:
Another significant advantage of using Coinbase as your primary broker is that the marketplace is both safe and secure. Despite the fact that the broker is not licensed by ASIC, it is extensively regulated in the United States.
Moreover, 98% of your Bitcoin tokens will be held offline in cold storage wallets, and access to your account will need two-factor verification. As an added safeguard, you can impose a 48-hour withdrawal lock. Finally, Coinbase is a reliable Bitcoin broker, but keep in mind that it has high costs.
7. CoinJar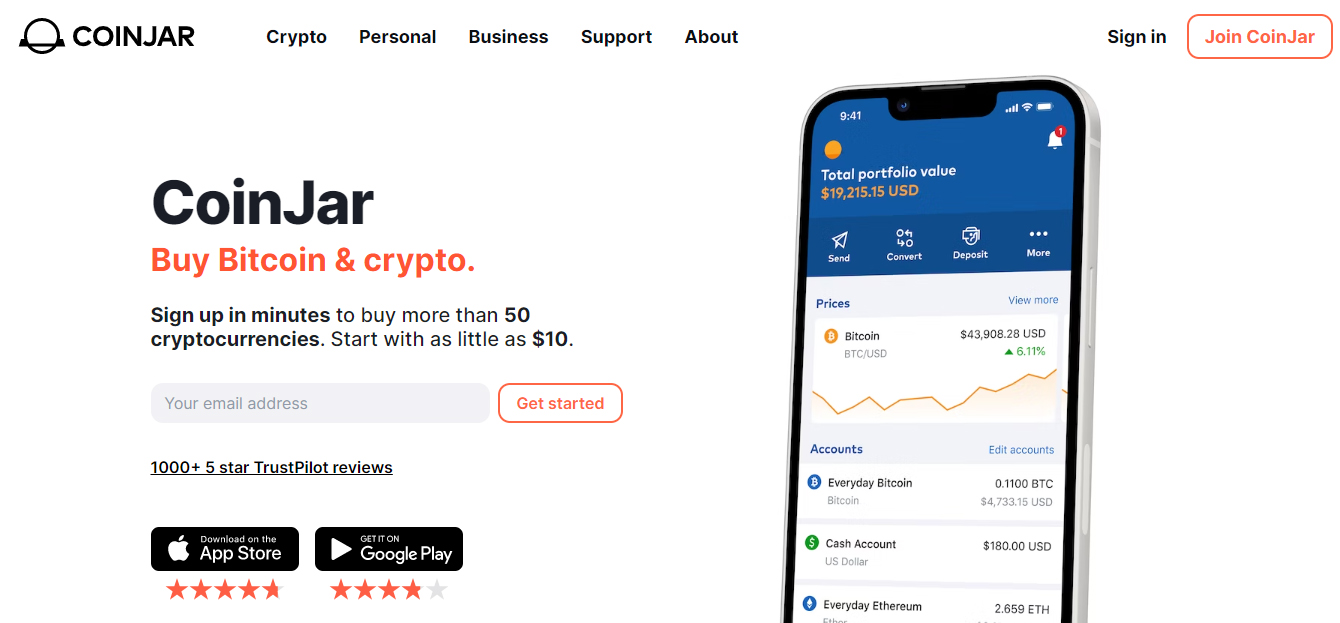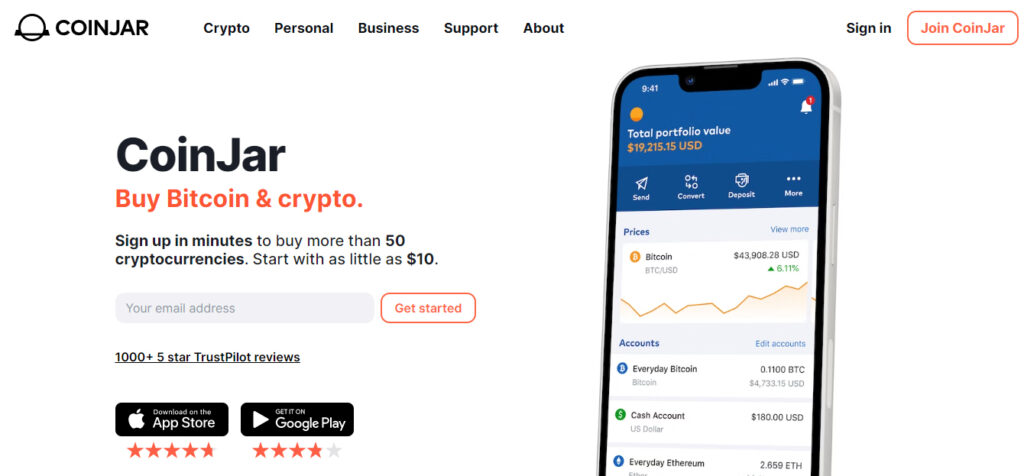 If you want to purchase Bitcoin in Australia through a domestic exchange, you might want to look into CoinJar. The website allows you to easily deposit funds in AUD using a range of payment methods.
For example, you can use Visa, MasterCard, PayID, BPAY, or Blueshyft. There are no deposit fees if you use BPAY or PayID.
Furthermore, you can withdraw AUD cash amounts to your local bank account without incurring any fees. CoinJar may fall short of expectations when it comes to trading fees. This is because you will be charged a flat 1% fee on all buy and sell orders. This implies that a $2,000 Bitcoin transaction will cost you more than $20 in fees.
There is also the range to consider, which, unlike on eToro and Capital.com, is not prominently displayed on the CoinJar website.
Nonetheless, CoinJar supports a wide selection of other digital assets in addition to Bitcoin. This includes not only large-cap projects like:
Ethereum,
USD Coin,
Stellar Lumens,
Ripple, and Litecoin, but also dozens of emerging DeFi coins.

The latter comprises 0x Token, Maker Dai, and Compound, as well as AAVE, Kyber Network, and Synthetix.
8. Digital Surge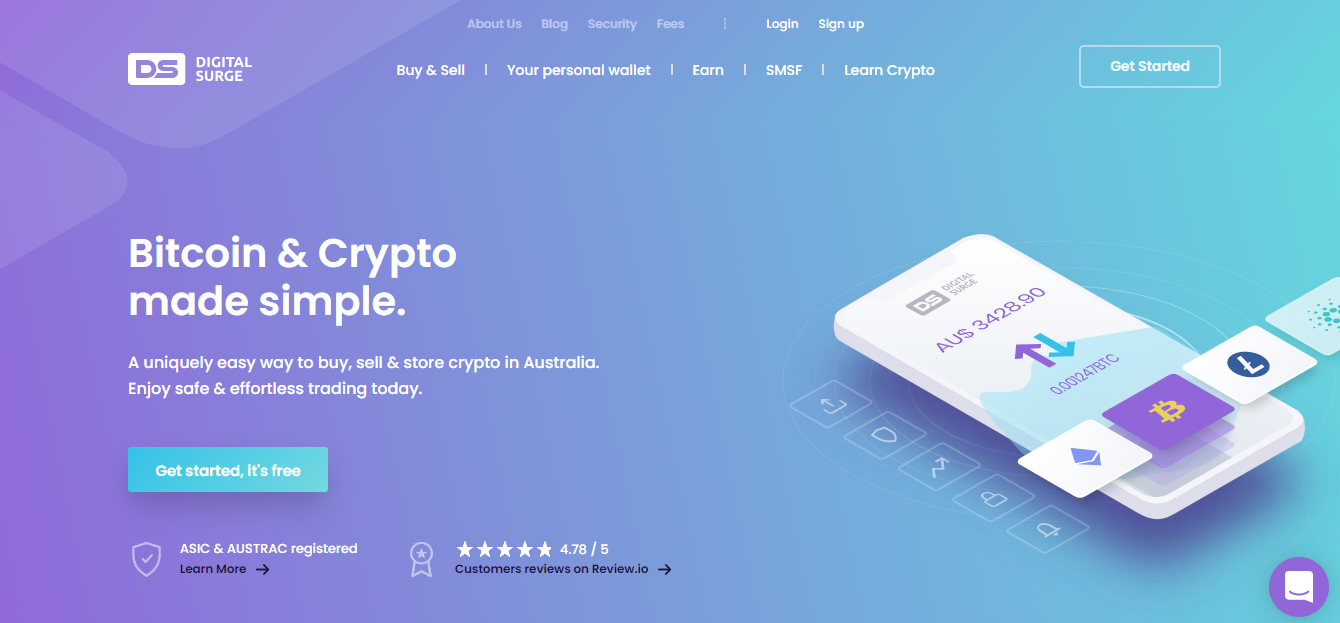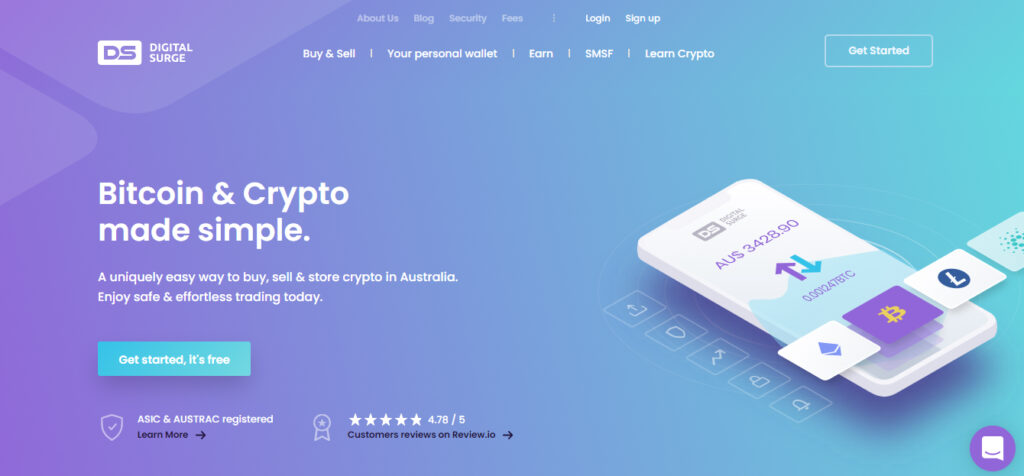 Digital Surge is a Bitcoin exchange that is both economical and simple to use for both traders and investors. For long-term Bitcoin investing, the platform has numerous noteworthy features, including recurring orders that allow you to dollar-cost average your holdings over time.
Another advantage is that Digital Surge does not charge fees for fiat deposits or withdrawals.
At Digital Surge, you'll pay 0.5% for every deal to purchase and sell Bitcoin. The cost reduces to 0.1% if you trade more than $1 million AUD every month. This exchange allows you to purchase and sell over 300 major cryptos in addition to Bitcoin.
9. Swfytx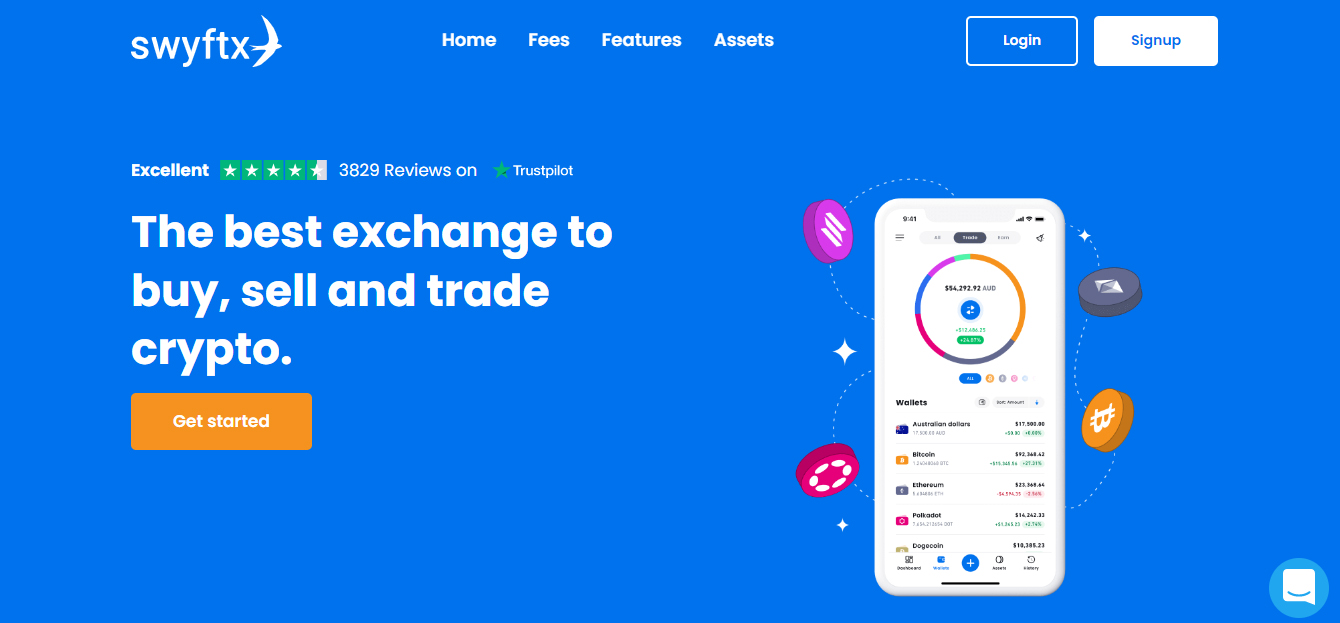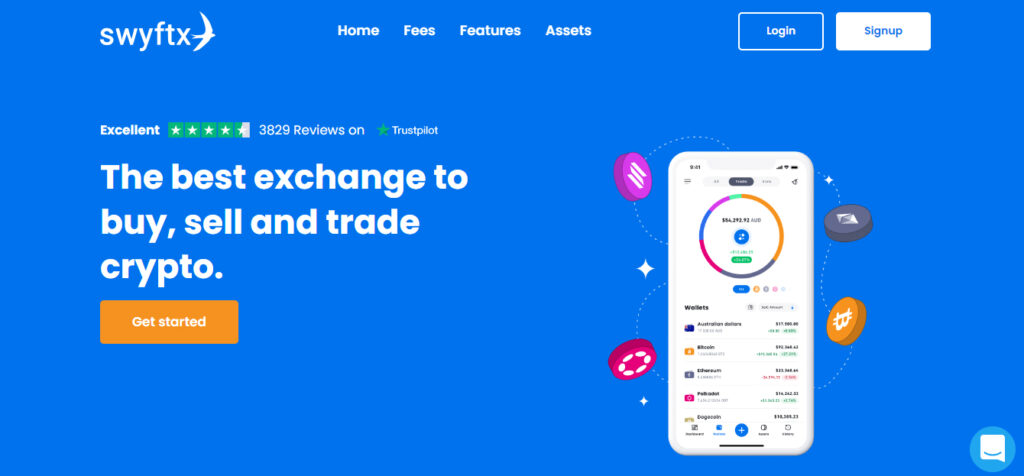 Swyftx is one of the best Bitcoin exchanges for traders looking to purchase and sell Bitcoin for a profit. This exchange offers a plethora of advanced trading tools, including integrated TradingView charts, an API for automated trading, sophisticated limit and stops loss orders, and much more.
Swyftx's trading interface is extremely customisable and includes a plethora of technical indicators.
It is also notable for its low spot trade pricing. You'll pay a flat 0.6% trading cost for each order, which is comparable to that of many other Australian Bitcoin exchanges. Swyftx, on the other hand, charges spreads as low as 0.41% for Bitcoin, which you won't find at any other big exchange in Australia.
It, in addition to Bitcoin, supports trade in over 310 coins. AUSTRAC regulates the platform, and customer service is available 24 hours a day, seven days a week. You can begin with as little as $30.
10. CoinSpot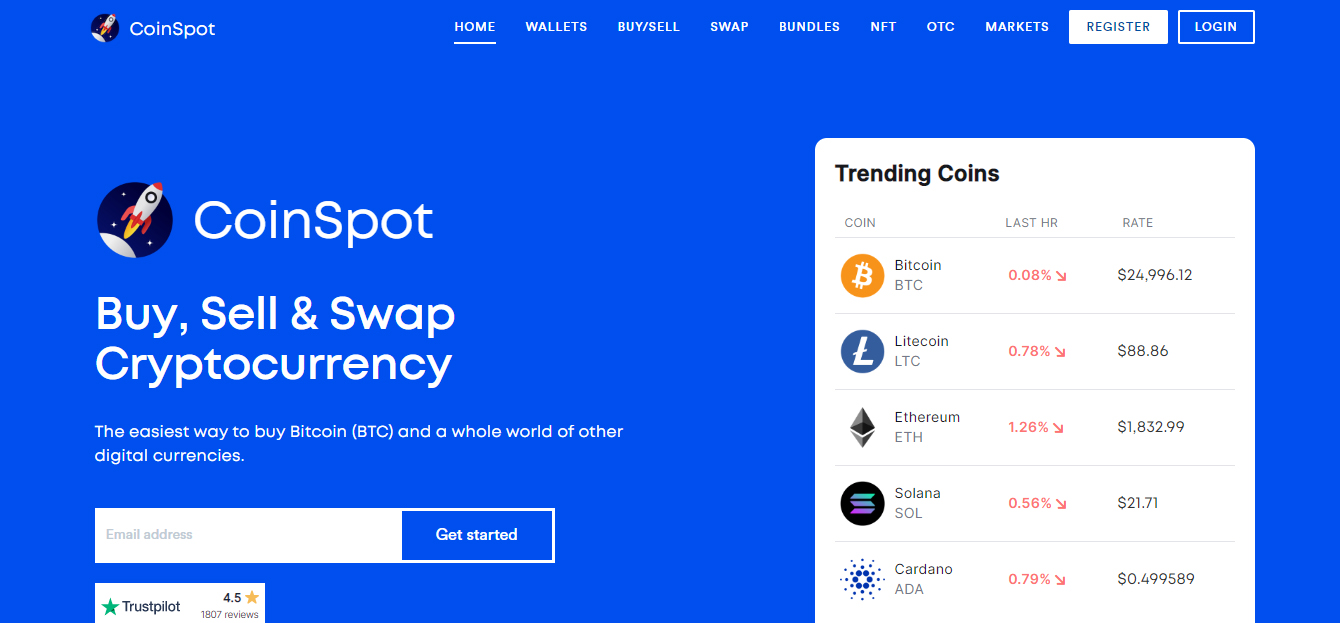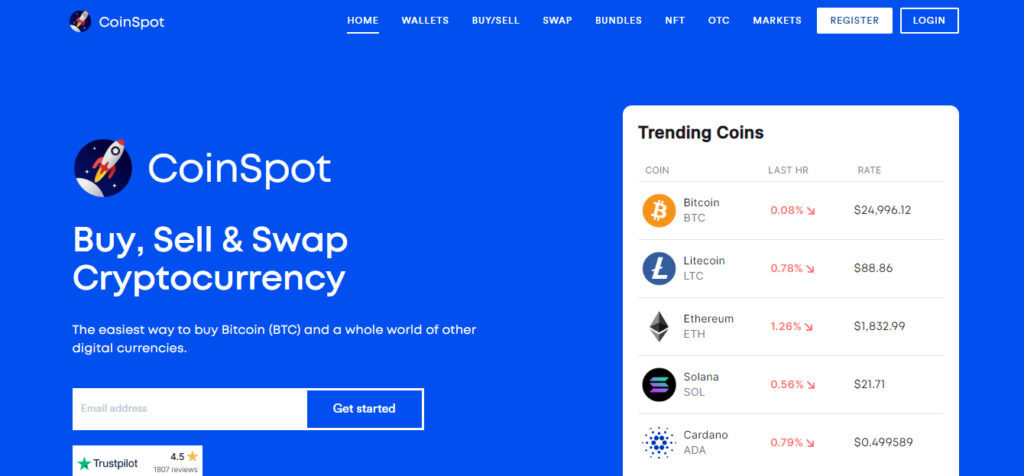 CoinSpot is a user-friendly Bitcoin exchange with a surprising number of features considering its simplicity. If all you want to do is buy Bitcoin, you can open a new account and begin investing in just a few minutes. CoinSpot provides an extremely easy immediate buy module.
The most notable feature of CoinSpot is its OTC (over-the-counter) trading marketplace. You may exchange Bitcoin and over 350 other popular cryptos with other CoinSpot users here. Fees are reduced from 1% for quick purchases to 0.1% when using the OTC market. Just keep an eye out for wide spreads, as CoinSpot's market currently has a tiny amount of trading volume.
CoinSpot includes a number of other appealing options for purchasing Bitcoin. The portal provides a free Bitcoin wallet with portfolio management features, as well as live chat customer service 24 hours a day, seven days a week. POLi, PayID, and direct deposit are all free ways to deposit and withdraw AUD. CoinSpot is also governed by AUSTRAC.
Conclusion
If you want to buy Bitcoin, you need first compare the many crypto brokers and exchanges available in Australia. Examine their features, prices, security, and overall reputation to determine which platform is best for you as per your style. You can consider registering your exchange with AUSTRAC for enhanced security.
I personally like Bybit or Binance for their simple interface and easy usage but you can choose the one that suits your needs.
As a rule of thumb only keep the amount that you are not trading in Exchange wallets rest can be placed in your hardware wallets like Ledger, Trezor, or Ellipal.
Keep in mind that owning and utilizing Bitcoin is not without risk. Consider investing in Bitcoin as part of a larger strategy, and consult with a financial expert if you have any questions.