Introduction
You might have heard about blockchain, metaverse, and Web 3.0 and they bring the future of technology.
Metaverse is one such concept that become hugely popular after Facebook dived into this industry and changed its name to Meta. They also emphasize how Metaverse is going to be the future of their company and also for other segments.
It actually made a lot of people interested in the concept, where they want to invest both their time and money.
The only problem is that they do not know where to invest, especially in the Metaverse project. Recently many new companies have also launched a lot of new metaverse-based applications, games, and platforms.
It takes the advantage of Metaverse concept and is truly a representation of how people will interact with each other and its applications in the future.
In this article, we will discuss some of the best Initial Metaverse Offerings where you can invest your time and resources. These launchpads are using the Metaverse platform to create something better than what already exists.
1. What is Metaverse?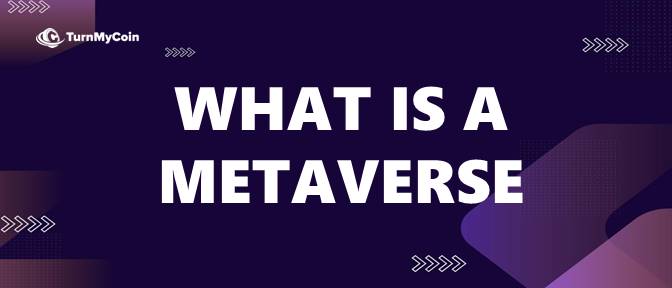 The metaverse is basically said to be a digital representation of our physical world. For example. It will be a digital space where the users will have a digital representation with a digital body.
They will be able to buy and sell things like land, cars, and other products digitally. Also, they can share things, meet people, meet people for digital meetings in a Metaverse Hotel & restaurant, and a lot more.
There are endless applications that Metaverse can be used for. It is an online 3D universe that would be a combination of various virtual spaces.
It is called the future of the internet, but it is not fully in existence. Currently, some platforms only have a few elements of Metaverse, that provide the closest Metverse experience.
It will be a combination of both augmented and virtual reality, which can be experienced via AR and VR headsets. One of the closest experiences that you can have related to Metaverse is through games. Game Developers have provided new features in games, leading to virtual events and even using virtual economies.
It is one of the major reasons why the cryptocurrency is said to grow exponentially in the next decade. Crypto will be used as the virtual currency in this virtual economy.
Since it is a great fit, it will lead to the creation of many new utility tokens, which will be required for Initial Metaverse Offerings. Blockchain technology is very much associated with the concept of the Metaverse and will also be a building block for the same.
You can read more about Metaverse here
2. What is Initial Metaverse Offering?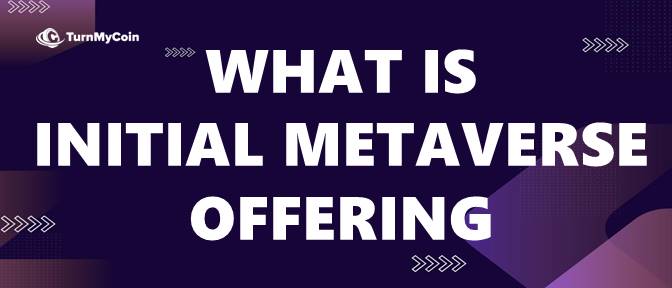 Initial Metaverse Offering is basically a way for blockchain companies to raise money for a Metaverse project, without having to go through any kind of initial Coin Offering(ICO).
With the help of an Initial Metaverse Offering, the blockchain company sells token that represents the ownership of the company.
The same tokens can be used for trading on the crypto exchange or purchase products or services from the same company. The Initial Metaverse Offering lets the company raise funds by offering digital tokens that can also be used to buy services of the company.
When the IMO is issued, a blockchain network is created to track the ownership of all the tokens issued. The tokens are sold by the blockchain company in exchange for fiat currency or another crypto like Ethereum or Bitcoin.
The money that is collected through the IMO is used in various business operations. The same tokens can also be used as an investment in the other products offered by the same company.
3. How Initial Metaverse Offering helps the users to become a part of the Metaverse
When the IMO is issued, people buy it through fiat currency or other cryptos. It helps the companies to raise funds to create their new Metaverse projects. This is one of the best ways for companies to raise money to fund the development of the project and maintain future growth.
By investing in the Metaverse project, the investors also get early access to various features in the Metaverse project, which are otherwise not available.
The user simply has to connect a cryptocurrency wallet and then store all the tokens in it, which were purchased during the IMO. Metamask or TrustWallet are two of the most famous cryptocurrency wallets that you can use.
There are a lot of different Metaverse projects in the market which is conducting an IMO. However, please conduct a proper research before investing in any project.
4. Best IMO Launchpads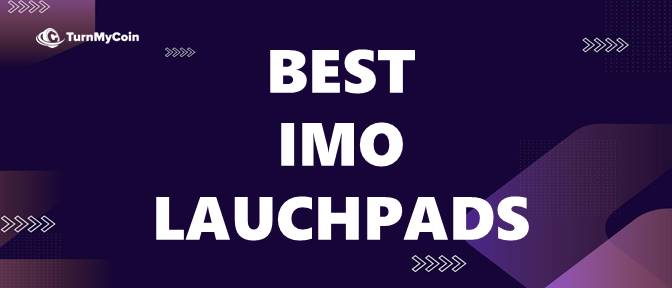 Although there are a lot of Metaverse projects that are conducting an IMO, only some of them are worth your time and resources. It is why we have listed down some of the best Initial Metaverse Offering for Metaverse projects.
These use cutting-edge technology which is integrated with Augmented reality and Virtual reality to provide excellent long-term profit potential.
1. FireStarter
It is a great and one of the most popular Initial Metaverse Offering launchpad that brings in support for DeFi, NFT, GameFi and Social tokens, all based on the Polygon Blockchain network.
The IMO allows users to invest in the Metaverse project at a very early stage of development. Many emerging crypto projects use this platform to generate money and enable the community to invest in it.
The slogan they use is "Own the future". The platform is used by crypto projects to expand its audience and also to initiate receiving funds quickly.
The token that the project provides is $FLAME. Using the tokens the investors can have early access to financing rounds and are allowed to participate.
FireStarter has also become popular as it has been invested in by many influencers, and famous personalities. Due to this, their cryptocurrency has expanded its reach and is now being used in various other projects.
2. Seedify
Seedify was dedicated to creating NFT(Non-Fungible Tokens) for a Metaverse project. The aim of the project is to upgrade and advance the virtual utilities and objects with time and also create a digital extension for the same in the virtual environment.
The investors of this Initial Metaverse Offering will be able to access the entire collection through the Seedify launchpad. It has also been working for Seedify Metaverse and Asset program through the Seedify Meta Studio.
Seedify uses the SFUND token which is used in other IMOs, further enhancing its value. It also offers various Metaverse objects at discount. Further, Seedify has now jumped into listing of NFTs as well.
You can buy SFUNDS at:
3. BSCPad
It is a great IMO launchpad for all kinds of Metaverse projects based on Bitcoin. It helps bitcoin projects to raise money for the project and distribute tokens in a completely decentralized way. The main aim of BSCPad is to develop next-generation blockchain launchpads which can deal with stake-related problems.
It aims to resolve a problem where the participants do not get the token allocation even when they stake the tokens. BSCPad provides a fair advantage to all the token owners and promotes ethical token launch. It also allows the most promising and forthcoming Binance Smart Chain projects to be funded by participants.
BSCPad is distinguished by two round method making sure each tier has an allocation. It has a distinct strategy from ideation to execution and provides many services like investment, development, influencer marketing, legal support services and more.
It can be used by any kind of groups like non-profits, independent contractors, small and medium-size businesses, corporations, and more.
You can buy BSCPad at:
4. Metaversepad
It is a next-generation multi-chain launchpad for Metaverse and also provides support for multiple blockchain gaming platforms created by Good Games Guild. It not only makes making transactions in Metaverse easier but also provides better speed and security for the same.
The main aim of Metaversepad is to serve as a link between metaverse gaming projects and users, especially investors and participants. The Initial Metaverse Offering has been prioritized by Metaversepad for openness and equitable distribution.
It is more transparent, completely fee-less, is faster and provides better security. Metaversepad offers 5 tiers and 2 systems. It is basically like a lottery system where it will be applicable to Tier 1. The system guarantees higher tiers to receive a guaranteed allocation based on the weight pool.
5. KSM Starter
KSM Starter provides early-stage support and funding from users through the KSM Starter launchpad. It is mainly driven by neighbourhood and shared ideas in a decentralized organization. KSM Starter is an IMO that helps new Metaverse ventures.
It has two stages called the token sale and sale of Metaverse items. In this IMO, the Metaverse item sale comes after the token sale and the participants can spend the purchased tokens on anything inside the Metaverse.
5. Benefits of IMO for investors and Business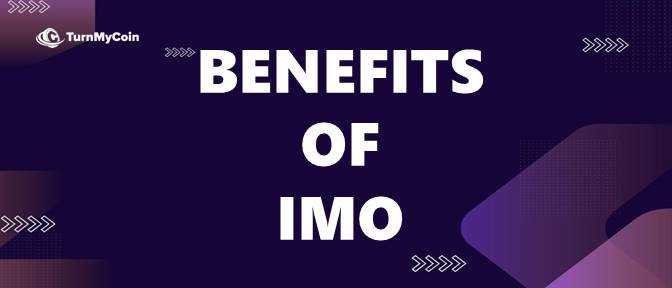 One of the major benefits of exposing the Metaverse projects through an IMO launchpad is that you get instant funding and an audience for the project.
Without an IMO launchpad, it would be difficult for the company to reach more audience and get more funds for the development.
However, IMO allows the projects to gain the right momentum in terms of funds and participation.
For investors, it can help them gain instant exposure to the growing Metaverse economy. Also, if the Metaverse project is successful, the investors will earn even more dividends. It is also a great way for investors to get the allocation in a fair and just way.
6. How to participate in an IMO?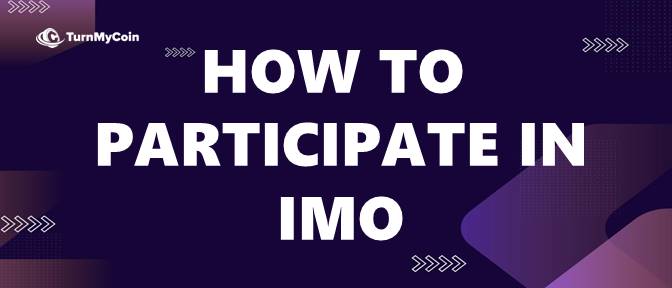 To participate in an IMO, one simply needs to connect their wallet (like Metamask, TrustWalletetc. ) on the hosting event platform. Once it has been connected, the users can deposit the ERC20/BSC/MATIC in the wallet. The announcement of the tokens will be made to the user before the sale begins. Once it begins, the users will be able to purchase the tokens.
The number of tokens available will depend on the coins deposited into the smart contract of the project. This is termed as allocation.
IMO uses smart contracts to release tokens over time. Once the deposit is collected, the tokens are released to the buyers. Not releasing the tokens all at once ensures that the value does not go down.
7. How do crypto and blockchain fit into IMO platforms?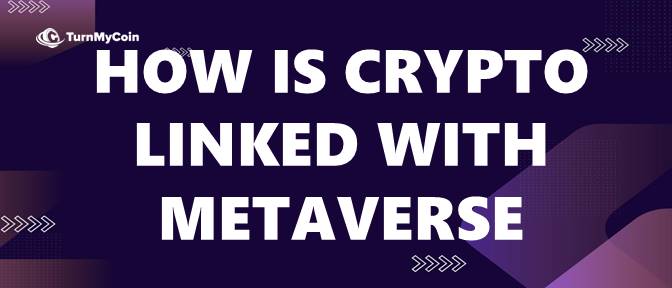 Blockchain technology is the main core or building block of both the Metaverse projects and IMO. It helps give a lot of features and also provides interoperability.
The most important feature that blockchain technology brings along is a decentralized network. Apart from that, here are a few more features related to it.
Using crypto tokens and blockchain technology brings digital proof of ownership that can easily be stored in the digital wallet created on the IMO platform. Users can immediately show proof of ownership of the asset through the transcript of the transactions.
It also offers digital collectibility, We can create 100% unique objects in the Metaverse, which can never be copied.
It also provides transfer of value to the investor with great speed of transactions and security. For example, in-game currency in a Metaverse based game is more secure when done using crypto and blockchain technology
It also provides decentralized governance where the rules of interaction in the metaverse, allocation of tokens and various other decisions are made. Metaverse needs to have fair governance, which is only possible through blockchain technology on the IMO launchpads.
Blockchain and crypto also provide interoperability between different platforms and creates custom blockchain network that can interact with each other. Apart from that, using blockchain-based IMO launchpads allows anyone from around the world to participate.
Verdict
These were some of the advantages and most popular IMO launchpads that exist on the internet right now. All of these IMO launchpads are great when it comes to increasing the reach of the project to gain more audience and funding for the initial phase during development.
Many new Initial Metaverse Offerings are being offered right now and can be a great way for people to invest their time and resources. You can select an IMO for the Metaverse project, only after a thorough research as to what the Metaverse project will offer.
Currently, many such Metaverse gaming projects are being launched through these IMO and have gained serious popularity and funding through them.