Introduction
For more than 12 years, the digital sphere has been under the influence of cryptocurrencies that continue to dominate it. The introduction of Initial Farm Offerings (IFO) in the cryptocurrency field generated a lot of buzz among younger generations.
It is one of the most popular fundraising tools that surpassed rivals in a short period. IFO platform generated earnings of $175 billion in the first quarter of 2021.
It is predicted that it will increase by more than 15% by the end of this year.
If you are planning to invest in cryptocurrencies, you can make your first buy at KuCoin.
Impact of Fundraising in Cryptocurrencies Today
Blockchain technology has increased the potential for many investors to investigate various financial services for the expansion of their businesses. Many investors have profited from the fundraising model's arrival in the digital era.
They were able to raise money this way for their cryptocurrency projects and company expansion. This helps them develop their projects. On the other side, investors gain as they invest early into projects and can expect higher gain later.
1. What is Initial Farm Offering (IFO)?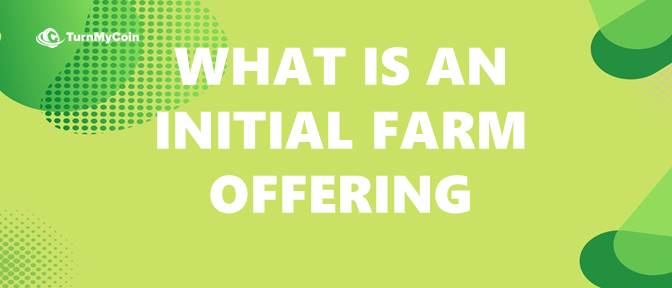 Initial Farm Offering (IFO) is a fundraising strategy that enables fresh Decentralized Finance (DeFi) projects to raise money. It involves the amalgamation of DeFi & Yield Farming to raise funds.
In essence, Investors take part in pre-sales instances that hold the momentum in the coming project assessment by decentralized exchanges.
Initial Farm Offering can be categorized as a streamlined version of initial coin offerings (ICO). It is more specific to the fundraising for DeFi Yield Farming Projects.
Just like in the case of Initial Coin Offering, Initial Game Offering etc. investors acquire tokens of the platform.
By acquiring native tokens during a pre-sale event organized by the DEX, investors can help fund projects that are currently available. Typically, DEX teams create a proposed list of the most profitable initiatives to introduce during the farming event.
There are a number of Platforms that can deploy Initial Farm Offerings like:
PancakeSwap is the most popular IFO platform, and its users have directly profited from the fundraising. While the owners of new projects might gain from the platform's liquidity pool they are also entitled to rewards.
Since Pancakeswap is a Decentralized Exchange, a singular central authority has little to no control over the majority of these tokens, which are community-driven.
2. Let's understand Initial Farm Offerings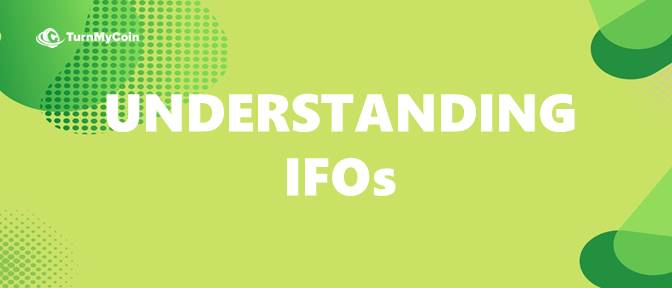 It is going to be a bit technical here so please be patient. IFO platforms are Automated Market Makers (AMM).
AMM-based exchanges do not use conventional order books or order matching. Instead, they rely on oracles, a kind of blockchain-based service, which provides data from exchanges and other platforms to determine trading prices. They make use of pre-funded asset pools referred to as liquidity pools.
The financing of these liquidity pools by the trading of assets in a particular trading pair. Based on prices from blockchain oracles, they carry out orders against these pools.
In a practice known as "Yield Farming," the pools are financed by organizations that are qualified to earn transaction fees from these pools as well as a particular kind of reward in the third type of token.
The tokens of a particular project may be spread through these pre-funded pools and yield farming awards by using an IFO. For the decentralized protocol hosting it, the procedure adds more liquidity.
By adding tokens to pre-funded pools, new projects help users who want to increase the interest rate on their cryptocurrency holdings.
3. How does an Initial Farm Offering platform work?
IFO activities often fall into two categories:
Unlimited Sale: For a set fee, the user may stake an unlimited number of tokens of a project in the Farming Platforms.
Basic Sale: Users are not charged a participation fee, and they can stake a certain number of tokens.
The first step in joining an IFO is to create an account on one of the DEXs that supports this capability. As mentioned above, Pancakeswap is a famous one.
To participate at Pancakeswap, users must stake CAKE or BNB tokens per the criteria of participation. For the farming process, they must offer cash. Tokens are accordingly awarded to such users once the process is complete
After checking and examining the complete project, the hosting of IFO is initially processed. Automated smart contracts that control the transaction flow instantly power the IFO platform.
4. How to Participate in Initial Farm Offering?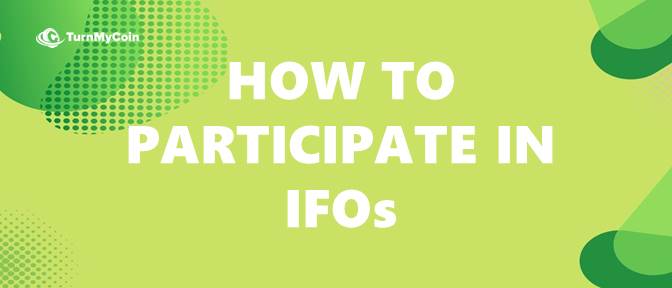 Users just need to contribute liquidity to a pool that is eligible for the Initial Farm Offering to take part in an IFO event. You will need a wallet compatible with smart contracts on the Binance Smart Chain. Most people prefer using Metamask or Trust Wallet for this purpose.
What Happens To unutilized funds during an IFO?
There are a few outcomes of an IFO:
The complete IFO gets allocated: this means both the investors and project developers achieve the primary goal of IFO. Accordingly, users will have tokens that correspond to their percentage of the overall contribution made.

For example, Consider a scenario in which a contribution of $1,000,000 is the full value of an IFO. The project gets the full amount less the fees charged by the IFO platform.

The total allocation does not happen: In this scenario, investors are normally given an option to receive any remaining tokens from the event after receiving the equivalent in cash as their donation. OR they can opt for refund of the amount.
Sales will continue as usual, and in that, you need to use money, even if there is no raise in the desired amount of money. The project work continues; it merely results in the distribution of fewer tokens.
5. What are the benefits of IFO Platforms?
The following are some advantages that IFO users may experience:
No Middleman: The essence of Cryptocurrencies is Decentralization. DEXs encourage decentralization and enabling users to save money over time because of lower gas prices and shorter wait times.
For those who are new to cryptocurrency, IFO enhances the advantages of trading on DEXs.
Using IFO platforms for project financing is secure due to the dual-margin intention. This one is a little technical but you can say that the market balances two of your currencies that you put to farming based upon their market price to help you earn more.
Because of the use of Blockchain Technology transactions and activities visible to users

The ability to conduct quick and secure transactions around-the-clock advantages users of speedy trade.

It's Simple: Anyone can access the IFO development platform after activating an account thereby connecting their wallets to take part in the IFO sale.
High-end security protocols, including Escrow protection, HTTP authentication, and 2-Factor authentication are integrated with the IFO platform to guard against numerous hacks.
To earn the trust of users on the IFO platform, it upholds great transparency about user transaction details.
The investors who invest in the company have trust in the platform because the company provides accurate checking by the exchanges. Proceeding through KYC/AML helps the investors to ensure a pathway for secure investments.
As a KYC/AML exchange, you get the benefit as an investor to initiate the verification process on the platform. It also gives you the security that the background is safe for the investors.
As the listing process of the exchange is quite simple and therefore you can immediately open tokens for the secondary market.
The platform initiates instant liquidity, and hence you can buy an intensive number of tokens at a low price. And thereby, the value increases in a public sale.
The whole functioning of IFO is on liquidity exchanges. Therefore, you have to pay lower gas fees and deploy the new smart contract. With the help of the contract, you get control over asset tokens and the liquidity pool
6. What is the Future of Initial Farm Offering?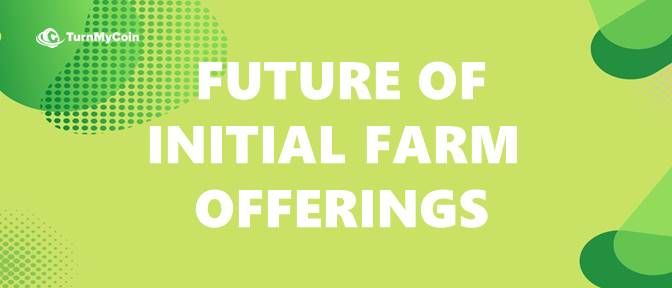 Initial Farm Offering are a revolutionary concept that work using DeFi platforms. DeFi platforms are loved by investors because of the attractive rewards that they pay investors.
PancakeSwap has added IFO integration to its platform as part of ongoing platform innovation. As the process generates liquidity for new projects and burns CAKE tokens, it benefits both new projects and investors.
In general, new decentralized protocols on the BSC, Ethereum, Polkadot are using IFOs. This technology offers a smooth entry point for fresh initiatives into the DeFi market.
Conclusion
The IFO development offers entrepreneurs and incoming investors a bright future to use digital transactions for the expansion of their businesses.
It is the possibly the best fundraising strategy for DeFi yield farming projects that maximize future returns on the investor's capital.
Investors can approach any blockchain business with experience creating futuristic IFO platforms employing the most cutting-edge technology at a competitive price to quickly become the industry leader.