Introduction
Cryptocurrencies like Bitcoin and Ethereum are gaining popularity due to their numerous advantages over traditional fiat currency. You'll need to grasp how blockchain wallets function if you wish to use any of these blockchain-based coins.
The page defines blockchain wallets, explains why you might want to use one, and describes the many types of blockchain wallets. It also provides a demonstration of how to use blockchain wallets.
What is a Blockchain Wallet?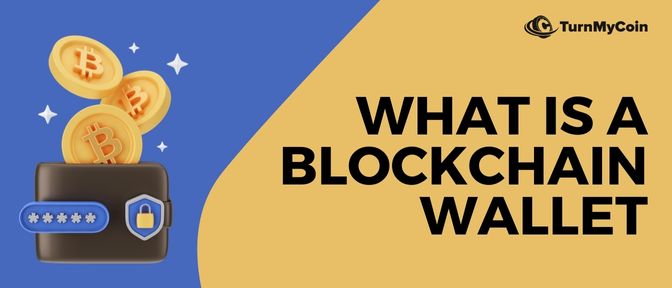 A blockchain wallet is a type of crypto wallet that enables users to handle several types of cryptocurrencies, such as Bitcoin, Ethereum, etc. A blockchain wallet facilitates the exchange of funds. Because transactions are cryptographically verified, they are secure.
The wallet is accessible via web devices, including smartphones, and the user's privacy and identification are protected. However, a blockchain wallet includes all of the characteristics required for safe and secure fund transfers and exchanges between multiple parties.
It is fairly similar to sending or receiving money using PayPal or any other currency payment method, but you use cryptocurrency instead. Electrum, Mycelium, Samurai, Blockchain.info, Jaxx, and Bitcoin paper wallets are some examples of blockchain wallets. There are numerous additional options, depending on your needs and ideal level of security.
How Do Blockchain Wallets Function?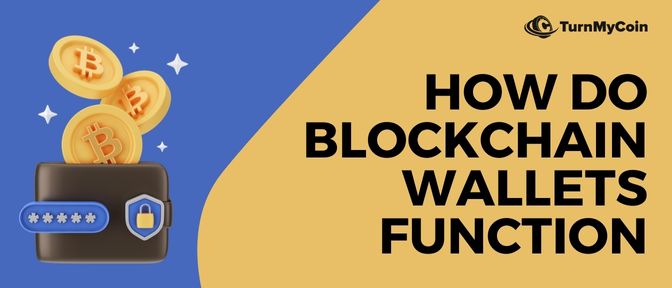 Let's first discuss what private and public keys are and how a blockchain wallet relates to them. When you set up a blockchain wallet, you are given a private key and a public key that you may use to access your wallet. Take email as an example. If you wish to receive emails from someone, you offer them your email address.
Giving up your email address, nevertheless, does not indicate that others will be allowed to send emails from your account. Somebody would have to know your email account credentials to do so.
Blockchain wallets use a similar technique that combines a public key and a private key. A public key (as the name indicates) is comparable to an email address in that it can be given to anybody. However, when you create your wallet, a public key is generated, which you can share with anyone to accept funds.
The private key is a closely guarded secret. It is similar to your email's password in that it should not be hacked and should not be disclosed to anybody. You spend your money with the help of this private key. There is a considerable probability that your account will be hacked, and you will waste all of your crypto deposits if someone discovers your private key.
Why use a Blockchain Wallet?
Traditional banking systems present various challenges while doing any transaction. For starters, transactions are frequently slow. For instance, any transaction must go via an intermediary, such as a bank, implying that there is a single point of failure.
Furthermore, there are challenges with maintaining track of all accounts and balances; data can be endangered, altered, or even corrupted across numerous systems where the accounts and balances are kept. Blockchain wallets alleviate or eliminate these concerns.
Features of Blockchain Wallet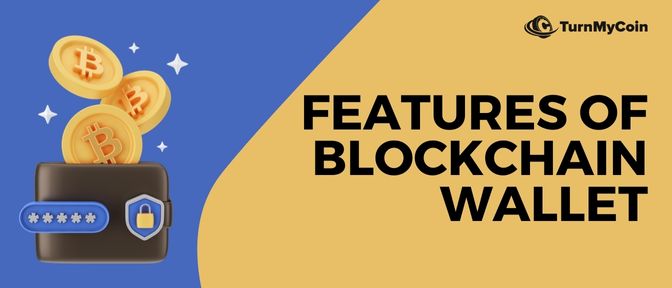 Now that you understand how Blockchain wallets work, it is critical that you understand their characteristics. Below are some of the most important features of Blockchain wallets:
It functions similarly to any other software program or wallet you may use for day-to-day operations.
Just remember to keep your private key secure.
Allows for instant transactions across borders. And there are no barriers or intermediaries.
Transferring funds is substantially cheaper than with regular institutions.
Allows for transactions between different cryptocurrencies. This allows you to perform simple currency conversions.
Blockchain wallets can be of three types:
Software Wallets
Exchange Wallets
We will now take a look at the best blockchain wallets in each of these types.
Hardware Blockchain Wallets
1. Ledger Nano X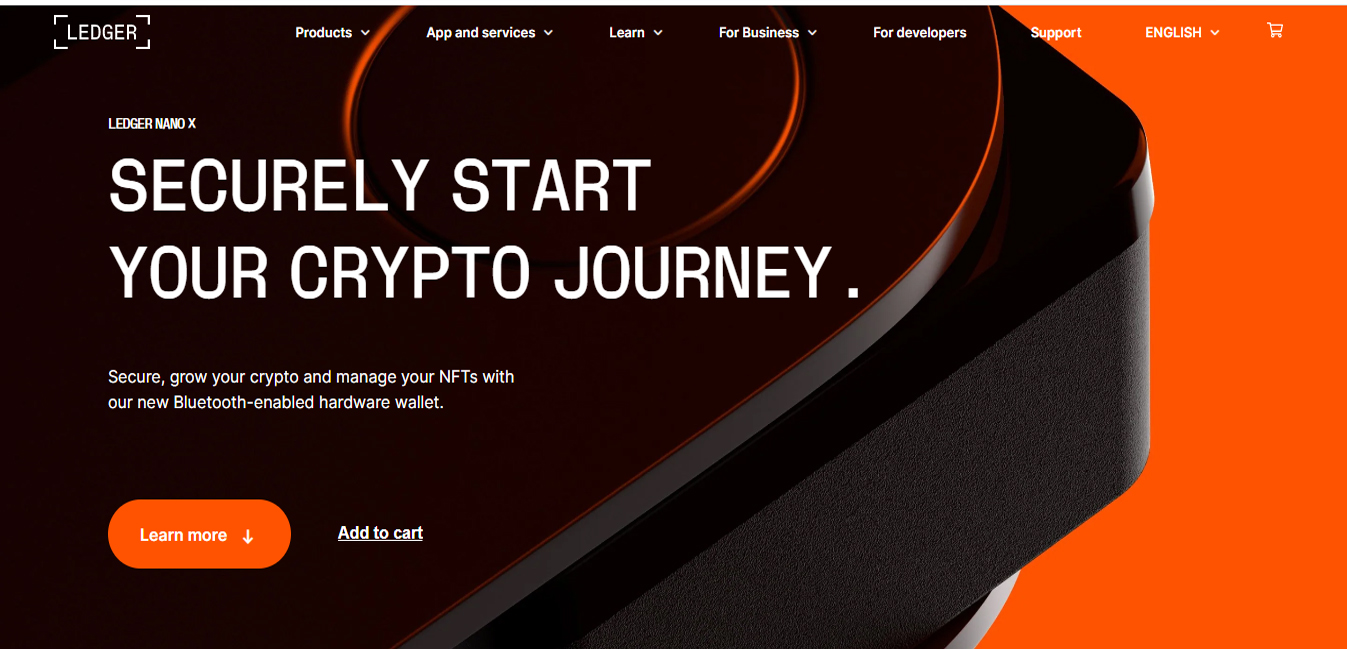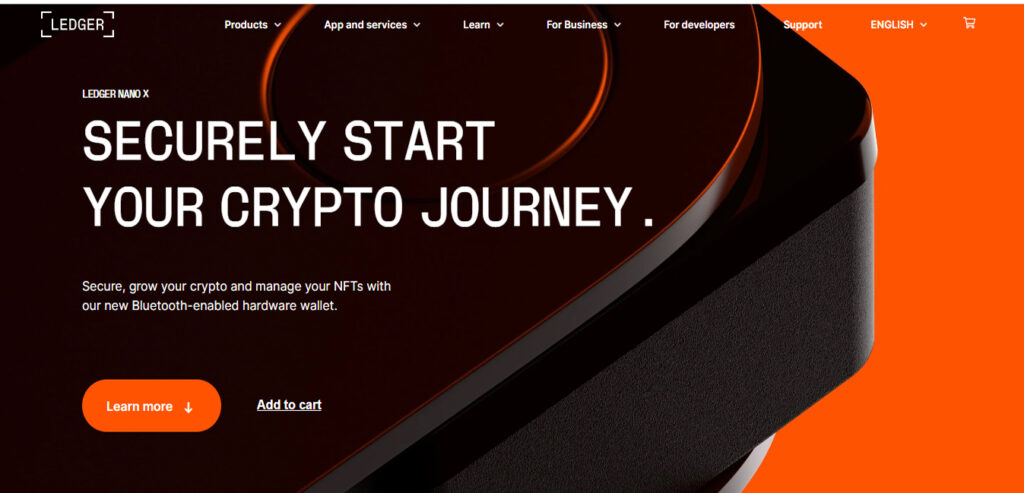 The Ledger Nano X works best when linked with the Ledger Live mobile application, which allows you to see your balance immediately with or without the device. The Nano X improves on the Nano S Plus by including Bluetooth connectivity. Because you no longer need a computer and a USB cord to authenticate your transaction, the Nano X is ideal for mobile payments.
Since its founding in 2014, The Ledger company has experienced significant development. It has consistently created some of the finest hardware wallets. The Nano S Plus and Nano X hardware wallets are sleek and modern, with over 5,500 tokens supported.
It's no surprise that Ledger's devices have over 1,500,000 users, thanks to an OLED display and smart software. Ledger had sold over 3,000,000 wallets to customers in over 190 countries at the time of writing. However, the combination of Ledger with Metamask, one of the most popular software wallets, quickly elevates it to the top of the list of hardware wallets. You may combine the functionality and simplicity of use of a Metamask wallet with the encryption of a Ledger wallet.
The Ledger Nano X plus a competent hot wallet are actually all you need to get started with cryptocurrency like a pro. While the Nano X may appear to be a touch pricy at $149, it's a tiny price to pay for the peace of mind that Ledger's reputation provides. The Ledger Nano S Plus is now available for $79, making it an excellent choice for individuals on a tight budget who don't mind using a hot wallet for mobile transactions.
2. Trezor Model T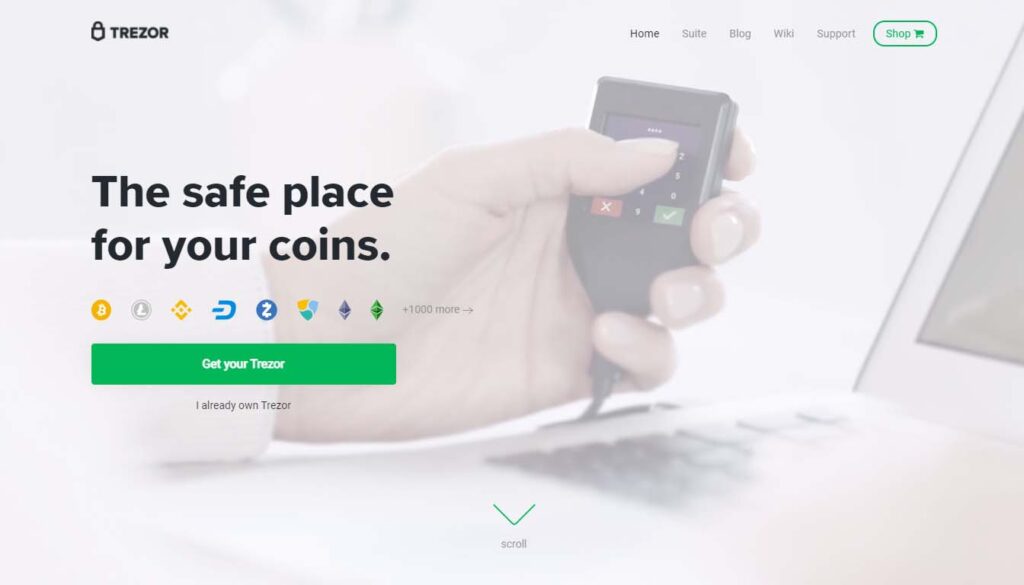 SatoshiLabs' Trezor Model T was conceived and built in the Czech Republic by bitcoin enthusiasts and an outstanding cyber security team. Trezor literally translates to "vault" in Czech.
The Trezor team is credited with creating the first hardware wallet for cryptocurrencies that employed current cryptography. It has an easy-to-use interface with an LED display and a PIN to access the wallet. When you validate your purchase, the gadget prompts you to utilise 2-factor authentication for more security.
The one-of-a-kind hardware is available for Windows, Mac, and Linux and supports over 1000 different tokens for holding and trading. However, the device, like any other hardware wallet, needs your computer to be linked to the internet and via USB.
3. Ellipal Titan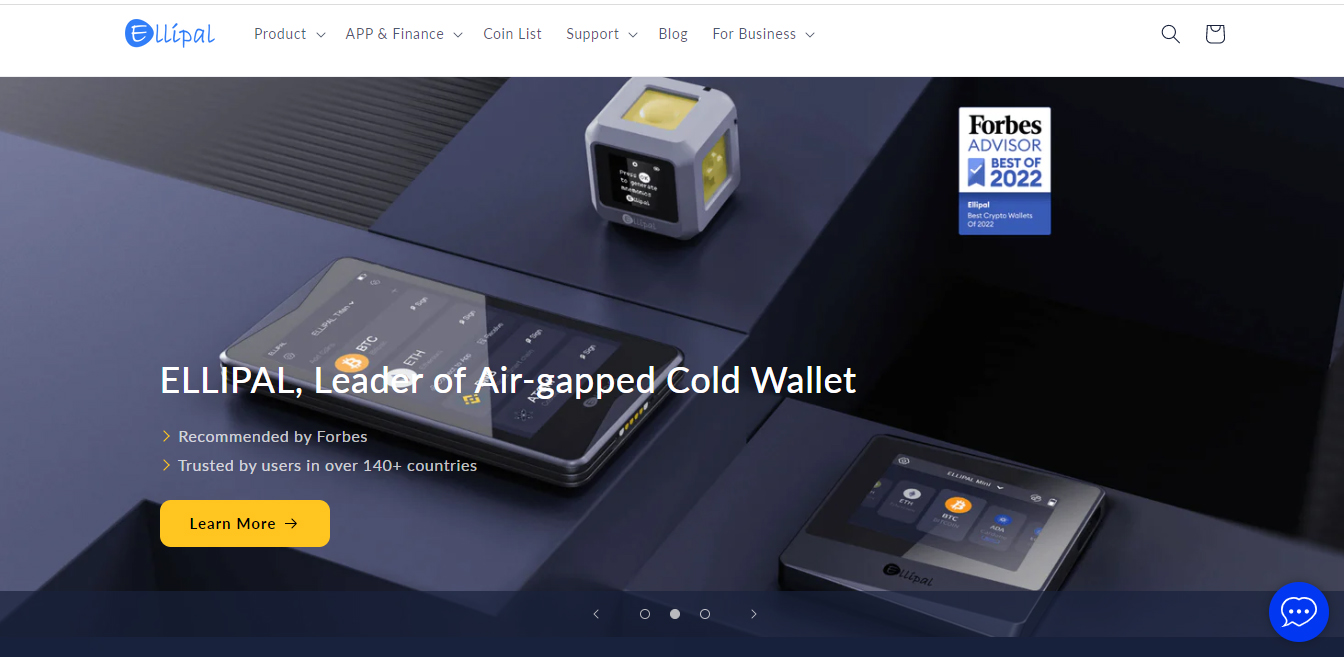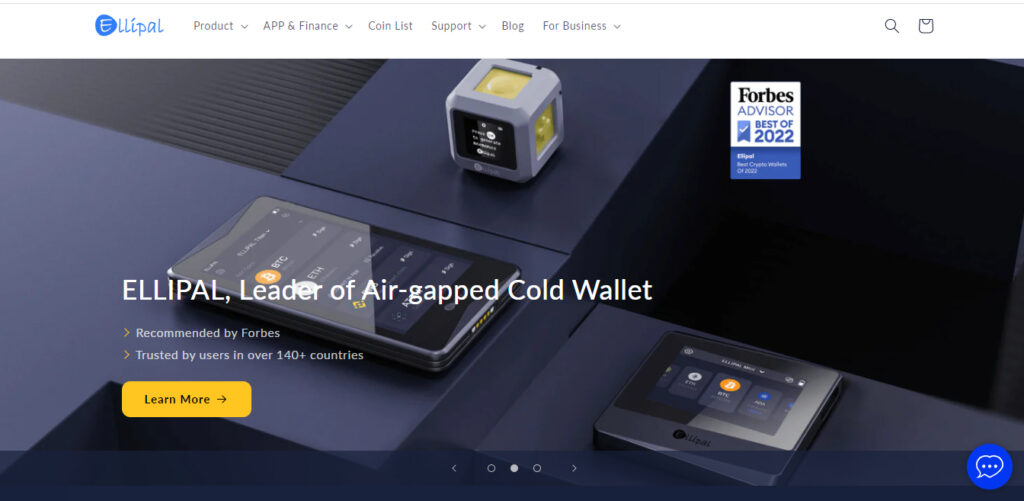 The Ellipal Titan does not play about with the title "Titan." This hardware wallet resembles a Cybertruck phone more than a bitcoin wallet; it even includes a touchscreen display for interacting with your coins. It is one of the best blockchain wallets in the market. Ellipal wallets have been the world's first air-gapped cold storage wallets, which implies your private key is safe in a completely isolated environment that never connects to the internet.
The Ellipal wallet works in tandem with an app to provide the protection of a cold wallet while also providing the functionality of a hot wallet. However, the Ellipal can also handle Ethereum tokens as well as Binance Smart Chain tokens, which is an uncommon functionality!
4. SafePal S1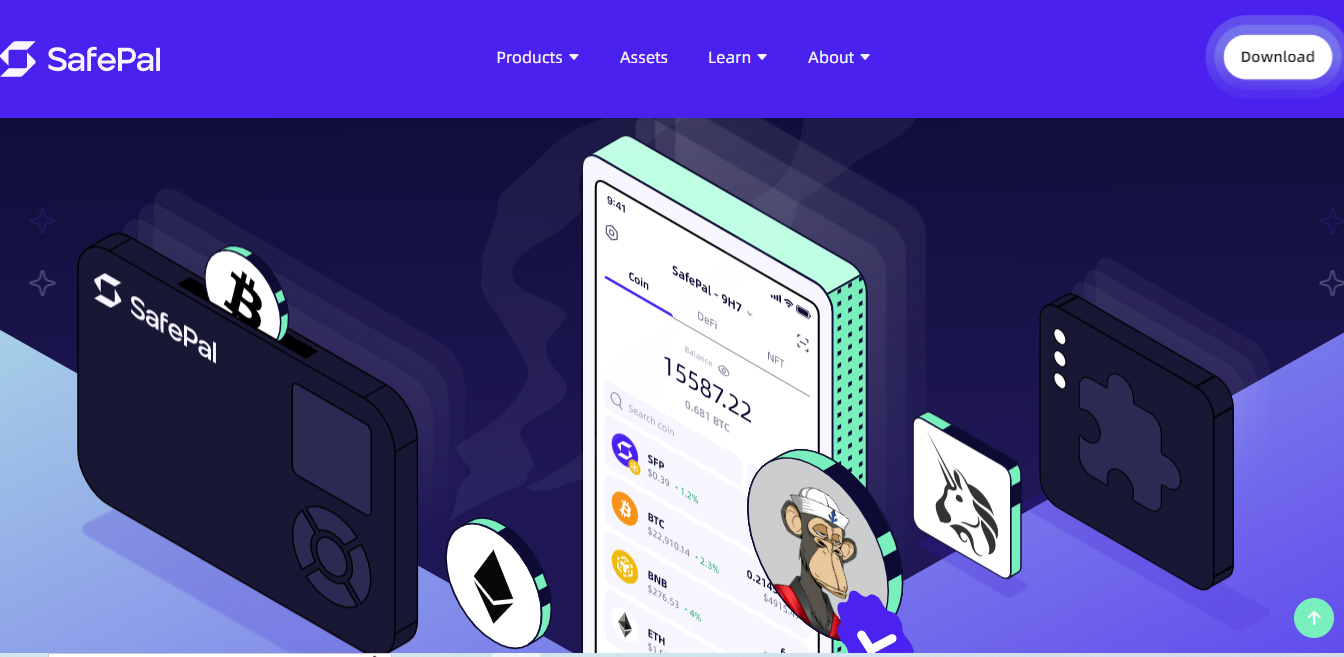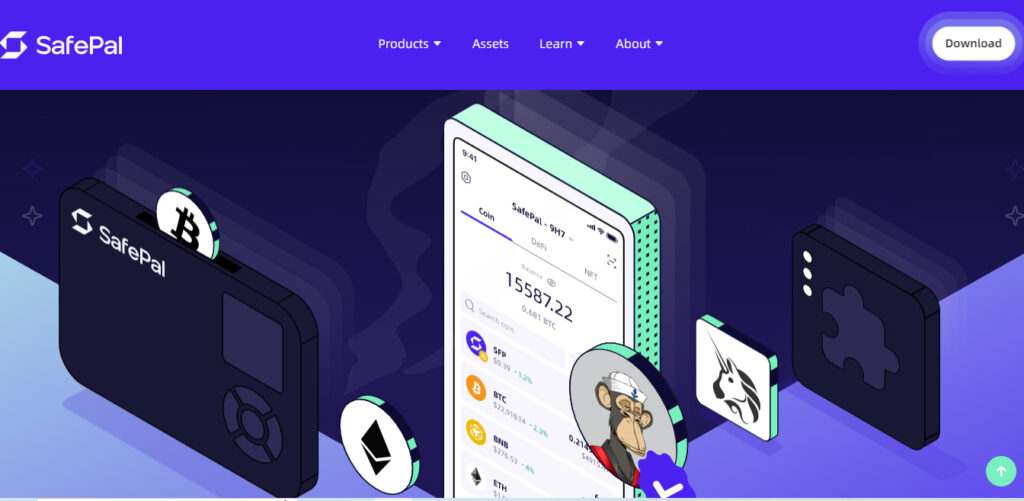 Looking for a portable and easy way to track and manage your cryptocurrencies on the go? Take into account the comprehensive SafePal S1 wallet. However, you can simply take your SafePal wallet with you wherever you go because it is the size of a credit card.
Login to the SafePal app via a local QR connection to transfer your money and tokens – no need to endanger your funds by connecting to public Wi-Fi or using a Bluetooth device.
Best of all, SafePal supports over 10,000 different cryptocurrency tokens and coins, allowing you to use a single wallet for all of your assets.
Software Blockchain Wallets
5. Exodus Bitcoin & Crypto Wallet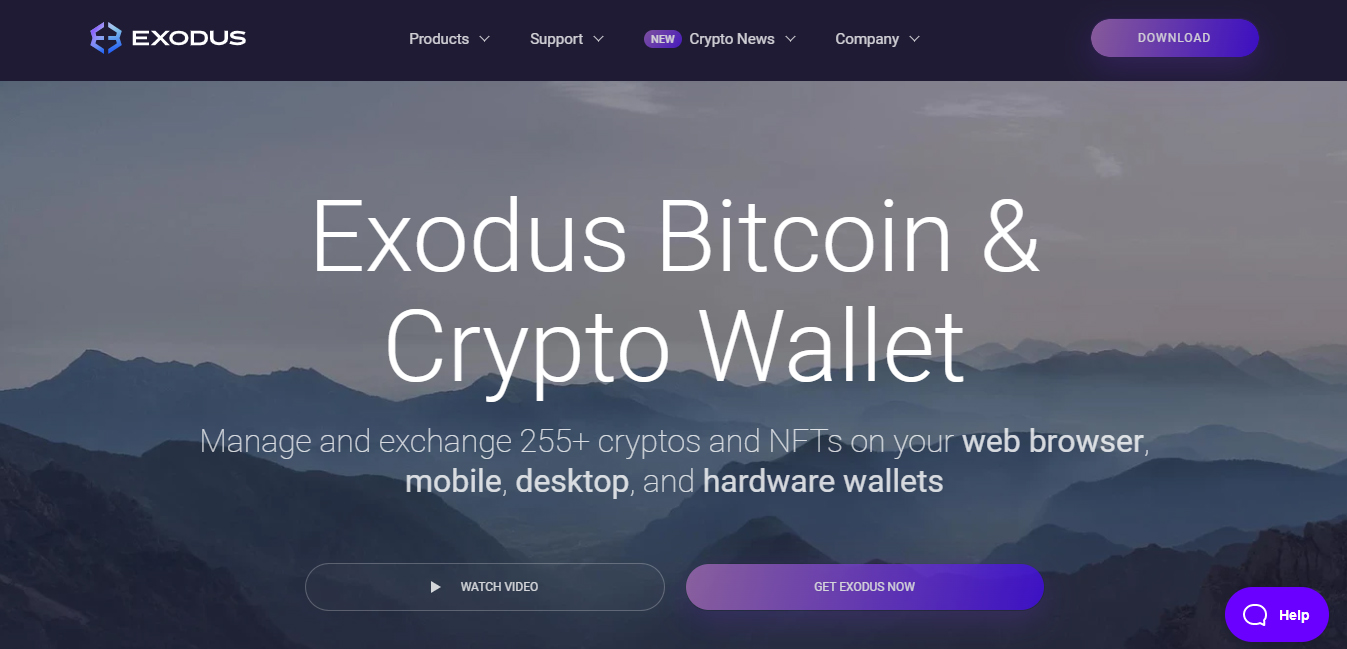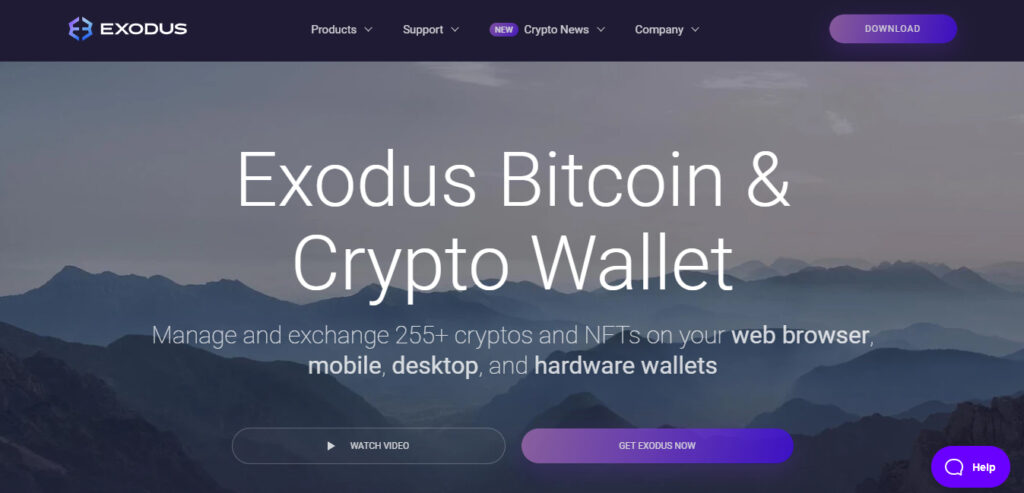 Exodus is a Trezor-compatible software wallet. It is one of the best blockchain wallets in the market.You can save money by storing coins in your crypto wallet and earning high interest rates on them. However, depending on which feels right for you, try the desktop app or the mobile app. Other applications for saving with over 290 coins are available.
However, you can trade, send, and receive coins at any moment, in addition to holding them and earning interest. A huge knowledge base, FAQs, videos, and charts ensure that you always have the most up-to-date information.
This platform solely charges miner and network fees. Exodus does not charge any fees to use its wallet.
6. Guarda Crypto Wallet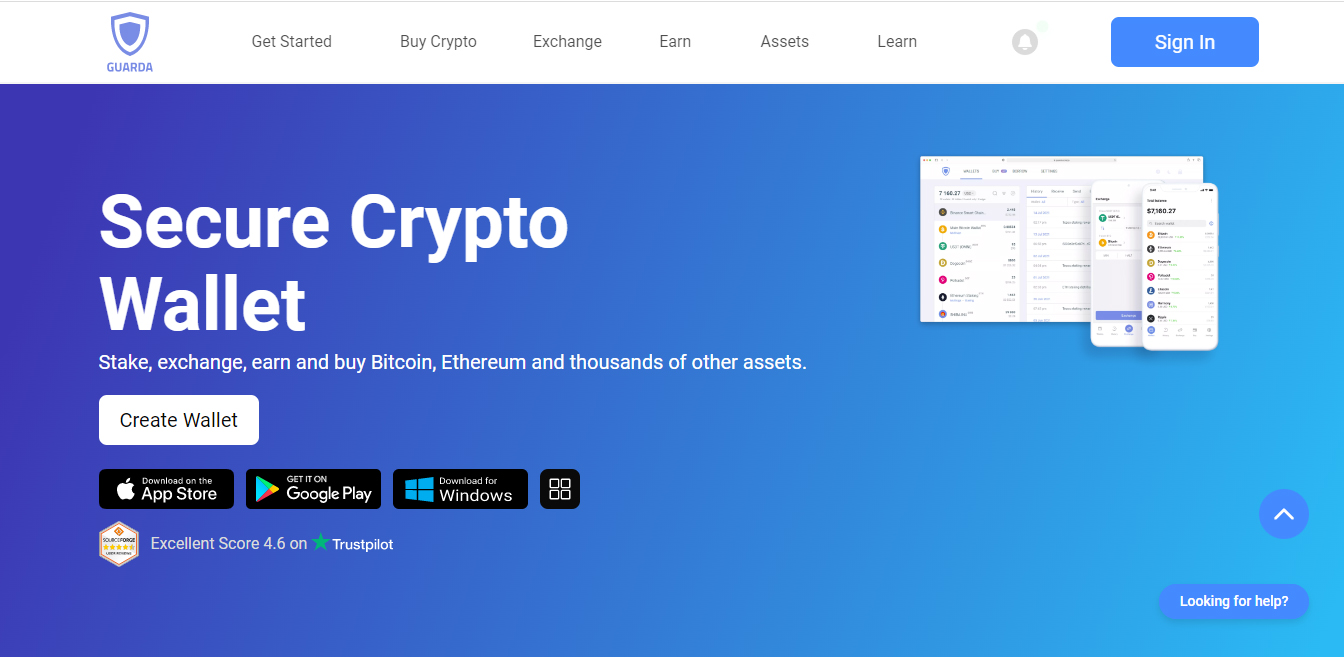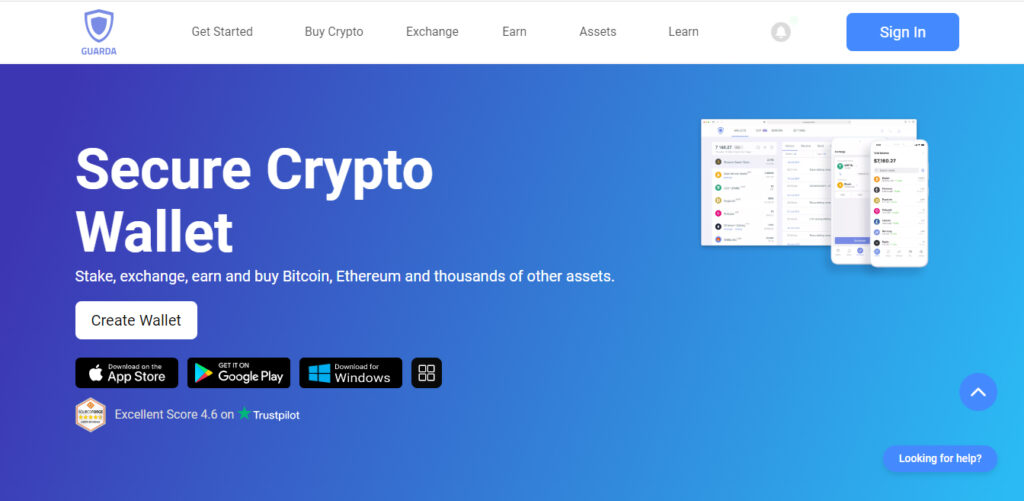 This wallet is not a cryptocurrency wallet; rather, it allows you to store Bitcoin, Polkadot, Dogecoin, Ether, and dozens of other cryptocurrencies on the same platform. It is one of the best options for investors who want to complete multiple duties in one spot. It is one of the best blockchain wallets in the market.
Users can stake cryptocurrency for interest, earn free crypto, and store a variety of digital assets using the wallet. Furthermore, you can exchange cryptocurrency straight from the Guarda Crypto Wallet, eliminating the need to pay transaction fees to move your investments from another exchange.
Exchange Blockchain Wallets
7. Binance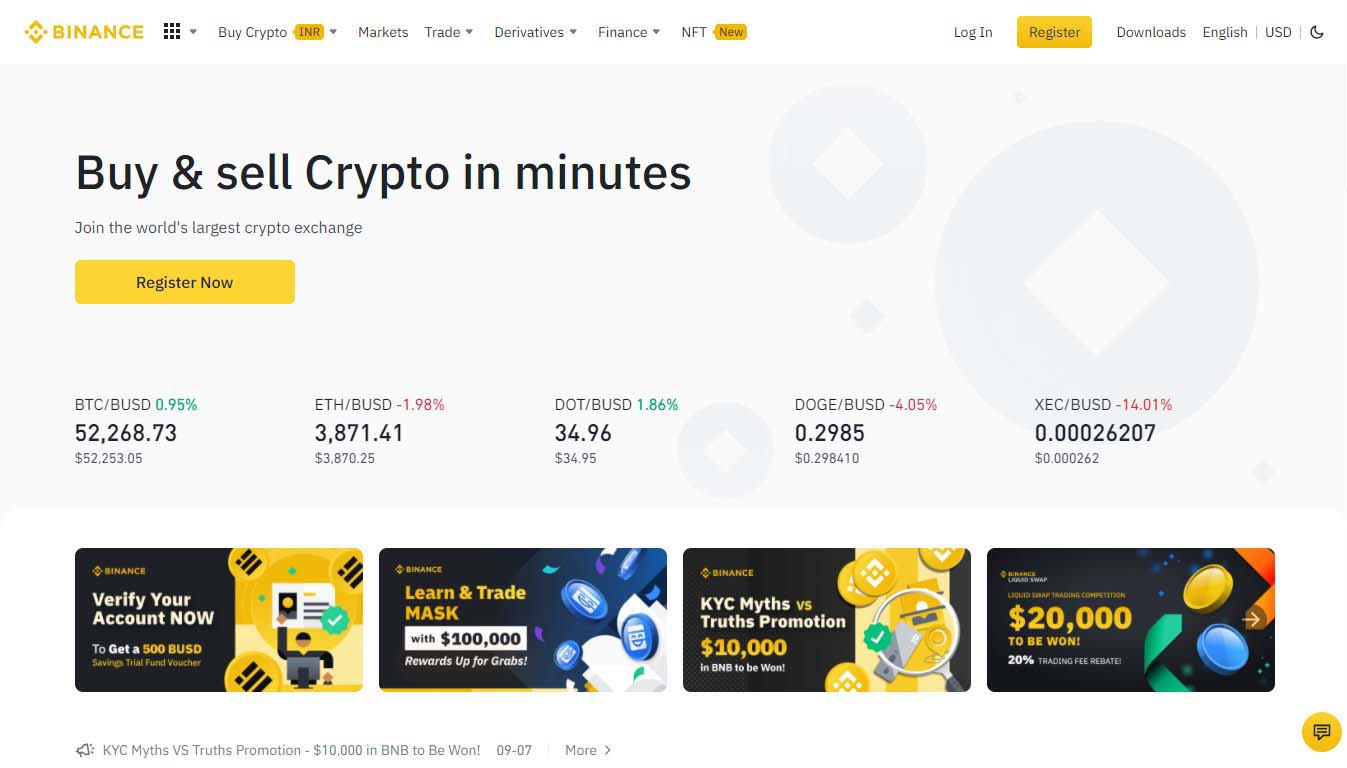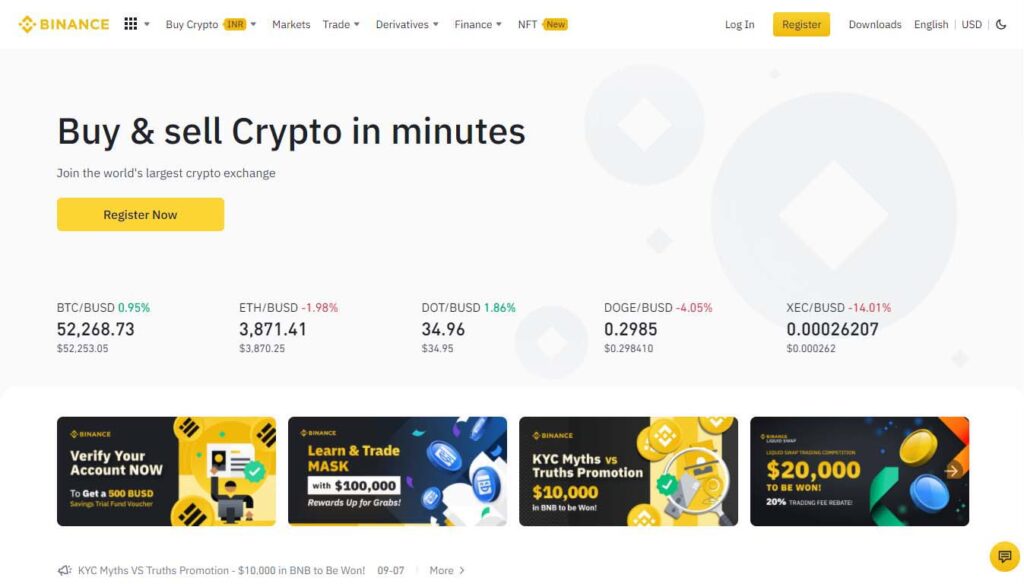 This crypto wallet includes cutting-edge crypto features such as auto-invest, Futures and Options, staking, Defi, and peer-to-peer trading. Their typical 24-hour trading volume is $100 billion, demonstrating customers' trust in their system. The Binance Chain is the Blockchain used by this cryptocurrency exchange.
Binance has a super-secure security system in place to keep your coins safe. It makes use of two-factor authentication (2FA), device management, addresses whitelisting, and cold storage. 95% of the coins are kept in cold storage.
8. KuCoin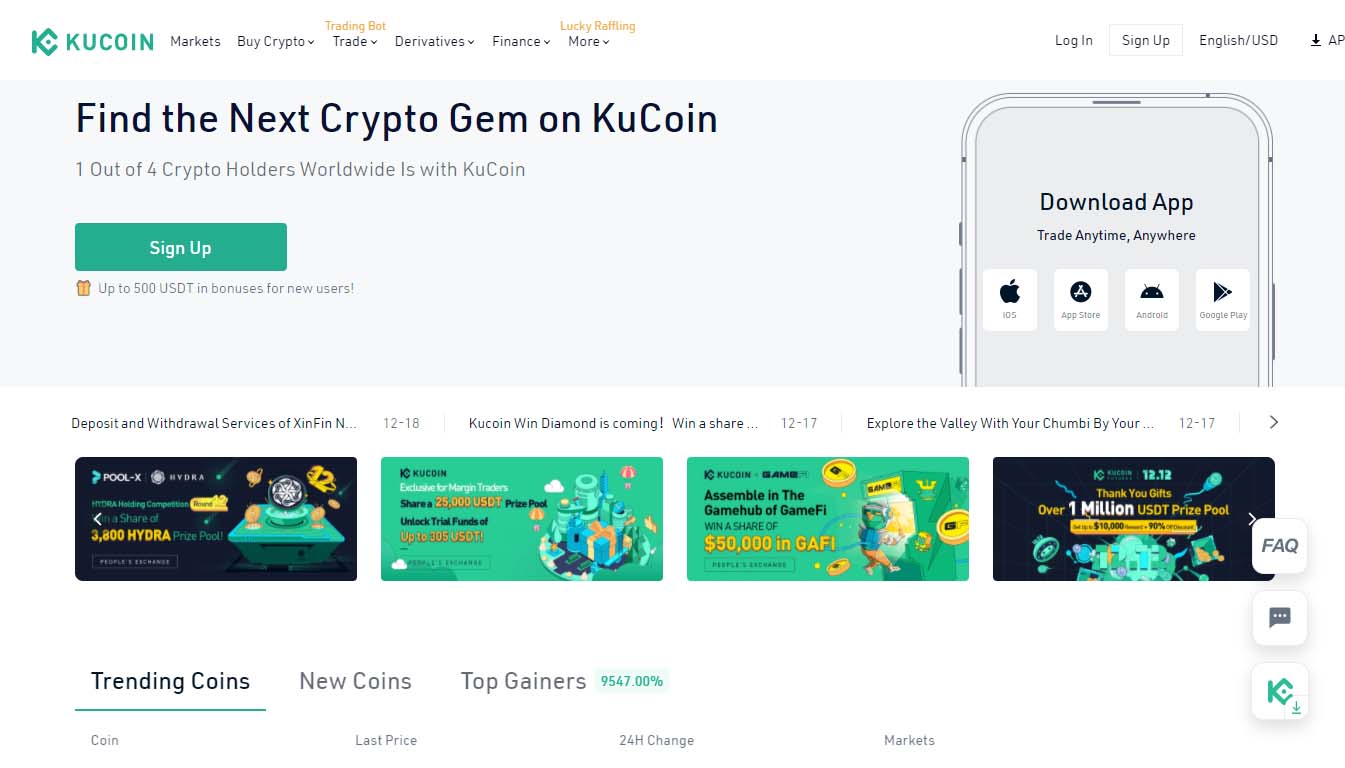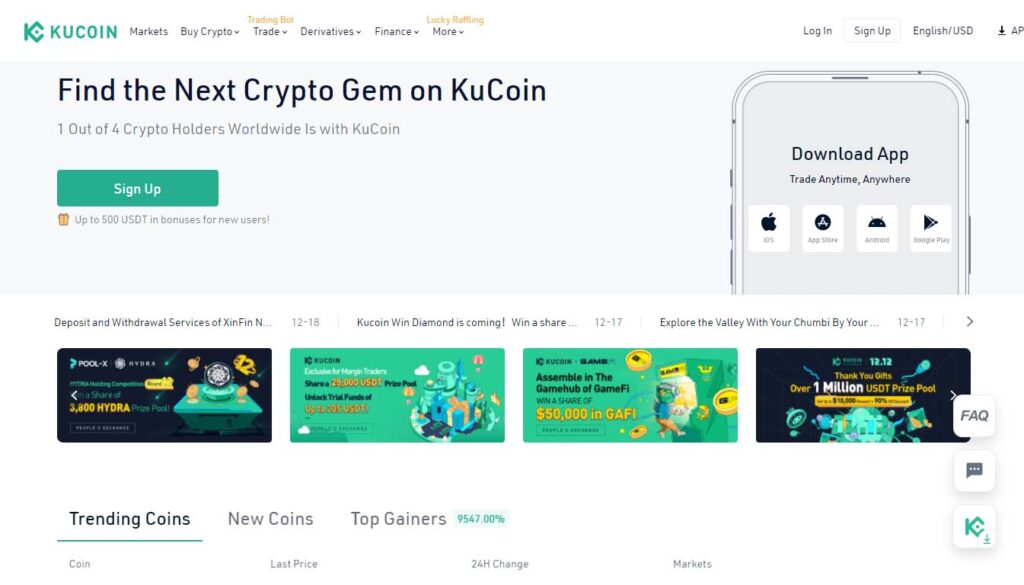 KuCoin Wallet is the KuCoin platform's official crypto wallet, a secure and simple crypto wallet that enables multi-chain aggregation. It is one of the best blockchain wallets in the market.
KuCoin Wallet Mobile allows you to instantly transmit, receive, and store crypto and NFT assets. You can log in securely to any website to trade, lend, play games, make content, and buy NFT collections. However, KuCoin Wallet is dedicated to seamlessly connecting every crypto user to the Web3 network.
9. Gemini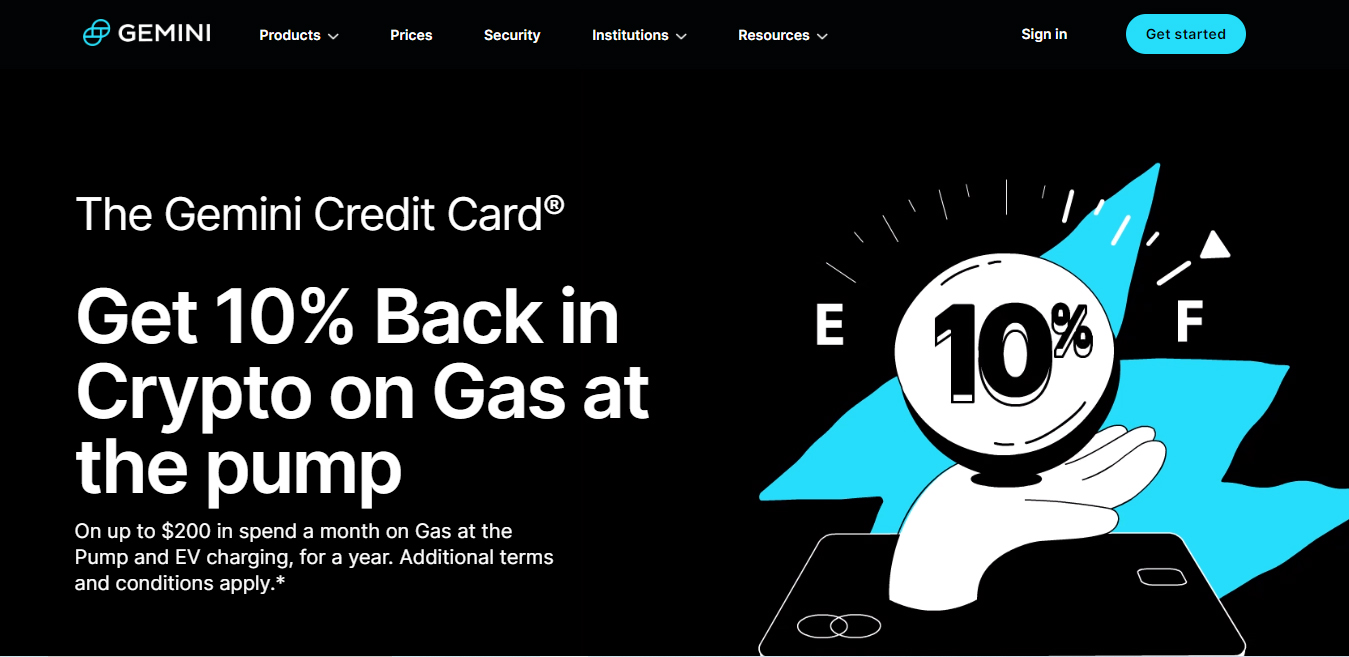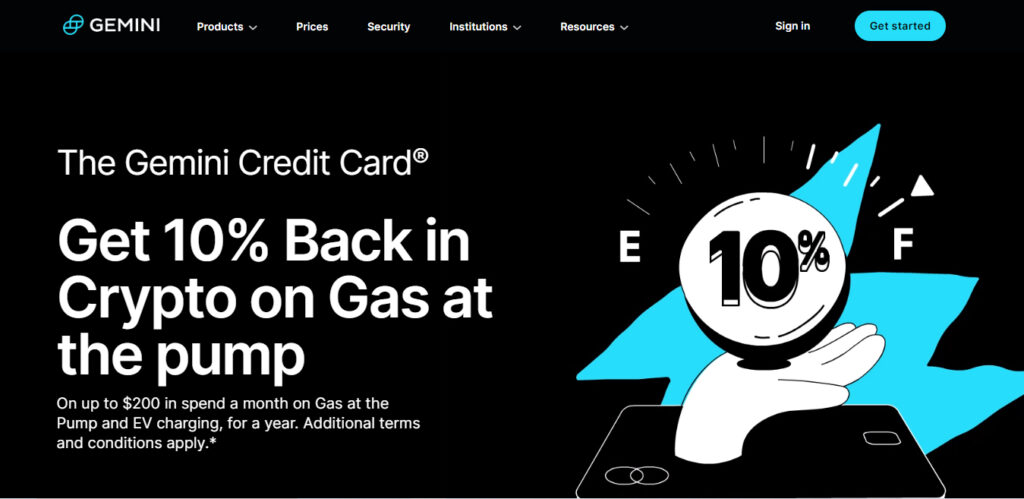 With Gemini's simple tools, you can stay on top of market trends, create your crypto portfolio, and implement your trading strategy. The Gemini app is a market-leading cryptocurrency exchange for both mobile and desktop users.
You may track asset values and real-time market prices at any time and from any location. The software makes it simple to configure price alerts for individual assets, allowing you to react quickly to price swings. You may set recurrent buys on bitcoin and other cryptocurrencies if you want to constantly expand your crypto holdings while balancing your buy-in price.
Furthermore, Gemini provides superior cybersecurity and custody solutions. Sign up for free and make your first purchase in about 3 minutes.
10. Crypto.com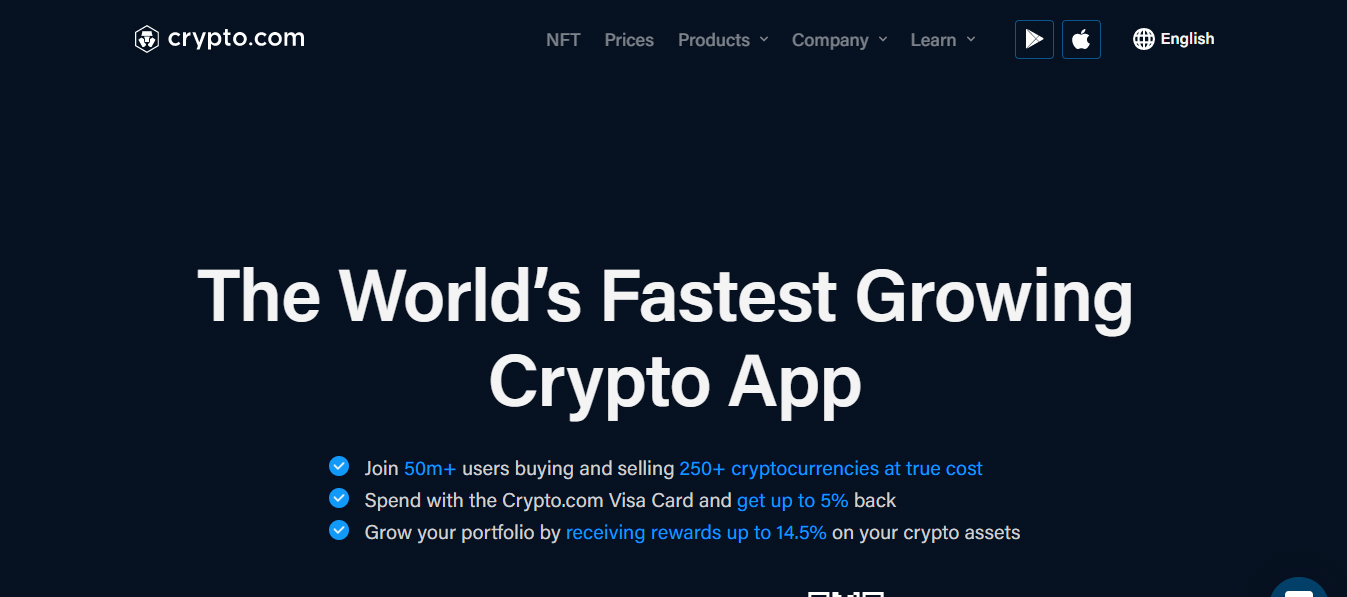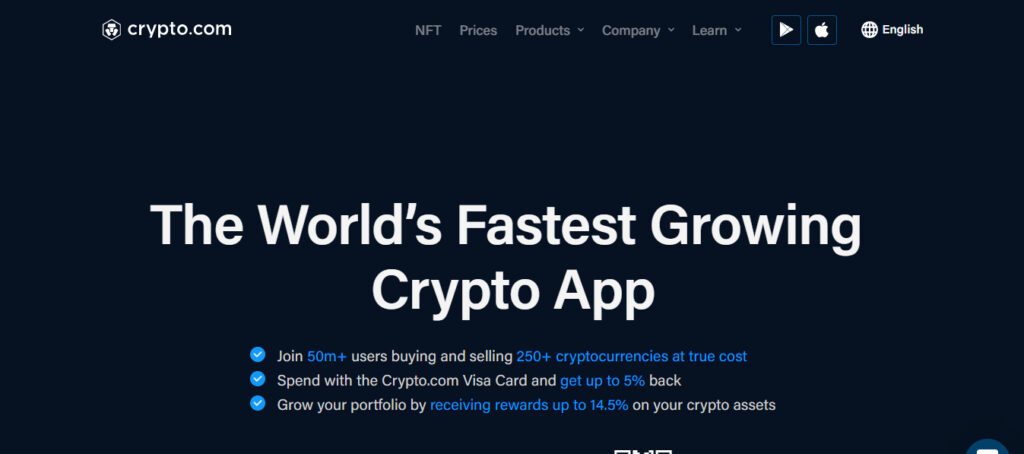 The DeFi wallet from Crypto.com is a non-custodial wallet that allows you access to a full range of DeFi services in a single location. You'll also have complete control over your cryptos and keys, allowing you to easily handle more than 100 coins.
It's simple to import your old wallet, and it lets you transmit cryptocurrency at your preferred verification speed and network charge. Furthermore, you may farm and swap DeFi tokens directly from your DeFi wallet using crypto.com's simplified web app.
Conclusion
While many people believe that cryptocurrency wallets contain cryptocurrency, this is not technically true. The blockchain, a global decentralised database, is where cryptocurrency is stored. Every bitcoin wallet has a unique address that can be discovered on the blockchain, comparable to a mailbox's GPS coordinates.
Cryptocurrency wallets store the private key required to open this blockchain address; this is why it is critical to safeguard your private keys.