Introduction
NFTs are the next big thing in the world of blockchain technology and if you still do not know about them, it's not too late. NFTs are a digital representation of any kind of art, which can be an image, video, or audio.
Many of these non fungible tokens have already been sold for millions, that too when the market for NFT is just growing up. So if you are looking to create and sell nft for free, then this article will help you in doing so. This article gives you an insight into the websites to sell NFTs for free.
What is NFT?
In technical terms, an NFT is basically data added to a file that creates a unique signature. It can be an image, song, tweet, text, or physical item. NFT is basically a digital file that has been marked with a code, which makes it unique from any other digital replicas. It is basically a form of decentralized certification that makes an NFT unique.
For example, you might have a physical painting that you created physically, which is also unique. In that case, you can go to an NFT marketplace and mint the physical painting into an NFT. Later, it can be sold on any NFT marketplace for a certain value in crypto.
Minting is a process where the data or file is converted into an NFT on the blockchain like Ethereum, Polygon, etc so that it can be listed in the NFT marketplace. NFTs provide clear ownership of a person over digital items.
Suggested Reading:
Selling an NFT
If you are now interested in creating and selling your NFT, then you should know that each marketplace charges the creators for selling their NFT on their marketplace. The charges can be high or low, as they vary across various NFT exchanges. However, there are a few NFT exchange marketplace that allows the NFT creators to sell the non fungible token for free.
Instead of charging the NFT creators with the gas fee to mint the NFT and additional charges to sell the NFTs, these NFT exchanges charge the buyer. This way, the one who is selling the NFT, does not have to pay anything upfront while selling their non-fungible tokens. Let's have a look at some of the best NFT market exchange options to sell nft for free.
Rarible is one of the most popular NFT marketplaces right now and has been the home of some of the most expensive NFTs ever. If you are looking to sell non fungible tokens for free, then this is the platform you should go for. Rarible is a community-owned NFT marketplace where the owners are holding the ERC-20 RARI tokens.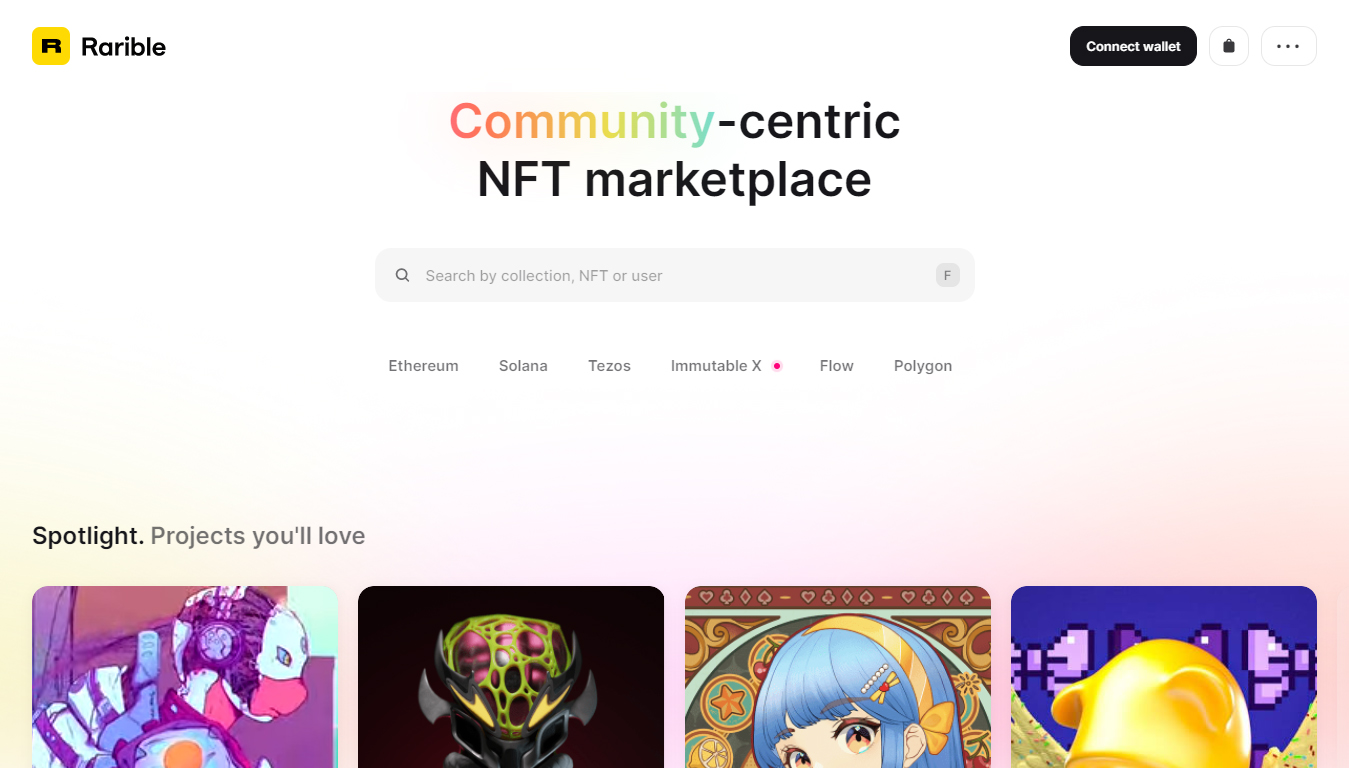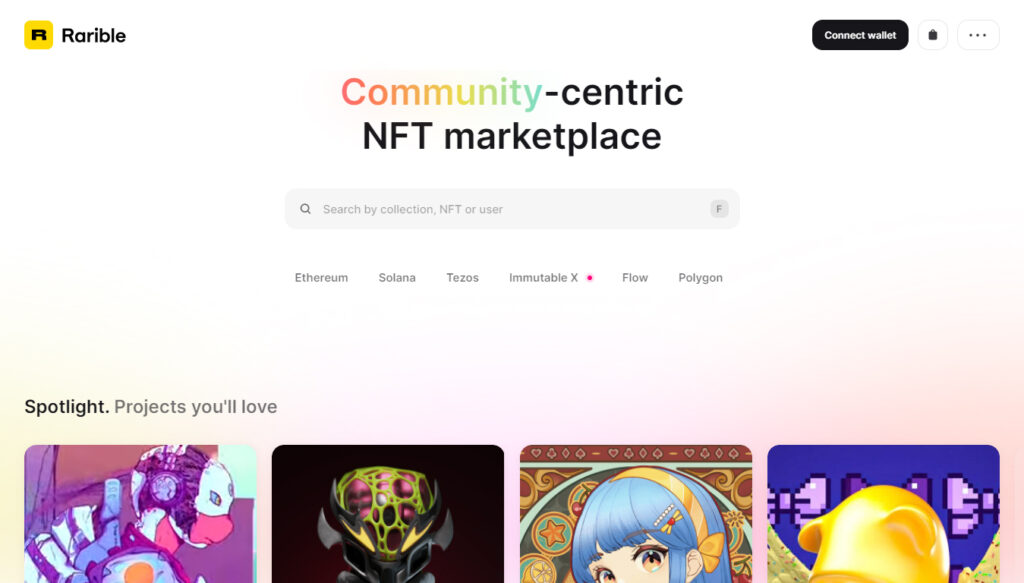 The active users are awarded the RARI token and can buy or sell the NFT on the marketplace. The platform is great for people who are looking to sell NFT related to art. Regardless, you can sell NFT created from books, music, digital art, movies, and more.
You can also show a sneak to the purchaser before selling them the full project. This platform allows you to list the NFT for free, with the charges paid by the purchaser. Rarible also allows the NFT creators to have up to a 10% royalty fee on any NFT listed on the exchange.
If you are searching for an NFT marketplace that provides free selling, OpenSea should also be on your list. It is one of the NFT exchanges that has gained a lot of popularity. OpenSea is described as one of the largest NFT marketplaces. OpenSea offers a wide range of NFTs, which includes:
art,
censorship-resistant domain,
virtual worlds,
trading cards,
sports collectibles, and a lot more.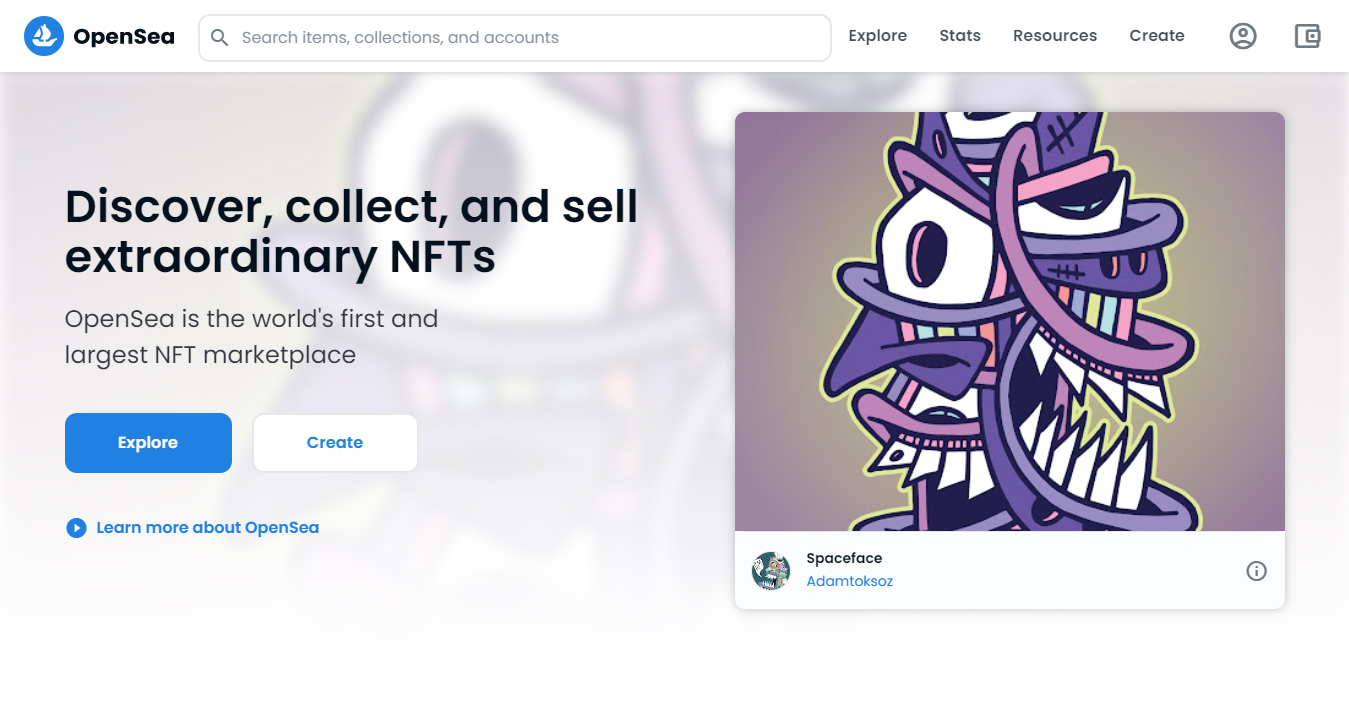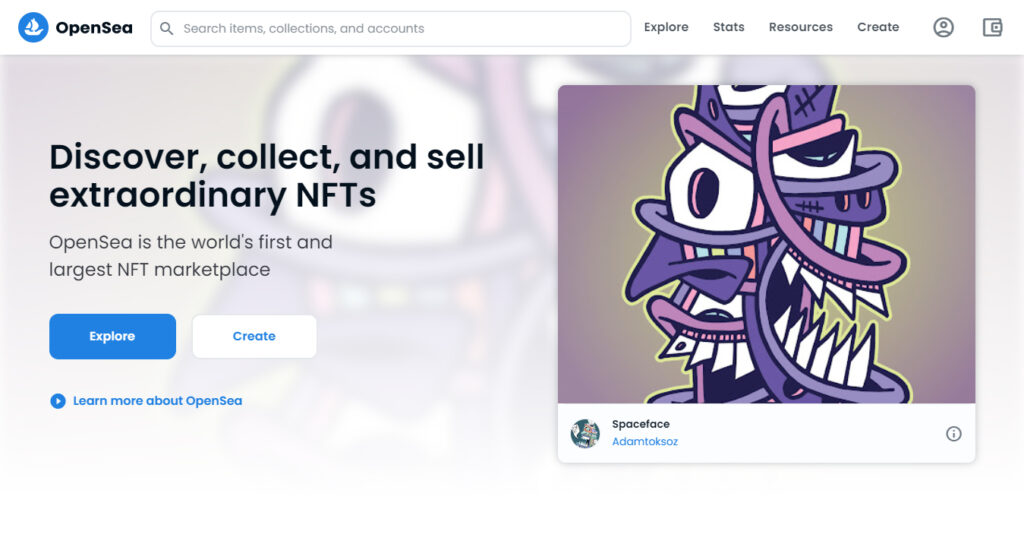 It includes ERC721 and ERC1155 assets. OpenSea is also home to some of the most exclusive NFTs in the market like Decentraland, CryptoKitties, and more. OpenSea is a great websites to sell NFTs for free. It has more than 700 different projects and name systems like Ethereum and Polygon.
However, if you are looking to sell the NFT for free, then make sure that you select Polygon under the blockchain option. Users can also create a collection or sell an Individual NFT on this platform. You can either set an individual price or sell your NFT through an auction listing. OpenSea also allows the users to set up a royalty-free option on the NFT they are selling.
If you are looking to sell single edition digital artworks, then SuperRare is the marketplace you should opt for. The best part about this marketplace is that each artwork is authenticated by the creator in the network and is tokenized as crypto collectible digital items. This process allows the creator to trade and own it.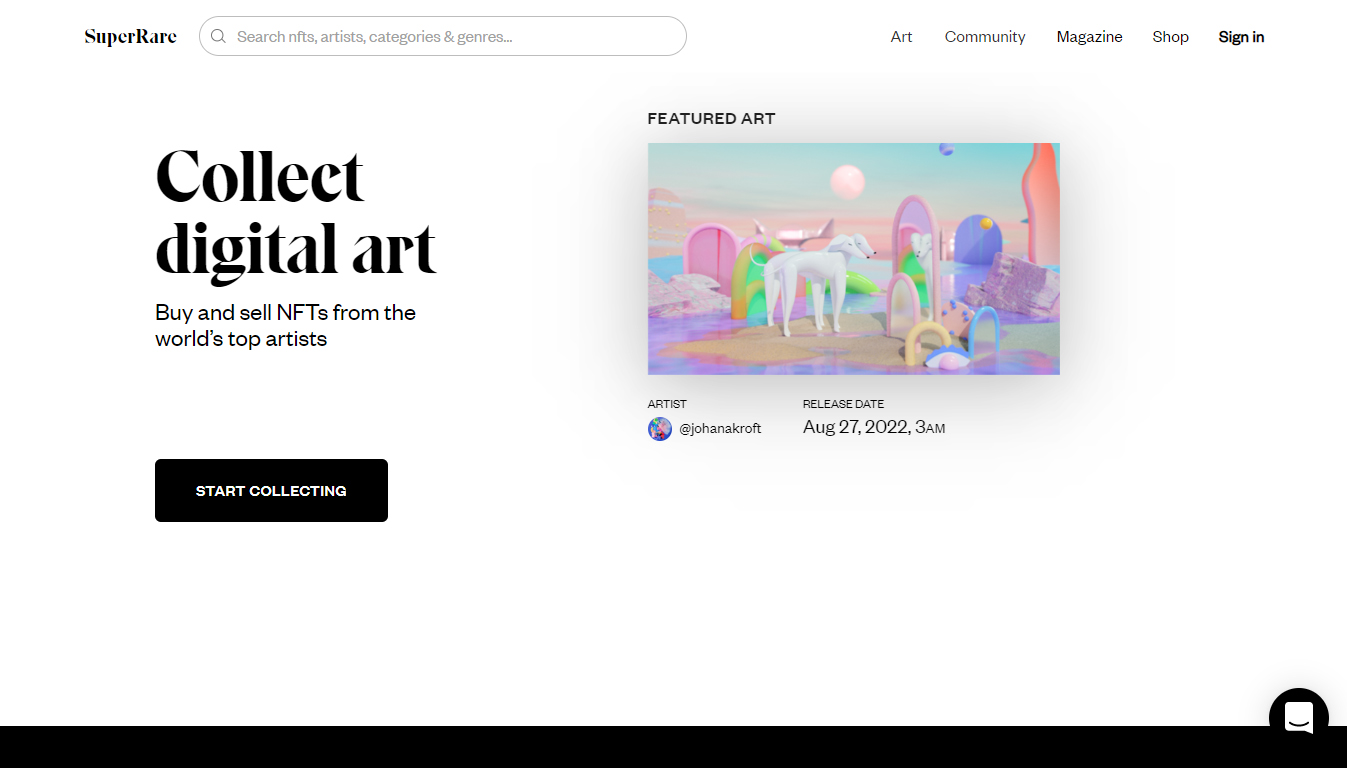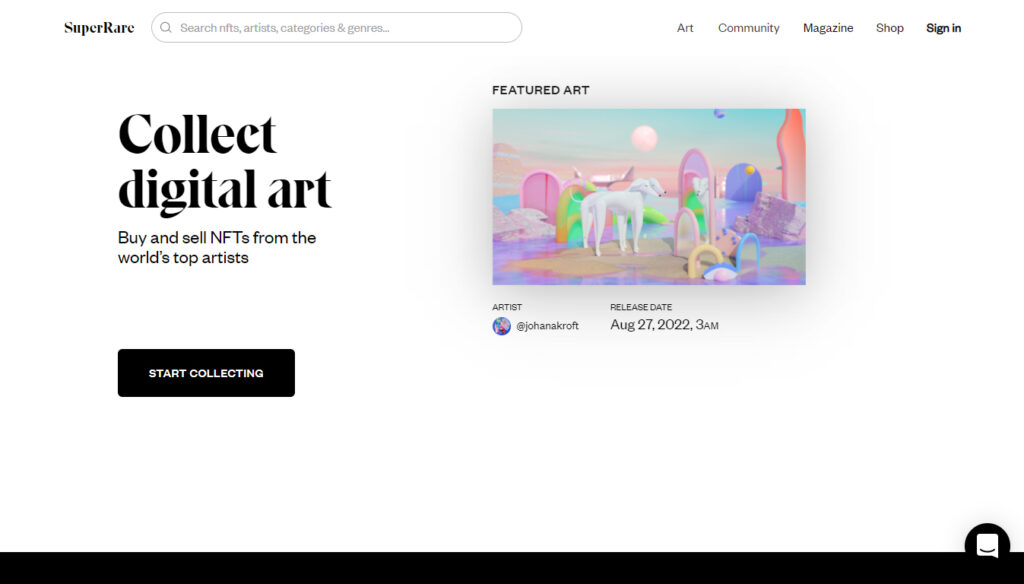 The platform offers a new way to interact with the art, culture, and collection on the internet. Each artwork on this platform is a digital collectible and is secured with cryptography and tracked on the blockchain. The platform has a social network-like interface that allows any user to view the ownership record of an NFT.
The transactions made in SuperRare are done through native currency to the Ethereum network. To use this platform to sell the non fungible token for free, you can submit a form with your artist profile for the upcoming full launch. Currently, they only have a handful of artists, that can sell their NFT for free
Foundation is a yet another one of the great NFT websites to sell nft for free, especially if you are new to NFT. It aims to bring together digital creators, crypto natives, collectors, and more together to move the NFT culture ahead. The platform calls itself a new creative economy with a primary focus on digital art.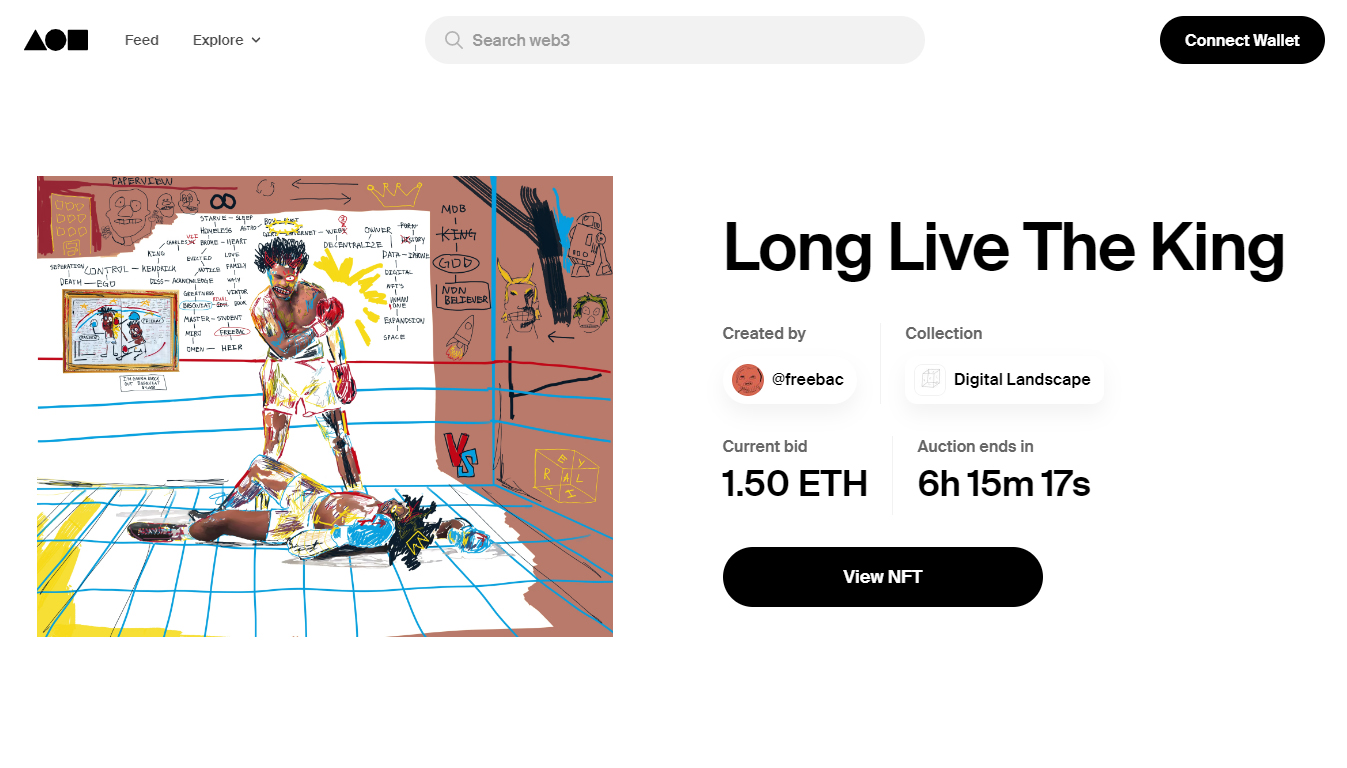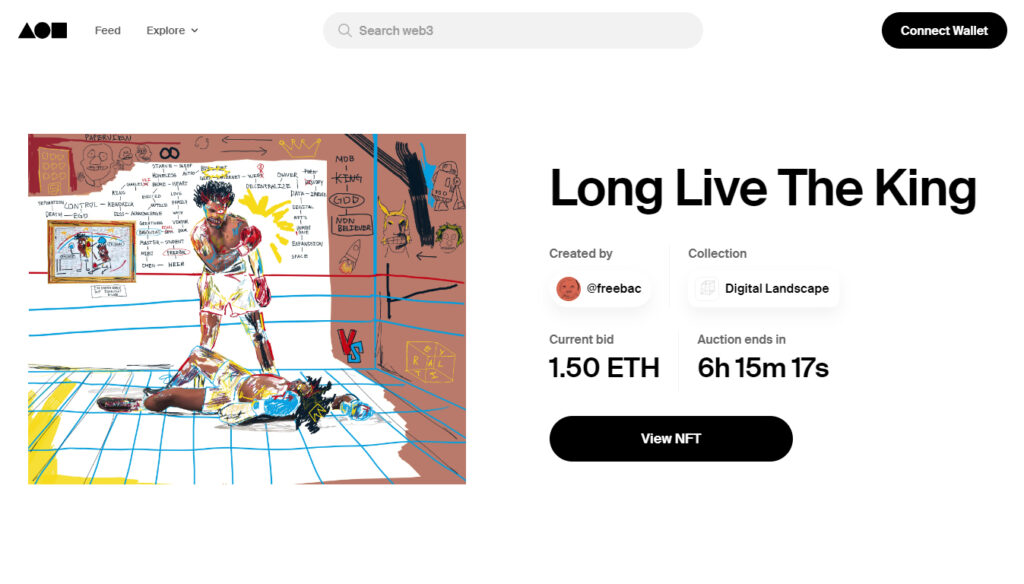 In 2020, they also made an open call for creators to experiment with crypto and play with the concept of value. They asked the creators to do things like a hack, subvert, and manipulate the value of creative work. If you are thinking about selling your NFT for free on this platform, then it also provides you an additional 10% on every secondary transaction.
It means that the artist receives a 10% of sales value any time a collector re-sells the work to someone else at a higher price. This can be great for new NFT creators, even if they sell their art at a lower price initially. The charges are borne by the buyer, so it is basically free to sell for any creator.
Last on the list is Atomic Market. It is basically a shared liquidity NFT market smart contract that is shared by multiple websites. Shared liquidity refers to the fact that the NFT listed on this marketplace will also be listed on other markets. It is a marketplace for non fungible tokens based on the eosio blockchain technology.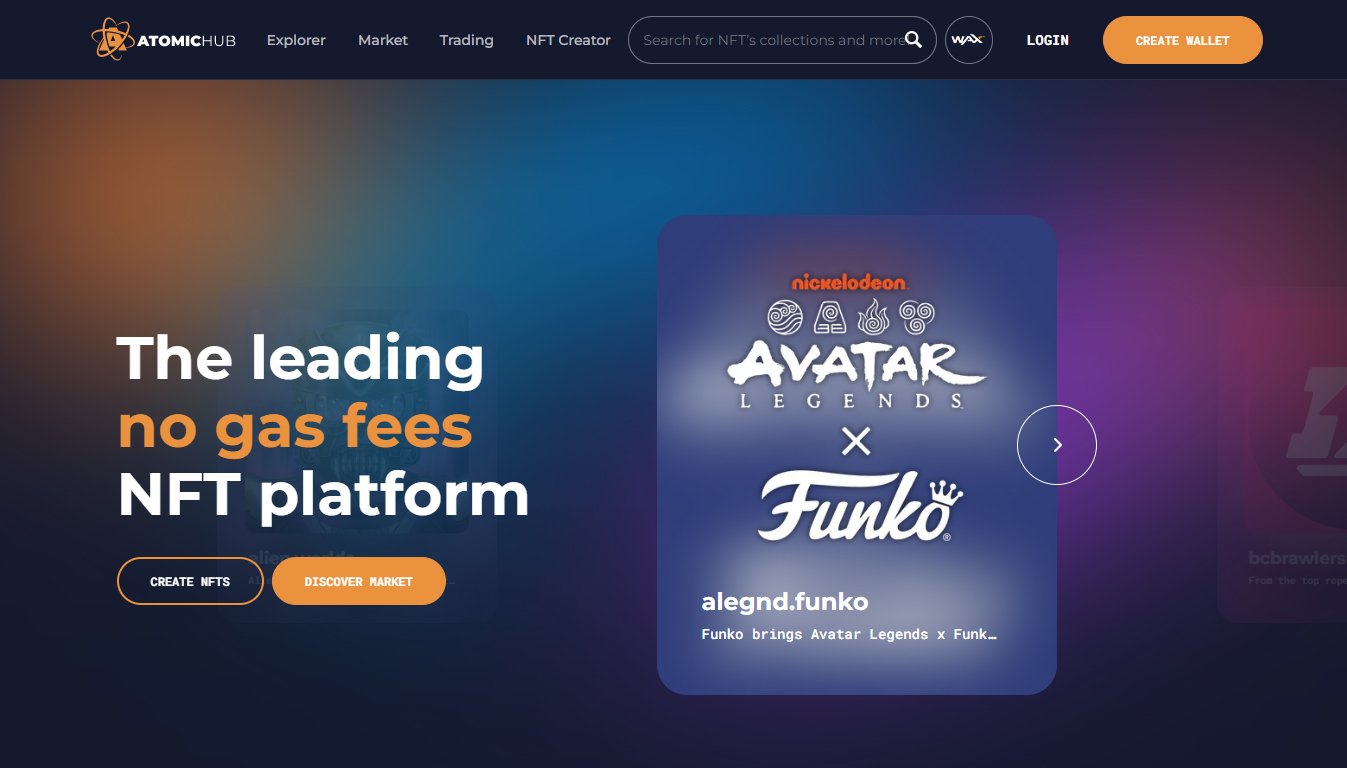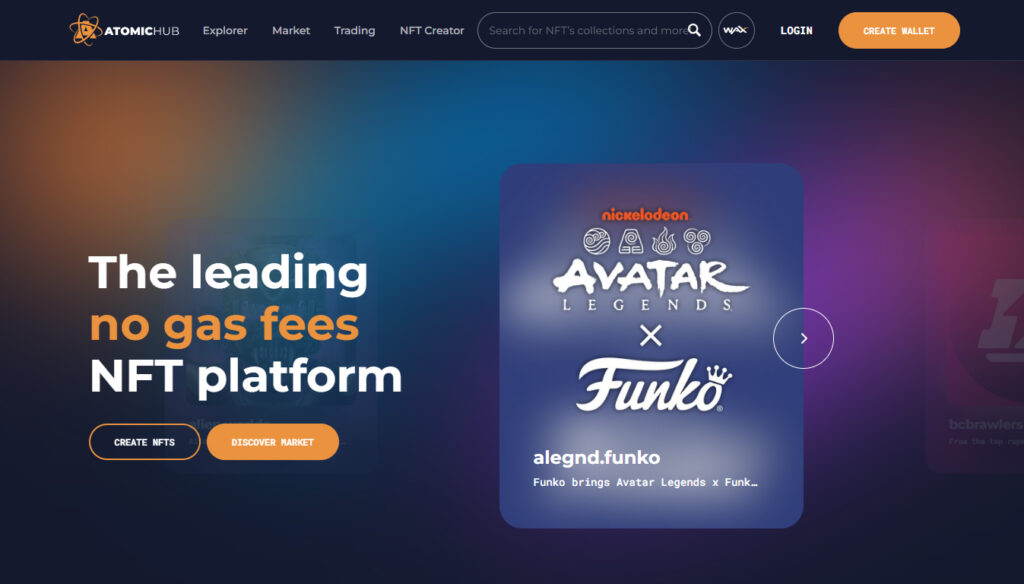 Any user can utilize the Atomic Asset standards to tokenize and create digital assets to buy, sell and auction on the marketplace. Since you can sell the non fungible token for free on this platform, it becomes a great platform for beginners. You can also browse the existing list of NFTs on the marketplace.

If you become a regular creator who sells their NFT on this marketplace, then you can also get a verified checkmark on the website. It makes it easier for the seller to get themselves spotted as the real NFT creator. To secure the platform, the website blacklists any malicious collection, which can be copied or listed with the wrong ownership.
Things one should know before selling the NFT
You can use any of the mentioned websites to sell nft for free. However, there are a few things that one should keep in mind before doing so. To sell an NFT, you should make sure that your digital art is unique and is not copied. If found to be copied or malicious, the NFT you have listed can be removed. Further, your account can be blocked.
You also need to create a wallet while registering on any of the websites. They will provide you with multiple wallet options, where the most popular are MetaMask, TrustWallet and Coinbase wallet. These wallets will be used to collect the payment after someone purchases your NFT.
Also, most of the websites are great at selling specific NFTs like art music, videos, and so on. Make sure to sell your NFT on the appropriate platform for it to have the maximum chances of being sold at a good price.
Also Read: 5 Websites to mint your NFT for Free
Bottom Line
Here are some of the most popular NFT exchange marketplaces, which can be used to sell non fungible tokens for free. These marketplaces are great for beginners, who are new to the world of NFT and want to start by selling their first one.
There are many more platforms that do offer free selling, however, the five listed above are currently the most popular websites to sell NFTs for free. Many of the most popular and expensive NFTs have been sold on these domains. So if you are looking to start your NFT journey, then these are the websites to visit.