Trezor Vs Ledger: Who leads in the cryptocurrency industry and outrivals all the contenders in the hardware wallet outline?
Introduction
If you are a cryptocurrency enthusiast like me. Then you must have heard of Trezor and Ledger being two prominent names in the cryptocurrency industry.
Talking about the two, we get to know that both of them are equally good secure hardware wallets and support a large number of cryptocurrencies. Not settling for this, they both incorporate cryptocurrency exchanges.
And, yes you would need one of these crypto wallets to secure your coins at some point in your crypto journey if you are investing large.
I just made a huge statement here by stating that you would surely need one of them. This is because they fall under the category of Hardware wallets and Hardware wallets are supposed to be the safest ones to store your cryptos.
So, Which one of them? Trezor or Ledger? I am sure you have this question on your mind. Therefore, in this article, I will introduce you to the comparison between Trezor Vs. Ledger.
Why do you need Trezor or Ledger?
Technologically, Hardware Wallets like Trezor and Ledger are considered to be the safest way to store your cryptocurrencies. Specifically, if you are a high-value investor.
In simple and novice-user friendly words, Hardware wallets do not share your private key with anyone and that is what makes them secure.
Looking from the security point, what a hardware wallet does is that it puts your security key or more specifically your private key onto the hardware device.
The key never leaves the devices. Therefore, anytime you need to sign up for a transaction. It will encrypt that signature and send it to your computer.
Hence, the key always remains on the device. And even if someone hacks your computer with malware and there's a screen recorder or key recorder, nothing is going to happen. The idea is that your computer does not ever have any Private Key on there in any way in the first place. So, it becomes unhackable.
These days most investors unknowingly store their cryptocurrencies at the Exchanges where they bought them like Binance, Kucoin, Coinbase etc.
However, historically storing your Cryptocurrencies with exchanges has proved risky. Many investors have lost their funds as by their very nature Exchanges form soft targets for Hackers.
Though over time most exchanges are becoming secure, however, if you are investing in Cryptocurrencies for the long term then you should consider getting a Hardware Wallet.
What are Trezor and Ledger?
Trezor is a palm-size hardware wallet that connects with the USB to the computer. It is the first-ever wallet that stores cryptocurrencies. This crypto wallet was released in 2014 by SatoshiLabs.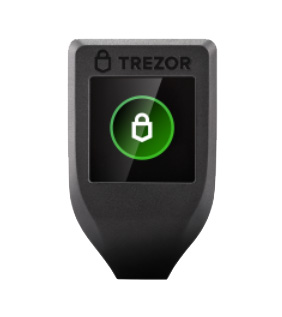 After the invention of Trezor, the storage & management of cryptocurrencies became easier. One could now trade online with the complete security of Trezor.
The device's creation was to store the private keys in it rather than storing them on Internet-connected devices. The data is stored in a completely offline manner without giving any access to the internet. We will come to the complete specifications of Trezor in a short while.
Ledger is another well-known Hardware crypto wallet. It is a reliable and small safe wallet for your crypto. Founded in 2014, at its headquarters in Paris, France.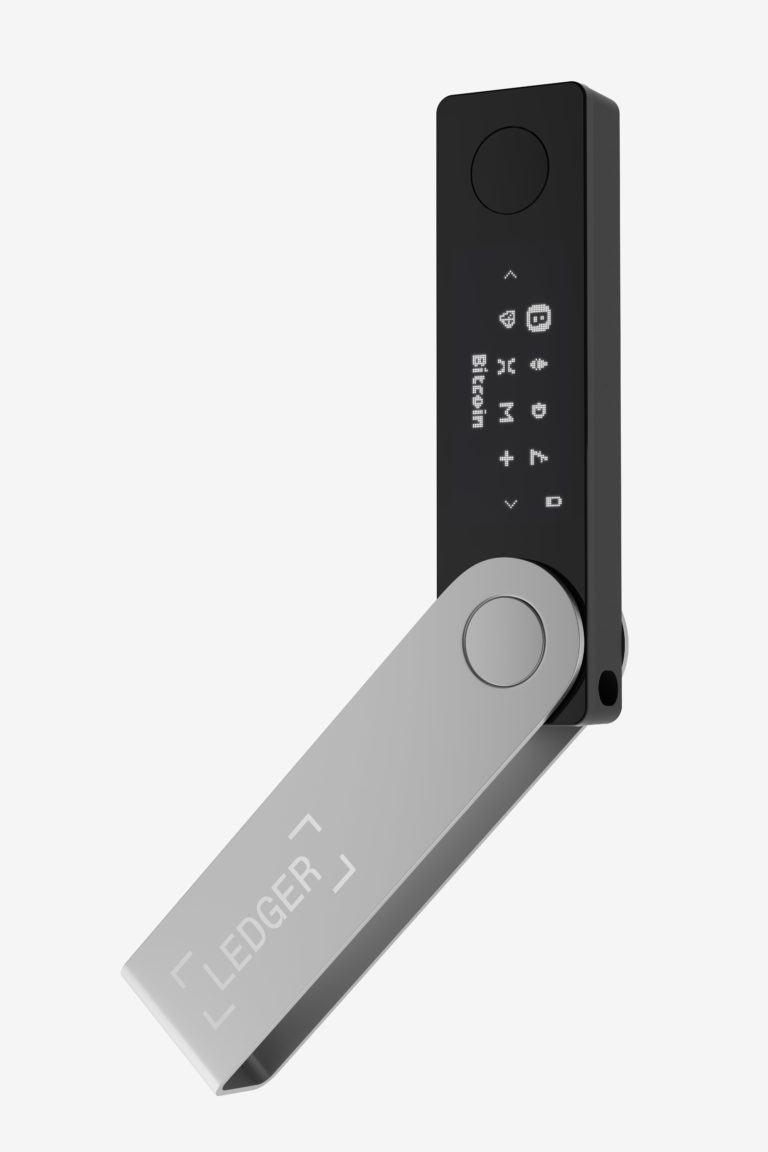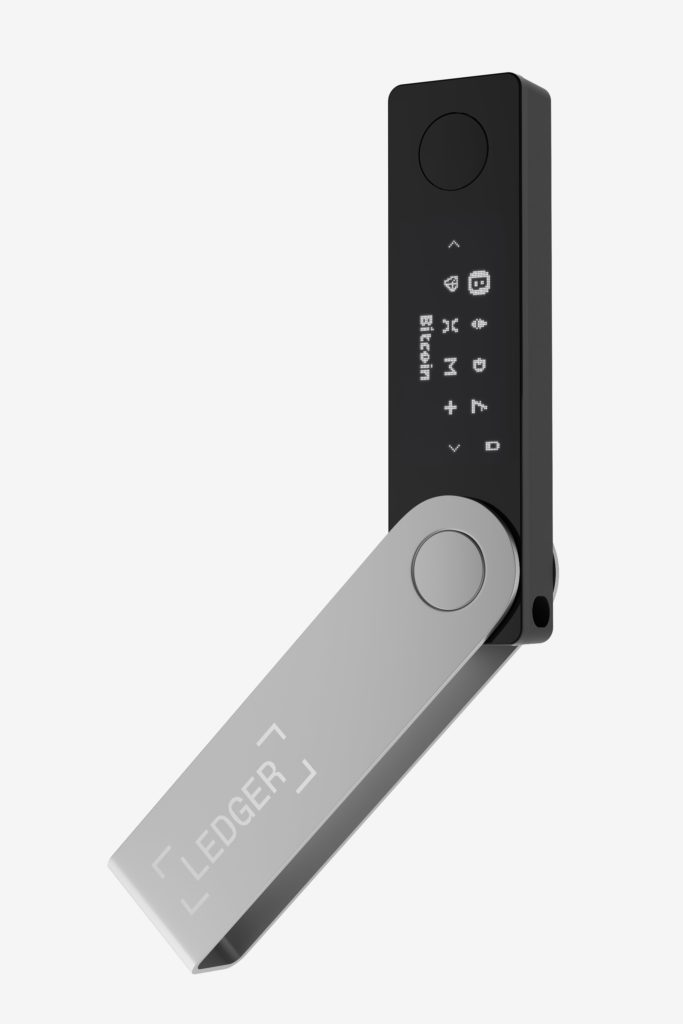 The wallet has a screen that helps you see what support you have for thousands of crypto coins. The interesting, and exemplary fact about Ledger is that, though it is a hardware wallet, there is still a mobile application that helps you with it.
Ledger Vs Trezor: Comparison Table
Feature
Trezor
Ledger
Weblink
Trezor.io
Ledgerwallet.com
Currencies Supported
1800+
5500+
Price
$70-$215
$59-$149
Design
Triangular Box
Thumbdrive
Size
Model T:
64 mm x 39 mm x 10 mm
Model One:
60mm x 30mm x 6mm
Nano X:
72mm x 18.6mm x 11.75mm
Nano S:
104mm х 58 mm х 5mm
Nano S Plus:
62.39 x 17.40 x 8.24mm
Weight
Model T: 22g
Model One: 12g
Nano X: 34g
Nano S: 16.2g
Nano S Plus: 21g
Proprietary App
Not required
Yes
Ledger Live (iOS & Android)
Number of 3rd party Apps Supported
15
24
Touch Screen
Yes
No
Connectivity
USB
Bluetooth
Firmware
Open Source
Closed Source
Case Type
Plastic
Metallic
Backup
Shamir Backup
NA
Breach History
Only when the device was physically available
Marketing database breach
Table showing a comparison between Trezor & Ledger
Trezor Vs Ledger: Detailed Comparison Parameters
Though both Trezor and Ledger have the same functionality there are a number of differences that they have right away from the look of these devices to the effective communication with the application they support.
Accordingly, I have divided the article into various parts for easy comparison and better understanding. These are:
Key Features
Currencies supported
Security
Price
Ease of Use
Proprietary Application & Third-party application support
By the end of the article, you will get a clear understanding of the one you should opt for.
1. Trezor Vs Ledger: Key Features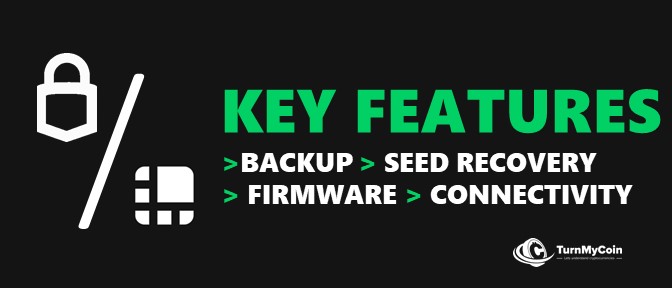 Trezor Wallet Features
The Trezor cryptocurrency wallet keeps more than 1800 types of cryptocurrencies. Your digital assets are safe and secure in Trezor. You can easily install the wallet on any Windows machine as well.
The Trezor wallet becomes an essential part of your day-to-day activities. For example, it is currently in use for publishing activity, utilities, marketing purposes, and the finance department of cryptocurrency. Here are the following features that the Trezor wallet offers its owners.
Trezor Wallet
The management of the crypto assets that you own is through a simple and easy-to-use interface. The straightforward working of the Trezor wallet makes the functioning simple.
You have easy access to the balance levels, easy to initiate the crypto transfer. This creation of SatoshiLabs ensures complete security with product verification from the experts themselves.
Offline Backup
Shamir Backup: Model T helps users make backups of their data using SLIP39-Shamir Backup Technology. It is the first hardware wallet in the world to implement this layer of backup & security to its devices.
If due to any technical error something happens to your crypto assets. You can easily recover them from your last offline backup.
Recovery Seed
The protection of the crypto assets in the Trezor wallet can be done by a 12 to 24-word long recovery seed. By doing so password protection goes a step further as it acquires a string of unrelated words and phrases.
And this one step further protection becomes essential to unlock your device. It makes it difficult for malicious hackers to get insights into your crypto assets in the Trezor wallet.
Firmware Verification
The Trezor hardware wallet protects your digital identity by verifying every firmware instance before it boots up, telling you if anything is amiss. Trezor uses an Open Source Firmware that is available for public testing. In this way, it ensures that the firmware is regularly updated and security tested.
Such protocols help you to close the vulnerable security loopholes that have the potential to expose your assets. They help you build good security against the wide array of cyberattacks.
Ledger Wallet Features
The hardware wallet device helps you in storing the cryptocurrency, sending them from one place to other, and receiving these different cryptocurrencies.
Anti Hacking
The main purpose of using any crypto wallet is security. Because the software applications are more susceptible to hacking. Therefore, in such a case the need for an offline wallet increases even more.
If you are wondering, What happens if someone snatches my hardware wallet?
In that case, the wallet requires a PIN authentication which has a three-time limit. Even if you enter the PIN wrong the third time, then the pro feature will come into play. That is the backup passphrase.
Sending and Receiving Coins via Ledger Live
The Ledger wallet has a Ledger Manager that you can install on your computer. It has a mobile version. They term it Ledger Live. And yes, unlike Trezor in the Ledger wallets you do require internet connectivity for sending and receiving coins.
Regular Firmware Updates
The firmware of Ledger is updated regularly. Though Ledger does not follow any regular schedule on when and how the release of different versions will occur.
Phone Connect
The cool feature that Ledger has is that you can connect your mobile phone with it. And as long as you have the OTG cable, you can use as many functions as you wish to do. After the connection of your Ledger hardware wallet with your mobile phone, you can easily install and uninstall different applications, add and delete accounts, send or receive crypto coins, and even transfer them to your mobile phone with the help of the Ledger app.
Convenience
Because the Ledger wallet is small in size, it makes it super convenient to carry around. This standard thumb-sized drive can fit in your pocket, purses, and even in your regular cash wallets. Also, to keep it safe from external damage, it comes with a swivel cover that protects it from abrasion and pressure in tight places.
User Friendly
The sage technique behind the ledger is super easy. You only need two buttons to navigate through the hardware functions of the wallet. The small screen on the wallet helps you to see what you are doing. Don't worry! The texts are big enough, and the brightest is accurate to see clearly. The two-button approach is user-friendly.
Ledger has a sleek and ordinary look as it is a steel universal serial bus (USB) device. Whereas, on the other hand, Trezor is lighter than Ledger, wrapped in a plastic casting with a unique shape.
The user using Trezor can only connect to an Android device whereas those with Ledger have the connectivity to iOS devices as well.
Comparing Trezor with Ledger, Trezor has a larger display screen that makes reading easier. Whereas Ledger only has a 128×64 pixel screen in Ledger One, and a 128×32 pixel screen in Nano S. You can see the difference as the Trezor Model T has a 240×240 pixel screen.
If you are someone looking for connectivity, then the reviews tell that mobile users prefer the Bluetooth connectivity of Ledger. The Ledger Nano X contains this feature that the Trezor wallet lacks.
2. Ledger VS Trezor: Currencies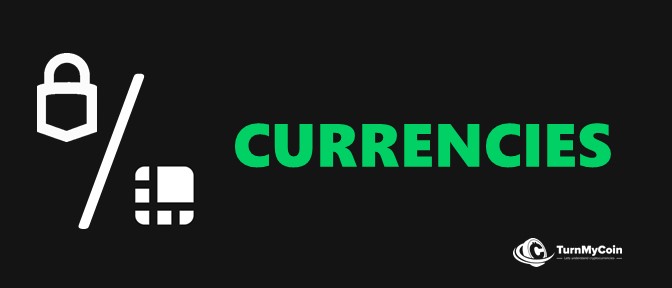 Talking about the currencies that Ledger and Trezor support. I know this would be the first of your concerns.
There is a remarkable difference between the number of currencies that each of the devices can handle. Trezor boast of supporting around 1800 cryptocurrencies (it may slightly vary on the individual model that you select). However, Ledger can support 5500 cryptocurrencies.
Some of the important coins that you can store in Trezor are:
You can refer to a complete list of cryptocurrencies that the device supports here
Similarly, Ledger provides stable support for 5500 cryptocurrencies like:
Bitcoin
Ethereum
Binance Coin
Cardano
Ripple etc
Here is the complete list of the coins that Ledger supports
While both the crypto wallets, Trezor and Ledger can give access to the built-in cryptocurrency exchanges to buy, sell, or trade with the help of these hardware wallets.
Winner: Ledger
3. Ledger VS Trezor: Security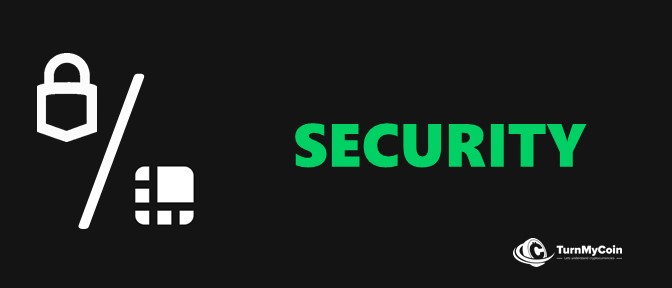 When it comes to the security that Trezor and Ledger offer. Both these hardware wallets lead the industry. Both the companies of the crypto wallets provide you with private keys and these keys never leave your device.
The primary built-in of these devices is chipping. The Trezor wallet uses a single chip, and the Ledger wallet uses a double chip. The second chip in the Ledger is a bank-grade secure element (SE). The bank-grade element provides you with additional security from the hardware attacks on your wallet.
Ledger uses a unique blockchain open ledger Operating system (BOLOS), and it is an open-source framework system.
Unlike the Trezor wallets that use open-source firmware, the Ledger Wallets use closed-source firmware. By closed-source firmware, I mean that it is not easy for third parties to review or test the vulnerabilities of this hardware wallet.
Ledger uses its proprietary application 'Ledger Live' to interact with devices and it requires an internet connection to conclude transactions. In my opinion, this is where Ledger seems more vulnerable over Trezor.
Another point of distinction between the two wallets is that the Trezor One requires you to enter the passcode into it via a keyboard. On the other hand in Ledger users enter it on the hardware.
It is only the Trezor Model T that offers you the facility of Shamir Backup. It improves the security of the private key.
Past Security Flaw Experiences
Historically. it is hard for the public to trust Ledger security after the breach seen in the marketing database in 2020. Due to this breach, many lost their contact information. The good news for owners was that hackers were not able to access anyone's devices, even after the server infrastructure was breached.
To date, we haven't seen any such incident when it comes to Trezor. Kraken's (Cryptocurrency Exchange) Security division can hack the Trezor hardware wallets. They even wrote a blog on how they did it. But it can only be done if they physically have the device. These are the results of the vulnerability testing.
Winner: Though the security of either device is equally good. I am slightly inclined (though hesitantly) towards Trezor just because it has never been hacked.
4. Trezor VS Ledger: Price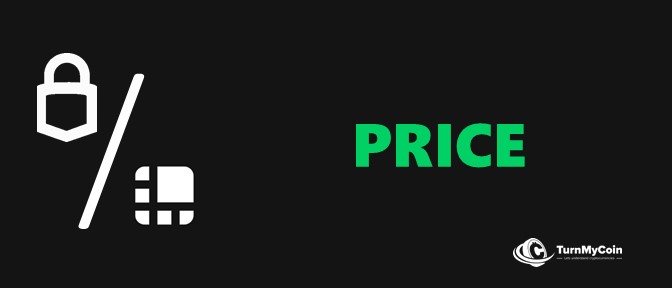 Trezor has launched two devices. However, Ledger recently introduced Ledger Nano S Plus taking its total device count to three.
The models that Trezor offers are:
Similarly, Ledger offers:
Economical Version Pricing
Economical Versions of both are Trezor One and Ledger Nano S respectively. The price of the Trezor One and the Ledger Nano S is almost the same.
Trezor One costs 59 Euros (~ $70), whereas the
Ledger Nano S is for $59.
Nano S Plus is priced at $79.
Both the devices contain two buttons that you can touch physically. And also have a small OLED display. But the point of distinction between these two is that the Trezor One supports fewer coins than the Ledger Nano S.
Premium Version Pricing
Now comes the premium devices by Trezor and Ledger, which are poles apart in price and size. These are the Trezor Model T and the Ledger Nano X.
The Trezor Model T costs around 189 Euros (~$215), and the
Ledger Nano X is $149.
The Model T is much pricier than the Nano X. The price difference is also because of the presence of the colour touchscreen which makes its usage easier. On the other hand, the Ledger Nano X offers a smaller display which is slightly larger than the Ledger Nano S device.
Winner: It is basically a personal choice that you can make here. I am summing my opinion as far as pricing is concerned below:
A. The Crypto investors who only need the hardware wallet for cold storage will be happy with the affordable prices of the Trezor One and Nano S Plus(both almost equally priced). For cost-conscious users, they can go for Ledger Nano S.
B. Those who wish to have Bluetooth connectivity, can for the Ledger Nano X hardware wallet.
C. Those who want to go even further and use the touchscreen can choose the Trezor Model T.
I know, I am highly diplomatic here. Is any political party looking for a candidate :D? jokes apart, moving forward with our Trezor Vs Ledger comparison.
5. Trezor Vs Ledger: Ease Of Use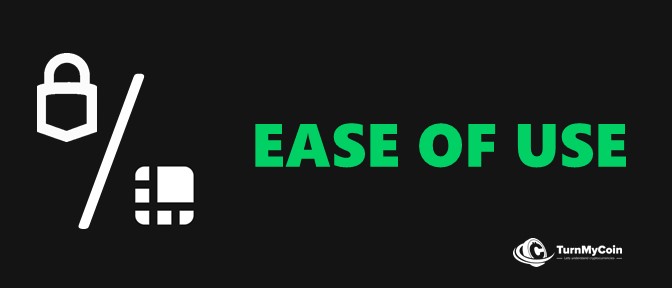 When the question comes, is it easy to set up these devices? The answer is Yes. It is pretty easy to set up these devices. Because they have a strict yet simple account verification system with passphrase configuration.
The lower-end models are not that easy to use because they only have two physical buttons. Whereas, the touchscreen and the Bluetooth connectivity make it very easy to use. The setup process is similar between both devices.
But still, we consider the Trezor model T to be better because of the touchscreen feature that it contains. It is harder to read on Ledger because of its small screen. But the Ledger hardware wallet supports Bluetooth connectivity, and in Trezor, we need to connect through a USB connection.
Winner: Tie, yet again it's a personal choice here. If you like touchscreen then it's Trezor, you like Bluetooth connectivity then it's Ledger for you.
6. Ledger Vs Trezor: Proprietary Application & Third-party application support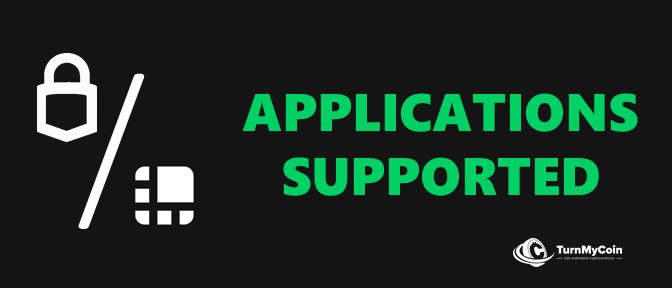 The Ledger devices have an application known as the Ledger Live Application. You can download it either on the desktop or on a mobile device. Through the help of the mobile application, you can manage the account, check real-time crypto balances, and send and receive the funds. To complete the setup process, one needs to connect the Ledger device with Ledger live.
Currently, Trezor does not offer customers the feature of a mobile application. Rather the users have to install a chrome extension or Trezor bridge to complete the setup process. Trezor does have a desktop application by the name- of Trezor Suite. This app provides you with access to the portfolio information and the exchange.
But Yes, both Ledger and Trezor support third-party applications like MyEtherWallet, MetaMask, and MyCrypto. But, it is only Trezor that supports Exodus (Exodus is a highly secured Software Wallet). The Kyber Networks wallet users should choose Ledger only. There are 15 third-party wallets with Trezor and 24 are with Ledger.
Winner: Ledger stands better in numbers.
The Verdict
Trezor and Ledger are safe and secure hardware wallets for your crypto assets. These user-friendly wallets are the best option for a pocket-size hardware wallet. Both wallets support thousands of cryptocurrencies and tokens.
The security toolkit protects your digital identity and the routine backups on these devices keep your data safe offline.
The Security of both the wallets is very good except for the database breach in the case of Ledger that happened. However, that to did not affect the hardware of users in any sense.
Ledger Nano S has a slightly better edge than Trezor Model One as far as cost-conscious users are concerned as far as the price is concerned. In fact, Ledger has launched its new Ledger Nano S Plus (with DeFi & NFT compatibility) model that is equally-priced to Trezor Model One. So you can even opt for Ledger Nano S Plus.
As far as connectivity is concerned, Ledger offers Bluetooth connectivity and can also be connected to an iPhone apart from an Android device. Users who like better compatibility and connectivity can opt for Ledger Nano X. As it also offers more application storage and supports more currencies.
For the users who want to use a touchscreen then they can opt for Trezor Model T though I would still be inclined towards Ledger Nano X in that case too.
There are many features that one has and the other one lacks. Therefore, to make a wise decision before getting our hardware wallet.
Do let me know which one is your favourite in the comments section below.