Introduction
The moment you think this is the highest level NFT collections could go, new collection launches in the market to surprise you.
The best thing about NFTs is that there is no limit to their price and creativity. The creativity lies in the hands of the artists whose imagination is limitless. The price depends on how much the buyer is willing to pay.
Top NFT Collections, like Bored Ape Yacht Club(BAYC), CryptoPunks, Mutant Ape Yacht Club(MATC), and Clone X are selling for millions. The sales volume of Doodles, another popular NFT collection, has reached 4738.07 ETH in the last 7 days. At the time of writing, it has an average price of 16.40 ETH.
Every month we see new NFT collections launching in the market. NFT enthusiasts are not only interested in the top 3-4 collections. Instead, they scoop out unique NFTs from the lot and invest in them.
It seems hard to notice every new NFT collection released in the market. However, NFTs like Vee Friends and Cool Cats are also doing well in the market.
In this article, I will share the links of the websites where you can buy these top NFT token as we proceed however, if you want to buy other cryptocurrencies like Bitcoin, Ethereum etc., you can do so from any of the exchanges listed below:
Let us now have a look at the top NFT projects.
5 Most Popular NFTs
Some considered NFTs as the bubble soon to burst. But the upwards graph of the NFT market has proved its worth and established the trust among buyers.
Here are some of the most expensive NFTs in the market as on date.
You can't go wrong with Cryptopunks when it comes to NFTs. It's a collection of 10,000 individually made pixel art built on the Ethereum blockchain network. What distinguishes Cryptopunks is that no two Cryptopunks are alike in any way.


On February 12th, Cryptopunk #5822 was sold for a surprising $23.7 million. It has now become the most valuable Cryptopunk ever sold. Cryptopunk has made $78.57 million in sales in the last four weeks as of this writing.
One of the most expensive and well-known NFT collections is BAYC. It's a group of 10,000 NFTs of apes with distinct personalities and facial expressions. The BAYC NFT grants you admission to exclusive clubs as well as community passes.


In terms of volume and sales in the previous 30 days, BAYC is currently one of the most popular NFTs. BAYC has a volume of more than 63295.21 ETH and an NFT price of more than 100 ETH. The collection has completed 630 sales in the previous 30 days, bringing its estimated market worth to 1,058,055.84 ETH.
Doodles has quickly become a sensation in the NFT community. The collection was launched on 16th October 2021.
It's a collection of 10,000 NFTs with uncommon visual characteristics. These are doodles of cats, skeletons, apes, aliens, and other mascots made by hand.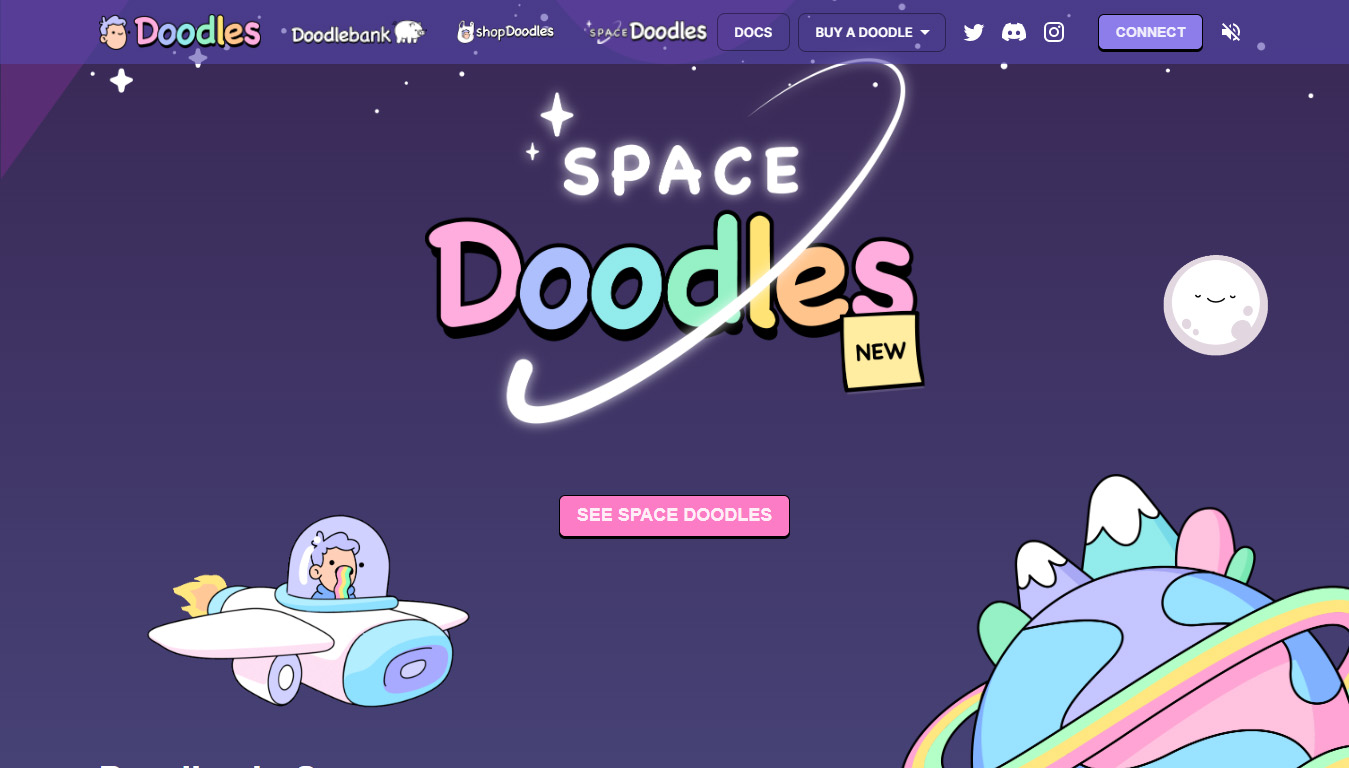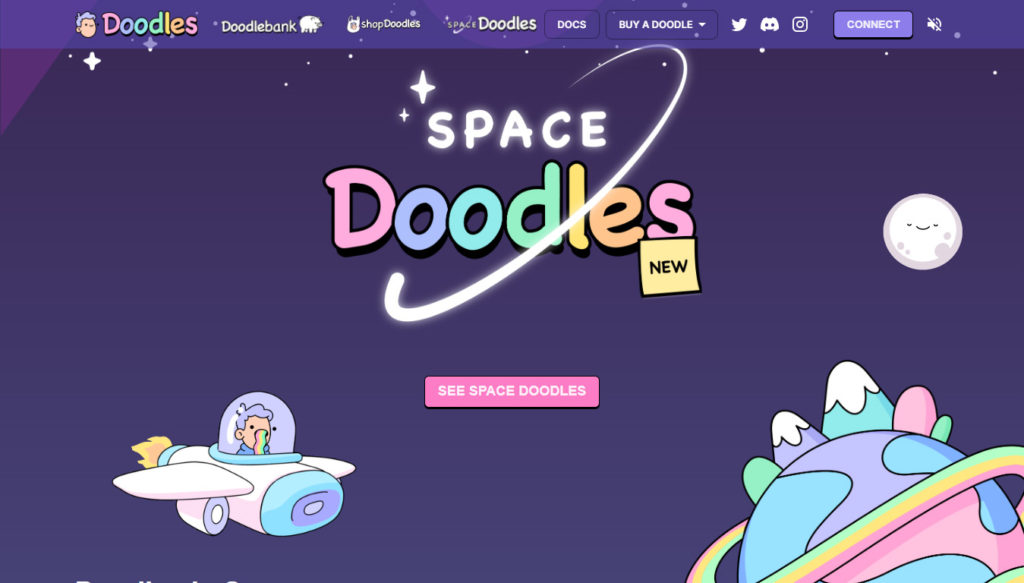 You will get access to community products, services, merchandise, events, and the ability to vote in governance if you own a Doodle NFT. Because of all of the additional features related to NFT ownership, it is one of the most popular NFTs this year.
Doodle generated 189 purchases totaling $6,273,024 in the third week of February alone. Doodles have a market capitalization of 171,312.06 ETH and an NFT price of around 15.5 ETH.
The community went nuts when Gary Vaynerchuk released its collection of 10255 NFTs. The Vee Friends website went live on May 11th, 2021, and in the first 24 hours, it sold around 31299 tokens. In the Dutch Auction, Vee Friends was sold for 3 ETH, with a floor price of 0.5 ETH.
Each Vee Friends NFT portrays unique dinosaurs, avians, mammals, and other animals. 9400 entry tokens, 300 access tokens, and 555 Gift Goats are available. Each token has its own set of characteristics and uses.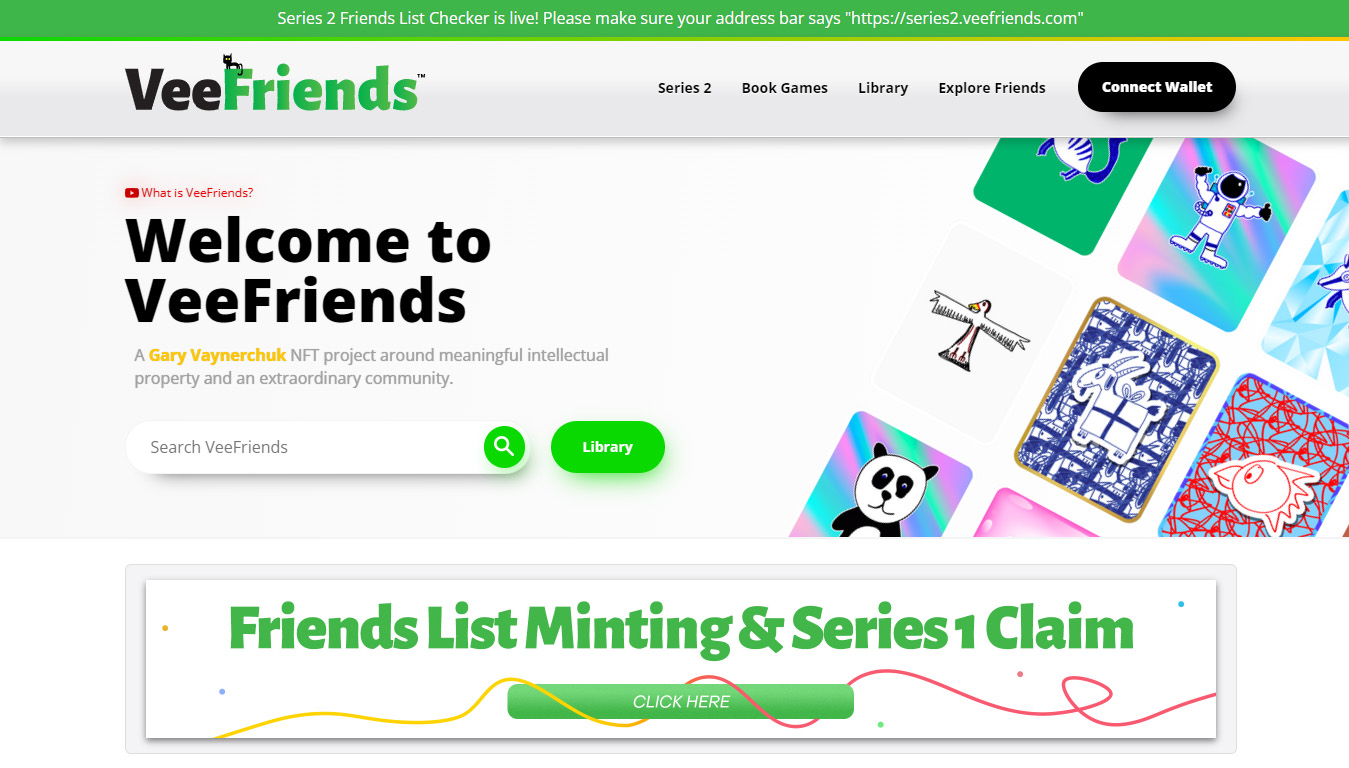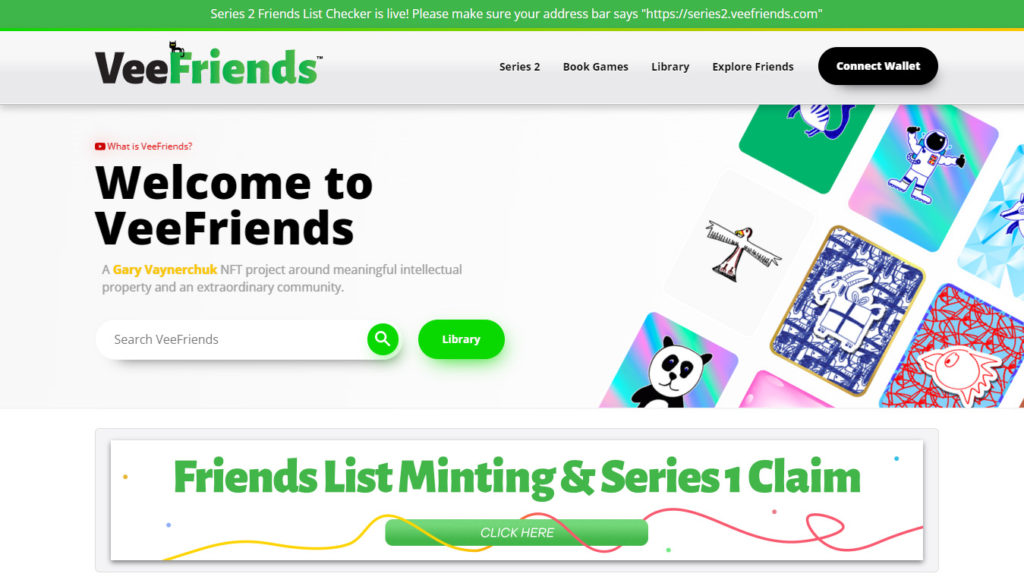 You can get a pass to VeeCon with admission tokens. Gift tokens entitle you to six gifts every year for the next three years, as well as an access permit. For the next three years, the access tokens will allow you to virtually hang out with GaryVee.
Rarity, uniqueness, and utility determine the price of an NFT. Vee Friends NFT costs roughly 12 ETH on average. It produced roughly 228 sales. Vee Friends' highest NFT price was $412,500.
Cool Cats is a collection of 9,999 NFTs of cats. Each amazing cat consists of rare attributes from a wide range of 30,000 elements, including caps, varied bodies, faces, outfits, and other accessories.
Cool Cats was released in July 2021 and quickly became one of the most popular NFT collections due to its qualities, features, and utility.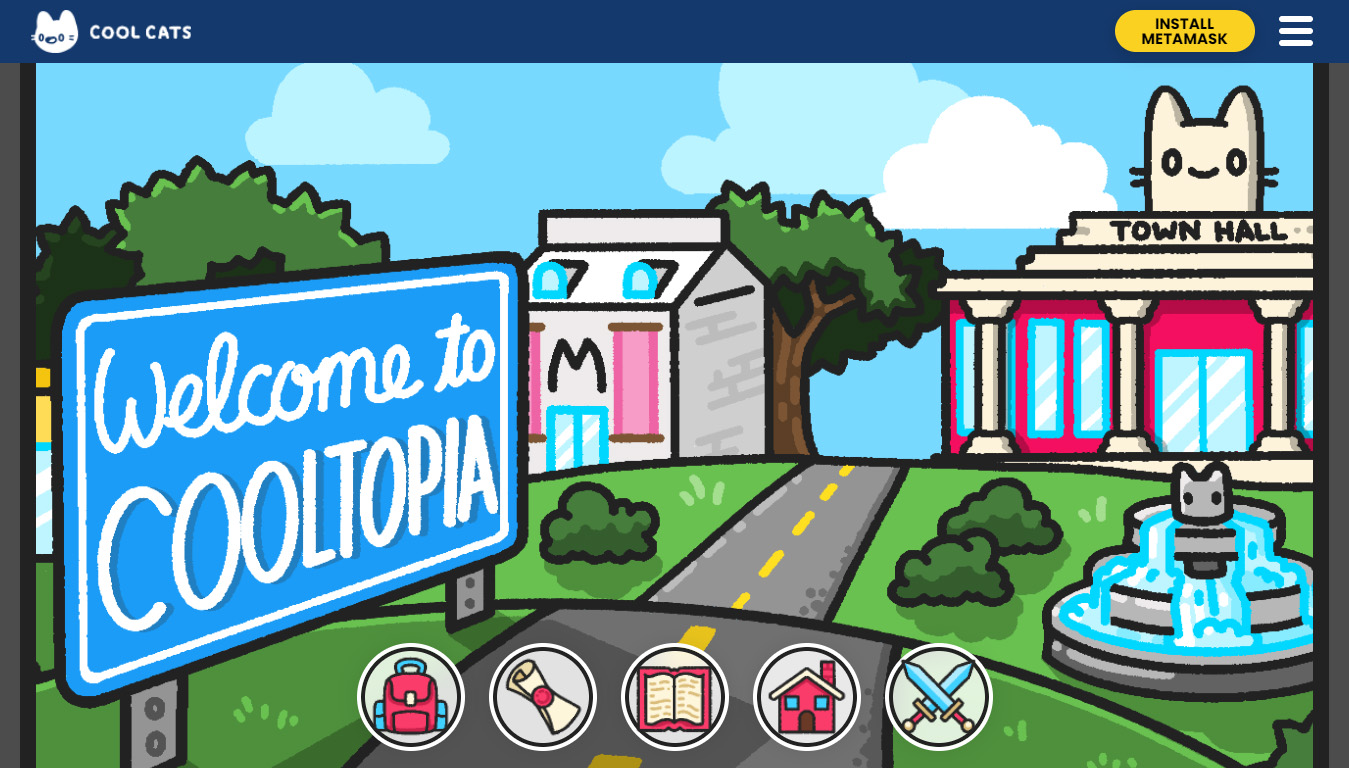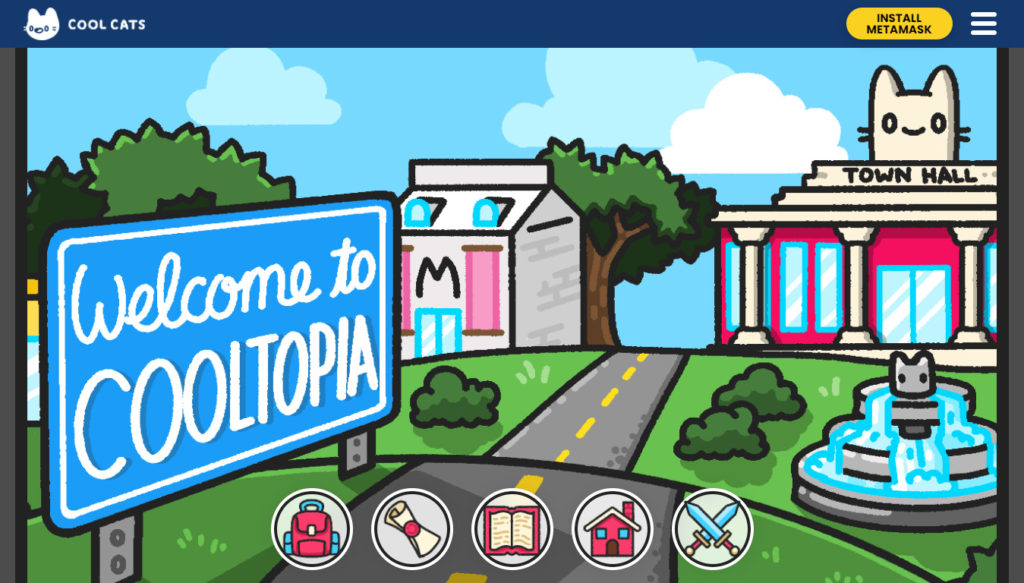 Owners of Cool Cats get access to community games, events, raffles, freebies, and NFT claims, among other things. The experts expect Cool Cats to grow immensely in the future.
Another fact behind the success of Cool Cats is that 20% of the ETH collected from main Cool Cats sales will be given back to the community in the form of contests and gifts. Cool Cats has also introduced Cooltopia and Cool Pets to gamify the NFT and make it more enjoyable.
Cool Cats sold 138 NFTs worth $4,113,762 in a single week in February. It has a market capitalization of over 89,072 ETH and an NFT price of 8.51 ETH on average. The most expensive Cool Cat was sold for $50,205 in February 2022.
Why should you invest in NFT collections?
NFT collections are more than just collectibles because they are built on blockchain and secured by digital smart contracts. Fintech investors, artists, creators, and collectors view NFTs as an attractive asset for investment purposes as well.
In the initial days, people saw NFTs as something invaluable and facade. They assumed it was just reproductions of digital art with no future value. Farsighted investors, on the other hand, who trusted in the technology and invested in NFT assets made millions.
Early investors who purchased BAYC NFTs for a few thousand dollars have already turned their money into millions. The most affordable BAYC NFT costs more than 99 ETH.
What could be a better investment strategy than one that doubles your profits?
Here are some reasons why you should consider NFT assets as a long-term investment.
NFTs Are Scarce
Over time, scarcity increases the value of any asset. If there is a limited supply of an asset, demand will automatically rise, resulting in higher pricing.
NFT assets and collections are in high demand due to their scarcity. If an NFT collection of 10,000 NFTs is released, it cannot be released again. Every NFT in a collection is one-of-a-kind and extremely uncommon.
If you own an NFT, only you are the owner of that rare NFT. Unless you decide to resell it, no one else can have it.
Unlike business shares, each NFT in a collection has its own set of properties and characteristics. If you purchase a company's stock, you will be purchasing the same stock as thousands of other people.
However, if you own an NFT or digital art, you will have a one-of-a-kind item that no one else has. Every NFT buyer is the owner of one-of-a-kind assets, each with its own personality.
Because of the scarcity and uniqueness of NFT collections, their value will increase in the future. Top NFT collections like Cryptopunks, BAYC, and Cryptokitties generated huge profits for its early buyers. In the long run, investing in a scarce unique asset is always profitable.
NFTs Are Taking Off As A Market Trend
When NFTs and digital art were first introduced, no one believed them. However, it is now a multibillion-dollar industry. People are more interested than ever in purchasing and collecting rare works of art and assets.
Musicians, basketball players, football players, and Hollywood stars are all establishing their own NFTs. NFTs are quickly becoming a popular cryptocurrency investment choice.
Major tech businesses, organizations, and brands are investing in NFTs. To enter the metaverse and release its own NFTs, Adidas teamed with BAYC, Gmoney, and Punks Comic.
NFTs Have More to Offer Than Stocks
With price charts, data, historical graphs, and all the mathematical calculations, stocks are tedious. Stocks are less enticing and less valuable than NFTs.
While stock investing necessitates constant monitoring of the market, NFTs are easier to manage. When it comes to stocks, you'll need to perform all of the technical calculations and remain vigilant at all times.
However, with NFTs, you don't have to exert as much effort. You'll need to be aware of current NFT market trends and requirements. Furthermore, you should keep an eye out for prospective new NFT projects as well as how the NFTs you own are performing in the market.
You only need to pay attention to your NFT community and capitalize on the proper opportunities.
NFTs are useful
Nowadays, NFTs have a utility function that gives you access to elite clubs, a community, early NFT releases, discounts, and other benefits. NFTs, unlike stocks, are a more personal investment that you can use as you like.
You can display your NFTs in online art exhibitions or redeem for special rewards. The 3LAU music NFTs are redeemable for lifetime concert tickets, original vinyl, and the opportunity to meet the artist.
Investing in utility NFT collections that are more than just art pieces, according to experts, is a good idea. Invest your time and effort in NFT assets that you can take out of the game and trade with crypto or fiat currencies for in-game goodies.
Conclusion
NFTs are not just virtual art, photography, or video. Popular NFTs projects provide access to a significantly more active community for its owners. Unique NFTs with usefulness and access passes refute the arguments of those who have attacked NFTs as empty and useless.
The new NFT projects provide their owners with more than just bragging rights. The promised community experience is what attracts customers and pushes prices and sales for top NFT developments.