Introduction
Cryptocurrencies are taking over the financial sector and rapidly transforming it. What once people believed was not even worth a penny is now a $1.79 trillion market. It all started with Bitcoin to altcoins, stable coins, DeFi, NFTs and now has reached Meme Coins.
Meme coins have created a buzz in the crypto world. With Dogecoin hitting a market capitalization of $16 billion, meme coins have become a popular investment choice among people. Shiba Inu, with a market cap of $14 billion, is giving strong competition to its predecessor Dogecoin.
Famous billionaires are among those who support Meme Coins. For instance, Elon Musk has gone further, tweeting about it in the name of his pet dog.
Meme coins take after their name as they originate from viral memes on the internet. The first and the largest meme coin, Dogecoin itself originated in 2020 from a viral canine meme. Experts give credit to the success of meme coins to the hype and rumors surrounding it.

We are going to talk, in this article, about various meme crypto coins and where to buy meme coins from. We will further explain the origin of the Meme Coins and how they are rated. It involves the price and appreciation over time. We will then check the features of these Meme Coins. The best meme coins or the top meme coins discussed in this article are:
Dogecoin,
Shiba Inu coin (SHIB),
Dogelon Mars (ELON) coin
We will also discuss where you can buy meme coins from. Having said that, let's begin!
What is a Meme Coin?

Meme Coins are a form of cryptocurrency that traces their origins to 2020. It all started when people started sharing and posting memes of Japanese breed dogs. The huge popularity of the meme inspired the developers to develop a meme coin – Dogecoin. It set a record of 22672.66% returns in the past 2 years since its launch.
Another meme coin followed the path of Dogecoin and emerged to be called "Dogecoin Killer", the Shiba Inu coin. The mascot of both Dogecoin and Shiba Inu is the same Japanese breed dog.
With meme coin becoming a $31 billion market and several coins launching it becomes a bit difficult to find genuine ones.

The top meme coins to invest in 2022:
Dogecoin (DOGE)
Shiba Inu (SHIB)
Dogelon Mars (ELON)
1. Dogecoin (DOGE)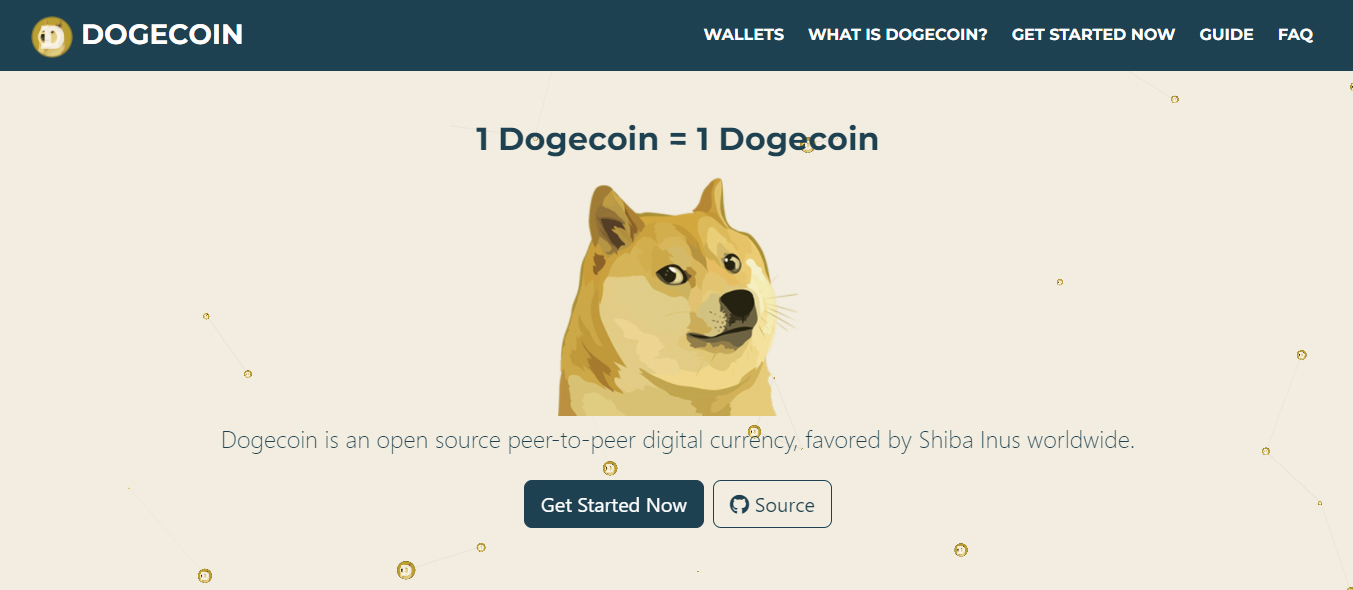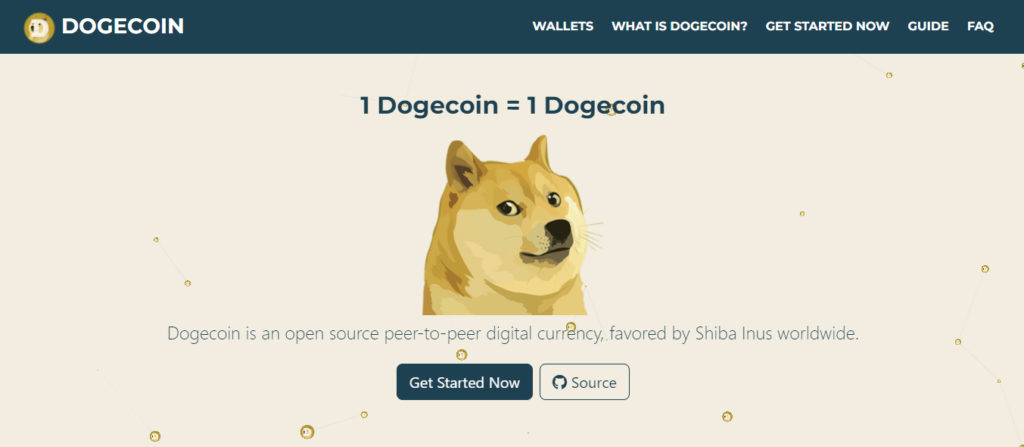 What is Dogecoin?
Dogecoin is the first and the largest meme coin in the world. Launched in December 2013, it is a peer-to-peer and open-source cryptocurrency. Unlike Bitcoin, Dogecoin was intentionally created to be available in abundance. Every minute around 10,000 Dogecoins are minted.
Dogecoin is immensely popular in the crypto community with people using Dogecoin to tip strangers on Reddit for good posts and comments to funding the Jamaican bobsled team to 29014 Winter Olympics in Sochi.
What is the origin of Dogecoin?
Dogecoin was created by Jackson Plamer and Billy Markus in 2013 following a viral meme of a Japanese dog breed. The surprising fact about Dogecoin is that it started as a joke and went on to become the world's 13th largest cryptocurrency according to Coinmarketcap.
How does Dogecoin function?
Powered by technology derived from Litecoin and scrypt technology, Dogecoin poses as the best altcoin in the market. Unlike the new altcoins and meme coins that use Proof of Stake (PoS) consensus, Dogecoin is built on Proof of Work (PoW) mechanism consensus.
The scrypt technology and unlimited supply make it a consumer-friendly, faster, cheaper, and more adaptable version of Bitcoin.
How much has Dogecoin (DOGE) appreciated or depreciated?
Two weeks after the launch of Dogecoin, on 16th December, the prices of DOGE went up by 300%. At the time of writing Dogecoin is trading at $0.1241 with a market cap of over $16 billion. Since its launch, Dogecoin has given an ROI of 21831.9%.
Features of the Dogecoin (DOGE)
Unlimited supply
Cheaper, faster, and more adaptable
World's largest Meme Coin
Large online Dogecoin community including Elon Musk, Mark Cuban, Snoop Dogg, and others
What is the future of Dogecoin?
Being a part of the crypto market, Dogecoin is also volatile and risk-prone. One tweet of Elon Musk could make it a sensation in the market taking its prices higher.
In the year 2021., Dogecoin had surged by 400%. Experts predict that year 2022 may take Dogecoin to $1 by the end. However, we suggest that you do your own research before investing.
Is Dogecoin safe?
Blockchain technology supports Dogecoin, like other cryptocurrencies. It is hack-proof as it uses cryptography to secure all transactions on the blockchain network.
Dogecoin on several aspects is safe, as it is one of the cryptocurrencies with the greatest market capitalization and widest usage rate.
Where to buy Dogecoin Meme Coin from?
You can buy Dogecoin from a variety of Exchanges as below:
2. Shiba Inu (SHIB)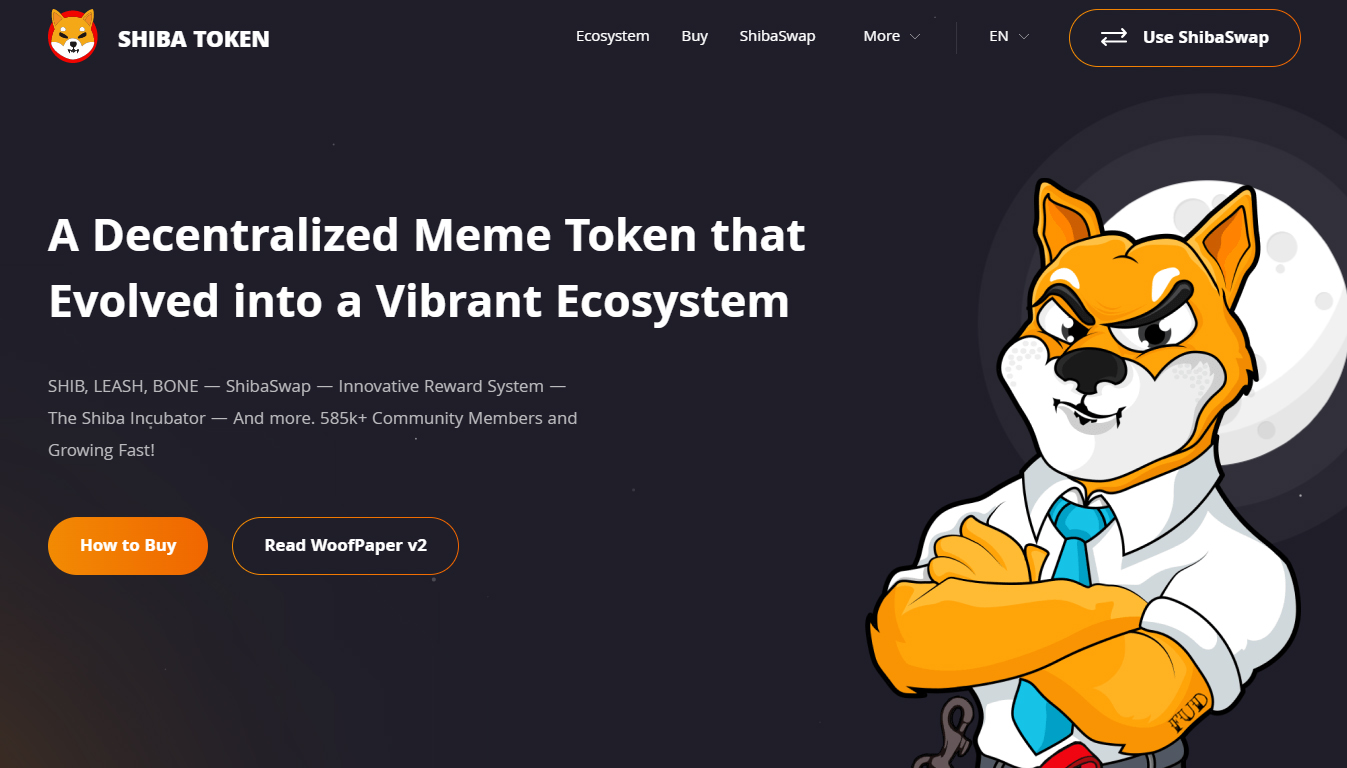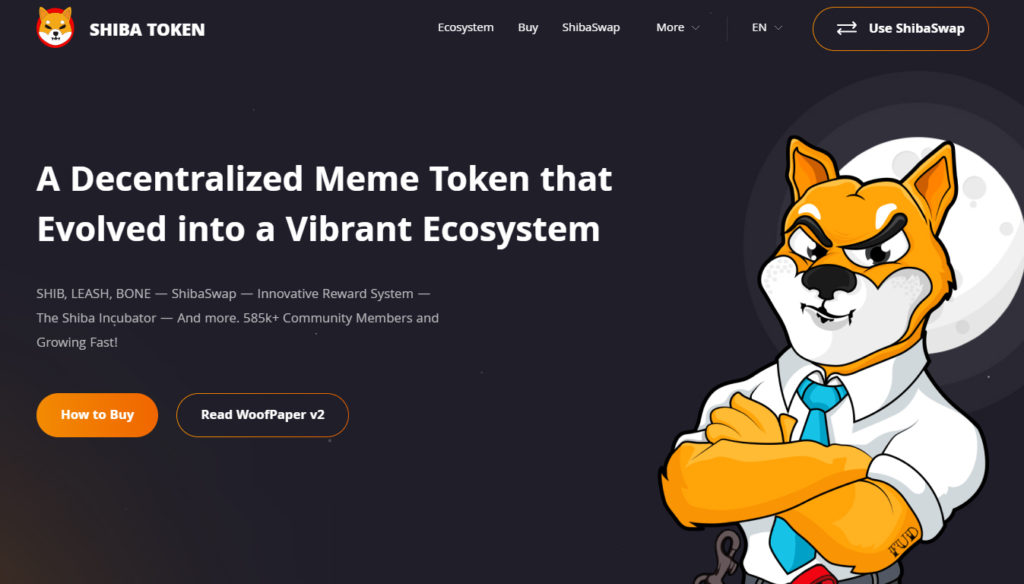 What is Shiba Inu (SHIB)?

Shiba Inu is a cryptocurrency that originated and was formed in August 2020 by a group of people called the Kyoshi. Named after Shiba Inu, a Japanese dog created through a meme of a dog and later used as a meme coin.
The Shiba Inu is on the rise currently. Many Investors have moved into it because of its ability to shoot at any time. The billionaires are promoting investment in the Shiba Inu coin.
What is the origin of the Shiba Inu (SHIB)?

The origin of the Shiba Inu Coin is a funny tale. Ryoshi, the coin's creator, sent a percentage to Buterin, the founder of Ethereum, to mock Dogecoin. The trio went on to become popular together.
How does the Shiba Inu Token (SHIB) function?

Shiba Inu uses the blockchain system based on a distributed computer network like many other cryptocurrencies. The blockchain system keeps records of and regulates the cryptocurrency, confirming payments and documenting all of them.
Shiba Inu has a short volatility time. Therefore, its speculation is on the daily rise.
How much has Shiba Inu Token (SHIB) appreciated or depreciated?

The Shiba Inu Coin was launched at a price of $0.000000000056 and has appreciated to the present price of $0.00002449. This places the ROI at around 4373%.
Features of the Shiba Inu (SHIB) token
A Shiba token is not a coin; it is a token.
Shiba Inu is an ecosystem that consists of Shib (the token), Shiba swap incubator, NFT platform, Shiboshi Game, ShibaSwap DeFi platform (Decentralized Exchange).
Shiba Inu is a very speculative meme coin.
Founded by an unknown person named "Ryoshi" to destroy Dogecoin.
Shiba Inu is highly volatile.
Recommended Reading: >>
What is the future of Shiba Inu?

Shiba Inu is a coin with Strong Fundamentals. We have prepared a fundamental analysis of the coin for your reference here. In short, Shiba Inu is not only a meme coin but an Ecosystem. That can be used to earn rewards, host NFTs, play game and is a Decentralized Exchange for crypto swap.
The future of this coin is very bright because of the consolidated ecosystem that it provides. It is a cryptocurrency that long term investors can also invest in.
Is Shibha Inu Token Safe?

Since Shiba Inu has over a million users, you can rely on its security. The fundamentals of cryptocurrency are strong and it is building everything on Blockchain which makes it quite secure.
Where to buy Shiba Inu Meme Coin from?
3. Dogelon Mars (ELON)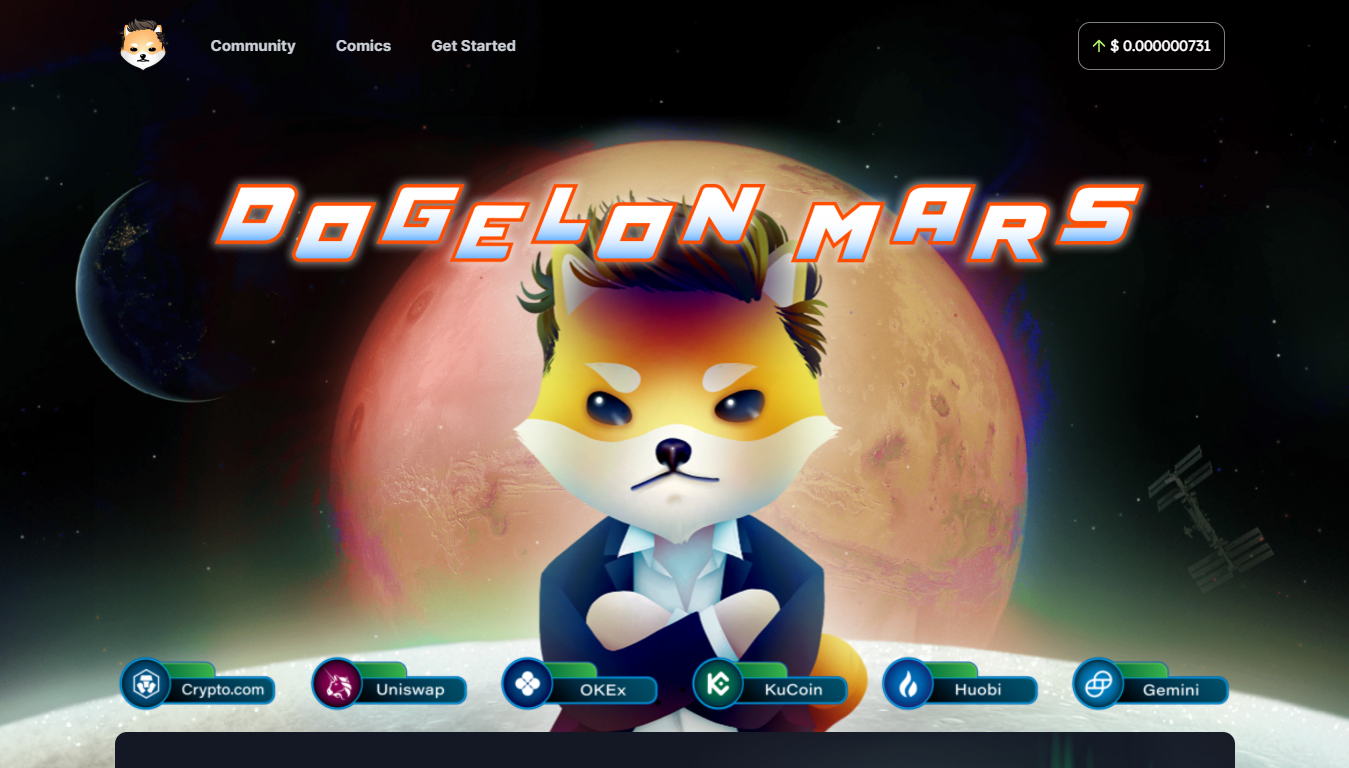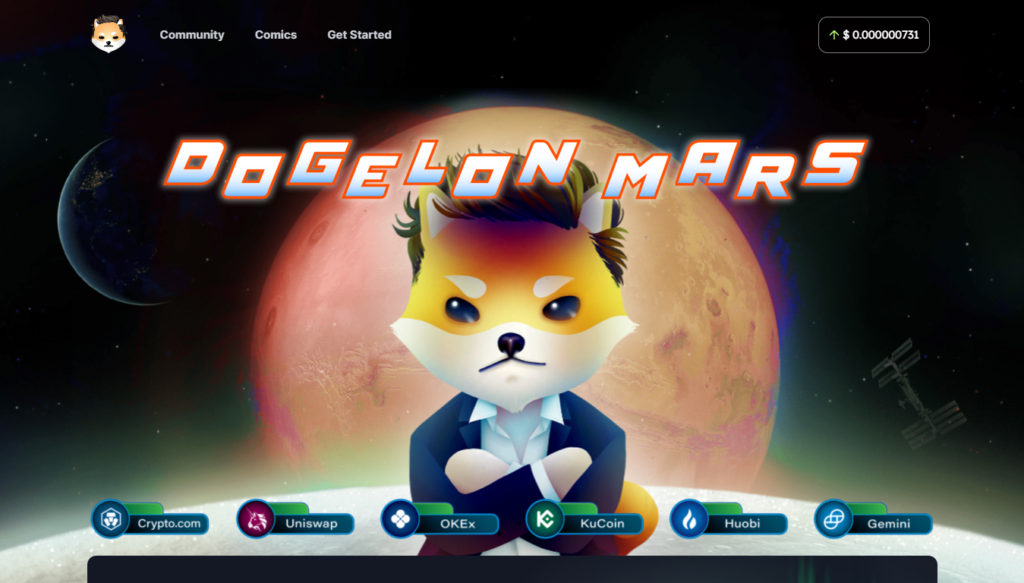 What is Dogelon Mars (ELON)?
Ethereum and Polygon blockchain networks support the mini-crypto: Dogelon. It has been in the market since 23rd April 2021. It is the first interplanetary currency.
Though the meme coin's name is connected to Elon Musk, the owner of Tesla and SpaceX he is not the person behind the coin. The founders of the coin are still unknown and similar to Shiba Inu upon launch 50% of the supply was gifted to Ethereum's co-founder Vitalik Buretin.
With a market cap of over $400 million, Dogelon has bagged the place among top meme coins.
How does Dogelon work?
The creators officially didn't write the roadmap of Dogelon Mars' (ELON). Instead, the ELON token's website has created a fantasy version of it.
According to Dogelon's plan, the price of ELON will reach Mars when it is listed on all major exchanges (moon). The Annihilators, i.e. crypto market volatility, will then enter the picture, and the Dogelon Mars community will have to fight them to ensure that their token stays on Mars, i.e. continue to rise in value.
The currency also features interplanetary travel of their mascot to recolonize his home planet, Mars. This is all a part of a comic series built around this cryptocurrency to make things interesting.
How much has Dogelon appreciated or depreciated?
Within several months of its launch, Dogelon has reached 50% of its maximum supply with 551998 billion coins in circulation. At the time of writing, ELON prices are $0.0000007319 which is 97.4% lower than its all-time high. On 31st July 2021, ELON prices reached the $0.00003263 mark.
Features of the Dogelon (ELON)
Built on Ethereum and Polygon network
Carries the meme lord name – Elon
Has a total supply of 1000 trillion
Vitalik Buretin owns 50% of the total supply.
Uniswap takes the rest 50%
What is the future of Dogelon?
In May and June, the meme coin is anticipated to increase in value to $0.000001412 and $0.000001503, respectively. CryptoPredictions.com predicts Dogelon to rise to $0.0000018788 in June, a new high for the first six months.
Is Dogelon safe?
Being an ERC-20 token built on Ethereum and Polygon network it is powered by the industry's most secure and go-to solution of decentralized apps networks.
Ethereum is one of the safest blockchains in the crypto market because of its proof-of-work consensus process, which compels miners to mine fresh Ether. A network of decentralized nodes secures the Ethereum blockchain and validates transactions.
Polygon is an Ethereum layer-two scaling solution that enables cheaper and faster transactions.
However you should always remember that like other meme coins, Dogelon is prone to extreme volatility due to events in the crypto and its related market. Moreover, the absence of any concrete information about its founders surrounds the Dogelon into the clouds of scams and exit scams.
Where to buy Dogelon Mars Meme Coin from?
Bottom Line
Meme coins are quite interesting coins. They are loved by Generation Z because a small amount of money can fetch you a bountiful of them. They keep things exciting due to their volatility and can benefit people who can take risks.
The downside for most of the Meme coins is that they do not have strong fundamentals. Out of the list above, in my opinion, Shiba Inu is the most fundamentally secure coin because I like investing in coins with good fundamentals.
Having said that, many of the coins have performed very well in spite of weak fundamentals. Primarily because Meme coin investing is all about having fun. The investors investing in meme coins have towards cryptocurrencies irrespective of their fundamentals.