Note: Using Trading bots is risky. I would recommend you properly understand Trading Bots and how they work before using even the preset bots.
Introduction
Pionex is a trading bot application, however, it has now been expanded to become a Cryptocurrency Exchange as well. It doesn't require prior knowledge of automated or crypto trading and you can just activate their built-in trading robots to get started.
This Pionex review provides you with all the information about the main features and how the trading bot works. It is also the first exchange in the world to offer free and integrated crypto trading bots.
It is an automated crypto trading environment, one of Asia's fastest-growing platforms. This article explains how Pionex trading bots are used, what payment methods are available, and what the price structure of the exchange looks like.
Trading with Pionex depends on using crypto bots, and the same tools help keep cryptocurrency exchanges running smoothly. Crypto trading bots are programs and algorithms that automate trading in the cryptocurrency market.
Market data is processed and analyzed using various criteria to identify the best opportunities and execute positions. Trading bots reduce the need for 24/7 monitoring which may be required for long periods.
Well, this was just a glimpse of what Pionex review has in store for all its investors, let's look at the platform in detail in the following sections:

Fees
Trading Options & Products
Enhanced Security Features
Number of Listed Cryptocurrencies and supported Fiats
Ease of Usage
Support
Verification Process
Pros & Cons
1. Fees
Pionex is a popular Binance and Huobi Global market maker, which allows the platform to keep trading fees at the lowest levels. Pionex is a beginner-friendly auto-trading bot that charges extremely low trading fees. For spot and futures markets, the fees for market makers and takers are set at 0.05%, while for leveraged markets the fees are 0.1% for market makers and takers. the takers.
Unlike fiat withdrawals, cryptocurrency withdrawals incur certain transaction fees that depend on the cryptocurrency used in the trade. Note that crypto deposit at Pionex is free regardless of trading volume and deposit methods.
2. Trading Options & Products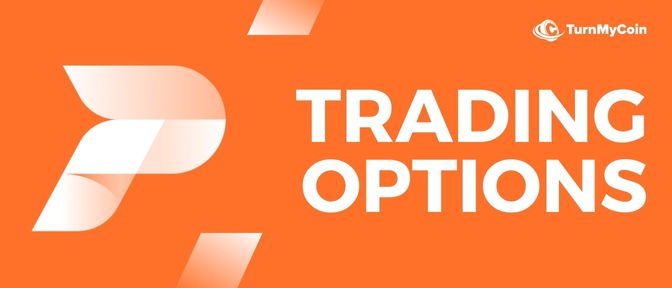 Structured
The double investment from Pionex is a popular structured savings product with a variable income structure that does not fit into the principle. The yields of various commodities are fixed and known to traders at the time of purchase, but the settlement currency may be subject to change and unknown to traders.
At expiration, the settlement currency is determined by comparing the settlement price with the pegged price at expiration. Several types of dual investment options are available, including the Bitcoin-USDT dual investment structure.
Staking
Pionex presents an ETH staking program where both existing and new traders can invest in cryptocurrencies in the Curve or Lido platform with absolute transparency and without leverage. It is one of the simplest forms of investment offered by Pionex where traders can stake Ethereum tokens and earn income.
Traders don't need to consider or measure complicated revenue metrics or formulas to play and win with Pionex. All they have to do is make a Curve investment on the Ethereum chain.
Trial fund
New Pionex users can request an exclusive trial credit of 1288 USDT for free. Traders can claim the bonus fund and experience the various products and services of Pionex without making a deposit or paying any trading fees.
To claim the free trial fund of Pionex, users must choose one of the exclusive products offered by the platform, make an investment with the trial fund of 1288 USDT and enjoy the profits once the acquisition is settled ended.
3. Security Features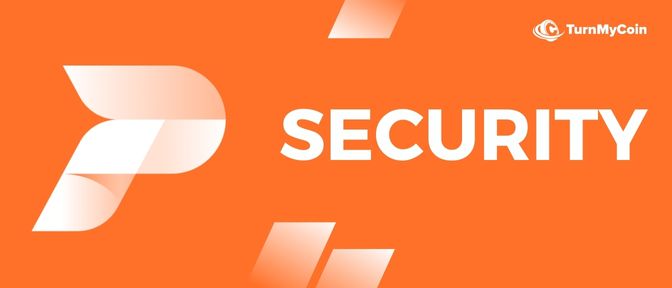 Additionally, as part of its security measures, Pionex offers two-factor authentication with email and SMS authentication, KYC identity verification for deposits and withdrawals, and Google Authenticator compatibility, as described below.
Google Authenticator: Pionex suggests linking your account to Google Authenticator as it makes your account more secure in the long run. Also, when withdrawing from Pionex, you need to link your account to Google Authenticator to complete the transaction
SMS Authentication: Also known as SMS-based Two-Factor Authentication (2FA) or SMS One-Time Password (OTP). Allows users to verify their identity using an SMS-based code.

Email Verification: Email verification is the process of verifying and authenticating the emails you've received to ensure your authenticity. This is one of the two-factor authentication processes on the platform;

Know Your Customer (KYC): Before completing a transaction, you must complete LV.2 Know Your Customer (KYC). If you haven't validated your KYC yet, please click the "Verify" button and follow the on-screen instructions to complete the verification process. Once the KYC information is entered, the credit card transaction can be done once the verification process is complete.
4. Number of Listed Cryptocurrencies and supported Fiats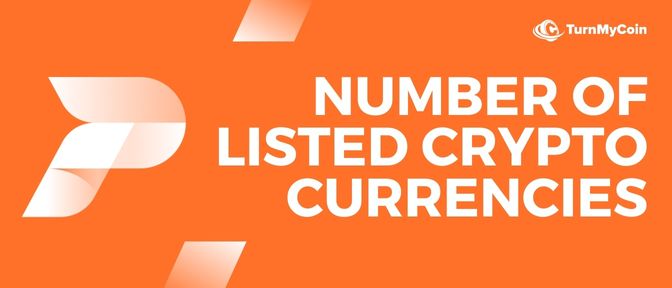 Pionex currently lists 261 cryptocurrencies including big names like:
Ethereum
Tron
Cardano
BNB
Lido DAO
ApeCoin
XRP
Cosmos
Polkadot and more.
5. Ease of Usage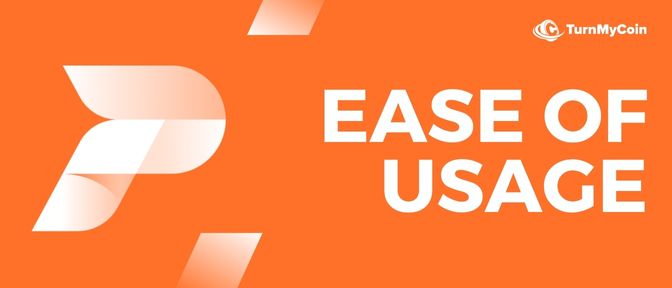 Pionex is one of the finest platforms for bitcoin trading bots, with 18 built-in trading techniques and reasonable costs. The exchange provides customers with an intuitive interface that enables them to leverage bitcoin assets or automate trading strategies on them.
This evaluation will look at trading on the exchange as a whole, put the platform's automatic trading tools to the test, and evaluate the benefits and drawbacks to help you decide if Pionex is the best choice for you.
6. Customer Support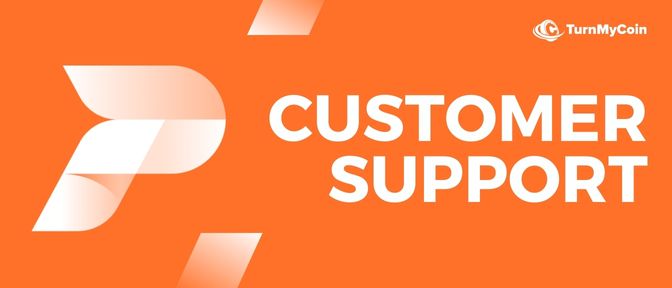 Customer support is an integral part of our Pionex review. Pionex offers world-class customer service, which makes them very responsive to its customers. There are several alternative methods for contacting Pionex customer service.
Social Media: The Pionex team is present on many social media platforms, where you can learn about the latest security updates and ask questions.
Email: You can contact Pionex staff via email at service@pionex.com if you need more information.
Live Chat: To get in touch with Pionex customer service, go to the broker's home page and choose the "Support" option from the tab at the top of the page. Then on the screen, choose the "Live Chat" icon that appears at the bottom. A pop-up window will appear on your screen, allowing you to join a live chat.
Live chat services are also available, open Monday to Sunday from 8:00 to 21:30 (Asia/Taipei).
7. Verification Process
Login to your Pionex account on the app, select "Account" -> "Security" -> "Verify Identity".
Click "Verify" on the page, LV.1 verification verify the country you are in, and SMS verification (each phone number can only be verified on one account)
Follow the instructions and read the notifications after checking all the information.
Click "Submit" to complete LV.1 (KYC1) verification.
If you need a higher withdrawal limit, you can check the LV.2 verification directly. 5. Select your countries/regions and submit the appropriate government-issued ID card for verification.
After taking a photo of your ID and selfie, the system will verify, and usually the verification will be completed within 15-60 minutes. You can temporarily leave the page and check the status later. After completing these steps, you will see the LV.2 verification on your page. You can also buy Crypto with a credit card (USDT) and then create your first trading bot on Pionex!
8. Pros & Cons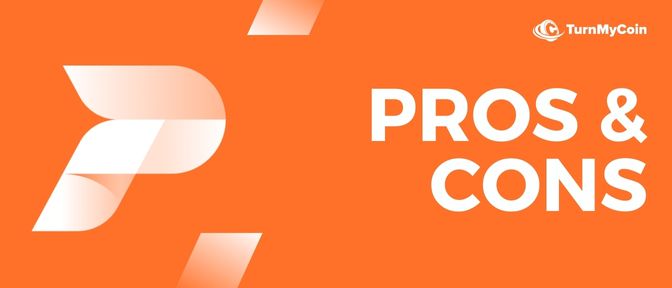 Pros
16 free built-in trading bots supported over 261+ coins.
It is a user-friendly interface with lessons for each bot
Email and live chat customer service
Very cheap trading commissions of only 0.05%
Cons
No demo account to practice trading