Introduction
The Phemex trading platform stands out as one of the safest and easiest places where consumers may transform their cryptocurrency fortune into income.
The founders' observations of the lack of professionalism, credibility, and customer service in the cryptocurrency trade gave rise to the concept of Phemex. In this article, we will begin with our Phemex review.
Phemex's goal is to help all traders, not only seasoned professionals, trade profitably and without running any danger of chaos. They intend to become the top cryptocurrency platform on the market and provide wise investing guidance.
This Phemex review will cover the site's functionality, key features, advantages and disadvantages, and much more.
Eight former Morgan Stanley executives manage Phemex, which has an office in Singapore. Users can trade numerous perpetual contracts on the Phemex exchange with a 100X leverage, including ETHUSD, BTCUSD, LTCUSD, LINKUSD, XRPUSD, and XTZUSD.
Well, this was just a glimpse of what the start of our Phemex review has in store for all its investors, let's look at the platform in detail in the following sections:
Fees
Trading Options & Products
Enhanced Security Features
Number of Listed Cryptocurrencies and supported Fiats
Ease of Usage
Support
Verification Process
Pros & Cons
1. Phemex Fees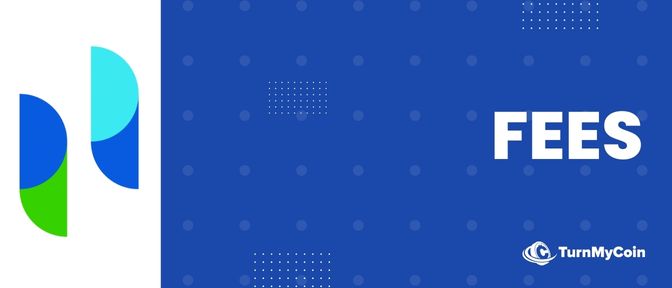 First up on our Phemex review is the fee structure. The platform provides a wealth of options for Phemex withdrawal fees as well. On the platform, deposits are not charged.
Phemex, on the other hand, levies taker and maker fees of 0.075% and -0.025%, respectively, for trading. These prices are set in accordance with industry norms.
Additionally, the website also has a funding rate that corresponds to the leveraged position. In other words, a heavily leveraged position will significantly affect equity issues.
1.1 Wallet withdrawals
The Phemex website states that the daily withdrawal limit for Standard and Premium trial customers is 2 BTC. Every day, pick-ups take place at 8:00 a.m., 4:00 p.m., and 11:00 p.m. UTC.
Premium users have no withdrawal limits and benefit from hourly withdrawal reviews. For security reasons, each account must have at least one valid deposit and Google's two-factor authentication must be enabled before making a withdrawal.
However, Phemex users are encouraged to review the table below. The exchange requires withdrawal fees for all cryptocurrencies except NEO and USDT-TRC20. There are no fees for depositing accounts.
1.2 Over-the-counter trading
Phemex claims to offer institutional-grade services through its OTC offerings by lowering costs the larger the transaction.
Additionally, Phemex outsources its fiat transfers to purchase e-currencies to another company called Legend Trading. Phemex users should research that third party before buying with traditional funds.
1.3 Spot trading
Currently, only premium and full premium trial users can trade free of charge. Standard users must pay a 0.1% transaction fee (both as taker and producer).
1.4 Contract trading
Phemex allows several perpetual contracts, which are similar to futures contracts but do not have an end date. Manufacturers who add quotes to the Phemex backlog receive discounts for each run.
Takers who withdraw liquidity from their order book are charged for each execution. Phemex does not charge overnight fees.
Phemex uses an unique fee model for its contract trading. A make order adds money to the market. An order that withdraws funds from the market is a "taker" order.
The fee structure rewards players with lower fees per transaction to increase liquidity. Liquidity tends to make markets work more efficiently. The exchange charges higher transaction fees to a buyer who slows down the markets.
2. Phemex Trading Options and Products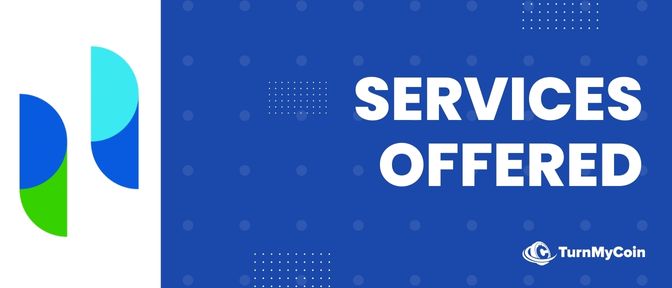 This is one of the important facets of Phemex Review. The Phemex platform was developed to simplify trading on Phemex for novice and seasoned cryptocurrency traders.
The broker company Phemex employs the greatest technologies for website construction and security, and as a result, can provide one of the best platforms for trading cryptocurrencies.
Users can rest assured that this particular website will always offer a secure, safe, efficient, and stable environment for contract trading, regardless of the level of volatility present in the cryptocurrency market.
Another intriguing aspect of this platform is that, unlike Bitmex, a well-known name in the cryptocurrency industry, it has never experienced site hanging or freezing.
Phemex provides a range of products and services that are very helpful to customers. Spot trading is one of the numerous elements of Phemex.
Another prominent function provided by Phemex is the ability to begin trading by moving Bitcoin from a crypto hardware wallet to a website that deals in digital assets. The wallet's deposits of USDT and Bitcoin are secure.
A popular service provided by the cryptocurrency trading platform, according to Phemex review, is the ability for customers to trade with no trading costs.
3. Phemex Enhanced Security Features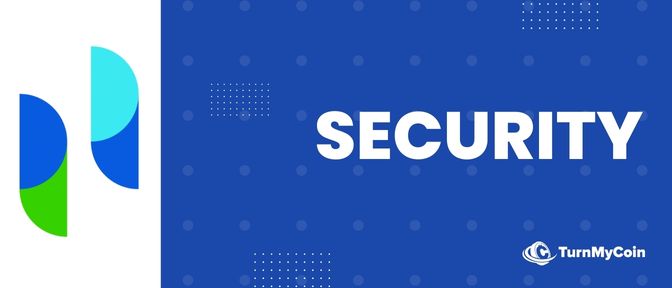 Next on our Phemex review is the security features. Phemex has a hierarchical deterministic cold wallet system that assigns different cold wallet deposit addresses to each user in terms of security, making it the most secure cryptocurrency exchange.
All of these deposits are periodically collected and sent to the company's multi-signature cold wallet via an offline signature.
Withdrawal requests are processed three times a day on the site, which could be the reason for the unusually long waiting times for withdrawals.
The platform maintains its servers using Amazon Web Service (AWS) Cloud, and it is a recognized industry standard that meets or exceeds security requirements.
Additionally, Phemex uses firewalls to partition business areas within its internal network. Technically, this contract trading platform consists of two main elements: the CrossEngine and the TradingEngine, which match client orders based on time priority and price.
The developers also claimed that there would be almost no downtime for traders. In fact, Phemex says consumers won't notice any unexpected system downtime. This is thanks to recovery technology, which guarantees consumers 99.99% uptime.
If this continues over time, it will be critical for 24-hour, seven-day-a-week exchanges. However, since Phemex is a new derivatives exchange, only time will tell how it will react to hostile attacks when they inevitably occur.
4. Number of Listed Cryptocurrencies and Countries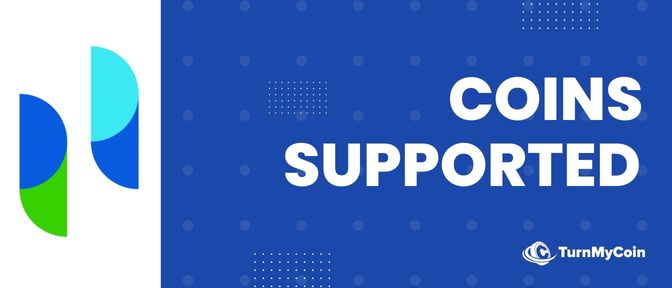 Next on our Phemex review is the number of cryptocurrencies listed. Phemex offers 216 cryptocurrencies, some of which are:-
Bitcoin(BTC)
Ethereum(ETH)
Chainlink(LINK)
Dogecoin(DOGE)
Cardano(ADA)
Litecoin(LTC)
Bitcoin Cash(BCH)
Phemex allows several countries to trade on their site. Some of them are mentioned below:-
Angola
Austria
Barbados
Finland
Greenland
Hungary
India
Malawi
Nauru
The US, North Korea, Quebec, Cuba, and Singapore are among the nations that are prohibited from using their platform.
5. Phemex Ease of Usage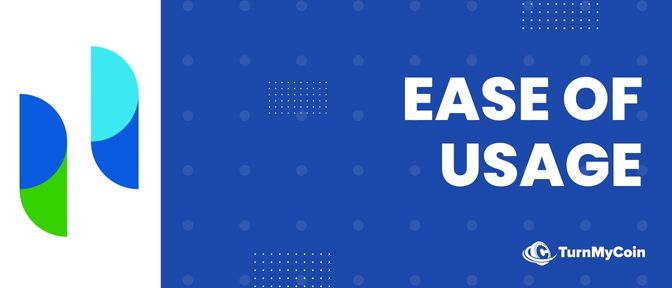 The Phemex cryptocurrency exchange provides a variety of alternatives for comfortable cryptocurrency trading together with an intuitive trading platform.
In addition to trading actively, you may make passive income by choosing investments and participating in the referral programme. Even without a premium account, exchange commissions are lower than the market average.
There are no restrictions on trading strategies, and it is possible to trade immediately through the bot. The exchange offers a sizeable welcome bonus (up to $100), and the website frequently runs contests and promotions for traders of all experience levels.
6. Phemex Support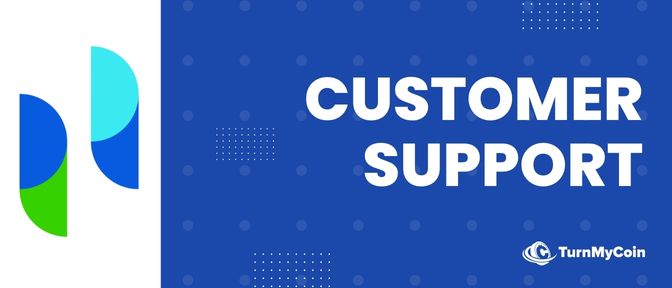 To assist traders with any questions they may have regarding cryptocurrencies, Phemex provides an effective customer support service that is available 24 hours a day. The customer service staff ensures that investors' interactions with the site's transactions go well.
The Social Media Channels of the Exchange are:
7. Phemex Registration Process
Proceeding further with our Phemex review with the Verification process of the platform. Your identity on our platform may be verified safely and easily using the Phemex Know Your Customer (KYC) procedure.
Users will benefit from greater security and have access to more features and advantages thanks to identity verification.
For the verification process of your identity complete the following steps:
Register or log in to Phemex.com
To access your Account, click the circular symbol in the top right corner of the website.
Click Preview on the left side of the page where all of your profile information will be displayed. Scroll down to Identity Verification and see Basic Verification. If you haven't completed basic verification yet, you'll see a red text: "Your account is currently unverified". Review the requirements for this exam, then click Review. For the basic control, you must enter your personal data. Once you've successfully completed the basic verification, you'll see a green checkmark and green text that says "Verified" under Basic Verification.
Now that primary verification is done, it's time to move on to advanced verification. You will be asked to have your ID card or documentation handy on this next page.
After all the information required for strong authentication has been loaded, users should wait for the process to complete. A red text saying "Verify" will also appear, reflecting the blue button below it. Be patient during this time and wait for results.
Don't worry if advanced verification was unsuccessful. Just make sure you've met the requirements and click Retry.
Users who have used all their allotted tries can try the Advance Verification again the following day.
The labels or tags on your Account Overview page should now read "Verifying" once the procedure is finished. If the verification is successful, your tags will turn green and read "Verified".
8. Phemex Pros & Cons- Is it Reliable?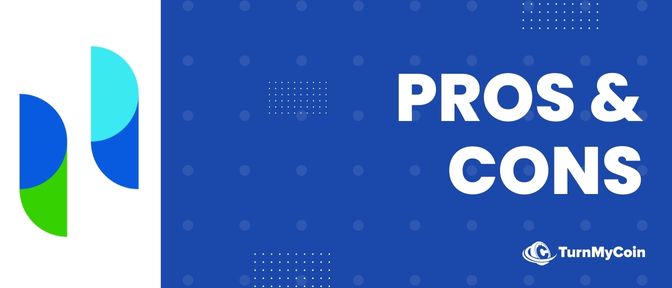 This ultimate phemex review is incomplete without the Pros and Cons. Let's Dig in.
The Pros
Spot and contracts, loads of cryptocurrencies, tokens, and the US dollar;
It can reduce spot trading fees to 0%;
Leverage x100 is available for contract trading;
Minimum deposit only ₿0.00000001 (or the equivalent);
Demo accounts and free premium mode test;
Comprehensive knowledge base, and tutorial guides with crypto payouts;
Investment programs with flexible and fixed deposits;
Star Composition program gives users new opportunities;
Cold storage of funds, and high levels of data protection.
The Cons
Communication with technical support is conducted via email only;
Without a premium account, trading conditions are less favorable.
Conclusion
The cryptocurrency exchange Phemex offers many ranges of services. It takes credit card deposits and provides leverage trading up to 100 times your initial stake.
Phemex offers options to earn income and provides premium users with free real-time transactions. Although Phemex is available to Americans, it is advisable to check your state's regulations before using it, as this is a factor that affects our ranking.
This platform is not only available for desktops it is also there for Android and Apple mobile phones. Most traders in the crypto world today carry out their trades via desktop (around 70% or so).
However, people out there want to do it from their smartphones. If you're one of those people, then this platform can still be for you, seeing as it has a native mobile application.