Introduction
Huobi started in 2013 in Beijing and is one of the most popular cryptocurrency exchanges around the world. Huobi Global is Volume-wise one of the Top 10 Cryptocurrency Exchanges.
Originally the platform is known as the crypto platform for the Chinese and is based out of Seychelles.
However, it has a global reach with its offices in Hong Kong, South Korea, Japan and the United States. In order to comply with the norms of different countries, Huobi has three different iterations.
3 Iterations of Huobi:
There are three different iterations of Huobi:
Huobi Japan
In this Huobi review article, we will exhaustively cover Huobi Global review.
Moving forward, the global iteration is accessible in the following countries:
New Zealand
India
Indonesia
Philippines
Kazakhstan
Thailand
Vietnam
Hong Kong
Saudi Arabia
Brazil
Australia
United Kingdom
Poland
France
Czech Republic
Netherlands
Spain
Gibraltar
Accordingly, as the name suggests, Huobi Korea & Japan are for investors from Japan and Korea respectively. These are created to comply with the specific country-wide laws in both nations.
Recently, Huobi has been in the wrong lights for its wash trading practice. There were allegations about the platform showing fake inflated trading volumes. Due to this, many country-wise restrictions were being imposed on the platform.
Fortunately, the platform has resolved its issues.
We are going to understand how is this Centralized Exchange placed keeping in view certain parameters. Hence, to make it easier for our discussion, I have based our Huobi Global review on the below-mentioned parameters:
Fee structure
Security
Trading Options
Products Offered
Number of Cryptocurrencies & Fiats Supported
User Friendliness
Support
Pros & Cons
Verification Requirements
Let's discuss these parameters in detail now.
1. Fees Structure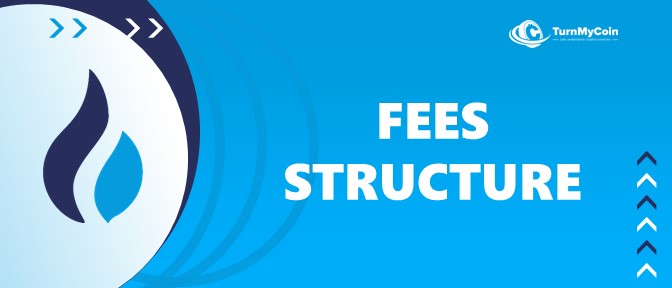 Huobi follows a tiered fee structure using HT(Huobi Token) as a transaction fee payment. This applies to crypto, crypto trading & margin trading.
The tier fee structure has two types of traders:
Normal users (30-day trading volume< 1000 BTC)
Professional traders ( 30 day trading volume >= 700 BTC)
Further, there are different levels of fees in each user tier.
Normal Users
For a normal user, the level starts from level 1 & goes up to level 6. The Base fee rate is 0.20%. Huobi offers discounts to all its user if they hold HT.
Here's a complete table breakdown:


Professional traders
Apart from the normal traders mentioned above, Huobi has a Professional traders category. Just like normal traders, there are different levels [1-9]. Along with the 30-day trading volume (7,000-100,000 BTC), there is a condition of HT holdings >= 2,000. Then comes the Maker and the Taker fee.
Maker fee: It refers to the fee of creating an order book with pending match fills.
Taker fee: This is the fee where the order with matching price in the order book is filled out immediately.
Here's a complete fee breakdown: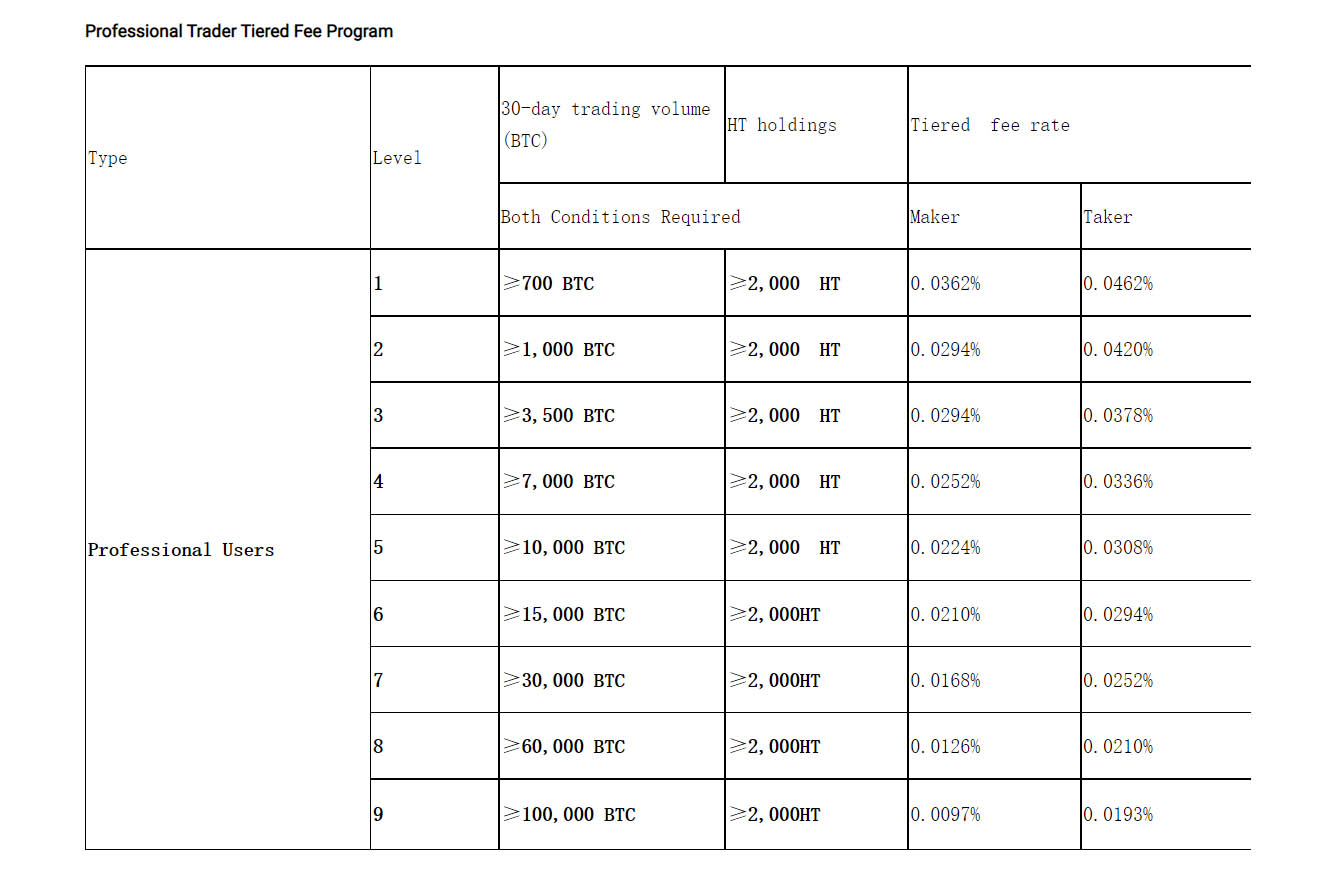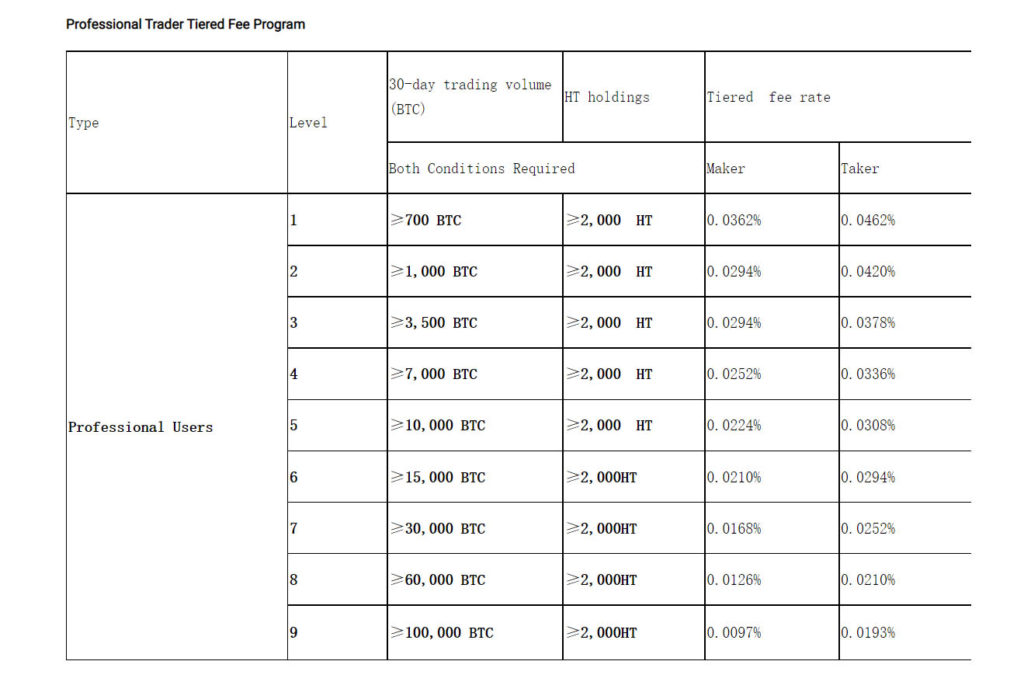 Apart from these, there are different rules for tier-based fee programs:
Every day at 0:00, the system calculates the trading volume for every user for the past 30 days.
Every 6 hours, the user's HT holdings are taken under note with snapshots. Based on this the tier level & fee rate of every user is determined. The new levels and rates will take effect at the next point in time. New fee rates are implemented from the next snapshot; For example, the system calculates tier level at every 6 hours i.e., 06:00 hours, 12:00 hours, 18:00 hours & 00:00 hours. Let's say a Level 1 professional exceeds the HT holdings of 2,000 along with a BTC volume of 700; then he will be promoted to the Level 2 Professional users.
Withdrawal fee
For unverified users, Huobi allows to withdraw up to 1 BTC per day. At the same time, for all verified users there is a withdrawal limit of 100 BTC per day.
Further, the withdrawal fee depends on gas fees and the network of the cryptocurrency, which can vary between $0-$20.
2. Security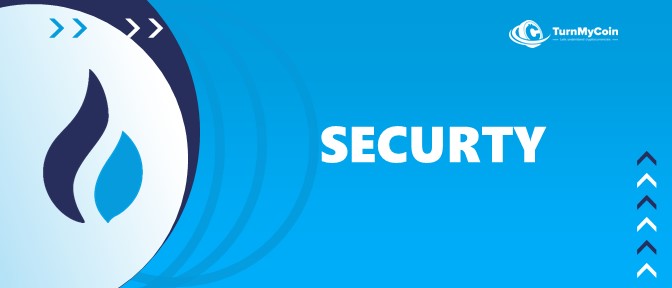 Security on platform
Huobi stores its investments in multi-signature cold wallets. Also, there is a 20,000 BTC Security reserve fund to cope with the extreme security accidents. The fund is kept for emergency purposes if there is a major breach in the system. Consequently, Huobi wants to make sure that they keep all its investors safe!!
Houbi has faced multiple challenges with regulatory authorities. As Huobi is a non-regulatory exchange established in Seychelles, it is not operating under a license. As a result, in an effort to earn investors' Trust Huobi became a publicly listed Hong Kong company in 2019.
Sometime back Huobi had to close all accounts of investors from Singapore to comply with local laws. This bought all the Singapore-based investors in the restricted jurisdiction list.
It has got approval to set up its cryptocurrency trading business in Gibraltar. It has also received its DLT license from GFSC(Gibraltar Financial Services Commission). So hopefully, investors trust and security (as it will have to adhere to security norms) will further improve on Huobi.
Address Whitelisting
You can enable address whitelisting at Huobi to ensure that only transfers to whitelisted wallet addresses are made. The system will not initiate a transfer if your address is not whitelisted beforehand.
In conclusion, this feature is very effective because in case the Exchange gets hacked transfers to non-whitelisted addresses will not be possible in most cases.
Client End Security
Apart from the basic Email and Phone number verification that Huobi provides. I strongly recommend that you use 2-Factor Authentication (2-FA) on the platform as well. You can enable 2-FA with Google Authenticator.
In order to secure the platform from the Client's End, Huobi provides the following:
Email & Mobile Authentication
2-FA Authentication with Google Authenticator
Fingerprint Unlock
Pattern Password
Overall, Huobi is a secure platform for both beginners & professional traders to start trading.
Please note: The reserve does not cover any losses from the user's actions. The fund is only liable to pay losses from any security breach.
3. Trading Options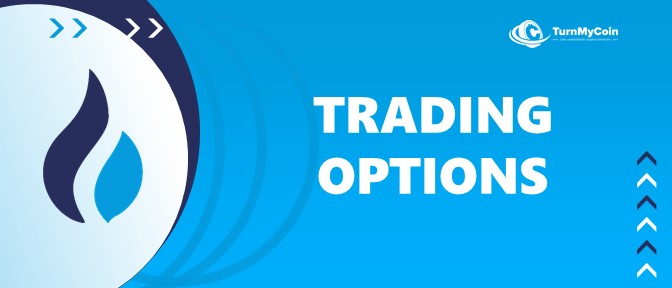 Using the platform, you can buy/sell cryptocurrency on the go! Also, you can sell your cryptocurrency directly to others using the Crypto P2P feature. Huobi offers:
Spot trading – Limit Orders, Market Orders, Stop Limit Orders & Trigger Orders
Margin trading – Limit Orders, Mrket Orders, Stop Limit Orders
Derivatives – Limit & Trigger Orders for Coin-Margined Futures, Coin-Margined Swaps, USDT-Margined Contracts
4. Products Offered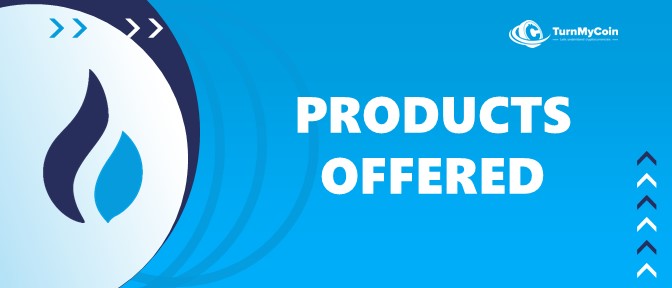 Huobi Trading Bot
One thing that makes Huobi unique from others is the grid trading bot that allows users to buy at low & sell at higher prices automatically. This eliminates the problems caused due to human errors.
The grid helps you to trade and implement this strategy without any pressure or failure. It is particularly useful for investors who cannot spend hours before the computer screens.
Staking
Staking is a consensus mechanism (Proof of Stake) wherein holders of cryptocurrencies help in validating transactions. In return, the holders get rewards for the same. More on Staking rewards here.
Huobi offers up to 15% Staking rewards to holders of the following cryptocurrencies:
Zilliqa (ZIL)
aelf(ELF)
Terra(LUNA)
Persistence(XPRT)
Solana(SOL)
Casper(CSPR)
Prime Pools
With Huobi Prime Pools, you can get airdrops by Locking your assets. This becomes very helpful when you want to hold your cryptoassets for long term. Huibo offers airdrops worth up to 400% (in cryptocurrency domination) of the initial investment. The following can be locked with Huobi to earn Free Airdrops:
Bitcoin(BTC)
Huobi Token(HT)
Talken(TALK)
Ethereum Push Notification Service(PUSH)
COTI
DeFine(DFA)
Clover Finance(CLV)
Ethereum(ETH)
Cryptocurrency Loans
You can borrow funds at Huobi by pledging your cryptocurrencies. In short, your Cryptocurrency (digital asset) is the collateral just like in traditional banking your land, vehicle, other properties act as collateral.
Consequently, you can borrow funds by pledging the following at Huobi:
Bitcoin(BTC)
Tether(USDT)
Ethereum(ETH)
HUSD(HUSD)
Huobi Token(HT)
Filecoin(FIL)
LiteCoin(LTC)
Bitcoin Hot(BTH)
EOS(EOS)
ChainLink(LINK)
Bitcoin SV(BSV)
XRP(XRP)
Polkadot(DOT)
Ethereum Classic(ETC)
Cardano(ADA)
DogeCoin(DOGE)
Huobi Pool Token(HPT)
OTC Trading & Lending Services
Huobi provides OTC (Over-The-Counter) Lending & Borrowing Services through its sister concern Hbit Limited company (Huobi Brokerage).
Over The Counter Trading
Huobi offers block trading services without impacting market liquidity to institutions and High Net Worth individuals.
Lending Services
Similar to OTC Trading, Huobi offers Lending Services for institutions & High Net Worth Individuals when they require USDT or other highly liquid digital currency by pledging their cryptocurrencies.
5. Number of Cryptocurrencies & Fiats supported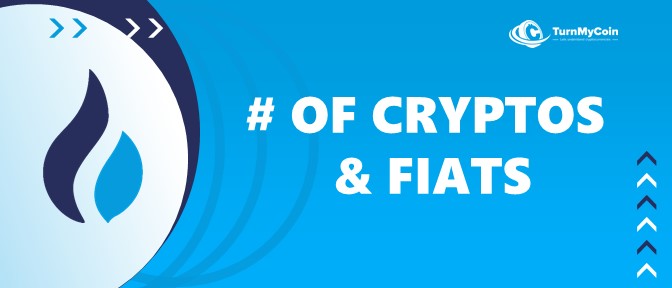 Currently, Huobi supports more than 416 cryptocurrencies and keeps on adding new assets to the platform. Here's a glimpse of a few popular currencies available for trade on the platform:
Bitcoin (BTC)
Dogecoin (DOGE)
Ethereum (ETH)
Litecoin (LTC)
Monero (XMR)
Huobi Token (HT)
Huobi USD (HUSD)
Tether (USDT)
Tron (TRX)
Uniswap (UNI)
Zcash (ZEC)
As far as Fiat supports in concerned, Huobi Global supports a humongous number of Fiats which presently stands at 49.
6. User Friendliness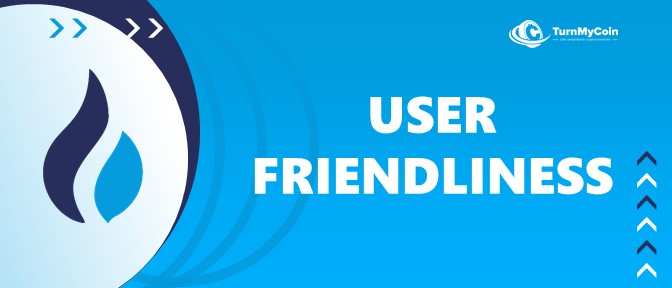 The user interface is simple & easy to understand for Amateur and Novice users. Whether you want to make a quick trade or want to start spot trading. Huobi is one platform that is suitable for everything.
Huobi is a user-centric platform with a dedicated learn section for investors to understand cryptocurrency & make investment easier.
The content is divided into 4 parts:
Cryptocurrency
Investing
How-to-Guides
Latest articles
The "learn" portal has dedicated articles for investors to stay updated about the crypto market. This is quite alluring for beginner investors.
The platform is available on PC and Mobile.
7. Customer Support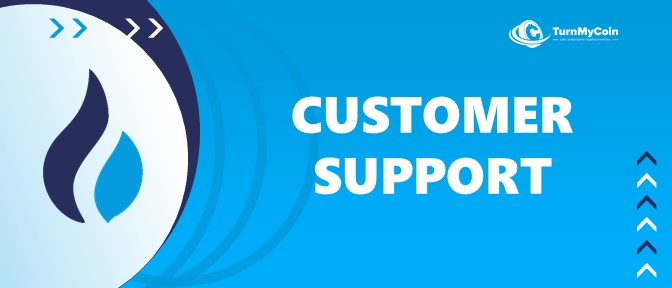 Support plays an important role when it comes to investing in Cryptocurrencies due to the Decentralized nature of the currency. Therefore our Huobi Global review will be incomplete without it.
Huobi has a dedicated customer support chat section, where you can select from a prefilled list of questions. The chatbot guides you to relevant resources where you might find your answer.
However, if you do not find the answer in the prefilled section, then you can click on the "unsolved query" button. And the Huobi team will reply back to you with a solution for your specific question.
8. Pros & Cons of Huobi Exchange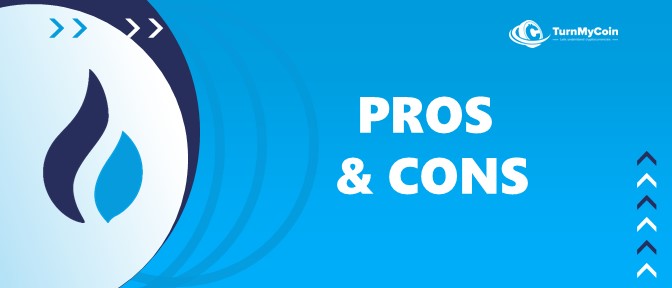 Pros of Huobi
High liquidity: Huobi Global is a highly liquid crypto exchange for popular trading pairs such as the BTC/USDT and ETH/USDT pair.
Huge support for multiple cryptocurrencies: All Huobi users have the choice to trade for 400 cryptocurrencies on the platform.
Over time Huobi is adhering to norms of various countries. Huobi Global has successfully secured DLT license from GFSC(Gibraltar Financial Services Commission)
Cons of Huobi
Regulatory restrictions: Huobi still operates as one unlicensed entity in Seychelles. Therefore, it is restricted in many countries around the world.
Has a history of inflating trading volumes
9. Verification Requirements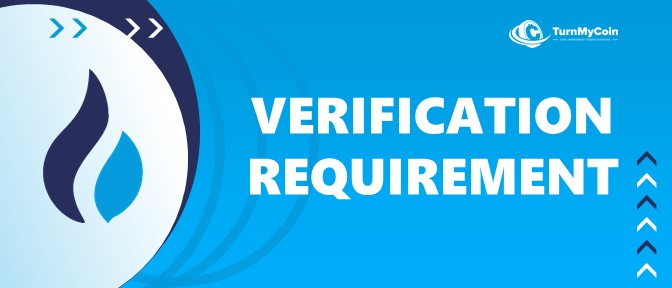 The account opening and verification process at Huobi is simple. As explained earlier Huobi has been facing a lot of legal issues and many countries have their own iteration hence it has to adhere to verification standards.
In all the iterations of the exchange, you have to register with your email or your phone number. And also mention your nationality on the Huobi registration page.
Along with the nationality, you have to add supporting proof for the same. The proof is country-specific though for most countries it accepts the following such as passport, driving license, insurance, military certificates, etc.
Once you have uploaded the documents mentioned above, you also have to upload a selfie along with government-issued documents. Further, you have to submit a snapshot of the latest three deposit transactions of the preferred bank account (this is required in particular countries only and not all)
Note: Make sure that your preferred user name matches the name on the bank account that you want to link with the Huobi account.
Final words on Huobi Global Review
Huobi Global is a highly advanced platform. With a large number of products, cryptocurrency & fiat choice and Trading options available it certainly is a good choice for beginner to advanced investors.
Additionally, it caters to Institutions & High Net Worth Individuals who want to enter into Block Trades.
The Exchange certainly has a dark past with regulatory authorities. But it is trying to become compliant by either introducing country-specific versions like for Japan & Korea or getting licensed with different authorities where it has to work for the time being.