Introduction
As we know Cryptocurrencies are digital assets and they cannot be stored in a vault or locker or cupboard. So where do you store your cryptocurrencies safely? I am sure you have had this question in your mind if you are new to cryptos.
Well, cryptocurrencies can be transferred, received, and stored safely in Wallets. And there are two major types of wallets namely, Hardware Wallets and Software Wallets.
There are other sub-classifications as well like Exchange Wallets, Air-Gapped Wallets, Custodial Wallets, etc. but in this article, we will restrict our comparison to Hardware Wallets Vs Software Wallets.
Instead of using online trading platforms for cryptocurrencies, a wallet is the safest place to hold digital assets. Because the cryptocurrency industry is vulnerable to cyber threats, choosing a trustworthy and secure platform is crucial. They might also suggest you use third-party wallets if particular platforms are unable to support their wallet.
1. Basic Understanding of wallets: Hardware Wallets Vs Software Wallets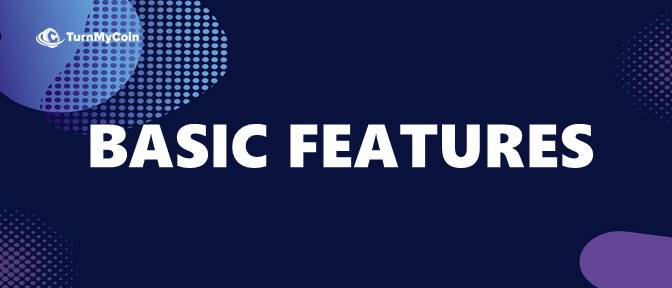 Hardware Wallets
Hardware cryptocurrency wallets refer to as cold wallets in the field of digital assets. Cold storage wallets can keep the assets in the physical devices, without the need for online servers.
Users can keep their assets secure offline with the application installed on hardware wallets. The wallet only permits access via a private key when the device connects to the main computer system or device.
Since the assets are not kept on any internet servers but rather on offline storage, cyberattacks decrease. Assets stored in this manner are far more secure because a third party cannot access them online, especially if they lack a secret key.
A hardware wallet eliminates any potential for a third party to control transactions and receive access to the user's transaction history.
Examples of popular Hardware Wallets
Software Wallets
Contrastingly, applications for software wallets can be downloaded on phones and other Internet-connected devices. Cryptocurrency investors can store their coins and tokens in one place with the help of cryptocurrency software wallets.
They are similar to how the bank account gives you access to savings and lending products. Software wallets frequently also allow users to purchase, swap, lend, and earn cryptocurrency.
The software application has a straightforward user interface, and only the person with his private keys may access it. Software wallets are a sort of digital wallet that may store all of your data and transactions on a mobile device.
If you misplace your wallet's private keys, getting access to online wallets is not too difficult to do. Your valuables are kept secure from security breaches thanks to the two-step verification process and all the secret keys.
Software Wallets vs Exchange Wallets
Exchange Wallets are a sub-classification of Software Wallets but are more vulnerable to getting hacked.
In simple terms, Exchange Wallets are the wallets that you see on all the Exchanges like Binance, Kucoin, etc. However, over time Exchanges have started using a combination of both Software and Hardware Wallets that gives you great security to investors' funds.
Examples of Safe Exchange Wallets are:
The blockchain's software offers the highest level of protection for user data and privacy.
The majority of exchanges provide free software wallet use, and you can choose between a hosted wallet and a self-custody wallet.
Crypto users can transfer, receive, and store digital assets and currencies using software crypto wallets. A user is effectively creating an account for a cryptocurrency wallet of the chosen coin/cryptocurrency once he chooses a crypto platform or exchange to retain transactions over the crypto market.
Examples of Software Wallets other than Exchange Wallets:
2. Security Features: Hardware Wallets Vs Software Wallets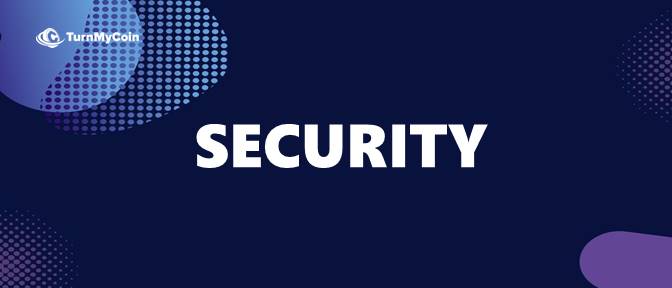 When we talk about digital assets, we speak about assets that a vulnerable to online attacks. Historically, there are a number of instances wherein investors have suffered huge losses because their assets have been stolen.
The cruel fact about Cryptocurrencies is that there is no one who would even listen to your requests if your accounts have been hacked. Even if there is a recourse, it will take thorough efforts to retrieve your funds.
Amid all of this, high-security Cryptocurrency wallets turn out to be very effective. A rule of thumb is that Hardware Wallets like Trezor, Ledger, Keepkey are more secured than Software wallets because the Private keys are stored in the device itself.
Normally you will find a physical key on each hardware wallet which is used to complete a transaction. This key adds a layer of security to your assets.
Your Private key is required to enter into a transaction and since it is offline in your hardware wallet, it becomes difficult for it to be hacked.
On the contrary, Software wallets like Metamask & TrustWallet are also safe as the private key is not shared but if we compare Hardware & Software wallets head to head for security then Hardware Wallets are certainly placed at a better podium.
3. Ease of Use: Hardware Wallets Vs Software Wallets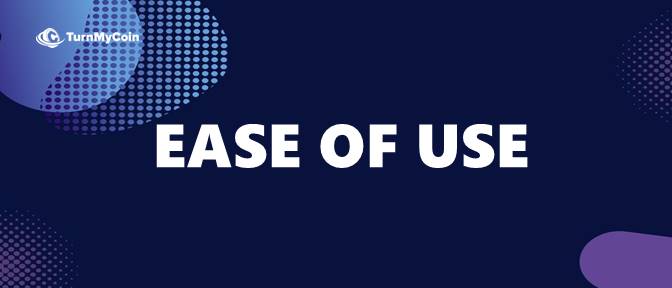 Another important factor that governs your ability to choose your wallet is Ease of Use. The device or application should not be so difficult to configure that a new investor finds it difficult to comprehend the installation and usage process.
In this regard, Software wallets are fairly easy to use. In a nutshell, anyone who is well versed with basic computer commands can easily operate a Software Wallet without much help.
Hardware Wallets pose a little challenge when it comes to operating and configuring them with your laptops or other devices. However, with a bit of guidance, anyone can learn to use Hardware cryptocurrency Wallets too.
4. Supported Currencies: Hardware Wallets Vs Software Wallets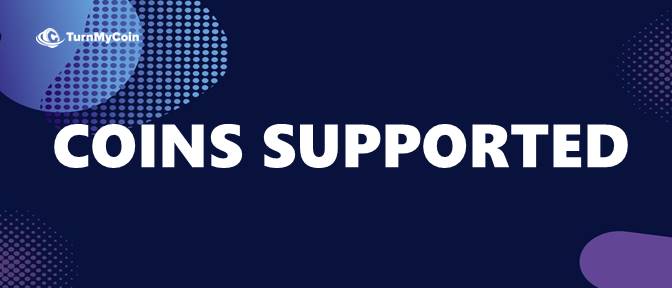 An investor should look for a wallet that can support the maximum number of currencies. Though you will not be able to buy so many currencies, however, it is better to have it and not use rather than not have it at all.
This factor in my opinion may not be very important but for cryptocurrency traders, it certainly is unavoidable.
Hardware Wallets like Trezor supports these coins, Ledger supports these.
In contrast to this, Software wallets support a lot more as they are all application based.
Metamask can support most of the tokens on the Ethereum blockchain. You can further configure it to add Binance Smart Chain, Polygon Network, Velas Blockchain, and so on (Solana is not supported by Metamask at present, investors can explore Phantom for Solana-based tokens). The same is true for TrustWallet as well.
5. Backup and Restore Features: Hardware Wallets Vs Software Wallets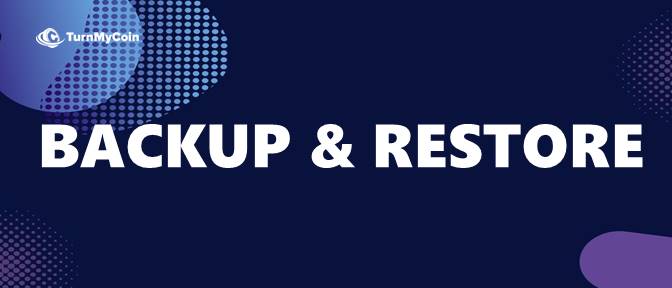 The backup and restore functionality for both Software and Hardware wallets are similar. Not much difference over here as both require you to enter your passphrase to get access to your account.
I will call it a tie between Hardware and Software wallets on this criteria.
6. Price and Cost: Hardware Wallets Vs Software Wallets
This is where there is a contrasting difference, the price point. Most of the Software Wallets are Free to use even when it comes to Exchange wallets. But there are commission fees that you have to pay when you transact.
For example, if you use Binance Wallet you will have to shed 0.01% fees from your account for making a purchase or sale.
On the other hand, Hardware Wallets are physical devices that come at a comparably high cost. entry level Trezor i.e. Trezor Model One costs you around $72 and entry-level Ledger Nano S Plus costs you around $59
7. Portability: Hardware Wallets Vs Software Wallets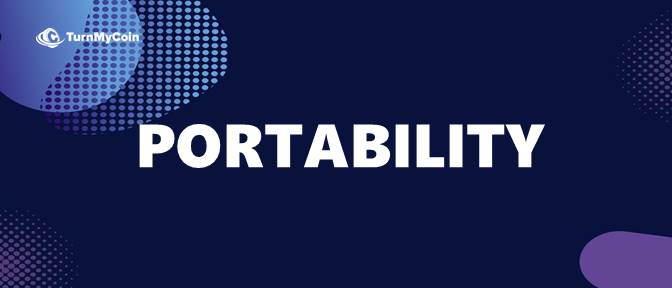 Software devices do not need a separate device for you to work on. Your laptop or mobile phone is enough to use as a Software Wallet.
On the contrary, a Hardware Wallet as you know is a physical device and occupies space. Hardware Wallet Models like Ledger Nano S Plus are small like a pen drive and are portable enough.
Bottom Line: Software Wallets Vs Hardware Wallets
It is not easy to choose between Software Wallets Vs Hardware Wallets. Where Hardware wallets offer more Security, Software wallets are easy to use and mostly free to use.
Deciding upon one is dependent upon your requirement. If you are a trader you would prefer software wallets, most specifically exchange wallets like Kucoin, Huobi, and Binance. However, if you are a long-term investor you would prefer a Hardware Wallet like Ledger or Trezor.
Also, the quantum of your investment can help you decide the kind of wallet. If you are heavily invested in Cryptocurrencies a Hardware wallet should be your obvious choice.