Introduction
CoinSmart is a Toronto-based cryptocurrency exchange that caters to cryptocurrency users worldwide. Founded in 2018 by Justin Hartzman and Jeremy Koven when they struggled to fund and get verified on other exchanges. They wanted to provide a reliable business that was both beginner-friendly and easy to access for Canadians.
The result was CoinSmart, a crypto exchange that offers quick checkout, a user-friendly interface, bank-grade security, and plenty of funding options in various fiat currencies. They also provide more advanced options for experts and higher volumes. Our CoinSmart review will help you determine if it's right for you.
The Toronto-based cryptocurrency exchange CoinSmart serves customers from all around the world who utilise cryptocurrencies.
The founders want to provide Canadians with a trustworthy exchange that is also simple to use for beginners. The outcome was CoinSmart, a cryptocurrency exchange with quick verification, an intuitive user interface, bank-grade security, and several financing possibilities in various fiat currencies.
For traders with more expertise and bigger volume, they also provide more sophisticated choices. You can decide if CoinSmart is perfect for you with the aid of our CoinSmart Review. It is one of the exchanges from where you can Buy Bitcoin in Canada.
Well, this was just a glimpse of what CoinSmart has in store for all its investors, let's
look at the platform in detail in the following sections:
Fees
Trading Options & Products
Enhanced Security Features
Number of Listed Cryptocurrencies
Ease of Usage
Support
Verification Process
Pros & Cons
1. Fees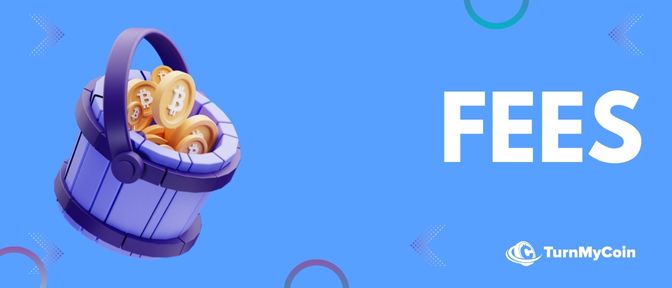 CoinSmart has reasonable fees for fiat deposits and withdrawals and fairly standard crypto withdrawal fees. Their fees align with industry standards but are not a selling point for using the exchange. CoinSmart Review is incomplete without discussing the Fees Structure.
Canadian dollar deposits incur no fees with a wire transfer or exchange, but these options require a minimum deposit of $10,000 and $500, respectively.
If you deposit with an Interac e-Transfer, there is no fee if you deposit $2,000 or more, but there is a 1.5% fee for everything else. The 1.5% fee is standard, and you can also find it on another Canadian exchange, Bitbuy. Credit and debit card financing is the most expensive in terms of cost, with some charges as high as 6%.
Meanwhile, for Canadian dollar withdrawals, there is a 1% fee with a $15 minimum for both wires and wire methods. When withdrawing cryptocurrency, a fixed amount is charged, which varies according to the asset. For example, the withdrawal fee for Bitcoin is 0.0005 BTC, and the withdrawal fee for Cardano is 0.3 ADA.
Other countries will find similar fees. Trading fees on the exchange are 0.2% when trading between Canadian dollars and a crypto asset and 0.4% when trading not involving Bitcoin. For example, trade Litecoin for Ripple.
2. Trading Options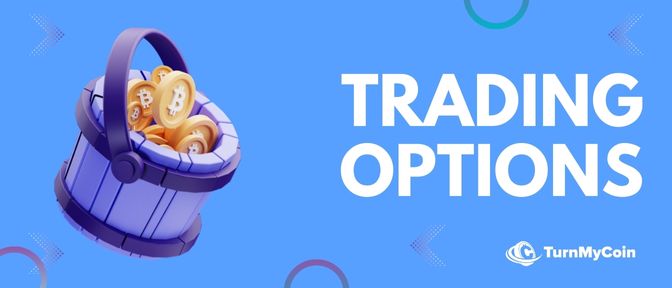 CoinSmart offers users multiple options to invest and trade cryptocurrencies. This is yet another essential part of our CoinSmart Review:
Investors and traders can buy, sell or trade-in five ways:
Advanced trade
Buy/Sell/Trade
Control Panel
OTC
Wallet
2.1 Advanced trade
The "Advanced Trading" page allows traders to trade crypto-fiat pairs.
Go to the Advanced Trade page and select the cryptocurrency you wish to buy or sell from the dropdown menu as shown below.
Select the type of order or limit.
In the case of a limit order, enter the quantity and the limit price or just the quantity, in the case of a market order, then click "Submit now".

2.2.1 Buy/Sell/Trade Page
Visit the Buy/Sell/Trade page and choose your buy, sell, or trade, as outlined below, to buy, sell, or trade cryptocurrency.
Click on the buy icon to buy cryptos with CAD, USD, and EUR.
Select the crypto you want to buy.
Enter how much cryptocurrency you want to purchase.
Click Buy Now.
2.2.2 Sale
To sell crypto for fiat, click the Sell icon.
Choose the cryptocurrency you want to sell for fiat.
Enter the amount you want to sell.
Click "Sell Now".
2.2.3 Trade
In addition to buying and selling cryptocurrencies, users can also trade crypto-to-crypto pairs by clicking on the "Trade" icon.
2.3 Dashboard
For users looking to buy or sell cryptocurrencies, CoinSmart Trade on the Dashboard page offers users an easy way to buy and sell cryptocurrencies. Simply click the Buy or Sell icon under SmartTrade and select the crypto you want to buy or sell.
When buying crypto, you can then select your preferred payment method, either fiat or crypto. Then enter the amount you want to buy and click Next. Check the transaction details and, if correct, click Buy Now.
When selling crypto, select the crypto you want to sell, then select if you wish to receive fiat or crypto. Then enter the amount you want to sell and click Next. Check the details and if they are correct, click Sell Now.
Additionally, users can also purchase crypto using a credit card. Click on the Buy Cryptos with your credit card icon as shown below:
Select the cryptocurrency you want to buy from the drop-down menu by scrolling down.
Enter the amount you want to buy, in crypto or fiat. Then enter the wallet address you want to be credited to and click Next.
CoinSmart currently supports Bitcoin ("BTC"), Bitcoin Cash ("BCH"), Ethereum ("ETH"), Litecoin ("LTC"), Ripple ("XRP") and Stellar (" XLM"). .
Select Credit/Debit Card as the payment method, then click Next.
Enter your credit card information, confirm that you have read and agree to the Terms of Service and Privacy Policy, then click Next.
2.4 OTC
Finally, CoinSmart also offers OTC transactions for businesses and individuals looking to fill larger orders.
To trade OTC, users need to go to the "CS Premium" page and login to get started.
The OTC desk serves clients who wish to complete buy or sell orders of C$25,000 or more.
Key features and benefits of using CS Premium include:
Dedicated account manager.
Reduced fees. Optimal pricing based on order size/volume.
2.5 Wallet
Investors can also buy, sell or trade cryptocurrencies from each individual crypto wallet via the Wallet page.
Simply select the cryptocurrency you wish to buy/sell/exchange, open your wallet and click "Buy", "Sell", or "Exchange".
3. Enhanced Security Features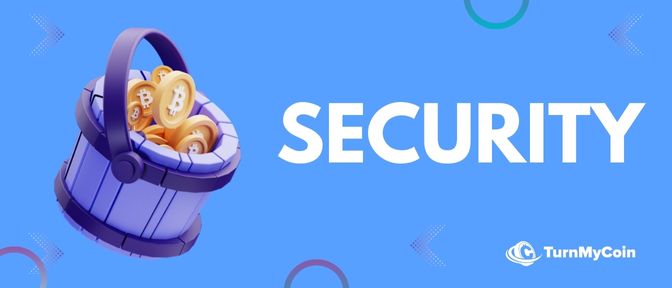 As for CoinSmart's security, first things first: the platform seeks to prevent fraud at all costs by implementing strict user identity verification and weeding out those with fake birthdates. and addresses.
This is possible because CoinSmart shares its user databases with another third-party agency called Equifax. Security features are the most important part of our CoinSmart Review.
Merchants also use a 2FA or two-factor authentication system from the Google Authenticator app and link it to their respective accounts. The 2FA system uses a password that is sent to the registered phone number upon login. To access their account, this password and specific user information must be entered together.
Additionally, the platform also offers access to cold storage digital wallets for every cryptocurrency supported by this platform. With this security feature, users do not want to expose their cryptocurrencies to the risks and uncertainties associated with the internet.
Last but not least, the exchange complies with KYC standards along with anti-money laundering policy. To make trading safer, the platform includes chain analysis software that sorts available wallet addresses into different categories (such as Gambling, Darknet) according to the risks.
4. Supported CryptoCurrencies- CoinSmart Review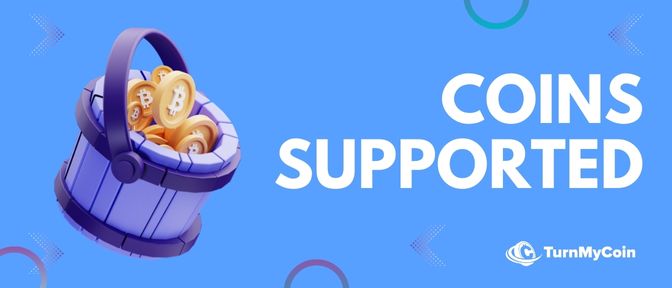 CoinSmart supports 16 significant crypto assets, one of the most influential digital currencies by market cap. CoinSmart Review presents supported cryptocurrencies:-
Supported Cryptocurrencies
Bitcoin (BTC)
Ethereum (ETH)
Bitcoin Cash (BCH)
Litecoin (LTC)
USDC (USDC)
Stellar Lumens (XLM)
Cardano (ADA)
EOS
Dogecoin(DOGE)
Polkadot (DOT)
Shiba Inu (SHIB)
ChainLink (LINK)
Uniswap (UNI)
Solana (SOL)
Polygon (MATIC)
Avalanche (AVAX)
Some of the Supported Countries
Canada
Estonia
France
Germany
Greece
Georgia
India
Hungary
Italy
Ireland
Japan
Jamaica
Singapore
Spain
South Africa
Taiwan
The United Kingdom
5. Ease of Usage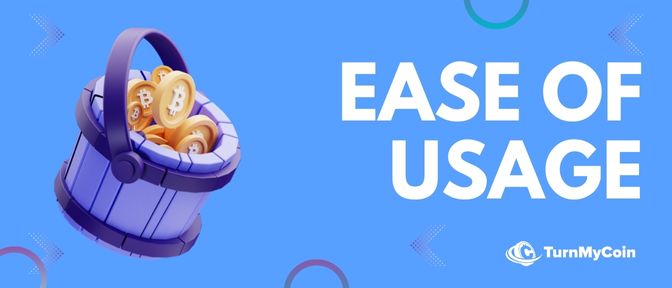 CoinSmart's mission statement has carefully crafted a single, intuitive exchange platform that provides accessibility for all types of traders and experience levels. The interface offers a clean SmartTrade interface for buying or selling cryptocurrencies. The design is simple and a great entry point for those trying out the platform for the first time.
The platform is also suitable for advanced traders as it offers price charts, live positions and market books. Traders can choose from several types of orders to place, including market order options that allow traders to trade at prevailing exchange rates and stop and limit order options.
Regardless of the options users choose, the exchange offers its SmartSupport services to all users, including a 24/7 omnichannel customer support team that can be reached via phone call, live chat or email.
6. Customer Support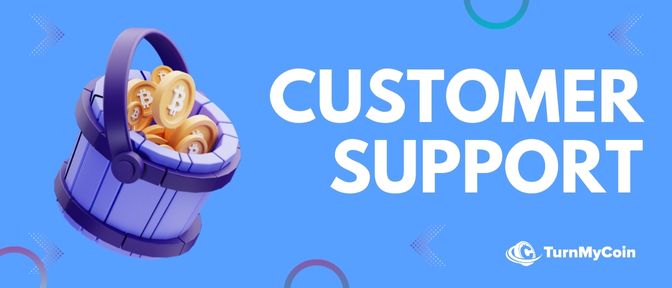 One of the best things about the CoinSmart trading platform is that it is simple to sign up and easy to access. There are several contact options available on the exchange that allow users to reach the team 24/7. Our next step to CoinSmart Review is customer support.
The chat function is always available. Different contact options are almost similar to other cryptocurrency exchanges powered by ZenDesk technology. Users can also call their toll-free number, but this option is available daily between 9:00 am and 6:00 pm EST. Users can also check the FAQ section if none of the options work. This section contains a huge selection of relevant questions, so users can probably solve their problems here.
7. Verification Process
At CoinSmart, we make it easy for you to start trading right away.
We adhere to the Know Your Client (KYC) requirements set forth by the Ontario Securities Commission as we want to ensure our clients are protected from identity theft and fraud.
To speed up the verification process, we offer verification through SumSub, which allows you to verify in minutes. We need your full name, date of birth, postal address, and telephone number to complete this.
First, go to https://crypto.coinsmart.com/register and fill out this form! Here you can also enter any promotional or referral codes. Click the link in your email to verify your email address and register.
Then you have to complete the verification.
Start by entering your phone number and verifying the 5-digit code you receive.
Once your phone number has been verified, you will be asked to upload your ID (passport, driving license, ID card, residence permit)
After completing biometric verification, you will be asked to complete the account suitability questionnaire for your account.
After completing the questionnaire, you are ready to set up your 2FA for your account. After completing 2FA, you can deposit and start trading!
8. Pros and Cons of Coinsmart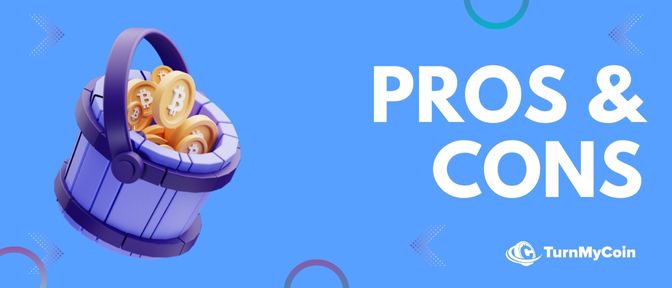 The Pros
Federally Regulated: Coinsmart is registered with the Financial Transactions and Reports Analysis Center of Canada (FINTRAC), which requires the company to comply with Canadian financial regulations.
Instant Verification: Once you've signed up for an account, Equifax verifies your identity almost instantly and you can start trading.
SmartTrade: One-click trade from one coin to another without having to trade Bitcoin or Ethereum first.
Advanced Trades: For experienced traders with limit orders, stop losses and live charts, as well as the ability to place custom orders.
SmartGuarantee: Coinsmart guarantees that the money will be in your account within a certain period of time and if not, Coinsmart will refund the deposit fee to your account. CS Premium: Over-The-Counter (OTC) customized services with competitive rates for organizations or individuals looking to fulfill large orders.
The Cons
16 cryptocurrencies are available on the exchange, which is a small selection for sophisticated investors but not a problem for newcomers.
Delayed deposit times: It may take up to three business days to deposit money into a Wealthsimple account from an external bank account.
User Restrictions: At the moment, Coinsmart is only available to residents of Canada and Europe.
Fiat Withdrawals: Processing time for withdrawals of fiat money ranges from one to five days.
Conclusion
As a conclusion to this CoinSmart review, it is fair to say that this platform is among the simplest and most popular ones accessible in Canada and other countries.
Both experienced and new bitcoin investors can use it. It is one of the finest cryptocurrency exchange platforms since it provides a variety of alternatives for buying, selling, trading, depositing, and withdrawing cryptocurrency using various payment methods, including Interac e-transfer, debit cards, and credit cards.
We did find a limitation as far as the small number of coins listed on the exchange is concerned.
However, overall these factors combine to make the platform very competitive, with an open fee structure and special security measures.