Introduction
Due to the rapid increase in trading from investors worldwide, cryptocurrencies now have a significant market value. Cryptocurrencies are gradually getting accepted as a mode of sending & receiving payments. Sometime back VISA partnered with FTX for customers who want to shop using Cryptocurrencies.
Now, with the help of CoinPayments, users may securely send, receive, and keep their cryptocurrency holdings without having to pay additional costs. Important details, such as CoinPayment's features, CoinPayments fees, how to use CoinPayments, etc., have been covered in this CoinPayments Review.
1. CoinPayments Review: What is CoinPayments?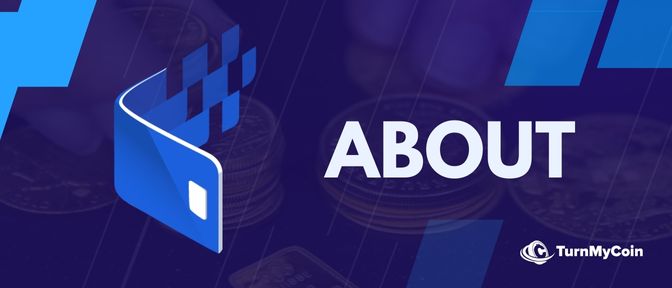 A bitcoin payment platform and online wallet, CoinPayments Inc. was established in 2013 and is centered in Vancouver. Users may conveniently facilitate operations using prominent cryptocurrencies like Bitcoin, Ethereum, Litecoin, and more than 1900 other cryptocurrencies thanks to Coinpayments.
By offering quick, secure, and simple-to-integrate options for businesses to accept bitcoin payments, the platform has grown to become a market leader since its establishment.
These include premium e-commerce shopping cart plugins, payment buttons, tailored APIs, virtual cryptocurrency wallets, PoS interfaces, and myriad other business tools.
Integration with existing E-Commerce applications
The integration between CoinPayments and nearly every major e-commerce platform, including:
Magento,
Prestashop,
Shopify,
WooCommerce,
Opencart, and many others, is something the company takes great pride in.

Over 70,000 merchants in more than 200 countries have used the platform to process more than US$10 billion in cryptocurrency payments so far.

CoinPayments is one of the most comprehensive bitcoin payment platforms in the world as a result of its millions of active users. It positions itself as one of the cheapest available methods of payment in the cryptocurrency market by charging a flat cost of just 0.5 percent.
To put the entire explanation about CoinPayments in a summary, here are a few points you need to consider.
Established in 2013, CoinPayments is a full online wallet and payment solution for digital assets.
Leading e-commerce platforms all through the world are connected by CoinPayments.
Hosts trying to cut technological features like APIs, $PayByName, and shopping cart plugins for point-of-sale systems.
Includes more than 2300 coins that it supports, including popular ones like Bitcoin, Litecoin, and Ethereum.
Supports Fiat currency settlements for clients residing in the US or the UK.
Supports mobile programs that work on both iOS and Android devices.
Charges a flat cost of 0.5 percent for all business transactions and an extra service fee for using specific wallet services.
Security breaches were out in 2017, but the team resolved the situation within six months by returning the users' stolen Ripple money.
2. What Are The Features Of CoinPayments?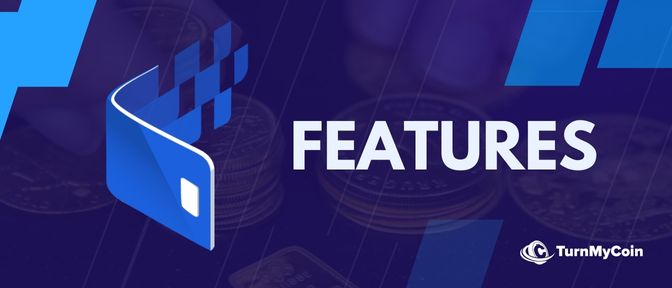 The user-friendly services that CoinPayments offer to you include:
2.1 Multi-Coin Wallet
Users have access to a wide selection of coins thanks to CoinPayments' support for over 2300 altcoins & tokens
2.2 Auto Coin Conversions
This feature, which is there by default in the CoinPayments wallet, enables users to instantly convert currencies to different denominations, saving them a great deal of time.
2.3 PoS (Point of Sale)
Due to the absence of PoS features in the majority of other cryptocurrency wallets, the CoinPayments platform's Point of Sale feature could support offline stores and accept in-person payments.
2.4 GAP600 Instant Confirmations
Another slashing functionality given by the CoinPayments platform enables quicker payment confirmations than any other traditional payment method.
2.5 Shopping Cart Plug-Ins
CoinPayments offers a shopping cart plugin function that can link them with the client's current website; as a result, the client need not uninstall their current plugin to install the CoinPayments plug-in.
2.6 $PayByName Purchases
Purchases made with $PayByName are feasible because of yet another sophisticated feature of the wallet that lets users create custom usernames and carry out transactions with those names.
The retailers can also accept the cryptocurrency using these special usernames after each trade. Without having to copy and paste wallet addresses, users can make and receive payments.
2.7 Fiat Settlements
For merchants residing in the US or the UK, CoinPayments facilitates fiat settlement. Users can therefore make a connection between those settlements to their bank accounts.
2.8 Vault Service
As the name suggests, this functionality enables customers to safely hold their coins in a cold wallet for a particular timeframe before using them.
2.9 AirDrops
AirDropped coins can be paid using the CoinPayments wallet. When users claim the airdropped coins to their offline wallets, it can be troublesome because they are not credited to the wallet but rather to the user's account.
2.10 ICO
CoinPayments occasionally acts as an ICO hosting platform that enables consumers to transact with impending ICOs, such as Escrow.
3. What are the Pros and Cons of CoinPayments?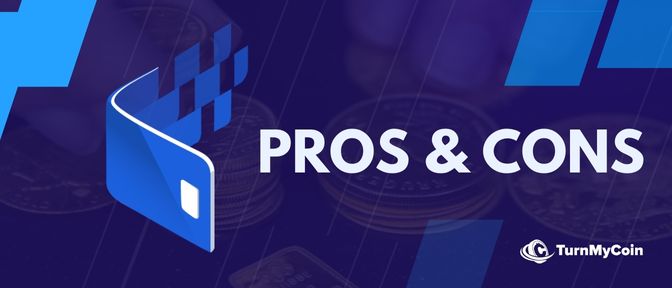 In the CoinPayments Review, it is necessary to learn about the pros and cons of the system.
Pros
It is quite simple to use.
Can support a variety of altcoins.
Gives vault services that provide an additional level of security.
In most cases, an online wallet supports a mobile app or mobile version of the wallet.
It has a flat fee structure.
Cons
The only cons about CoinPayments for me are that it had security breaches in the year 2017. The company now runs a bug bounty program for people who can find and report a bug to the company.
4. How To Start Your Journey With CoinPayments?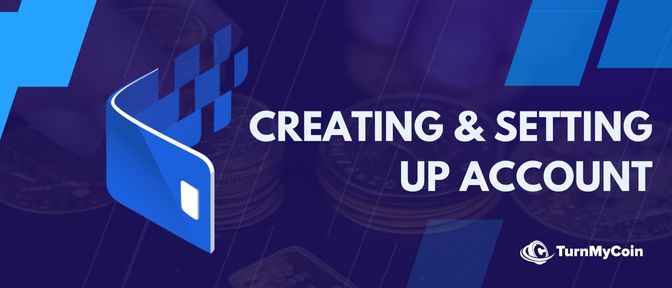 The following efforts must happen to attempt using CoinPayments:-
4.1 Creating an Account
On CoinPayments, creating an account is a rather straightforward task.
You will see a SignUp button in the top right-hand corner. It will take them to a page with a form that offers two choices: Personal Account and Business Account.
After picking one of the two, a form with certain required fields will pop up for the user to fill out. After creating their wallet accounts, users must confirm their email addresses by clicking the activation link supplied to the email address they used to create their wallet accounts.
4.2 Configuring the Merchant Account
Users may quickly access their bitcoin wallet by entering their sign-in credentials after verifying their email address. Their Merchant ID, IPN, and other crucial information must now be configured. For this, users must do the following actions: –
Go through the Account tab and tap on Account Settings.
The Merchant ID that has to be saved or copied for future usage can be found under the "BASIC SETTINGS" tab.
Put your full name, email address, and the URL that consumers may see publicly to send payments in the "PUBLIC INFO" tab.
Change the two-factor authentication (2FA) mechanism from email to Google Authenticator or any other handy alternatives on the "LOGIN & SECURITY" page.
User needs to enter their IPN Secret code, which is a random string of characters, on the "MERCHANT SETTINGS" page. For later use, save or copy the IPN Secret code. Select the notification emails that one wants to receive while also picking the base currency.
4.3 Start Accepting Cryptos
Now that the user has set the Coin settings, they must decide which cryptocurrency coins they want to accept as payment:
Then, select COIN ACCEPTANCE SETTINGS from the ACCOUNT tab.
Check the box next to each coin you want to accept as payment, then click "Update Coin Preferences" to make your selection.
These are the essential configurations one must make to start receiving cryptocurrency payments (incoming payments) in their wallet. Leave the other choices, such as payment forwarding, cryptocurrency conversion, and fiat settlement, for later use.
5. Setting Up and Using the Wallet
The CoinPayments app is readily available for free download from the Apple Store or Google Play Store. Select your favorite cryptocurrencies after logging into your CoinPayments account. Then choose either Send or Withdraw by clicking one of the two buttons.
To send cryptocurrency to any wallet address, a user must paste the public address, choose how many cryptocurrencies coins to send, and then click the "Confirm" tab. Before clicking the "Confirm" button to withdraw cryptocurrency, users must first choose one of the accepted payment methods and the exact withdrawal amount. On the platform, they do not charge you for withdrawal.
6. What Are The CoinPayments Fees?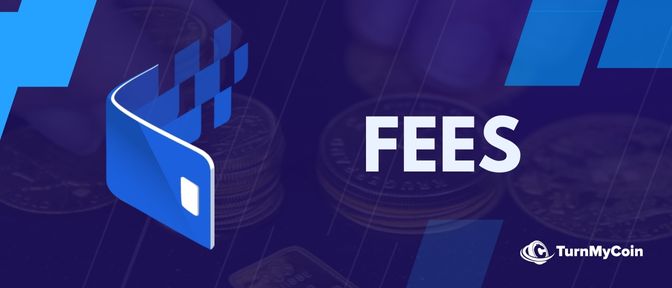 One of the most inexpensive wallet service providers worldwide, CoinPayments charges a fixed transaction cost of 0.50 percent for handling cryptocurrency transactions, according to the many wallet reviews that are currently available.
In addition to the transaction costs, the platform also assesses a service fee to users who utilize the various wallet services, the amount of which is set by the transaction fees and the particular crypto coins in question.
However, users who desire to exchange crypto coins on the site, such as BTC for LTC, will pay conversion partner fees in addition to the coin transaction fee
7. What Are The Currencies CoinPayments Supports?
CoinPayments supports over 2300 coins & tokens to ensure you receive payments including:
Bitcoin (BTC),
Litecoin (LTC),
Bitcoin Cash (BCH),
Velas (VLS),
Empress Gold (AEG)
Binance Coin (BNB)
DogeCoin (DOGE)
Ethereum (Ether)
QTUM(QTUM)
Ravencoin(RVN)
Solana (SOL)
TRON (TRX)
Monero (XMR)
ZCash (ZEC)
You can view the complete list here.>>
8. Coinpayments Review: The Customer Support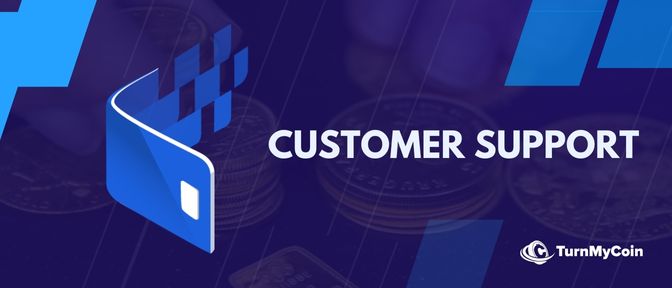 The CoinPayments customer care service is very effective and timely in providing ready answers to any customer questions. Raising a ticket is the only way to convey any support-related issues, and a response is given within 24 hours.
Users who want to open a ticket must go to the help wizard, where they will receive a support code (which is only good for one hour) and a link to open one on FreshDesk.
The users use the support code given on the wizard to create a support ticket. By filling out a form with the user's name, email address, subject, and message, the customer support team can also get the contact (not for service-related concerns).
You can also get customer support through different social media platforms such as Twitter, Telegram, Facebook, etc.
The Verdict
If the infamous Ripple hack from 2017 can be put aside, CoinPayments seems like an incredible wallet and cryptocurrency payment solution with lots of appealing features.
The introduction of a bug bounty program is another step that the company has taken to ensure that bugs can be removed from the system.
By making additional improvements to its key features and products, the company's staff is enthusiastic to create a multi-functional and secure platform.
Furthermore, it can be hard to find a cryptocurrency payment solution that supports over 2300 alt coins & tokens; CoinPayments is one such wallet.
Consequently, there are no grounds for disliking the platform. According to the CoinPayments review, it will serve your needs if you're looking for the ability to deliver a better crypto wallet.
Summarizing everything about the wallet is below in the table.
| | |
| --- | --- |
| Official Website | Goto CoinPayments >> |
| Wallet name | CoinPayments Wallet |
| Type of Wallet | Hot Wallet |
| Coins Accepted | 2300+ |
| Native Token | None |
| Linked Exchange | Yes |
| Supported Hardware Wallet | No |
| Supported Countries | 175+ |
| Languages | 10+ |
| Charges | Charges TX/Withdrawal Fees |
| Mobile App | Yes |
| Cloud Storage | No |
| Cold Storage | No |
| Customer Support | FAQs & Support Wizard |
CoinPayments Review: Summary table depicting various parameters for the conclusion