Introduction
Started in 2013 by Konstantin Gladych, the exchange officially allowed trading in 2015. Thep platform boast 2 Million monthly user traffic and has over 80 employees at 3 offices across the globe.
Changelly has been marketed as one instant crypto buying platform along with advanced features in its pro iteration. Its Pro version has features that are loved by advanced traders.
While completing this Changelly review I have considered the following points for proper understanding:
Fee structure
Platform Security
Trading Options
User Friendliness
Support
User Verification Process
Pros & Cons
Well, let's get into the Changelly review in more detail !
Fee structure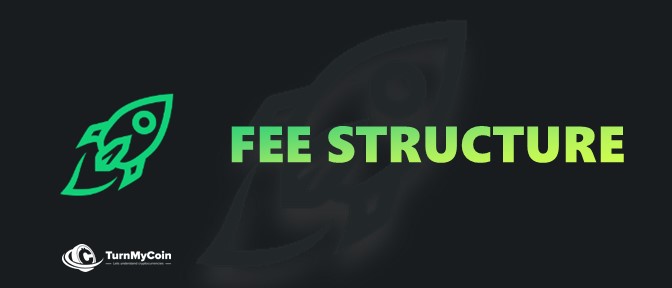 There are two different variations of Changelly on offer:
These have been prepared specifically to cater to different types of users.

Basic Changelly
Changelly is a basic cryptocurrency platform designed for buying/selling and exchanging cryptocurrencies. Changelly offers you to choose from over 170 cryptocurrencies to buy and sell at the exchange.
It gives you an option to choose between floating fee and fixed fee to exchange your cryptocurrencies. The reason behind providing these two fee mechanisms is that the crypto market is highly volatile, and coin value goes up & down.
Floating rate: The floating exchange rate changes when a transaction is under processing. Therefore, you have to pay a 0.25% fee, plus the Network fees at the time of processing.
Fixed-rate: You should opt for the fixed-rate when you know how much the whole transaction is going to cost you in one go. The Fixed rate gets renewed every 30 seconds. In most cases the fees charged will be exactly what the system displays.
Changelly Pro
On the other side, Changelly Pro is the trading platform for everyone who wants to get into professional crypto trading.
In Changelly pro, there are 126 cryptocurrencies on offer, along with a Maker and Taker fee of 0.10% (for starting level i.e. Level 1), and a withdrawal fee of 0.0004 BTC, 0.25 XRP for Ripple, 0.003 BTC for Ethereum, 4 USDT for Tether.
| | | | |
| --- | --- | --- | --- |
| Level | 30-days Trading Volume (BTC) | Taker Fee | Maker Fee |
| 1 | ≥ 0 BTC | 0.1% | 0.1% |
| 2 | ≥ 5 BTC | 0.1% | 0.09% |
| 3 | ≥ 10 BTC | 0.09% | 0.08% |
| 4 | ≥ 50 BTC | 0.085% | 0.075% |
| 5 | ≥ 250 BTC | 0.08% | 0.07% |
| 6 | ≥ 500 BTC | 0.08% | 0.06% |
| 7 | ≥ 1,000 BTC | 0.06% | 0.04% |
| 8 | ≥ 5,000 BTC | 0.06% | 0.03% |
| 9 | ≥ 10,000 BTC | 0.06% | 0.02% |
| 10 | ≥ 20,000 BTC | 0.05% | 0.01% |
| 11 | ≥ 50,000 BTC | 0.04% | 0% |
| 12 | ≥ 100,000 BTC | 0.03% | 0% |
Table depicting Fees charged at Changelly Pro.
Platform Security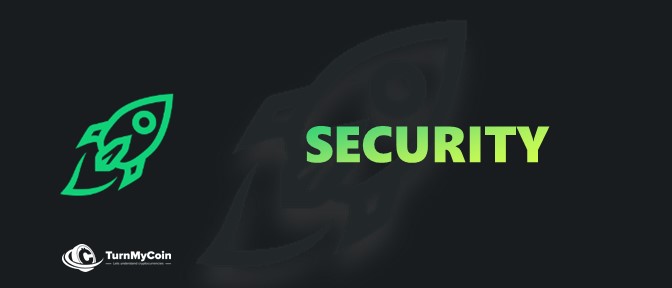 The next parameter for our Changelly Review is Security. As the crypto market is getting popular every day and the potential risk to investors is also increasing. Scammers and cybercriminals are waiting for opportunities to get away with the investor's money.
Changelly has been quite vocal & upfront with their response to this! Therefore, the following security measure is implemented in place by Changelly at Client's End:
Changelly strongly encourages all its users to implement the following security measures in place while trading.
You can use your wallet like Metamask, Trezor or Ledger to store your cryptocurrency instead of the storing it at the exchange. It is always safe to store your crypto asset with you (in your wallet whether hardware or software wallet) instead of storing it at the Exchange.
Trading Options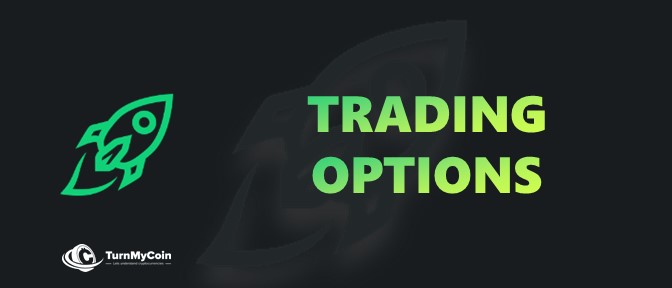 As explained Changelly had two different iterations:
Changelly
Changelly pro
It is a crypto buying/selling platform for all users. There's a big list of cryptocurrencies, and here's a quick overview of currencies that you can buy:
Ethereum
Monero
Zcash
Dash
Litecoin
Bytecoin
QuazarCoin
Fantomcoin
Dashcoin
NuBits
Ripple
Radium
MaidSafeCoin
Factom
Synero
Ethereum Classic
NEM
Steem
Stratis
Ardor
Navcoin
Tether
Golem
Bitcoin Cash
Bitcoin Gold
DigiByte
EOS
Expanse
GameCredits
Lisk
Gulden
Next
PotCoin
Power Ledger
Syscoin
DigitalNote
Verge
You can buy/sell any cryptocurrency using Changelly. However, if you want to start trading in cryptocurrencies, then you should use Changelly Pro as the fees of Changelly Pro is lower.
Changelly Pro features an intuitive trading terminal with live charts running 24X7. The pro version offers margin trading along with futures contracts for advanced traders. This is at par with all other exchange platforms in the crypto space.
Changelly allows its Pro users to enter into a variety of advanced transactions. You can do Spot Trading, Margin Trading and Futures Trading at Changelly. It is quite a featured packed exchange.
There are exhaustive Spot orders that you can place on the exchange:
Market Orders
Limit Orders where you can limit your trade based upon the following parameters:
– Good Till Cancelled,
– Immediate or Cancel,
– Fill or Kill,
– Day Order,
– Good Till-Time/Date
Scaled Orders
User-Friendliness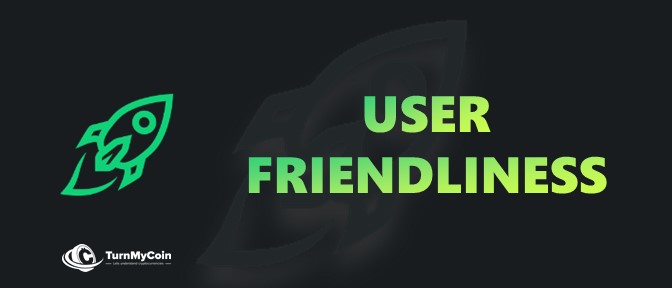 Changelly has a very simple and effective user interface. Apart from the PC Web version, you can use the exchange on Phone (Android & iPhone).
With different iterations namely, Changelly & Changelly Pro the objective of the exchange is quite clear. It wants to keep a simple interface for new investors and full fledged interface for Pro investors.
Changelly is an instant crypto exchange to buy/sell cryptocurrencies with an option to choose between a floating/fixed fee rate based on your choice for naive investors.
For all advanced trading, there is Changelly pro there is an intuitive 24X7 running terminal. There is support for multiple currencies without the need to manage additional wallets.
Also, there is a complete blog section "Crash Course" and a help centre to understand everything about trading in cryptocurrencies.
Support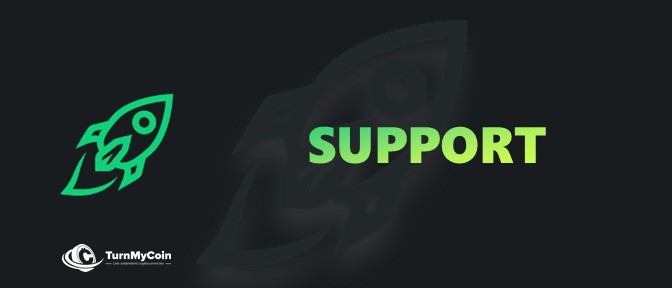 Both Changelly and Changelly pro provide support to their customers via chat & email. There's a complete knowledge base for investors to search and go through everything.
On the support page, you can submit a ticket directly to the support section and get a response back in 24 hours. The support is quite responsive and they take up investor queries and put everything to resolve them in the minimum time possible.
They have active Facebook, Twitter and Telegram Channels to update investors. Further, the YouTube channel has explanatory content about using the platform effectively.
User Verification Process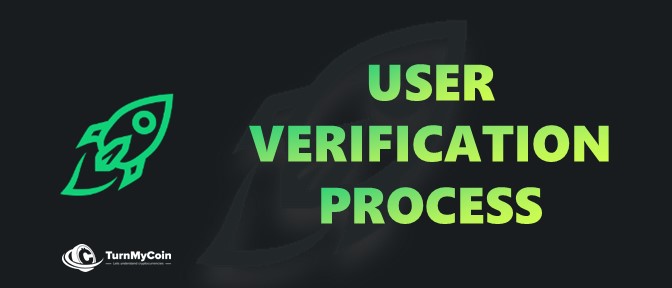 Changelly applies to AML/KYC procedure with crypto assets income. It is evaluated & determined by its automatic risk prevention system as suspicious.
In case an entry is determined as suspicious, then an email is sent to the user regarding the same.
The AML/KYC process includes confirming the identity with the following documents:
A high-quality photograph of your government id.
Your image holding your government id.
Proof of source of income such as bank statement, crypto seller receipt, and a screenshot of the exchange trading platform.
You can initiate the KYC process from the My Profile section in your Changelly account.
When you want to verify for Changelly pro, then you need to provide proof of residence as well. The proof of address can be a bank credit card statement, bank statement, utility bill, etc.
Also, there are different levels of verification for a Changelly pro account i.e., starter, trader, and Pro. There are different benefits associated with every level of verification. Once you are verified then you are given a starter status (limit of trade <1 BTC/per day). If you want to trade more than that, you can upgrade your verification level.
All your information is protected against the GDPR law, and everything is kept between you and Changelly.
In case there is any reasonable doubt by the user, or it is wrong or outdated; Changelly will send you a notice to demand corrections or terminate all services.
Pros & Cons of Changelly
While doing this changelly review, we prepared the list of pros and cons of Changelly to make things easier for you:
Pros of using Changelly
Changelly has a simple & easy to understand user interface that is ideal for all experienced as well as new traders. It is two iterations Changelly (for beginners) and Changelly Pro (for experts)
Changelly's fee is relatively lower than many other cryptocurrency exchange platforms i.e. around 0.25%. Also, the fixed and floating fee allows the investor to choose as per their transaction.
There are 170 cryptocurrencies supported on the Changelly platform. Also, there are multiple payment options such as debit/credit cards and other cryptocurrencies as well.
Cons of using Changelly
Computing the final fee in the floating exchange fee can be challenging for beginners. There are other exchange platforms such as Binance/Coinbase that offer better transaction rates.
Not available for users living from the USA.
Changelly is not suitable for fiat traders.
Final verdict
Changelly is quite an efficient platform for both Novice and Advanced users. The security on the platform is good and User Interface lives upto the expectations.
You can link your Wallet with the exchange for storing your cryptocurrency. This seems like a safer option than storing your currency at cryptocurrency exchange which are vulnerable to thefts.
It has listed a huge number of coins and also gives users the ability to choose between Floating & Fixed Fees.
However, I have a concern with the Fees and the calculation of the Floating fees on the Exchange.
The Fees charged by Changelly is higher than some of the more famous exchanges like OKX, Binance, Bitfinex etc. Further, the floating fees is dependent upon the network congestion. Keeping in view that most of the transactions take place when an opportunity is there it seems like an inconvenient option to attach fees to network congestion.
Fixed fees is a more practical option. However, you can compare the same with Floating Fees while entering a transaction.
Frequently Asked Questions – Changelly
What is the difference between Changelly & Changelly pro?
Changelly is an instant crypto buying/selling platform and is normally preferred by new investors. On the other side, Changelly pro is an advanced crypto trading platform designed for professional traders.
What is the difference between fixed & floating fees?
The crypto market is highly volatile, therefore the final amount that you receive in case of floating fees might differ from the expected. On the contrary, the fixed fee rate is displayed to the user while initiating the exchange. Due to the highly volatile nature of the crypto market, fixed rates can be risky for the exchange but safer for the investor.
Which fee structure should I choose: Fixed vs floating fee rate?
From a trader's point of view, you should opt for the fixed fee rate because the total fee is displayed at the beginning. On the flip side, the floating fee might create a difference between the expected earning & the final amount received.
How long does Changelly take to process a transaction?
Usually, Changelly takes between 5 to 30 minutes to process a transaction. However, if there is a big amount involved (above 1 BTC), then it might take more time. In the end, it all depends on the transaction amount & blockchain capacity.
How long does the user verification take on Changelly?
Usually, it takes about 5 minutes to 2 days to verify your identity. You are required to attach documents and your photo to conclude the verification process. The documents required remain the same as already discussed however there may be additional country-specific documents that the exchange may require.