Introduction
One of the most well-known and prominent cryptocurrency exchanges in the world is BitYard. More than 150 countries can use BitYard's simple, quick, and secure bitcoin asset trading services thanks to its Singapore headquarters.
BitYard Broker is governed by the American Money Services Businesses, the Singaporean Accounting and Corporate Regulatory Authority (ACRA), and the MTR of Estonia for the European Union. Additionally active in Southeast Asia, BitYard serves the government-backed blockchain technology market for digital assets.
Want to know more? Continue reading this BitYard review to find out more specific information about the exchange platform.
In 2019, BitYard was founded in Singapore by Asia's Technology Capital. According to many BitYard evaluations, BitYard has a reputation for being a globally recognised exchange for crypto contracts with a "complicated contracts simple transaction" business strategy.
It aims to make the complex trading experience for its clients simpler by offering a variety of trading tools for their use.
BitYard's brand slogan is "BitYard = Simple," and their company philosophy is "BitYard is best for novices." Additionally, this exchange provides a user-friendly interface, making it simple for traders to access the platform. It also offers competitive trading fees to its clients.
Well, this was just a glimpse of what this Bityard review has in store for all its investors, let's look at the platform in detail in the following sections:
1. Bityard Fees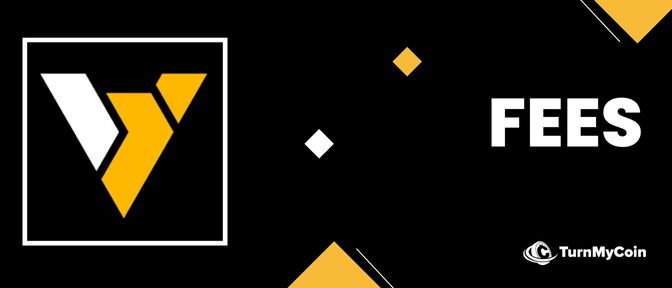 When a trade position is opened, BitYard offers one-time transaction fees ranging from 0.075% to 0.05%. In addition, if their particular requirements are satisfied, the award will be reduced by an additional 10%.
Because there is no need for an order book and the platform gives its traders much-needed liquidity, if the traders are used to the traditional cryptocurrency exchanges where maker and taker fees are levied, these are not imposed by the platform.
You can get a loan from the exchange if you want to continue trading on margin and using leverage. The dealers must also pay an overnight charge. While there are no deposit fees with this broker, withdrawals cost mere 2 USDT.
2. Bityard Trading Options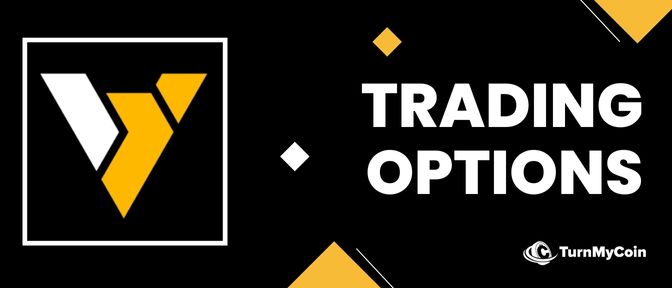 In our Bityard review, we observed the following Trading options on the platform:
1. Crypto Contract Trading by BitYard
2. Advanced Trading Tools
3. Trading Interface
3. Bityard Enhanced Security Features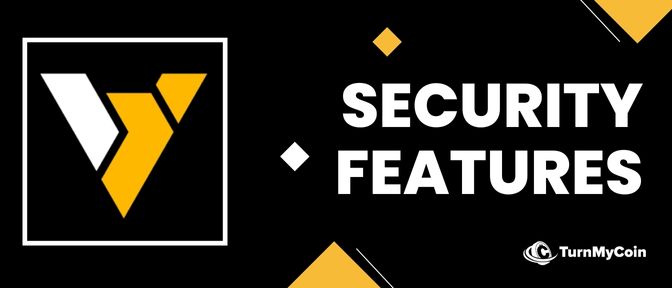 Security is a very important part of an Exchange and we have made sure that we make it a part of this Bityard Review.
BitYard uses SSL technology and provides a top-notch security environment to protect investors' assets and trading platforms. For security reasons, BitYard requires its traders to have a PIN in order to withdraw funds from the BitYard trading platform. Also, the merchant has to enter the PIN every time to withdraw money.
Another important feature is SMS authentication. The user must set SMS authentication. They have to enter the verification code if they want to withdraw funds, reset passwords or make any changes to the security settings of their BitYard account. To set up email verification, the merchant needs to enter the verification code if they want to withdraw funds, reset passwords or make any changes to their account security settings. Users can view access records and enhance security settings and report unauthorized access and hacking.
4. Cryptocurrencies Available on BitYard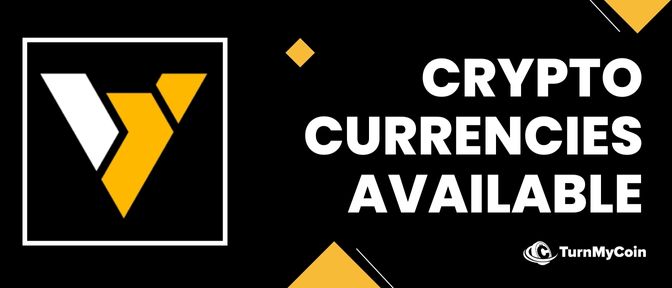 At this time, BitYard supports more than 40 coins. Additionally, they allow deposits in a huge variety of fiat currencies. The availability of the following significant cryptocurrencies on BitYard is shown in the chart below:
| Coin | Available on BitYard |
| --- | --- |
| Bitcoin (BTC) | ✔ |
| Bitcoin (BTC) | ✔ |
| XRP (XRP) | ✔ |
| Cardano (ADA) | X |
| Solana (SOL) | X |
| Dogecoin (DOGE) | ✔ |
| Polkadot (DOT) | ✔ |
| Polygon (MATIC) | ✔ |
| TRON (TRX) | X |
5. Bityard Ease of Usage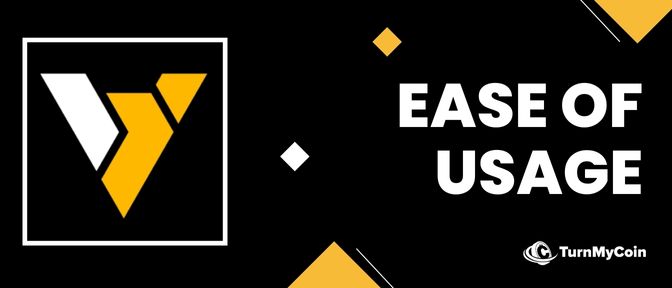 Next on the list of our Bityard Review is Ease of Usage.
You may quickly study and purchase cryptocurrency using your account through the BitYard website. Prices are updated on the website every few seconds. Once you have cryptocurrency in your possession, you may exchange it using the website.
You may use the BitYard bitcoin exchange through their desktop platform, smartphone app, and other platforms in addition to their web one.
6. Bityard Review – Support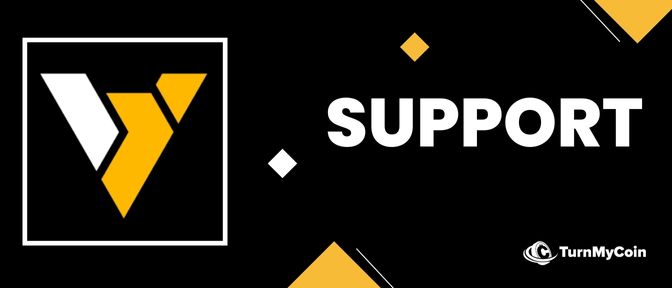 The trader can get in touch with BitYard's specialised customer support team when they have questions or problems.
The BitYard crew may be contacted by the traders by email, telegram, and online assistance. The traders can request to talk with a representative by clicking the support button on the BitYard trading platform, or they can communicate with the robot by utilizing the online support link.
By providing devoted customer service, BitYard provides its clients with around-the-clock online help so that traders may get in touch with them if they run into any issues.
The mobile app can be used if you want to trade while away from your desk and are unable to do so currently. The BitYard platform's app offers great functionality and shares many of the same features as the desktop platform, including technical charts.
The trader has access to one-touch order features and can monitor their positions. Both Android and iOS users can download the BitYard app from the Google Play store and the iTunes store.
Bityard is fairly active on it's Social Media Platforms as well:
7. Bityard Verification Process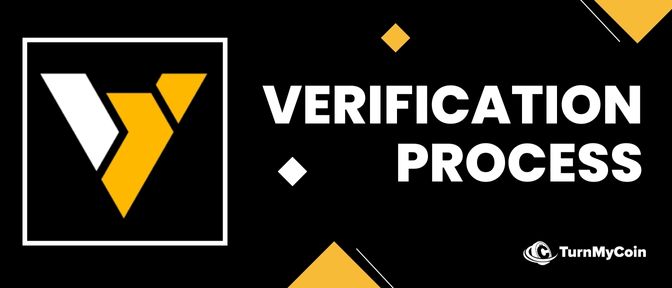 Customer Due Diligence (CDD) is one of the international standards for stopping illegal activity. According to CDD, BitYard implements its own verification procedures within the framework of anti-money laundering standards and Know Your Customer frameworks.
Identity verification
BitYard's identity verification process requires the user to provide BitYard with reliable and independent source documents, data or information (e.g. ID card, bank statement, utility bill). For these purposes, BitYard reserves the right to collect user credentials for AML/KYC policy purposes.
BitYard will take steps to confirm the authenticity of documents and information provided by users. All legal methods of double-checking credentials are used, and BitYard reserves the right to investigate specific users deemed risky or suspicious.
BitYard reserves the right to constantly verify the identity of the user, in particular if his identification data has been changed or if his activity seems suspicious (unusual for the respective user). Moreover, BitYard reserves the right to request current documents from users even if they have passed an identity check in the past.
User credentials are collected, stored, shared and protected in strict accordance with BitYard's privacy policy and related regulations.
Once the user's identity has been verified, BitYard is able to exonerate itself from possible legal liability in a situation where its services are used to conduct illegal activities. 1.2. Card verification
Card Verification
Users intending to use payment cards in relation to the BitYard Services must pass the card verification in accordance with the instructions available on the BitYard Site.
8. Bityard Pros & Cons – Why chose Bityard?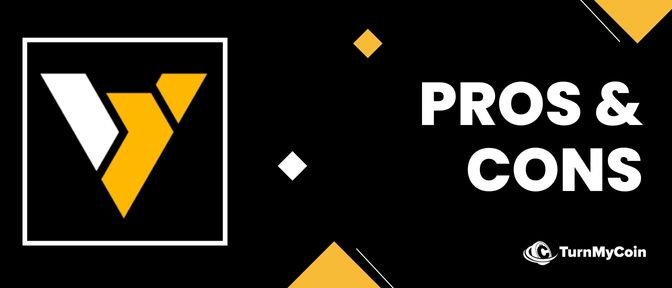 It is of prime importance, to sum up, this Bityard Review with unbiased Pros & Cons of the Exchange.
Pros
Cons
Currently, users can only withdraw USD Tether.
Conclusion – Bityard Review
One of the main benefits of this platform is that traders can place trades with a minimum investment of 5 USDT and a maximum investment of 20,000 USDT, both of which come with the industry-standard interest rate of 0.05%.
The trader should be aware that the potential reward increases with market risk. One of the beneficial features it provides to its clients is leverage, which ranges from 5x to 100x.
BitYard provides its traders with quick, easy, and secure digital contract transaction services.
Recently, it hired Thai boxing champion Buakaw Banchamek to serve as its brand ambassador and promote its offerings. No other cryptocurrency trading platform has a brand ambassador to market its products at present, making it one of the outstanding concepts. Recruiting a branding ambassador is mostly done to draw businesspeople from their own nation and other areas.