Introduction
If you're looking to buy, sell or exchange cryptocurrency online. Bitstamp is one of the most popular exchanges on the market. It was founded in 2011 and has grown into one of the oldest and largest exchanges for trading digital currencies like Bitcoin and Ethereum.
As a Luxembourg-based company, Bitstamp offers its customers a wide range of services, including access to a large selection of coins available for purchase and sale, competitive rates, low fees, 24/7 support. More on it in this Bitstamp Review.
1. What is Bitstamp & its features?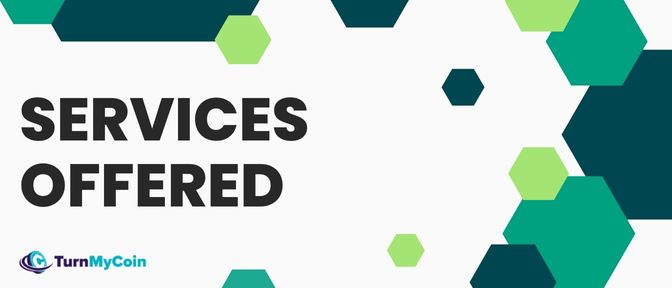 The exchange was founded in 2011 by Nejc Kodrič and Damijan Merlak. The company continues to employ both of them as executives. It was the first bitcoin exchange to be regulated in Europe.
Apart from spot buying & selling of cryptocurrencies, which allows customers to trade bitcoin, Bitcoin Cash, and Litecoin against the euro or US dollar, the exchange also offers margin trading, OTC trading, and a cryptocurrency wallet service called Bitstamp Safe.
It supports countries including the UK, Serbia, Switzerland, Iceland, Norway, Greenland, Hong Kong, Singapore, Taiwan, Australia, New Zealand, South Korea, Argentina, and many others.
The Bitstamp Staking service enables users to earn interest on their holdings in bitcoin and Bitcoin Cash by staking their coins on the exchange.
Exchange OTC service allows users to buy and sell large amounts of cryptocurrency without going through the spot market order book.
The over-the-counter service is available 24 hours a day, seven days a week, and supports fiat currencies such as euros and dollars and cryptocurrencies like bitcoin, Bitcoin Cash and Litecoin.
2. How Bitstamp Works?
Next in the Bitstamp review is its working.

For an absolutely new investor's understanding, the way Bitstamp works is that when a trader buys crypto through Bitstamp, they are not directly purchasing through an exchange. Instead, the trader buys from another person, and Bitstamp facilitates the transaction.
This means that when you buy crypto on Bitstamp, you buy it from another person who has already deposited their crypto into their account with Bitstamp. This deposit is made through an existing bank account or credit card.
Users can deposit funds. By depositing funds into an account, users can trade them for Bitcoin (BTC), Ethereum (ETH), Ripple (XRP), Litecoin (LTC), Stellar (XLM), Bitcoin Cash (BCH), Cardano (ADA), Monero (XMR) and other cryptocurrencies.
3. Fees Structure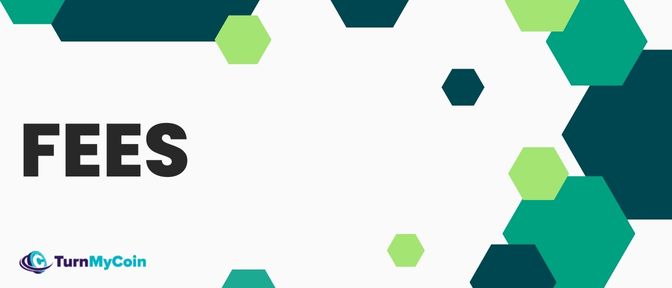 Coming onto the most followed part of the Bitstamp review now, let's take a look at the fee structure. With Bitstamp, you can make deposits and withdrawals with international wire transfers for just 0.05% of the total.
You can also use SEPA, ACH, and ACH withdrawals without paying fees. SEPA withdrawals cost 3 EUR, while ACH withdrawals are free of charge.

When it comes to trading fees, Bitstamp offers a tiered of options based upon your 30-day trading volume.
Most exchanges have tier based fee structure but interestingly, Bitstamp does not charge any maker / taker fee if your total trading volume in the last 30 days is less than $1000. Bitstamp's intention to appeal to new investors is quite evident here.
A snapshot of the complete fee structure is attached below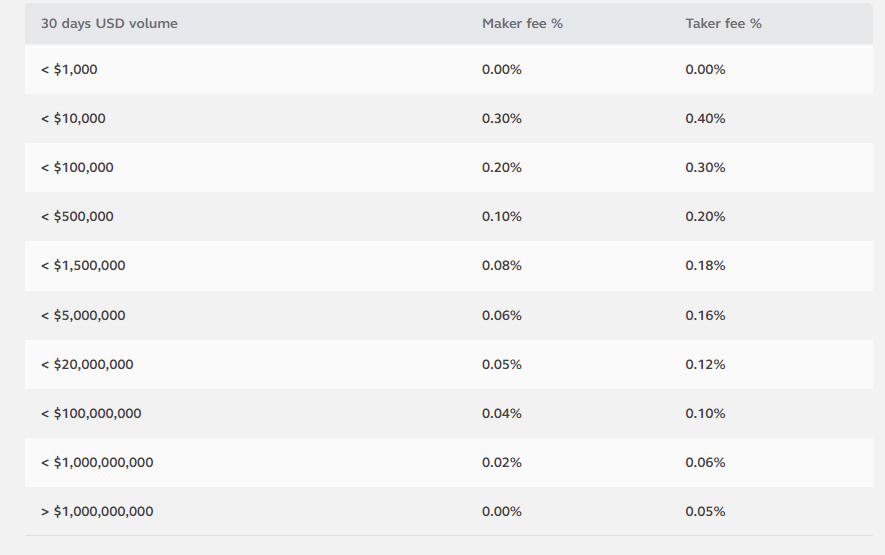 However, be aware that using your credit card to deposit will cost you dearly: all credit and debit card deposits carry a whopping 5% fee. Staking fees for ETH2 and ALGO are 15% of the total rewards earned via the platform's staking nodes.
4. Customer Support and Security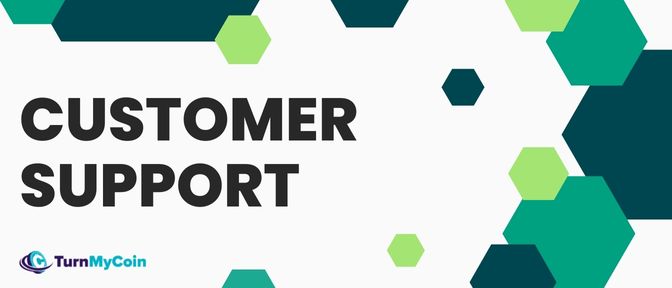 The Bitstamp customer service team is available 24 hours per day, seven days per week, via phone (toll-free) or email. You can also submit your request through the exchange's online ticketing system. The support staff will respond to your request within one business day.
A knowledge base is available online for answers to common questions about Bitstamp's services. Users can also create an account to ask other customers and employees questions directly. Bitstamp takes security very seriously. In our Bitstamp review, we found that customer service was outstanding.
Traders' accounts can be protected by two-factor authentication, which involves a password and a mobile device. Every 90 days, users must change their passwords. Bitstamp suffered hacking attempts in 2014 and DDoS attacks in 2015. Security has become a grave concern for the exchange since then.
The bulk of its funds are now in cold storage, and its customers' best crypto wallets are protected with 2-factor authentication. Bitstamp uses 256-bit AES encryption, the highest-grade encryption technology, to secure customer data on their servers.
Its performance has been stellar on the technical side – it's consistently offered very high liquidity for the modest number of assets it offers, alongside low spreads and average fees.
Bitstamp is also a highly trusted exchange, with a history of supporting its customers, even during times of extreme volatility.
Bitstamp is quite actively responds to customers on its Social Media Handles as well. These are mentioned here under:
5. Registration Process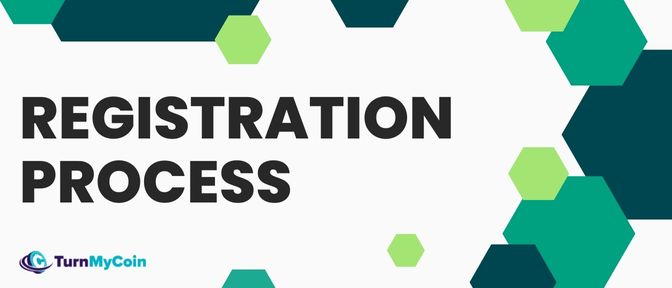 You can start trading on Bitstamp by clicking Register on the site's homepage. It takes just a few minutes to register.
Once registered on the website, you must confirm your email address. You'll need to enter a unique code sent to your phone whenever you log in or withdraw money.

You can obtain the necessary code by downloading Google authenticator. Before you start trading, ensure you have a government-issued ID such as a driver's license or passport. You will also need proof of residence, such as a utility bill with your current address or a bank statement.

To get started, click on the "Deposit" link at the top right of the page and enter your information. After confirming your account, it's time to deposit funds into it. To do this, go back to the top right corner of the page and choose "Deposit." You should see a drop-down menu with several options for how you want to deposit funds into your account (bank transfer, credit card).
6. Why it's Better than Competitor?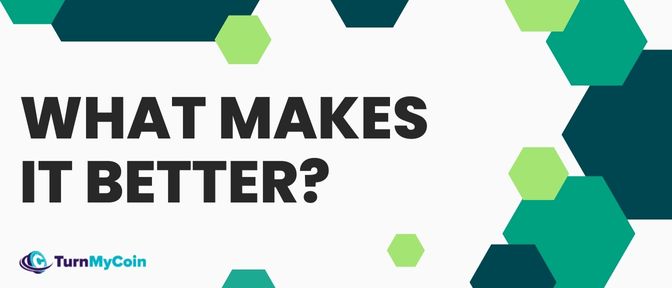 It has more options for buying and selling cryptocurrencies than any other exchange. This includes credit card payments, bank transfers, PayPal, and more.
It offers lower fees than other exchanges. For example, if you buy 100 euros worth of bitcoin on Bitstamp, you'll pay 0.75 euros in fees—while if you buy 100 euros worth of bitcoin on Coinbase Pro (another popular exchange), you'll pay 1 euro in fees. That's a difference of 25 percent.
It has a wide selection of coins available for trading—including Bitcoin (BTC), Ether (ETH), XRP (XRP), Litecoin (LTC), Binance Coin (BNB), Cardano (ADA), Stellar Lumens (XLM), Zcash (ZEC) and many others.
The website is also mobile-friendly and offers support for both iOS & Android devices. The app also allows users to trade on their smartphone or tablet without having to go through any hassle of re-downloading it again.
In terms of Security & Privacy, the platform offers top-notch encryption protocols that protect user accounts from unauthorized access by hackers or other malicious entities trying to gain access to the information stored within them.
Moreover, all transactions are executed in cold storage, which makes it harder for anyone else except you to get access to them unless they have physical possession of your device.
6)Bitstamp also allows users to set up a two-factor authentication (2FA) system that requires users to enter their login credentials along with another code received on their registered device before being able to log into their account successfully.
Next in the Bitstamp review, we will take a look at all features and pros and cons
7. Pros and Cons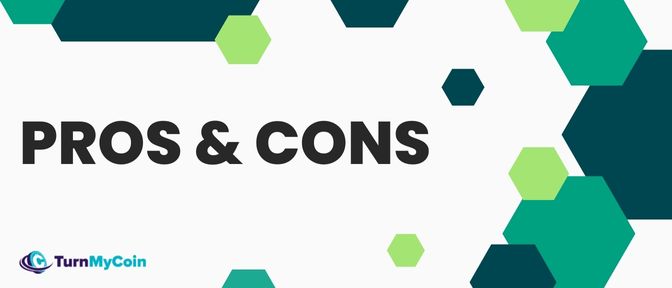 A lot of new exchanges pop up all the time and Bitstamp is one of them. Let us complete our Bitstamp review, with the pros and cons of this crypto exchange.
Pros
Bitstamp is one of the oldest cryptocurrency exchanges. It was founded in 2011 and has been operating since then.
Bitstamp is a licensed exchange under the EU's MIFID II regulatory framework, which requires the exchange to keep customer assets separate from its own funds, among other things.
The exchange also has a partnership with Ripple, one of the more prominent cryptocurrencies on the market today.
The platform is intuitive and easy for beginners and experienced investors. The user interface is simple enough that you can access it on any device with an internet connection, including your phone or tablet.
Bitstamp offers several security features that make it harder for hackers to steal your funds or impersonate you while trading Bitcoin or another cryptocurrency on their platform.

These include 2-factor authentication (2FA), which requires you to enter a code sent via text message every time you log in; cold storage wallets that are only accessible through a private key and can't be hacked.
Cons
In the past, there have been some issues with withdrawals taking longer than expected or not working at all.
While Bitstamp offers users plenty of options when depositing funds into their accounts, withdrawing them can be difficult due to long processing times.
The verification process for Bitstamp can be very long and tedious. You have to submit a lot of documents and wait a long time for your account to get verified.
Final Thought
The company offers a sleek interface, fast execution, and reasonable pricing. It is well-positioned to serve the booming demand for cryptocurrencies.
I was a little disappointed by the fact that the exchange does not allow shorting of assets. This can be uncomfortable for Professional Traders. The only reason that can be concluded out of this is that the exchange focusses more on New Traders.
It has low fees on large orders and maintains a secure trading platform.
Nevertheless, Bitstamp could do more to enhance its reputation as a fast and reliable cryptocurrency exchange.
We hope this Bitstamp review brought to light the significant aspects of Bitstamp and some potential improvements that could make Bitstamp an even better choice.
Frequently Asked Question
Who is Bitstamp Best For?
Bitstamp is best for both novice traders and professional traders. The platform offers a decent amount of information about cryptocurrencies and their prices, which is great for beginners who are trying to learn about the market.
For example, Bitstamp lets you see the current price of each cryptocurrency and how much it has changed in the past 24 hours.
It also provides links to the coin's website so you can learn more about its features. While Bitstamp is good for beginners, it's also great for advanced users because it offers several different features.
How long does it take to withdraw time?
It takes 2 or 3 days to withdraw time from your account.
Is Bitstamp legit?
Bitstamp is legit. It is licensed to engage in Virtual Currency Business Activity by the New York State Department of Financial Services.
Are there shorting opportunities available in Bitstamp?
The short answer is no. Bitstamp does not allow traders to short cryptocurrencies. Meaning you cannot profit from a downward price movement. If you'd like to make money off a falling price, it's best to look for an exchange that allows shorting.