Introduction
Bitget has established itself as one of the prime cryptocurrency exchanges, living up to its tagline "better trading, better life". It is an exchange growing fast and gaining popularity amongst crypto traders. The platform has been in operation since 2018 and is known for its high liquidity, tight spreads, and wide array of cryptocurrencies that you can trade.
The platform was founded by crypto enthusiasts Sandra Lou & Gracy Chen. They were frustrated with the lack of simple and secure cryptocurrency exchanges available at the time.
They wanted to build something easy for beginners and have enough features for more advanced users. In this Bitget review, we will examine the pros and cons of using the platform and its ins and outs.
What is Bitget?
Bitget is a platform for buying and selling cryptocurrencies. It has been built to become the market's most user-friendly and secure exchange.
It offers services for buying, selling, and trading cryptocurrencies. The company also provides its users with a mobile app to trade.
This has helped the company overgrow since its launch. Bitget offers users both derivatives and spot trading, focusing mainly on derivatives. It has helped millions of people buy and sell cryptocurrencies since 2018.
The company currently has over 2 million registered users worldwide, and in its most recent 24-hour period of activity, it achieved a $5.6 billion transaction volume.
Hundreds of different exchanges and many more cryptocurrencies are available on the market than ever before. Still, Bitget continues to be one of the most popular platforms for buying and selling digital assets.
Bit exchange has received MSB licenses from both USA, and Canada.
Bitget Review: How Does It work?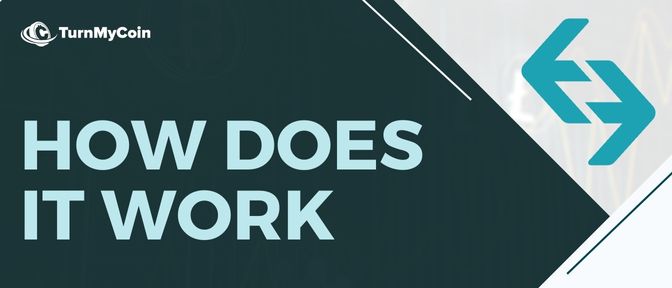 Bitget offers spot trading and derivatives. The company also allows its customers to trade cryptocurrencies through copy-trading, a type of investment that lets investors replicate the trading activity of other users on the platform.
Bitget's Futures contracts use perpetual future agreements, standard contracts for differences used to speculate on an asset's future price.
Spot trading involves buying or selling cryptocurrency immediately. This is different from using futures contracts, which include buying or selling cryptocurrency at a specific time in the future.
Futures contracts are similar to forwards in that they allow traders to enter into agreements with one another without having to wait for the settlement of those agreements.
However, futures are standardized contracts that can be traded on an exchange, whereas forwards are customized agreements between two parties and are not traded on an exchange.
Bitget offers a leverage of 125x, meaning users can invest more than they have in their bank account. This means if the trading pair USDT/BTC moves against Bitget's internal system, the exchange will liquidate users' positions and be unable to access their own money.
This is because Bitget uses a margin system that allows clients to trade with borrowed money from the platform.
The platform has a maximum amount of funds each user can borrow at any time. This means that if the price of BTC drops below this level of funds, then all positions will be closed out automatically by Bitget, and users may lose some or all of their initial investment.
Bitget Review – Ease Of Usage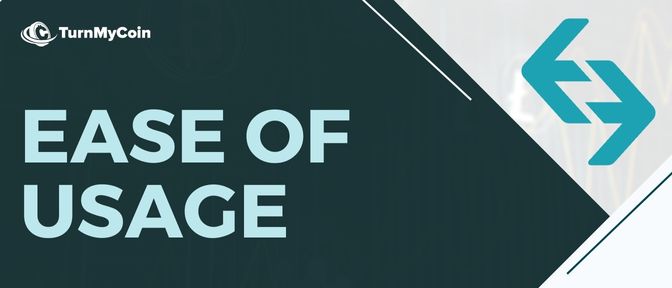 Bitget is also easy to use. It is one of the top things that users appreciate about the platform. You can buy bitcoins using your credit card or bank account without lengthy verification.
You can also sell bitcoins on the platform if you want to convert them into fiat currency such as USD or EURO. The platform also offers a global liquidity pool to ensure that there are always enough funds for trades. This means that you can access the platform from anywhere in the world and make purchases or sales easily.
The platform is available on all devices including smartphones, laptops, tablets, PCs, etc. This makes it easy for users to access their Bitget account whenever they need to do so.
Bitget Review- Fee Structure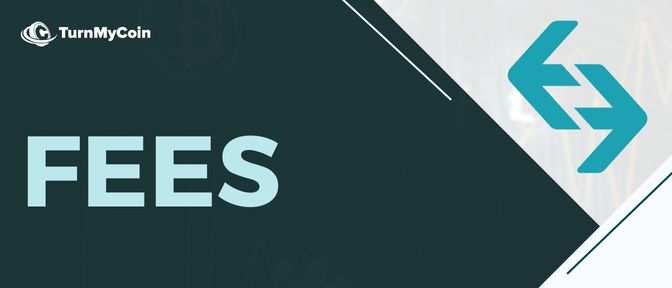 Bitget charges zero fees for a lot of coins, you can view them here.
For those coins that are not mentioned in the list, Bitget charges a fee of 0.1 percent for any trades made on its spot market. The fee is reduced to 0.08 percent if users pay with the exchange's native token, BGB.
Takers, or those who place orders to buy or sell digital assets at the current price, are charged a fee of 0.10%, while makers, or those who place limit orders that do not immediately fill, are charged a fee of 0.10%.
Biggest Feature: What it Has to Offer You?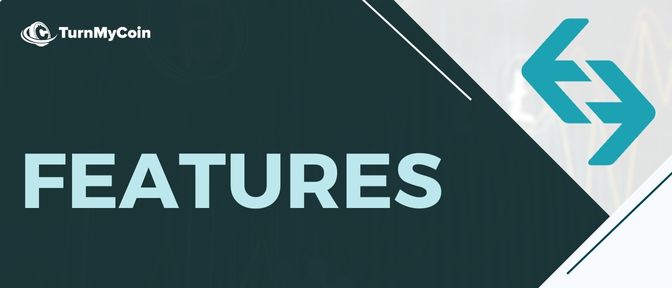 In this part of the Bitget review, let's take a look at the exciting features of Bitget.
Safe and Secure
Bitget is an exchange that provides users with a safe and secure place to trade their cryptocurrencies. This is because Bitget uses a multi-signature wallet that protects your funds from theft or loss.
In addition, Bitget uses cold storage to secure all user funds offline, preventing hackers from accessing them even if there is a breach in security.
Coins Supported
Bitget supports quite a large number of coins. The total tally at present is 397 cryptocurrencies. This figure is quite high as per industry standards. The above include known names like:
Fantom
ApeCoin
Stepn
Tron
Cardano
XRP
Solana, etc.
Fast Transactions
Traders can also take advantage of Bitget's fast transaction processing speed, which enables them to make trades quickly. Once network miners have processed their transactions, they should be able to withdraw their profits back into their wallets after buying or selling coins.
Customer support
Bitget has excellent customer service. They can be contacted by email, phone or Skype. The support staff is very polite and always willing to help. Bitget doesn't have any fees or minimums. But what's even better is that they offer 24/7 support.
That means they're only a click away if you have questions or concerns about your Bitget account. And they won't just answer your question—they'll also go above and beyond to ensure you're satisfied with their service.
Bitget has a live chat feature so you can get in touch with an agent immediately if something comes up while you're using your account. Or, if you prefer email support, there's an email address for that too.
They are also active on Social Media. Here are the links to its social media handles:
Derivative Trading
Bitget, a cryptocurrency exchange platform, has announced that it will soon offer derivatives trading. This is in addition to its current spot trading and lending services. The new feature will allow users to trade on margin, meaning they can borrow funds from Bitget to buy more cryptocurrencies than they have available.
This will enable them to make more significant gains than if they had purchased the coins outright with their own money.
The feature will also allow users to short-sell coins – selling at a price lower than what they were purchased for – which can result in significant losses if the price goes down after selling them but before repurchasing them again.
Copy Trading
Bitget offers a copy-trading feature that enables users to copy-trade the strategies of other users on the platform. Copy trading allows anyone to follow any trader, start copying their strategy and portfolio, and earn up to 8% of their followers' profits.
Traders can develop effective strategies using copy trading to create an effective system. When you start copying a trader's trades, you will automatically have access to their entire portfolio of trades, allowing you to see exactly where they are putting their money and why.
You can also adjust your risk tolerance based on what you see from their past trades. In addition, there is no minimum amount required for a user before they can start copy-trading other users' strategies.
Copy trading is a great way to get started in the crypto world if you're unfamiliar with derivatives trading. Participants can share their strategies with others interested in learning more about crypto and earn a $30 coupon when they complete their first copy trade. Experienced traders can also use this feature to profit from their followers' gains by making fees on their trades.
Quanto Swap Contract
Bitget has added an exciting new feature to their platform, allowing users to trade crypto on margins using Quanto Swap Contract trading. This feature is exclusive to Bitget and will enable users to use their crypto assets as collateral and trade between multiple crypto pairs using the feature. Users can leverage their position by using leverage on Bitget's margin trading platform. This means they can increase the amount they invest in a trade without paying interest fees.
Perpetual contract
Bitget's perpetual contracts are its most popular products. Bitget has spent a lot of time refining them to deliver the highest return possible to investors. Investors choose between two investment options: buying the contract and committing to a long-term investment or selling their contract and making a profit by shorting the digital currency.
Perpetual contracts work much like spot trading, based on margins. The most notable characteristic of Bitget perpetual contracts is its funding cost mechanism. This ensures that the price index used to determine the contract is tracked accurately.
Bitget Review- Pros and Cons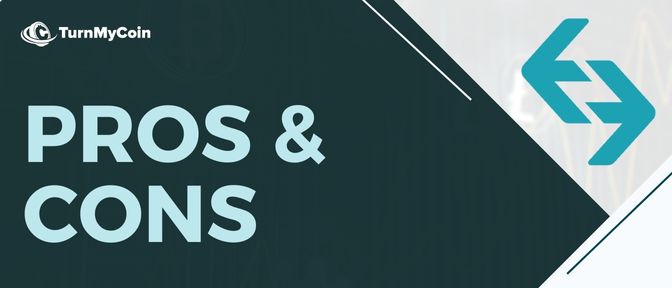 Any review is incomplete without taking a look at the pros and cons. In this part of the Bitget review, we'll focus on the pros and cons.
Pros
This platform provides the lowest trading fees. Bitget is a cryptocurrency exchange that offers spot trading, futures trading, and OTC (over-the-counter) transactions.
Bitget does not charge fees for purchasing certain cryptocurrencies. The only fees that may apply are those associated with your payment processor.
Bitget is a regulated cryptocurrency exchange that has licenses from Canada, and the USA.
This means you can rest assured that your funds are safe and secure on this platform. Bitte also offers a wide variety of services for traders of all levels. For example, suppose you're just starting crypto trading and want to learn more about how to do it safely and securely before investing your money.
In that case, Bitget offers courses that teach you how to use their platform and decide which cryptocurrencies could be suitable investments based on their market cap, the volume of transactions per day/month/year, etc.
If you're an experienced trader looking for a place where you can make more trades than other exchanges offer without having to pay huge fees or wait hours for your transactions to go through, Bitget's low transaction fees and fast processing times will appeal to you.
Cons
The only withdrawal option is crypto—which means you'll have to buy your crypto before you can withdraw it—but this is not necessarily a con if you are planning on holding onto your coins long term. It also has an intuitive interface and easy-to-use features that make it easy for new traders to start immediately.
More branding is needed for this exchange because there are no apparent signs anywhere on the site that advertise its existence as an exchange other than its name: Bitget Exchange. The website looks like a generic eCommerce rather than one specifically designed for cryptocurrency trading.
Customer support needs to be improved as well; there were several hours when no one answered my questions in their support channel despite having multiple people online at once.
Conclusion
In our Bitget review, we found platform is perfect for trading. A few things could be improved but only affect traders, like security and withdrawal fees or speed. We found this exchange best for new traders who want to earn passive income with a tiny investment.
Further, we found it is legit, and it's good for small traders to trade cryptocurrency online because it provides the best rates for smallholders. It's straightforward to use, and they also have an excellent referral program.