Introduction
Initial Metaverse Offerings (IMO) launchpads are the new way to launch a Metaverse project in the early phase of development. The IMO launchpads offer Blockchain companies a way to raise money without much hassle.
IMO can be thought of as an equity stock, where the coins or tokens are sold by the company to represent ownership in the company.
At the same time, the tokens can be used or purchased like products and services from the company. Over the last few years, the number of IMO launchpads has increased rapidly.
For investors, these can be considered highly lucrative investment venues. It is why we have listed down some of the best initial metaverse offering platforms that you can go with.
I would recommend that you go through 7 FAQs For Complete Understanding of Initial Metaverse Offerings.
1. Firestarter
The first in the list of best initial metaverse offering launchpads is Firestarter. It is one of the few launchpads that has support for DeFi, NFT, GameFi and Social token projects on the Polygon network.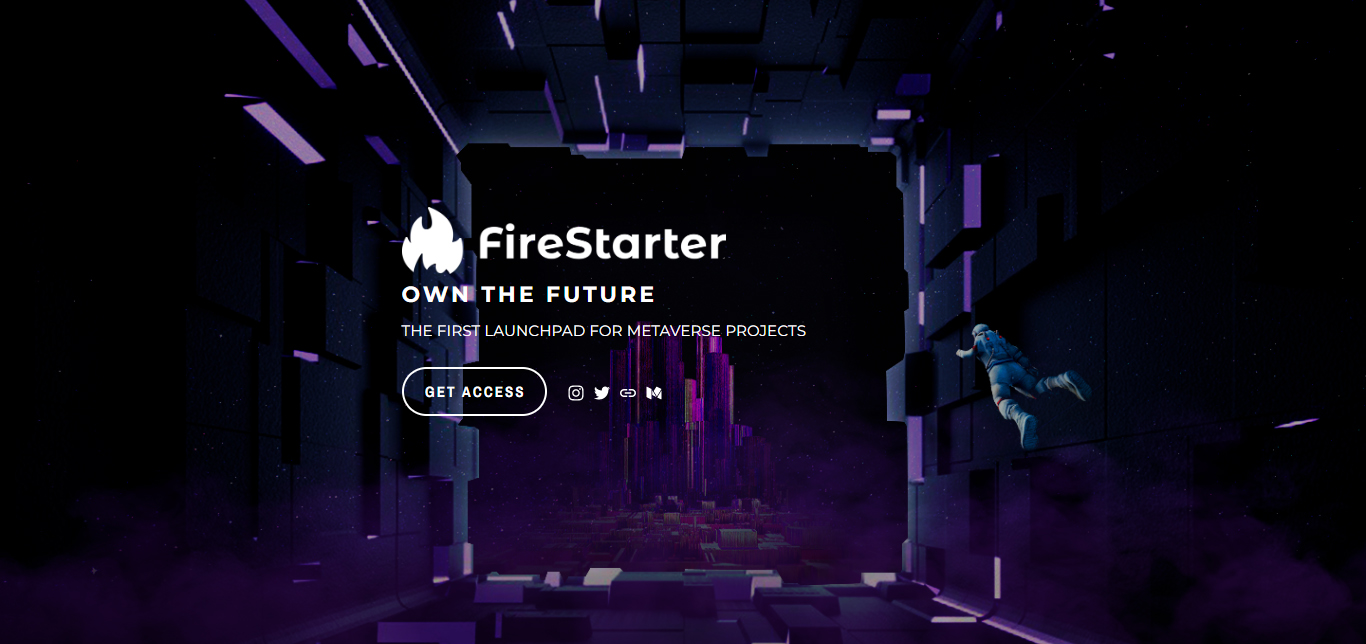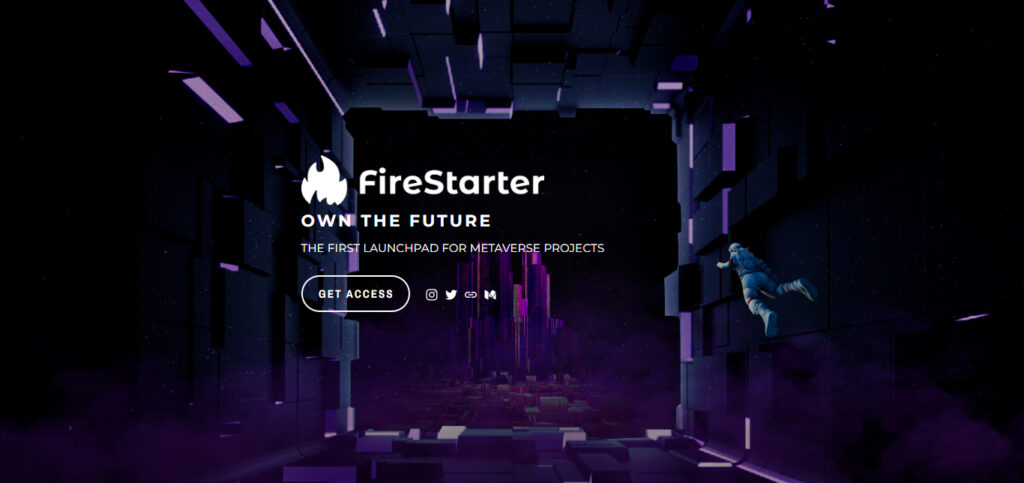 Since it supports the Polygon network, the fee is substantially low. Further, it also provides a lot of features for the blockchain companies looking to launch their Metaverse project. It allows people to participate in the Metaverse projects and initiatives at a very early stage.
Using this platform, many blockchain companies can raise funds in the initial phase of their projects.
It further allows the company to attract investors and make the entire community invest in the Metaverse project, which they think could turn out big in the future. Firestarter has become extremely popular due to these major reasons.
It allows Metaverse projects and blockchain companies to raise funds at the fastest pace.
It provides new and unknown Metaverse projects with a platform through which they can easily expand their audience and investors.
It provides a limited time for investment in the project, which also increases the exclusivity of the project. Leading to an increase in its value.
Firestarter's Proprietary Token – Flame
The proprietary token for the platform is $FLAME. Using the token, the investors can easily earn more profits in the projects. The owners of the token are provided with a chance to get early access to the financing rounds and also a chance to participate.
The platform also utilizes influencers, celebrities, and business partners. This ensures projects get more success and expand the reach of crypto support.
Due to this, Firestarter has been able to enlarge its community, which directly assists in the community development of any Metaverse project on its platform.
Firestarter has already been a launchpad for many popular Metaverse projects. It has built a lot of investor confidence by launching Metaverse projects that have proven to be beneficial for investors.
In order to invest in Metaverse projects through Firestarter, you can buy FLAME at:
2. Seedify
Seedify is the second on the list of best initial metaverse offering platforms. It also offers NFTs offering. The platform was designed to provide assistance to the Metaverse project and its assets known as NFTs.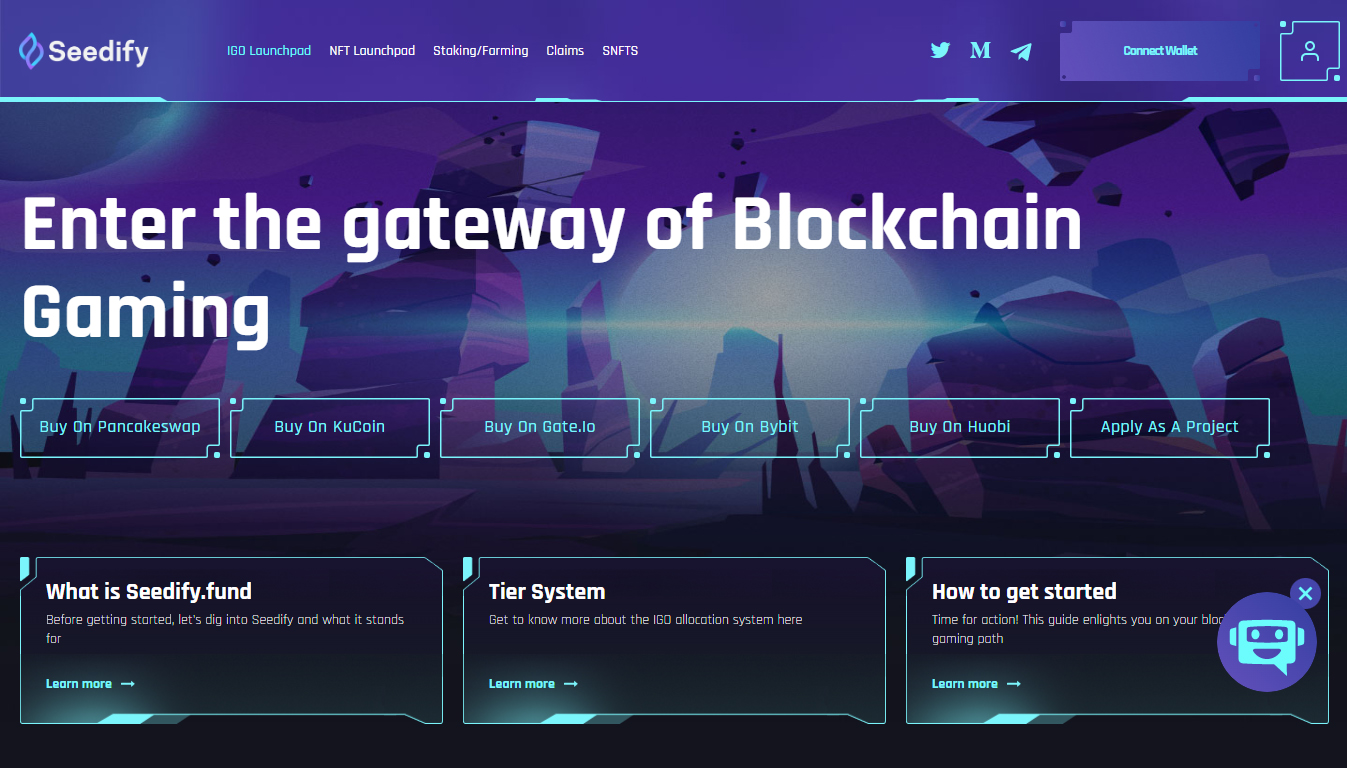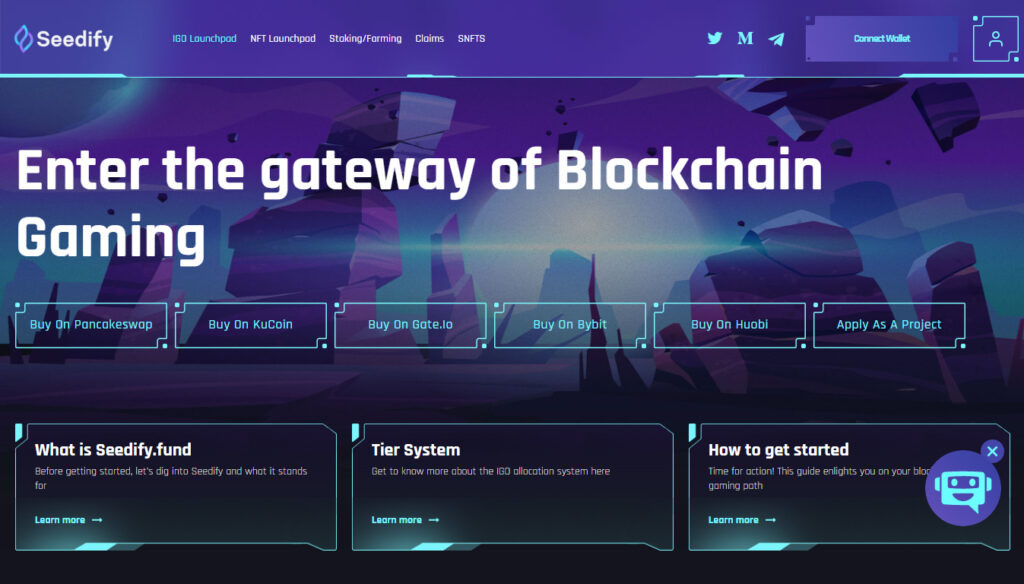 The platform increases the interest of investors in the project with virtual objects and utilities which will enhance their digital identities in the virtual environment.
Investors who have the tokens of the Seedify platform, which is SFUND, will also be able to access all the collection of digital extensions through the launchpad.
The IMO platform is also filled with works from the Seedify Metaverse Asset program and Meta studio. It means that it has a feature-filled platform for all kinds of Metaverse projects.
The assets on this platform can easily interface with different metaverses. Additionally, Seedify users can stake and farm the SFUND token and take part in the IMOs. Similarly, it adds value to the SFUND token and helps the users to buy the assets at a lower price.
In order to invest in Metaverse projects through Seedify, you can buy SFUNDS at:
3. Karus starter
All kinds of Metaverse projects that are created in Substrate are most intended to be on the Karus starter launchpad. The incubator-style launchpad of the Karus starter is mostly driven by the neighbourhood.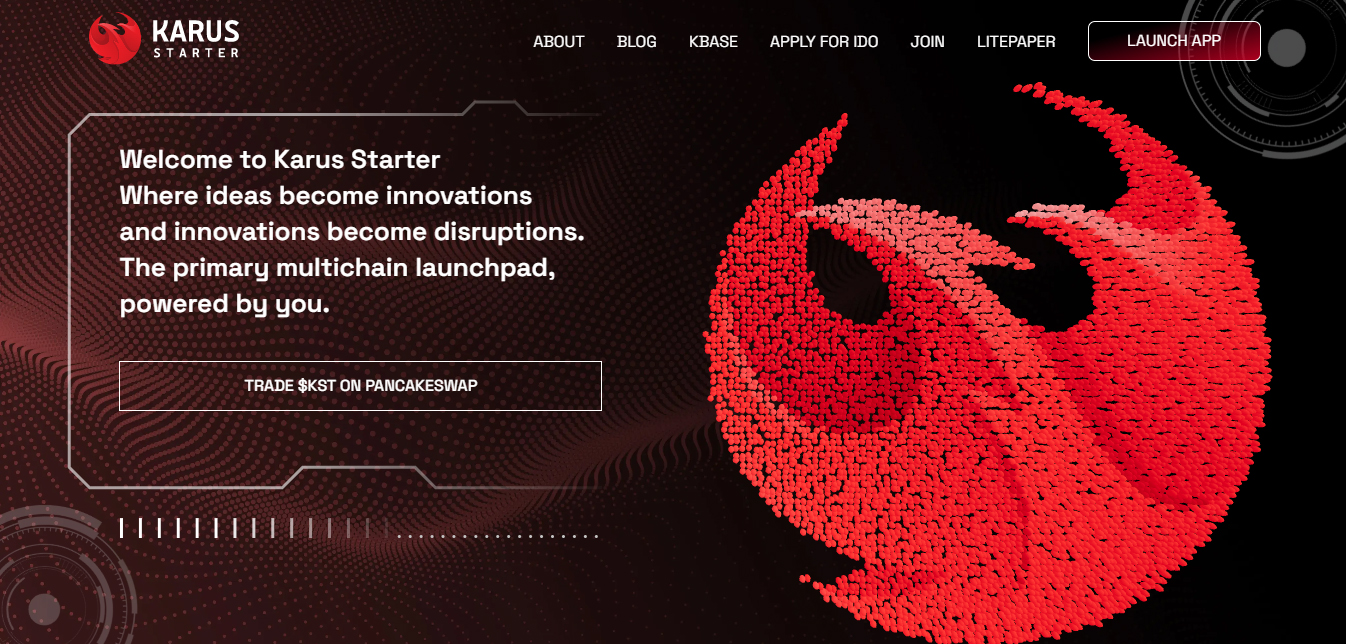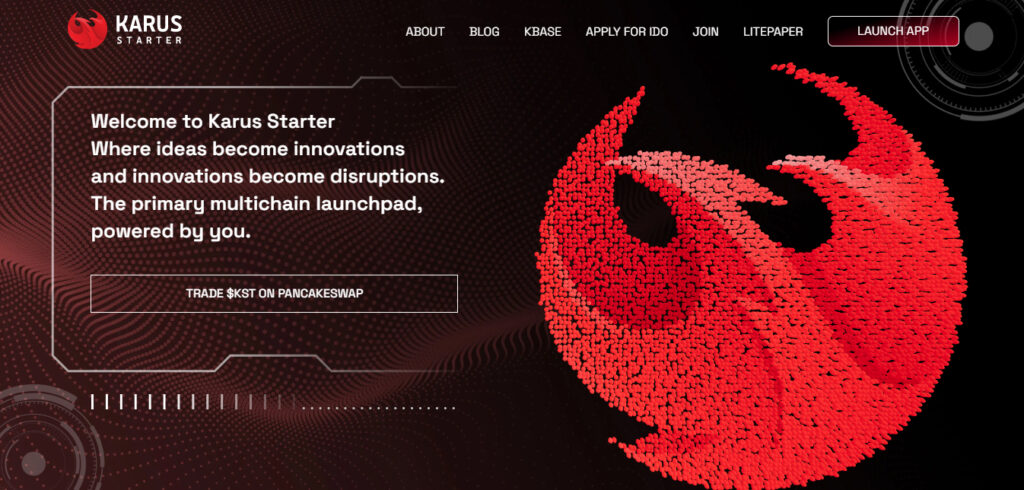 Its major feature is the ideals of fairness, openness, and a decentralized platform. The Karus starter IMO launchpad helps new Metaverse projects with a metaverse theme that it follows.
It has two stages for launching a project, which are the token sale and the sale of Metaverse items or assets.
Normally a token comes as a part of the IDO allocation process, but in Karus starter, the Metaverse item sale comes after the token sale. The participants with the allotted tokens can spend them on anything they find inside the Metaverse.
If you are a part of the community on this launchpad, then you will also be incentivized to participate in the pre-selection process through higher allocation rewards. It is one of the unique features of this platform.
Moreover, it allows collaboration among the launched projects, which helps create a synergistic network effect for all projects to succeed.
KSM is available at Gate.
4. GameFi
When it comes to the best initial metaverse offering launchpads, especially for Metaverse games, then you cannot ignore GameFi. GameFi is one of the best IMO platforms right now.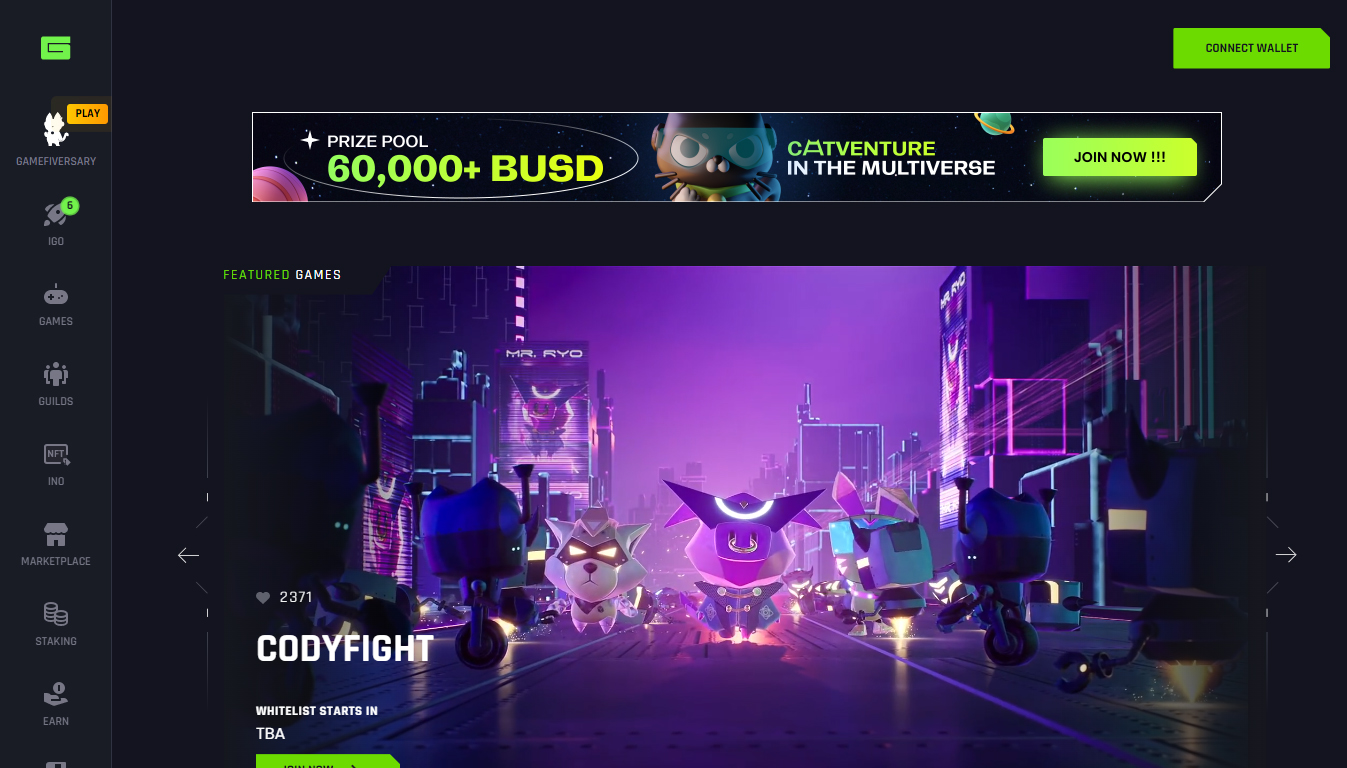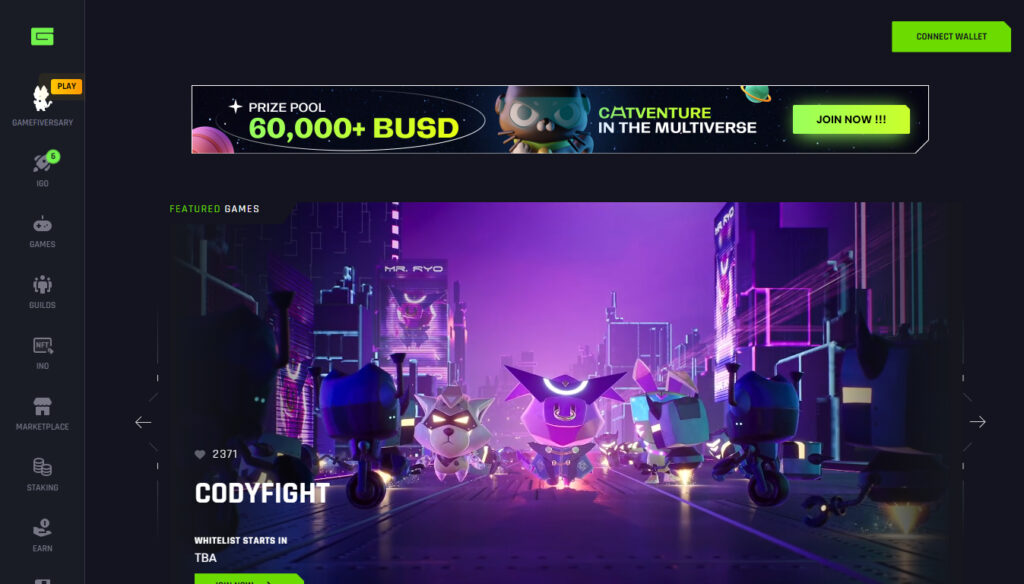 Metaverse applications and projects are already expanding as we discuss, and the most impact can be seen in the gaming segment. Many new Metaverse games have been launched in the past and many are ready to be launched in the future.
These games provide a great virtual and Metaverse environment for the player where they can purchase and trade assets just like in the real world.
Since the gaming industry is evolving every year, Metaverse games have also been welcomed with open arms and have seen high growth in the last couple of years. GameFi is a great platform for such Metaverse games.
It focuses on blockchain game players, shareholders, and investors and engages curiosity among them, for them to invest their time and money.
The Metaverse projects can take the advantage of various features of this platform like Launchpad, Accelerator, Aggregator, Global Market, and Yield Guilds. It allows important components and characteristics to be added to the ecosystem's growth.
In order to invest in Metaverse projects through GameFi, you can buy it native token GaFi at:
5. MetaverseStarter.io
It has become one of the best initial metaverse offering platforms in a very short time. It was launched in December 2021 and since then, it has been the home for some of the best Metaverse projects as the initial launchpad.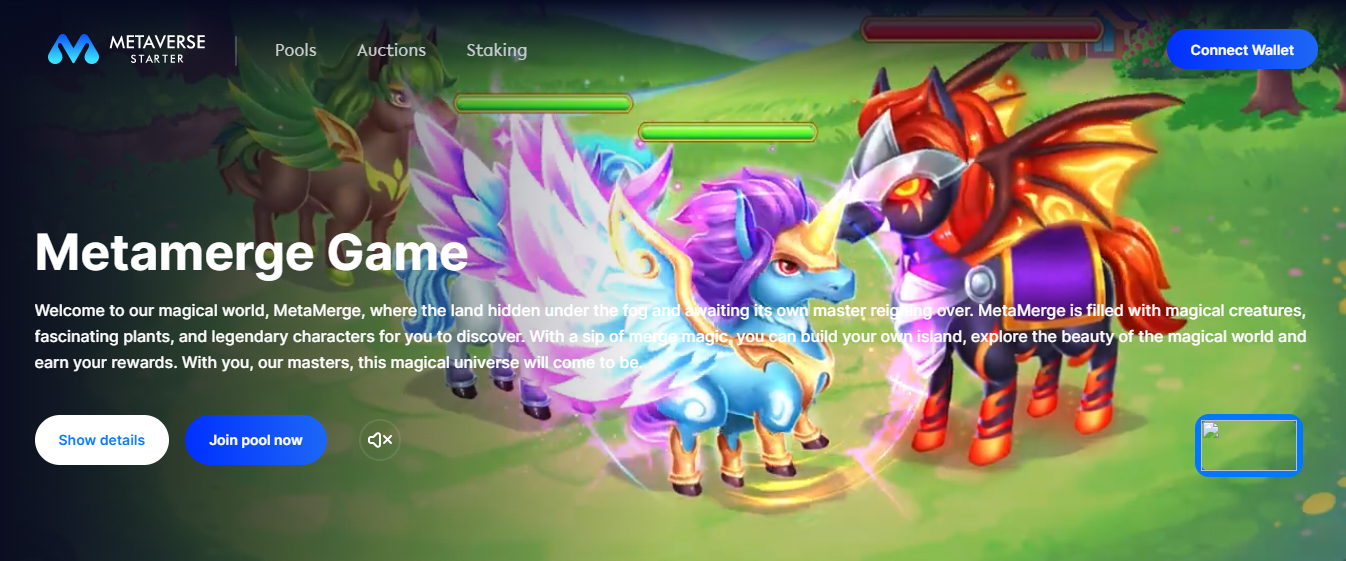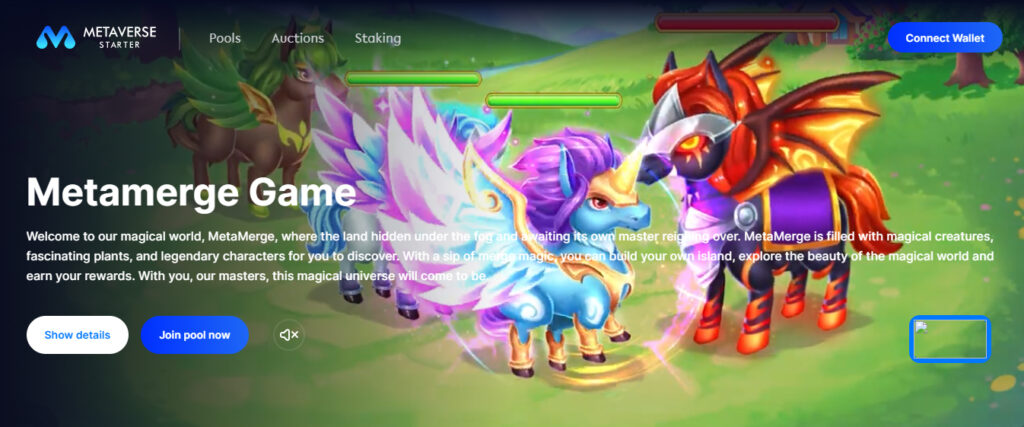 The platform provides a multichain encompassing BSC, ETH, Polygon, and more. It also provides guaranteed secured identification of the user's identity and seamless user onboarding
The platform uses a token called BUNI, which can also be used to buy various assets in the project. The launchpad aims to provide blockchain companies and Metaverse creators with a robust, secured, and scalable platform that can be customized as per their requirements.
The platform also has multiple tiers that are assigned to the investors, which play an important role in the allocation of tokens. These levels are Iron, Bronze, Silver, Gold and Diamond.
The platform has already gained a lot of popularity and has been the launchpad for many Metaverse gaming projects. It would be a great platform for Metaverse projects which are more focused on gaming and in-game Metaverse elements and assets.
In order to invest in Metaverse projects through Metaverse Starter, you can buy BUNI.
6. Enjinstarter
Enjinstarter is yet another of the best initial metaverse offering launchpads, especially for Metaverse game projects. The platform is built on Enjin's JumpNet blockchain with a roadmap towards Efinity.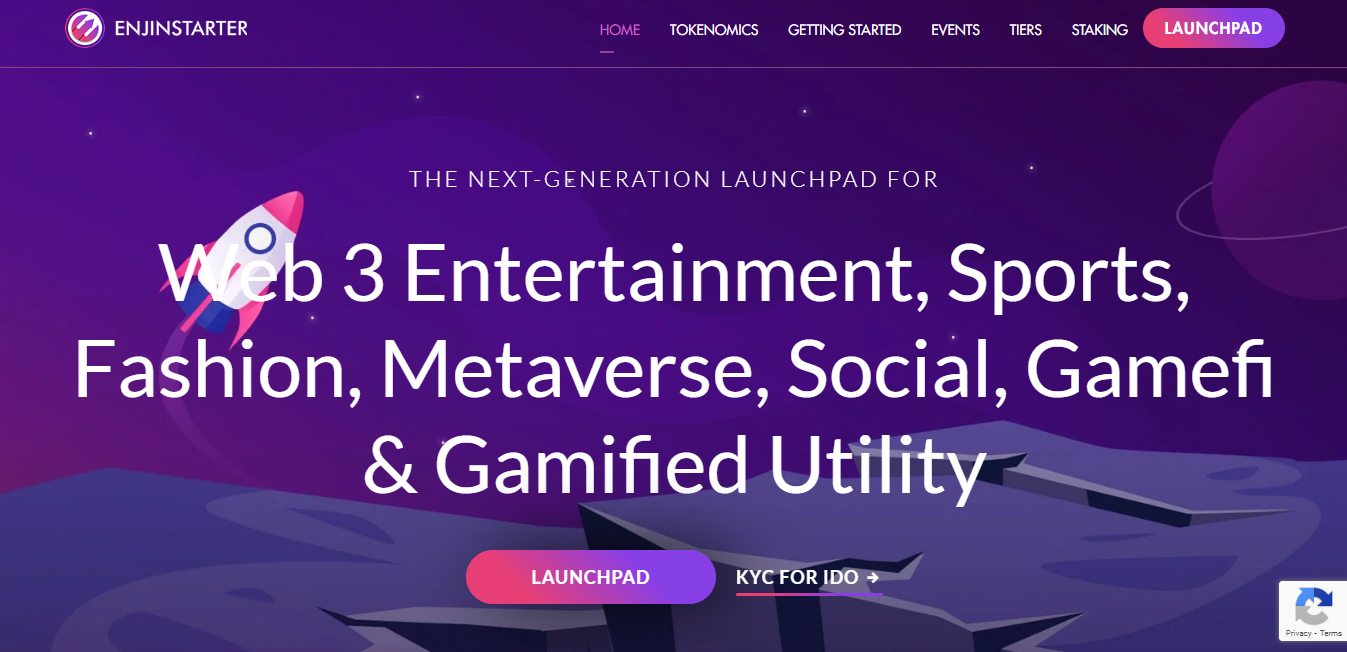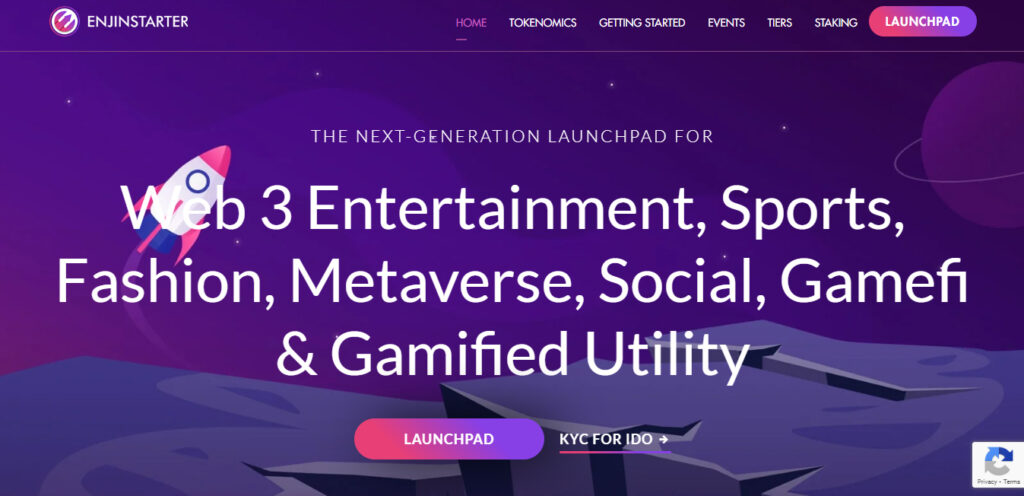 Both creators and game developers can use this platform to raise funds for the project and build a community of users and investors. There are multiple ways through which a Metaverse game developer can raise funds on this platform.
They can sell virtual items as NFT tokens or other in-game items even before the launch of the Metaverse project. The platform offers the creators and developers a lot of features like token management, campaign management, loyalty and reward programs, trading of in-game items, and a lot more.
It will also provide end-to-end support for developing sustainable techniques which will help in the successful launch of the project.
The platform helps Web2 brands and business use Web 3.0 strategies with an IMO that has launched over 50 successful projects. The teams also ensure carefully selecting a project before launching it on their platform.
It also provides introductions to CEX, layer 1 or 2, Market Makers, KOLs, media partners, community gatekeepers & events. They also organize various Web 3.0 events which help to showcase the project and provide maximum visibility for brand awareness and engagement.
In order to invest in Metaverse projects through Enjinstarter, you can buy EJS at:
7. DAOMaker
DAOMaker is basically a retail-oriented start-up funding launchpad that offers Initial Metaverse offering launchpad. It is not a Metaverse dedicated platform and hosts other categories of tokens as well.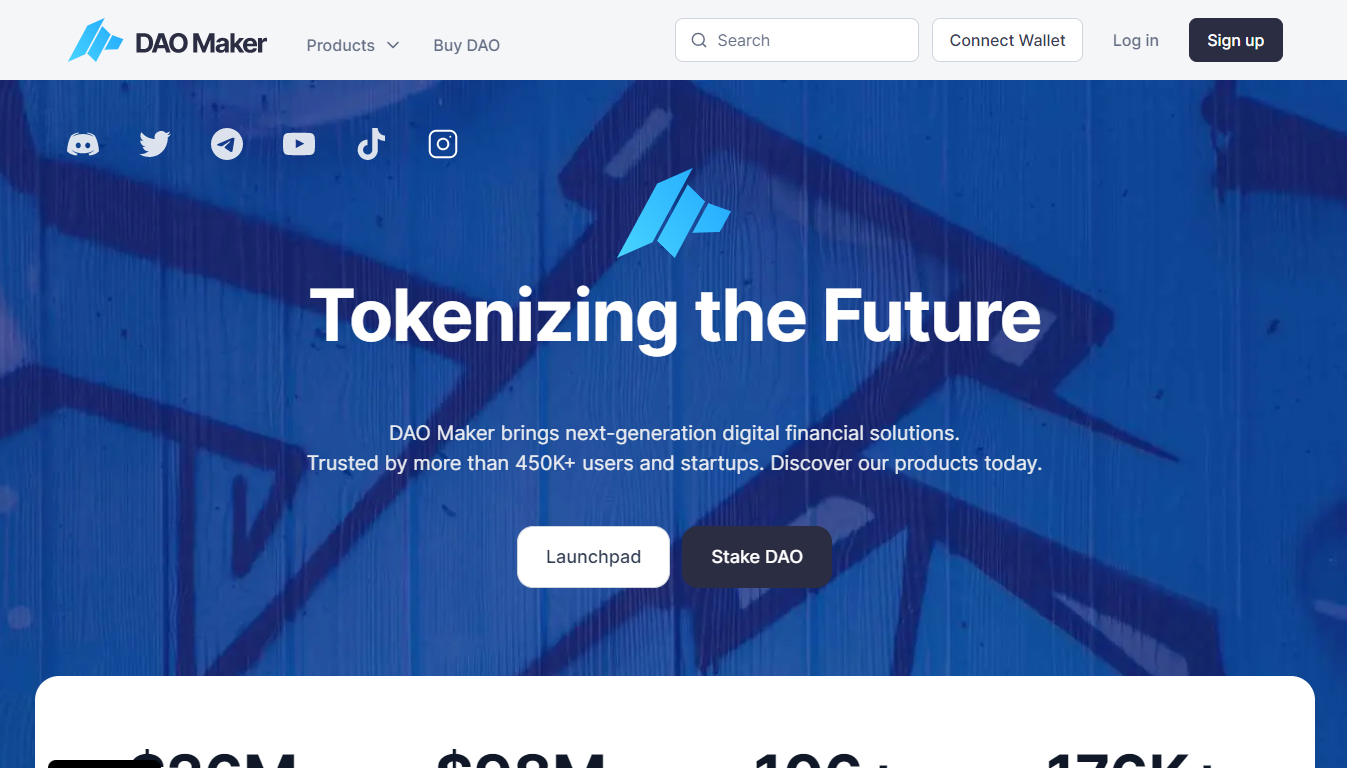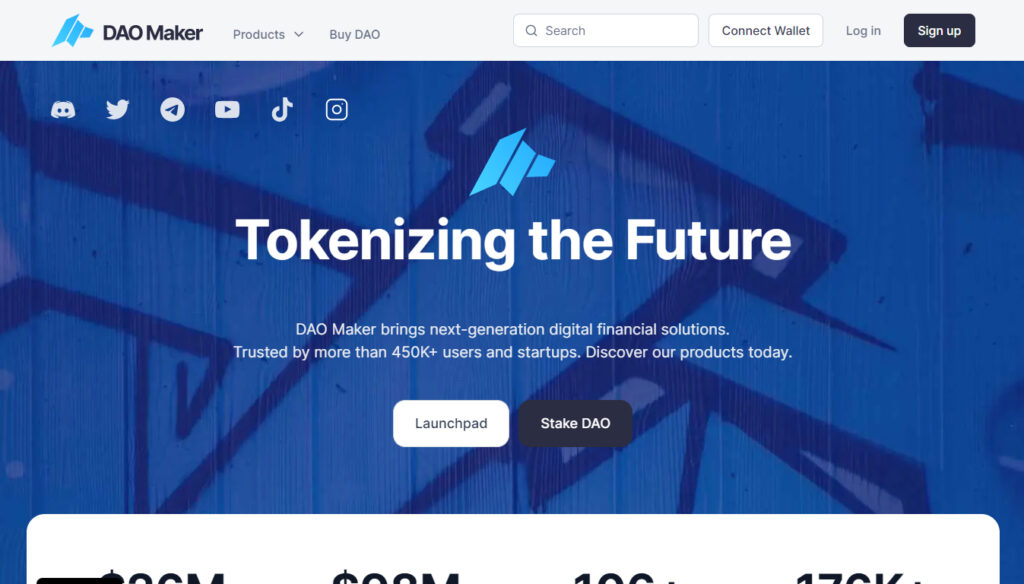 Accordingly, the platform helps investors to invest in any upcoming crypto and Metaverse projects. The platform is easily available on different online exchange platforms and has three different products to offer, which are fundraising, staking and NFT.
The project also offers enterprise growth technology and funding structures. It is also a great option for anonymous projects that want to gain as many investors as possible.
In addition, creators and investors can access DAO Maker incubation and trade assets on a decentralized exchange.
DAO stakers can vote for any new project for guaranteed allocation. The voting system in DAO can be participated in only through the DOA token holders and those who have staked.
Moreover, the DAO Maker ecosystem chances by engaging in discussion with the users on Discord.
In order to invest in Metaverse projects through DAOMaker, you can buy DAO at:
8. BSCPad
BSCPad is basically the first decentralized launchpad for the Binance Smart Chain network.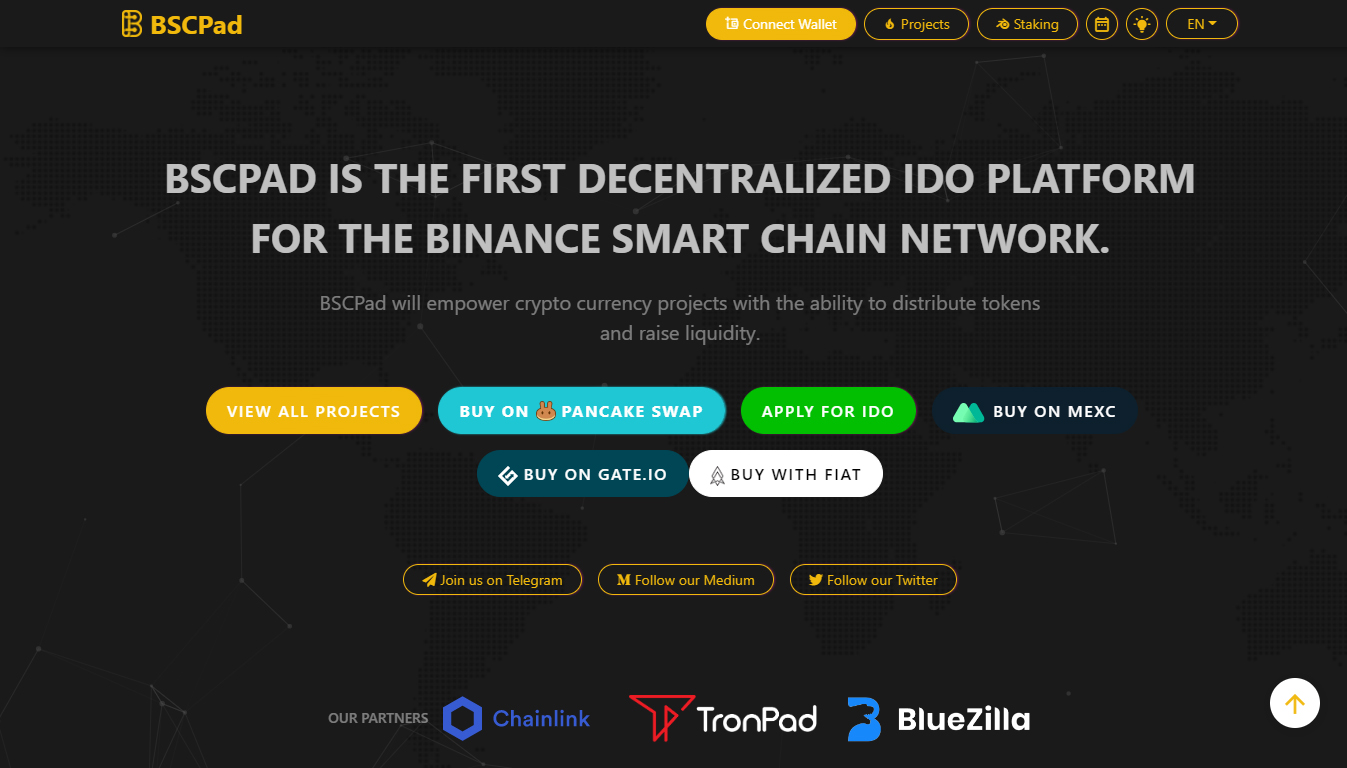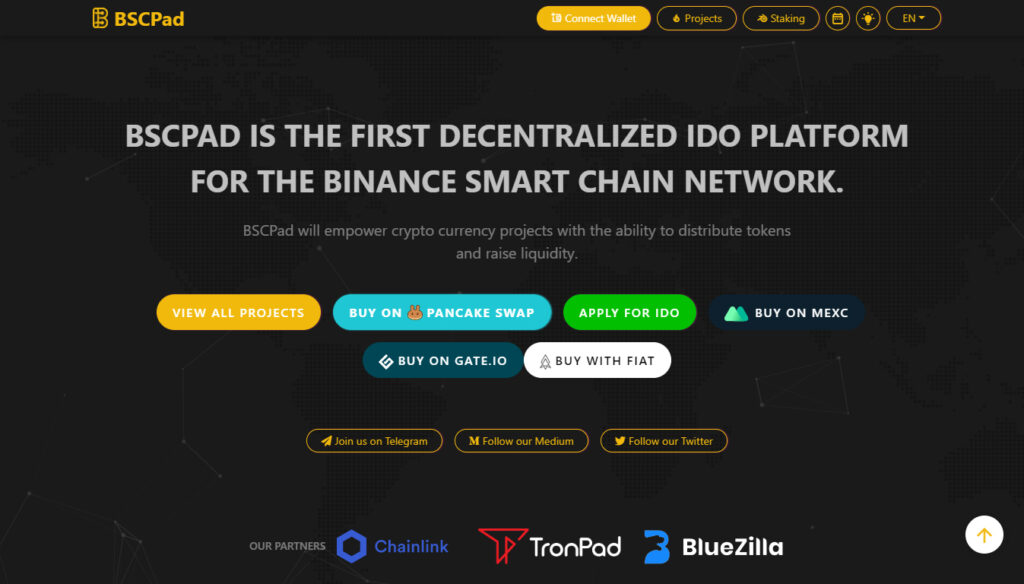 It empowers the Metaverse projects and also provides the ability to distribute tokens and raise liquidity. All token holders can easily benefit from this platform as it provides fair and decentralized launches.
The best part of using this launchpad for Metaverse projects is that it does not have any cap on the amount that one has to invest in. Investors can invest with any amount which also increases the user and investor base.
Therefore, it helps the creators to build a larger community for the project. They have a two-round system where they ensure that every tier level receives an allocation.
Further, they deliver unique strategies using market-leading advisory, influencer marketing, investment, development and legal support activities. All types of organizations and individual creators and developers can work with BSCPad. Be it small or medium-scale businesses, NGOs, enterprises, government, freelancers, and more.
In order to invest in Metaverse projects through BSCPad, you can buy BSCPAD at:
Verdict
So here are some of the best initial metaverse offering platforms that you can opt for to invest in metaverse launches or launch your new Metaverse projects. These platforms support all types of blockchain companies and independent Metaverse project creators and would help them get the initial recognition for the funding.
Most of these platforms do assess the project before listing them to check whether it can provide a good amount of returns to the investors. Also, these IMOs platforms have already launched many popular Metaverse projects in the past as well.
You will get all the support from their experience teams that will help you set up your project initially. The future of Metaverse has surely been made much easier with these platforms.