Introduction
Cryptocurrency fundraising has undergone a revolution since its inception from ICO (Initial Coin Offerings). According to Statistic Group analysis, approximately 80% of ICO schemes turn out to be scams, which is one reason for this why they aren't preferred much now.
At the same time, legal protection against fraud for investors still does not exist in the majority of nations. However, because there is still a need for capital, entrepreneurs today are moving in two different directions.
When a project raises the required funds in a closed setting, the first option is private investment. The second method is an agreement for the Initial Exchange Offering, or IEO, with the exchanges. Our discussion is going to be on the best IEO launchpads.
What are IEO Launchpads?
The word is rightfully termed as initial exchange offerings take place at the Exchange platforms. In contrast to an ICOs, an IEO is an exchange on behalf of a firm looking to generate money using tokens.
Token issuers have to pay a listing fee in addition to the percentage of tokens sold during the IEO because tokens trade on the exchange platform. The startup's tokens are then sold on the exchange platforms, and following the sale, their coins add to the exchange list.
A cryptocurrency exchange gets a cut of token sales in exchange for aiding the token issuer with marketing.
Contrary to an ICO, participants in an IEO do not send their contributions to the smart contract. They must instead register for an account on the exchange platform where the IEO is the host.
Once completed, individuals utilize coins to transfer money into their exchange wallets and then use that money to buy startup tokens.
History of Initial Exchange Offering
Binance was one of the first in line and had its IEO Binance Launchpad platform. The world's largest exchange by trading volume, Binance, is the first big mover and trendsetter even though the first IEOs was back in 2017, and the company was not the first to "coin the word IEO."
The success of the Fetch. AI project, which raised $6 million in 22 seconds during an IEO on the Binance Exchange, was the big news at the end of February that year.
Previously, the same strategy was used to sell all of the BitTorrent tokens, valued at $7.2 million, in just 18 minutes. Bread, Gifto, Celer, and a future case called Maric are examples of other successful cases.
Other well-known exchanges announced the creation of their own IEO platforms after seeing the success of Binance Launchpad. Accordingly, the race for the best IEO launchpads started. Without delaying further, here are the best IEO platforms on the market today.
Please note: These are personal opinions, kindly undertake proper due diligence before investing your money in any of the launchpads or cryptocurrencies


Huobi Prime, an IEO platform, was unveiled by Huobi in March 2019. After Binance, which managed to conduct a successful IEO with the TOP Network project, Huobi was the next significant exchange.
In a matter of seconds, they completed their first selective token sale event. And the token prices quickly rose by 250 percent. Huobi Prime presents itself as a Direct Premium Offering (DPO) platform with several benefits for users.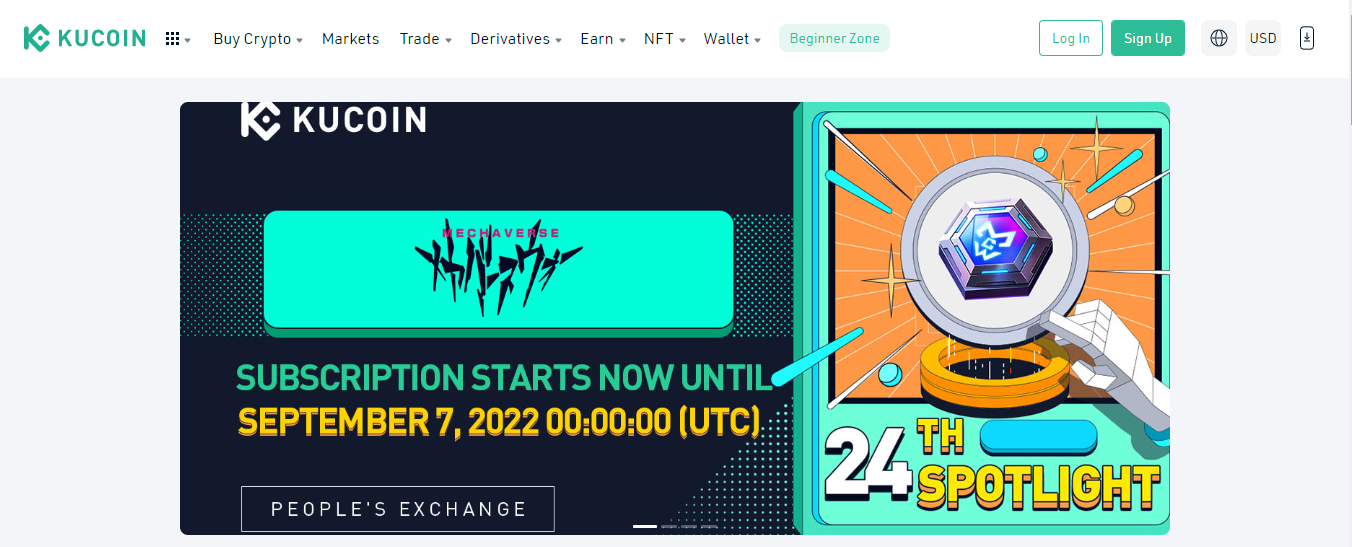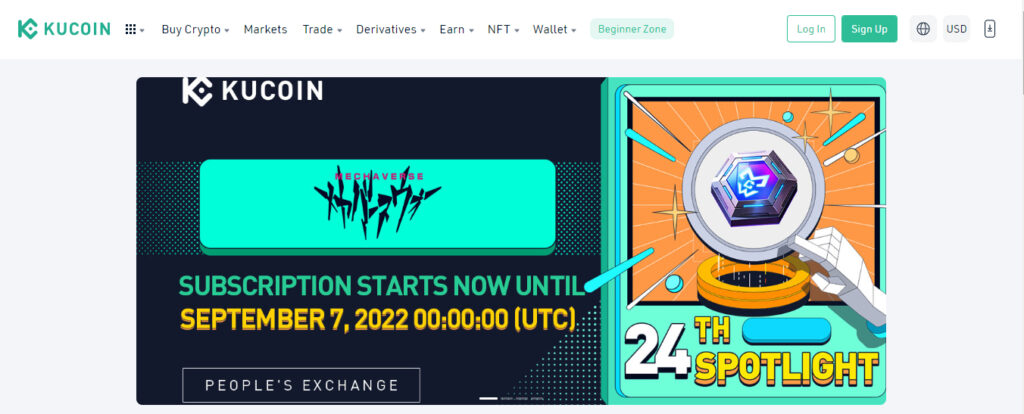 This list of the best IEO launchpads is incomplete without Kucoin's Spotlight. Kucoin has launched over 25 offerings to date. Their selection of projects is commendable.
They truly give a great spotlight to the projects they support.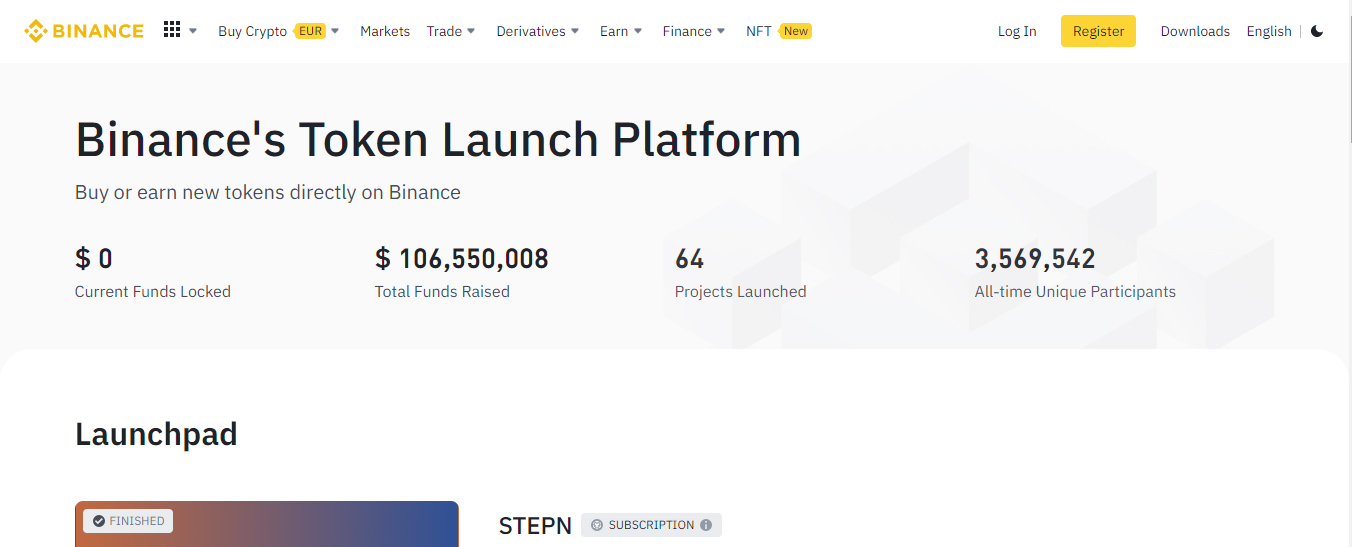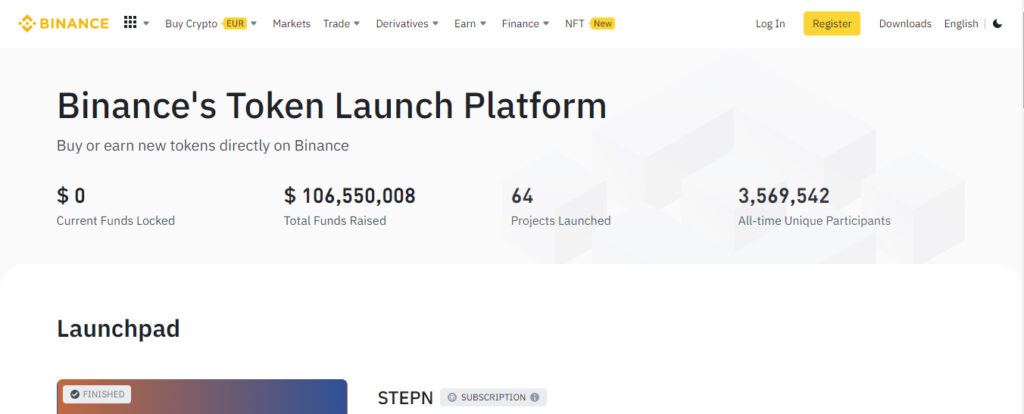 We have already spoken tons about Binance Launchpad. It is one of the first IEOs and certainly the most popular one.
Binance exchange is the top exchange in the world by transaction volume. And the quantum of users duly supports its Launchpad's performance.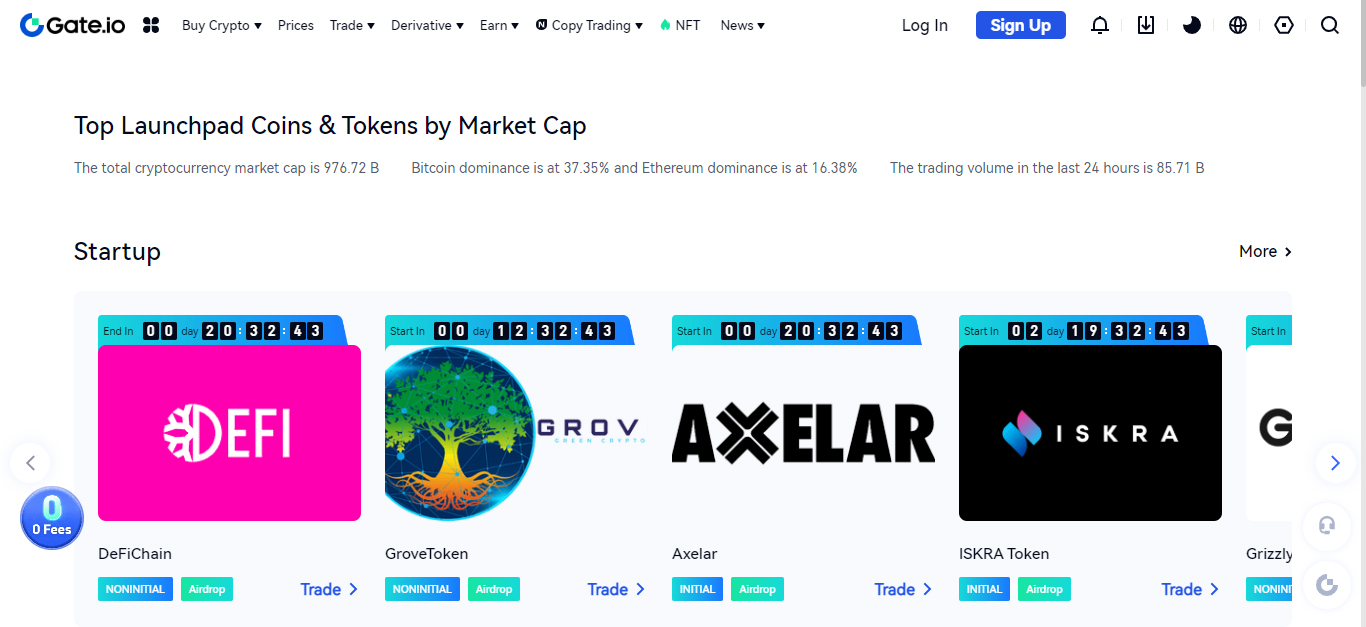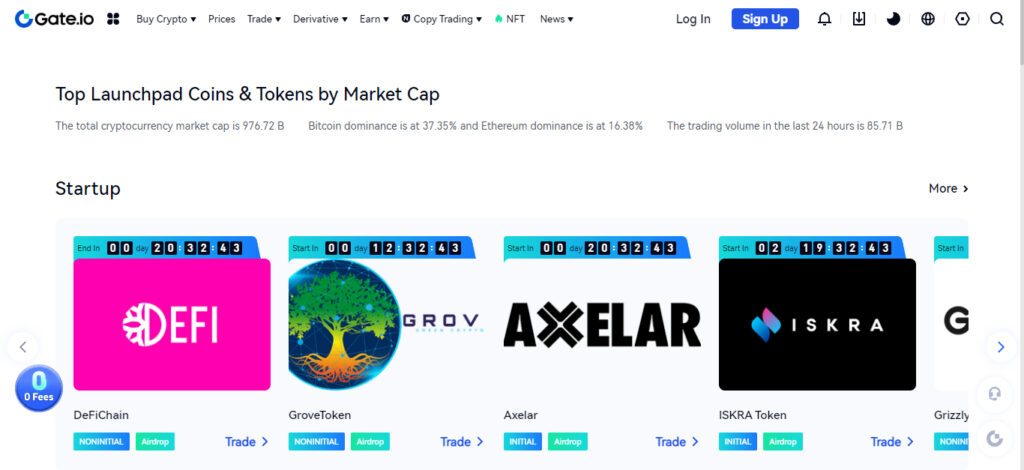 It is Gate.io exchange's native launchpad. Gate is very active when it comes to the introduction of new projects. A new generation of international traders may now access the revolutionary world of cryptocurrency thanks to Gate.io.
They built IEOs for:
GoWithMi
MovieBloc
DREP
CNNS, and
FACTS.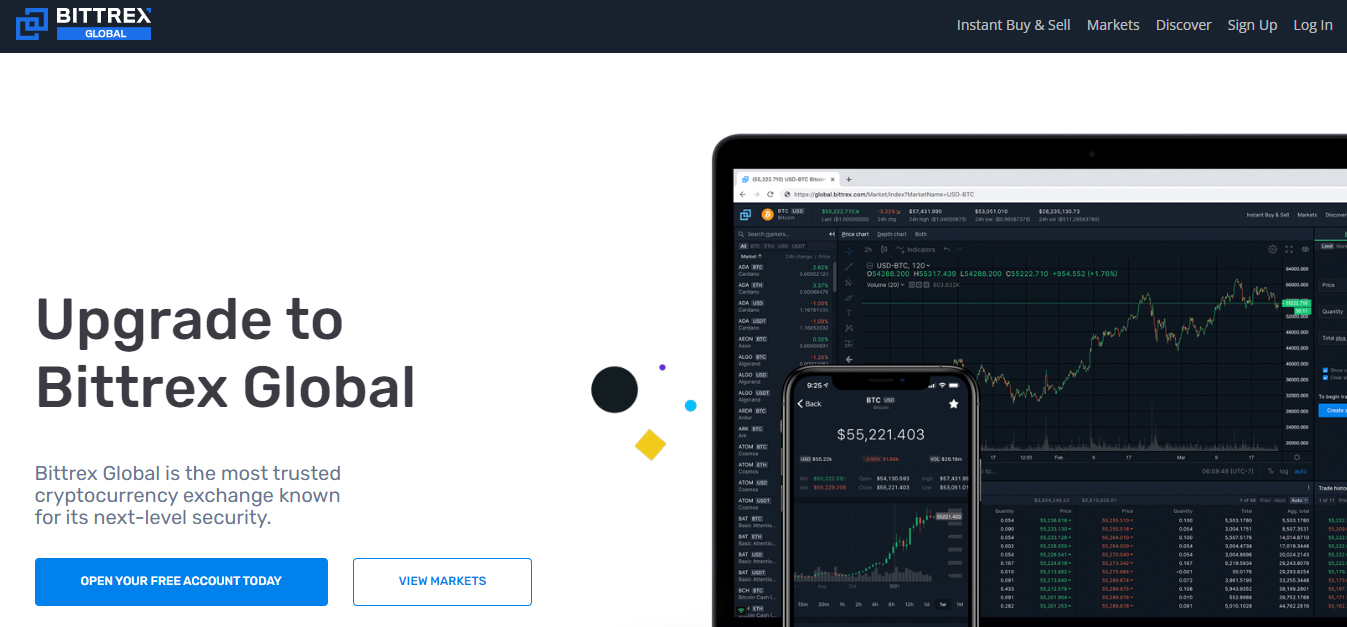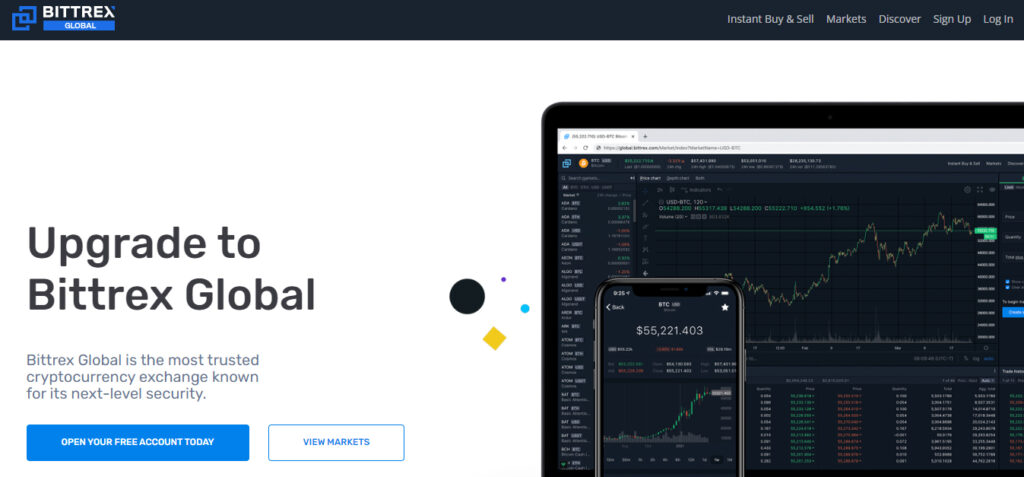 The cutting-edge technology of Bittrex was used to create Bittrex International, a safe, dependable, and intelligent trading platform for digital assets.
In February 2019, Bittrex made the first IEO for the RAID project announcement. Due to material modifications in RAID's business condition, the IEO came to an end.
The company's failure with the initial project did not deter them from making a second attempt, and on April 2, the Bittrex IEO for VeriBlock sold out in 10.4 seconds, according to the company report.
It considerably enhanced Bittrex's reputation and generally increases market optimism.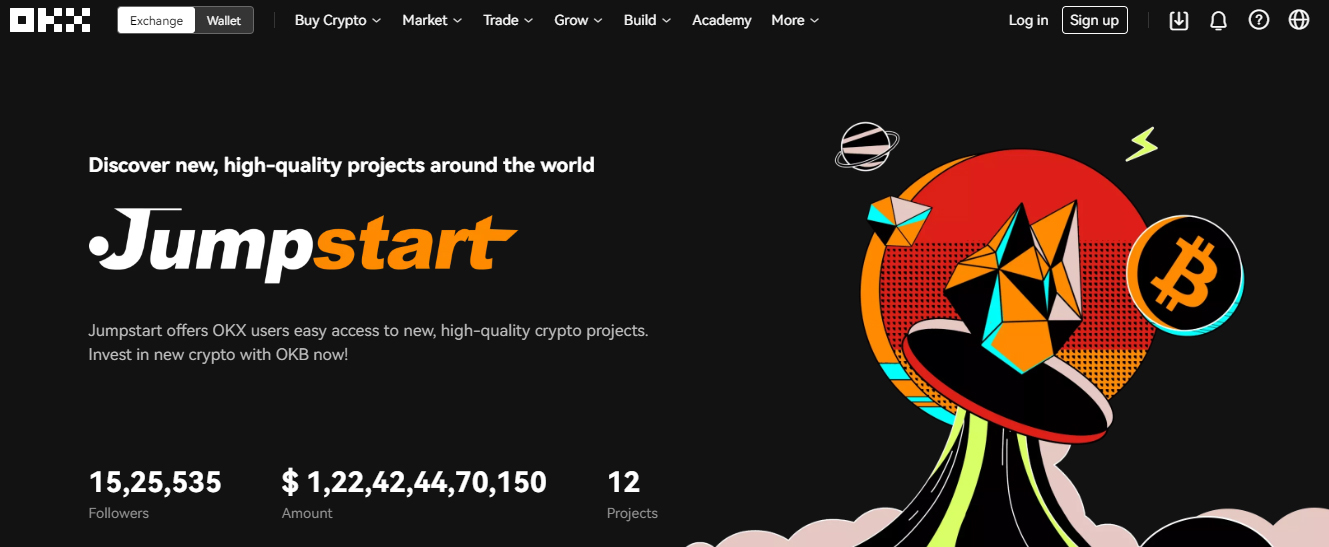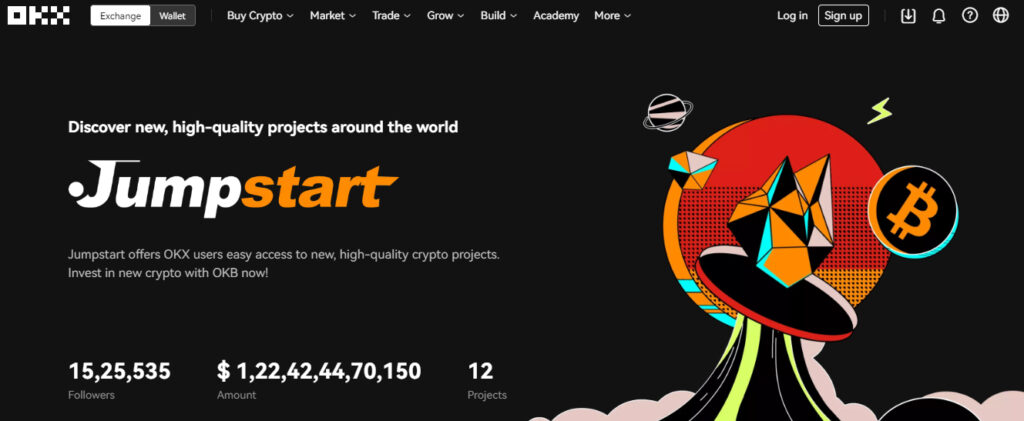 They have every right to present themselves as the most reputable exchange for digital assets and a world leader in blockchain technology.
In March, OKx, one of the top exchanges by trade volume, reveal its token sale platform, called OKx Jumpstart.
Although there has not been public information released regarding impending initiatives, we can be confident that they are actively searching for new potential projects to collaborate on.
The abovementioned best IEO launchpads are the most popular ones in the market, however, there are many other upcoming IEO launchpads that can be added to this list.
7. Probit Launchpad
Probit's IEO platform, which is expanding quickly, is enjoying significant success. It had its inaugural IEO in February 2019 and has since hosted more than 70 rounds of IEO.
Incredibly successful projects launched by Probit include the Linux IEO, which sold out in five seconds and raised $300,000 in under thirty minutes, and Boltt Coin, which raised $795,000 throughout four rounds that all sold out.
All 5,000,000 of SportX's SOX tokens were sold during their inaugural Launchpad Premium IEO, which also helped the decentralized sports IP ecosystem's value soar by 300 percent.
8. Coinbene
One of the top reliable platforms for crypto assets. With a large community, Coinbene frequently ranks among the top 10 exchanges. Although Coinbene began discussing its own IEO platform in 2018, the first IEO launch was not formally out until March 2019.
9. IDAX Foundation
An international exchange platform called IDAX was by GBC (Global Blockchain Research Centre).
IDAX offers its customers from all around the world a simple, secure, and quick service for transacting in digital cryptocurrency. The first IEO for the ZeroBank project, which took place in April 2019, has been announced by IDAX. AlienCloud, Migrant, and xCrypt are the next IEOs.
10. BGOGO Apollo
It is the first exchange for digital assets to have super node listing power. Its creation was to list the best and most promising digital assets. Members from top Internet businesses including Facebook, Twitter, IBM, Alibaba, etc. were responsible for the creation of Bgogo.com. Two token sale events for the ARM and X-Block projects have been out, and they are now starting Apollo (IEO Launchpad).
11. BW Launchpad
Similar to its strategic partner ZB.com, BW.com's exchange differentiation is by a solid presence in the Asian continent. Six IEO projects have the sponsorship from BW Tokens Launchpad so far (FUTUREPIA, PANTHEON X, and Link by Blockmason, Gravity, BLOCKBUSTER, and V SYSTEMS).
12. BitMax Launchpad
Although it is a new exchange, it has a powerful derivatives platform and access to significant high-ticket investors. There is already a suspicion that these projects may struggle to maintain their pricing after they are officially listed because their initial IEO project, called DOS Network, did not obtain the best possible support from the community.
However, the initial step is never easy, therefore, we anticipate Bitmax Launchpad to yield winners. A launchpad IEO of 1 is what Bitmax hopes to achieve each week.
13. Latoken Launchpad
LATOKEN is a cryptocurrency exchange that is expanding quickly with an emphasis on token liquidity. In March 2019, LATOKEN came into the top 20 on CoinmarketCap, and the ranking has since improved.
Latoken launched its IEO launchpad in 2018, and since then, they have actively marketed the projects that are on the list. Recently, a new IEO came into the market for the 7Eleven project.
14. Exmarkets Launchpad
Customers can trade numerous cryptocurrencies around-the-clock on a variety of exchanges with ExMarkets' ecosystem at cheap fees, with high liquidity, and with a small bid/ask spread. A backend framework enables the ExMarkets platform, a next-generation cryptocurrency exchange, to offer large order books and high liquidity.
15. Cobinhood
The goal of COBINHOOD, a platform for next-generation cryptocurrency services, is to affect future economies by building a cryptocurrency financial hub for the blockchain era. Cobinhood has stuck to the original definition of the term "ICO" and provides turnkey ICO services for projects, such as business model optimization, tokenization, marketing, and public relations.
Two projects have been accomplished as of right now: CyberMiles and their token sale for the Cobinhood coin.
16. CoinTiger
A global and cutting-edge cryptocurrency asset exchange, the CoinTiger platform offers multi-cryptocurrency trading services in several languages to blockchain aficionados all over the world. Since the platform's debut, it has undergone constant iteration and improvement.
As a result, it currently boasts a more mature ecosystem that includes web, iOS, and Android client applications as well as full exchange services including bitcoin trading, Ticker Capital, Labs, and IEO. The CoinTiger platform did an IEO for TCT – Tycoon Global in the summer of 2018.
Bottom Line
If you want to invest in projects in their early stages, you should consider investing through initial offerings. The list above of the best IEO Launchpads is a non-exhaustive list and there are bound to be new additions.
The IEOs mentioned in the beginning are the most popular ones however, it is still advisable to do your due diligence before investing through any of the above.