Introduction
If you want to start making high-yield investments, getting involved in early-stage cryptocurrency projects is probably best. And do you know what is the best way to find promising initiatives? Let a cryptocurrency project launchpad be your trusted advisor.
In this article, we will discuss the best IDO Launchpads that are available in the cryptocurrency ecosystem.
The way that cryptocurrency launch platforms play their part in the process is by offering more security to investors and project founders. The best launchpads follow a rigorous process to verify new users and projects, ensuring that all parties have legitimate backgrounds and intentions.
In addition to the extra security, these platforms also qualify blockchain-based projects to generate funds, while also offering investors access to early-stage token sales.
Having early access to sales means investors can get good deals before the market opens to the general public. Following a growing project from the beginning, it enables those investors to be in the front row when it comes to collecting their rewards.
But what are IDO Launchpads? Though we have an exhaustive article on IDO Launchpads, however, for understanding purposes here is a snippet about it below.
What is an IDO LaunchPad?
Also known as IDO (Initial-DEX Offering) platforms or cryptocurrency incubators, cryptocurrency launch platforms are a means of allowing blockchain-based projects to outsource their funding while offering investors access to cryptocurrency sales. early-stage token.
Launchpads are decentralized crowdfunding platforms for new Cryptocurrency projects
Investors can use the platform to find promising cryptocurrency projects before they are released to the market.
As a result, they can invest in the business while it is still in its early stages, which often means lower coin prices and more opportunities to consult on business strategies.
Both entrepreneurs and investors benefit from launching a project through these platforms. On major launch pads, new projects are rigorously vetted, and a Know Your Customer (KYC) process is usually performed by a third party as part of user verification.
Due to its decentralized and blockchain-based approach, the reach of the individual as an investor has increased, resulting in the financing of many more projects compared to traditional venture capital systems.
Best IDO Launchpads
With a deeper understanding of what a cryptocurrency launchpad is, the next step is to discover the best few, according to the individual interests and needs of each investor. Below is a complete list of the best IDO launchpads available in the market. Look at this!
1. BSC Pad
BSC Pad is the first Decentralized IDO Platform for Binance Smart Chain. In my opinion, it is the most interactive IDO launchpad platform that incentivizes stakers with guaranteed allocation.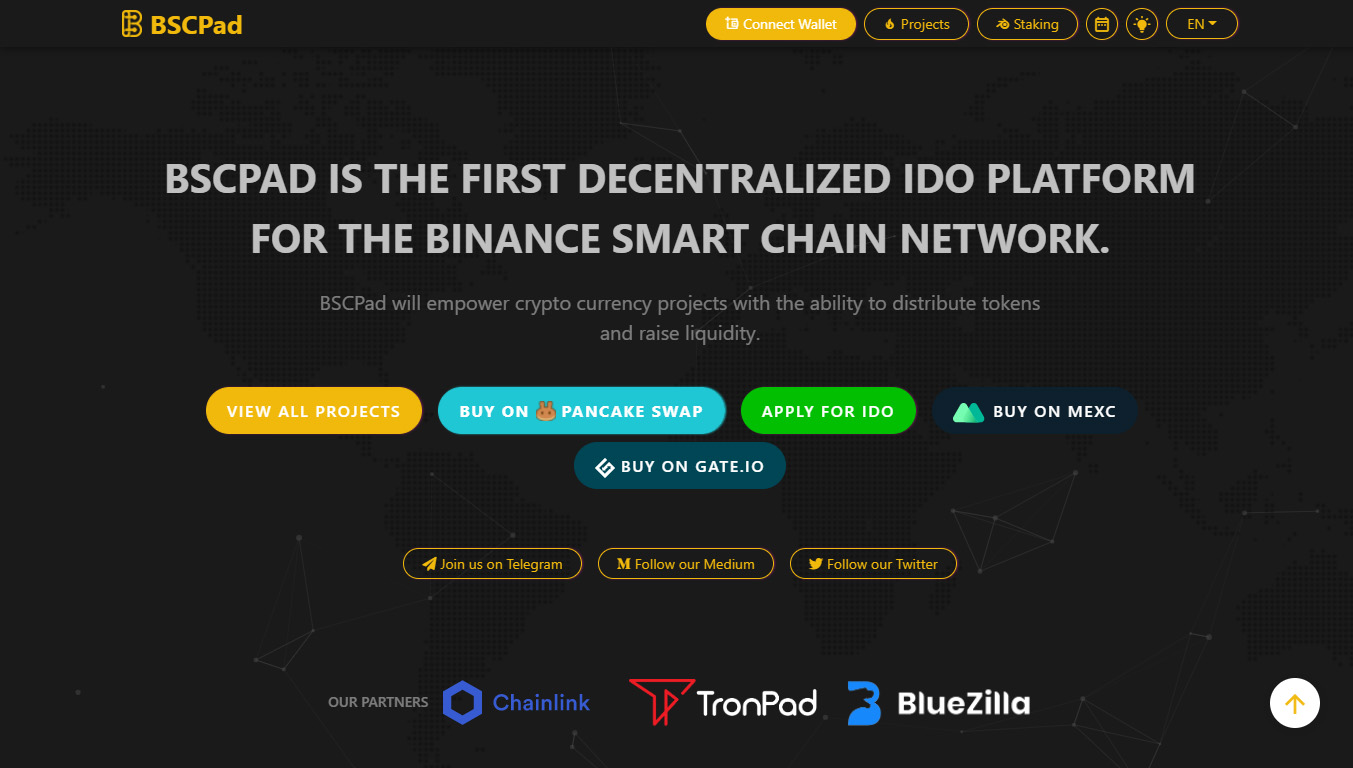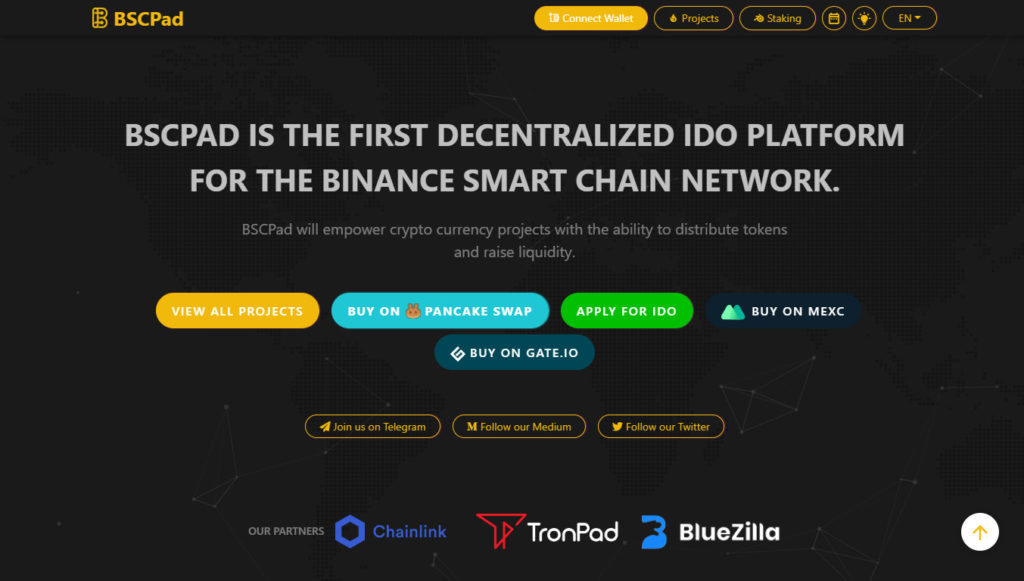 It was incubated by one of the biggest VC investors in the cryptocurrency arena, BlueZilla.
It has a tier system. You have to stake its native currency (BSCPad) to get allocations. It is quite evident that your guaranteed pool weight increase with higher staking.
The launchpad also allows a lottery system if you do not wish to stake too much crypto. However, in that case, you are playing by your luck.
Below is the Tier system of the IDO launchpad for quick reference: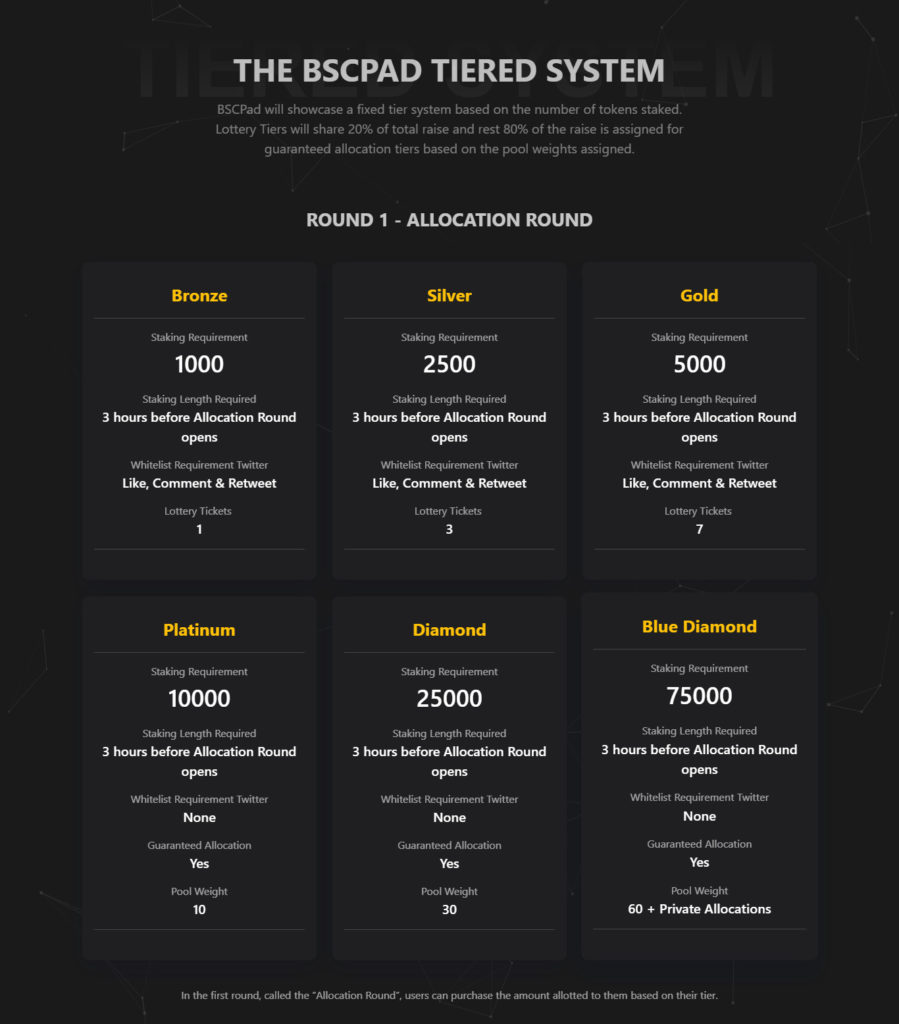 2. GameFi
The GameFi launch platform integrates fantasy games, betting, lottery, PVP games, and an NFT marketplace into one platform focused on e-Sports. It is currently the only game launch platform that supports every chain out there.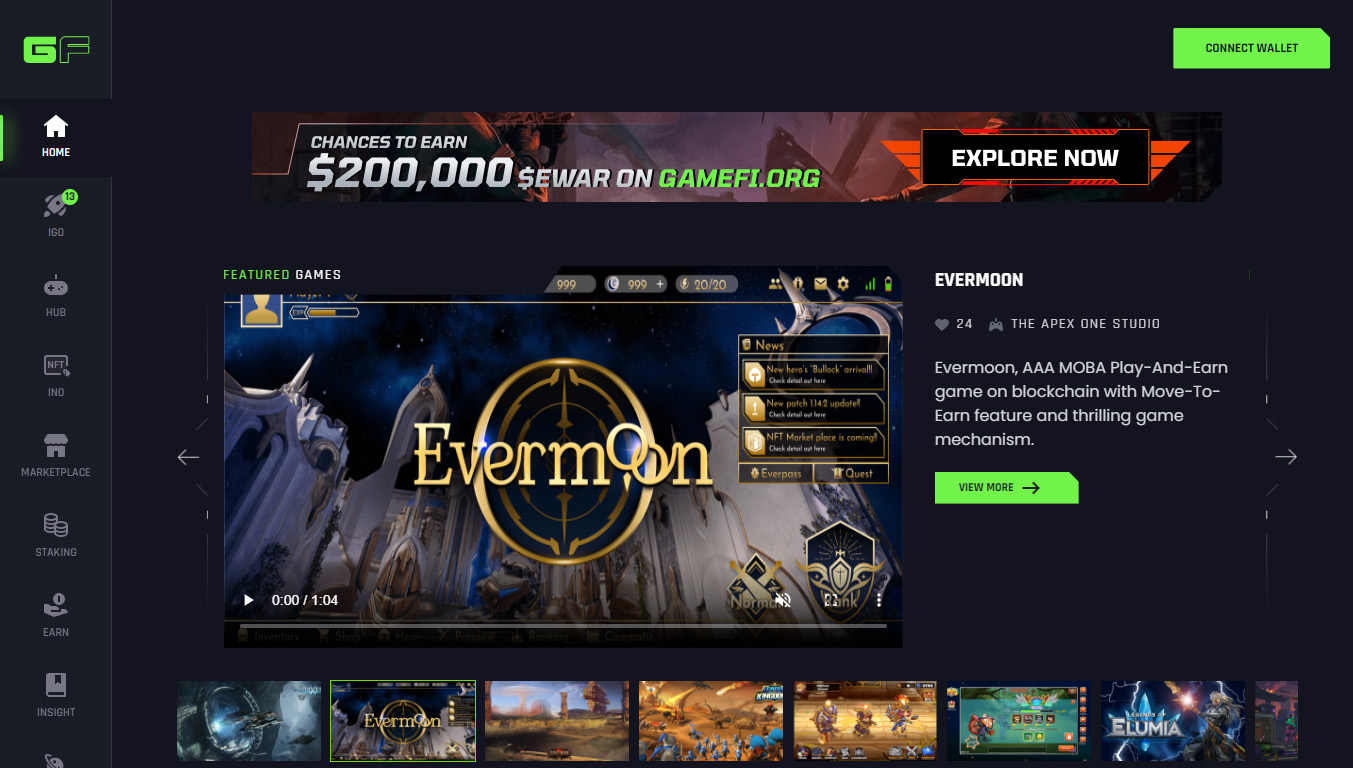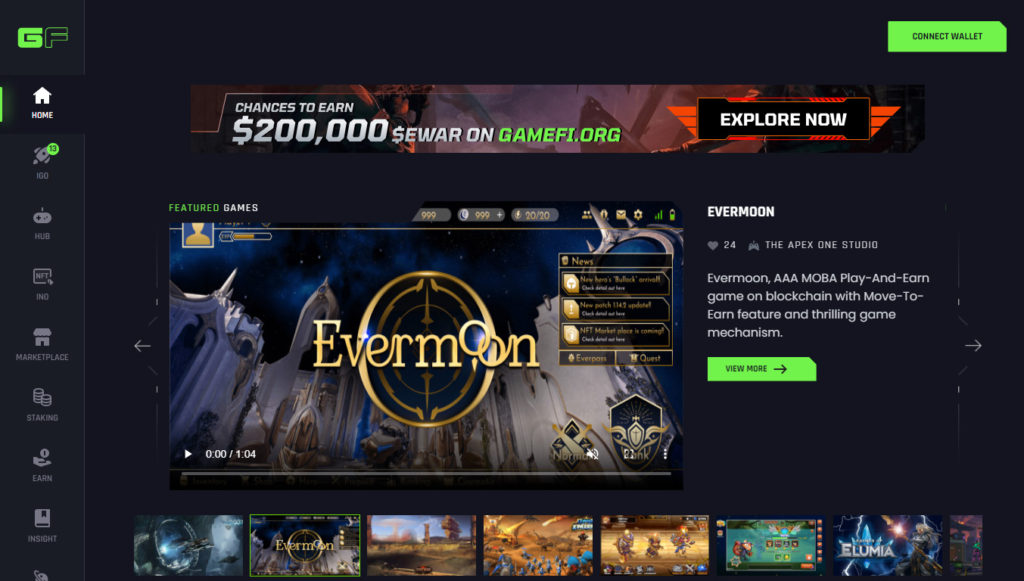 GameFi is the first platform to introduce cross-chain trading of in games NFTs & other items. Quite interesting!
It was developed on BSC (Binance Smart Chain) & Polygon Networks. This platform aims to address the problem of gaming platforms in relation to the high cost of tokenizing themselves and becoming a safe space where players can come together and communicate.
In addition to providing players with a smoother experience geared towards fun, GameFi also serves investors and traders with an exclusive platform to launch new games.
GameFi ecosystem consists of:
Launchpad
Accelerator
Aggregator
Marketplace
Yield Guilds
3. Trustpad
Trustpad is an innovative, multichain launchpad. It hosts projects from Ethereum, Solana, BNB Chain, Cardano, Polygon, Avalanche, and Terra.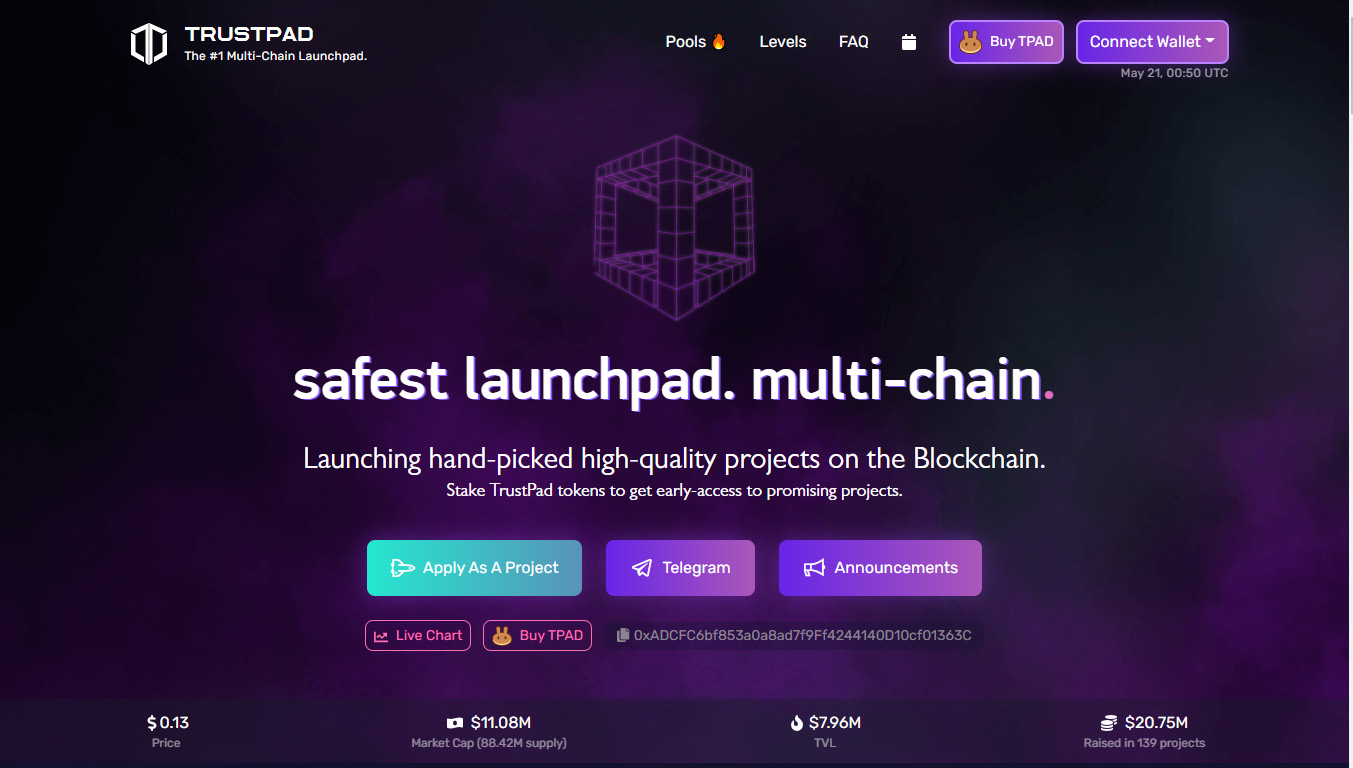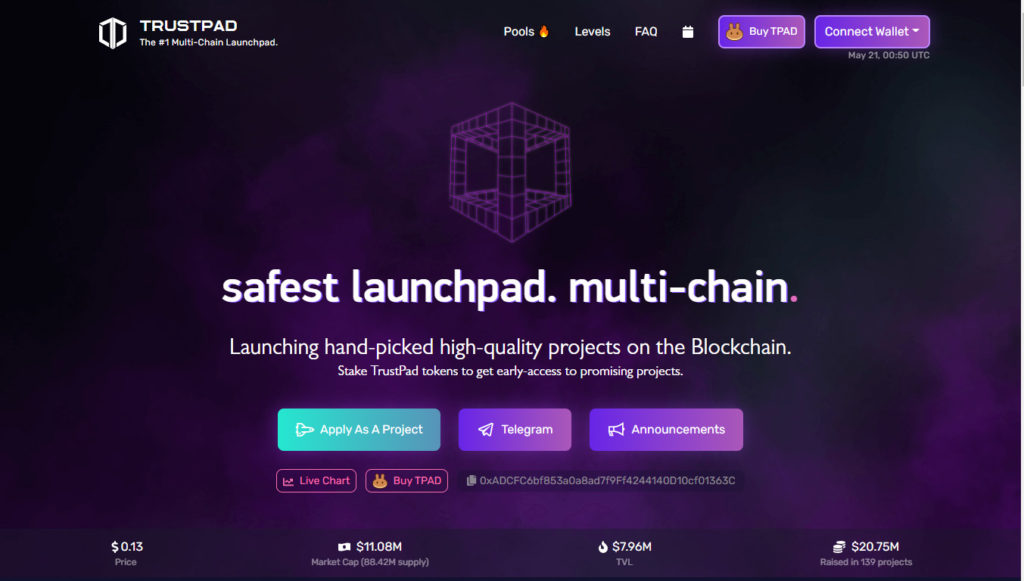 Having Partners like Chainlink and Genesis Shards the IDO launchpad is backed up by:
Blocksync
4SV
Twin Apex Capital
AU21 Capital
and Lupa X Capital amongst others
Astonishingly, the IDO Launchpad has completed over 110 fundraising events on its platform. The most noticeable thing about the launchpad is that it has even refunded funds to investors who invested in projects that couldn't do well. This is something that is difficult to find.
Here is tiered system that TrustPad follows: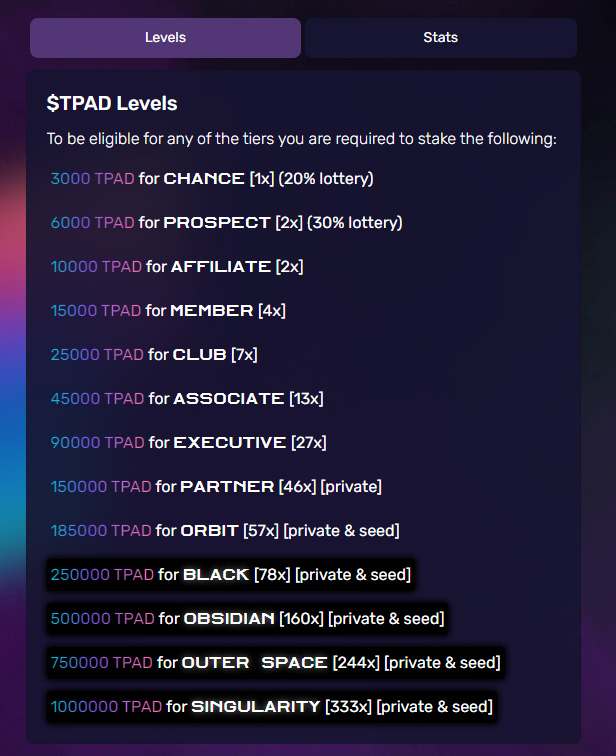 4. Seedify
Seedify focuses on Blockchain Gaming, NFTs & Metaverses. It is a gaming IDO Launchpad & Incubator. The native currency that you have to stake is SFUND.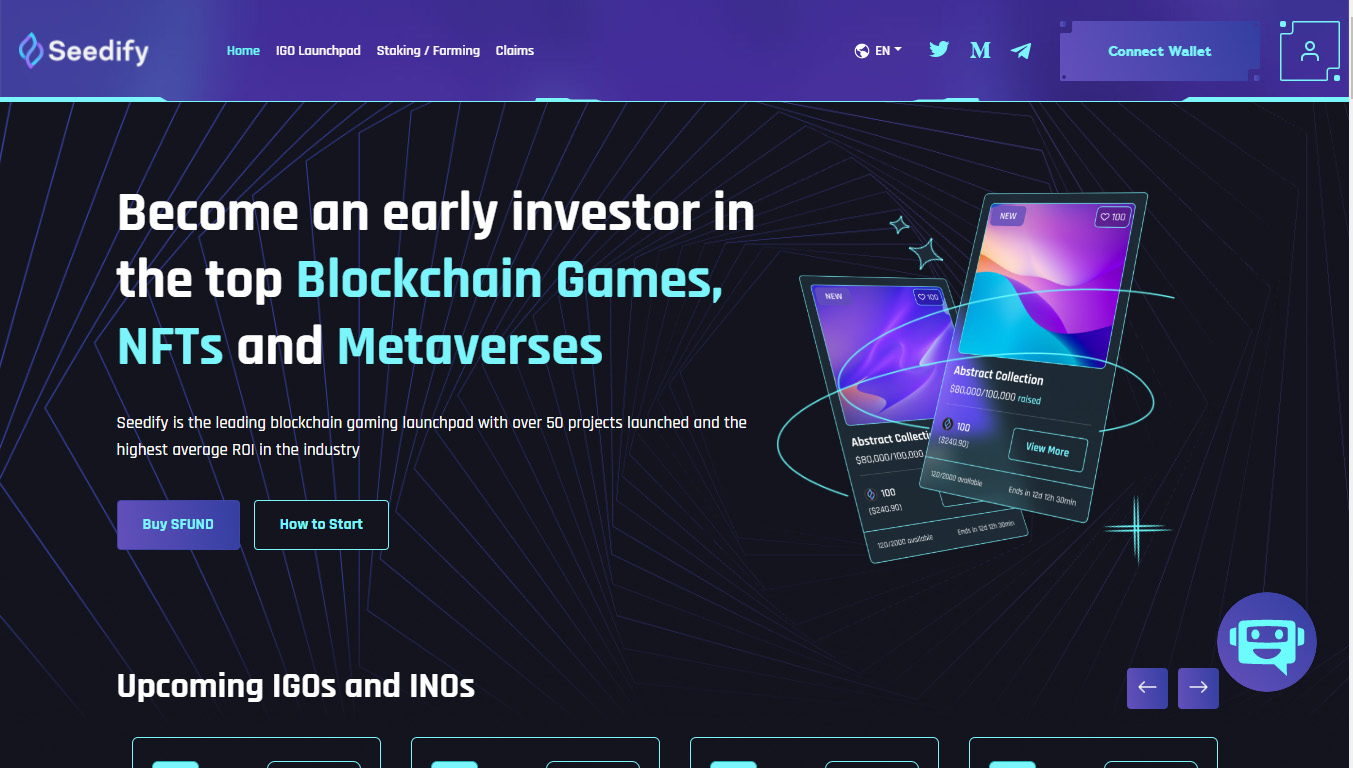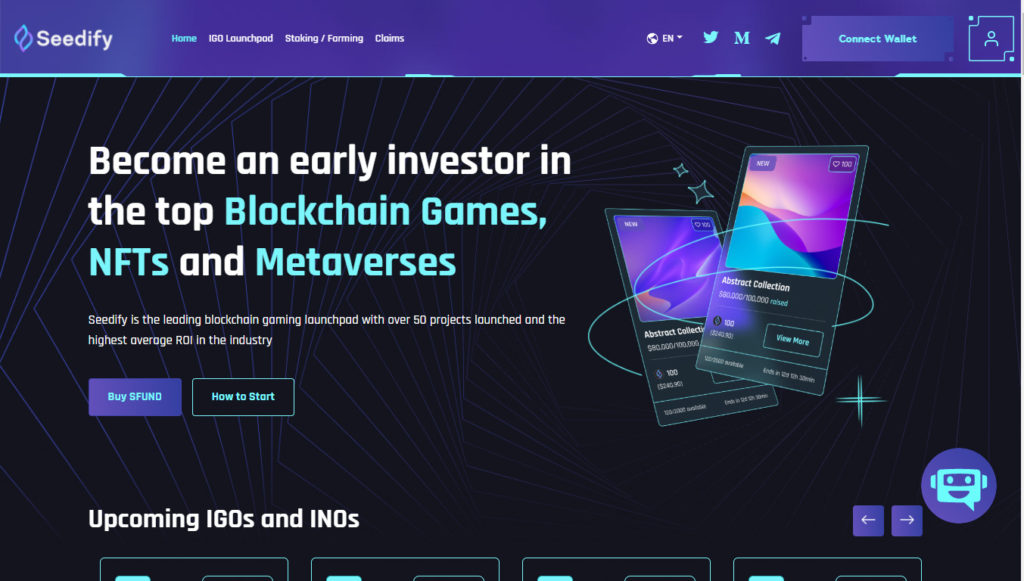 It has successfully launched over 50 projects and normally has 10 projects in pipelines.
It makes sure that it protects its investors, influencers, community members & partners with its "Seedify Protect Launch clauses". You can read the same here.
The various levels of investment and allocation on this platform are mentioned below: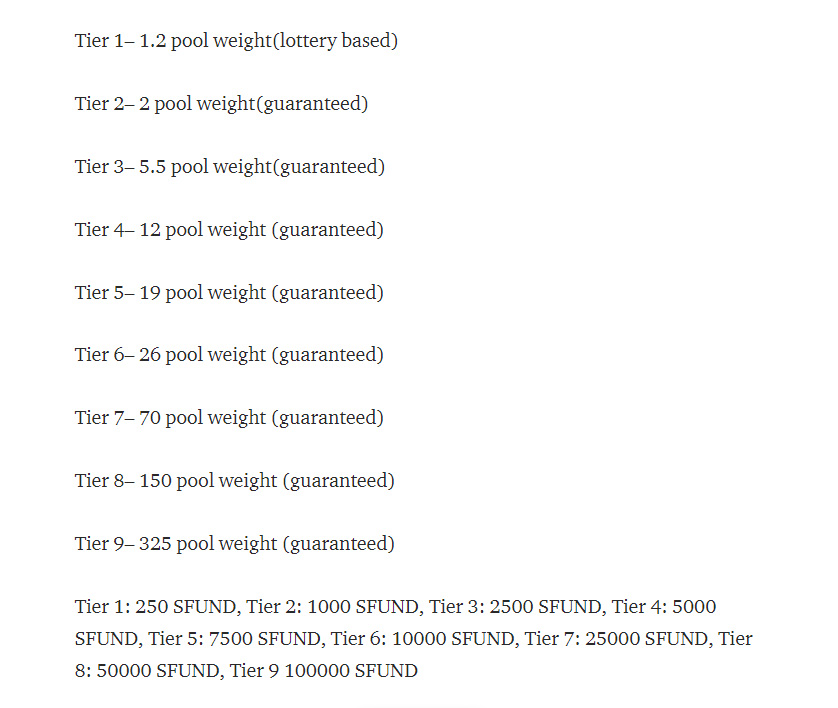 The platform enforces penalties and issues refunds for non-compliant projects.
5. DAO Maker
DAO Maker hustles to bring Venture Capital to the masses. Wherein they ensure great staking rewards along with participation in the funding events.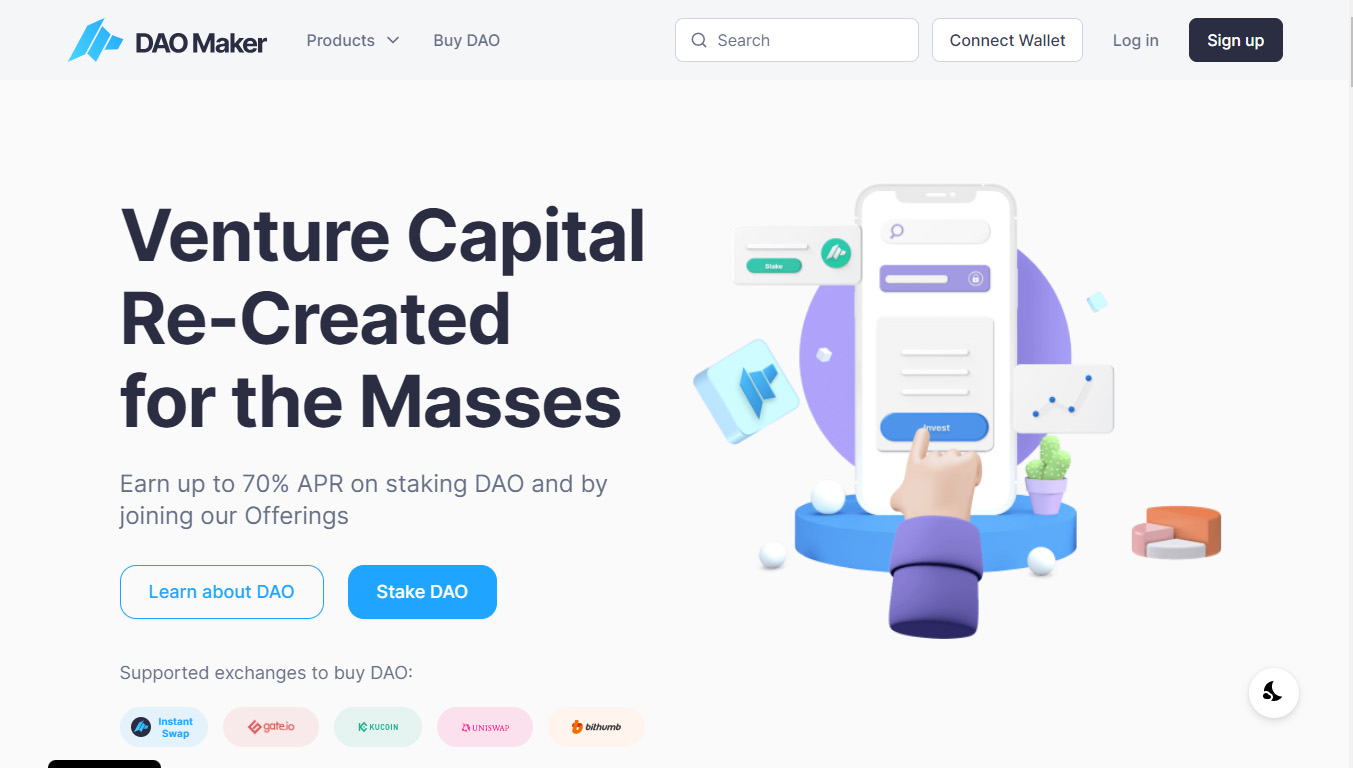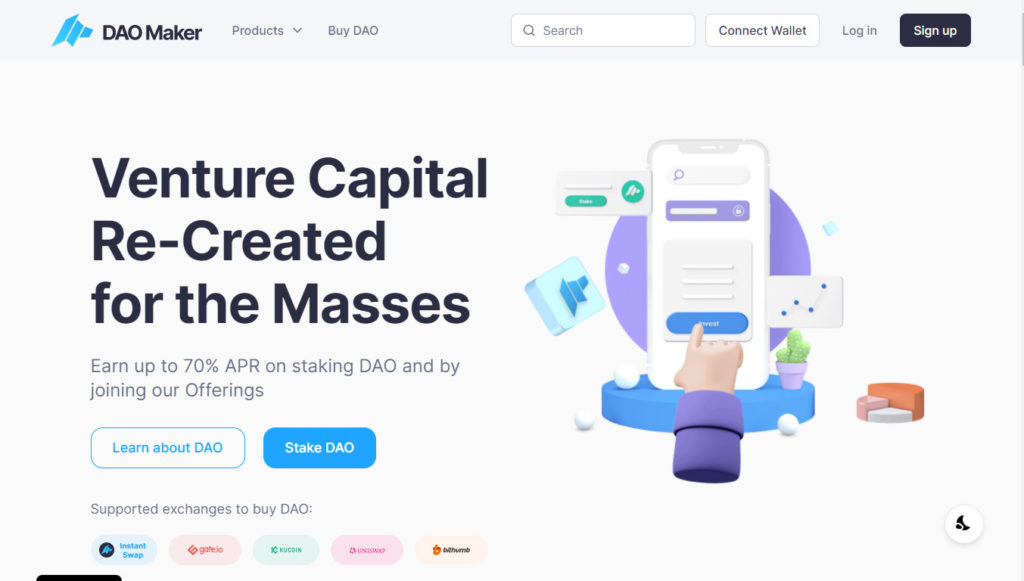 It was conceptualized by Christoph Zaknun and Hatu Sheikh in 2017.
DAO Maker encourages people to participate in the growth of Projects through social mining. Social mining for your kind information is the process of obtaining data from the content that users generate on mobile apps, and social media sites among others.
6. Firestarter
Built on Polygon Blockchain, firestarter is a multichain IDO launchpad for Metaverses or more precisely an IMO. IMO stands for Initial Metaverse Offerings.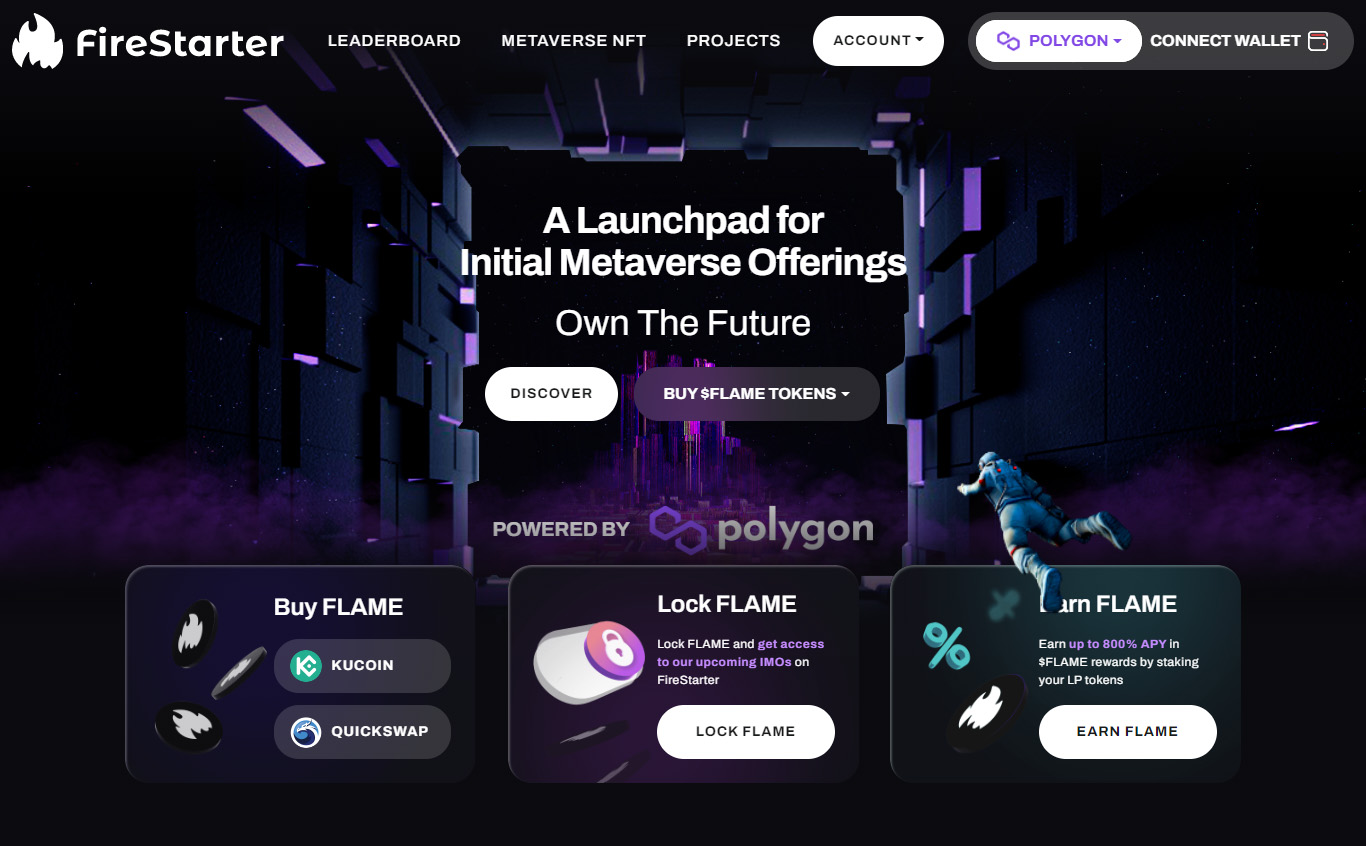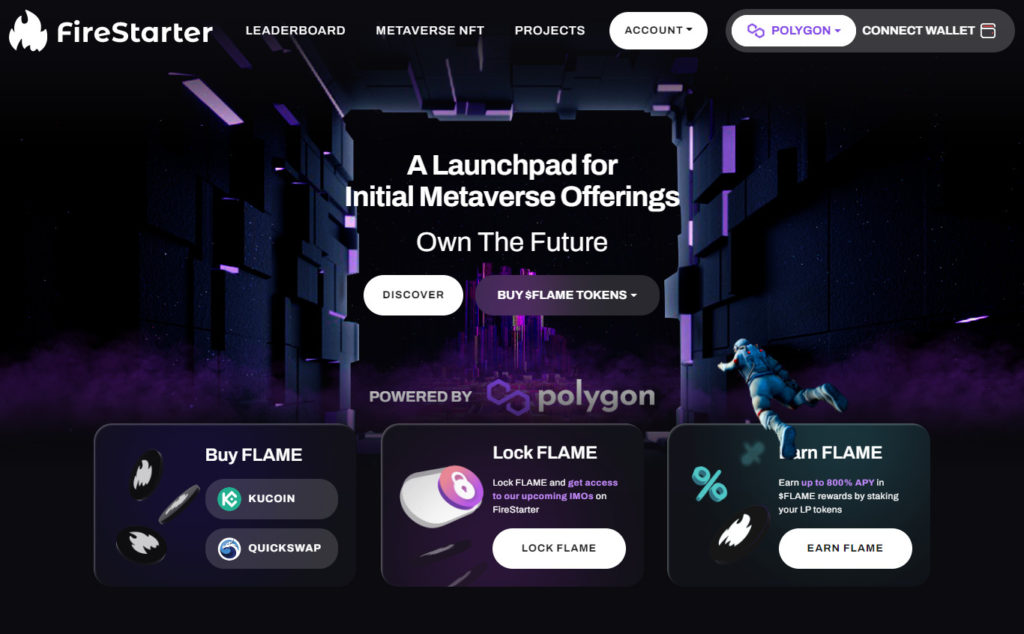 Considered to be the first Metaverse launchpad it has completed over 10 metaverse projects on a variety of blockchains like:
Ethereum
Solana
Polygon
Binance Smart Chain
The native token that you need to stake to participate in the crowdfunding process is FLAME. It doesn't have a guaranteed allocation system unless you are one of the Top 25 Flame Leaderboards and Hiro NFT holders.
It has a tiered system for allocation and is below: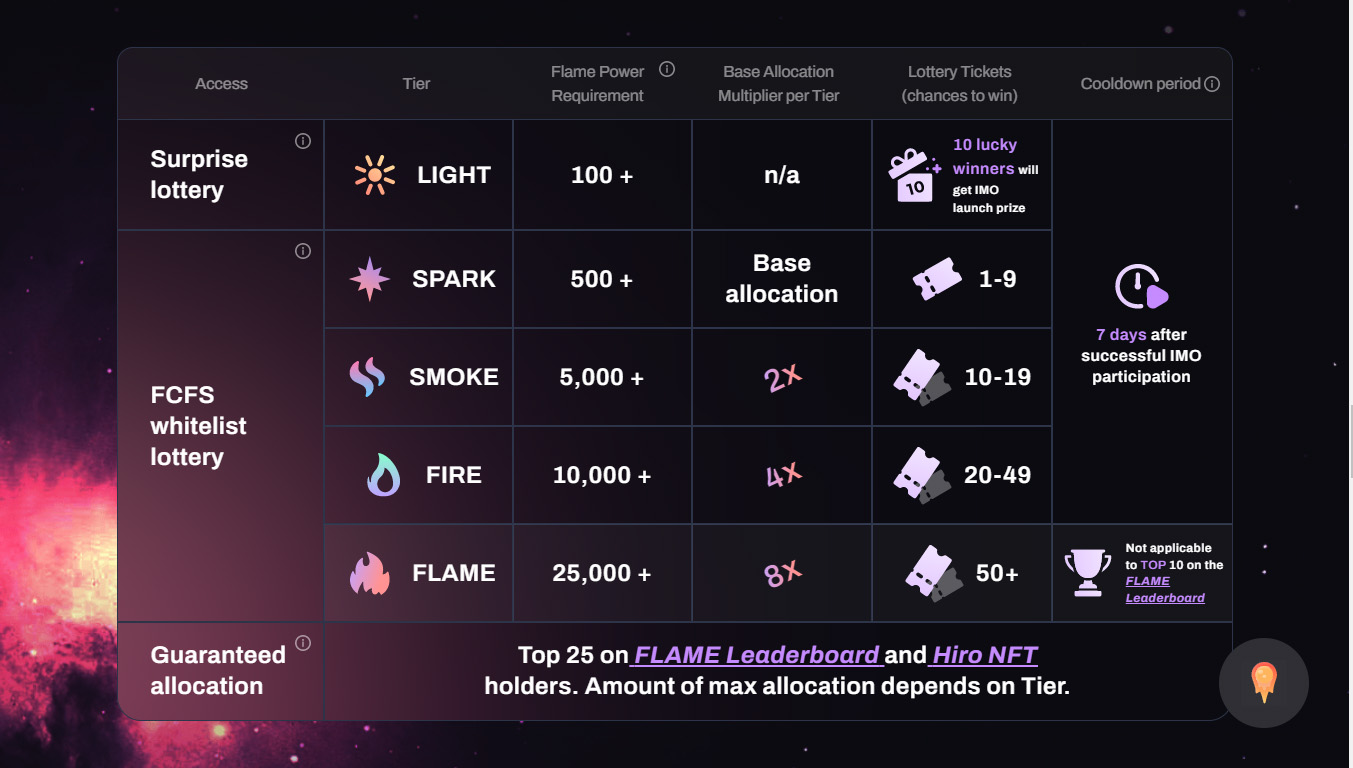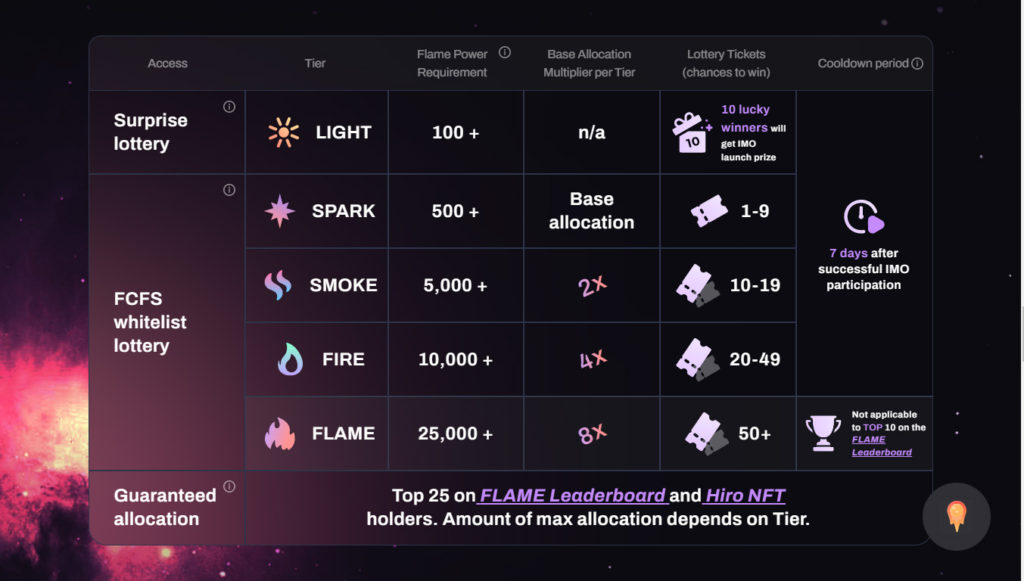 Conclusion
The cryptocurrency pitch deck model allows average investors access to projects previously available exclusively to traditional venture capitalists and other high net worth investors.
In addition to the democratization and flexibility of high-risk investment, the launch platforms facilitate the financing of cryptocurrency projects, also allowing the creation of native currencies that can become extremely valuable.
These launch pads are revolutionizing the way the average investor engages with exciting new projects and it's an opportunity no one wants to pass up!