Introduction
Decentralized launchpads for cryptocurrencies, also known as IDO platforms, are used to introduce new coins, launch cryptocurrency projects, and increase liquidity. They represent the future of fundraising, digital commerce, particularly for decentralized money.
There are many blockchains like Ethereum, Polygon, Solana, Avalanche etc on which smart contracts can be coded. And accordingly there are many such IDO launchpads for each blockchain. In this article we will discuss the best IDO launchpads for every blockchain.
Any new project that is launched on a decentralized exchange platform using coins or tokens can raise funds on an IDO platform. People from all backgrounds can participate in the project because it uses a blockchain-based methodology.
Launchpads give individual investors access to projects at an early stage that were previously only available to hardcore venture capitalists and large-scale investors.
Additionally, if the project starts to produce results, the positive effects of its success can raise the value of these coins and tokens, translating into gains for the initiative's early backers. This degree of reciprocity motivates both parties to take part in IDOs.
So let's dive into our topic for discussion and explore the best IDO launchpads for every blockchain from Ethereum to Polkadot.
Best IDO Launchpads for every Blockchain
1. DAO Maker (Ethereum)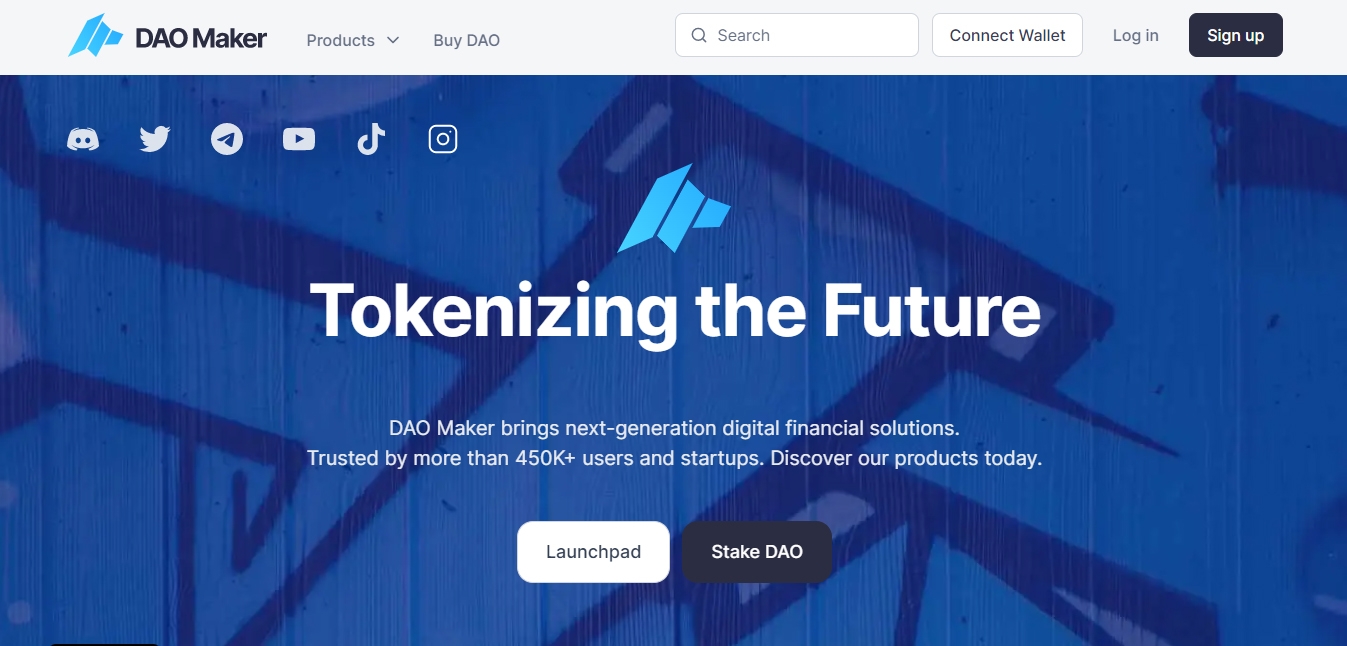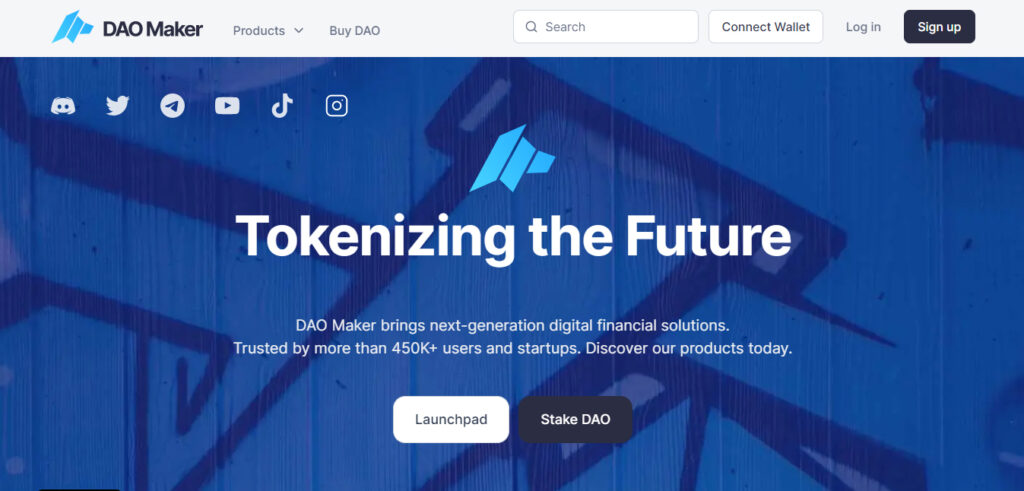 Ethereum is the most popular Blockchain for coding smart contracts. Now these smart contracts can be used for Decentralized Finance lending or borrowing, NFTs, Metaverse, Gaming and likes.
Ethereum recently had a merge wherein the consensus mechanism of Ethereum was tapered to Proof of Stake from Proof of Work which was more energy intensive.
DAO Maker is one of the first IDO Launchpads that was introduced in the market. Starting 2017 DAO maker has enabled many retail investors and individuals like you and me become active in venture investors.
You can stake DAO at the platform to participate in early funding rounds.
Popular Launches on the Platform include
beFITTER
Amazy
Skeb Coin
WingRiders
DAO Maker is available at:
2. BSC Pad (Binance Smart Chain)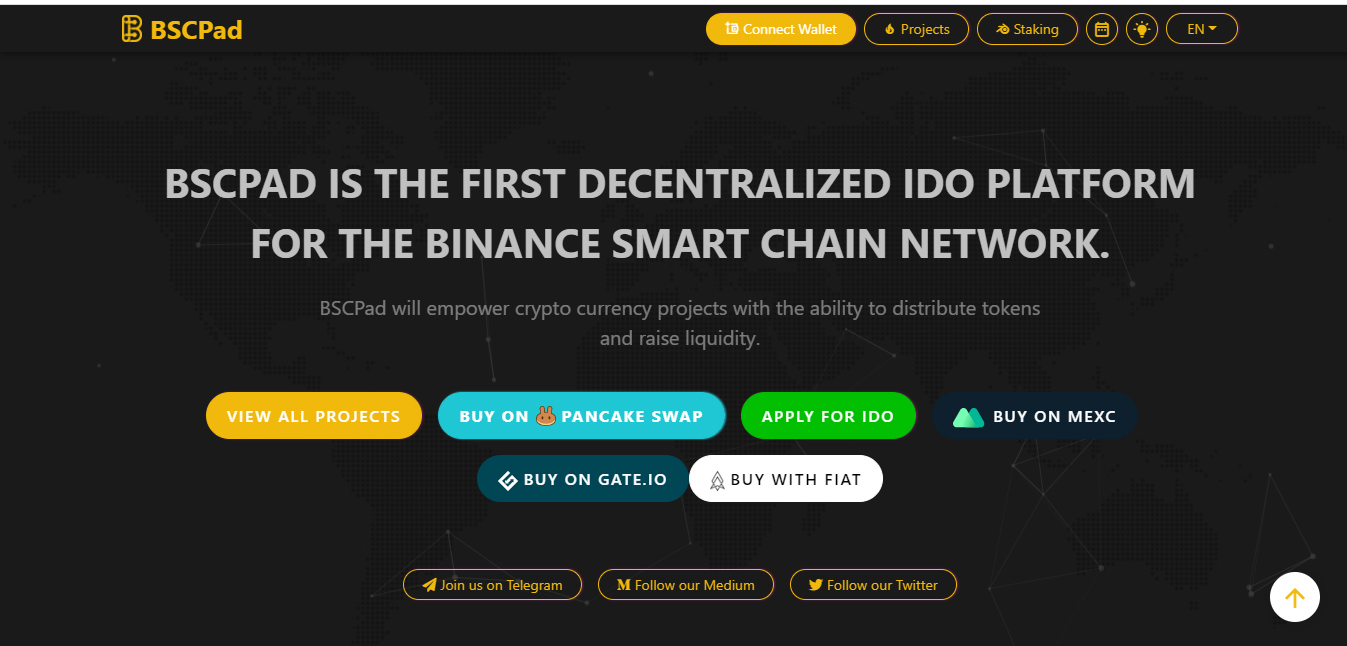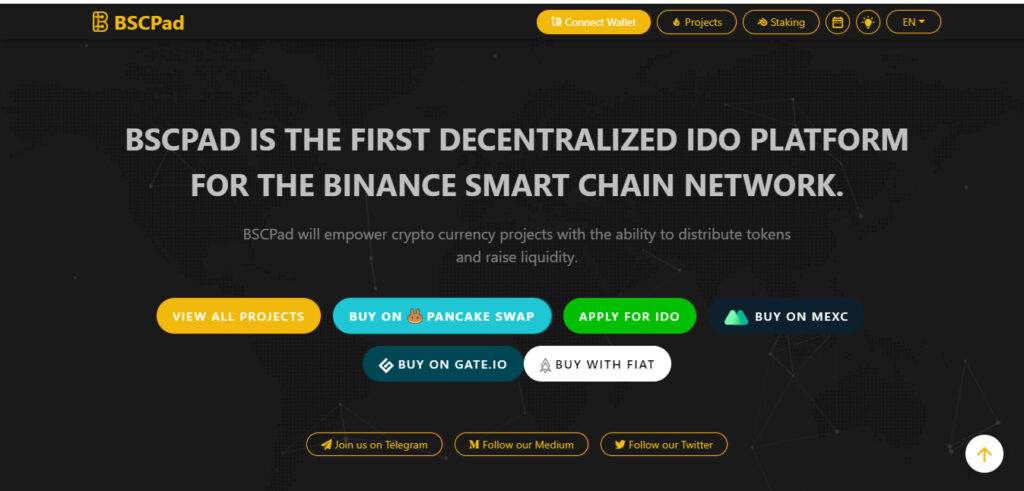 The BSCPad platform gives Binance Smart Chain projects a way to raise liquidity and distribute tokens. It serves as a platform for just, independent launching.
As mentioned earlier it is based on Binance Smart Chain, the blockchain that was started by Binance Exchange. Compared to Ethereum, Binance Smart Chain has very low gas fees. Gas fees is the blockchain's fees for undertaking transactions on the network.
BSC Pad helps investors by facilitating fair launches and providing value to all token owners, this platform enables traders of all sizes to fund the most promising forthcoming Binance Smart Chain businesses.
BSC Pad has tier system and you can participate in the allocation of new projects based upon your tier.
Recent Project Launches at BSCPad include
WeWay
Verve
Metafluence
Qmall.Exchange
Outer Ring
BSC Pad is available at:
3. Solanium (Solana)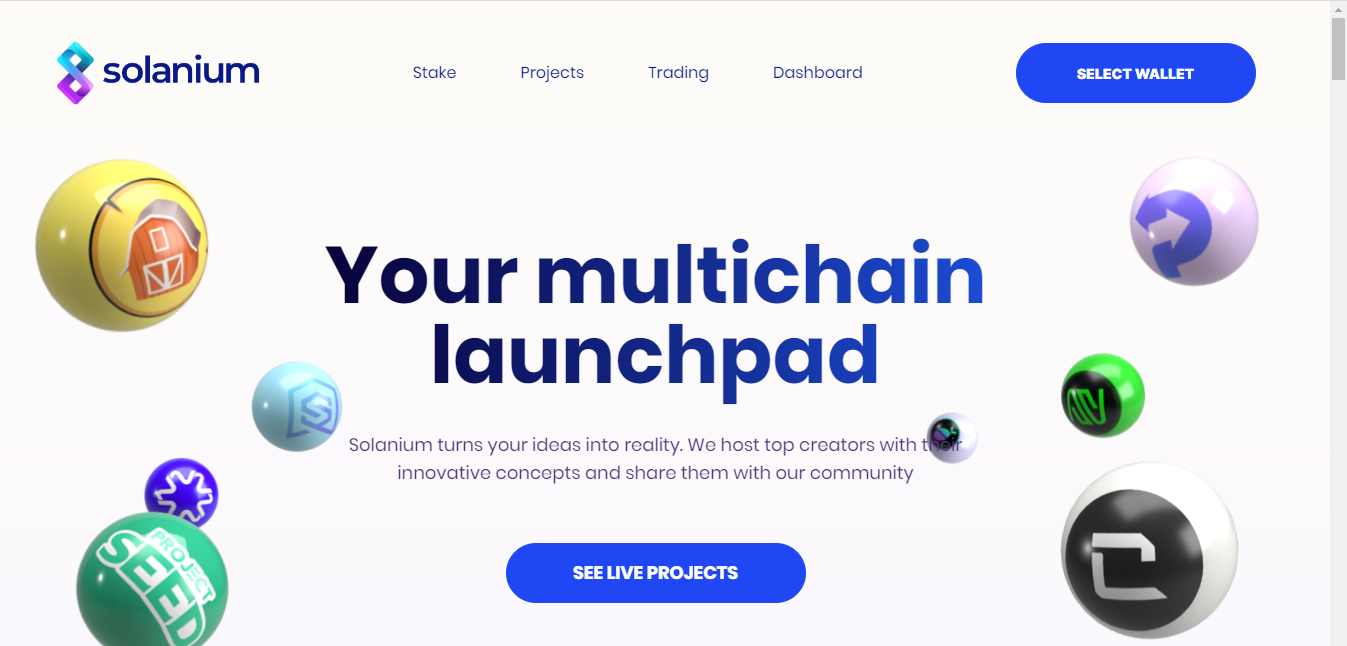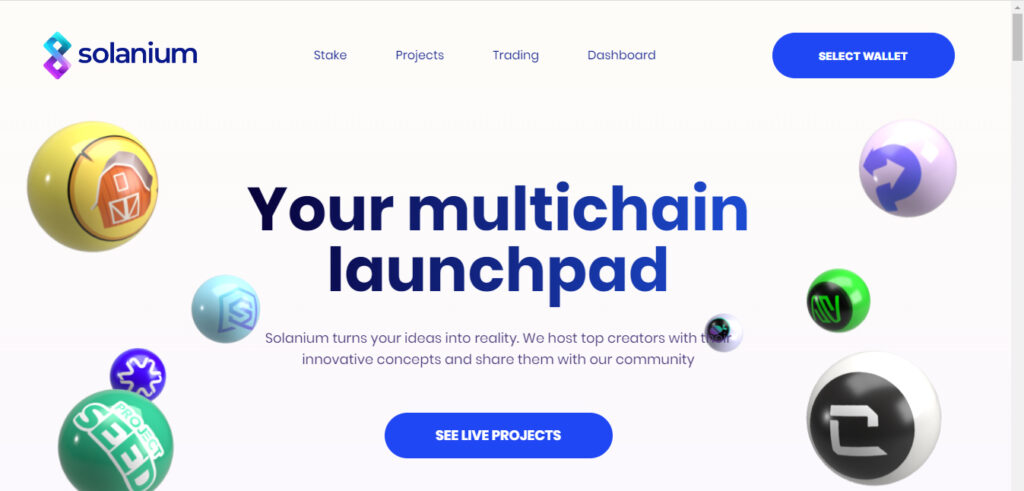 Solana is one of the most popular cryptocurrencies. Many talk of it as an Ethereum killer. However, the recent hack has left Solana vulnerable. Coincidentally, Ethereum merge is said to have left the Ethereum blockchain vulnerable.
So which one is going to win the battle? Well only time can tell.
Solanium is based on Solana's Blockchain is supposedly a multichain launchpad. Insterestingly, the launchpad has launched projects that have acheived an all time high of upto 100x.
Popular Project Launches at Solanium include
Cryowar
DeFi Land
Project SEED
Solice
Solanium is available at:
4. PolyStarter (Polygon)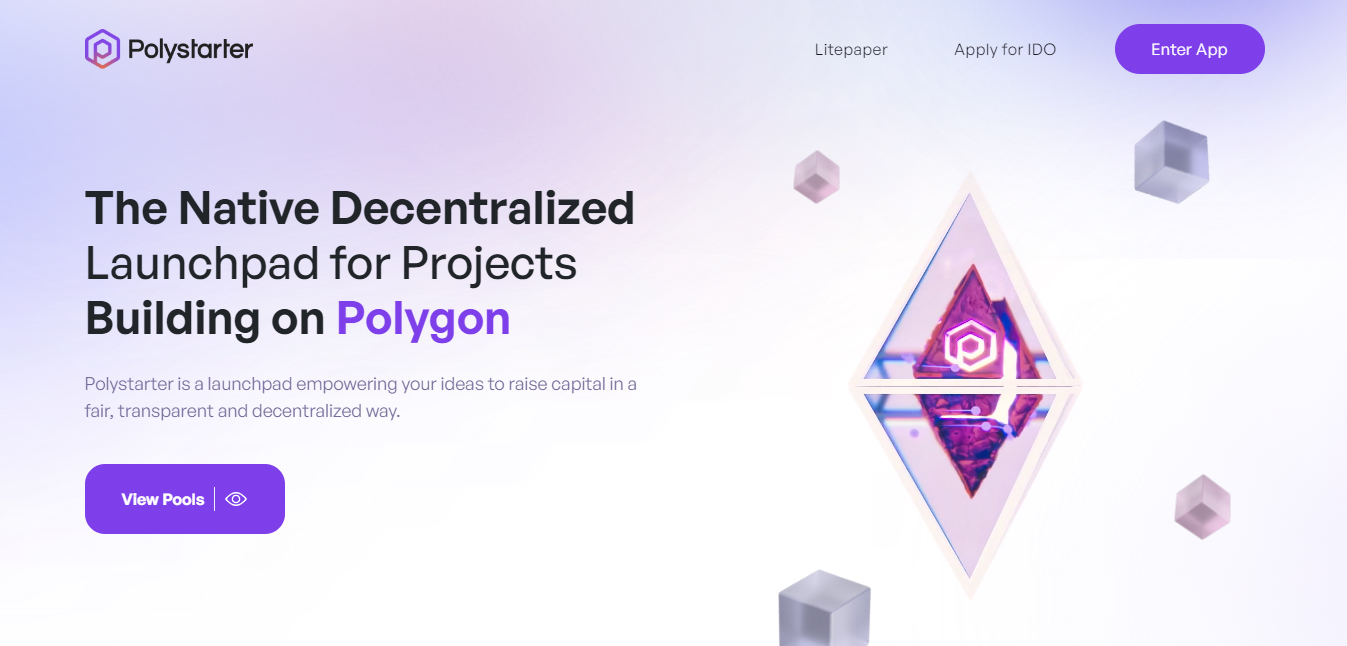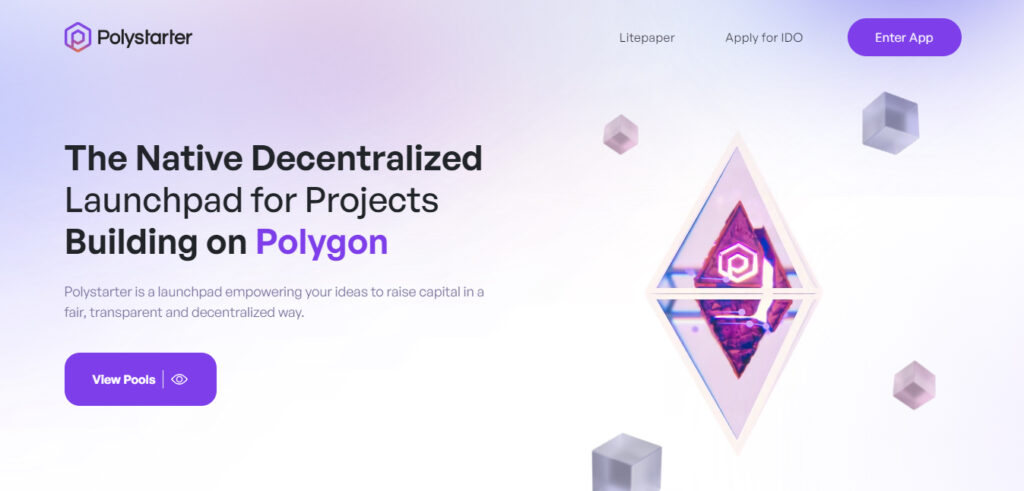 Polygon is the first well structured , easy to use platform for Ethereum scaling and project development.
One can use Polygon to make optimistic rollup chains, ZK rollup chains, stand alone chains or any infrastructure required for further development.
Polystarter is a Decentralized Launchpad for Polygon. It is still under development and will take time to be fully utilisable by users.
5. Avalaunch (Avalanche)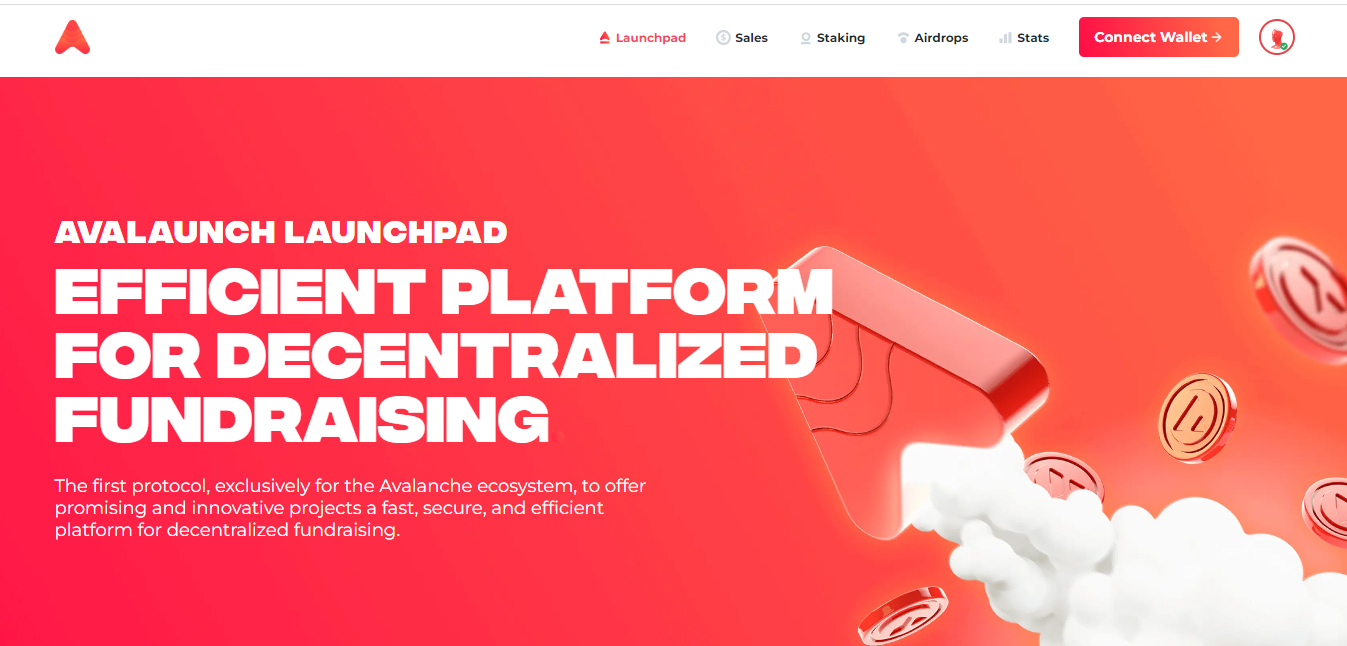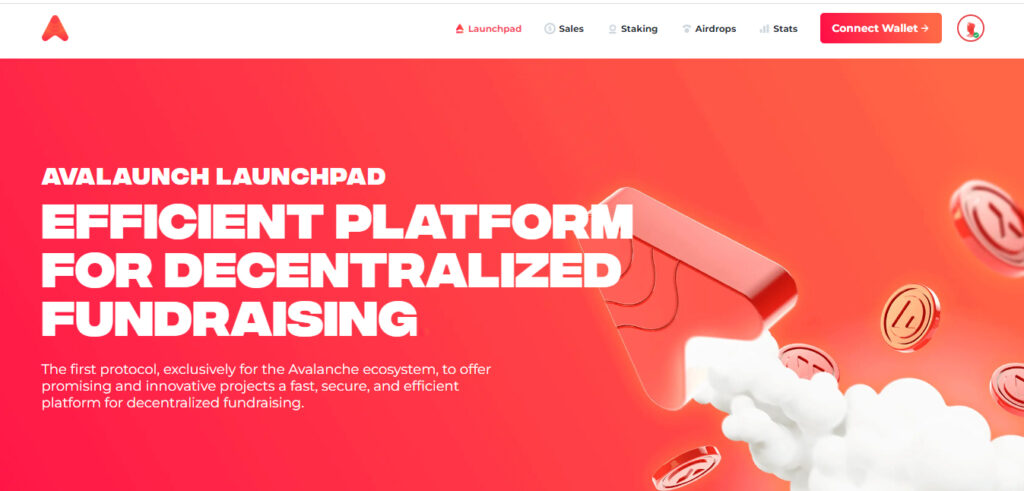 Avalanche is a layer one blockchain. It is a competitor to Ethereum. Avalanche can undertake 6500 transactions per second without compromising on the scalability.
Avalaunch the IDO launchpads uses Avalanche blockchain which is a scalable, high-throughput, and low-latency platform.
Recent Project Launches at Avalaunch include
Battler for Giostone
Dragon Crypto Gaming
Snake City
Metaderby
Avalaunch Token is presently available at :
6. CronosPad (Cronos)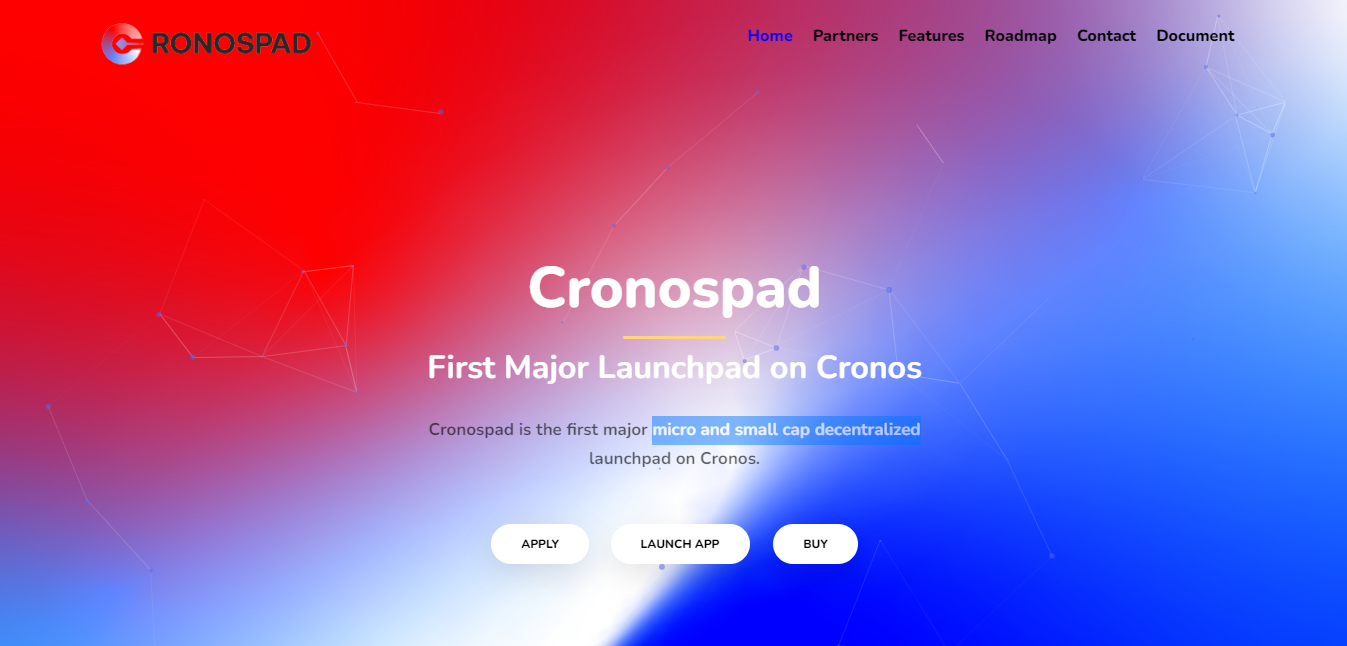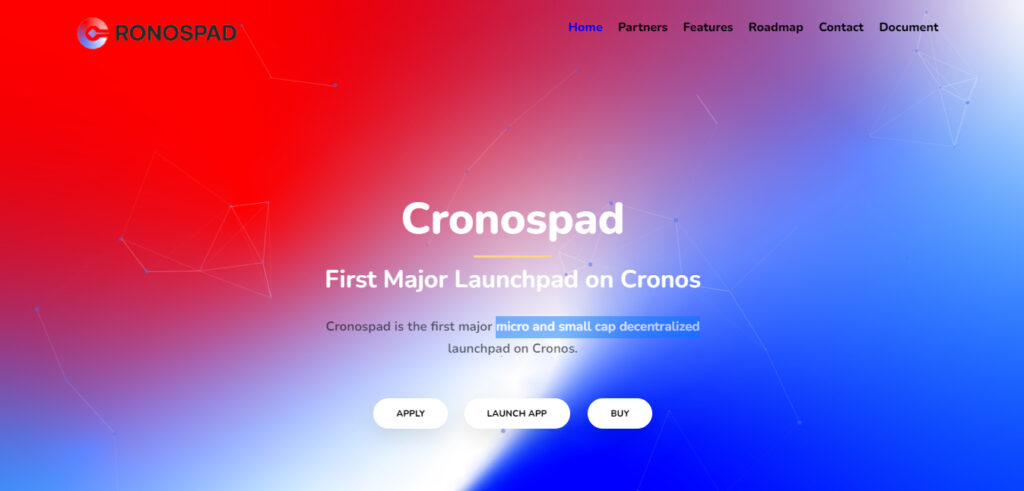 Cronos is the native blockchain of Crypto.com Exchange.
CronosPad is one of the first major micro and small cap decentralized launchpads on Cronos chain. The project has Dutch Crypto Investors, Fish DAO, Coinvesture Ventures amongst its top partners.
Audited by Quill Audits, the project is fairly new to have hosted any IDO yet.
CronosPad Token is presently available at:
7. VelasPad (Velas)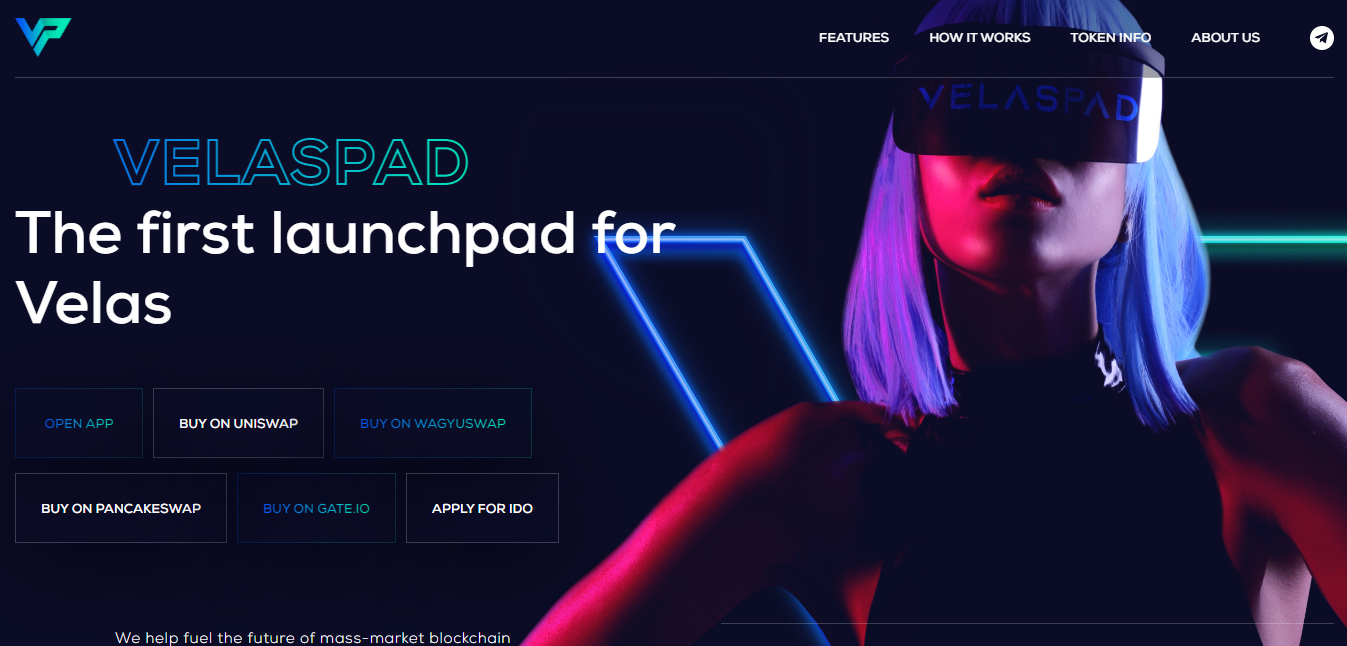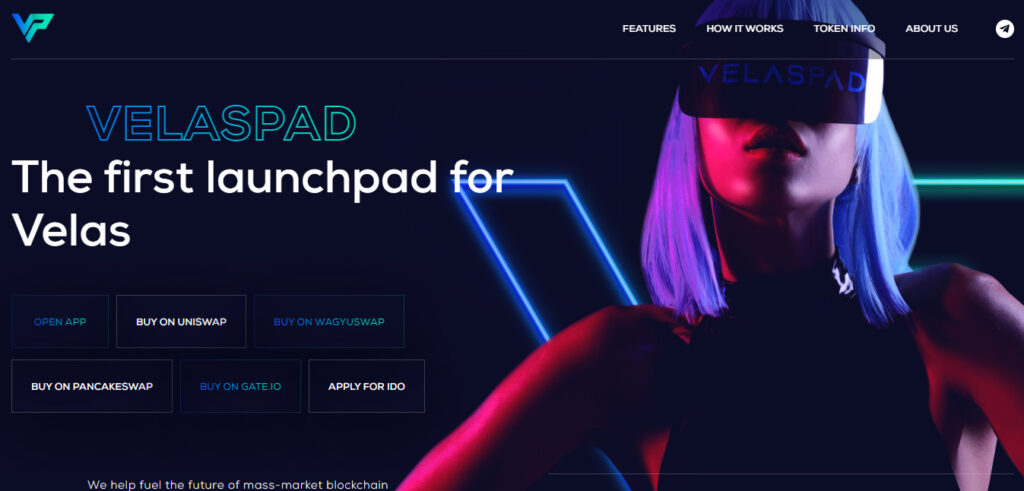 Velas is the fastest EVM blockchain in the world enabling upto 75000 transactions per second. Velas blockchain maintains high security and is almost free of cost.
Accordingly, VelasPad is the first Launchpad on the Velas blockchain. The Velas chain is relatively new and will take time be developed. However, Velas has already created a buzz in the market because of its speed and practically no cost.
Recent Project Launches at VelasPad include
WeWay
Verve
Qmall.Exchange
ADADAO
VelasPad is available at:
8. NearPad (Near Protocol)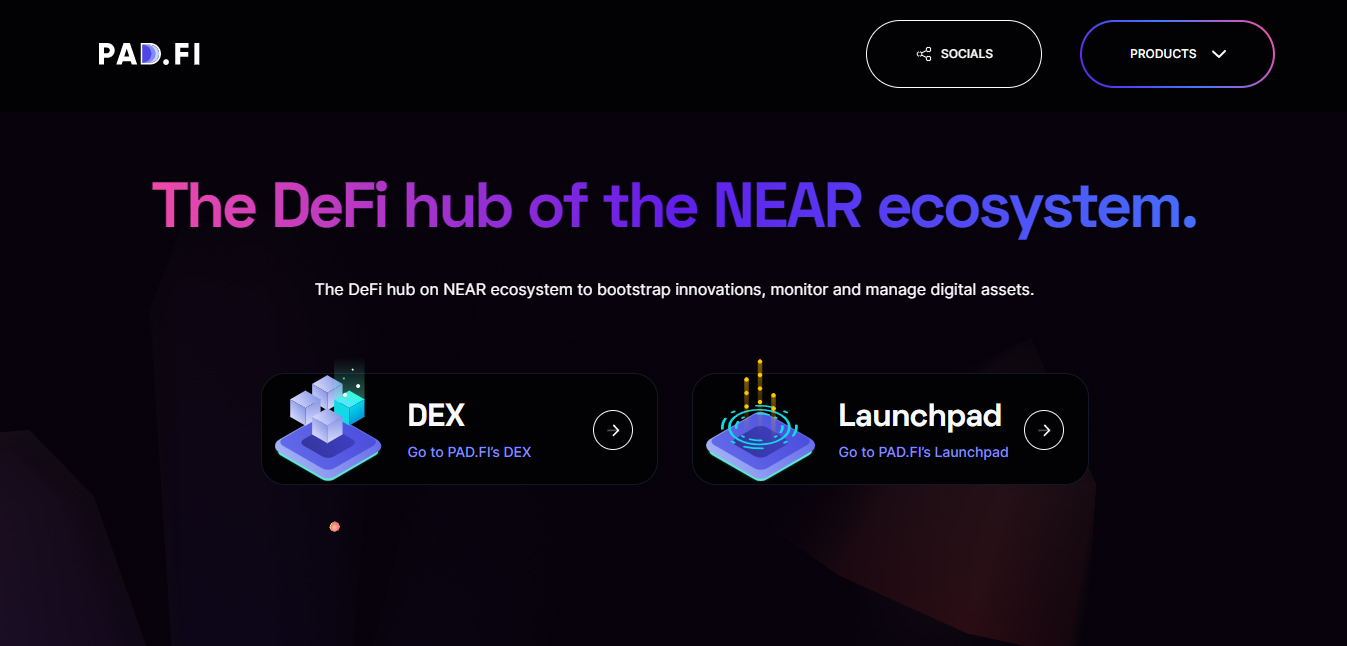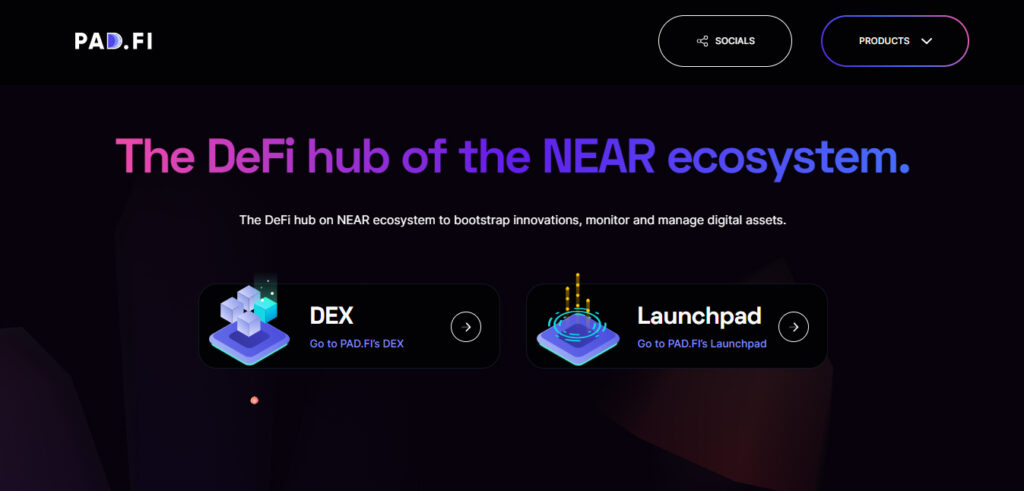 Near Protocol is a layer one blockchain. It excels over the other blockchains for higher transaction speeds, higher throughput and high interoperability. It is built by NEAR Collective.
NearPad is an all in one launchpad, DEX Aggregator, and Yield Aggregator. It will also be the first DAO-led protocol on Aurora that gives its community complete control over how treasury & public funds should be are utilized.
Recent Project Launches at NearPad include
TAO
VWAVE
BBT
ROSE
NearPad is available at:
9. PulsePad (Pulsechain)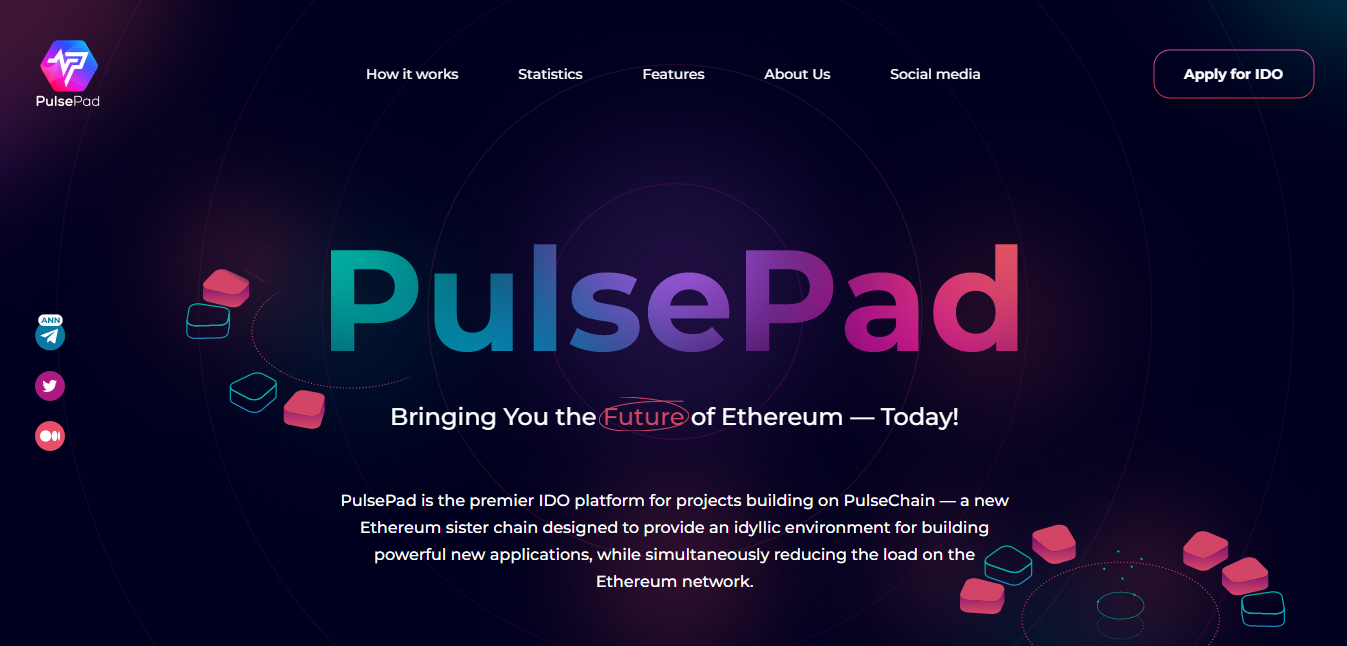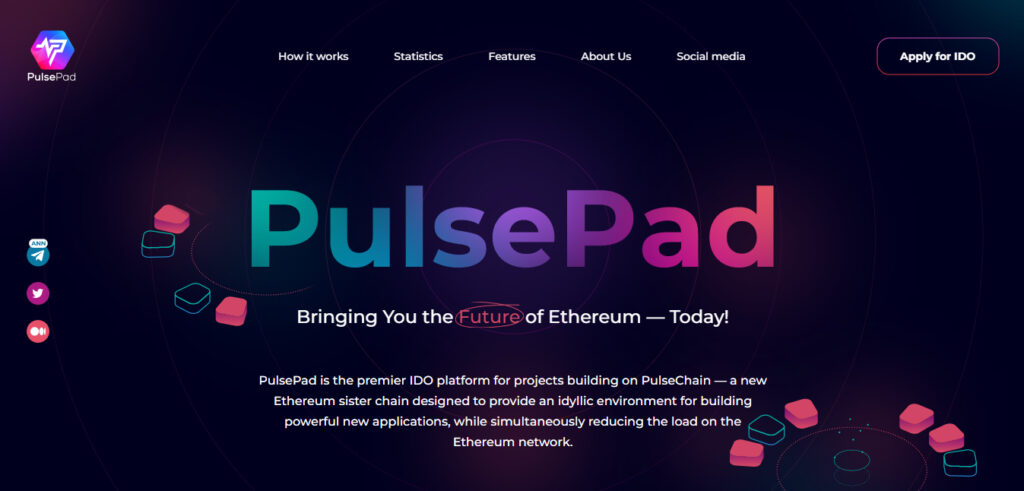 Pulsechain is an Ethereum fork. It uses Delegated Proof of Stake (DPoS) consensus mechanism for validation of transactions. Since it uses DPos it does not require any mining.
PulseChain boasts itself as "the first deflationary launchpad for the PULSE ecosystem". BlueZilla launched PulsePad. And that sense, it is similar to ETHPad, BSCPAD, ADAPAD and TRONPAD.
Recent Project Launches at PulsePad include
Verve
ADALend
MetaFame
PulsePad is available at:
10. CARDstarter (Cardano)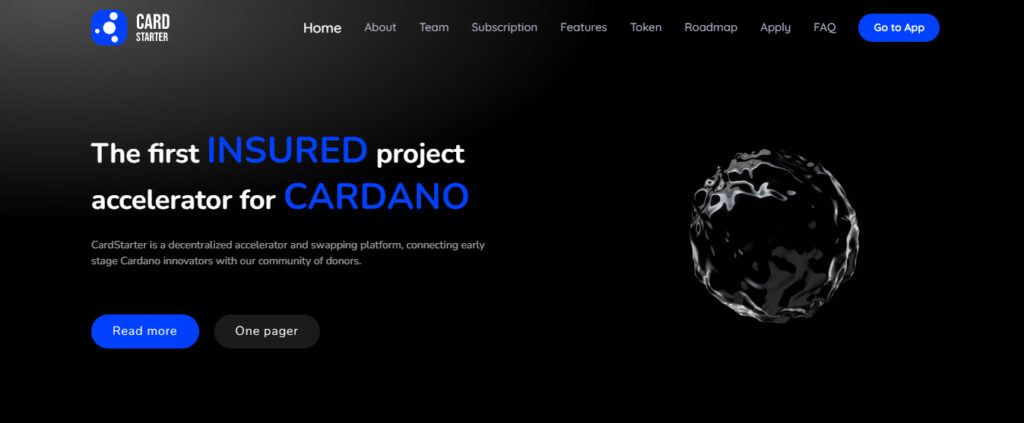 Cardano uses Proof of Stake (PoS) consensus mechanism for validation. Cardano's success can be attributed to the fact that it is an open source project thereby ensure more security and transparency.
CardStarter is presumed as "the first INSURED project accelerator for CARDANO" and is one of the best IDO launchpads for Cardano Ecosystem Cryptocurrencies.
Recent Project Launches at CARDstarter include
NeoFi
CarbonFi
Avarta
CARDstarter is available at:
11. PolkaStarter (Polkadot)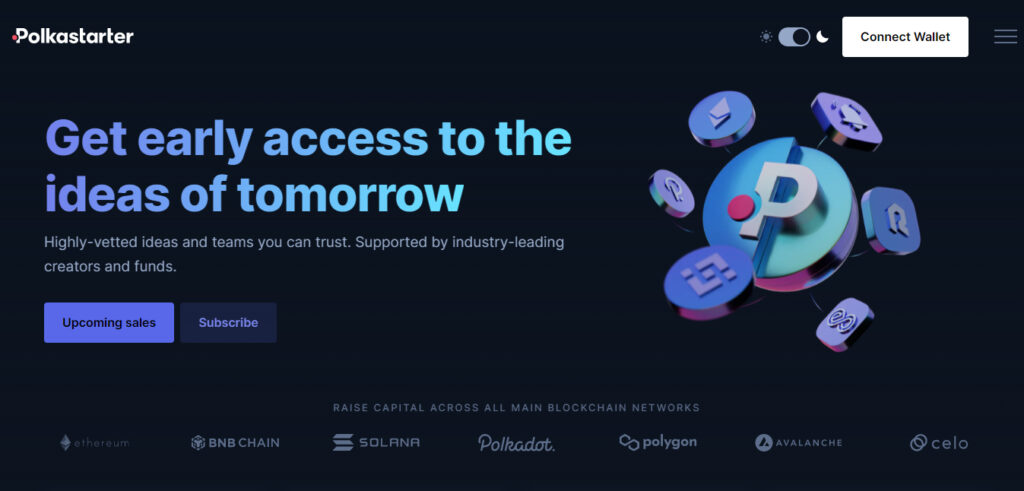 Polkastarter is an impressive Polkadot IDO Launchpad and where 111+ projects have already been funded. Interestingly, this launchpad is highly developed with new features getting added every other day.
Polkadot is a shared multi chain protocol that ensures cross chain transfer of data. Interpolation is an effective feature of Polkadot. Additionally, it was designed to provide a foundation for a Web 3 (decentralized internet of blockchains).
Recent Project Launches at PolkaStarter include
Cryptoverse
Galaxy Fight Club
High Street
Thetan Arena
PolkaStarter is available at:
Bottom Line
As the cryptocurrency world evolves there will be new developments every day. The development of cryptocurrencies is still in its nascent stage and take time to reach the level at which Stock trading has reached.
It is interesting to see the development journey of blockchain as a technology as well. Blockchain can be used in a number of ways apart from the just designing Cryptocurrencies. You can take a look at our article on uses of blockchain here.
With the advancement blockchains there will be a number of new technologies that will evolve and with that the IDO will also evolve. Though these days cross chain launchpads are also been developed some of them are part of the above list as well. But we made sure that the best IDO launchpads of every blockchain are made part of the list.