Introduction
Initial Coin Offerings ("ICOs") are unregulated ways of raising funds for Cryptocurrency projects. I will come to a brief explanation of ICOs shortly. But according to analysts, we can say that the ICO market could one day be worth several trillion dollars.
The cryptocurrency market, which has a total market cap of over $1 Trillion, has drawn the attention of many, including investors searching for limitless, quick money.
What is Initial Coin Offering (ICO)?
ICOs are funding tools that businesses utilize to raise capital. It is a form of crowdsourcing used to fund the creation and sale of a digital token that will support project development. The teams at Ethereum(ETH), Binance Coin(BNB), etc. have all conducted their specific ICOs to fund their projects. If you want to participate in ICOs like the above, you can do so through ICO Launchpads.
In this article, we will explore the best ICO launchpads or best ICO Trading platforms. Let's get back to the topic.
Through ICO trading platforms, investors receive unique cryptocurrency "tokens" (specific to the platform) in exchange for their monetary investment in the business. One such example of such tokens can be $DAO. $DAO is the native token of DAO Maker Launchpad.
This unique token functions as a unit of exchange and gives investors access to certain features of a project being run by the firm that creates it. These tokens are special because they help finance open-source software initiatives that would otherwise be difficult to finance through traditional frameworks.
Since these tokens are specific to a launchpad project, each project may have minimum requirements for participation. In our example of the DAO Maker launchpad, you would require 500 DAO tokens to participate in the allocation.
What is an ICO Launchpad?
A platform known as a "crypto launchpad" helps companies and company owners launch blockchain or cryptocurrency projects. In other words, ICO Launchpads help companies launch their projects for investment from the Public on their platforms. The launchpad offers consumers the resources, assistance, and tools they require to succeed.
Some of the main benefits of using ICO launchpads include the following:
Benefits for the Project
A substantial cryptocurrency and blockchain community will be available to you using token sales to raise money.
Assistance from the experts who have the skill.
Support with marketing and promotion.
Access to a wide range of tools and resources.
Benefits for the Investor
Access to projects at an early stage
The ICO Launchpads scrutinize the projects before listing them on their platforms
Normally an Independent auditor audits the project, the cost of which is borne by these launchpads. For a regular investor, this may not be financially feasible.
How Does an ICO Launchpad Work?
A cryptocurrency launchpad is a platform that helps companies get funding and public recognition for their projects. Successful crypto launchpad projects offer mentorship, marketing assistance, and technical support.
Crypto launchpads typically select the initiatives they sponsor through an application process. Every platform has different selection criteria, but they typically include factors like
the team's experience,
the project's viability, and
the size of the potential market.
The launchpad will provide a range of services to help the team succeed if we select a project.
The goal of a crypto launchpad is to create an environment where potential entrepreneurs can succeed, hence fueling the expansion of the crypto industry as a whole.
Launchpads can help promising teams and give them the resources they need to succeed, which can significantly contribute to the development of the blockchain ecosystem.
Here, are the best ICO launchpads that we have in the market. Since there are many exchanges that offer launchpad services to their users. We have categorized the best ICO launchpads into:
A. Exchange ICO Launchpads and
B. Non-Exchange ICO Launchpads.
A. Best Exchange ICO Launchpads
One of the most popular cryptocurrency exchanges in the world, Binance has its platform for launching tokens called Binance Launchpad.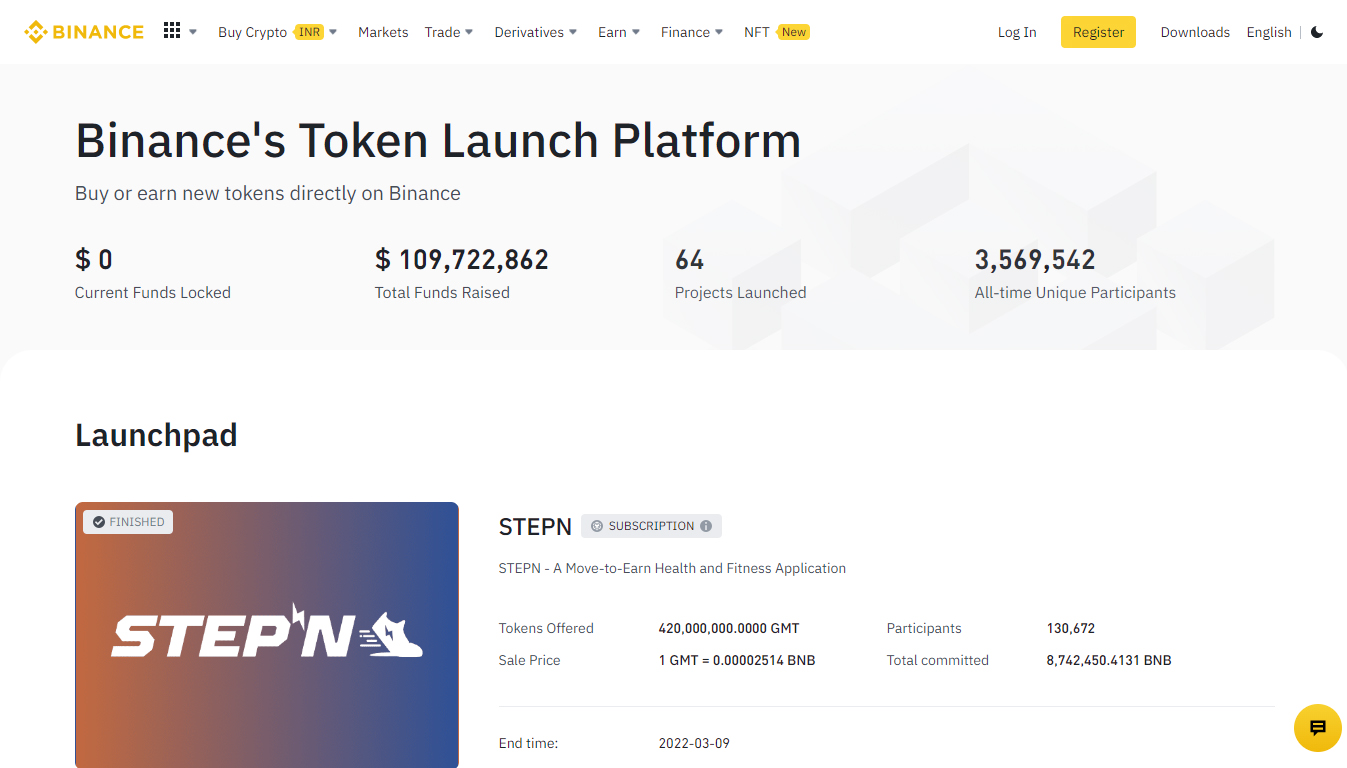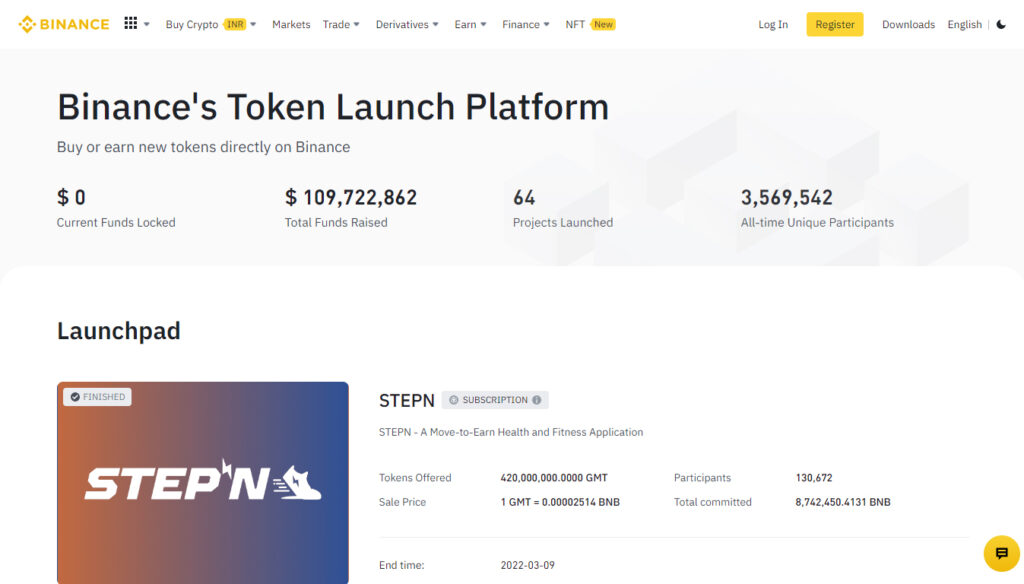 A curated token launch platform, Binance Launchpad helps blockchain entrepreneurs raise money and gain more exposure. The platform uses a lottery system to choose users who can invest in upcoming token sales.
Fetch.AI,
Celer Network, and
BitTorrent Token,
three of the most prosperous ICOs to date, were all out with the aid of Binance Launchpad.
A few KPIs for the Binance launchpad are listed below:
Total funds raised: $109m
Projects launched: 64
All-time unique participants: 3.57m
OKX is one of the best cryptocurrency launchpad projects. The company's own token launch platform, formerly known as OKEx, is called OKX Jumpstart.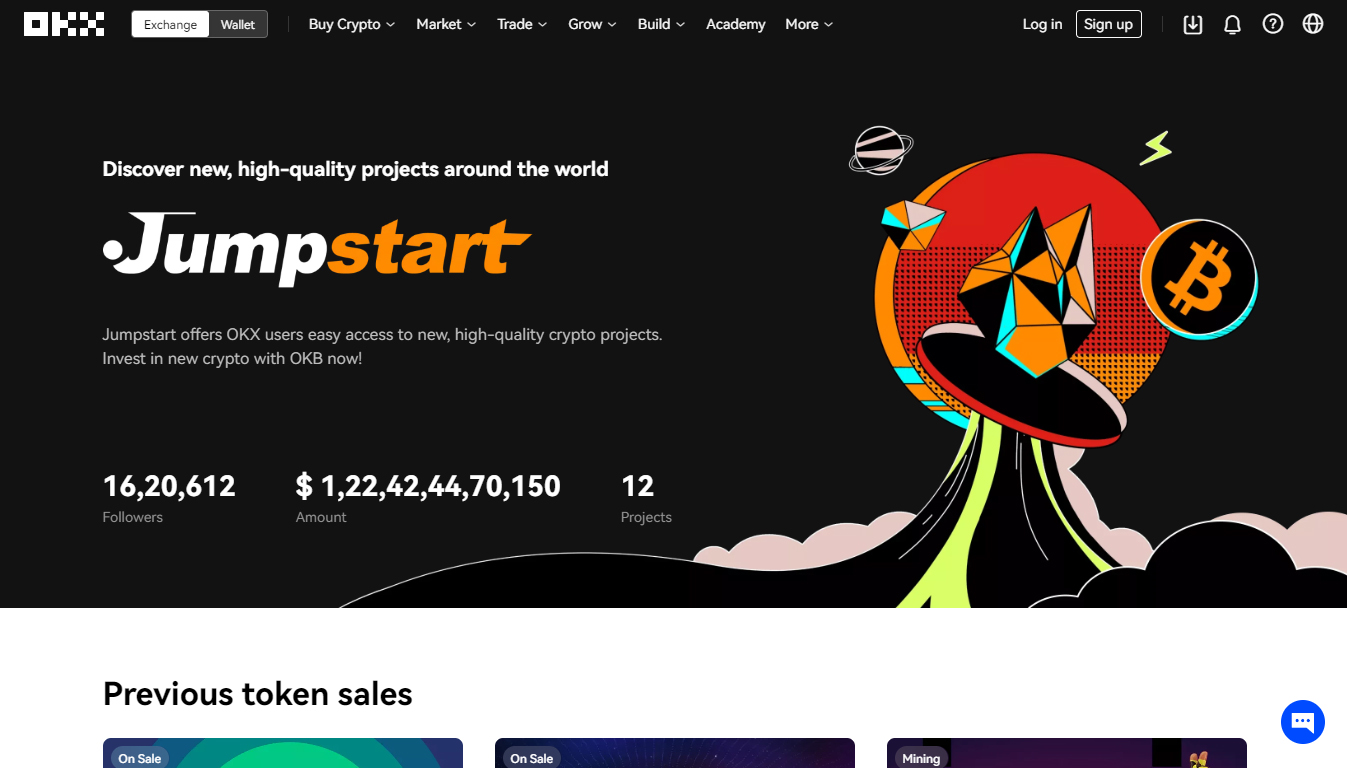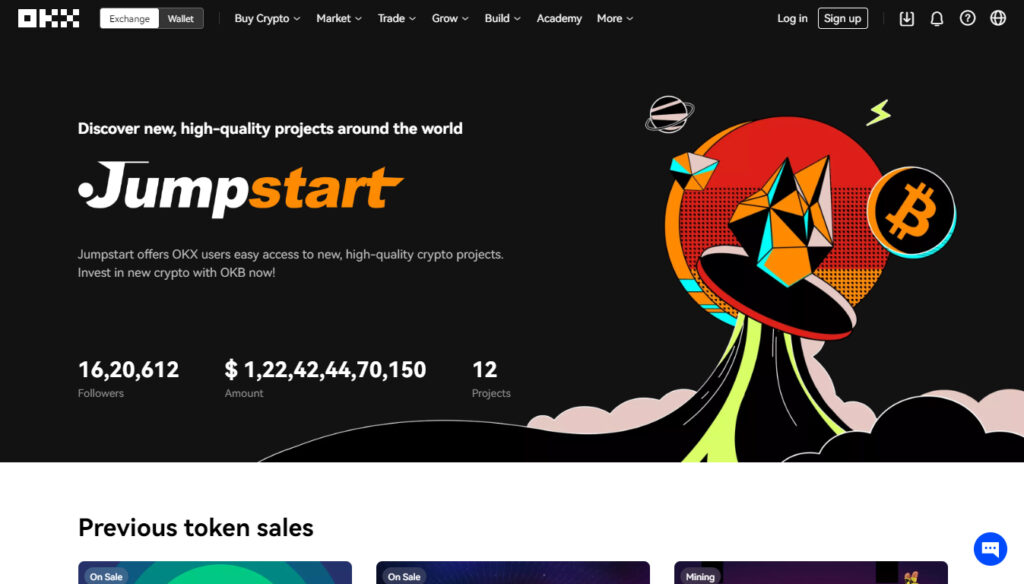 A platform for token sales called OKX Jumpstart links blockchain startups with a large online community of cryptocurrency enthusiasts. In addition to offering investors a safe and reliable platform to buy tokens, OKX Jumpstart offers projects an easy and practical option to launch their tokens.
As of now, OKX Jumpstart assists the ICO launches of popular token sales like:
Harmony,
Perlin, and
Beam.
Several KPIs for the OKX jumpstart are listed below:
Amount : $122B
Projects launched: 12
Followers: 1.6 million
With Huobi Prime, a famous crypto launchpad, Huobi is a vital cryptocurrency exchange with users all over the world.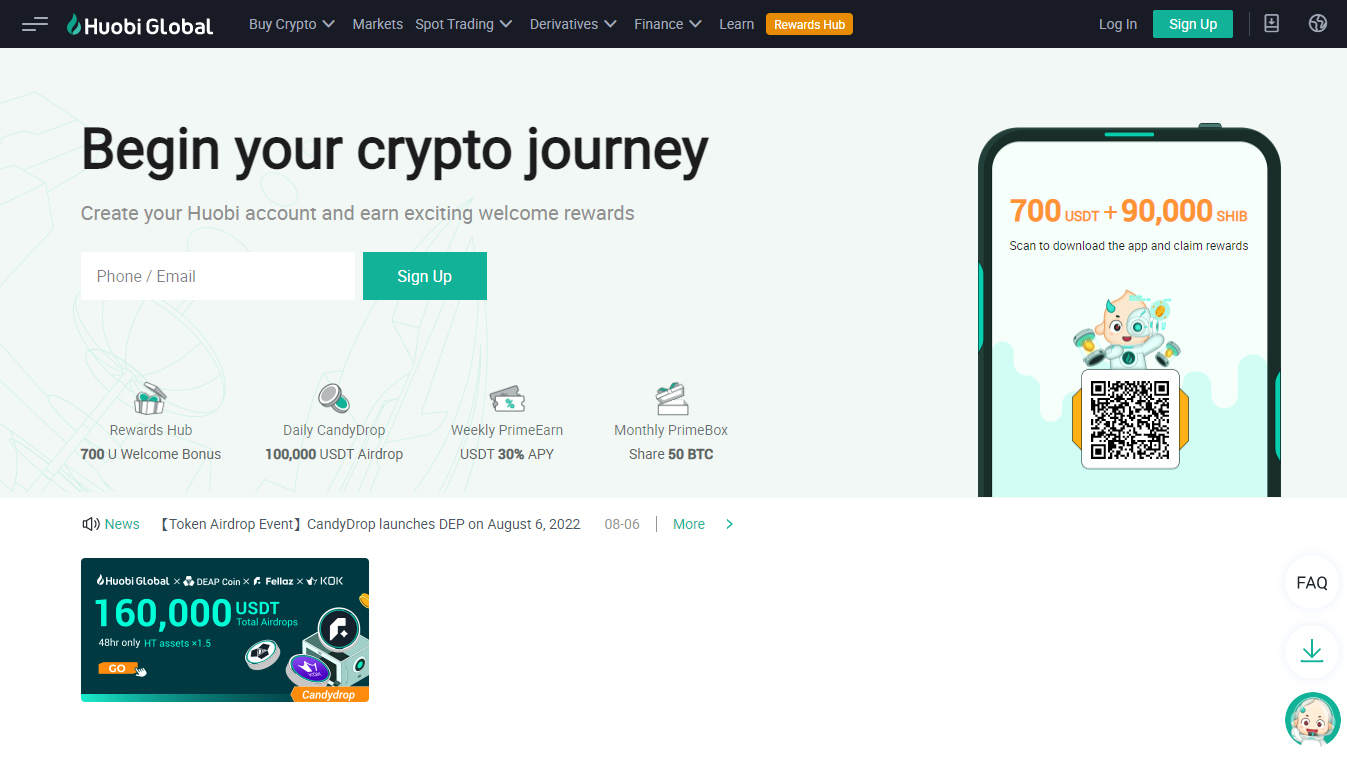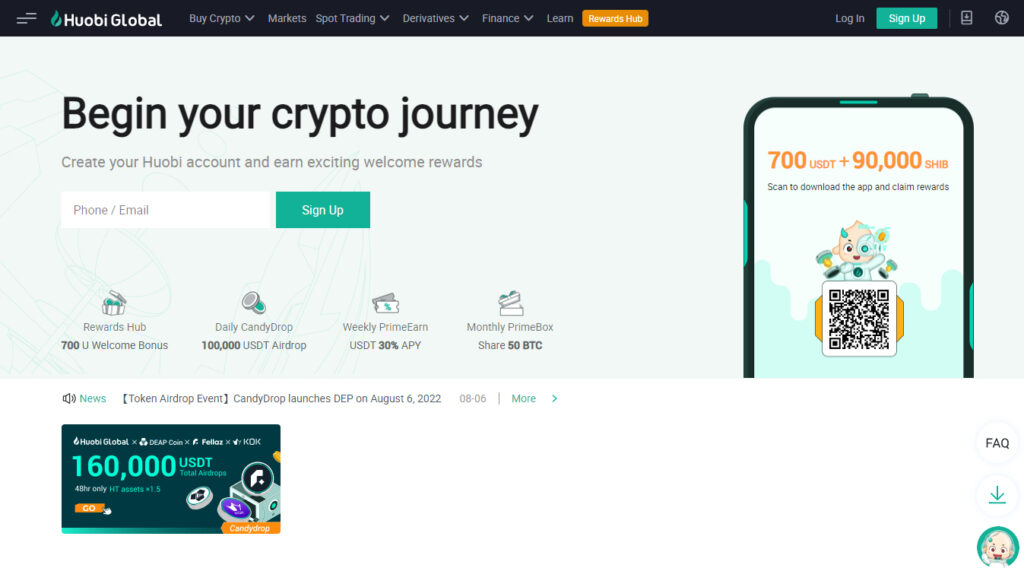 Huobi Global launched Huobi Prime in March 2019 as a cryptocurrency trading platform that enables users to buy and sell selected digital assets at a discount. The company's most recent endeavor to expand its customer base and increase the number of services it offers is Huobi Prime.
Numerous successful ICOs, such as TOP Network and EPIK, have been out with the aid of Huobi Prime.
Leading cryptocurrency exchange KuCoin has a platform for launching new tokens called KuCoin Spotlight.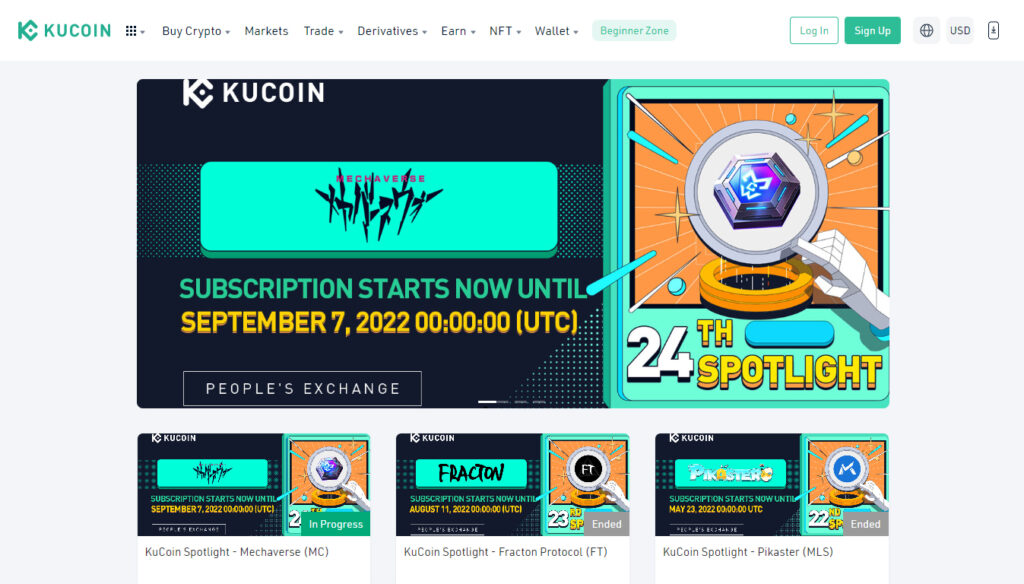 The exchange's distinctive Kucoin Spotlight feature enables users to earn prizes for trading particular digital assets. For those looking for a safe and simple digital asset exchange, Kucoin is a great option.
ICO launches from KuCoin Spotlight include Victoria VR, Cryowar, and Tokoin.
A few KPIs for the KuCoin launchpad are here below:
Total funds raised: n.d.
Projects launched: 24
All-time unique participants: n.d.
Gate.io Launchpad is another cryptocurrency launchpad.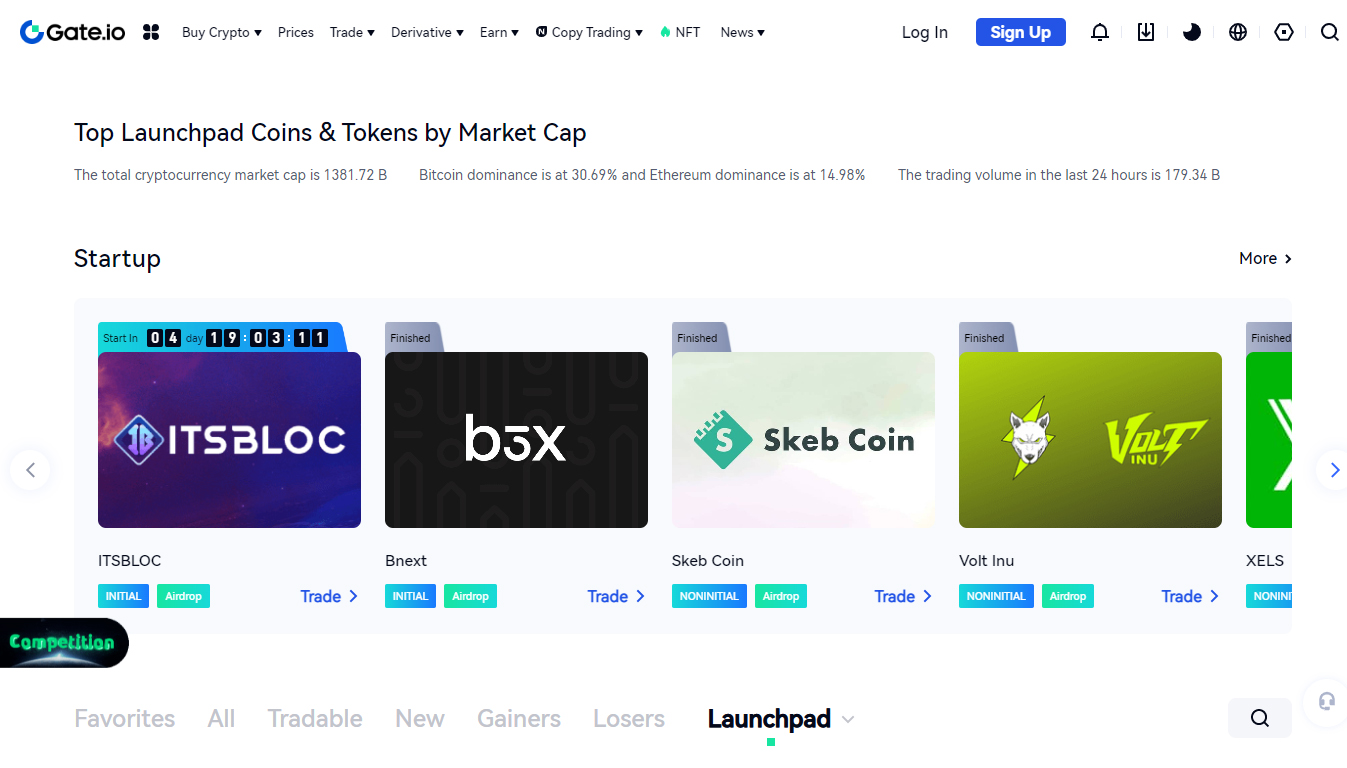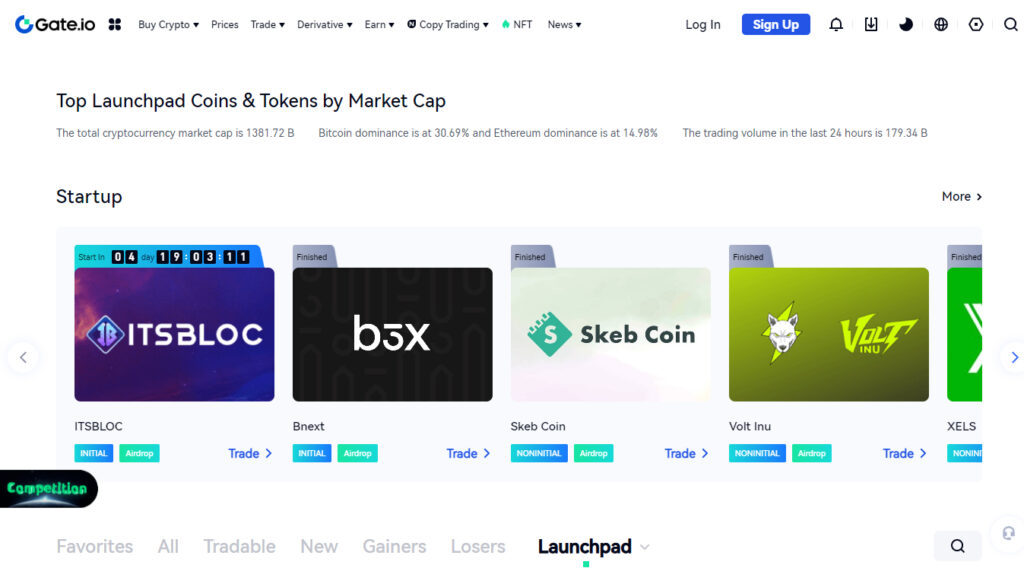 By selling tokens, the Gate.io Launchpad enables blockchain firms to get funding, visibility, and a following. According to the principle of first-come, first-served, the platform chooses participants for token sales.
On the Gate.io Launchpad, ICOs like:
Olive,
WeWay, and
Zipmex Token
have all been there.
A few KPIs for the Gate.io launchpad are below:
Total funds raised: n.d.
Projects launched: 40
All-time unique participants: n.d.
However, if you are do not want to try Exchange Launchpads here is a list of ICO Launchpads that are not exchange-based.
In general Non Exchange launchpads are more focused and specialized however, in my opinion, it is more to do with the fundamentals of a project.
B. Best Non-Exchange ICO Launchpads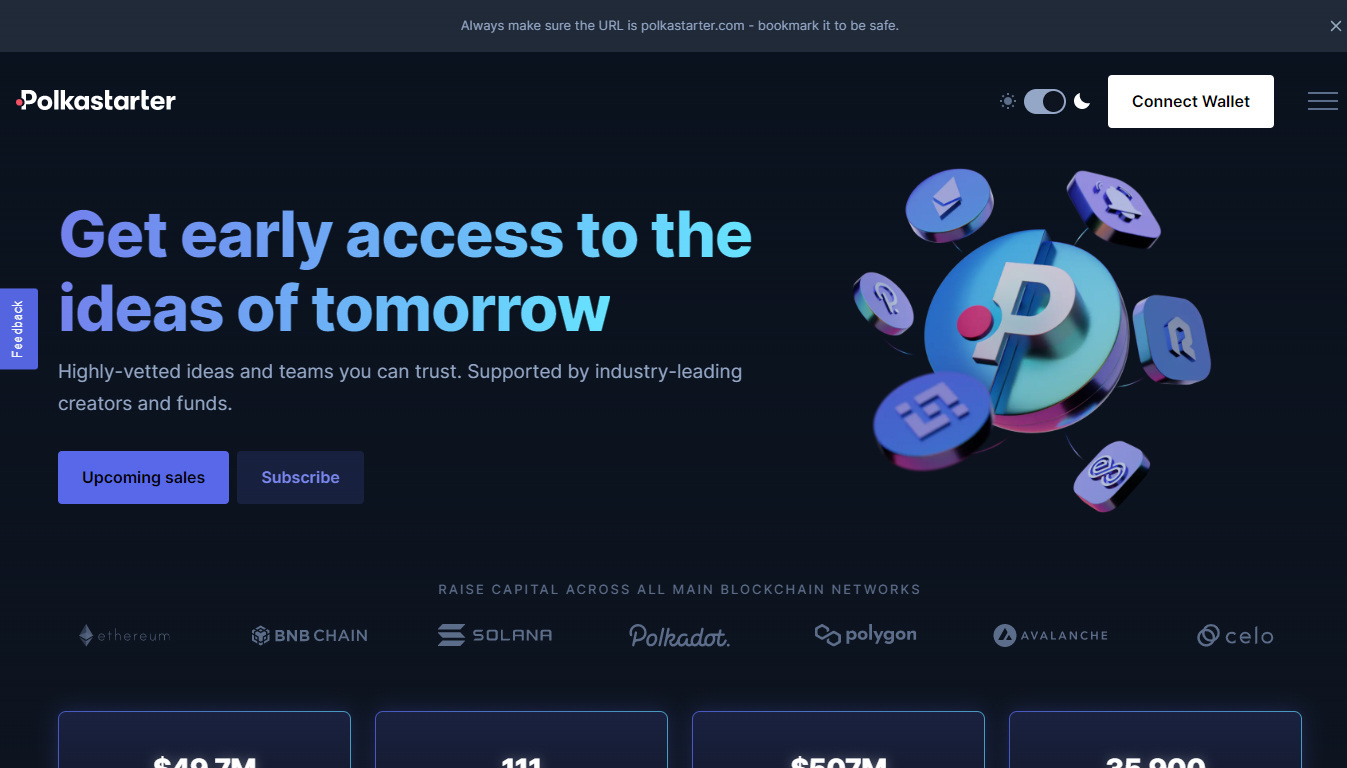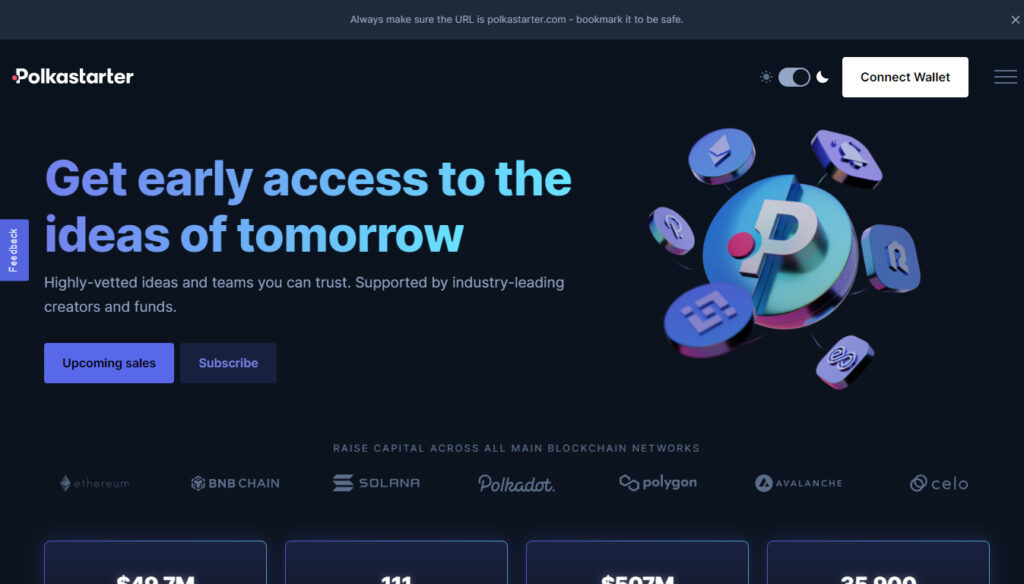 On top of the Polkadot network, the Polkastarter protocol enables projects to carry out decentralized and secure token sales. The platform makes use of Polkadot's special powers to facilitate cross-chain token exchanges and stop whales from influencing the market.
Several KPIs for Polkastarter are below:
Total funds raised: $49m
Projects launched: 109
All-time unique participants: 35,423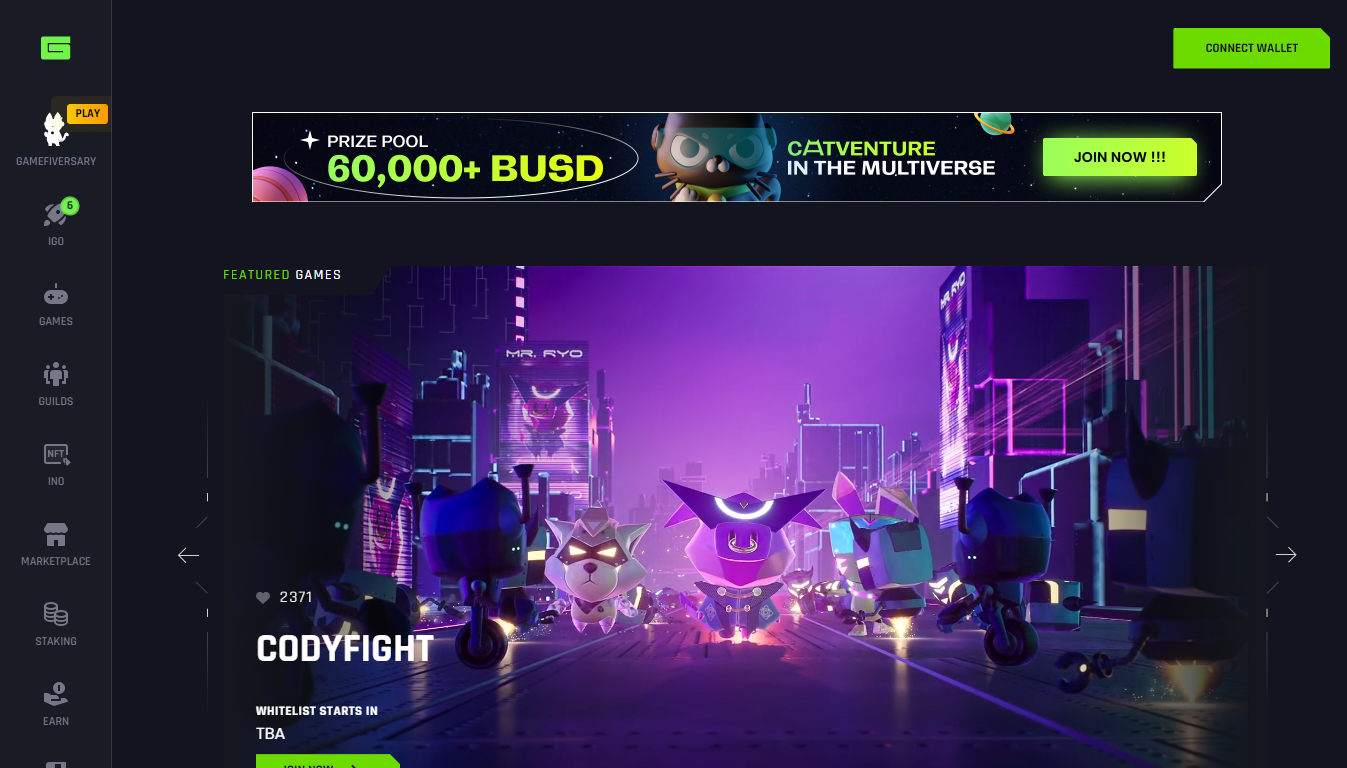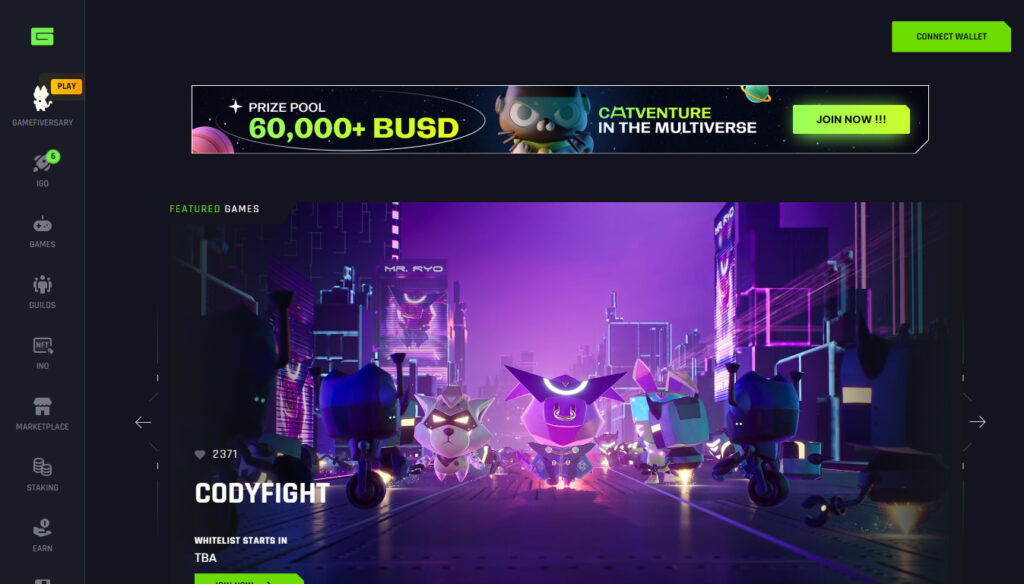 An all-in-one metaverse and game discovery hub are GameFi. Users can start their IGOs or join pre-existing ones. They can earn, stake, and join guilds. The portal also offers a substantial library of instructional resources regarding the many fads and the metaverse.
The following IGOs (Initial Game Offerings) have been out on GameFi:
Monsterra,
League of Kingdoms,
STEPN,
Epic War, and
League of Kingdoms.
Here are a few GameFi KPIs:
Average ATH ROI: 61x
Projects launched: 60+
Dao Maker aims to reinvent venture capital. They launch a strong holder offering (SHO) which is a fundraising mechanism where eligible investors are chosen based on their on-chain activities and other proprietary data sets.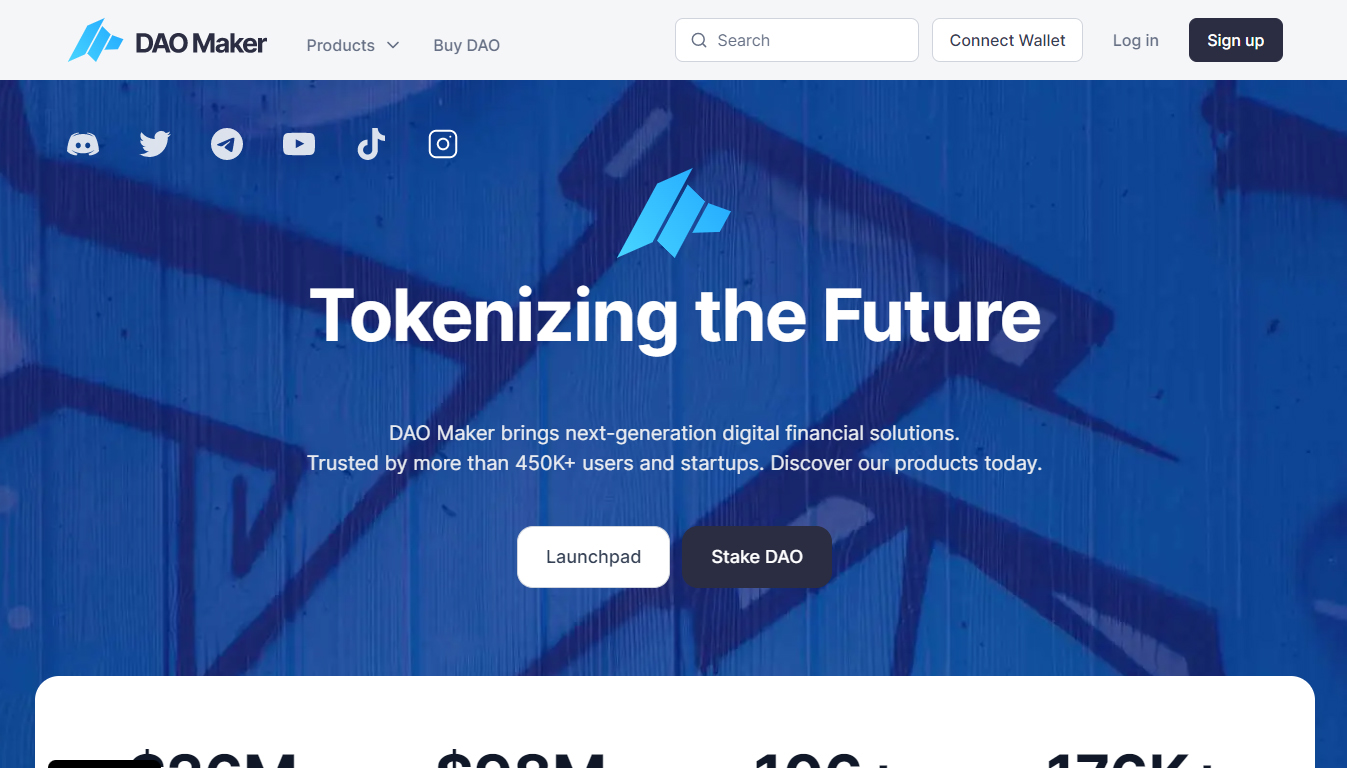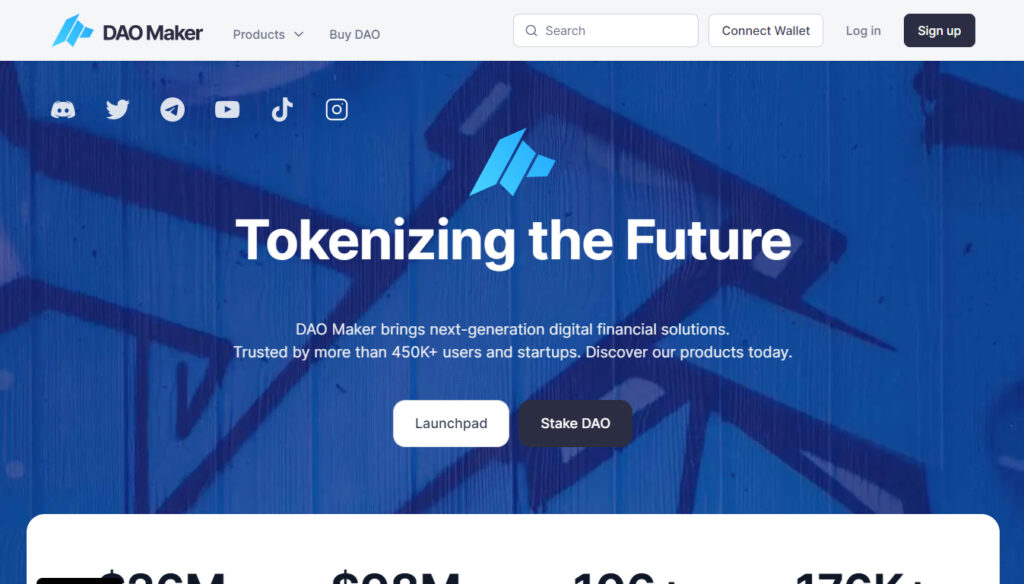 Some SHOs that have been out on DAO Maker are:
Chainport and
Step.app Hubble,
Here are a few KPIs about DAO Maker:
All-time high ROI: 1x – 209x
Projects launched: 120+
A seed-stage fund for Seedify's blockchain innovations is by the DAO. It serves as a decentralized incubator and launchpad for upcoming technologies in the blockchain ecosystem.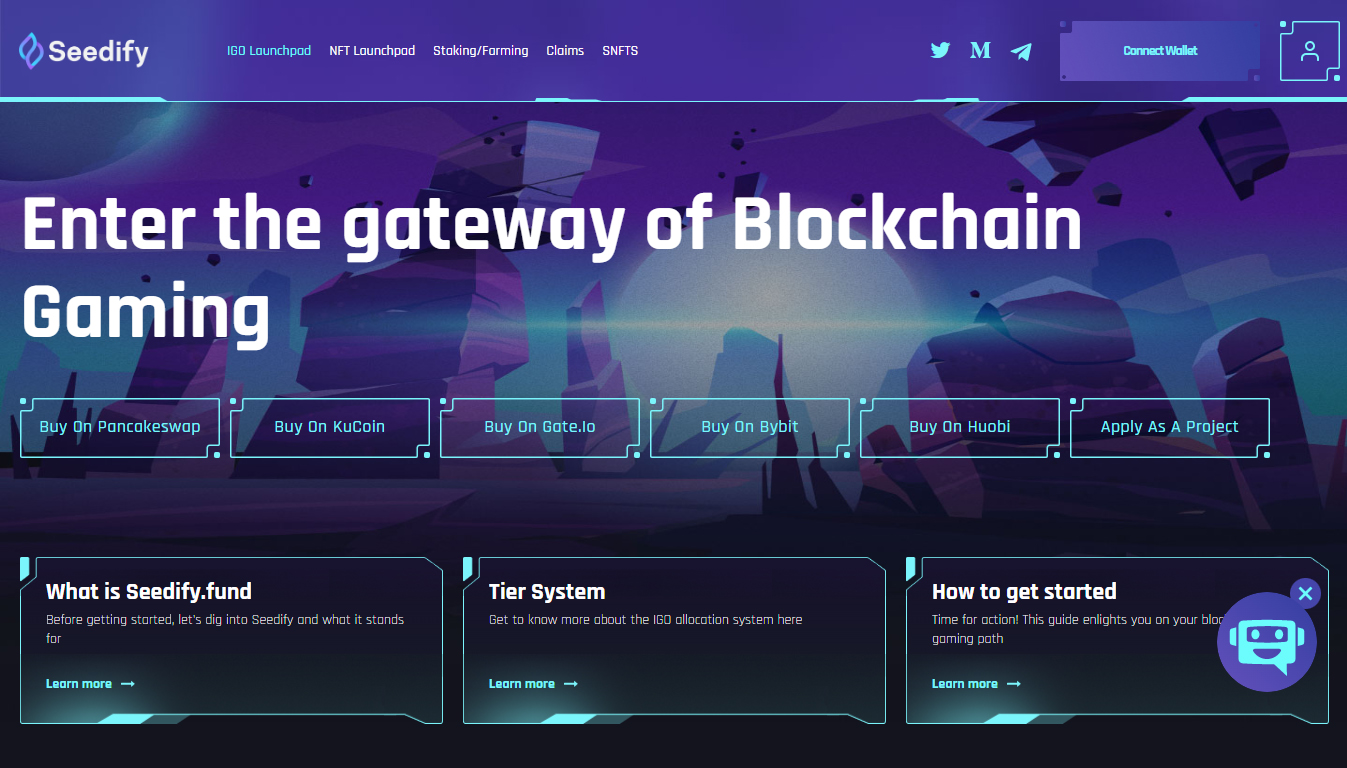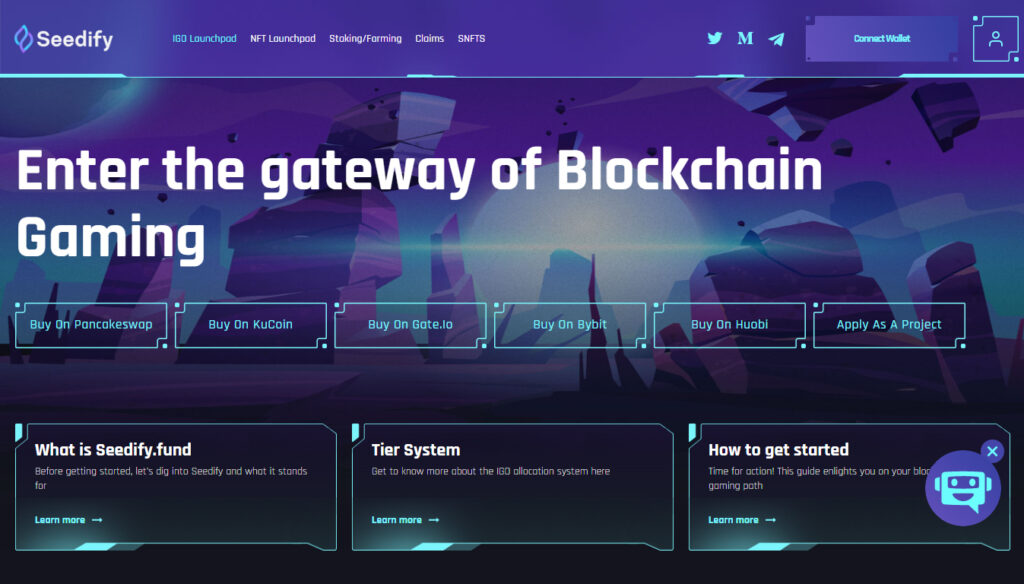 It is made possible by the governance-driven community's use of tools for participation, feedback, and funding. Anyone with an entrepreneurial spirit is welcome to submit their project to Seedify for a community vote on initial funding.
Nomad Exiles,
Toyoverse,
Battleverse,
Last Survivor, etc.

are some of the projects that have been out on Seedify.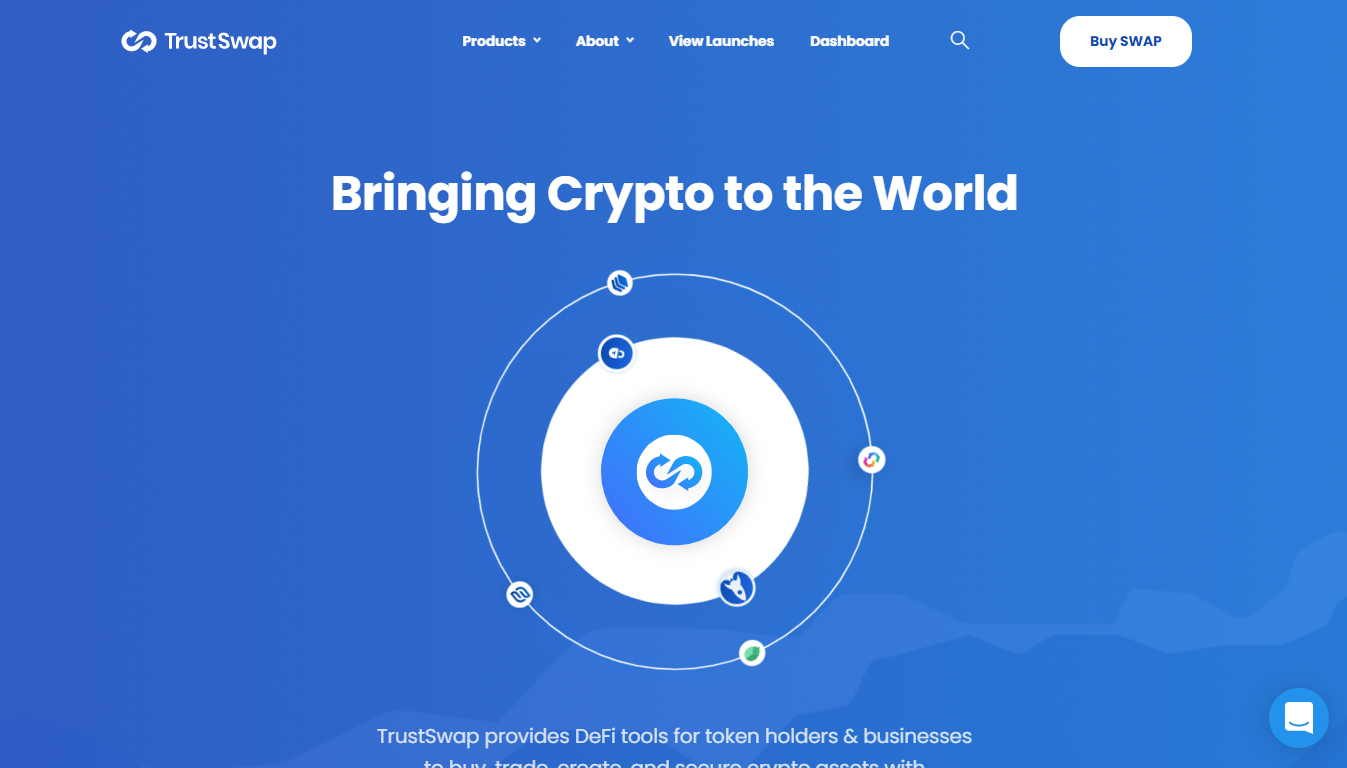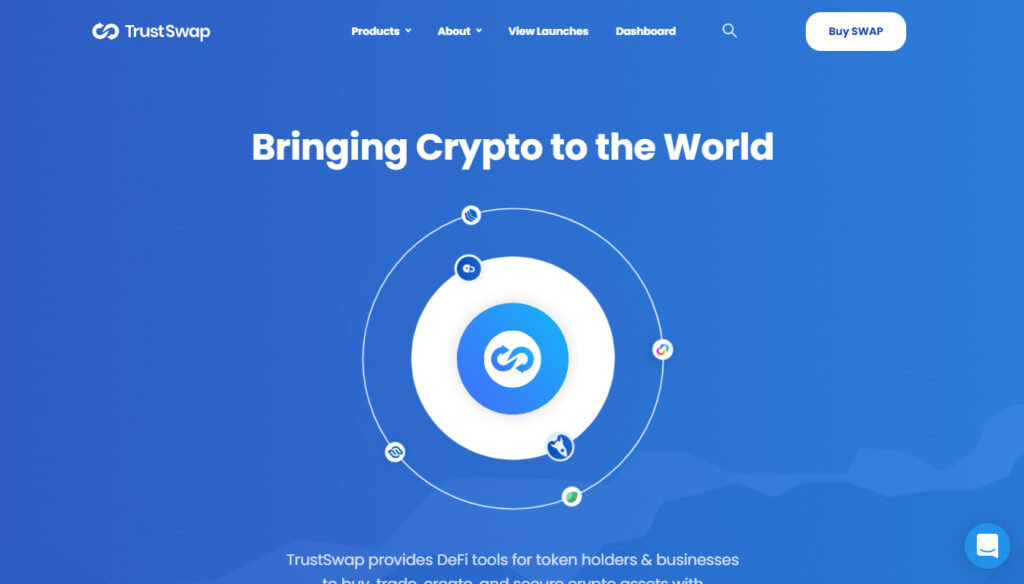 TrustSwap has introduced 38 projects to date and raised 30M+ funds for the projects.
Being a multichain launchpad it can host projects coded on Solana, Binance Smart Chain, Polygon, Algorand, Ethereum, Avalanche.
The Launchpads boast of 10x returns to its investors.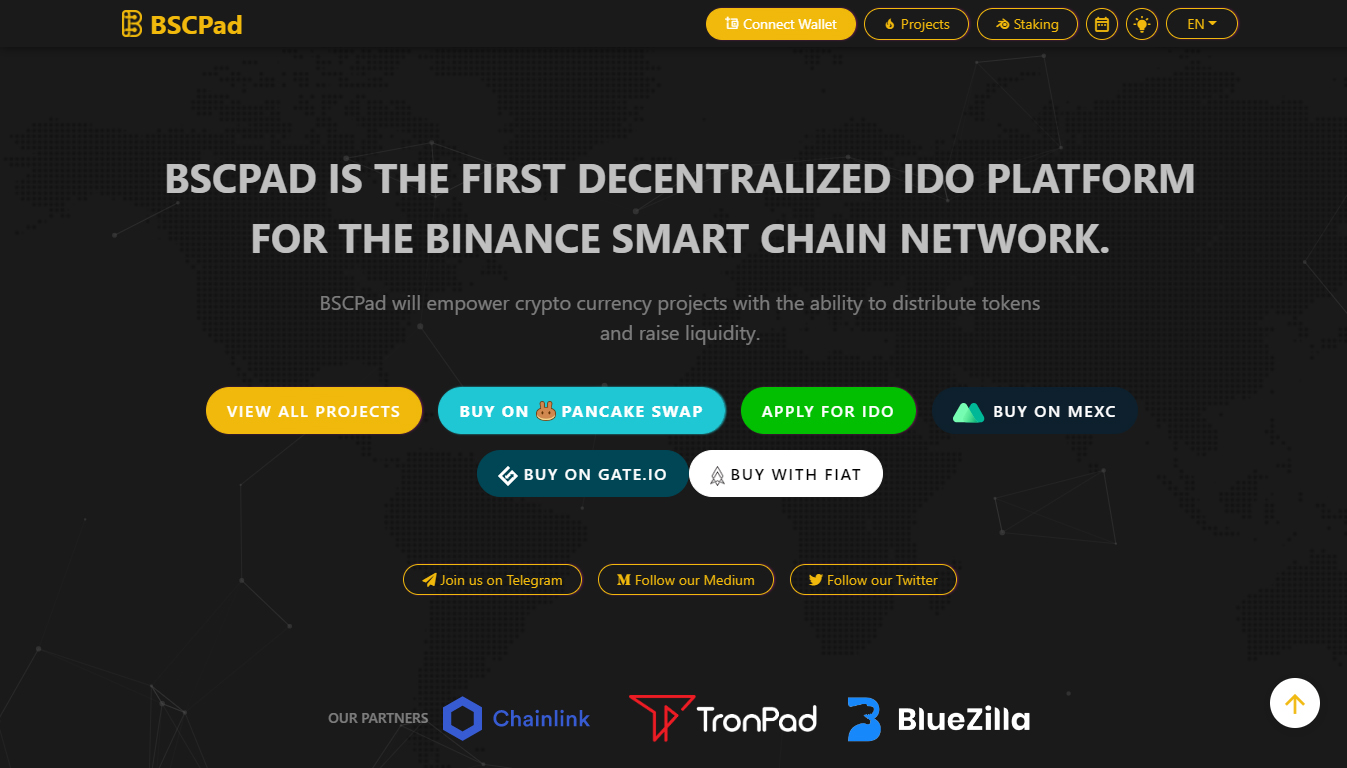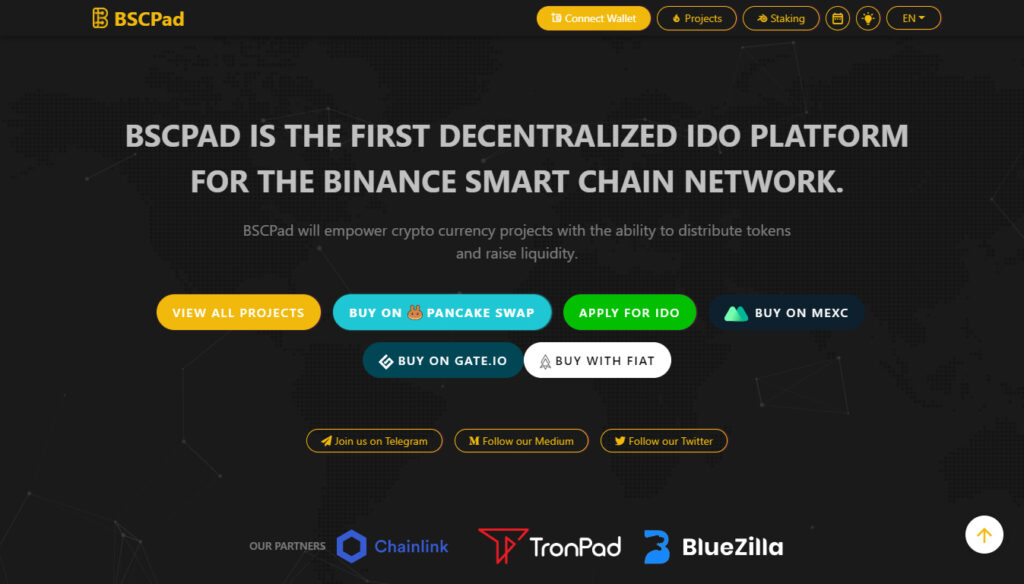 BSC Pad is the first Decentralized ICO platform for Binance Smart Chain Network. It is one of the most famous launchpads for investing in projects initially.
Having partnered with Bluezilla, Chainlink & Tron Pad it is one of the most trustworthy ICO Platforms.
It has a tiered system wherein investors can participate in the ICOs after staking a certain number of coins. The tier system is mentioned hereunder: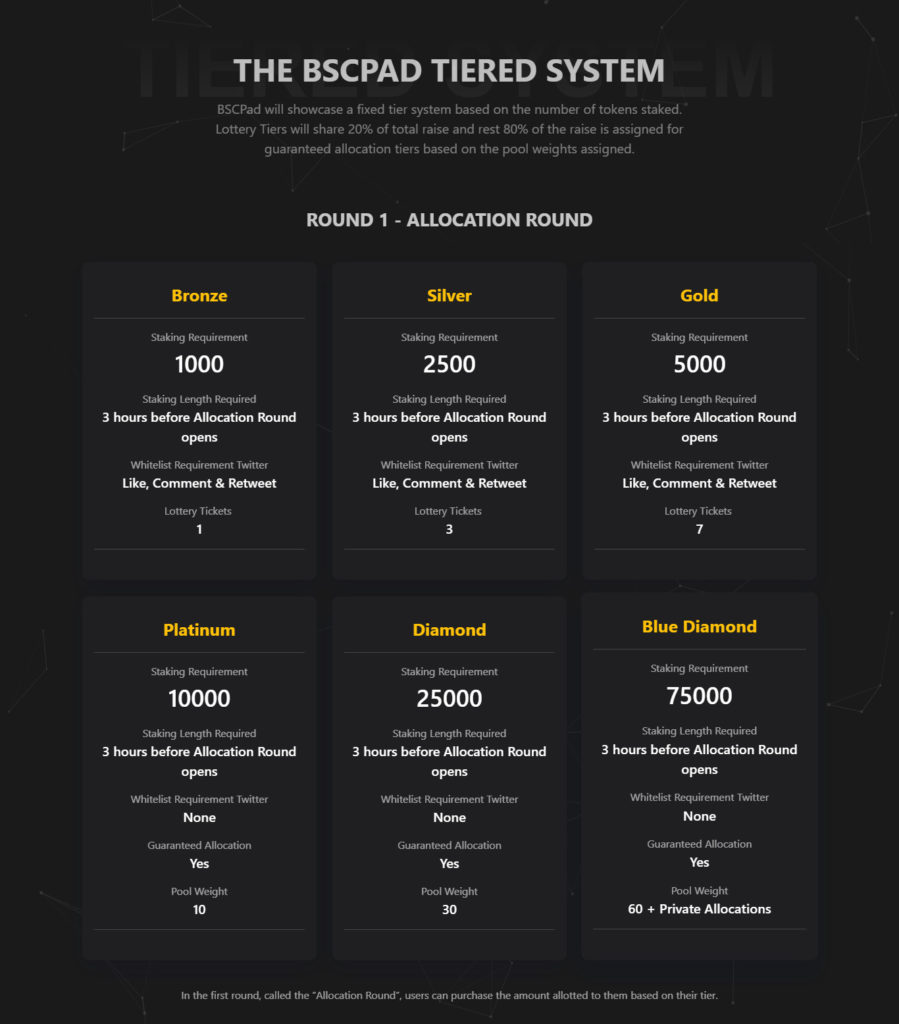 Conclusion
It's crucial to remember that this is just a snapshot of some of the best ICO launchpads at the moment. We will keep adding more as time progresses. Please keep track of the article.
It is vital to keep in mind that while choosing an ICO launchpad, you take utmost caution. There should be proper support and insurance offered by the ICO Launchpad in case things go south. Before investing, you should perform proper due diligence.