Introduction
Cryptocurrency is one of the most popular investment types right now and almost everyone is trying to get some profit out of it. However, getting profits from crypto investment is not as easy as it sounds.
Cryptocurrency is highly volatile in terms of value and you will see a sudden rise and drop in the value of cryptocurrencies very often. In order to invest properly in cryptocurrencies and get a good return from them, one has to keep an eye on every change that happens in the cryptocurrency exchange.
If you as an investor are not attentive and do not keep an eye on the market round-the-clock, it might be possible that you miss a good opportunity to invest or even suffer losses. However, keeping a check on the market every minute is not possible. It is where TRADING BOTS come in.
In this article, we will focus our discussion on the best crypto exchanges with Trading bots.
1. What are trading bots?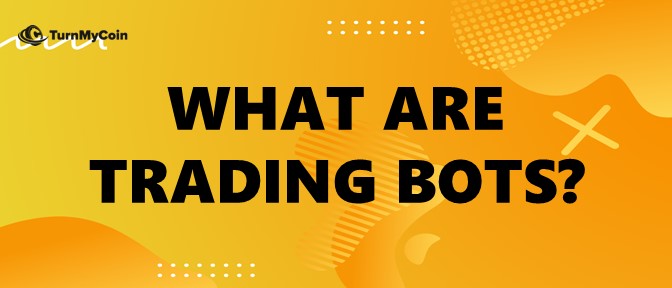 Trading bots are one of the best-automated ways to invest your money in the crypto market, even if you are not actually dealing with it.
Trading bots are basically a predefined set of programs or instructions that are created to execute a trade order for crypto in the most efficient manner.
The trading bots will continuously monitor many different aspects of crypto trading, like current prices, volatility levels, account details, and more. Accordingly, there are fewer chances that any kind of error will occur.
Also, things like emotions and sentiment are no longer a part of the trading with trading bots, as with a persona trading in crypto. Trading bots are very useful in investing as it helps in investing in certain conditions when the price movement is dramatic and it is difficult to understand if the time is right for investment or not.
Interestingly, almost 70-80% of the trading use algorithm bots to complete trades.
What is the process that Trading Bots use?
Let's take an example here to help us understand. You want to buy Bitcoin when the prices drop. Now in a normal scenario, you would keep a continuous track of the prices of Bitcoin. Alternatively, you may put a spot order at a certain range on your favorite centralized cryptocurrency exchange. But what if you want to automate this process every time Bitcoin's prices go down? Let me take it a bit forward by saying that you also make a sale if the prices go up.
Now here, if we instruct the trading bot to buy Bitcoin as soon as its rates go down by 2% and sell as soon as they reach the desired range, the trading bot will automatically execute the buying trade when the Bitcoin falls by 2% and sell accordingly, without even the user actually doing it at that time.
It is one of the major reasons why more and more investors are automating their trades in the cryptocurrency market. While they are busy doing other things, the trading bots will take care of their trade.
Due to the ease of trading that Trading Bots bring with them, many crypto exchanges have also embedded them into their platforms. It has not only helped them attract new customers but has also helped in increasing their customer base and the number of trade transactions. We will read about the best crypto exchanges with Trading Bots in a short while.
These trading bots actually automate the trading system and work on your behalf. You can automatically execute the trade when certain conditions are met.
2. Uses of Trading Bots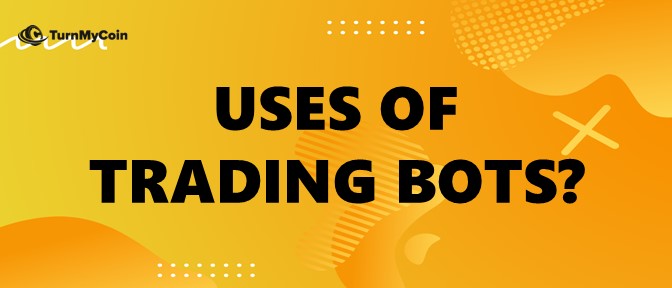 There are different types of services that a trading bot can provide:
2.1. Data Analysis
One of the most interesting features of trading bots is that they can analyze the market data and make sense of it within seconds.
They can scan for raw data from a variety of sources and then could interpret them to make a decision of either buying or selling the crypto. Based on the user's preferences, the bots can analyze specific data, with predefined conditions as well.
2.2. Risk Prediction
It is one of the major features of a trading bot. It would allow the users to understand the potential risk that crypto has if the user is planning to invest in it. The risk prediction also helps the bot to decide on whether to invest or sell the crypto asset.
It uses all the details, such as the past history of the crypto, projects it is running, current partnership, and existing value charts to tell the users about the risk this investment has.
2.3. Trading
One of the key aspects and features of trading bots is that they can easily execute the trade/ buying and selling of crypto automatically, without the users physically present at that moment. It uses API keys to strategically buy and sell crypto. API basically acts as a password which is needed by the trading bot to operate to make the transactions.
According to idealogy of different Exchanges, their trading bots are different. One may focus more on Trading and the other may focus more on risk predictions. Hence, we have covered the features, pros & cons of each of the best crypto exchanges with trading bots below.
3. Should you use trading bots?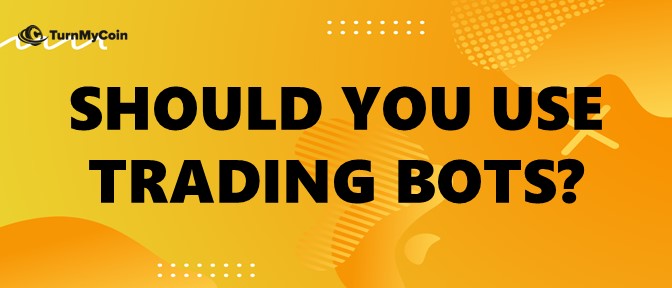 If we talk about automation and crypto, both are the technologies of the future. Slowly and steadily, most of the work will be automated in the future, as most of it is today.
Moreover, since cryptocurrencies are the building block of things like Metaverse and Web 3.0, there is no stopping both the technologies from integrating with each other.
Both the crypto investors and crypto exchange are looking to automate the process of crypto trading to make it easier for everyone. Because the automation process is increasing rapidly over the last couple of years, users have been able to extract more profits and usability than any disadvantages. It is quick, error-free, and also saves a lot of time.
Crypto trading through a trading bot can undoubtedly help and is a great way for any new investor to invest in the market. But, should you use it? The answer is Yes, there is no disadvantage to using it, and the use of automation will definitely increase for crypto in the future.
The automation process is not only going to take care of your trading needs but also help you to manage your wallet and other crypto-assets as well. Trading bots are great for pro investors as well, as it allows them to spend more time on other things, while the trading bot will automatically execute the trades as per the instructions.
Please Note: Trading Bots require proper configuration, as a fellow Cryptocurrency investor I would strongly suggest that you learn how to use Trading Bots properly first before using them for investing.
Another question that pops up in mind is that, "Why should one use Trading bots at a Crypto exchange and not standalone bots?".
The answer is quite simple, it is easier because you are using the same exchange to store your cryptos in most of the cases and secondly, that you are used to the interface and already trust the exchange.
If you want to skip directly to the best crypto exchanges with trading bots, please click here.
4. Types of Trading bots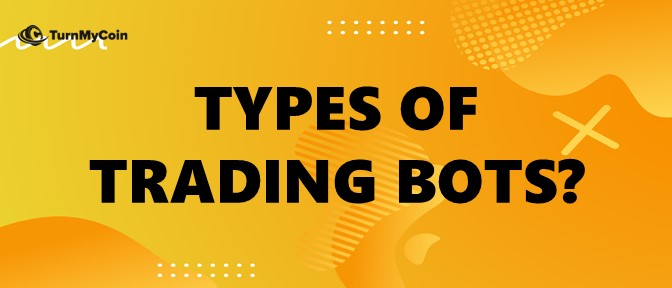 There are various types of trading bots that are available for users through the crypto exchange platform. Each trading bot provides a different type of functionality as per the algorithm set for them. While some automate long-term investment plans, some are beneficial to automate multiple trades in a day.
Due to this, there are various types of trading bots, and here are some of the most used ones. Take a look below:
4.1. Arbitrage Bot
If you are looking to make quick profits from crypto, then this is the trading bot you should use. It is basically one of the most popular trading bots right now and uses the discrepancies in pricing on different exchanges to get profits.
What it basically does is that it monitors the price of crypto on various exchanges. Due to the high volatility, it automatically buys and sells the crypto when there is an opportunity to make a profit. Simple isn't it?
4.2. Trend Trading Bots
As the name suggests, this type of trading bot basically follows the trend of the momentum of price for a specific asset. If the price is rising for crypto, then it will trigger a long position. If the price of the crypto is going down, then it will trigger a short position.
4.3. Coin Lending Bots
This is a great trading bot if you are looking to get great margins and interest from your crypto. What it does is that it lends the coins to margin traders and when they are returned, it also charges interest. Since the Coin lending bot is automating the process, the user does not have to spend additional time looking for better interest rates for the coins.
So these are some of the most popular types of trading bots used in crypto exchange that help to automate trading. However, before using any trading bot, the user must understand their requirements and the type of trading and profit-making strategy they are trying to achieve. Consequently, it is important to have a sound knowledge of trading bots before using them to invest in crypto.
We will now discuss the 5 best crypto exchanges with Trading Bots with the features, pros & cons of each of them.
5. What are the Best Exchanges with Cryptocurrency Trading Bots?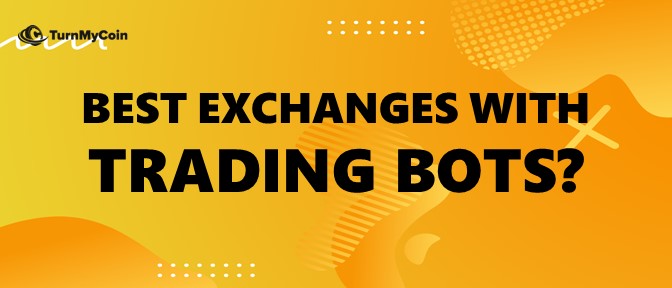 5.1. Kucoin
Kucoin is one of the most popular crypto exchanges with millions of users trading daily worldwide. The platform also offers trading bots for people who want to be efficient.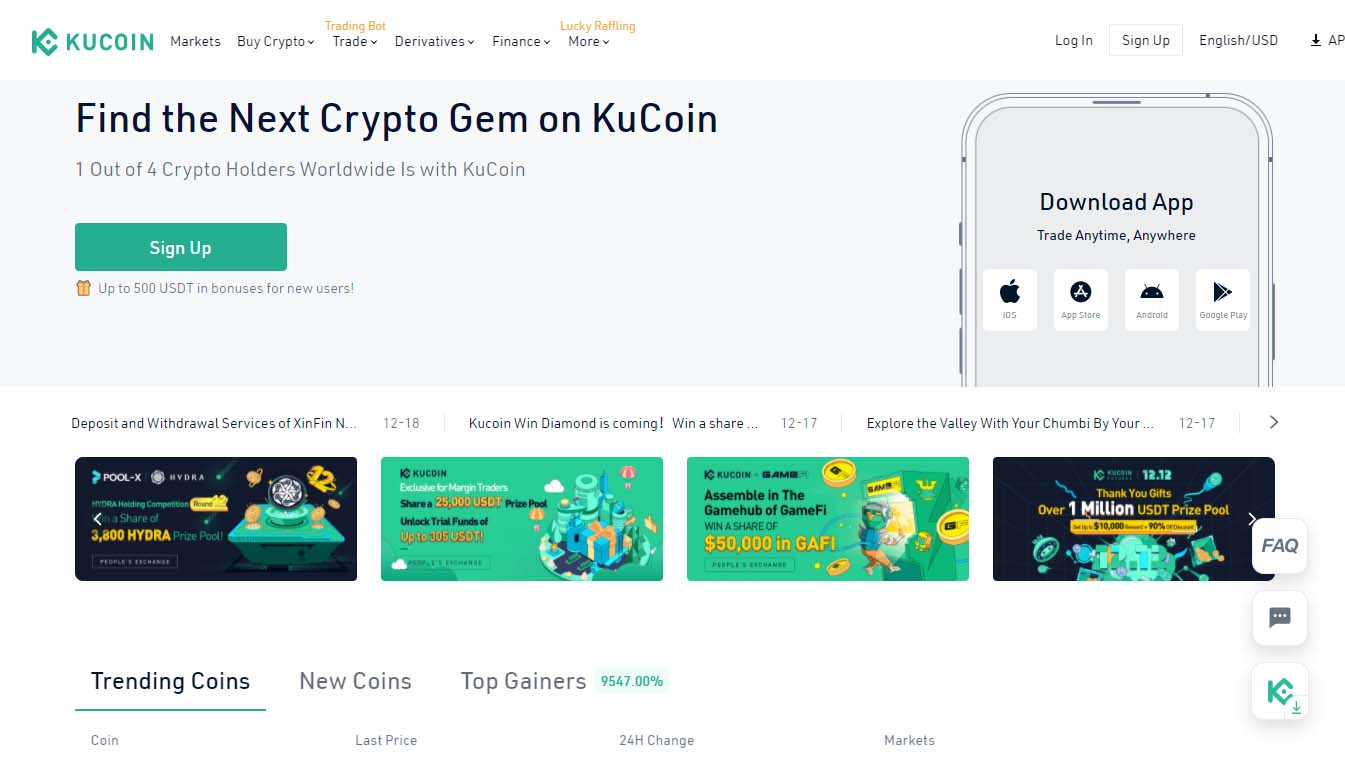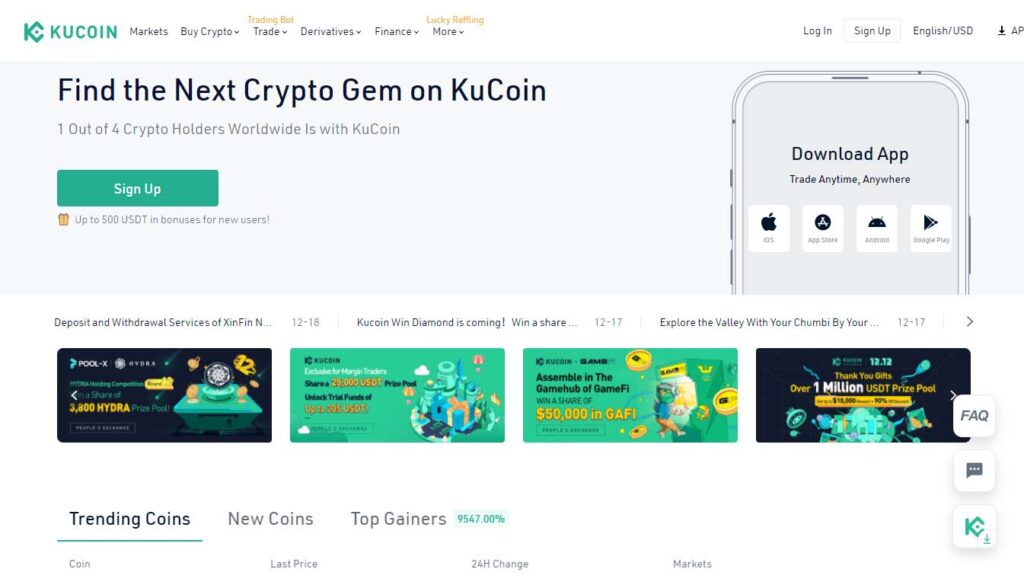 The trading bots provided by the website are trusted by millions of users and are completely free to use. While using the trading bot on the website, you will have the option of Auto and Customize your Bots.
In the Auto option, all the parameters are pre-defined, which is based on the data of the market. You simply have to enter the amount for which you want to trade and it will be done.
Contrastingly, in the customize option, you can set the parameters like High, Low, total investment, amount, and more. With the advance option, you can also set the Entry, Stop, and Profit price.
Features
Clean and smile users interface
Allows customer to enter their own parameters
Flexible payment options through digital money or crypto
Pros
Easy to use
Accurate Data analysis
Cons
Issues of unfairly timed updates
5.2. Crypto.com
The trading bots on Crypto.com are extremely reliable and popular with millions of customers. Since it works on pre-set parameters, it does not need to monitor the market activity all the time.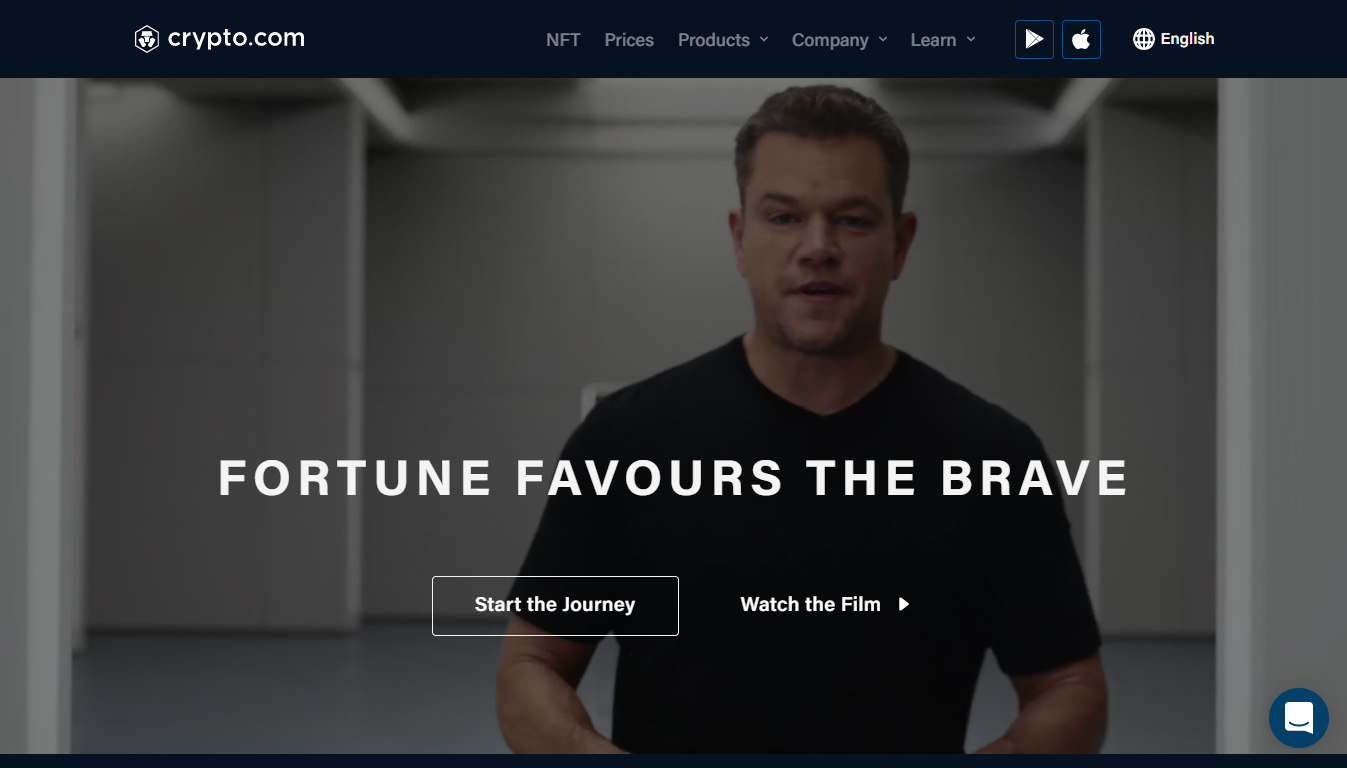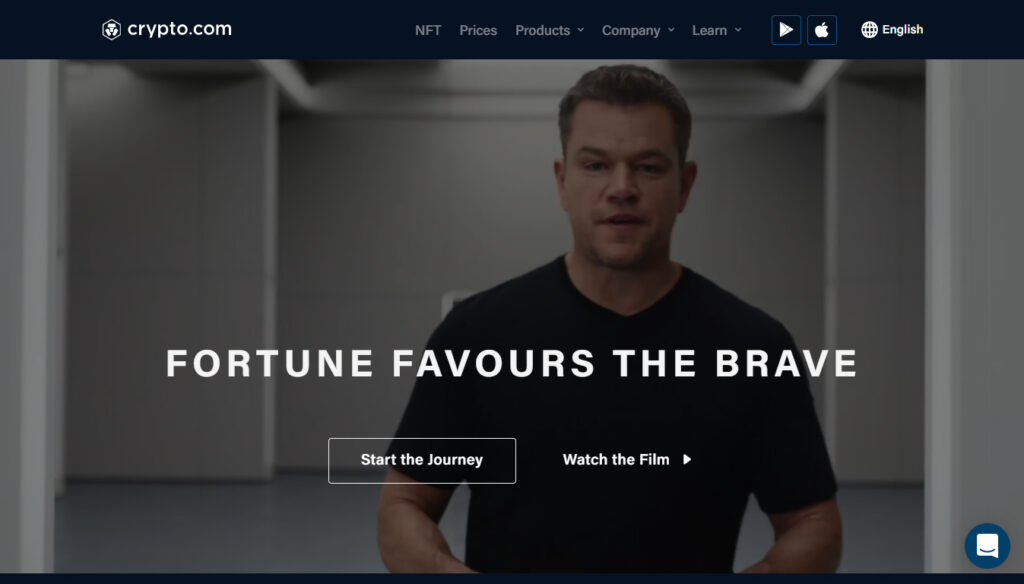 Crypto.com is also offering users with Cost-Averaging or DCA bots. It allows the users to automatically trade at regular intervals over a preset time frame. Users who want less influence on the market volatility generally prefer using this Bot.
Features
Allows you to create a DCA or custom trading bot.
NO additional fee to create custom bots
Option to start and pause the bot when required instead of deleting it
Pros
Easily customizable and can create various trading bots for different transactions
Easy-to-use interface
Cons
Configuring the bots manually is a bit difficult
5.3. Gate.io
Gate.io is one of the most trusted crypto platforms in the market and has over 1400 crypto that it trades on its platform. Due to this, it also comes with various types of trade bots, based on different requirements of the customers.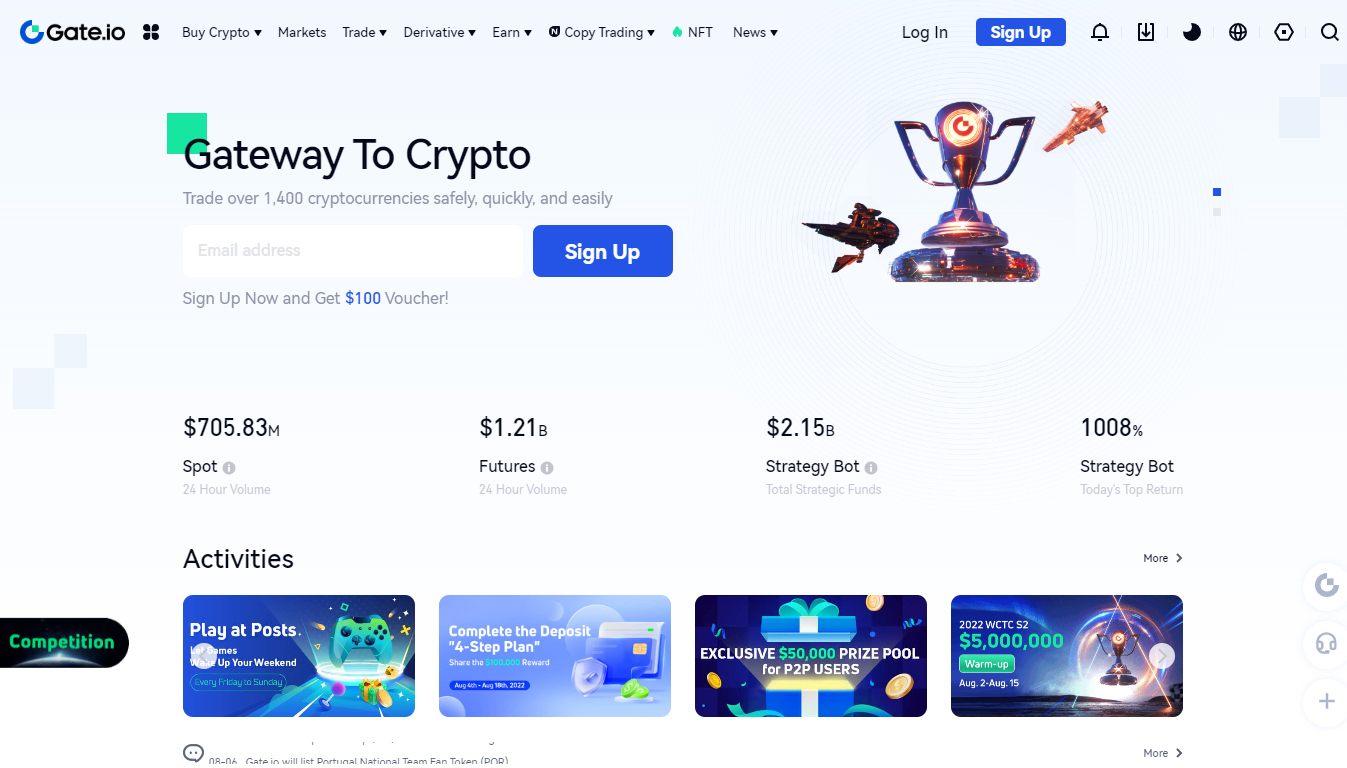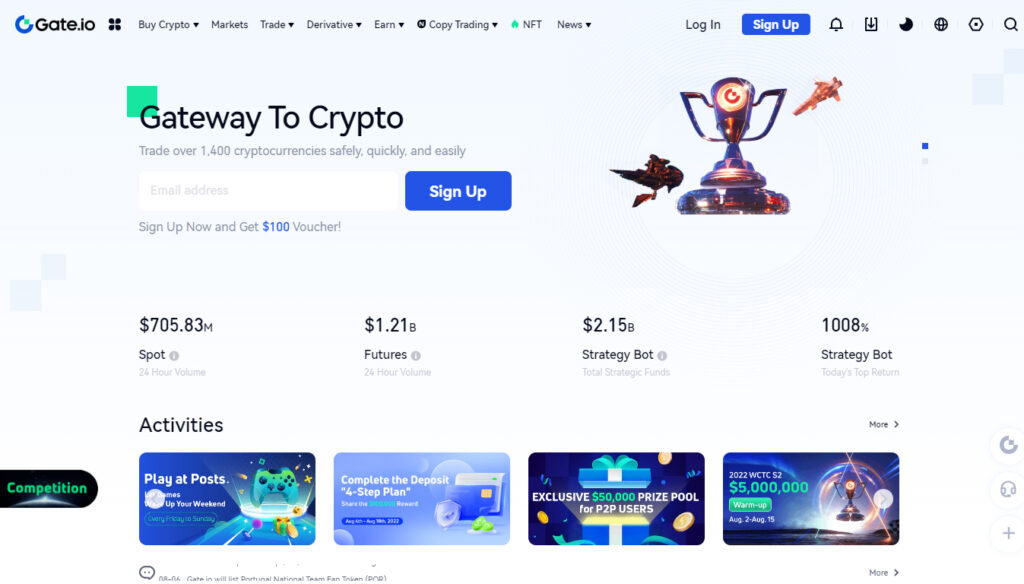 For example, the strategy bot is one of the most popular trading bots used on this platform. It allows a whole variety of customization with trading bots and as a user, you will have all the options to try out various strategies with the bots.
Features
Real-time update about the changes in the value of crypto
Deep Analysis of the changes in the crypto market
Easy to use setup
Pros
The bot system is quick and provides real-time updates
No fees on the use of custom bots
Cons
The data provided on screen while using the bot might be too much for a new user.
5.4. OKX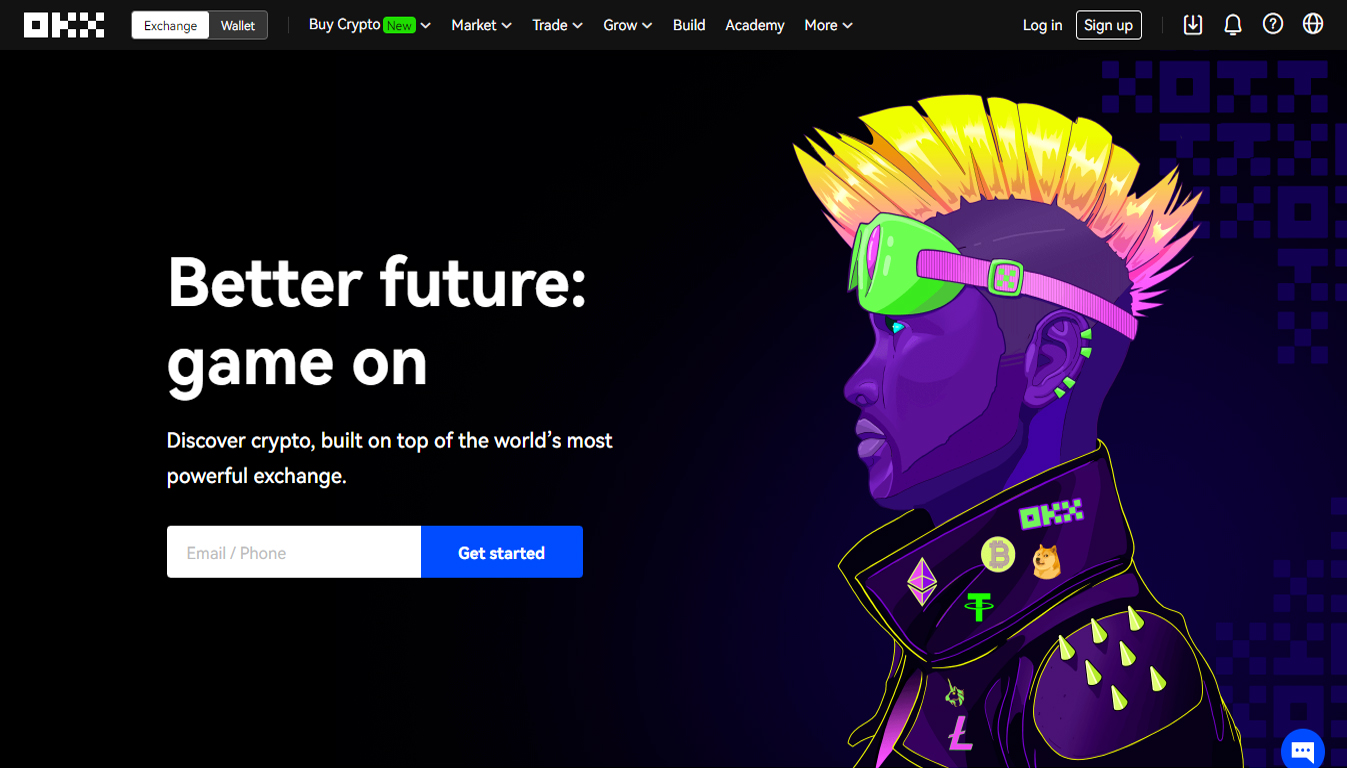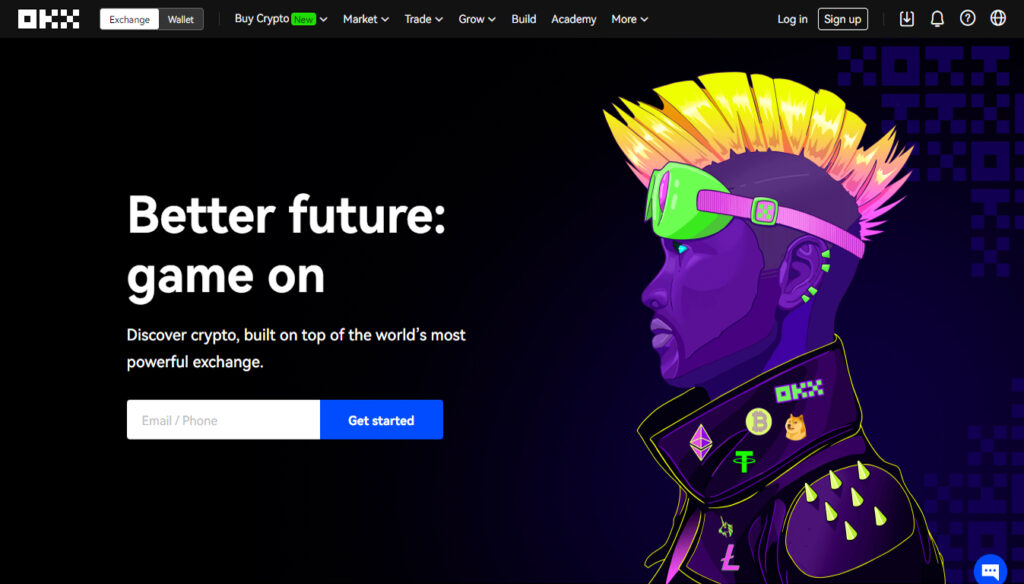 OKX crypto trading bot is a part of a large comprehensive suite of products that the company provides. The trading bot from OKX Exchange provides six different modes for the users, which are:
Spot grid,
Futures grid,
Recurring buy,
Arbitrage order,
Iceberg, and
TWAP.
These are meant to help different types of traders with different strategies. They can be used for both short-term and long-term investment goals in crypto
Features
It is a dedicated tool for automated crypto trading
Advanced functionality that provides users to enter custom-defined requirements.
Trading can be started and paused at any time
Pros
Wide range of tools that are not available in other trading bots
Great customer support for trading bot tools.
Cons
Using the comprehensive trading suite for crypto might be a little expensive
5.5. Huobi
Another popular and known crypto exchange that is popular for having a good trading bot for users is Huobi. Just like all the other crypto exchanges it also deals with multiple cryptos and provides trading bots for the users.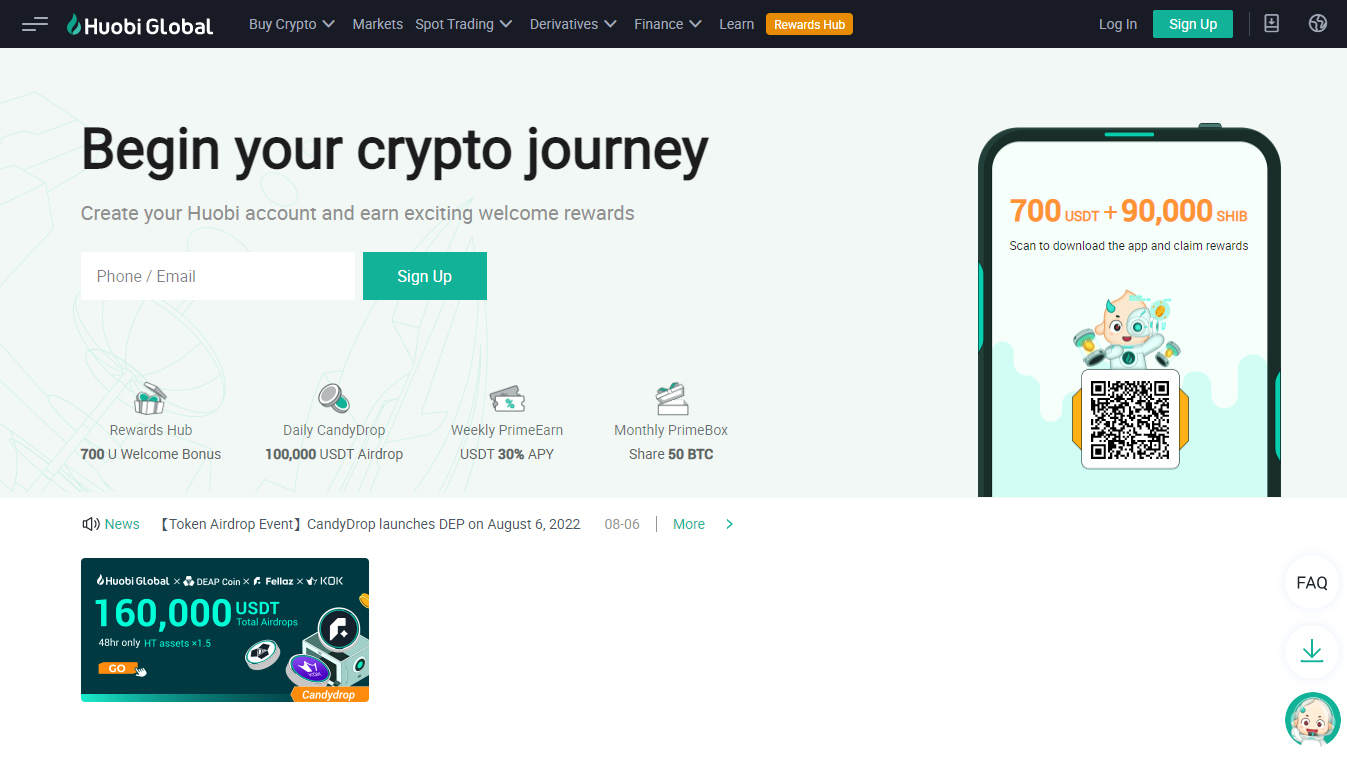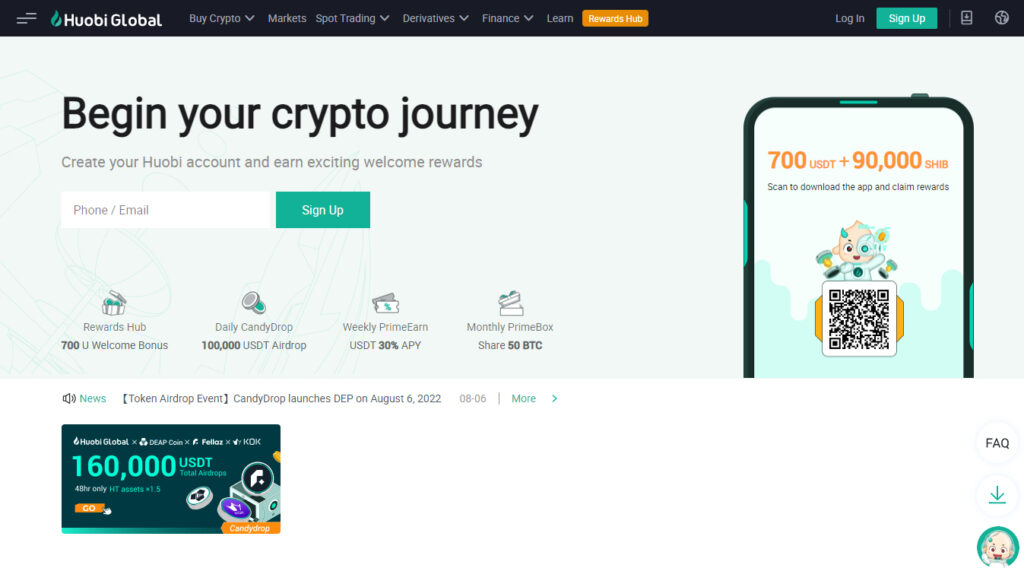 It can be used 24/7 to buy and sell crypto as per the pre-defined instructions. Apart from the trading bots available, you can also create a custom bot with your details.
Features
Intuitive features
Trading bot analysis is very accurate
Pros
The interface is very easy to understand
No Fees for using the bots
A good and well-built community of users
Cons
Trading bots on this website does not have a good profit-providing track record.
6. Are Trading Bots risky?
Using trading bots for the crypto trade is great and can lead to a lot of profits without having to spend a lot of time monitoring the market.
However, it is not a magic stick and you would still have to look after the pre-defined bots to make sure no wrong transactions are done.
Trading bots are not meant to replace the users but are meant to help the users by making trading easier. Therefore, it is suggested that the users should not be fully dependent on the trading bots and should only use them as a tool to invest in a better way. It would not only remove the element of risk but will make your investments a lot safer.
7. Conclusion
Over 95% of the total cryptocurrency transactions are through Centralized Crypto Exchanges. I am sure certain amount of your trading also takes place through Centralized Exchanges. Since it is easier to transact through CEXs most people prefer using trading bots at exchanges too.
However, every exchange has different algorithm. There is no clear winner from the above list. Hence, based upon your style of investment, you can choose any of the above best crypto exchanges with Trading Bots to fulfill your requirements.