Introduction
Cardano Cryptocurrency does not need an introduction. It is one of the top traded cryptocurrencies there in the market. With its existence in the year 2017 came the Proof of Stake (PoS) algorithm.
The Native token ADA ensures that the owners can participate in the operations of the network. At the time of penning down this article, users are using Cardano Blockchain in industries like Agriculture, Education & Retail.
What are Cardano wallets?
Today we are on our journey to find out the best Cardano wallets available. But what are Cardano Wallets?
Just like we keep normal currencies in banks similarly we keep digital assets like cryptocurrencies in cryptocurrency wallets. Cryptocurrency Wallets can be Cold Wallets or Hot Wallets depending upon their connectivity to the internet. The former are not connected to the internet at all times.
To be specific, Cardano Wallets are used to interact with the Cardano Blockchain. If you are looking to send, receive, store and most importantly stake your ADA effectively (the native token of the blockchain) you should use a Cardano Wallet.
Advanced cryptography that the Wallets use prevents third parties or unauthorized users from accessing your digital funds. Every crypto transaction is etched into the blockchain wallet and users can track their accounts in real-time without the help of intermediaries.
Factors we considered while listing the Best Cardano wallets
While compiling this list, we took certain factors into account like Security, ease of use, and multiple blockchain support.
A. Security features
A high level of security must be, the top priority when choosing crypto wallets to store funds. The hardware wallet which is security-enabled is quite expensive. This may prove ineffective if you don't have a large amount of ADA coins.
In such cases, you need to opt for software wallets (including Exchange wallets) that come with advanced security features including two-factor identification, backup capabilities, and DDoS protection.
B. User-friendly interface
Choosing a Cardano wallet with a simple interface allows even a beginner to navigate without outside help. It is very important that a user focuses on the use of his Cryptocurrency asset rather than spending time on how to use a wallet.
C. Supports multiple crypto assets
Your Wallet should store a variety of Cryptocurrencies on different blockchains. This makes sure that you hold fewer wallets. Handling multiple Cryptocurrency wallets is quite similar to handling multiple physical wallets to store your dollars. What is the need?
By choosing a wallet that allows you to store a wide variety of cryptos alongside Cardano coins, you can diversify your portfolio and increase your earnings. This will help you store your cryptos in one place and track them in real-time.
Based on the above factors, we have compiled a list of some of the best Cardano wallets. However, we have categorized them into:
Hardware Wallets (Safest but expensive)
Software Wallets (Safe & Economical)
Exchange Wallets (Fast transactions & Free)
Best Cardano Wallets (Hardware Wallets)
Hardware wallets are understandably the safest wallets available. The primary reason for their safety is their limited interaction with the internet. But this does not limit their useability and they can be used to stake Cardano.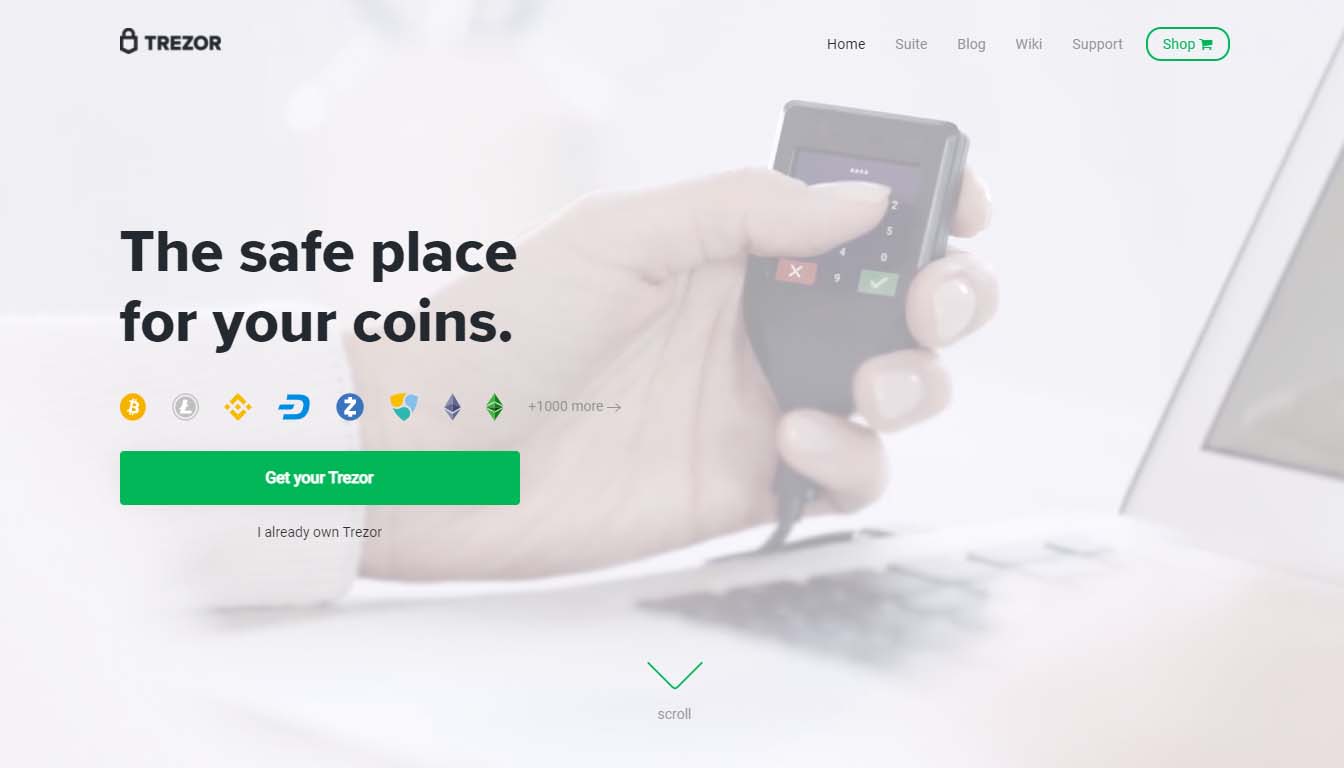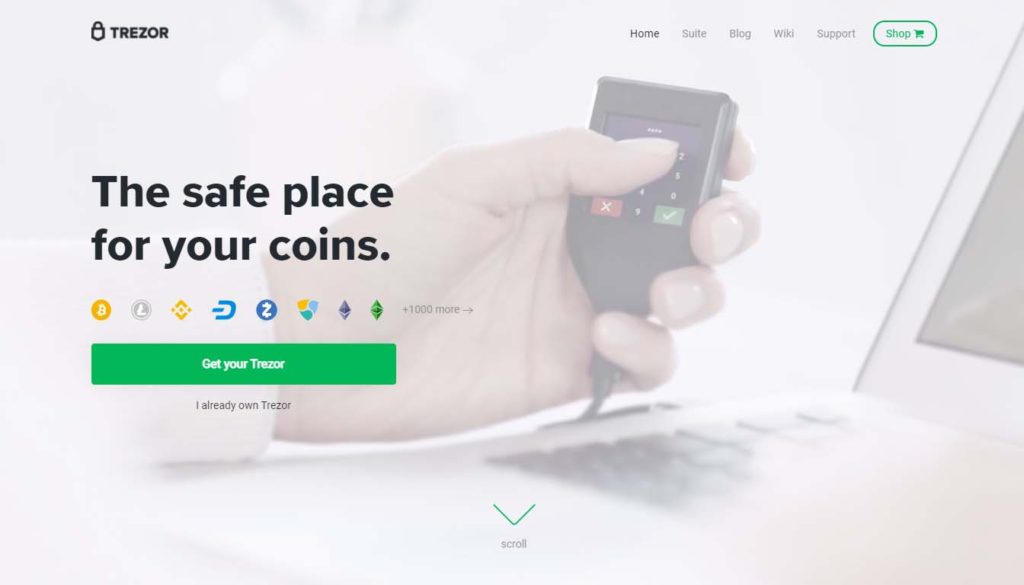 As a high-end hardware wallet, Trezor is a great place to protect your ADA coins from unauthorized users.
This ADA wallet is supported on most platforms including Android, Windows, Linux, and Mac, and users are required to generate a PIN to keep their digital assets safe.
With the current security patch, confidential offline data and private keys are safe and not accessible to anyone on the internet.
The wallet is easy to set up and has a built-in exchange that allows users to easily exchange their crypto assets without external help.
Advantages
Extremely secure offline storage.
Intuitive and easy-to-use interface.
Slim design.
Huge Display
Users have full access to the private key.
Disadvantages
Quite expensive.
Does not support some of the most popular cryptos.
Although this wallet may seem a bit pricey, it offers features that are worth the investment. Alongside Cardano, this wallet allows you to store a long list of crypto assets including Bitcoin, Litecoin, Dash, Ethereum, and many more.
Ledger Nano X is a pioneer in the hardware wallet industry, offering advanced security solutions for storing your digital assets, including Cardano coins.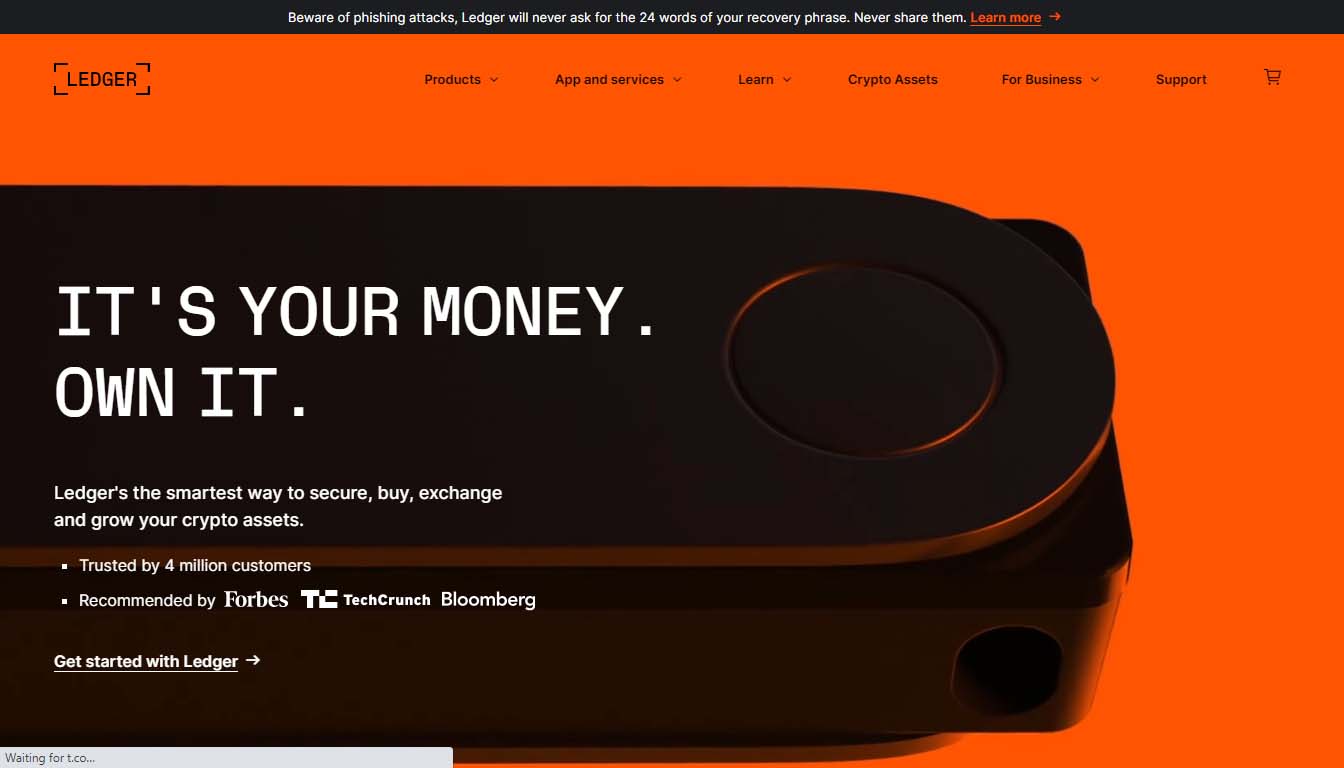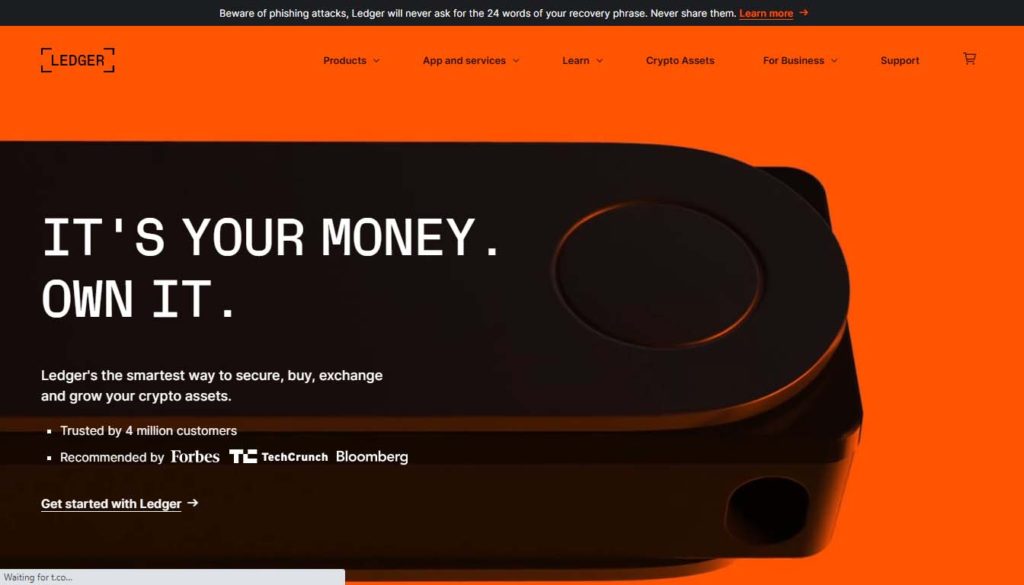 Since the device comes with Bluetooth connectivity and a rechargeable battery, users can now manage their ADA coins directly from their devices.
The wallet is inaccessible when you are not making a transaction, making it impossible for hackers to do so to conduct cyber thefts. Furthermore, the incredible security measures and the open-source protocol used to connect to decentralized apps make it safe to use.
Advantages
Offers excellent security features.
Support a wide range of digital assets over 5500.
User-friendly platform.
Bluetooth Connectivity
Secured with two-factor authentication.
Disadvantages
Not available in custom versions
By staking your digital coins in this wallet, investors can enjoy lucrative trades from their holdings. Designed for iOS and Android users, this hardware wallet also works on Mac, Windows, and Linux platforms.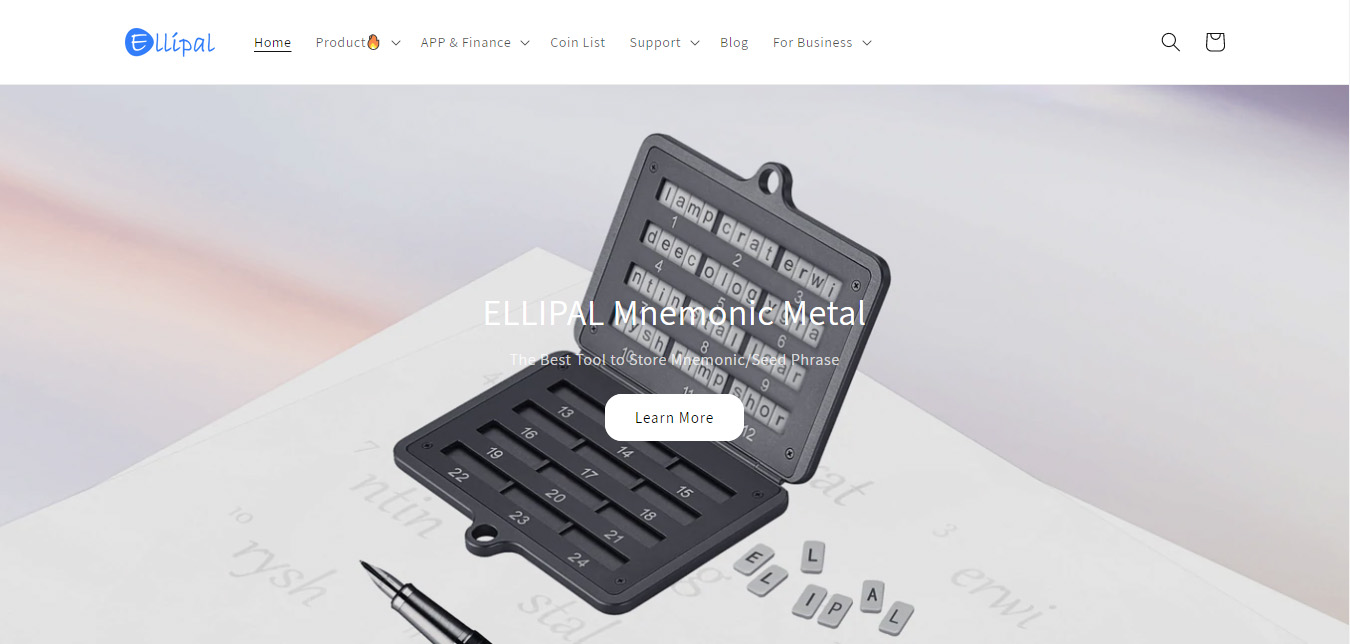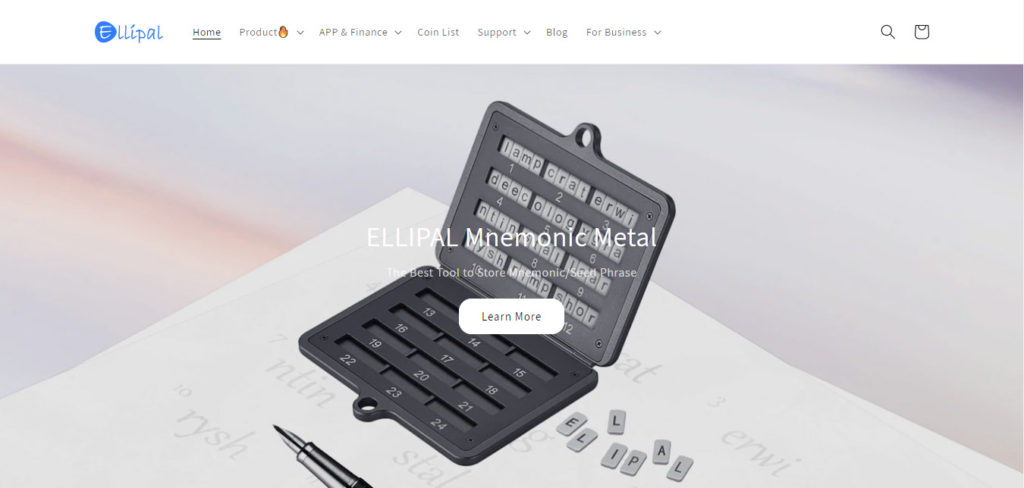 Next on the list is the innovative Ellipal Titan. It is an Air-gapped Cold Wallet. There is not even a single reason why this wallet shouldn't make it to our list of best Cardano Wallets. But what is this Air-gapped Cold Wallet?
An air-gapped cold wallet is a cryptocurrency wallet that is never connected to the internet. Your private keys will never be exposed and only you have access to them.
It is physically, electromagnetically & electronically isolated from any interaction on all networks. The Ellipal App is used to interact with the internet and further with blockchains. Apps for both iOS and Android are available.
Advantages
Completely secured
Supports more than 10,000 cryptocurrencies
It comes with anti-tamper technology. physical and supply chain attacks. The system will delete all the private keys if it detects a physical and supply chain attack.
Easy to Use & Setup. Has a large touch-screen display
You can have Multi-Accounts & use Multi-currency
Disadvantages
The hardware is bulky with dimensions placed at 118 * 66 * 9.7mm.
Exchange Wallets
Since all the transactions take place through exchanges (whether centralized or decentralized) it makes sense to store your Cardano with the exchange.
Your obvious question is: Why would I then need this huge list of best Cardano wallets if I can store everything at the exchange?
Well historically, the exchange wallets are not that safe. Yes, there have been instances of them getting hacked. However, over time, most exchanges have made sure they have ample measures to safeguard your investments.
In fact, few exchanges even indemnify their users like Binance.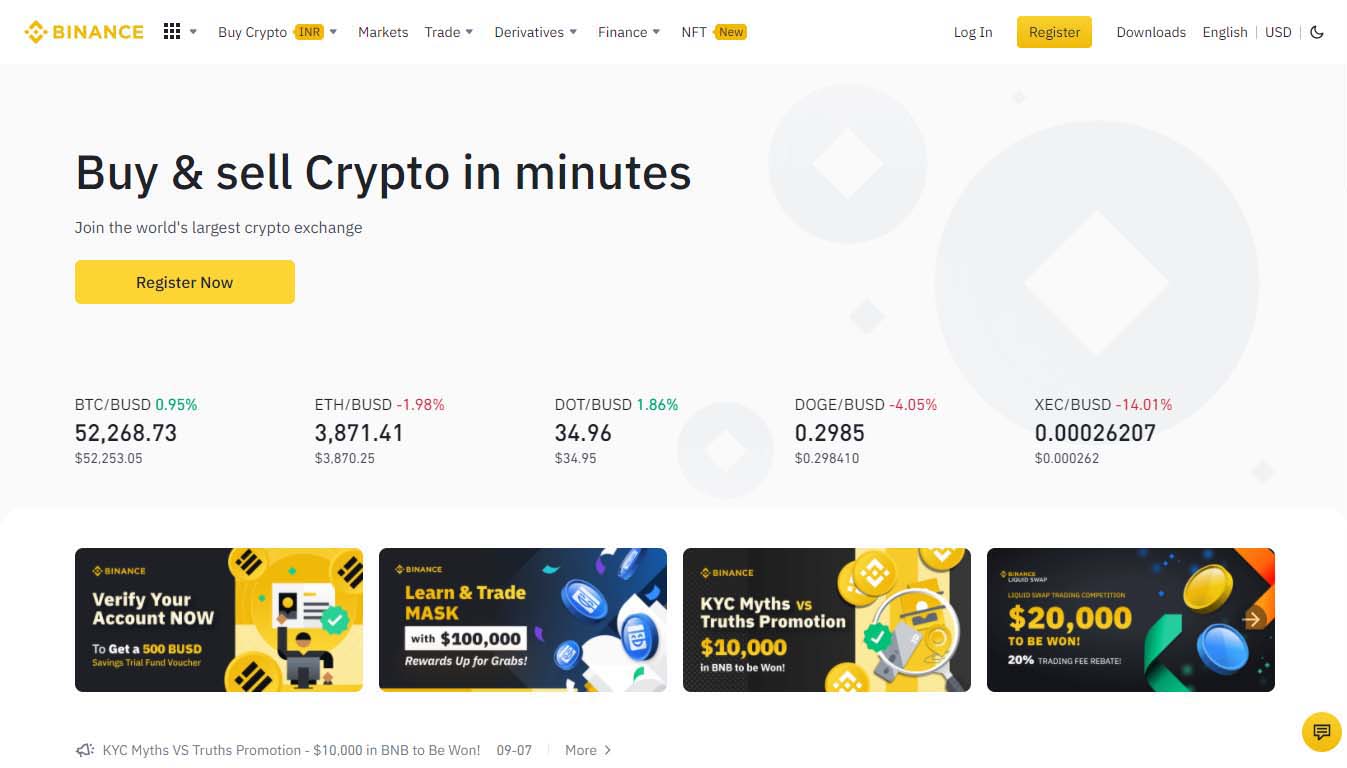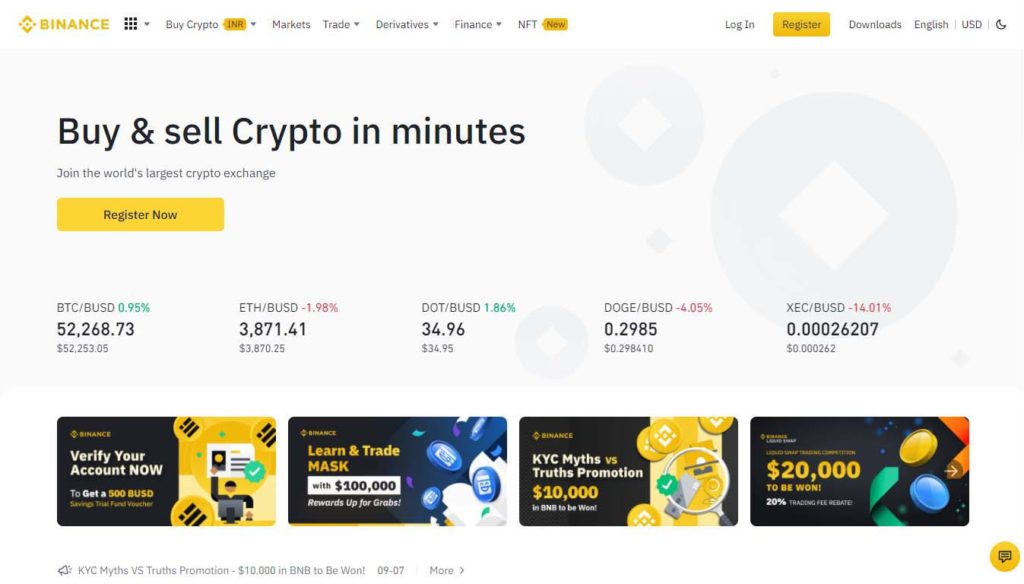 If you've ever traded cryptos, Binance is the most popular cryptocurrency wallet you've probably heard of.
It has one of the best security features for storing your Cardano coins, and around 99% of the investments are kept in cold storage to prevent unauthorized access.
With the highest trading volume in the crypto world, users can trade a large number of cryptos such as Bitcoin, Polkadot, SushiSwap, Ethereum, Uniswap, and many more. With a training fee of just 0.10%, it's a great alternative for investors looking to trade on a budget.
Advantages
User-friendly platform.
Well-constructed security system.
It is easy to install and set up an account.
Ideal for both beginners and experienced traders.
Disadvantages
Average customer service.
Limited deposit and withdrawal options.
Due to the advanced interface, more than 1 million transactions take place per second, resulting in massive traffic every day. This hot wallet is a must-have if you want to trade Cardano coins.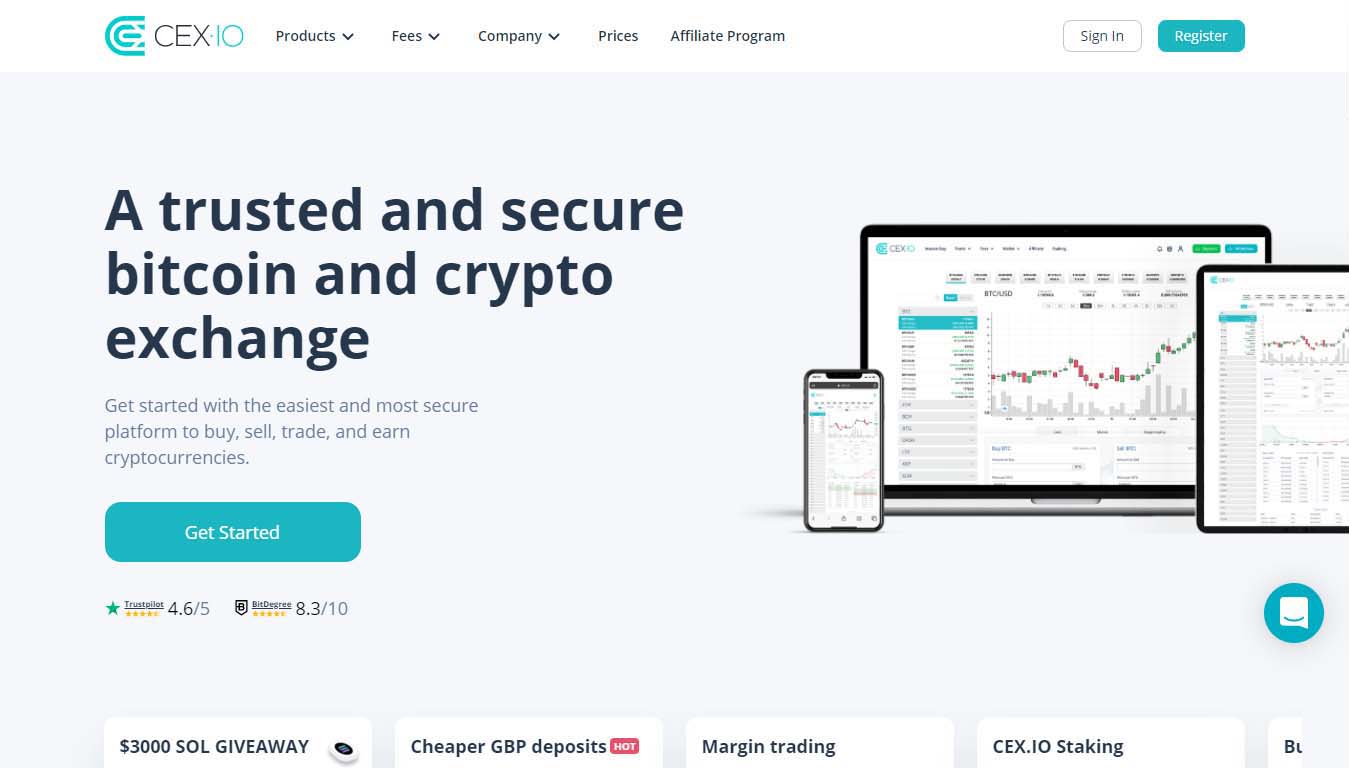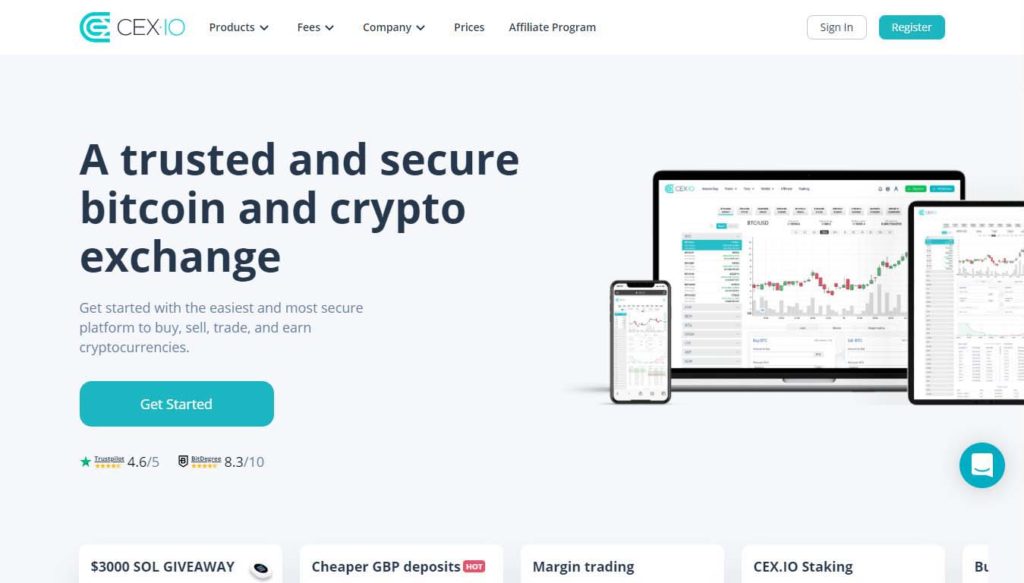 This Centralized Exchange is one of the top-rated exchanges in the cryptocurrency world. It is regulated by Financial Conduct Authority (FCA, UK). And has a user base of over 4 million.
Since it abides by a number of regulations, the Exchanges boast of supporting 99% of the countries and 48 US States.
Moreover, the Exchange maintains a high level of security and has never been hacked in the past.
Advantages
Well Regulated
Easy to Use
Supported in most countries
Highly Secured platform
Disadvantages
Charges relatively higher fees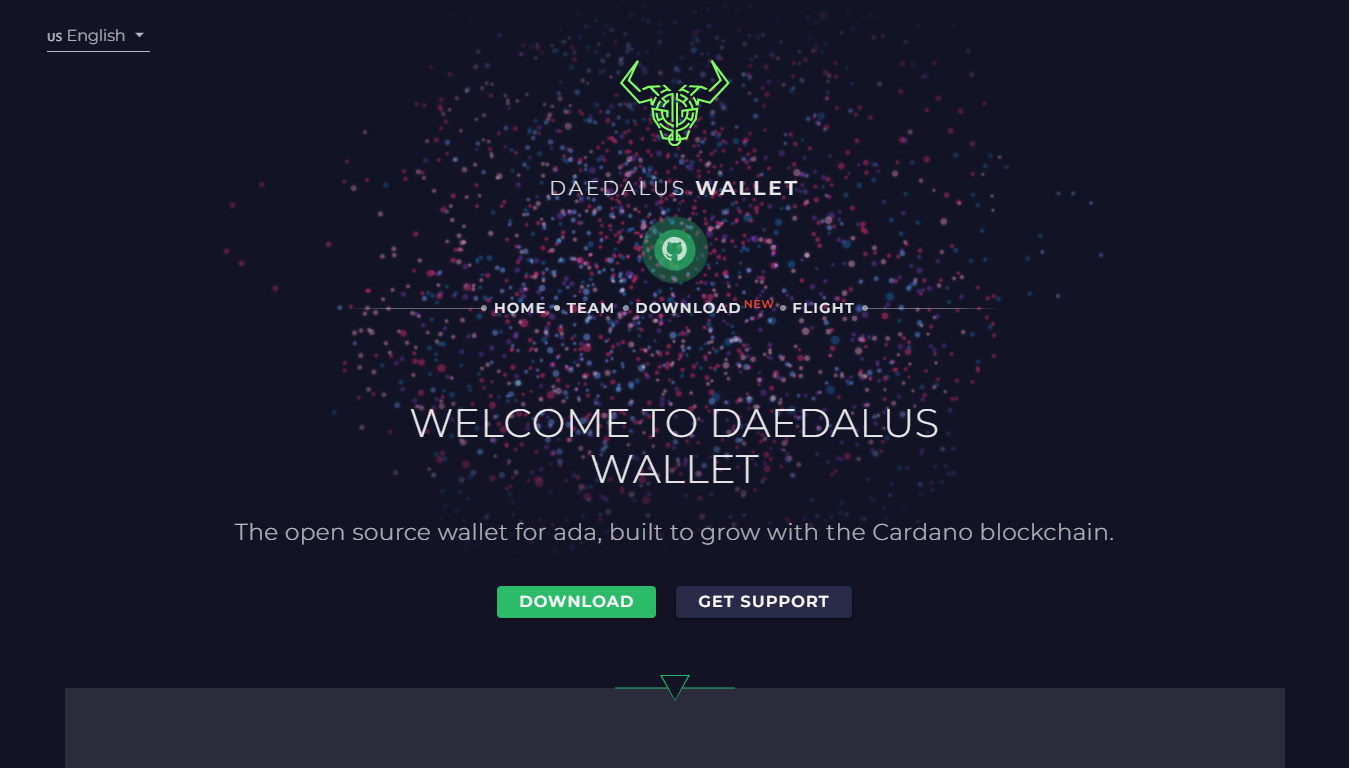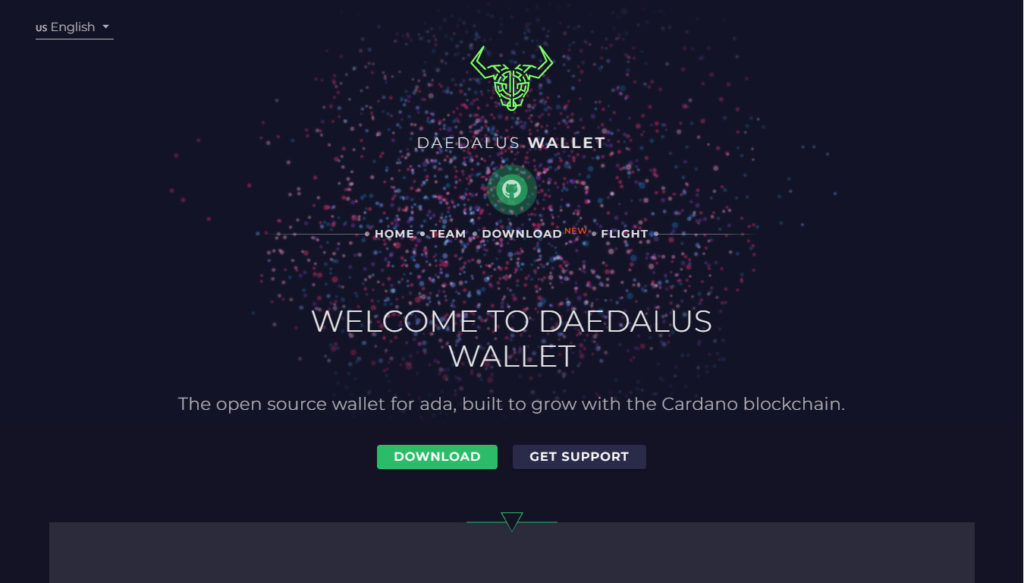 Daedalus is a Cardano-recommended Hot Wallet that downloads a full copy of Cardano Blockchain. It then independently validates transactions in its history on your desktop. It, therefore, is a full node wallet and has trustless operations.
Since it works independently of centrally hosted third-party servers it provides utmost security to the blockchain.
Advantages
Easy Installation
Highly Secured as no third party is needed
Supports the Cardano Network and voting on it
Has the feature of delivering a newsfeed to users to keep them updated
Personalised user interface themes
Disadvantages
Sadly, Daedalus does not have a Mobile version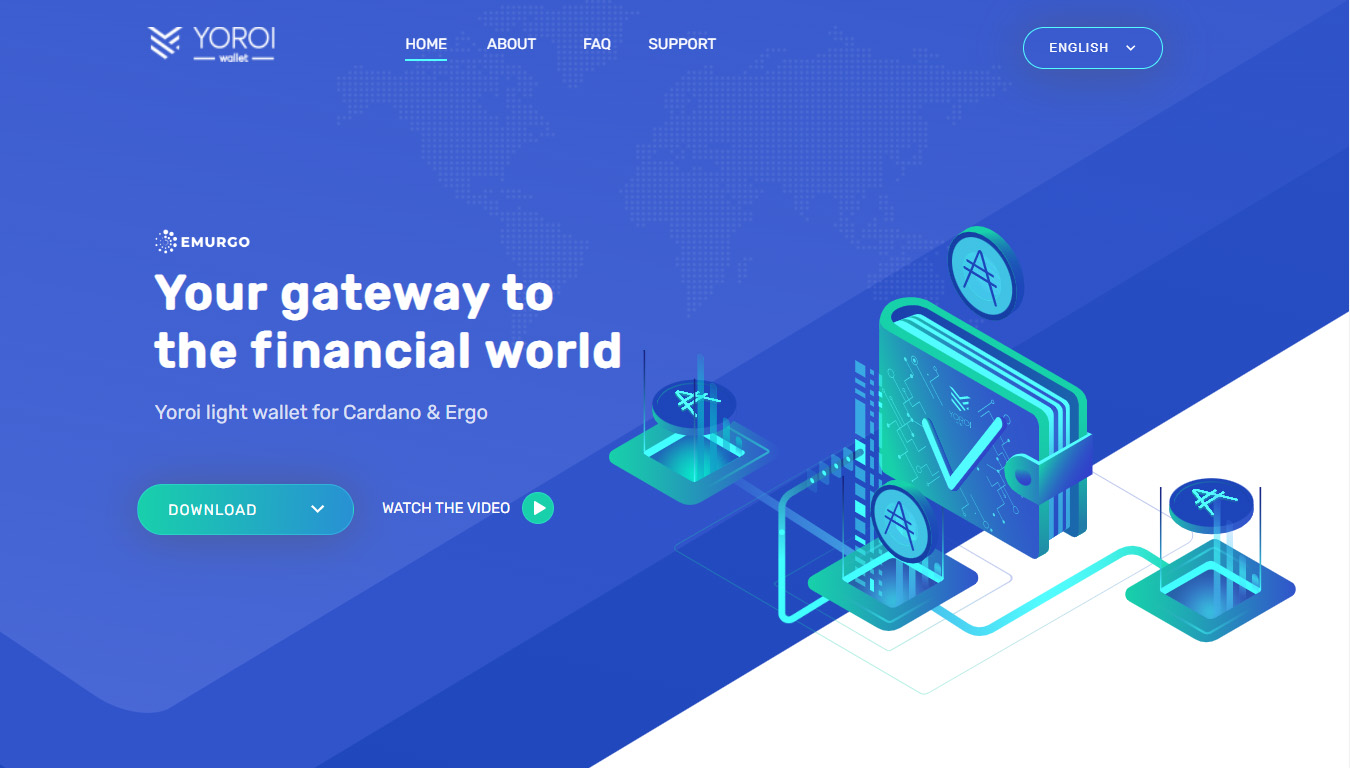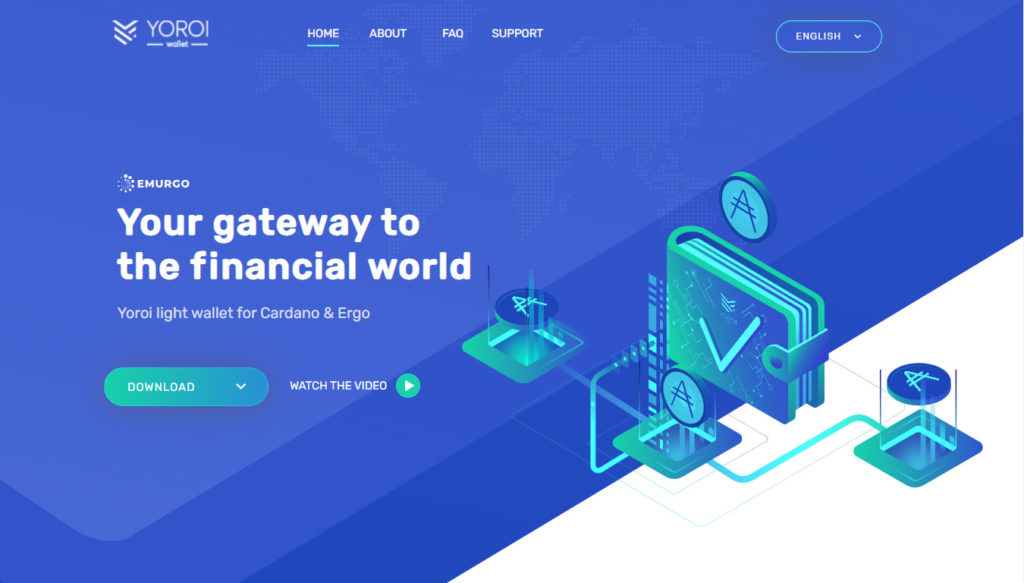 Lastly, we have Yoroi on this list. Yoroi is a light Cardano Wallet that runs as a browser extension. This hierarchical deterministic (HD) wallet uses a third party (Emurgo) to connect to a full node of Cardano Blockchain. It can
Advantages
Uses minimal system resources because it runs on the browser.
Has both PC and Mobile versions(iOS & Android).
Instant initial setup as it doesn't require too much technical knowledge
Lightweight as no blockchain synchronization is required
Further, it supports staking & delegation
Disadvantages
Dependence upon the third party makes it relatively less secure.
Final Thoughts
Is it still difficult to the best Cardano Wallet? Let me make things a bit easier for you.
We all understand how important is the security of your crypto assets. Accordingly, Hardware and Air-Gapped wallets like Trezor Model T, Ledger Nano X, and Ellipal Titan are considered to be the safest Cardano Wallets. However, they may dent your savings with their initial costs. Therefore, if you own a huge chunk of Cardano then you should buy a Hardware or Air-Gapped wallet.
Users who trade more and own smaller Cardanos portions can use Exchange Wallets.
If you do not trade much and still want a safe Cardano wallet for free then opt for Daedalus or Yoroi.